Thanks to my son's birthday, we managed to have a proper family dine-in experience for his birthday lunch. Initial thought was to go to Benjarong, but later on, decided against it. We have been to Soy Soi once on my birthday, three years ago, but weren't too pleased with the experience back then. This time, the experience was wonderful except for a few misses.
We reached around 01:45PM, and the valet parking made our job easy as there is limited car parking space shared by Soy Soi and Savya Rasa, We were promptly escorted to the table right after a temperature check. A few tables were already taken, but definitely less than the allowed limit of 50% I would think.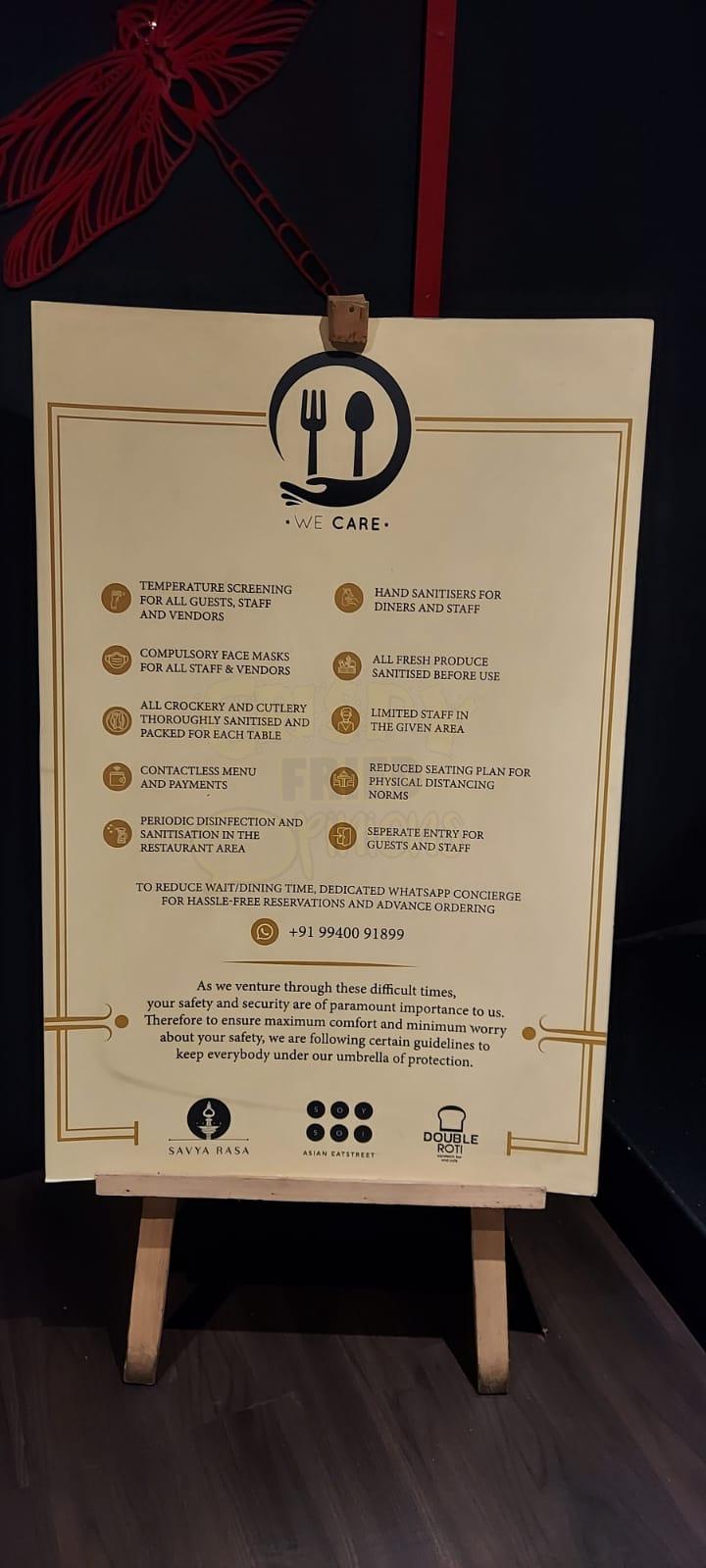 The cutlery and tableware was already set on the table and they made the interaction with the waiter as little as possible. There was a QR code that you could scan to place the order, and it worked like a breeze!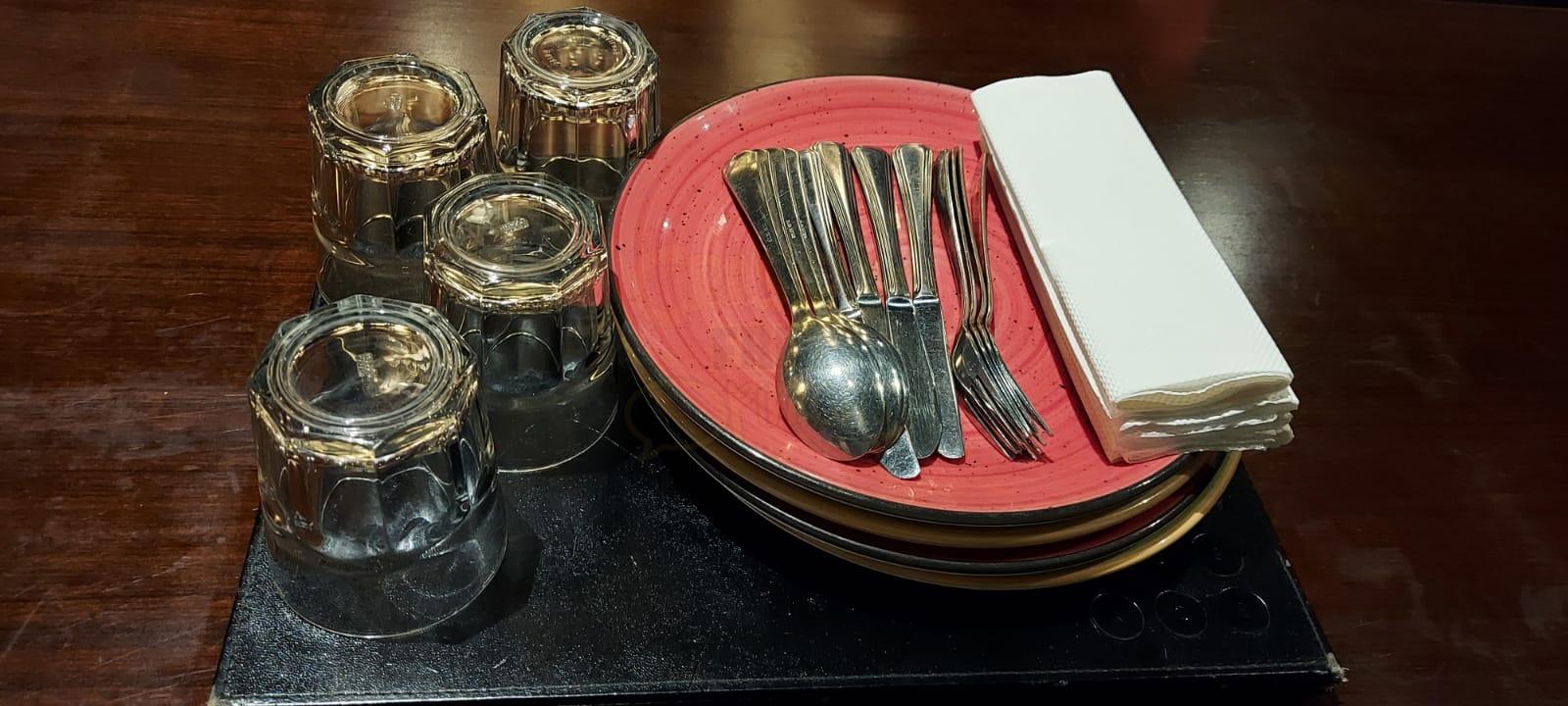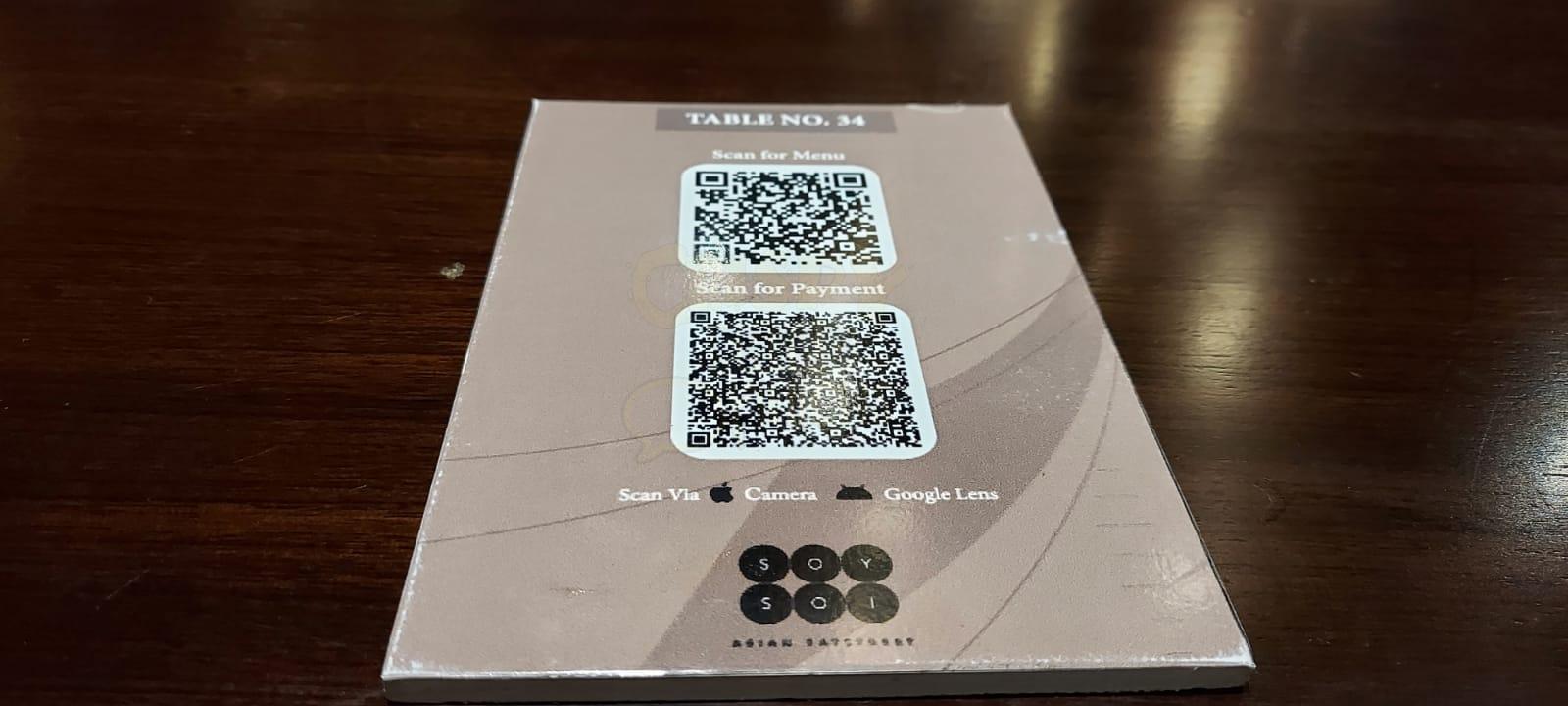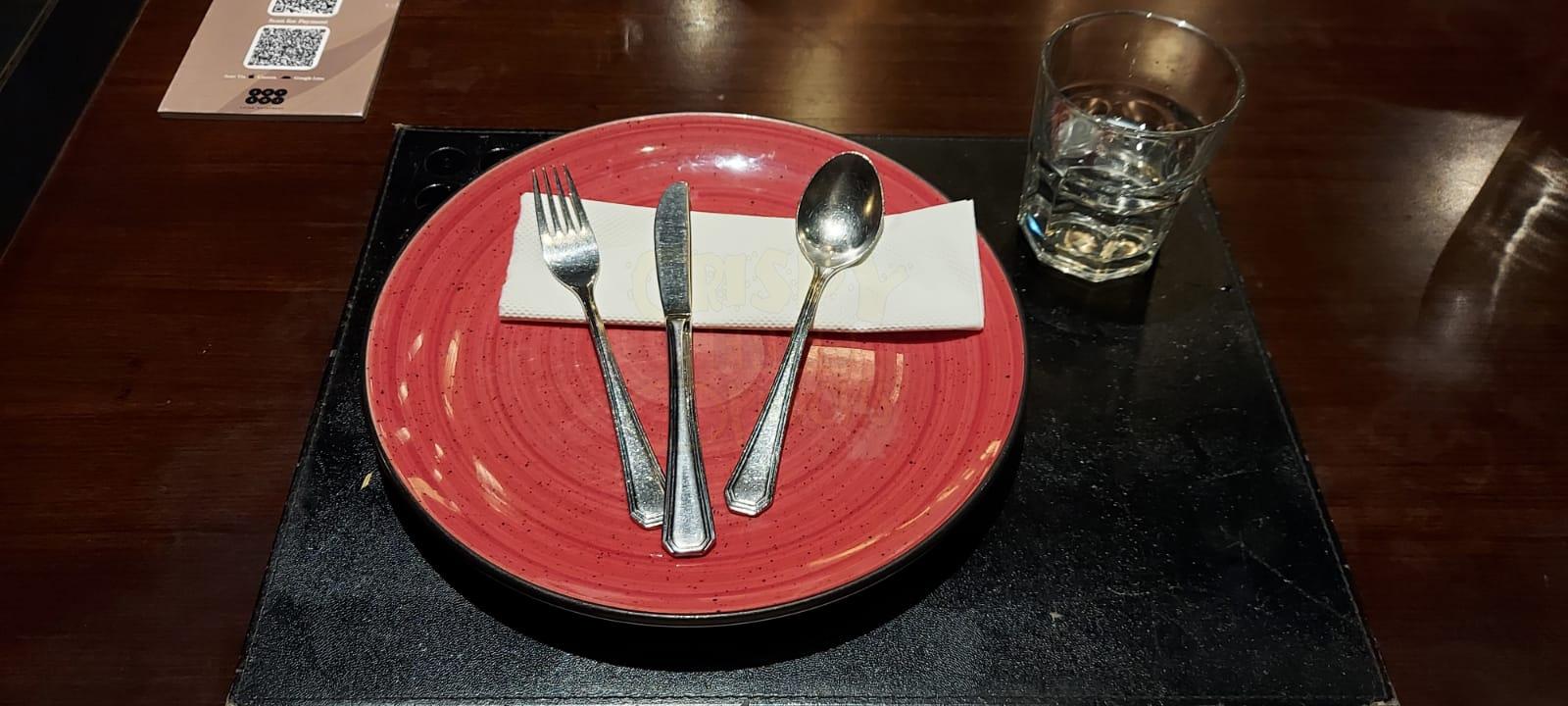 We started with an elaborate round of starters – Spicy Chicken and Celery Dumplings, Jasmine Prawns, Chicken in Pandan leaves, Chicken Satay and a Korean Fried Chicken Bao.
Spicy Chicken and Celery Dumplings were quite intricately made, and tasted wonderful with the chilli-infused oil. We loved it, and it disappeared instantly.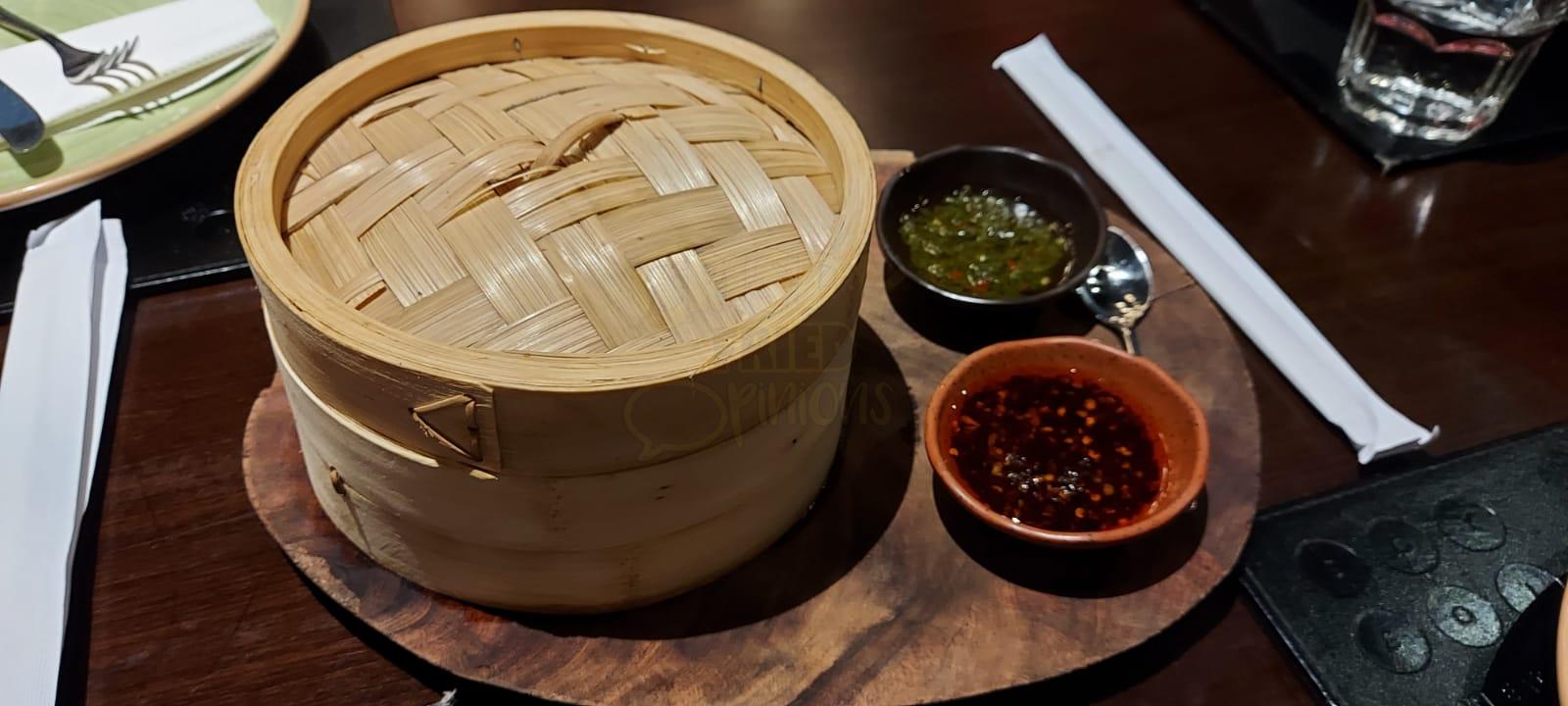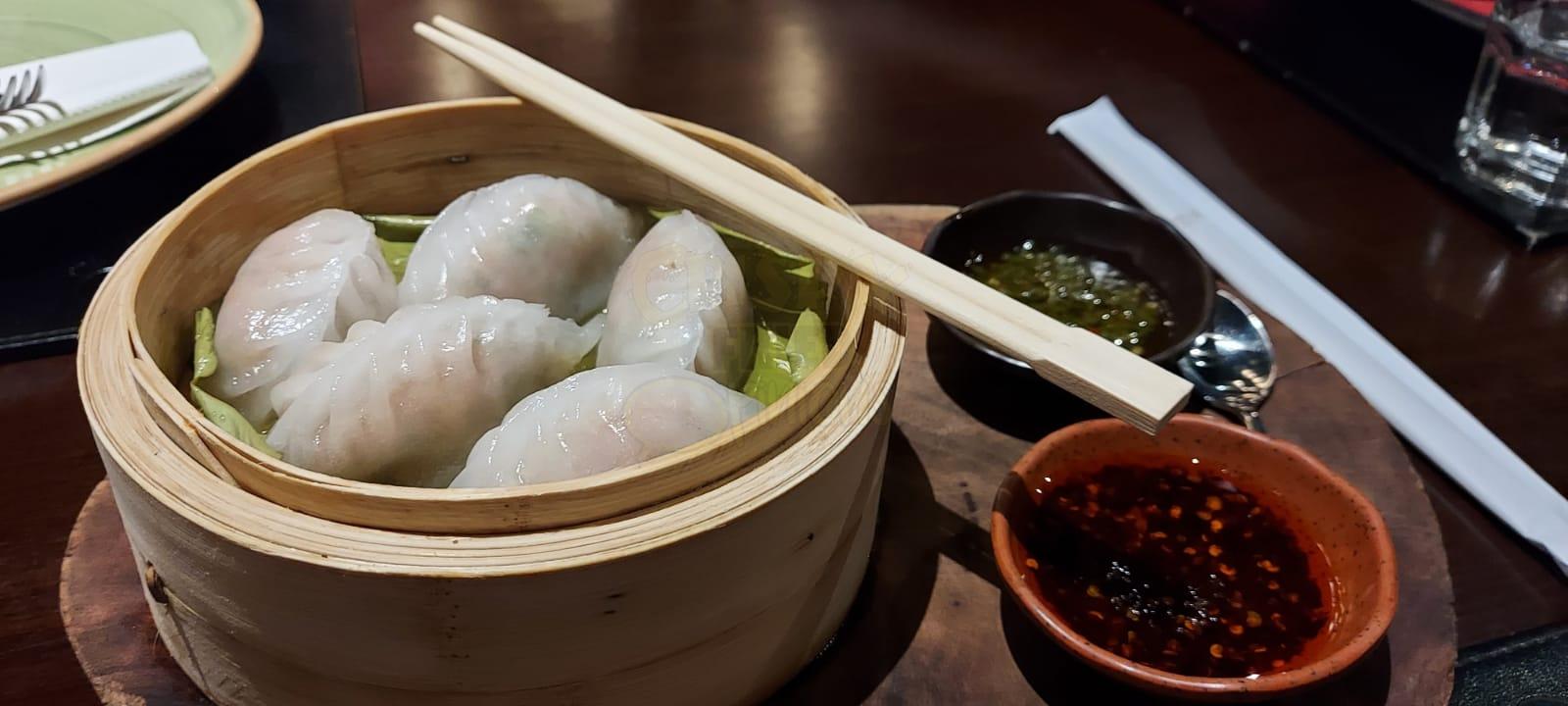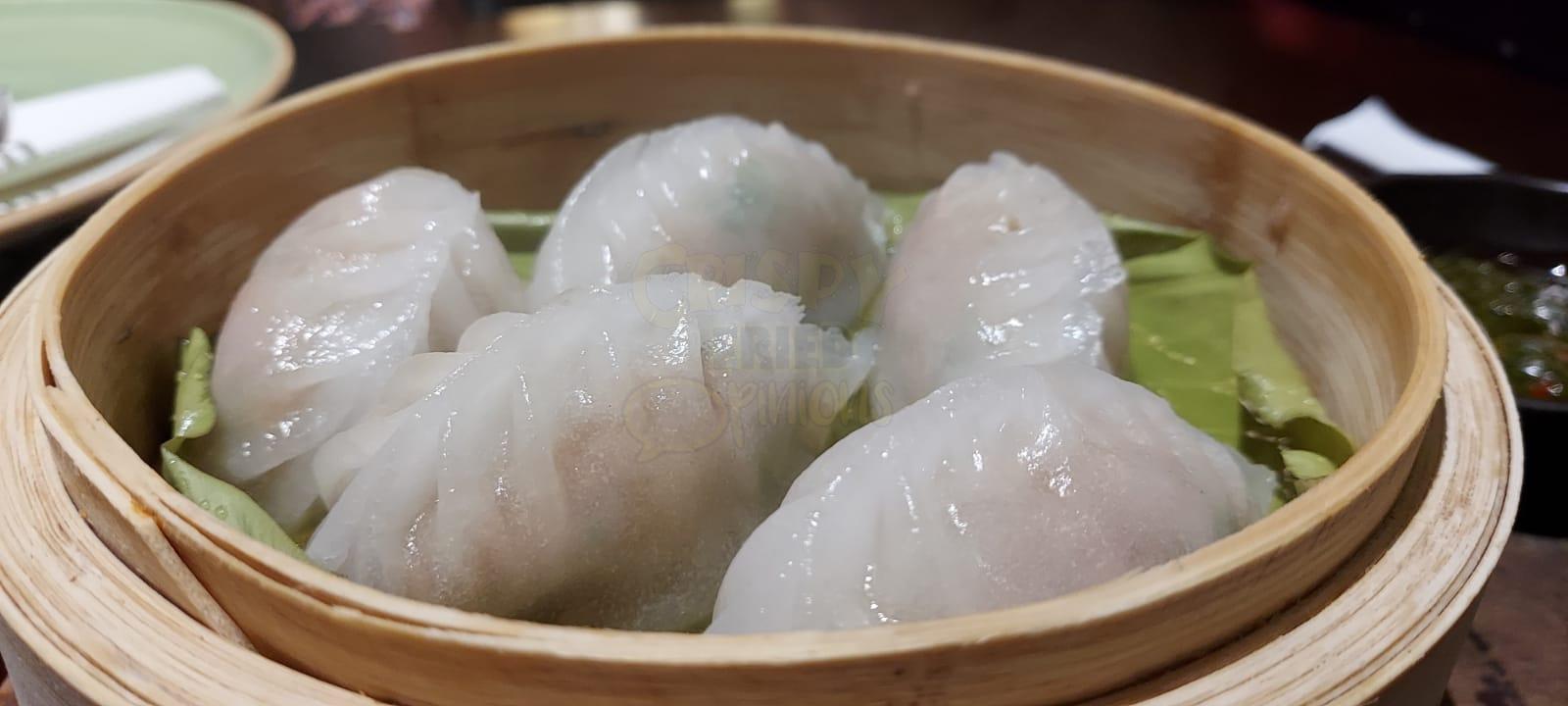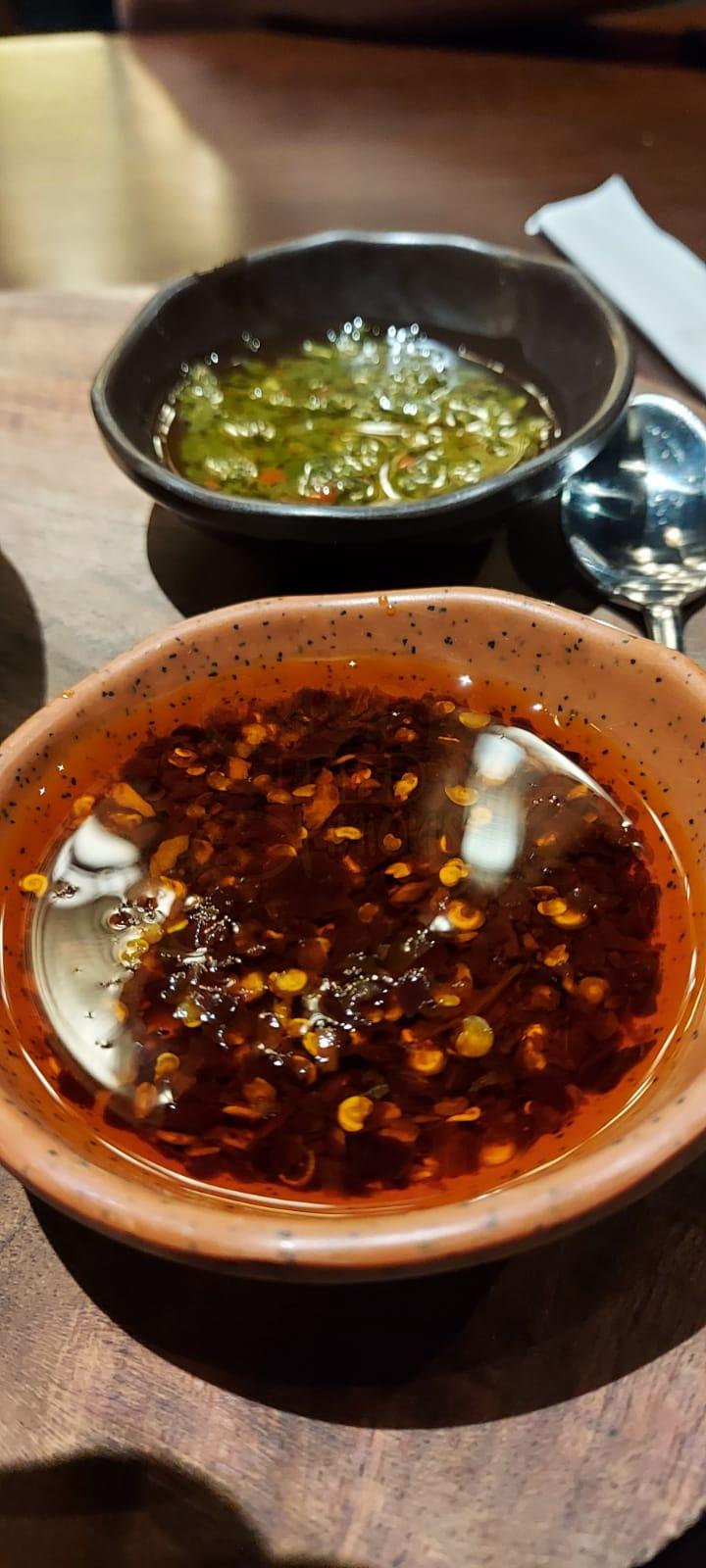 Family loved Jasmine Prawns and they were raving about how good the prawns were!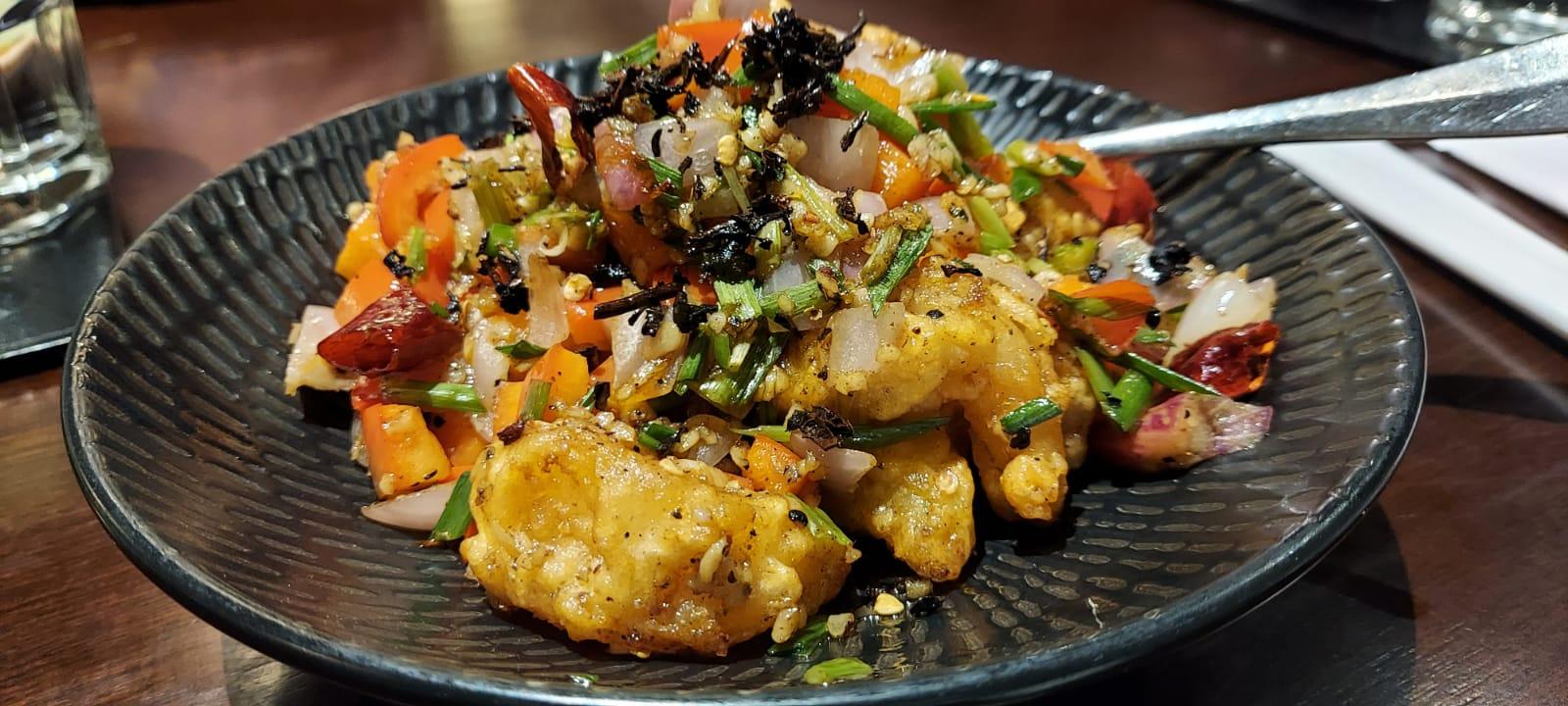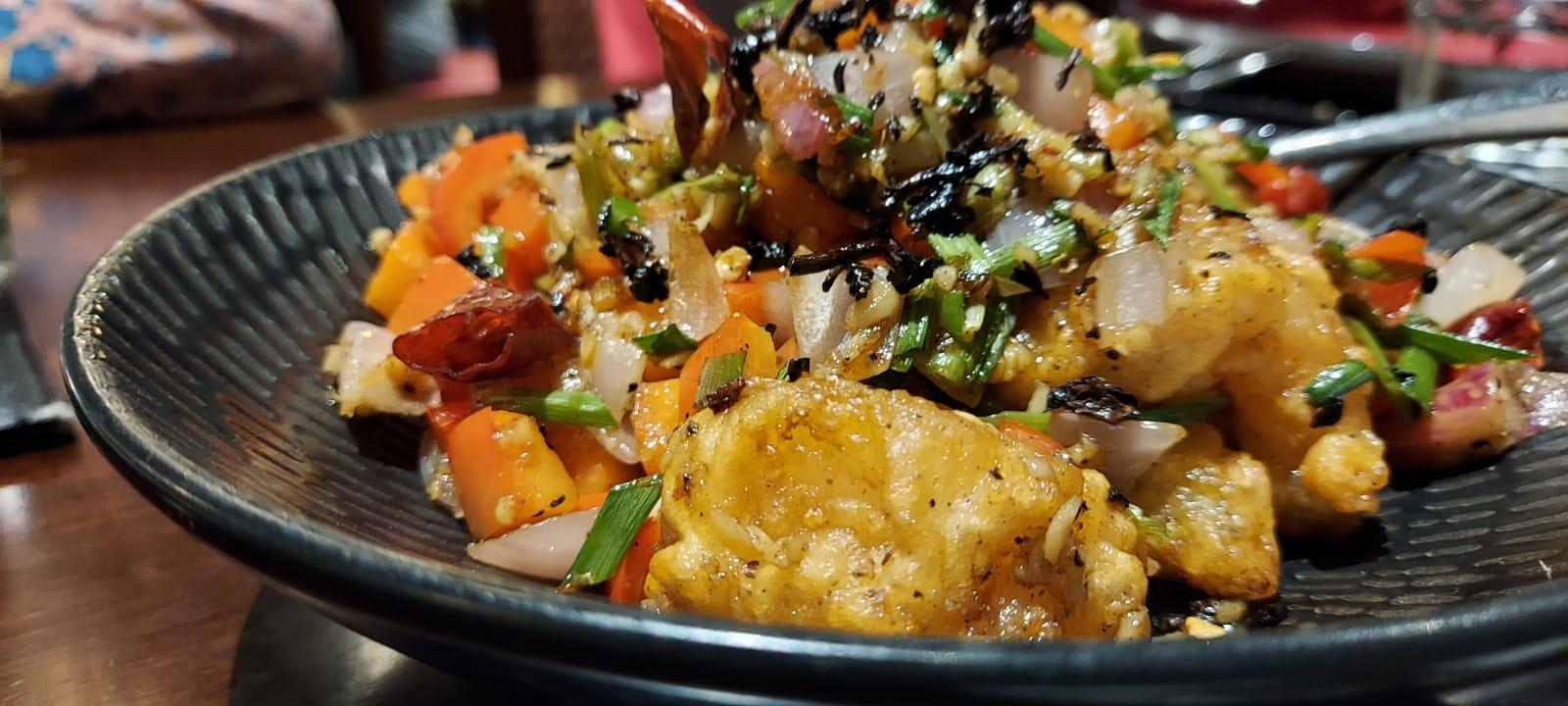 Chicken in Pandan leaves. This is a signature dish from Benjarong which I love, but I didn't get the slightest flavor from the Pandan leaves in the chicken. It was also a bit too oily I felt. Chicken was soft and cooked well. The sauce that was served as an accompaniment with a slight pungency was wonderful.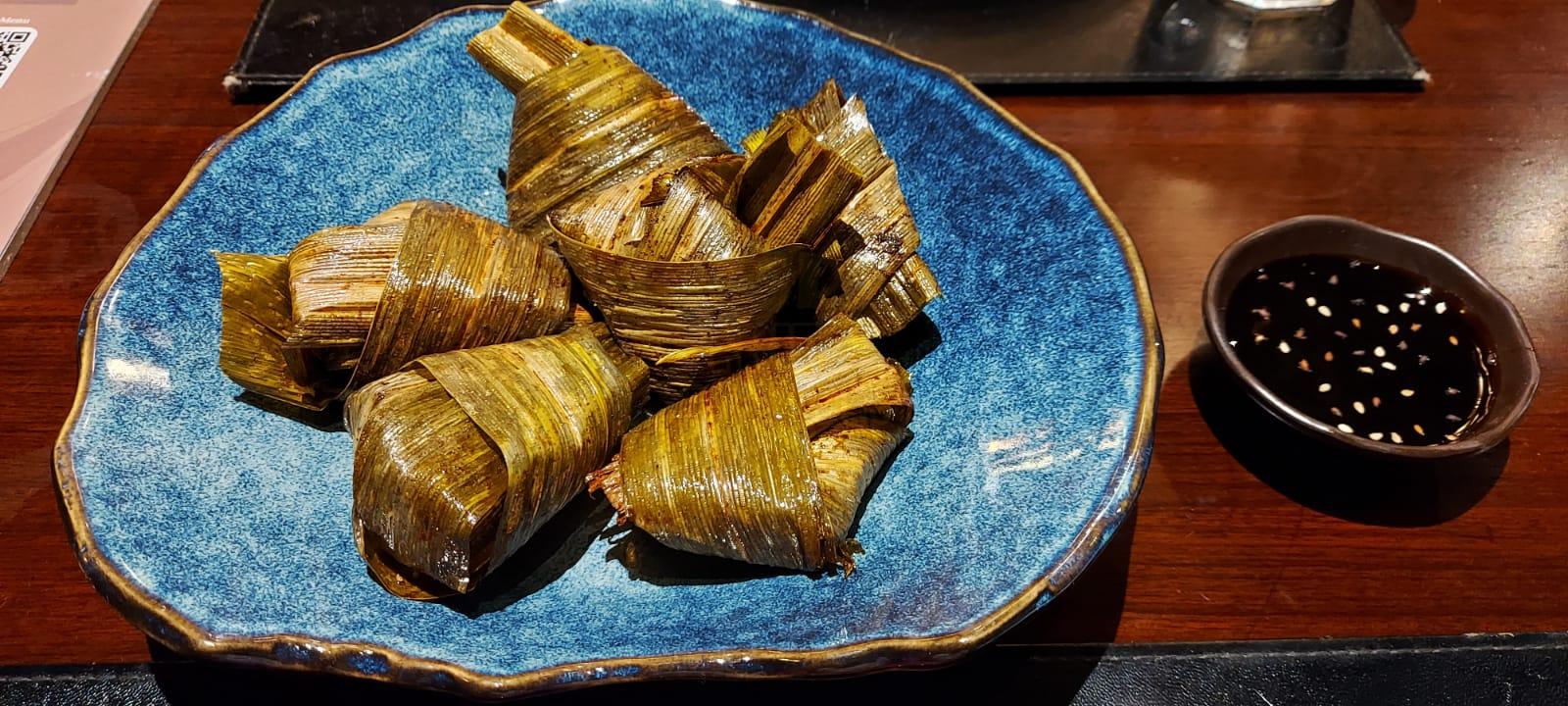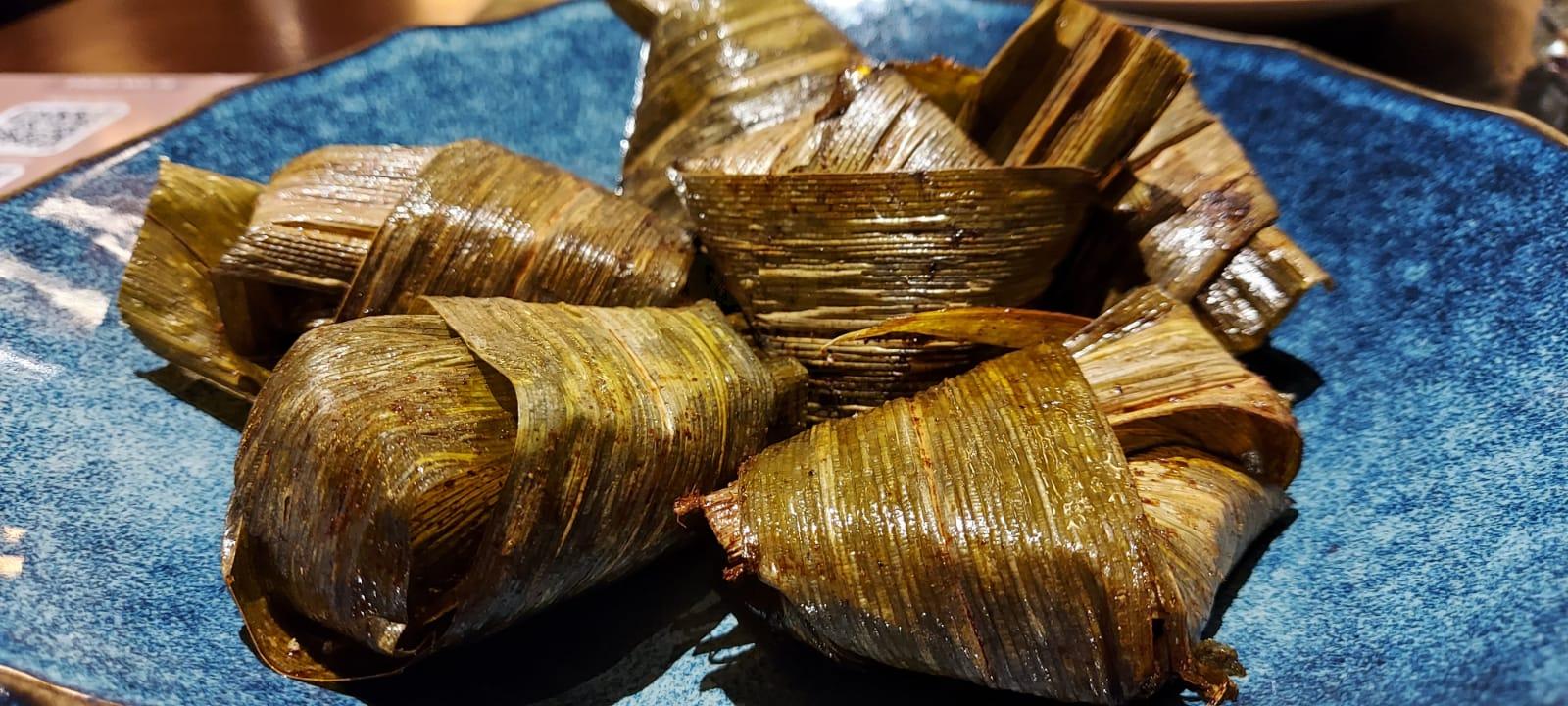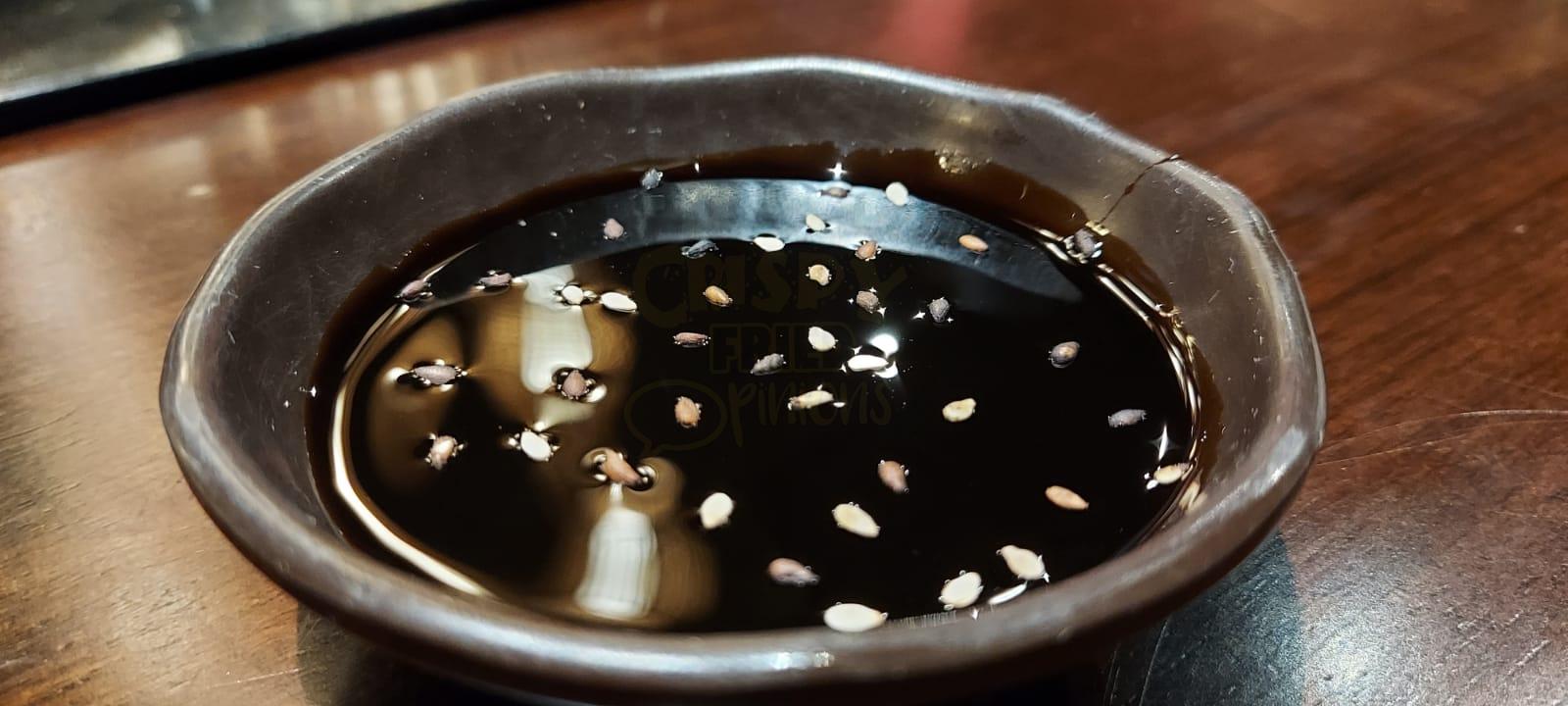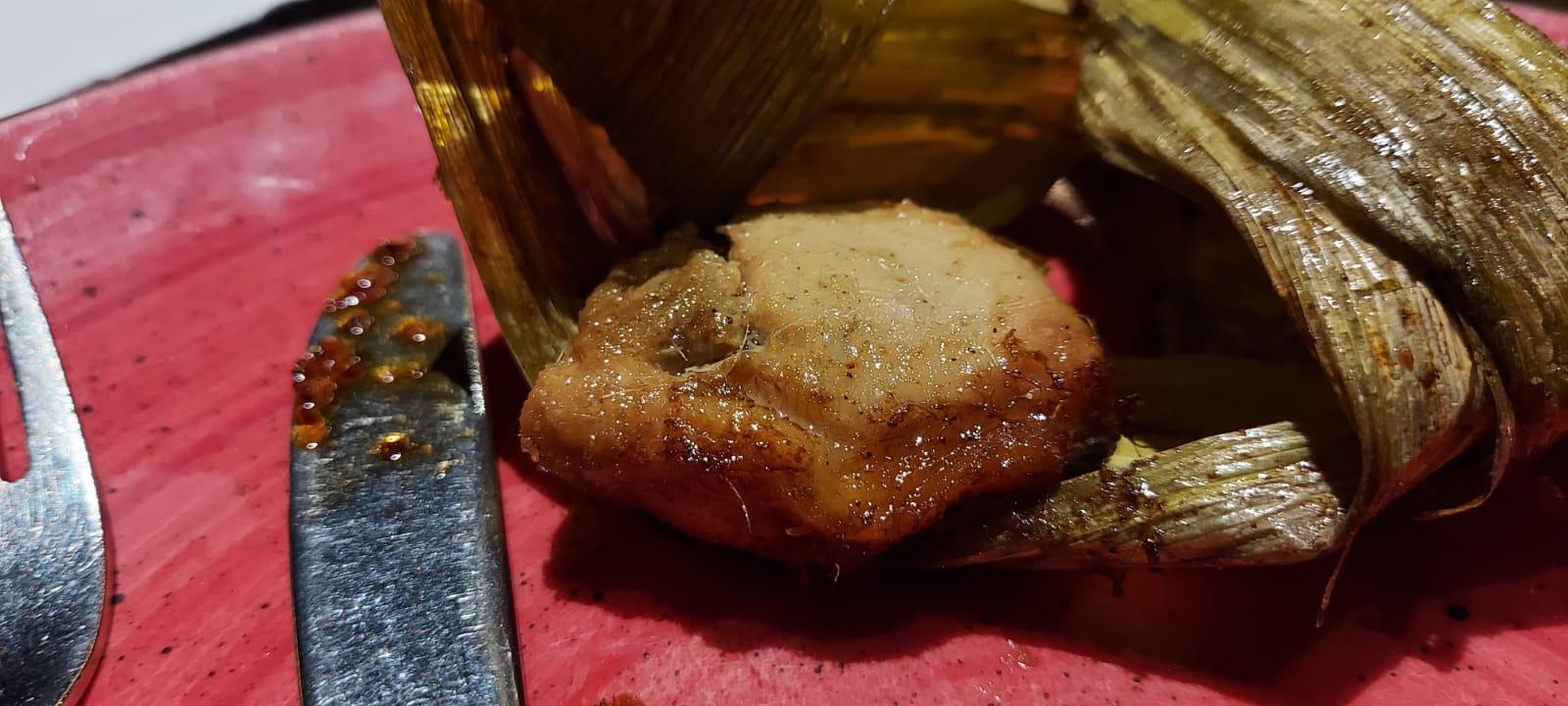 Chicken Satay, one of our standard orders when dining in a Pan Asian place, was good, and the peanut sauce accompaniment was good too.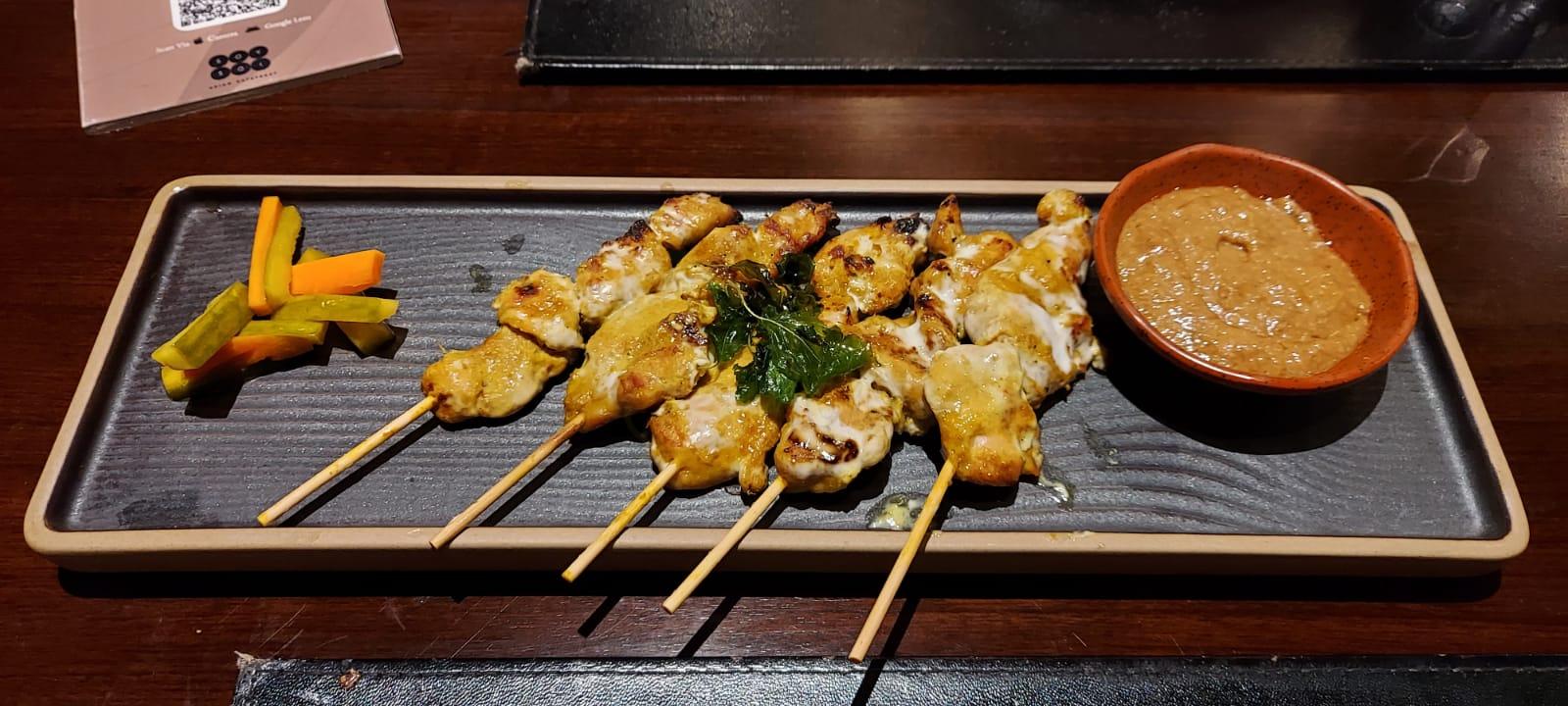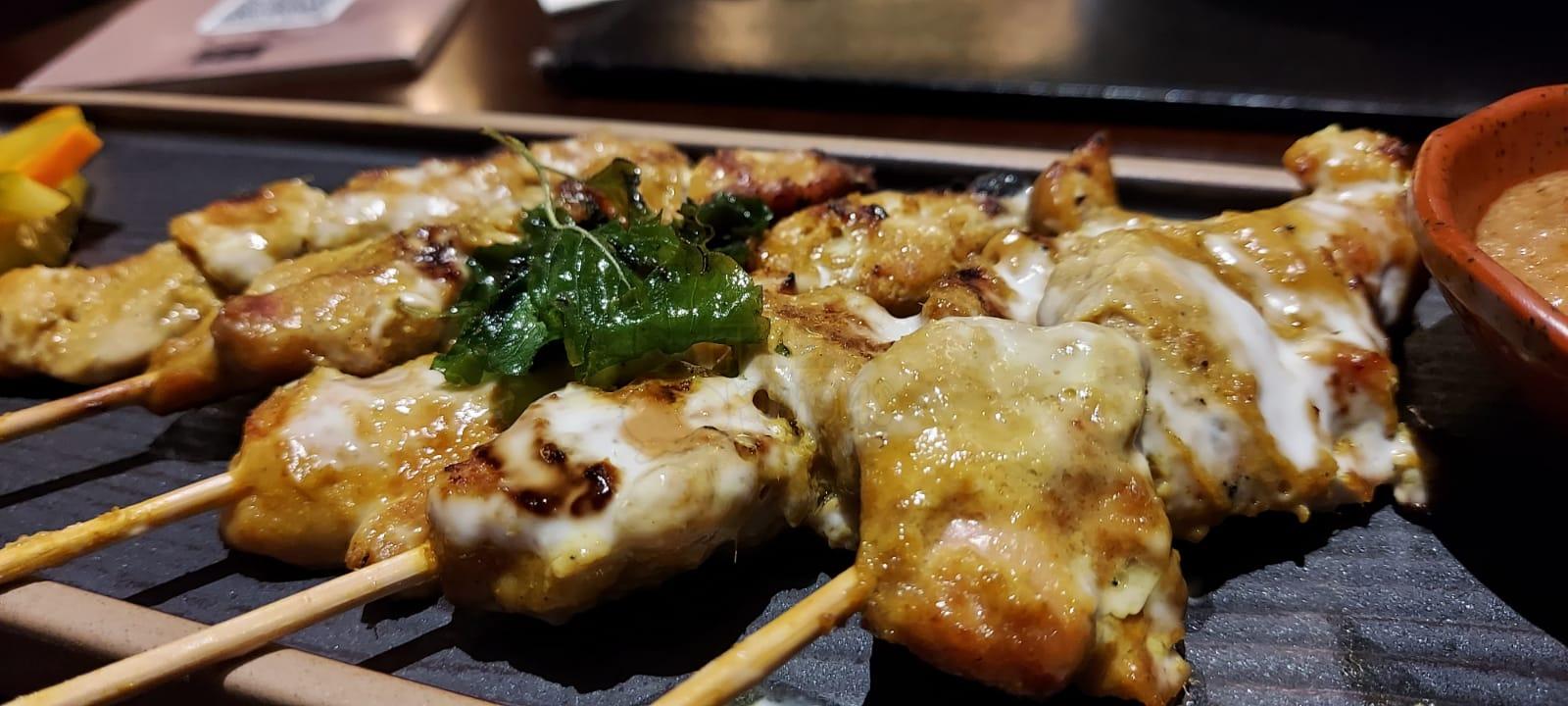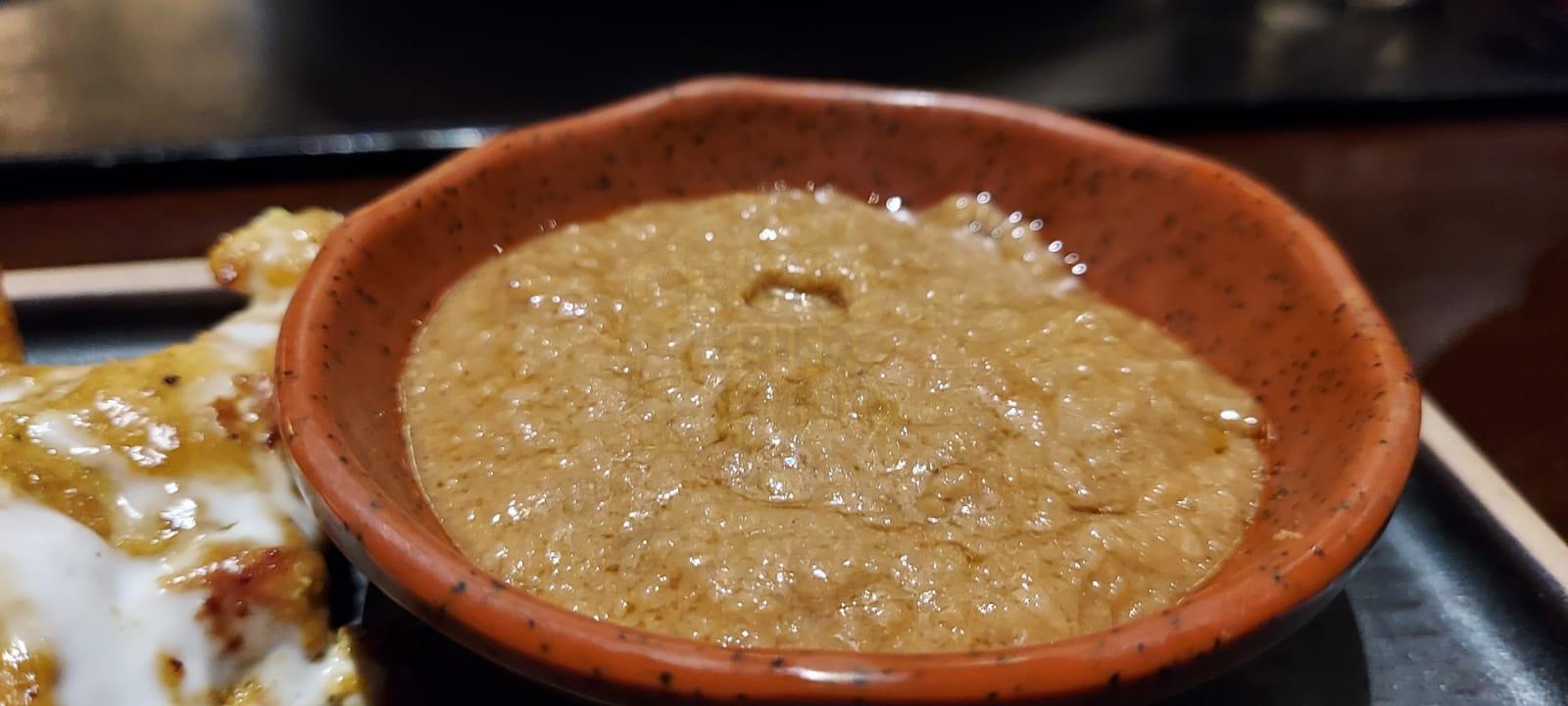 Korean Fried Chicken Bao was just okayish. I mean the fried chicken and the bun, didn't quite make an impression. Couldn't help thinking about the soft and wonderful flavorsome Baos at Va Pho – Asian Canteen, in Gopalapuram and Madras Kitchen Company, in The Westin Chennai. In both these places, it was apparently Barbecued Chicken filling in the Baos, and that made the difference.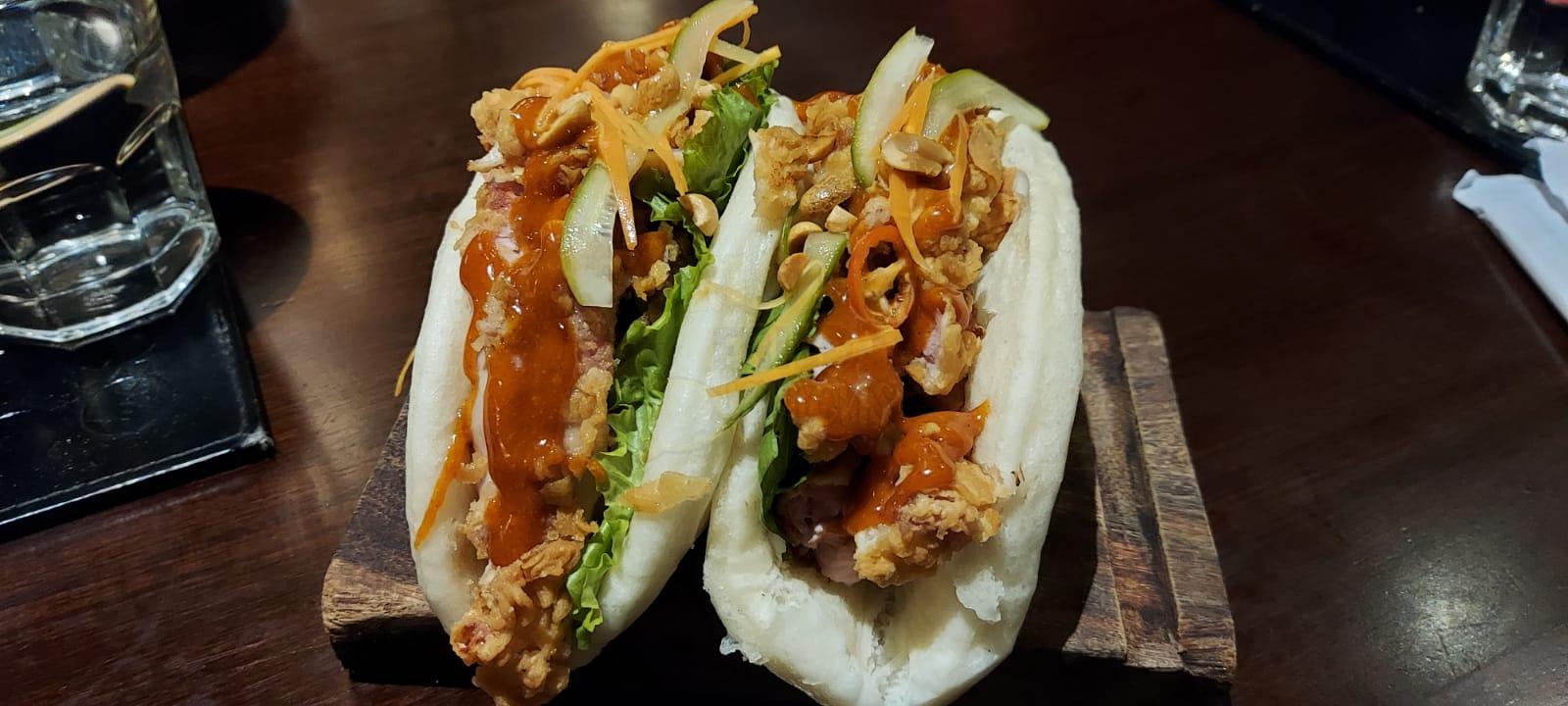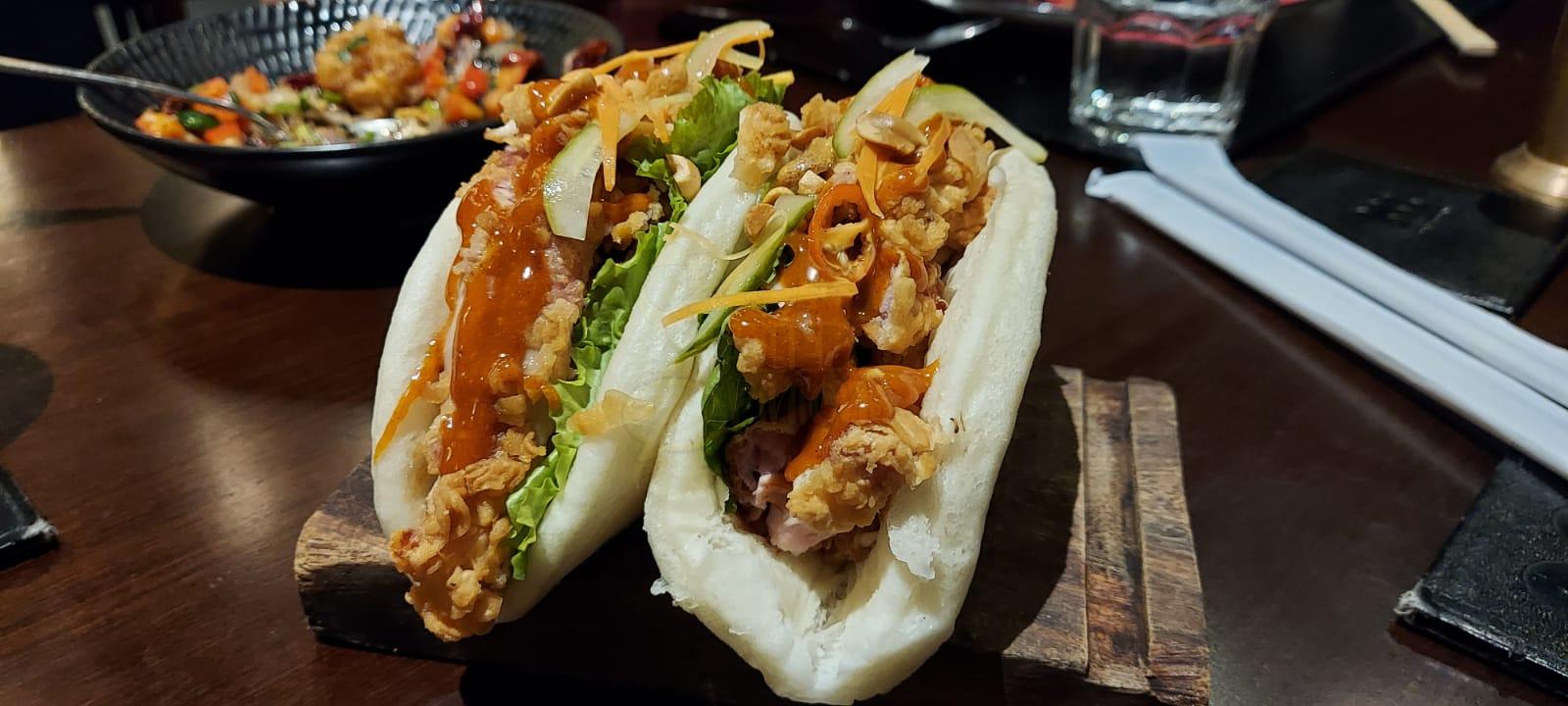 We also ordered a Hot Jasmine Tea and an Iced Milo. This was to show the bell ringing every time the order was placed. 🙂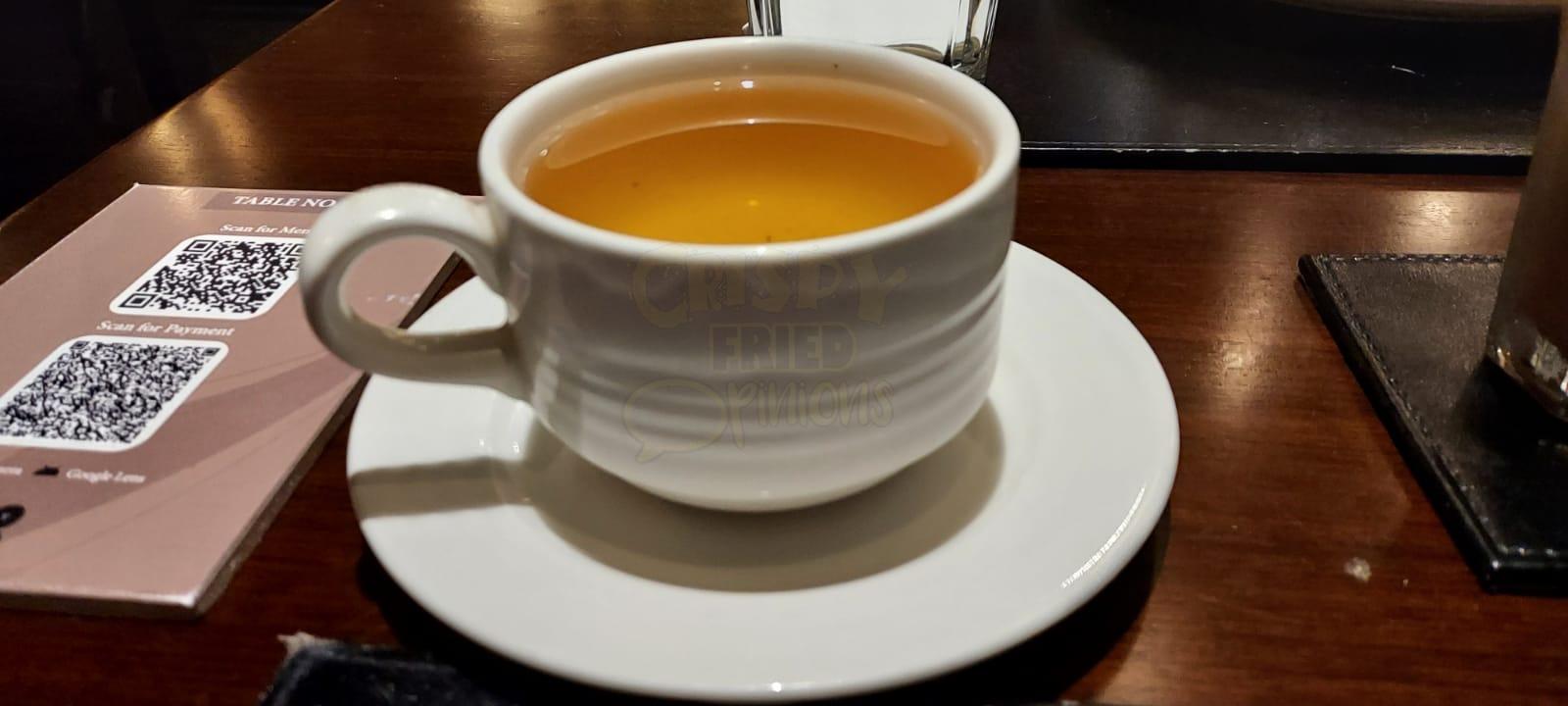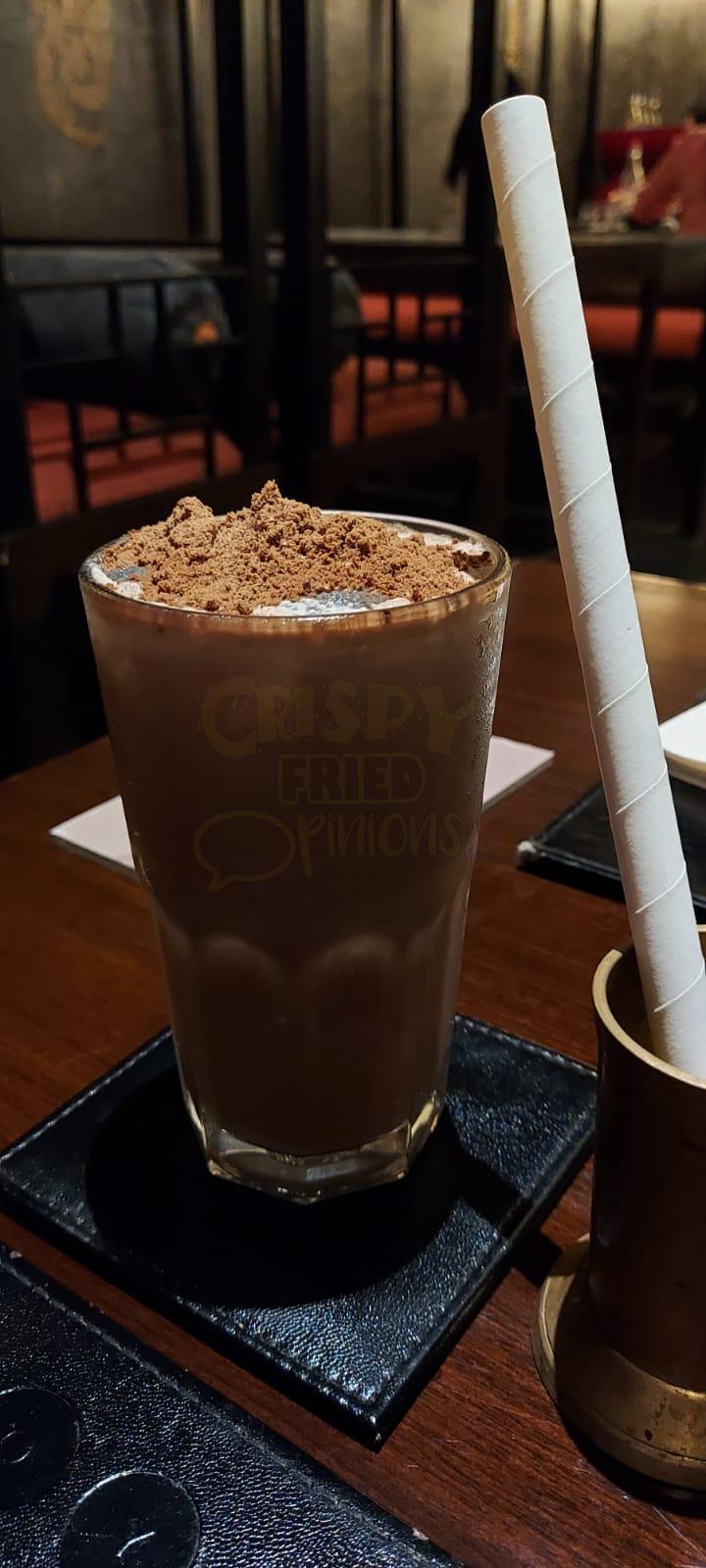 We proceeded to order the Main Course – Thai Basil Fried Rice, Pad Thai Chicken, and Thai Green Curry with Chicken, along with a portion of Jasmine Rice. Even before I elaborate further, all the dishes were superb! We loved it to bits! Planning to order these three dishes one more time in the coming days!
Thai Basil Fried Rice was absolutely wonderful. The flavor was mind-blowing, the consistency was slightly sticky and it was just too good.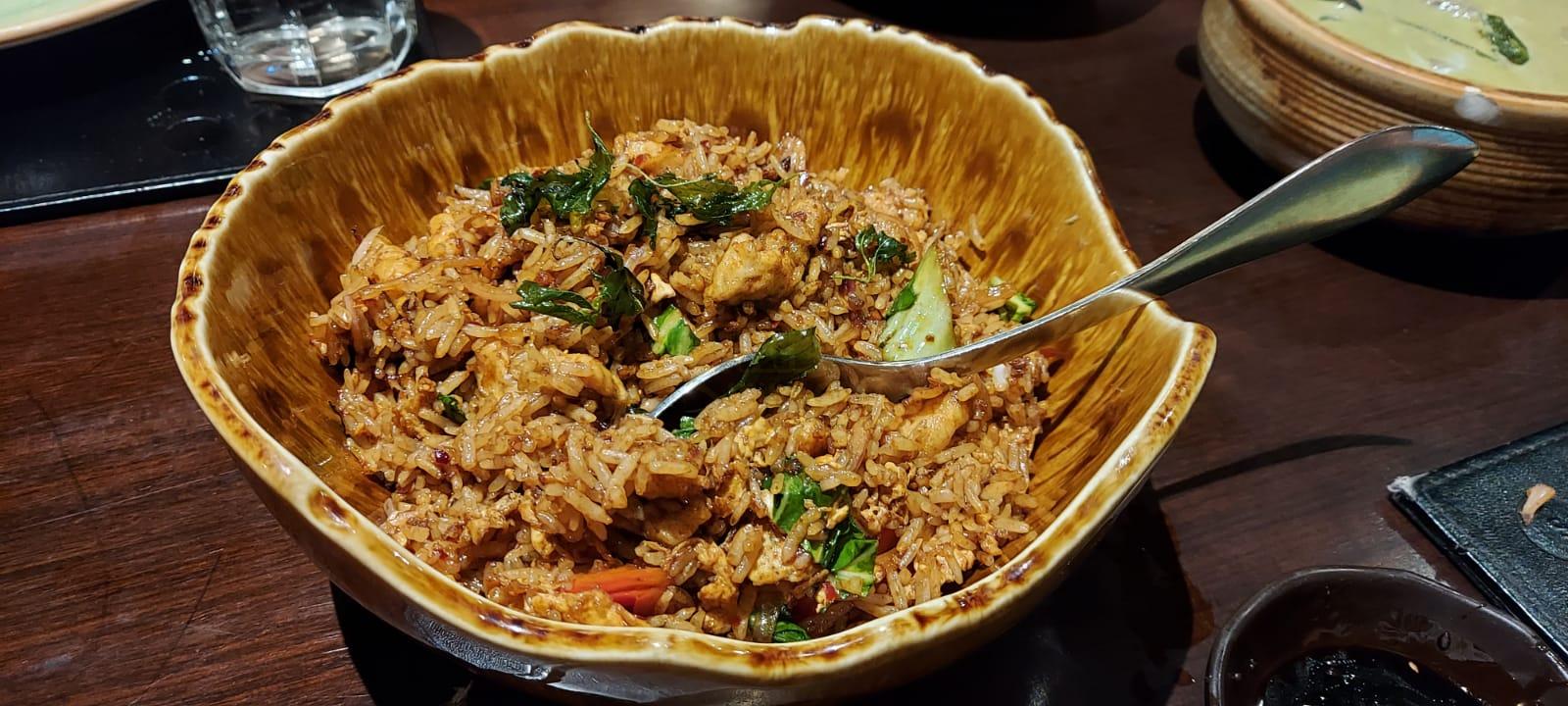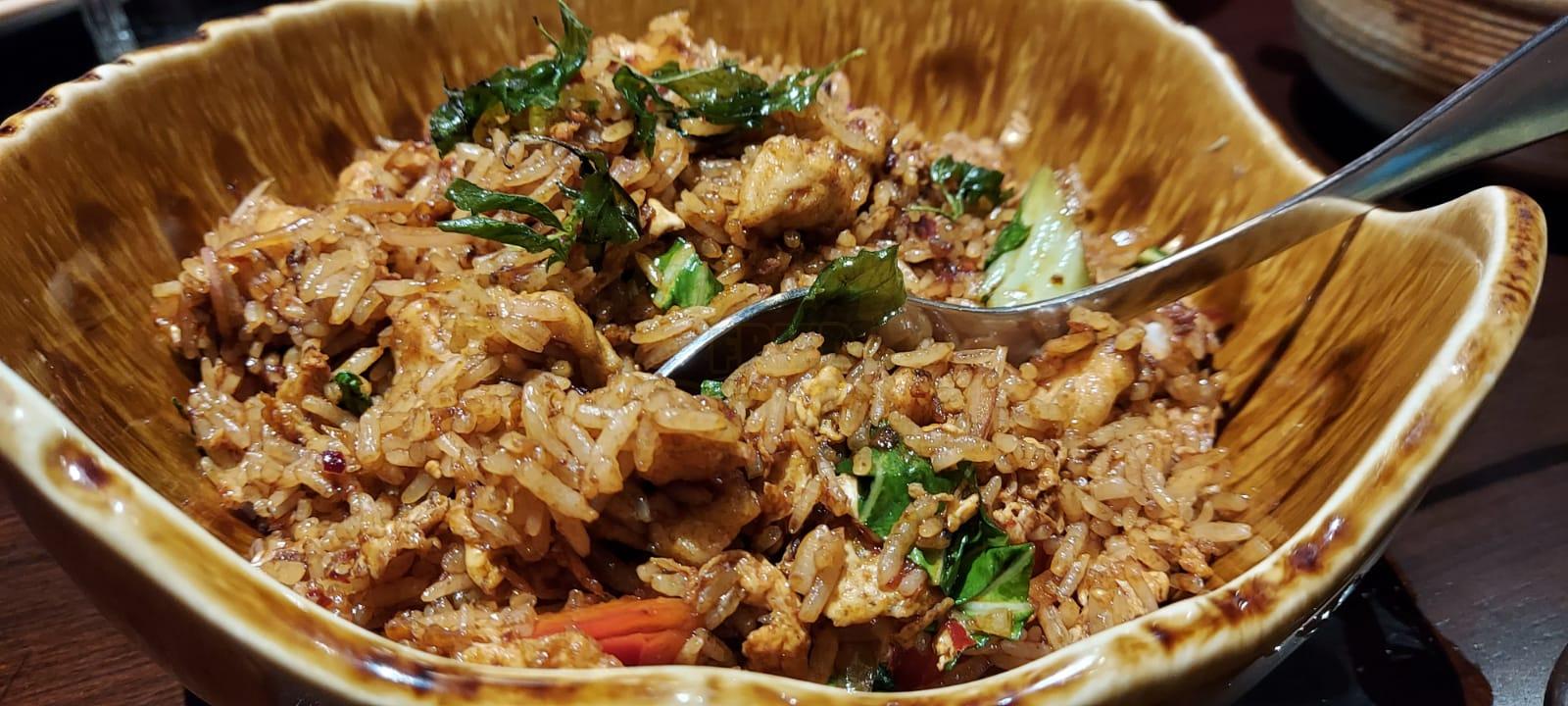 Pad Thai was good too, and the outer covering made with egg was quite fancy. It tasted even better after as slight squeeze of lemon.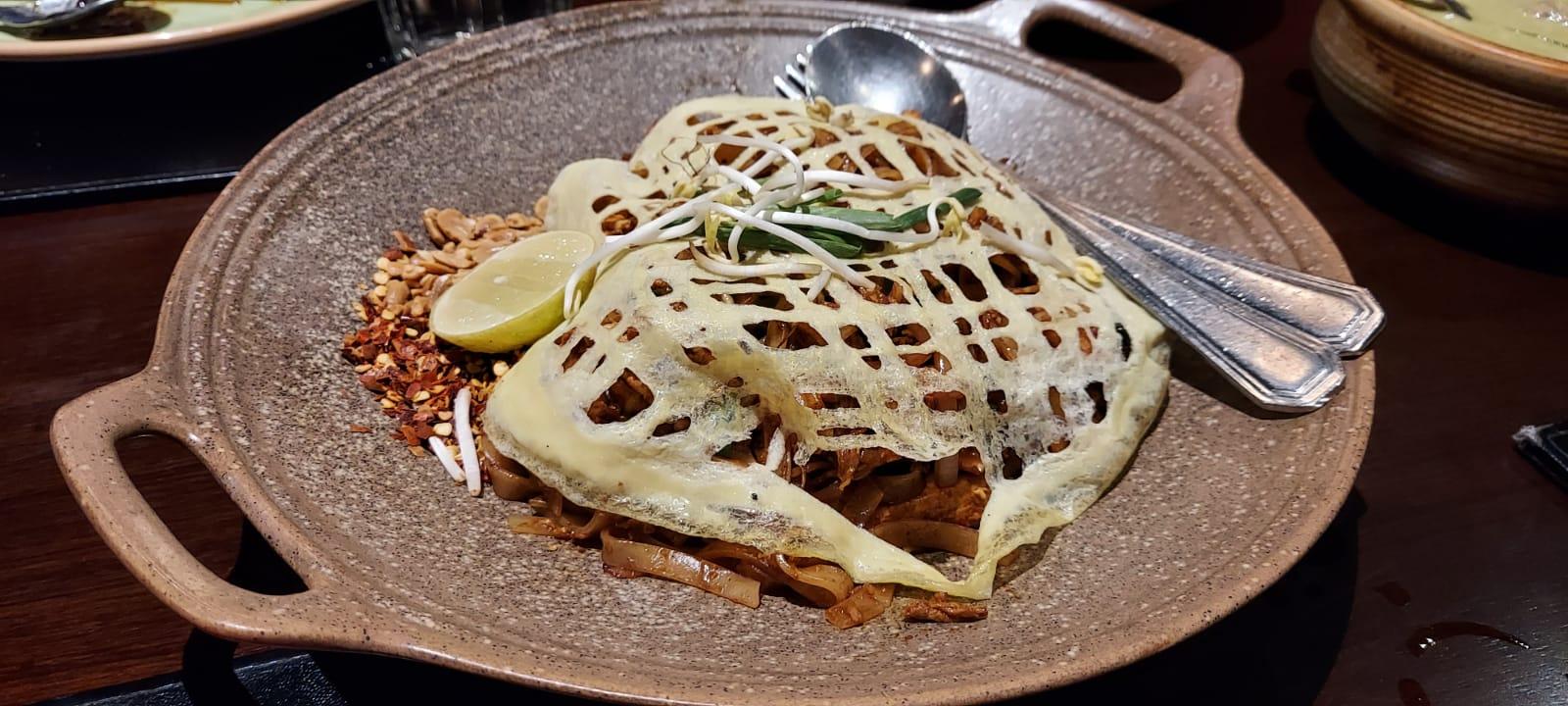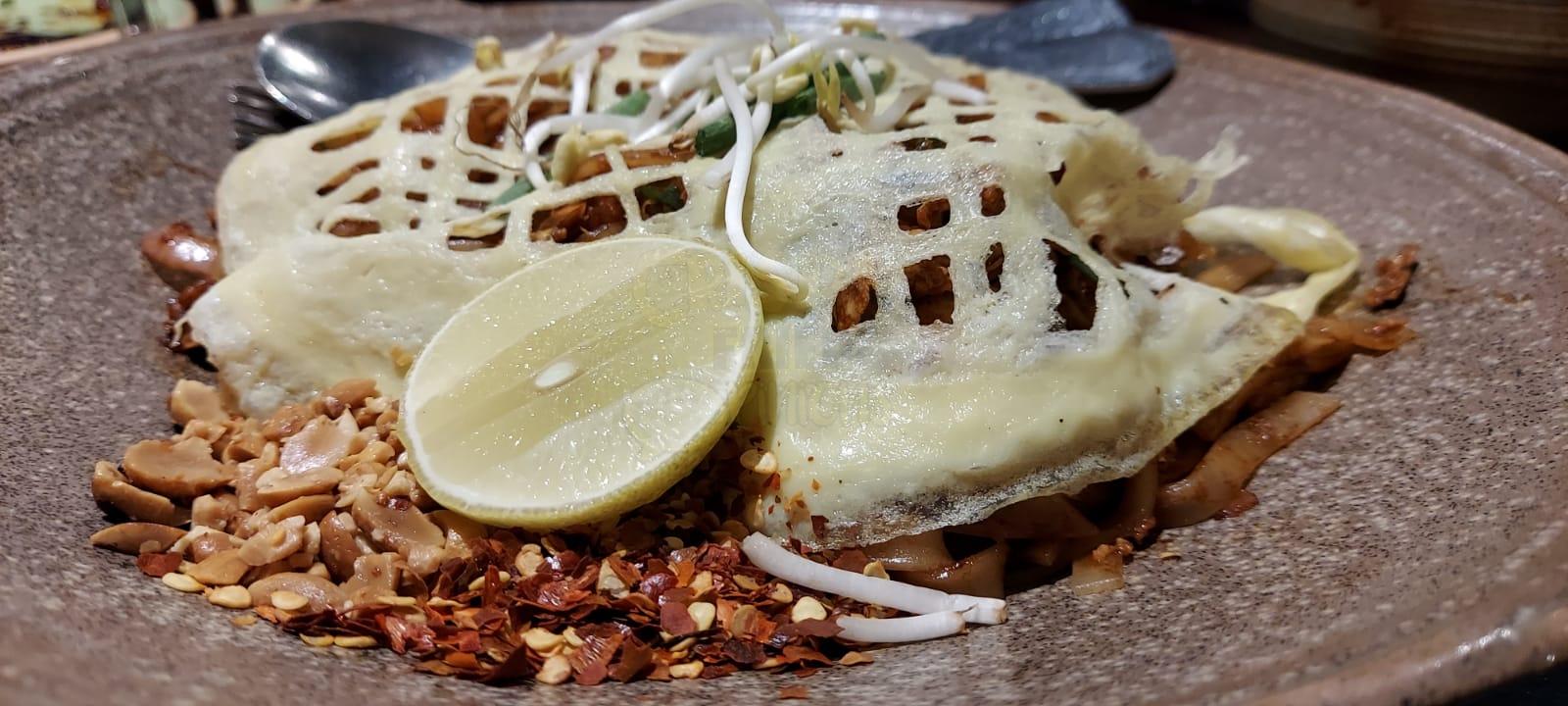 Thai Green Curry and Jasmine Rice, a match made in heaven. This is one of the dishes I can eat any time of the day. The Turkey Berry, shallots, neatly diced Aubergine, soft chicken pieces cooked well in coconut milk, with an unmistakable flavor of lemongrass, it was an absolute treat to the taste buds.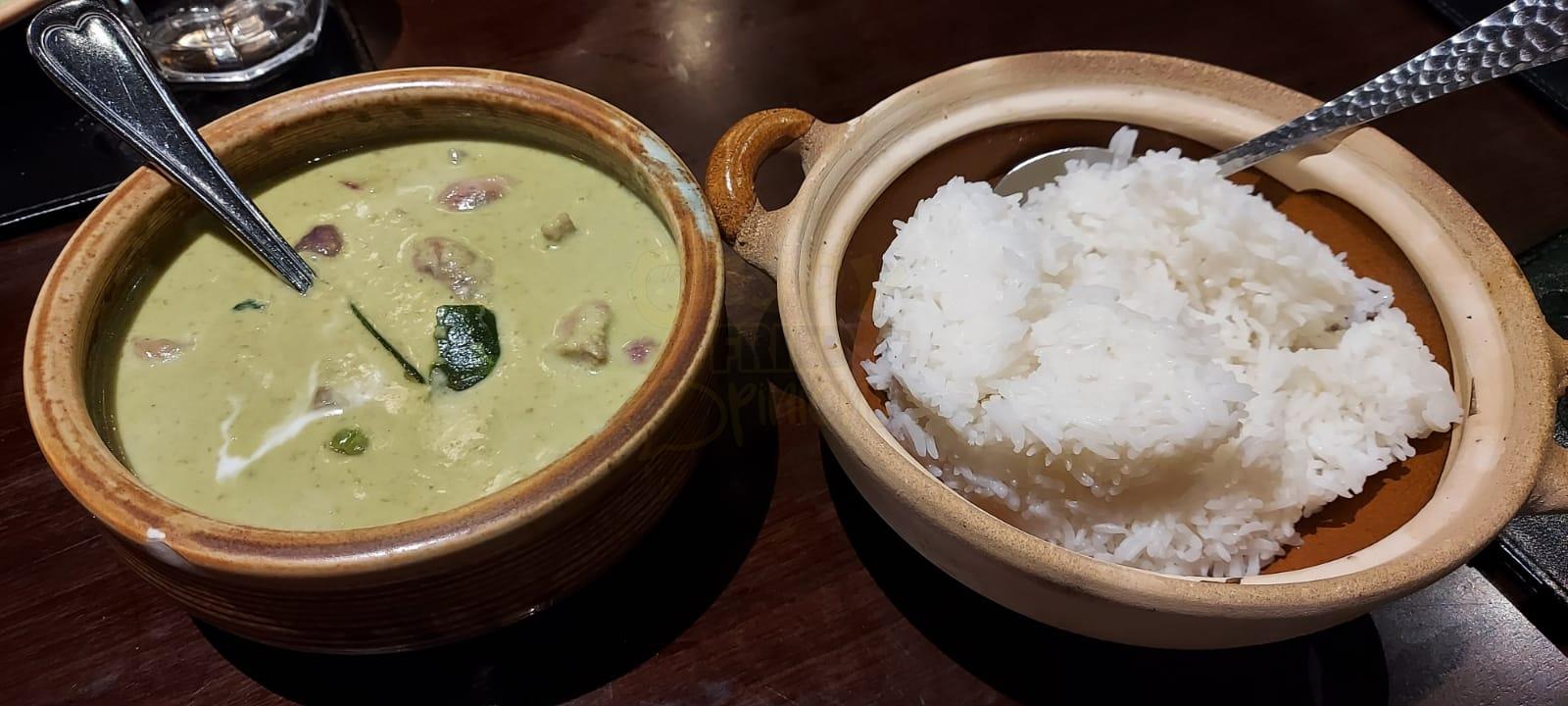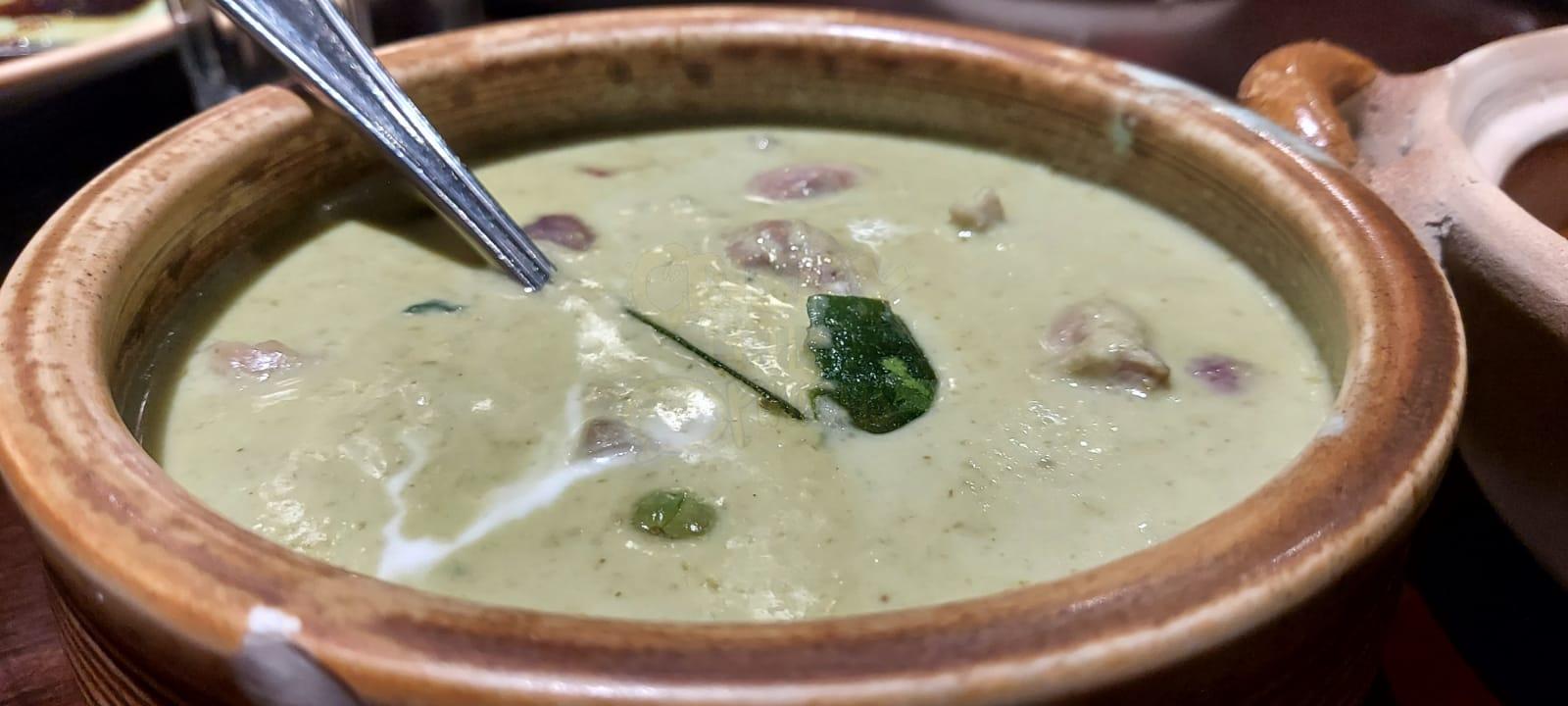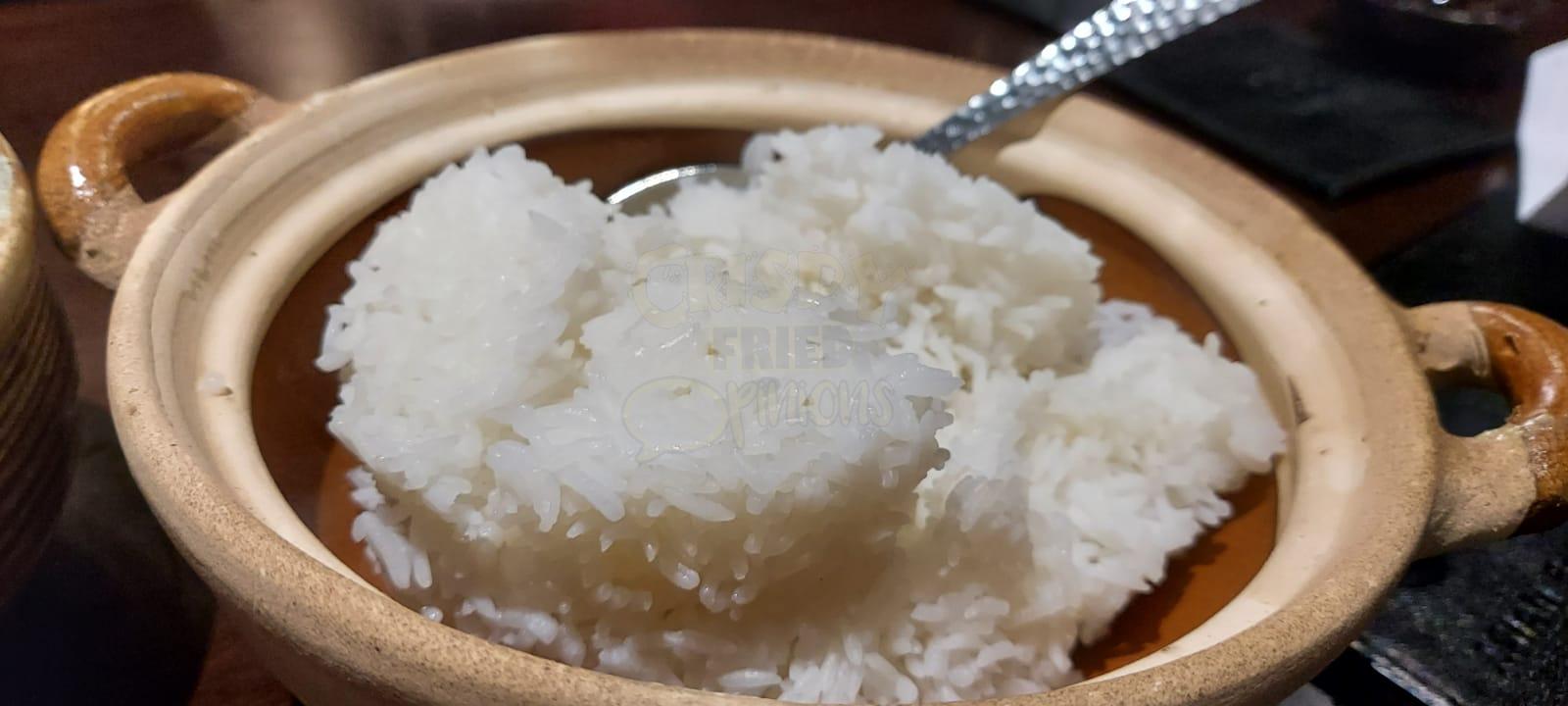 Finally quite stuffed by now, we decided to just order the famous dessert Water Chestnut in coconut cream/milk. We love the crunchy water chestnuts, but this was a big disappointment! This was just a poor excuse for one. Something wasn't rite, the consistency of coconut cream, or waterchestnuts, it was very okayish. We wished we had skipped this.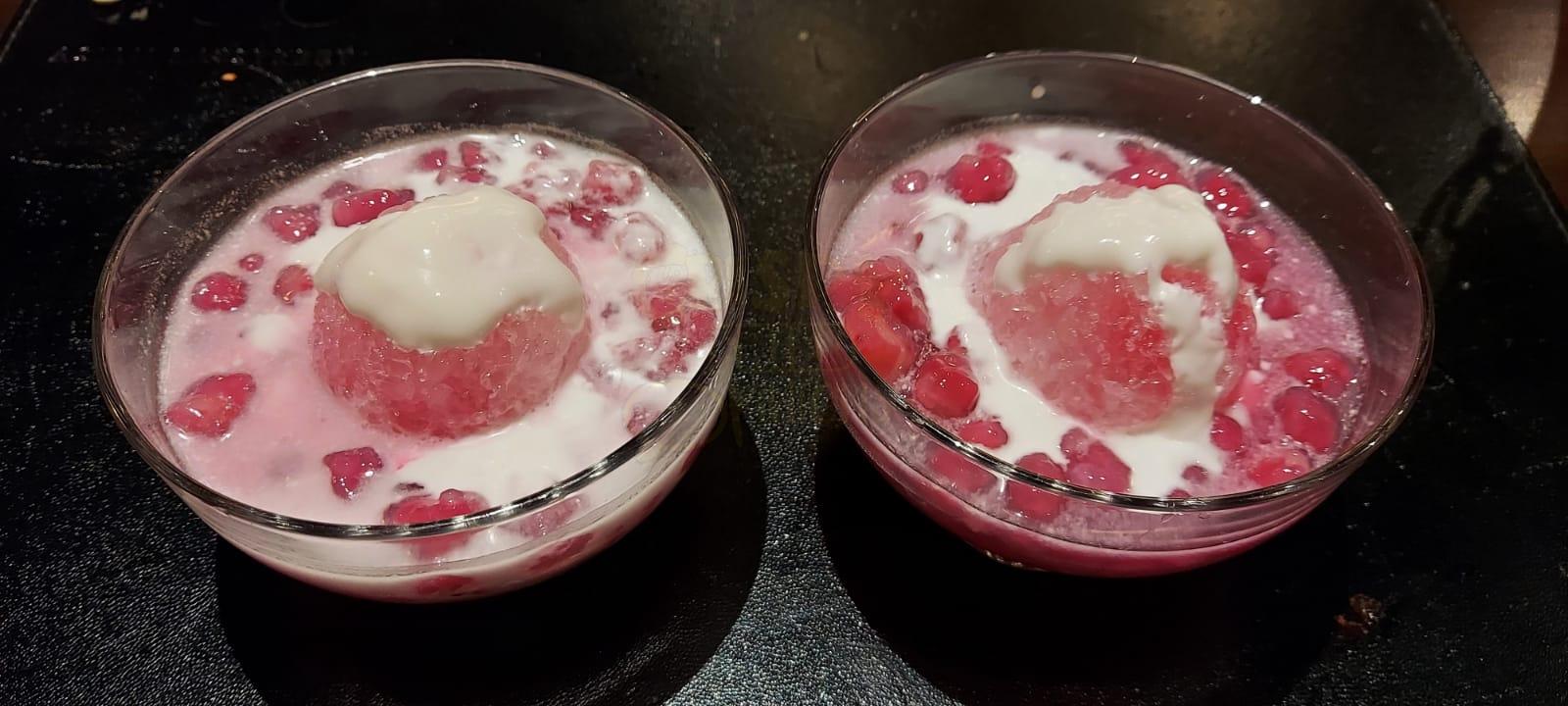 Overall, it was a fantastic lunch, with just one or two dishes not being up to the expectation. Service was absolutely courteous. With the limited interaction, the person who waited on our table was attentive and very polite. Yes, the place is pricey, and we paid about 4.7K in all, for 4 Pax. It was a special occasion, and I was perfectly okay with that. At least for me, it is not a casual dining kind of a place.
The place belongs to Pricol Gourmet Pvt Ltd, that owns a wide chain of restaurants in addition to Soy Soi – Gastronomer by Double Roti, Bread & Chocolate, Savya Rasa, Bayroot and more. A couple of them are still on my to-do list, hopefully sometime soon!