Every year when the holy month of Ramadan starts, restaurants, food eateries, cloud kitchens and some mosques too, gear up for Suhoor and Iftar, before and after Roza. Since Suhoor is a meal consumed very early in the morning before fasting, Iftar – an evening meal to break the fast is relatively more popular when it comes to the focus on food.
For the sake of convenience, many restaurants have the Iftar pack, or Iftar Meal Kit for those who do not have the convenience to make it at home.
Among many options available, I had the pleasure of trying the Premium Iftar Meal Kit for 5, by Sahibs Biryani. I am no stranger to Sahibs Biryani. I have tried their Chicken Biryani Family Pack and Parotta-Mutton Kuzhambu Combo earlier, and loved it. Thanks to Sahibs Biryani, this was sent to me as a compliment, I did not have to pay for this.
One thing that is definitely worth a mention is Sahibs Biryani's focus on the entire process of food making, and not just the end product. Since the brand was established during the pandemic, their added focus on cleanliness, sanitization and delivery is definitely worth appreciating. I have seen this in the previous two deliveries pretty much during the pandemic time.
The pack was nicely sealed and delivered along with the gravies and juices in a separate cover. After setting them up, it was quite a lovely sight! 🙂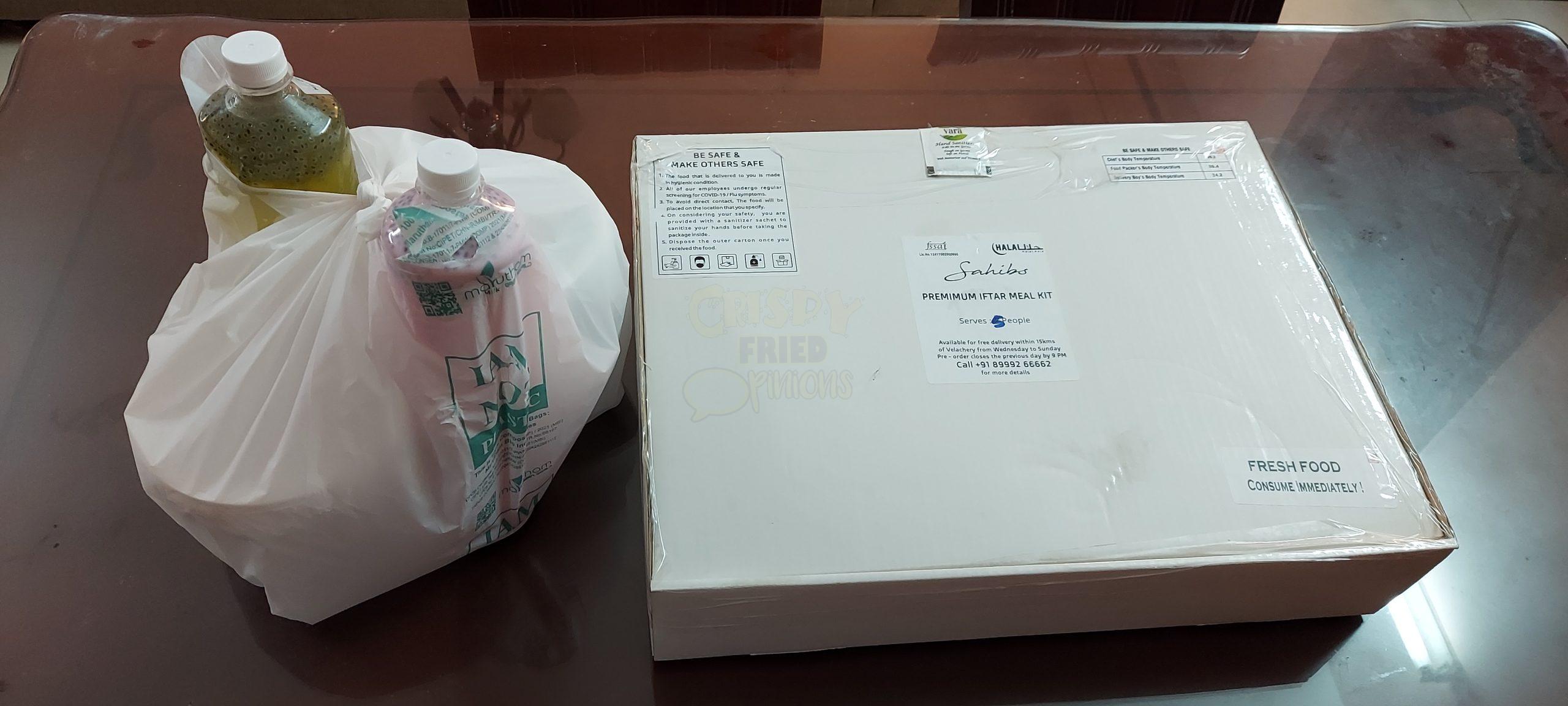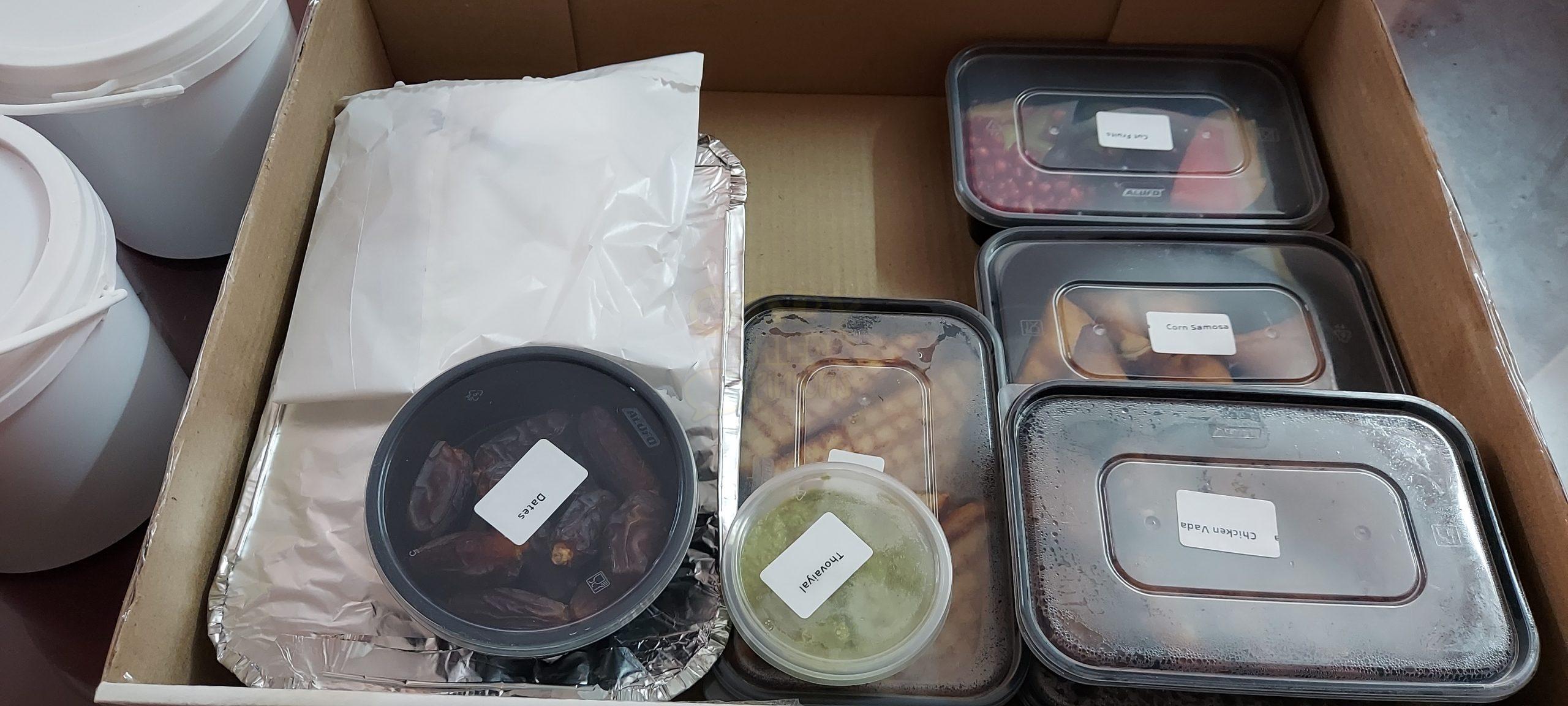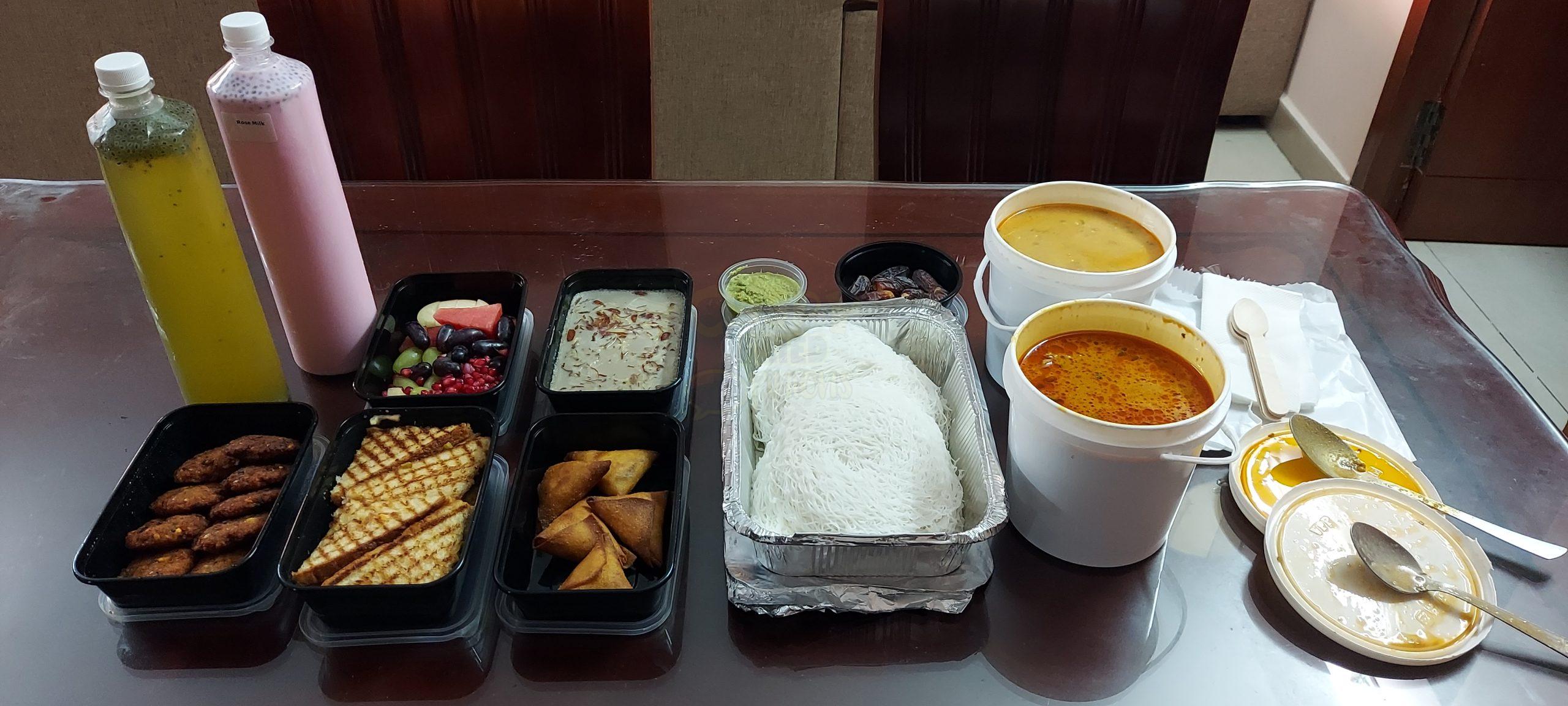 Here's what the pack contained, and this was for a family of 5.
Lemon Mint Cooler 1L
Rose Milk 1L
Dates 10 Pcs
Mutton Nombu Kanji 1.25L
Thovayal 100g
Chicken Vada 10 Pcs
Idiyappam 15 Pcs
Chicken Gravy 1.25Kg
Corn Samosa 5Pcs
Vegetable Cheese Sandwich 5 Pcs
Cut Fruits 300g
Vatalappam 300g
Started with Dates and Cut Fruits, both of them were good. Lemon Mint Cooler was refreshing!
Corn Samosa was wonderful, loved it. Though you could certainly make out chicken in the Chicken Vada, it wasn't like the cutlets or patties where you bite into chicken itself. It was more like Masala Vadai with chicken. Veg Cheese Sandwich was very good.
Mutton Nombu Kanji is something that I have tried quite a few times from a friend, it was tasty!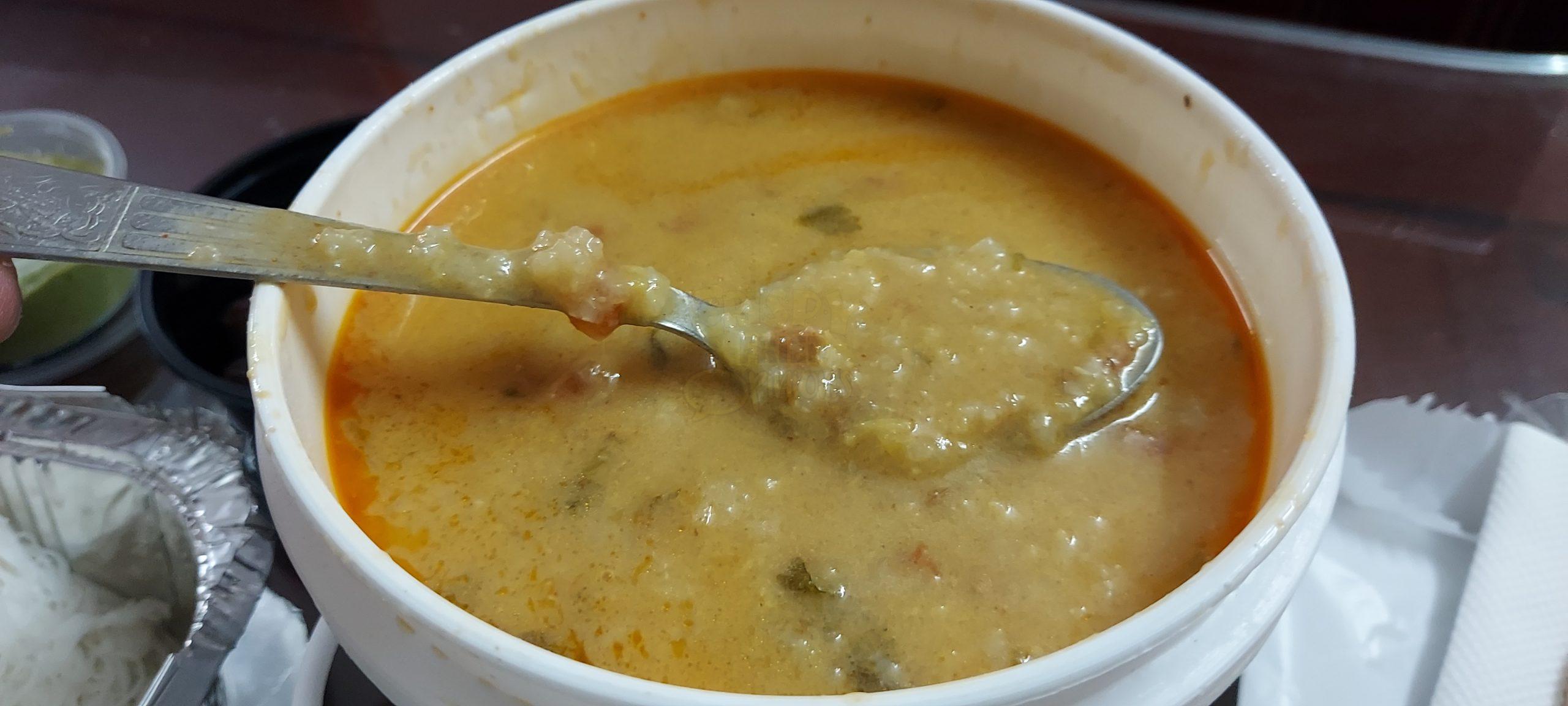 Now to something that I loved the most – Idiyappam and Chicken gravy. This was wonderful. The chicken gravy was more like chicken Kurma I think with coconut, potatoes and it was very tasty! Thovayal was good too.
Ended with Vatalappam which in a steamed custard pudding with origins from Srilanka. It was tasty. We had to put the rosemilk in the refrigerator as we were quite stuffed.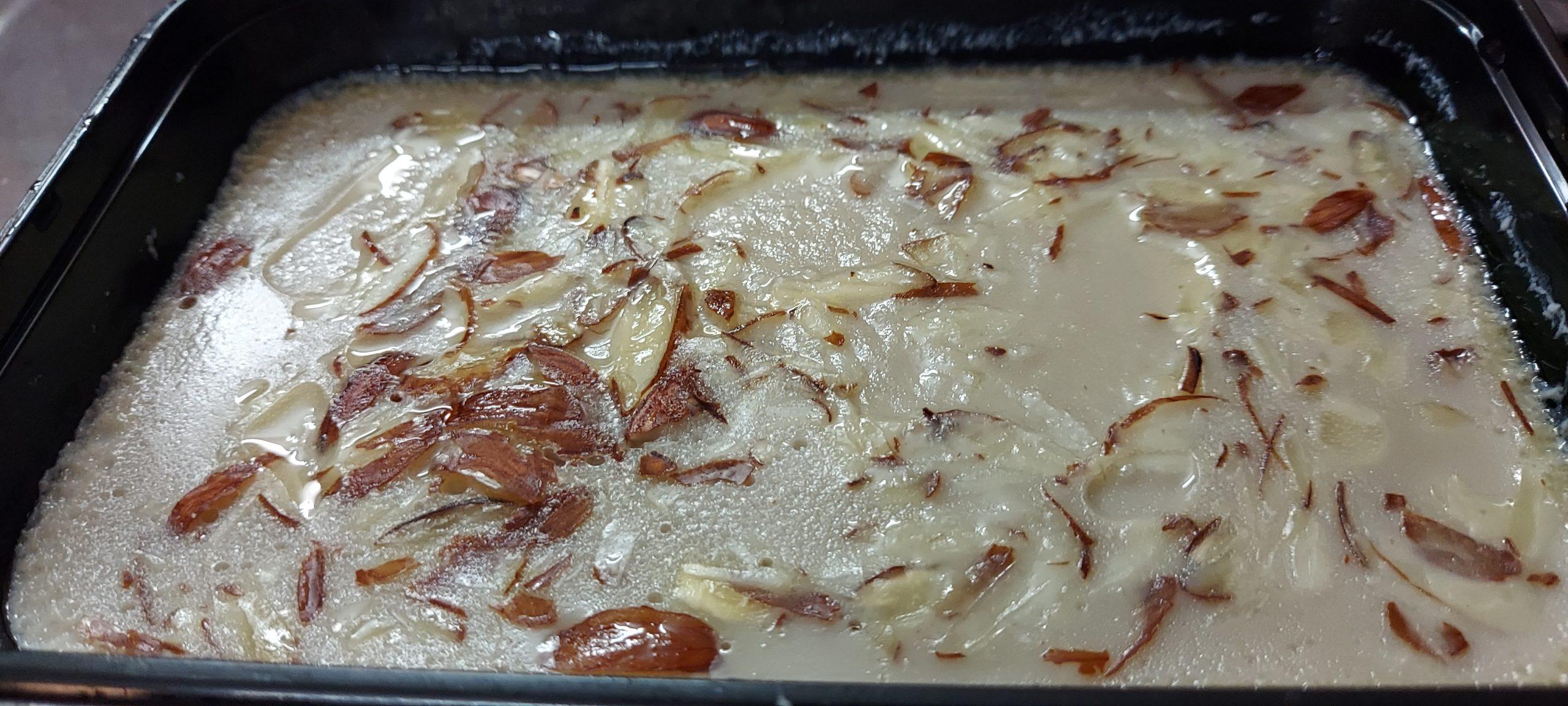 Overall, a fantastic Iftar Meal Kit for an entire family. It is priced at Rs 1,999 for a family of 5, and Rs 999 for 2. Though there are quite a few options for small Iftar packs, this one for an entire family is one of its kind.
They have a rotating menu each day and the Iftar Meal Kit can be pre-ordered before 12PM on the same day by calling +91-8999266662. They have a free home delivery for 10KMs around Velachery.