When a new restaurant opens, obviously there's a sense of eagerness to try. When it opens at a stone's throw from our place, there's no reason not to. 🙂 We actually went twice, on successive days, tried only desserts on the first day and chaat on the second. This experience is a sum up of both the visits.
It is about a week or so since Kailash Parbat opened on the 100 Feet Road in Velachery. It is located just a few blocks away from Sangeetha and Anjappar. The name board is prominent and hard to miss! The interiors are nicely done, bright and elegant.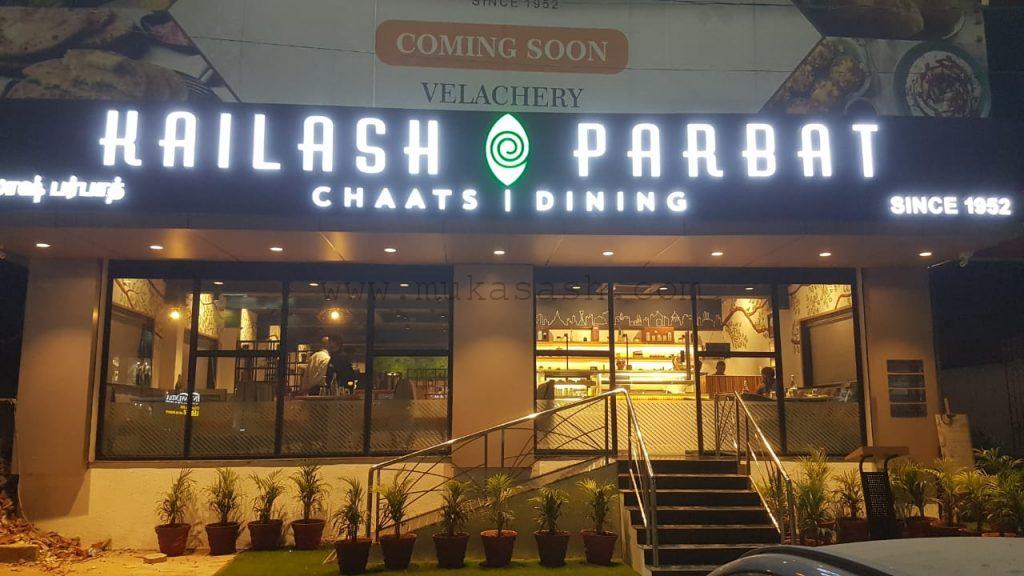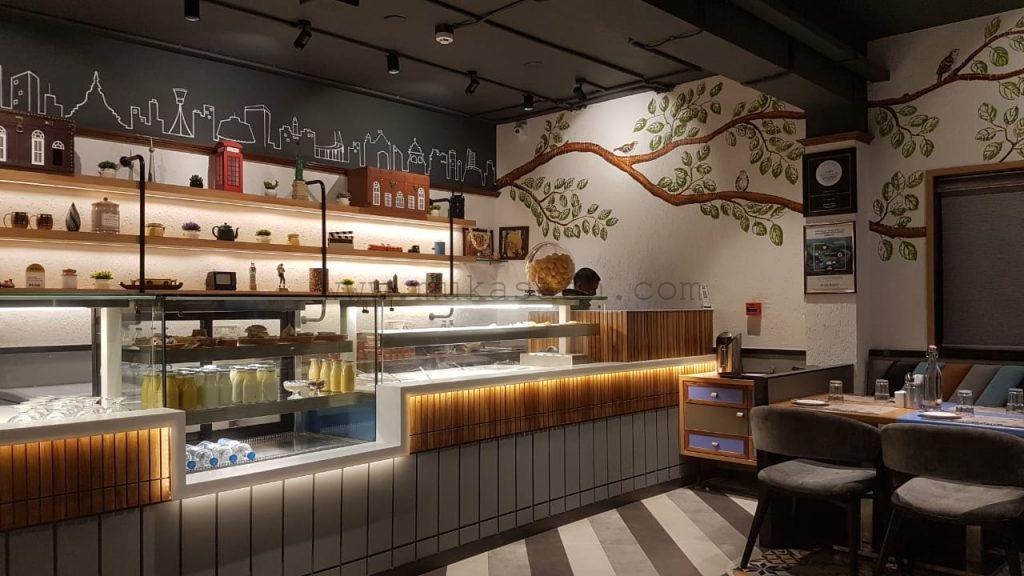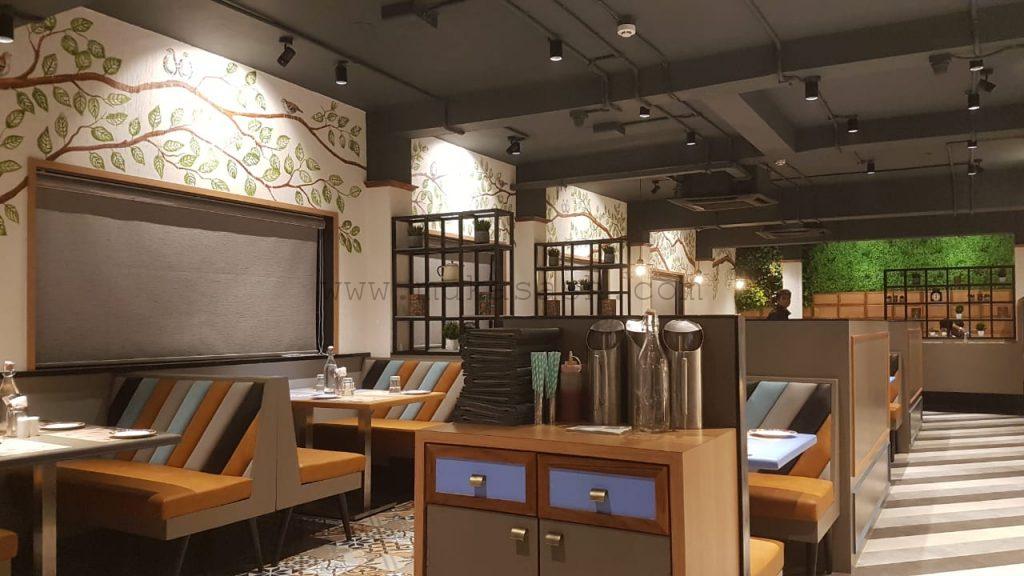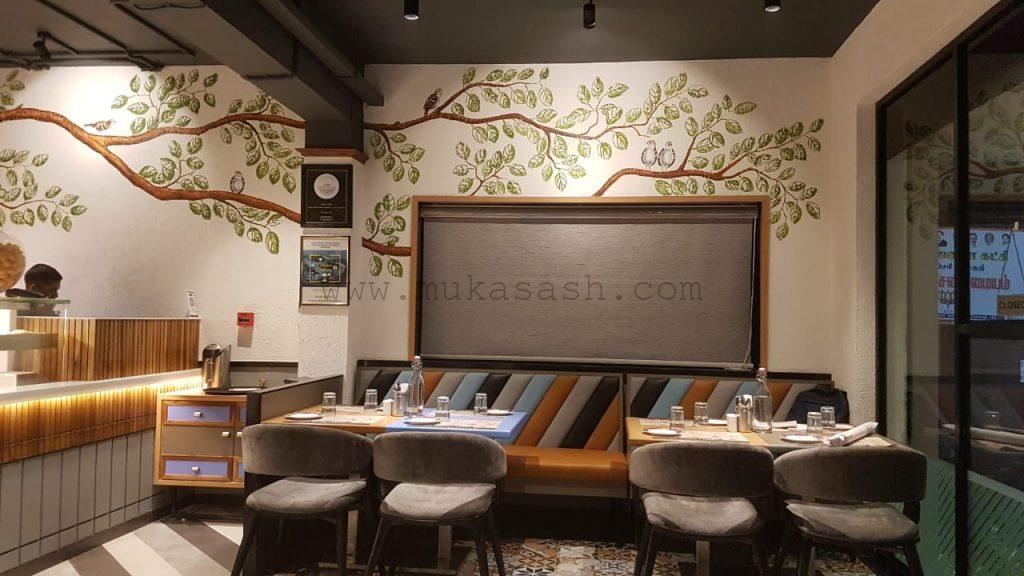 The first visit was totally unplanned. Since we had already finished dinner by then, we decided to check out if they had some desserts. Sure, they did!
We ordered Jamun e Jannat, which was basically Gulab Jamuns served on a base of rabdi and garnished with dry fruits. Gulab Jamuns were hot and tasted yummy !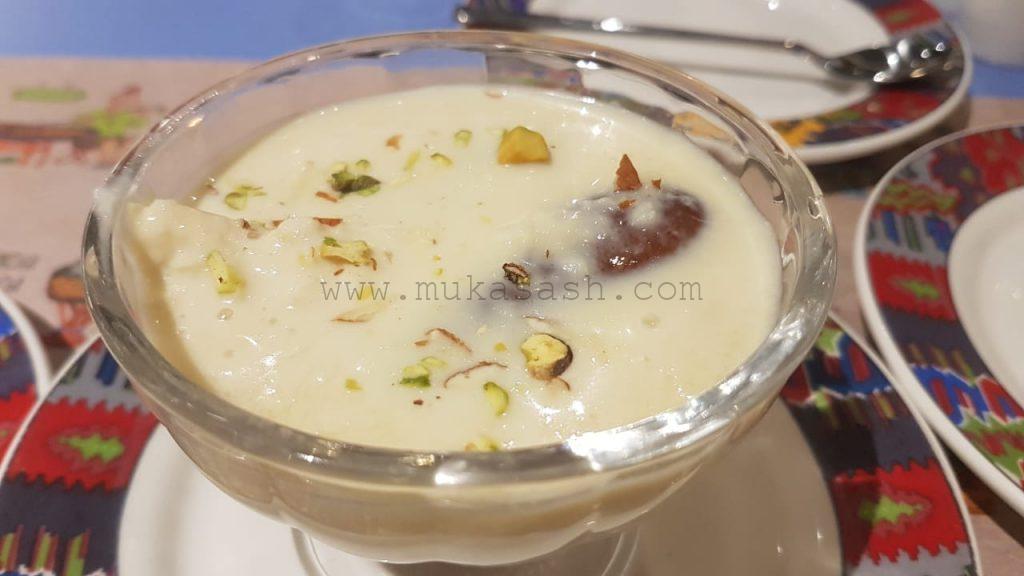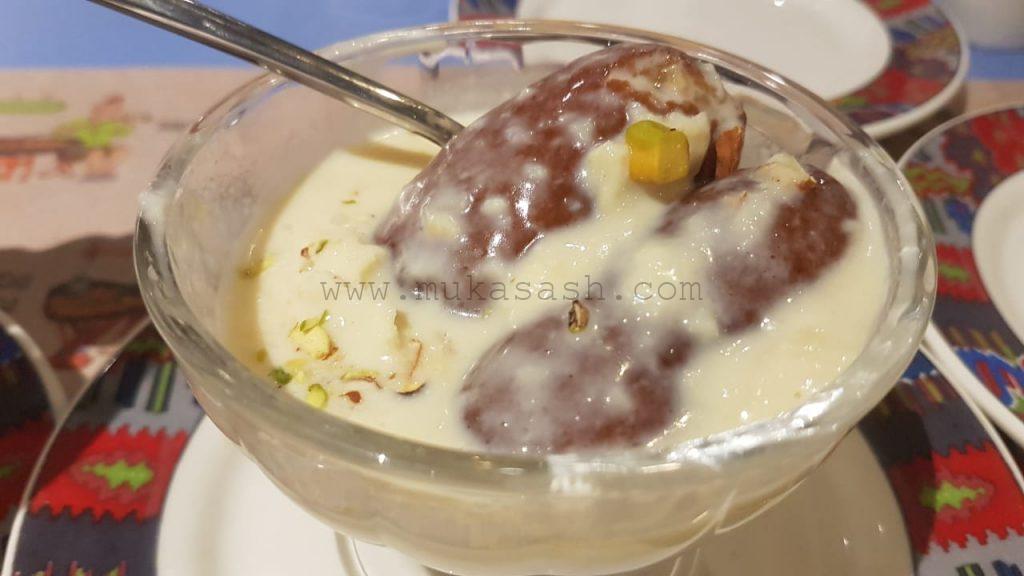 Malai Kulfi tasted wonderful, but it came with a scoop of pista ice cream and rabdi, which I felt overshadowed the taste of kulfi itself.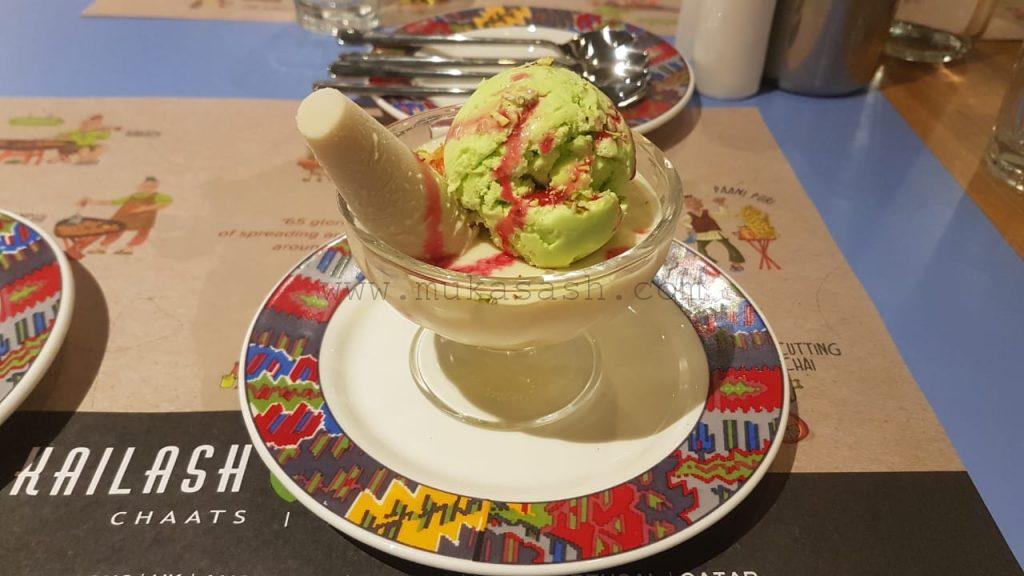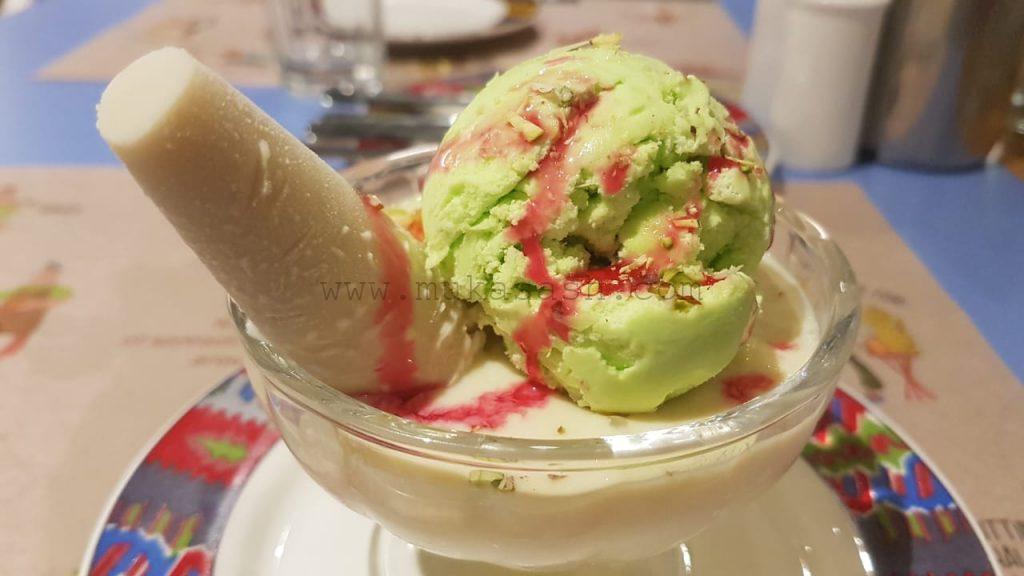 Hot Brownie with Vanilla Ice cream was actually a sizzling brownie with ice cream. Tasted good. Couldn't click a better pic.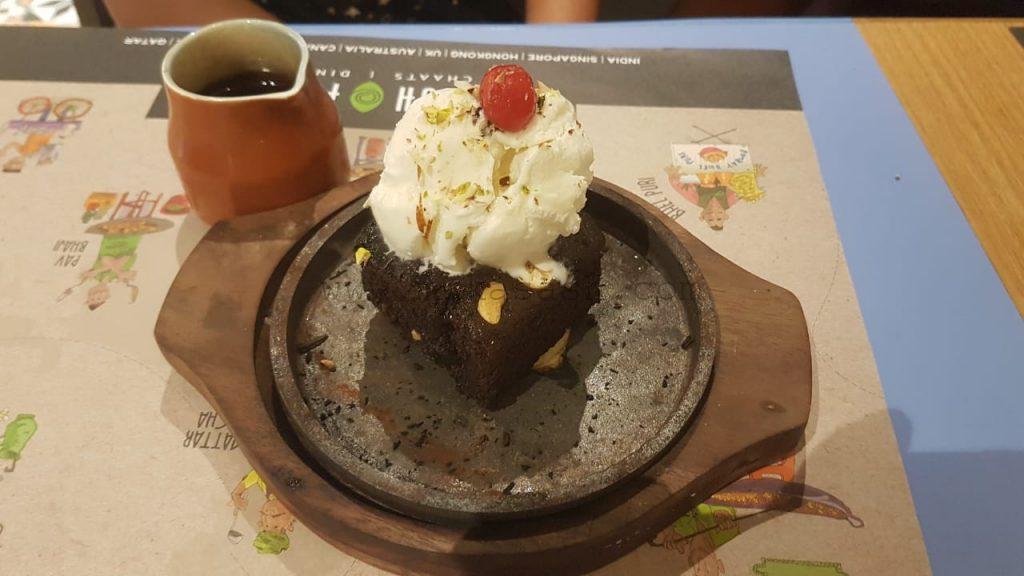 Royal Falooda was a dampener! Tasted very average, in fact, my son didn't have more than half of it. First few mouths tasted of plain milk, and I stopped with that.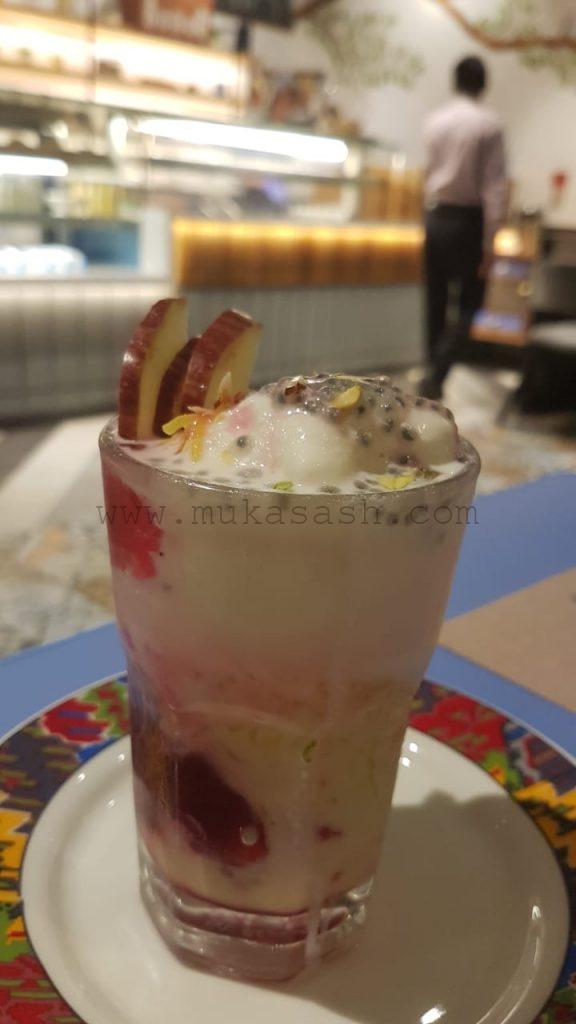 We tried both the variants of lassi – Mango Lassi with fennel and a Sweet Lassi. I liked the latter better, as the Mango lassi hardly had any flavor of mango and the fennel seeds were quite dominating the taste.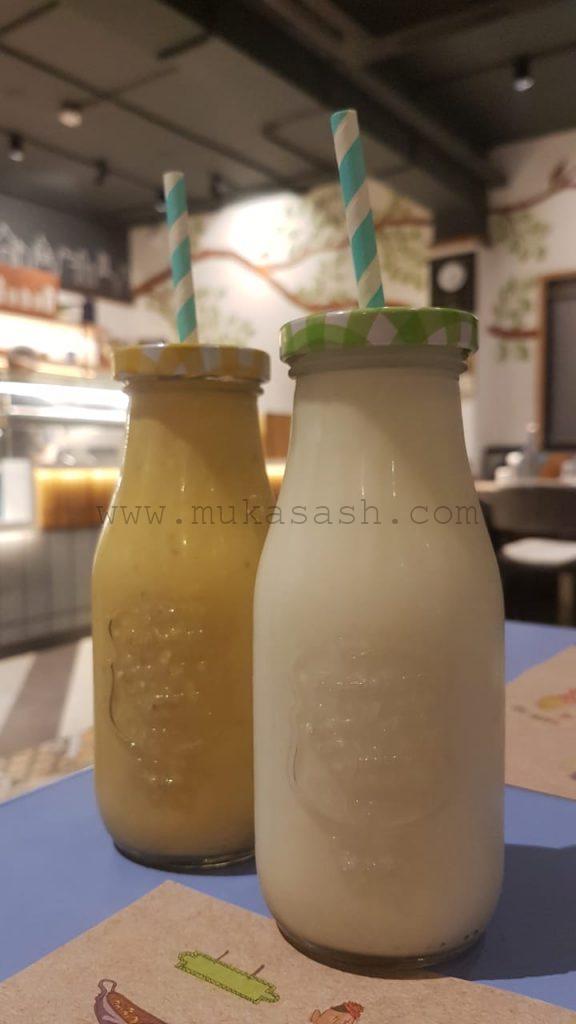 Except for Royal Falooda and mango lassi, rest of them were very good. The prices were quite steep, and few of the dishes were priced upwards of 250 bucks. We paid a total of 1275 bucks in all. The bill included a service charge of 10%.
Next day, we visited again to try some chaat, something that they're really famous for!
This time, I noticed a board outside which clearly stated that Service Charge is Optional. So in case you'd like Service Charge to be removed from the bill, you're free to ask them to do so.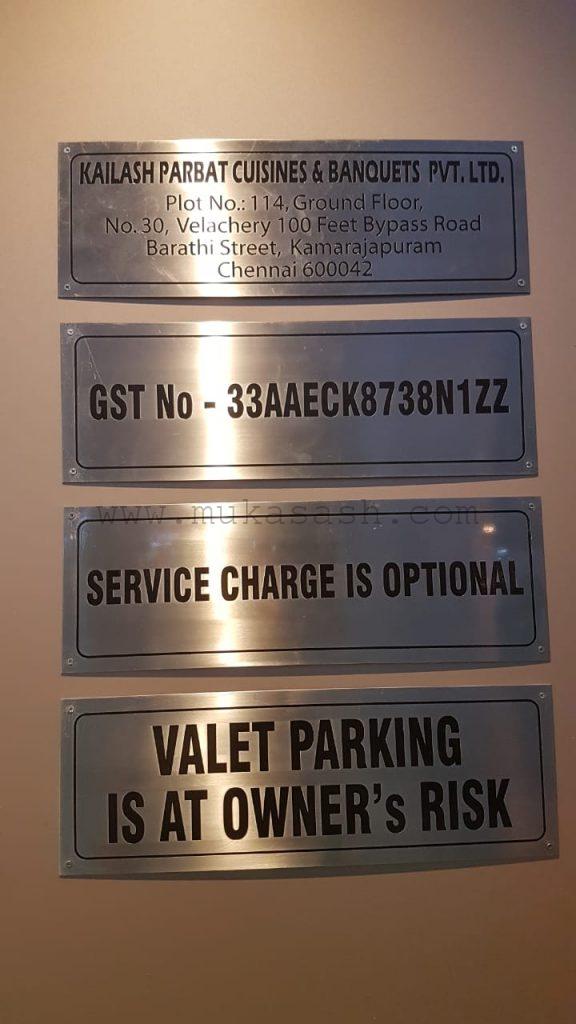 As soon as we sat down, we were served one complimentary bottle of chaach (spiced buttermilk). Tasted good, but a bit too much of jeera in it, to my liking.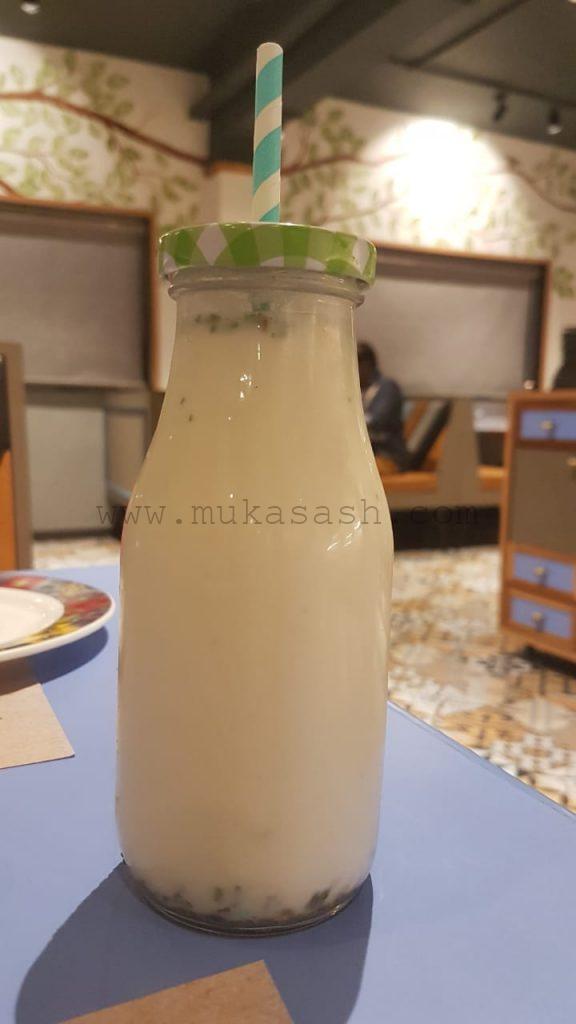 We ordered a plate of pani poori, it was nicely presented and tasted good too. We repeated one more of this.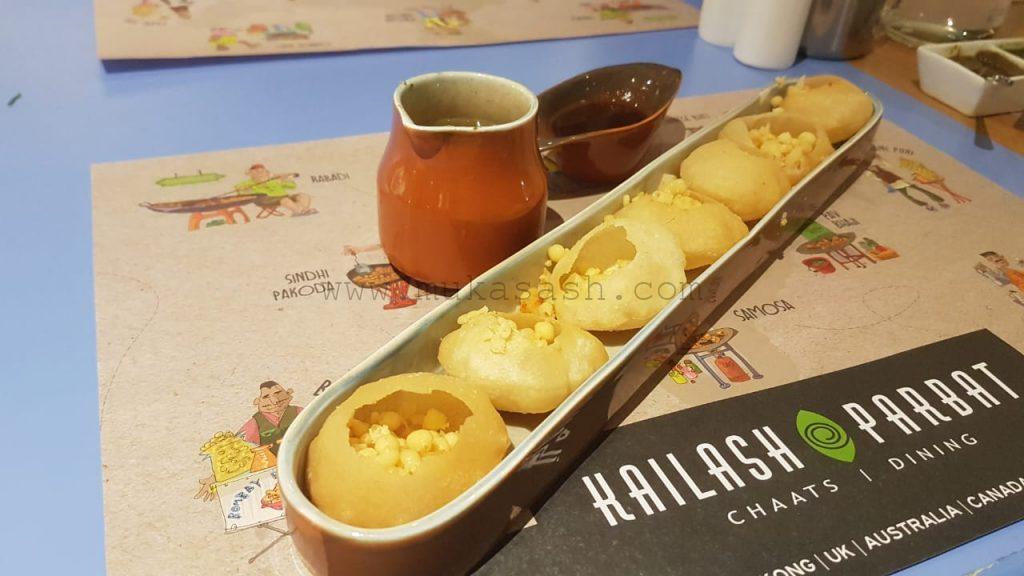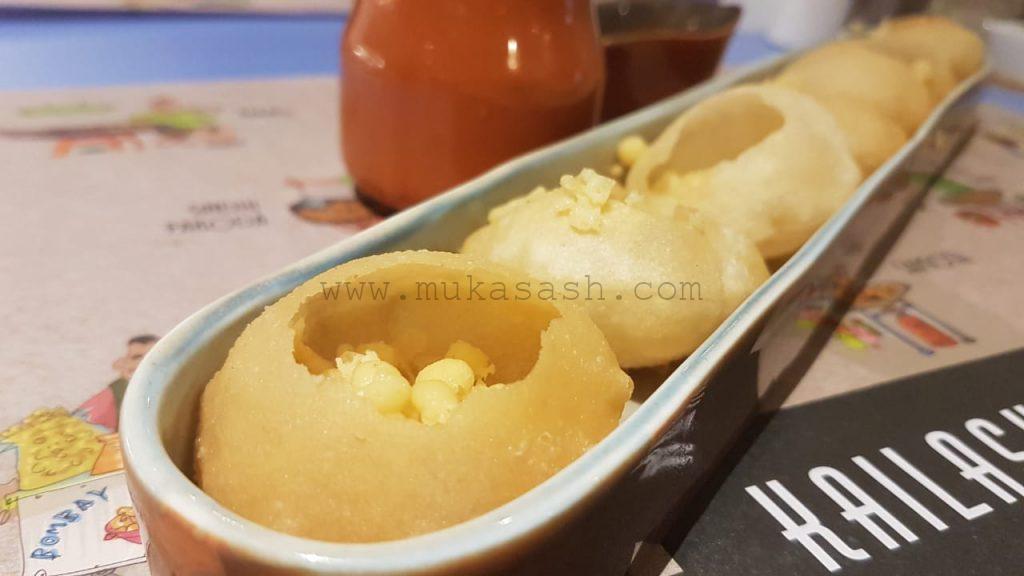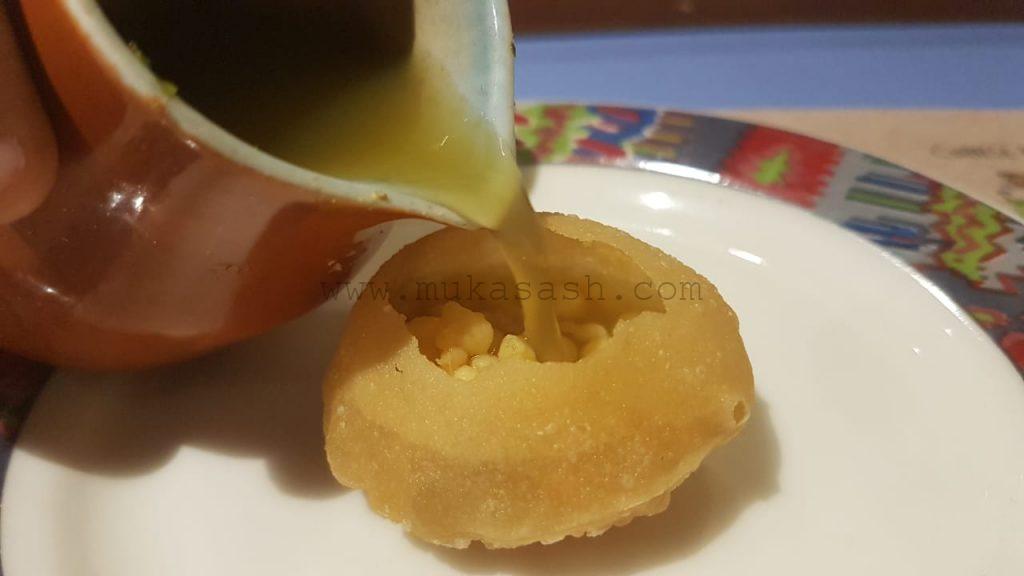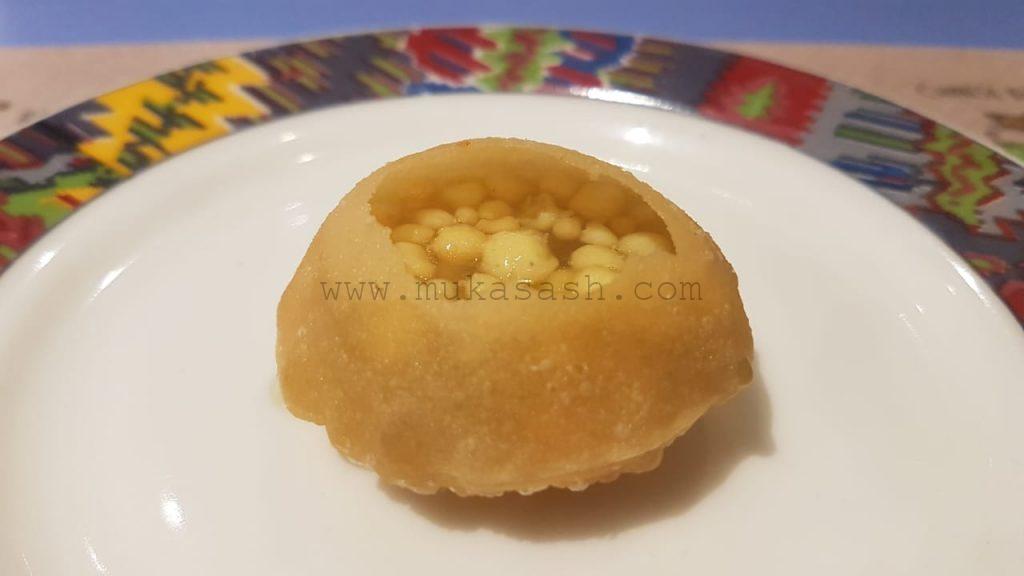 KP Chaat platter had small portions of sev puri, corn basket, dahi vada nad bhelpuri. Tasted excellent.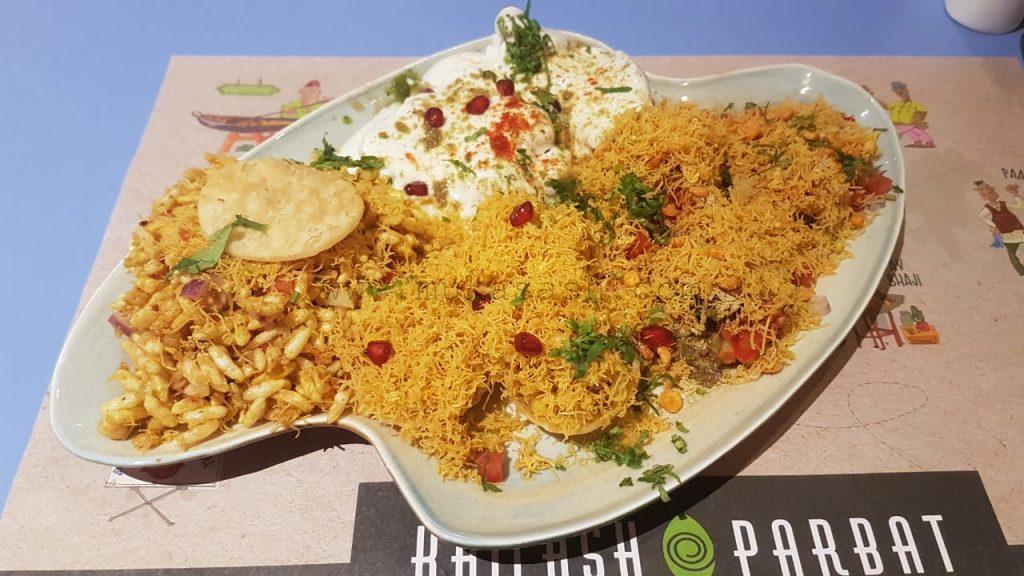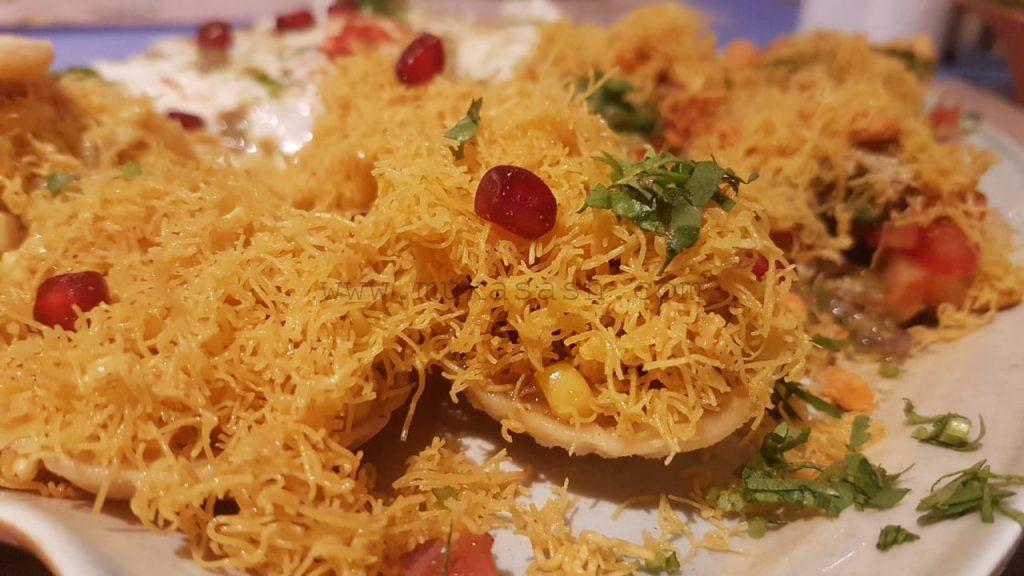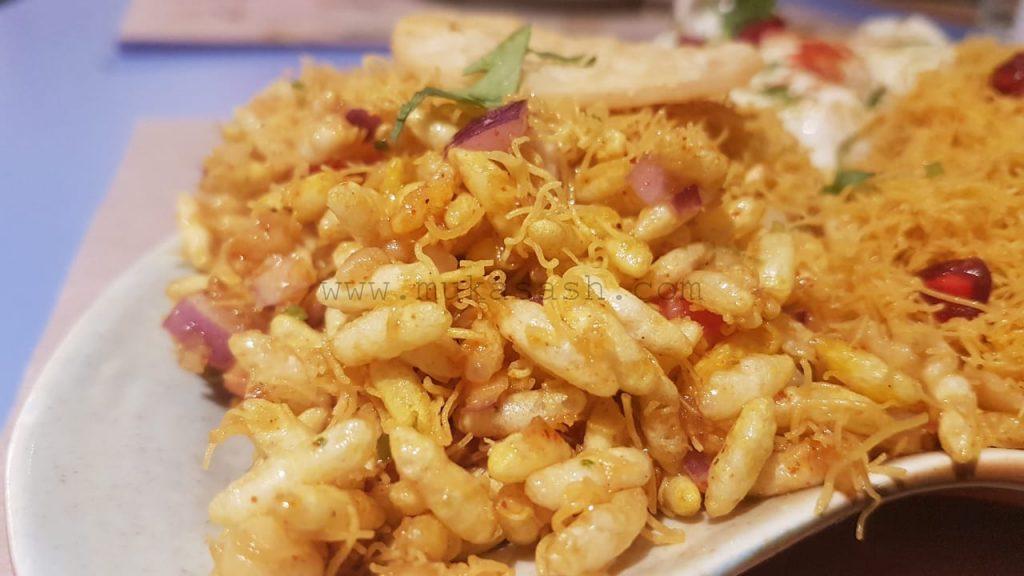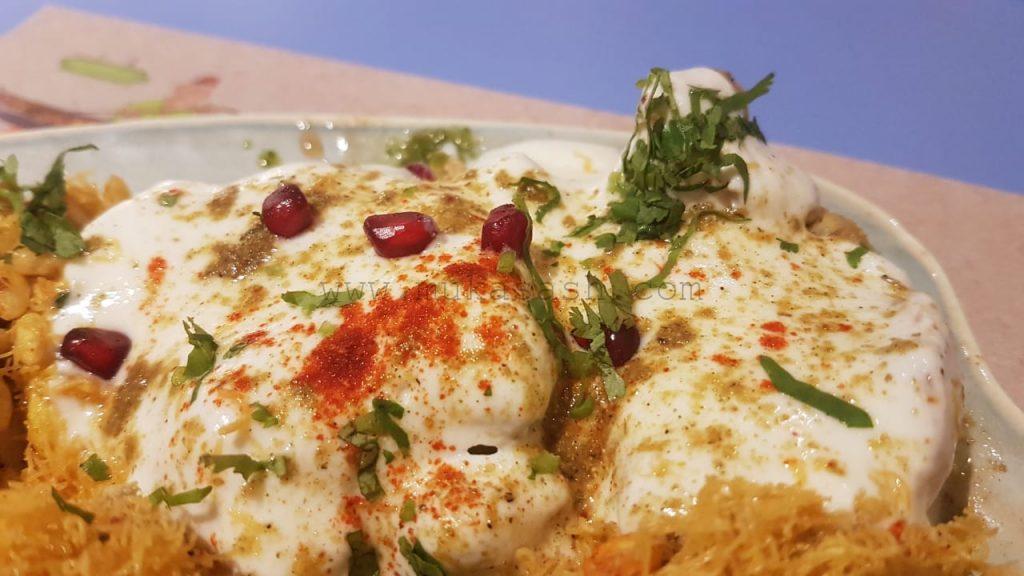 The corn basket in it was so wonderful that we ordered one separately!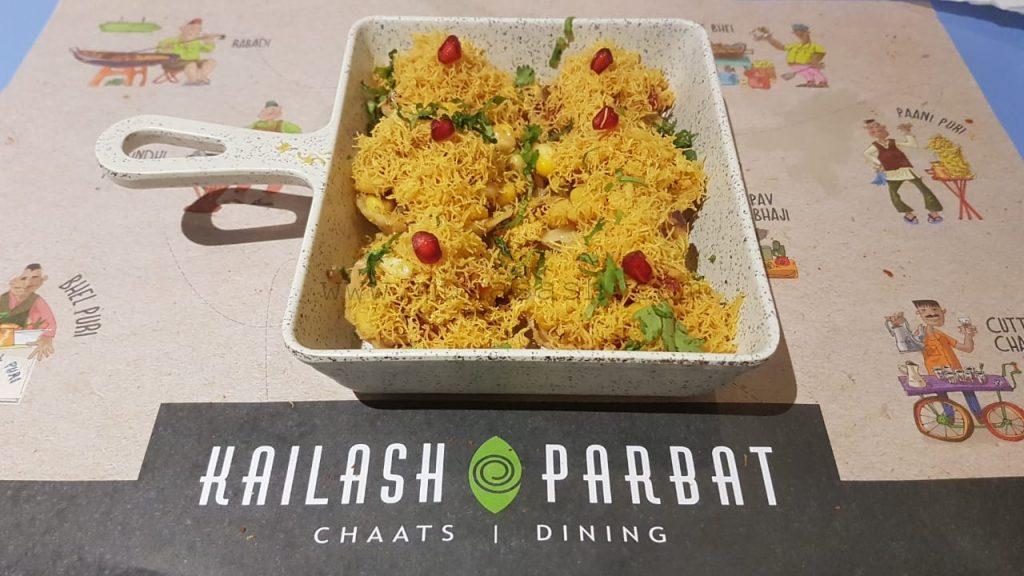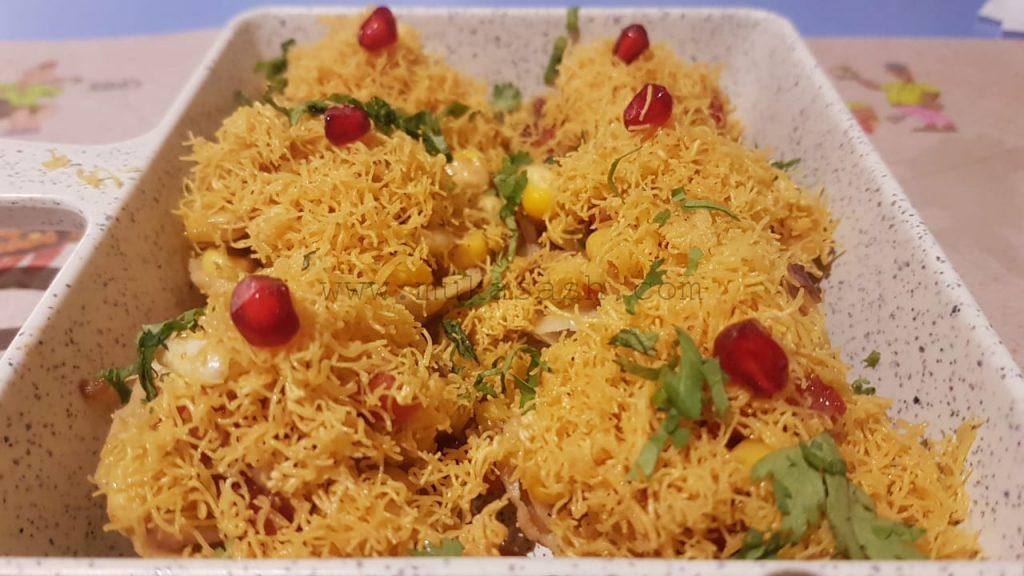 Bombay Vada Pav was super tasty, the pav was soft and vada was yummy! the dry garlic chutney powder was tasty and so was the shallow-fried green chilly.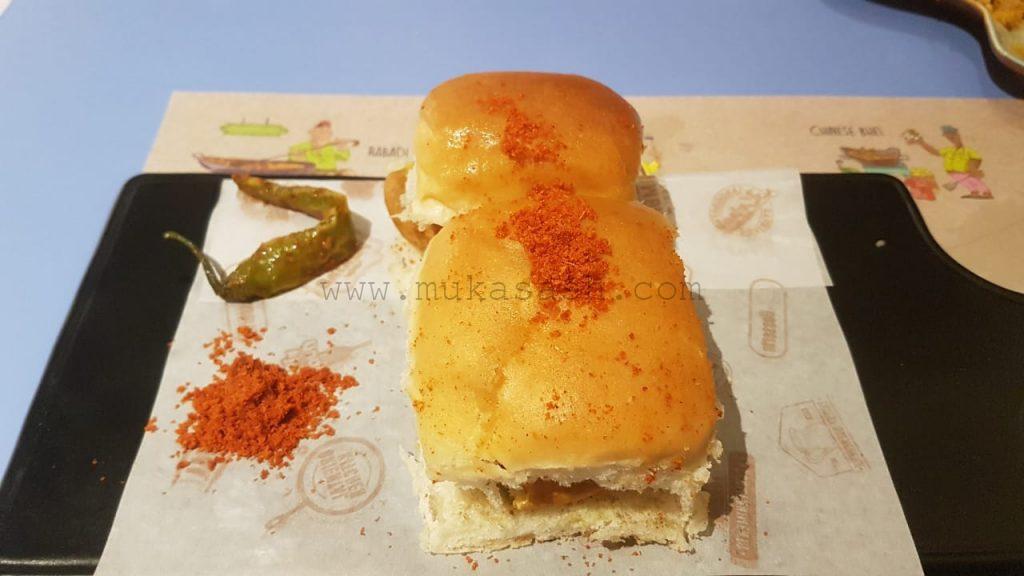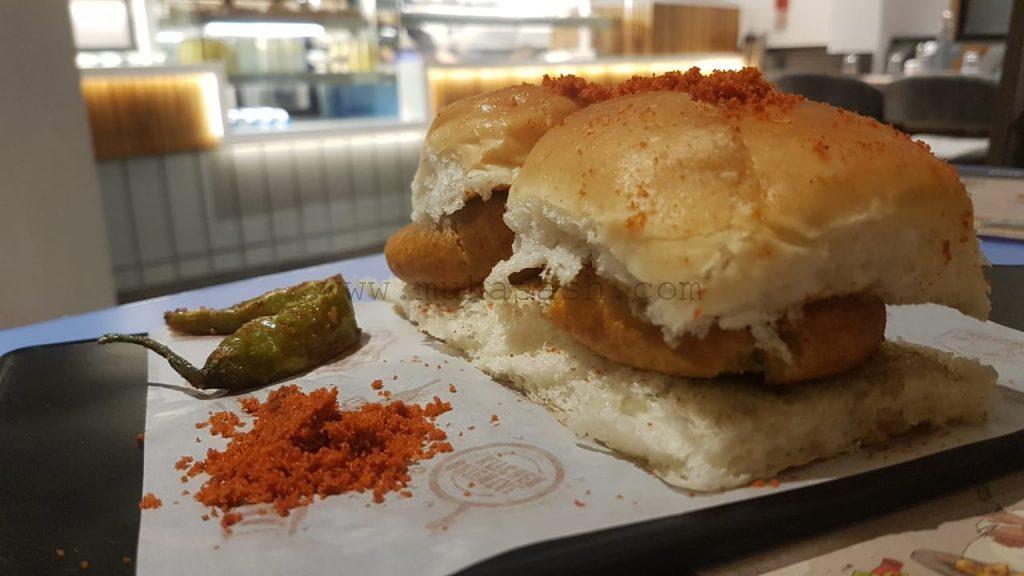 Borivali Dabeli was okay, I felt it was a bit too sweet to my liking. I'll prefer vada pav to this anytime!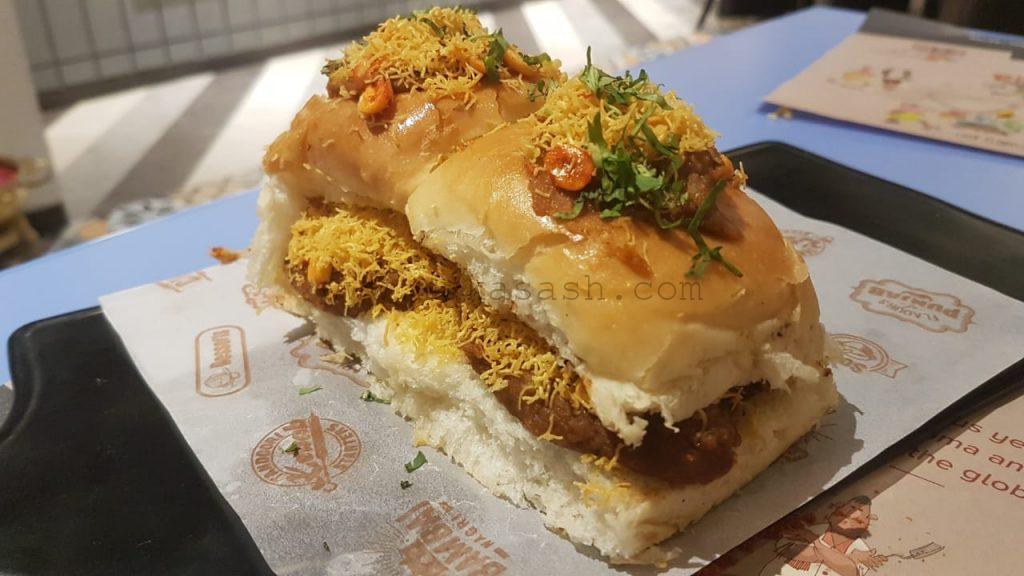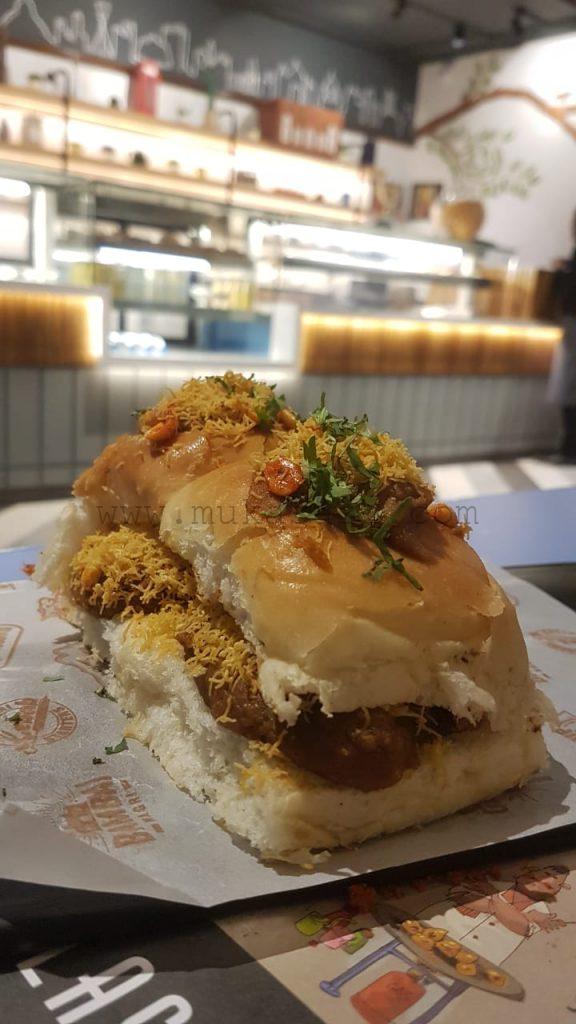 Finally, wanted to end with a Nimbu Paani and 2 Mumbai Cutting Chaai. Nimbu Paani with sweet and salt was good, cutting chaai didn't come in the usual tea glass, so missed that feel. Otherwise, tasted good.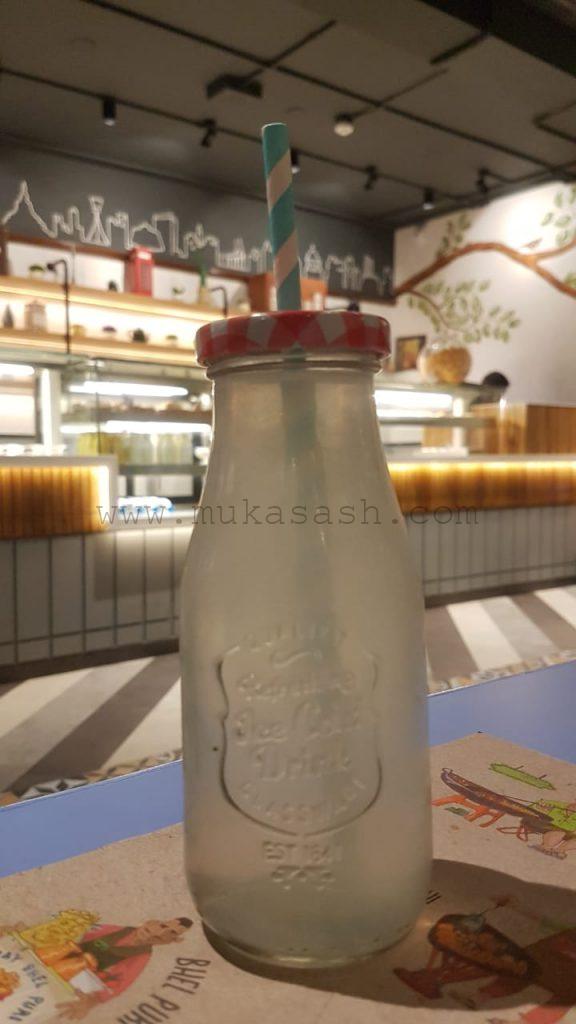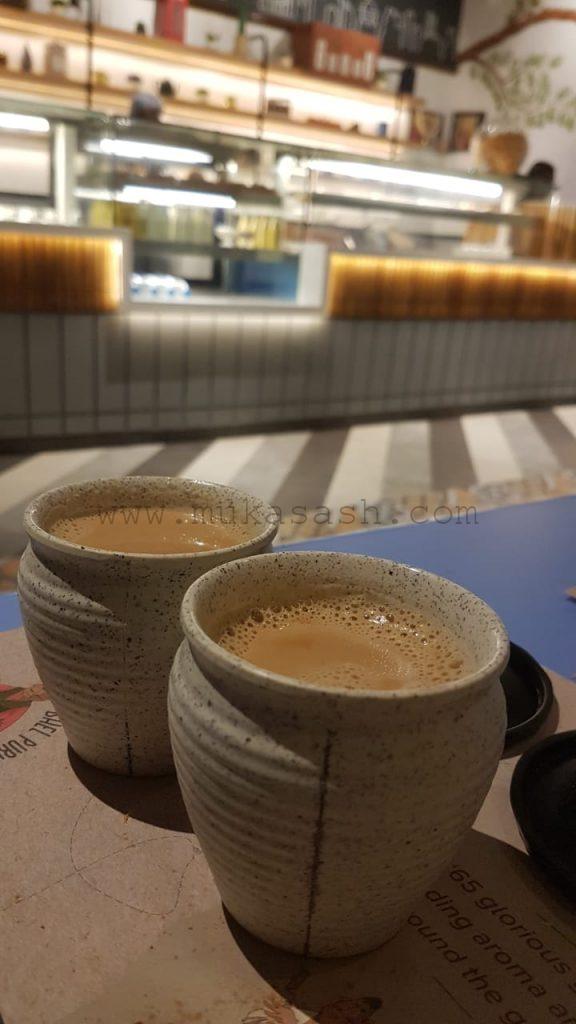 Chaat was tatsy without a doubt, relatively priced cheaper as compared to the desserts. We paid 1168 in all. I'd say this is one of the nice options in Velachery, and a very welcome addition to the Velachery food scene!