When a new restaurant opens up in the vicinity, it is only natural to try it at the first possible opportunity. 'Weekend' was a good enough reason to dine out with family 🙂 We went for an early dinner around 7PM.
This restaurant is located on the 100 Feet Road, between Rasavid and Haven Sampoorna, and is hard to miss. We entered into a brightly-lit quirky cafe, which looked like a cool fun place to hangout, and not just a 'regular' restaurant. Old Bollywood posters on the walls did well to take us quite up north.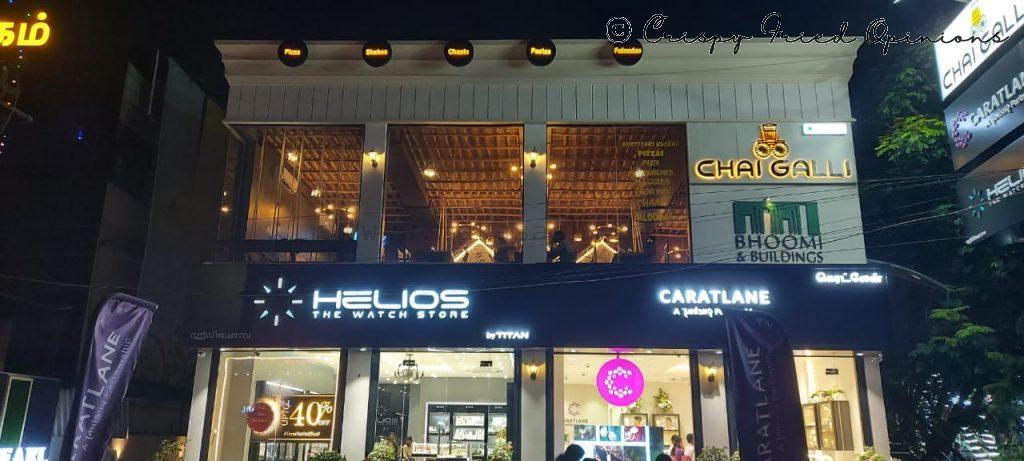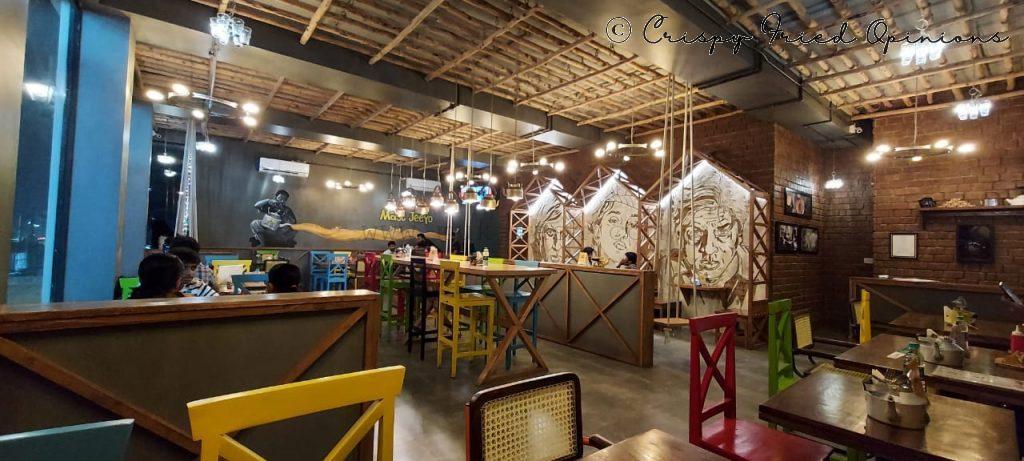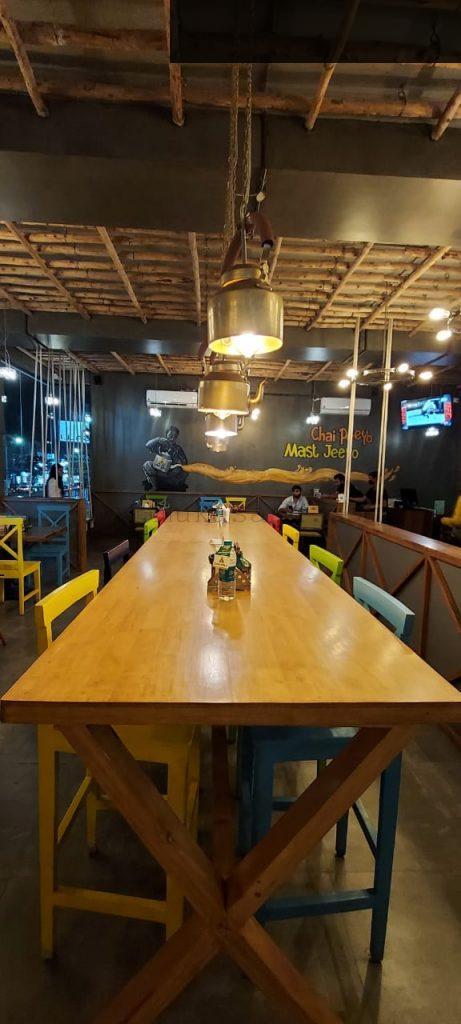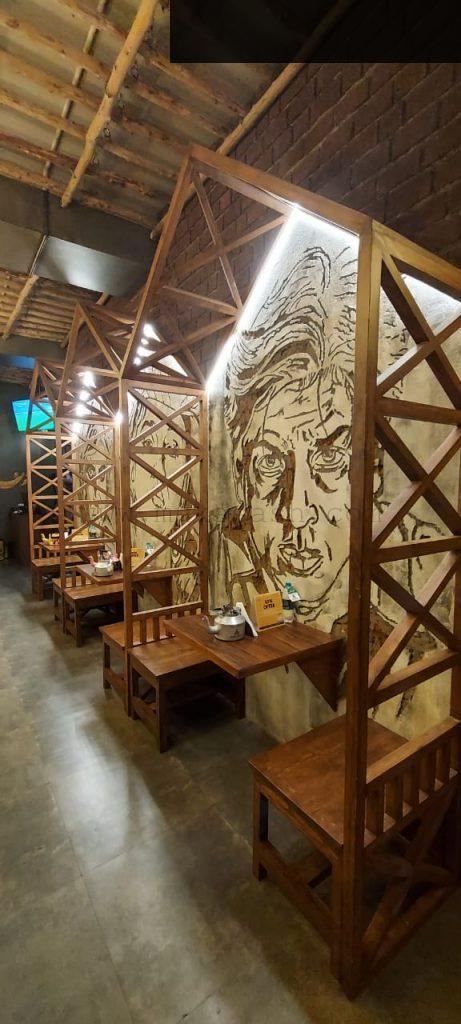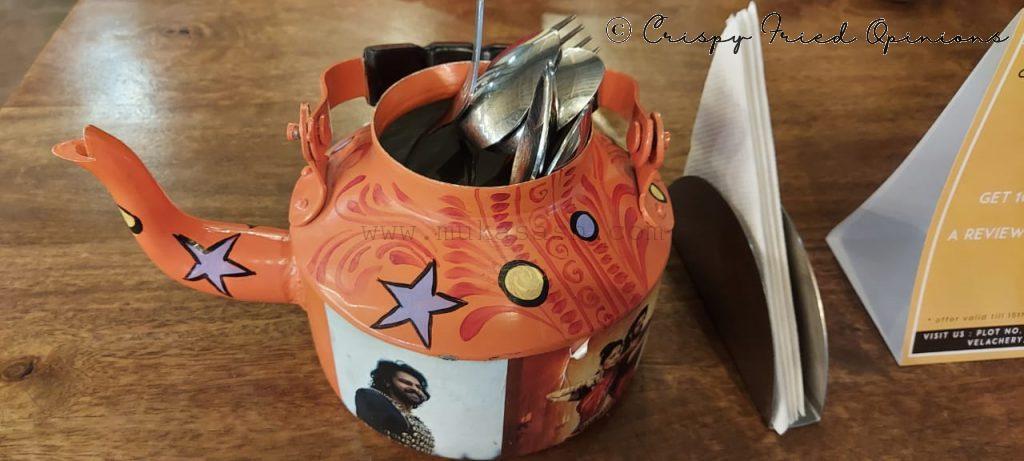 The menu had lovely pictures and in fact we ordered quite a few of them just for its looks 🙂
The first to come was Pasta in White sauce! It was finger licking good.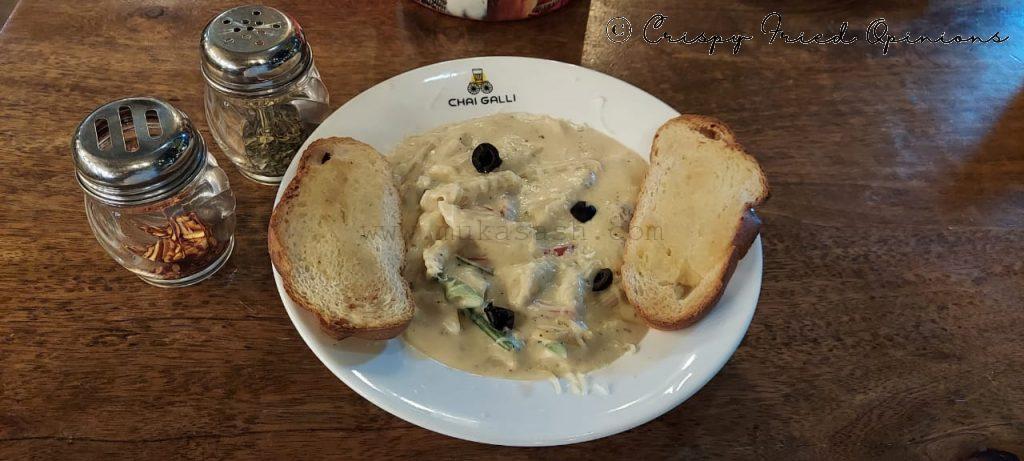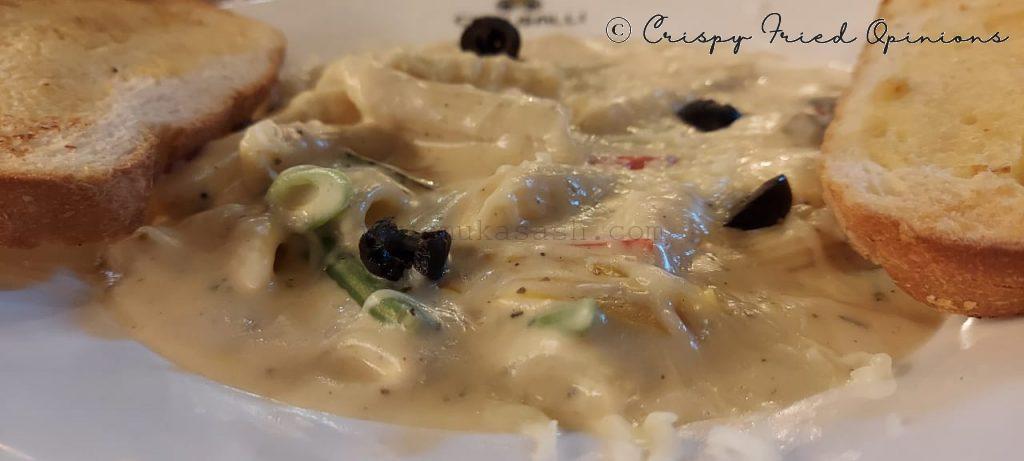 Corn shots, a yummy snack, that disappeared in no time. The grated cheese added to the beauty of the dish. Reminded me of corn canapes, though this was corn puchkas 🙂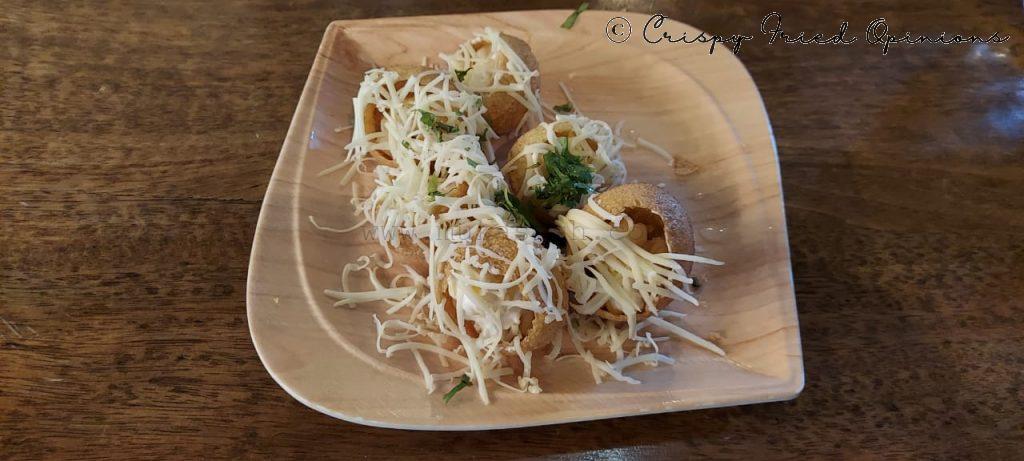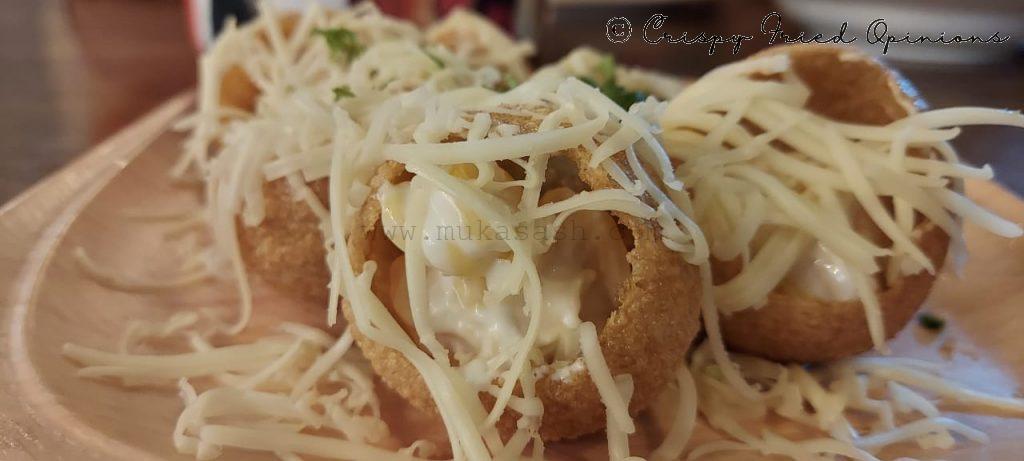 Vada Pav. Soft bun, hot and tasty vada, chutney and fried chilli, everything was spot on!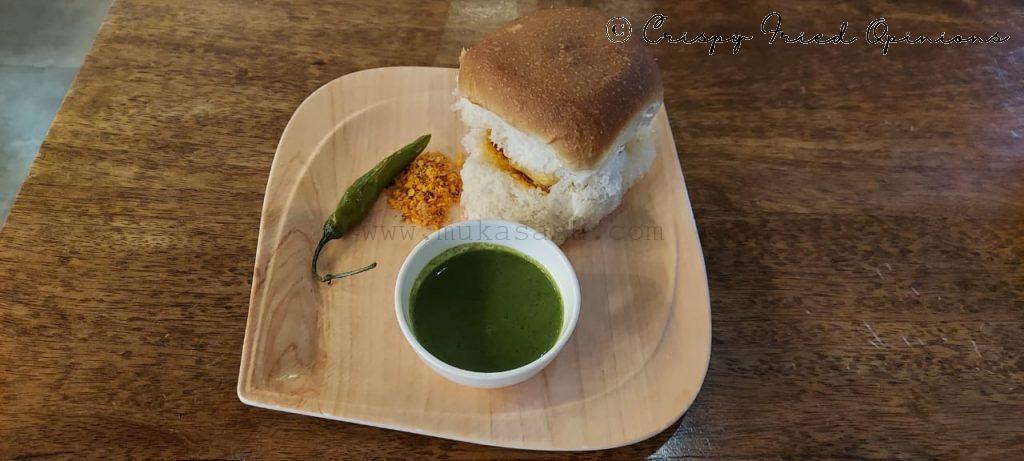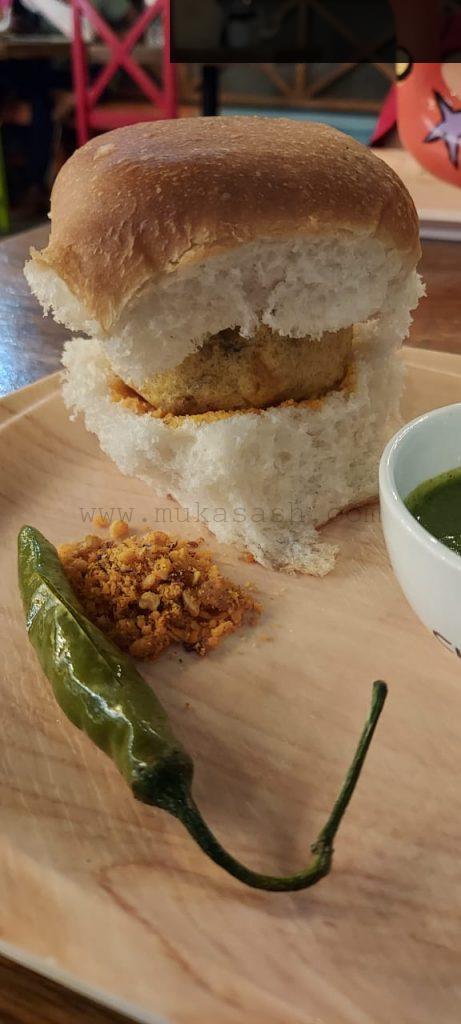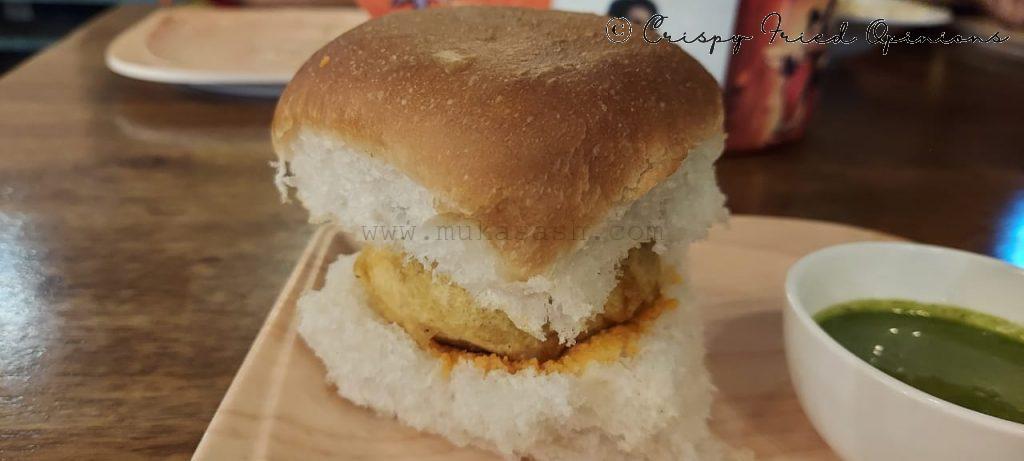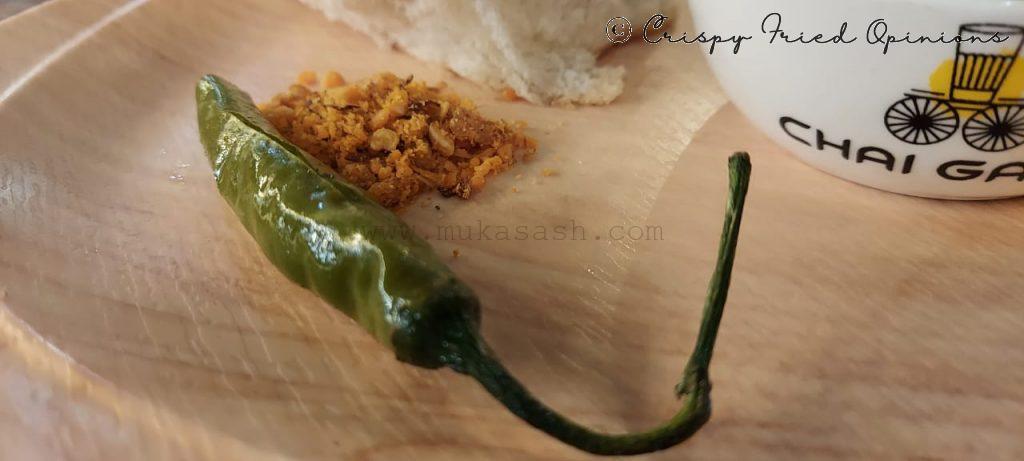 Angrezi Maggi with grated cheese on the top (as a special request) was good too. After all, Maggi can't go wrong isn't it ? 🙂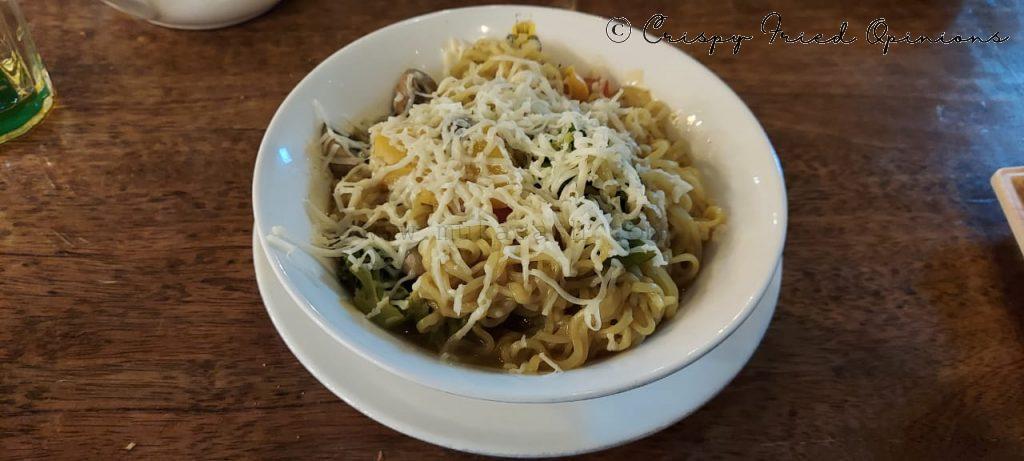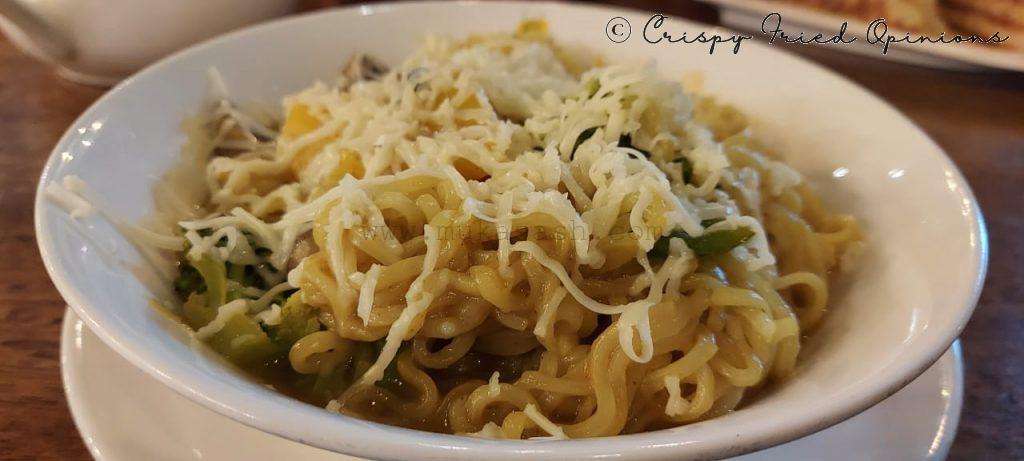 Chai Galli Special Sandwich was very tasty. There was something very nice about it, right balance of flavors, and the slice of paneer made it even better.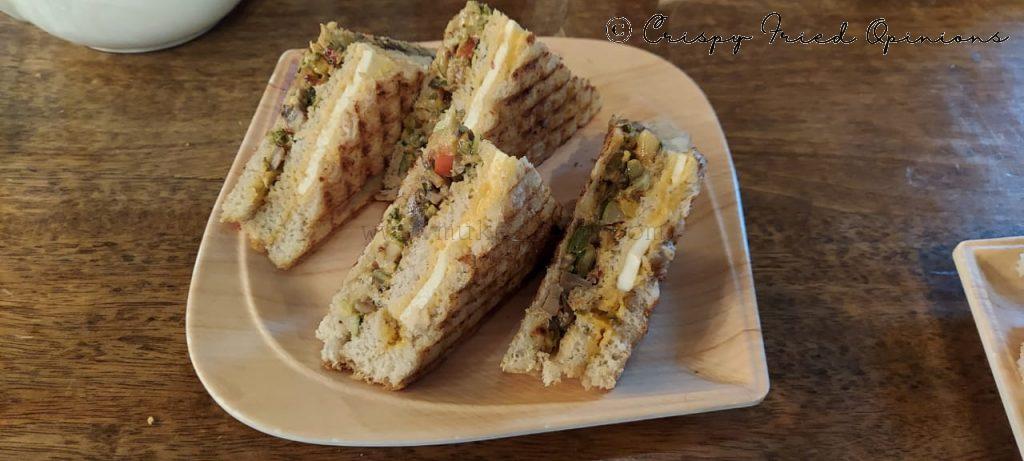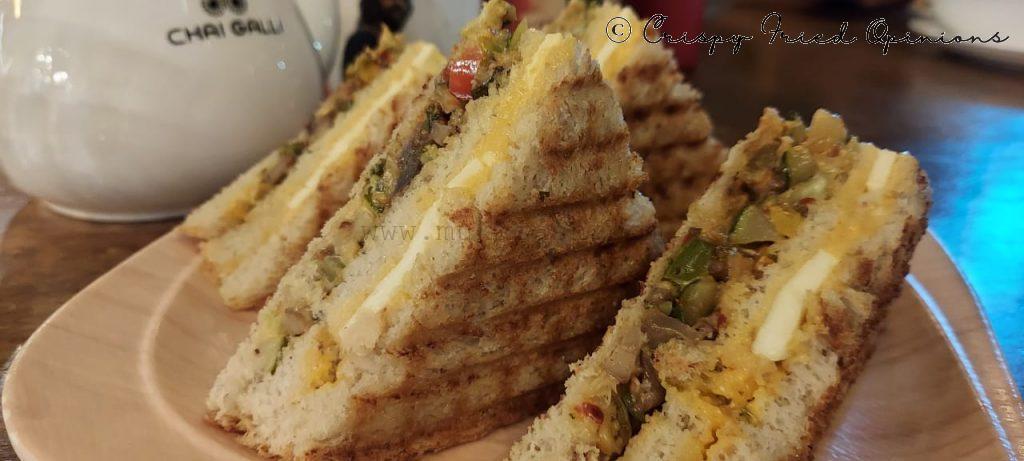 There was an elaborate section of teas in the menu, opted for a Rajasthani Chai with Saffron and Cardamom. It was served as a pot for 2 or 4. We opted for the former, tasted good.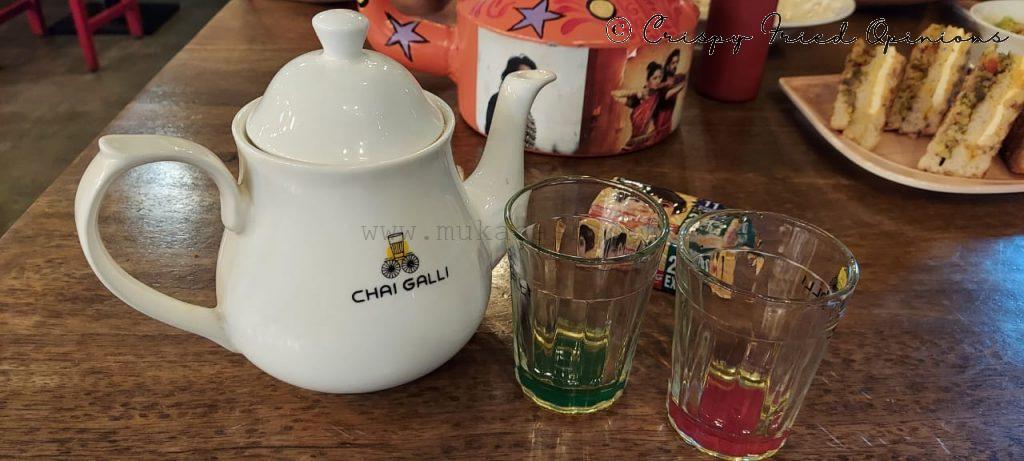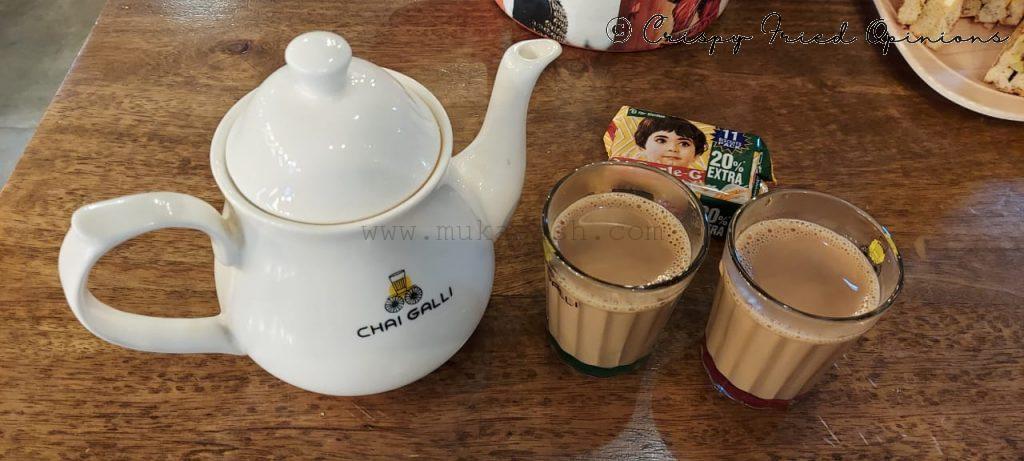 Pizza was perhaps the only dish which could have been better. Not because it didn't taste good, but the crust felt very chewy. It definitely tasted good, just took a bit more time to chew than it should have 🙂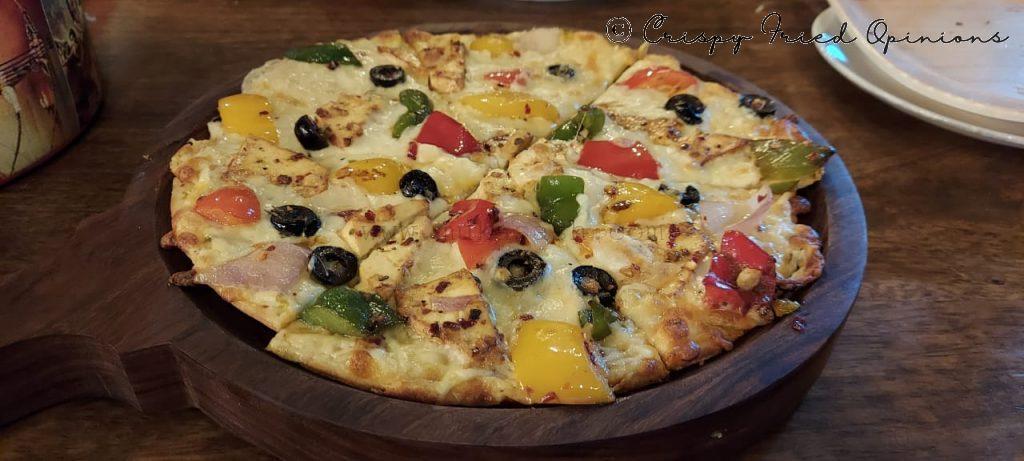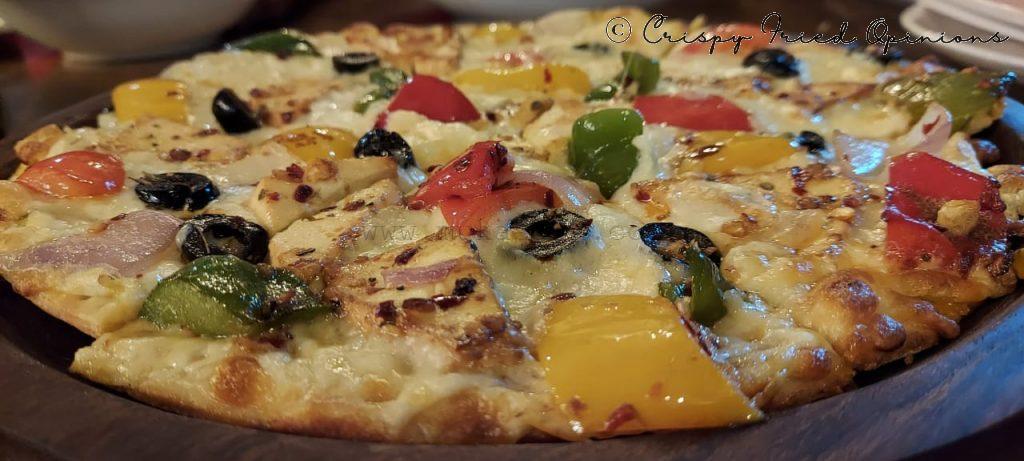 With that, all the items we ordered in the first round were served, and after a quick check if we wanted anything more, we ordered a Chai Galli Special Panini and a Lemon Mint Iced Tea. Iced tea was refreshing and the Panini was wonderful. Though it looked a tad dry, it wasnt.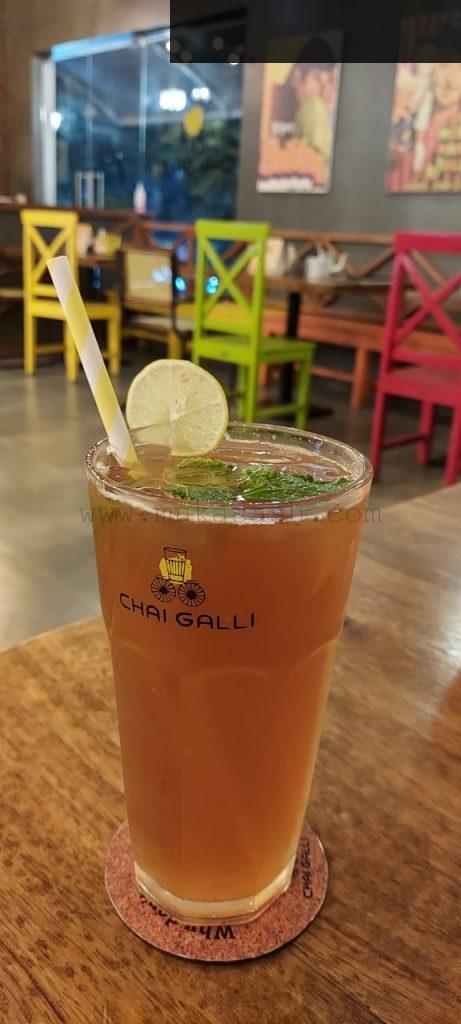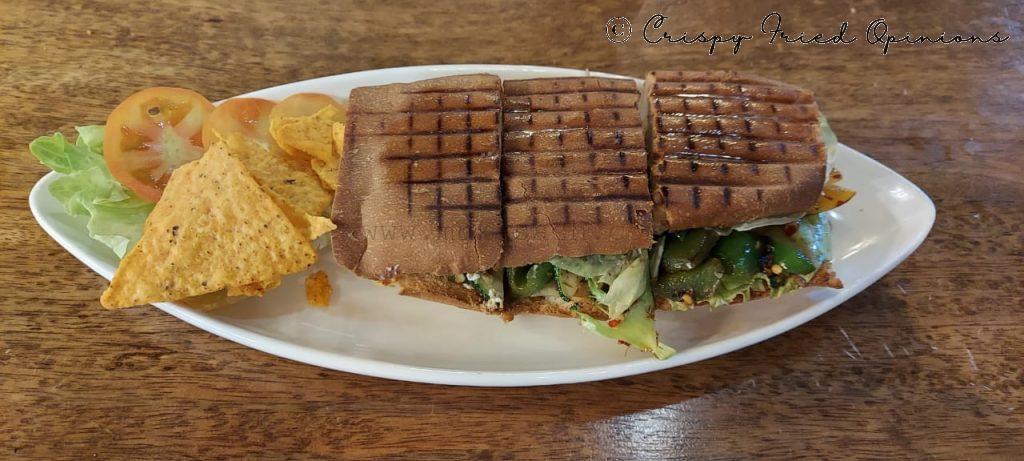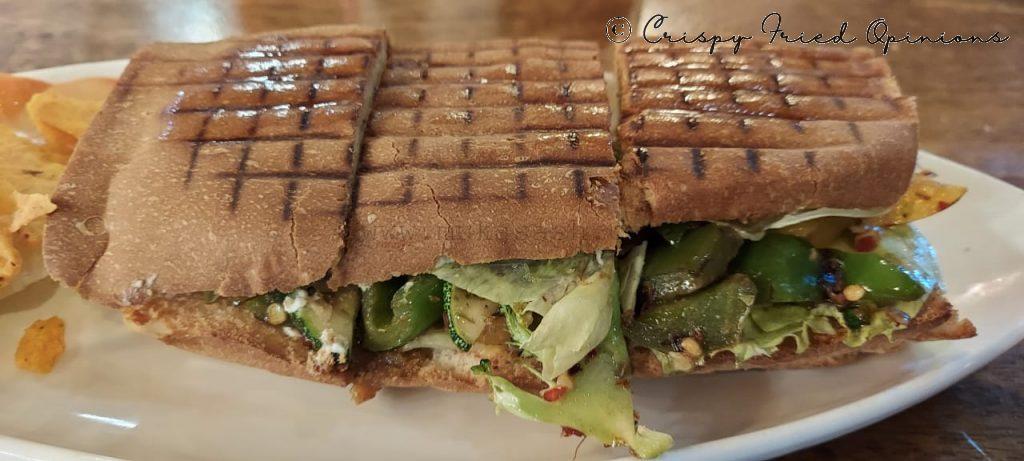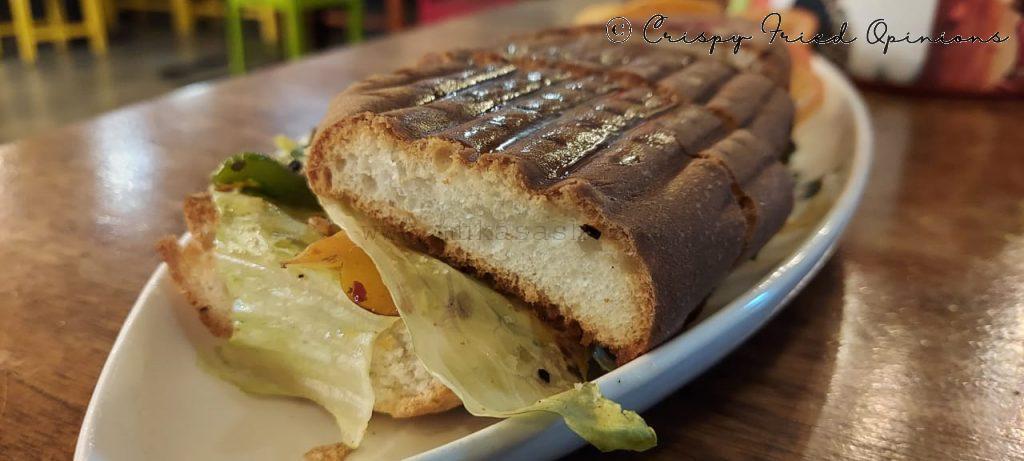 All the dishes we ate were superb, the service was courteous and I was surprised at the speed at which they served all of it. In fact, though a few tables were occupied at that time, the dishes made their way to the table pretty soon.
We paid a little more than 1.6K in all, absolutely worth it in my opinion.
It is a very nice addition to the Velachery food scene and will give its vegetarian counterparts like Kailash Parbat and Sree Gupta bhavan a run for their money when it comes to light food. When it comes to more elaborate dining, the other places will score better!
I'll gladly recommend this place and will come back at the next possible opportunity!