Dosai or Dosa, however you wish to call it, (but not with a 'D' please) has to be one of the top breakfast dishes when in Chennai! I'm not even going into how many variants are possible, let's focus on the important ones. Pongal Vadai is my favorite though! 🙂
Each one may have their favorite Dosa place, I'll tell you mine. In no specific order or ranking, I have mentioned 10 places in Chennai which I think you shouldn't miss!
Eating Circles, Alwarpet
Right from the first time I've been here, I am just in love with their Crispy Benne Dosa. Their thickness has somehow come down a bit in recent times, but nevertheless, I'd consider it one of the best in Chennai, with a classic touch of Bengaluru!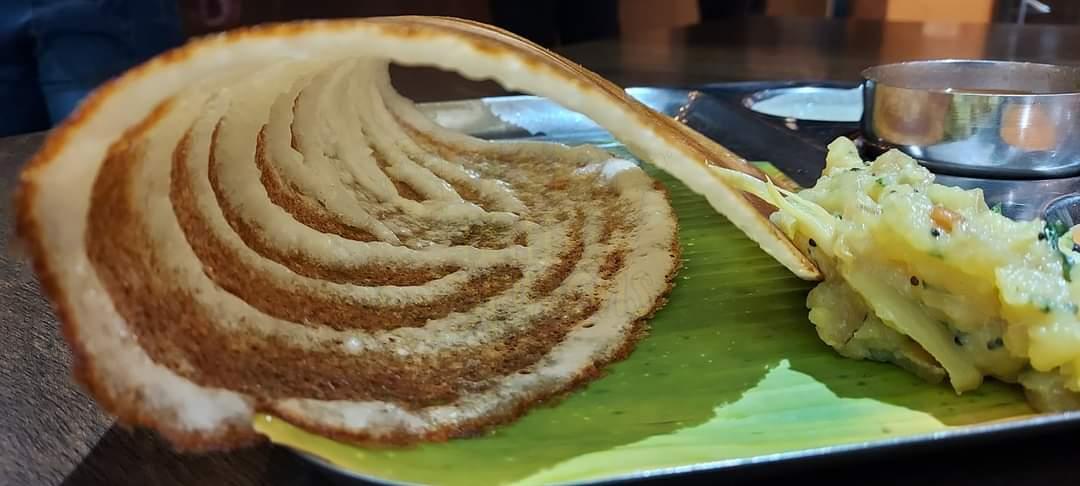 Prems Graama Bhojanam, Adayar
Another place which serves one of the best crispy thick Bengaluru-type Dosa is Prems Graama Bhojanam. The crackle when you fold the thick Dosa is something you'll fall in love with. They serve Dosa only for dinner. How I wish they bring the breakfast combo back on the menu!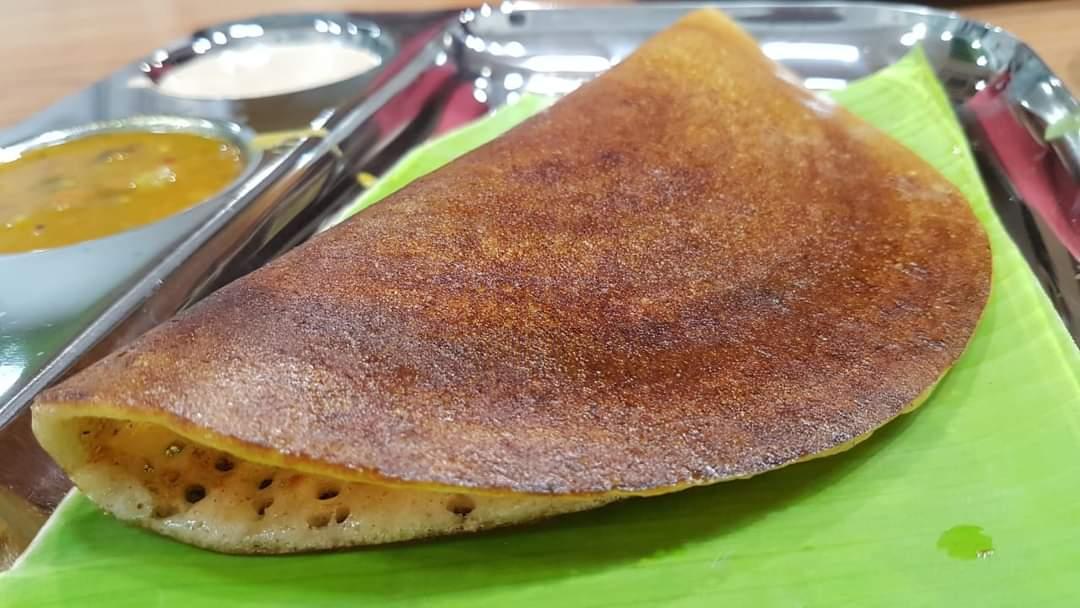 Geetham, Velachery
One of the places that I have been visiting for many years now, even when they were Sangeetha earlier. Their Ghee Roast is a clear winner. Not only that, the cone-shaped dosa is literally a showstopper! You cannot stop people looking at it in awe! 🙂 'Konjam Murugalaa' is my personal preference that I ask for, a crispy masterpiece.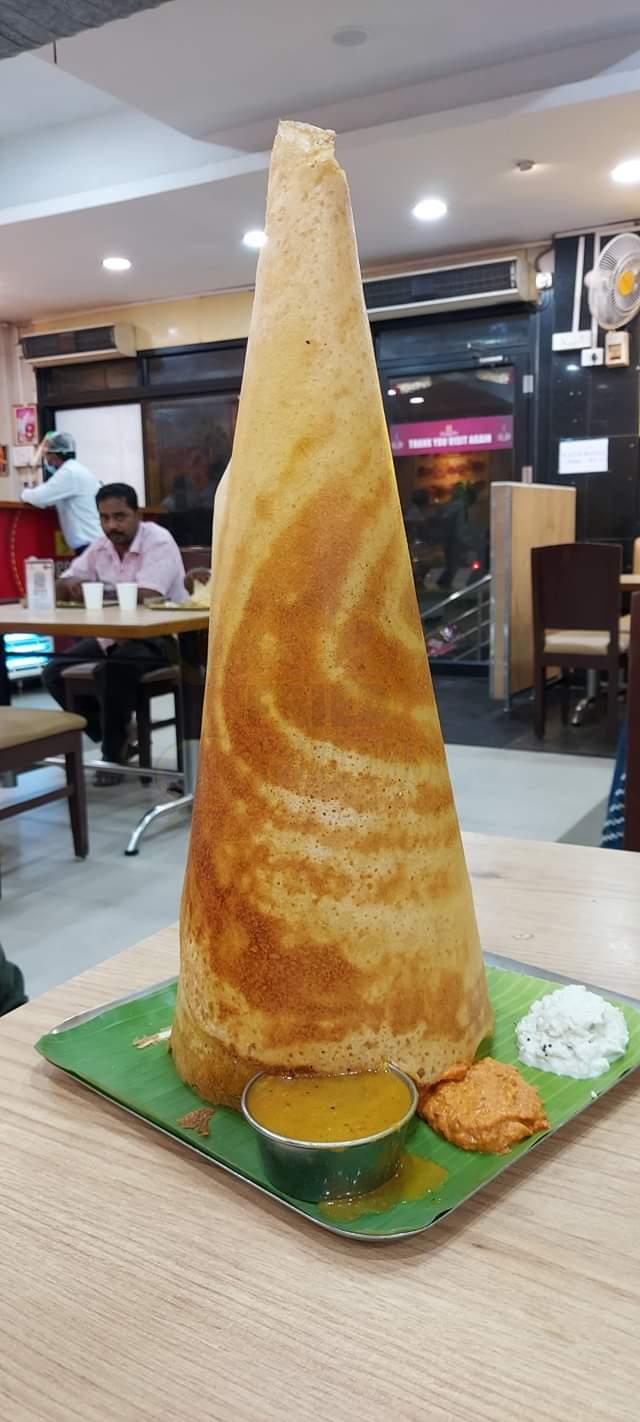 Sapthagiri Thalluvandi, T. Nagar
A small food cart which stands tall amidst competition from bigger players. Size has never deterred them from serving what some believe as 'the best Nei Podi Dosa in town'! The never-ending crowd until late in the night is a testimony of their taste and quality.

Murugan Idli Shop, Velachery
If you haven't tried their Ghee Podi Onion Oothappam, you are missing out on one of the best oothappams in the city! It is small, loaded with chinna vengaayam aka shallots, topped generously with Podi, and literally oozing ghee, it is a delight to dig into! 🙂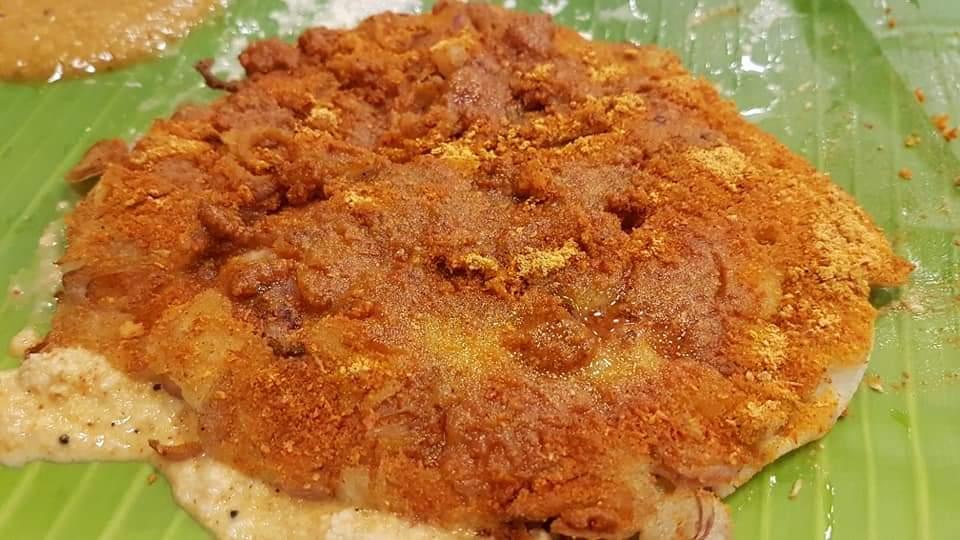 Andhikkadai, Velachery
One of my favorite restaurants for two reasons, food and the proximity to my place. They have Nallennai Dosai on their menu, which is a must-try. Loved the aroma and flavor of sesame oil when I tried it. With their Podi which tastes quite like home-made, this is a clear winner.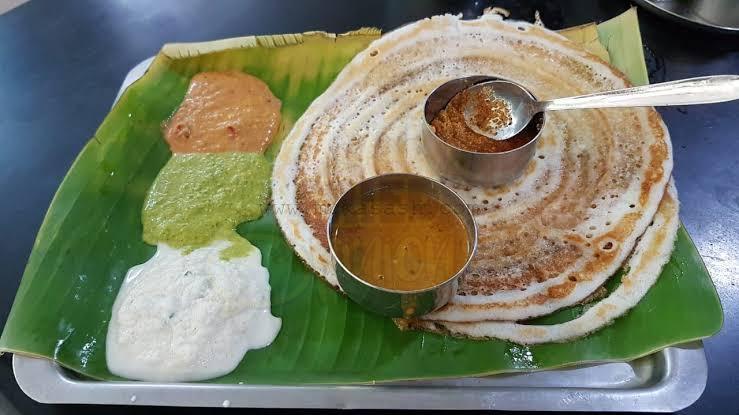 Sri Kananakadurga Sai Hot Snacks & Foods, Thuraipakkam
Probably the only place in Chennai that dishes out the authentic Andhra Umpa Pesarattu ! Mind the green chillies, they are potent ! The Allam chutney and the Palli chutney as accompaniments are finger-licking good. This is a stand-and-eat place and not the most comfortable, but will give the best restaurants a run for their money. Don't miss their Podi Onion Dosa, that is wonderful too!

Krishna Restaurant, New woodlands, R K Salai
A slightly more sophisticated place if you prefer a decent ambience for an upscale dining experience. Their Ghee Masala Dosa and Butter Masala Dosa are wonderful with the fresh chutneys and sambhar. Will remind many of the good old Palmgrove, Ashoka, Maris and New Woodlands days.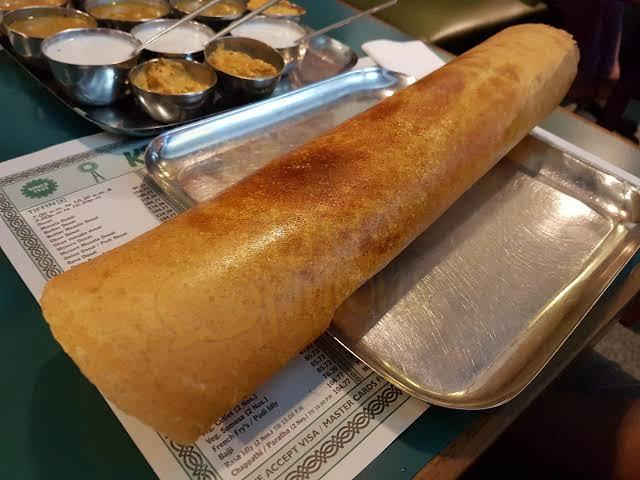 Seena Bhai Tiffin Center, Sowcarpet
Over the years, this place has created a niche for itself. You like it or hate it, you cannot ignore this place! A steady crowd waiting for the ghee Podi Oothappam. The making is a sight to behold. Their ghee oozing oothappam with their chutney is definitely unique.

Nithya Amirtham, Haddows Road, Nungambakkam
Making a crispy Rava Dosa is an art! Now picture cashews all over it! This is one of the best Rava Dosas I've had in recent times. Absolute delight to eat the crispy, crunchy Rava dosa with their fresh chutneys. I'm sure it will bowl you over!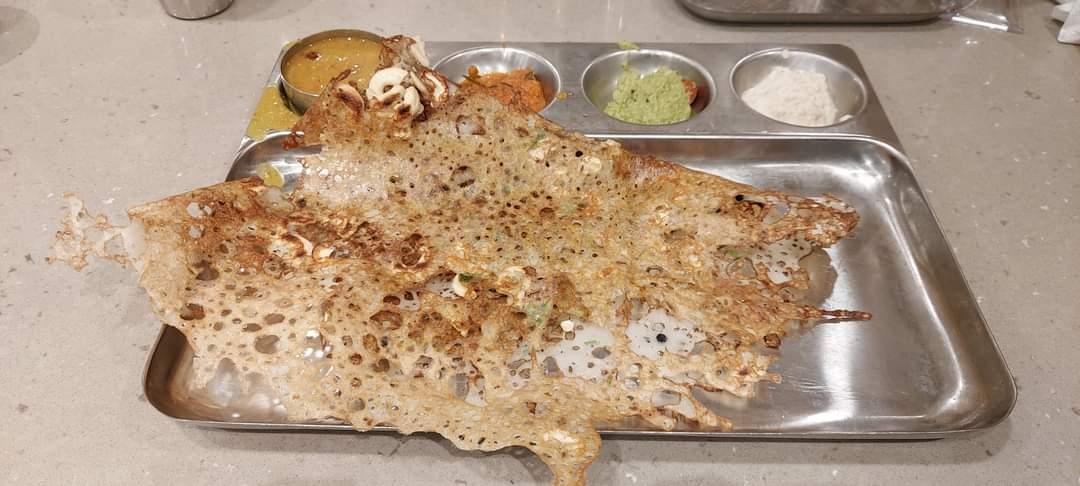 All my lists have one substitute, and so does this! 🙂

Hotel Ananda, Madipakkam
A perfect Ghee Roast, ticked off all the right checkboxes. I'd love to go back to have this any day!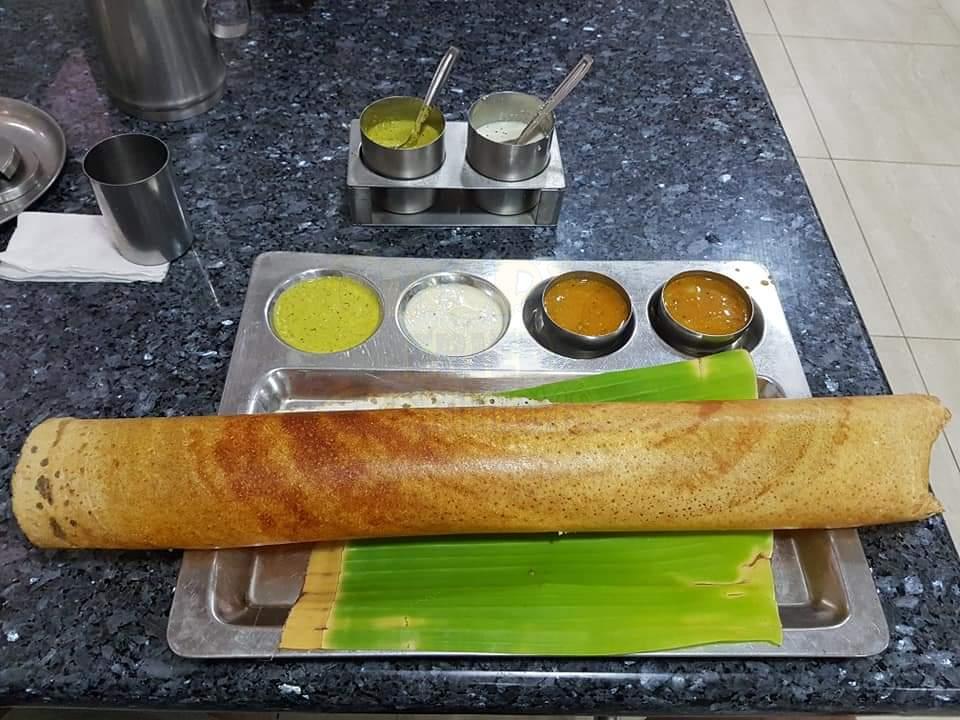 The motivation of putting together this list was a half-baked article trying to list Dosa places in Chennai just like that. Hope this list does some justice to its title. If you have a favorite place for Dosa, don't forget to comment and let me know. I shall certainly try it out! If you enjoyed browsing through this list, please feel to share this with your friends and family!
Anyway, there certainly will be disagreements as no two palates are the same! Happy to know about new places to try! Known is a drop, unknown is an ocean! 🙂