The latest entrant to the Chennai food scene is Vivaha Bhojanambu, an upscale restaurant serving Telugu cuisine from the regions of Telangana, Rayalaseema and Coastal Andhra. It recently opened in Chennai amid much fanfare. It is located in Pharos Hotel, erstwhile Hotel Aruna, on Sterling Road in Nungambakkam. Their outlet in Jubilee Hills, Hyderabad is quite popular!
I'm sure most of us would have watched Mayabazaar, either in Telugu or Tamil. The restaurant must have gotten its name from the famous Telugu song 'Vivaha Bhojanambu', equivalent of which in Tamil is 'Kalyana Samayal Saadham'. Who can forget the great actor Mr. S. V. Ranga Rao aka SVR in his epic portrayal of Ghatotkacha in Mayabazaar!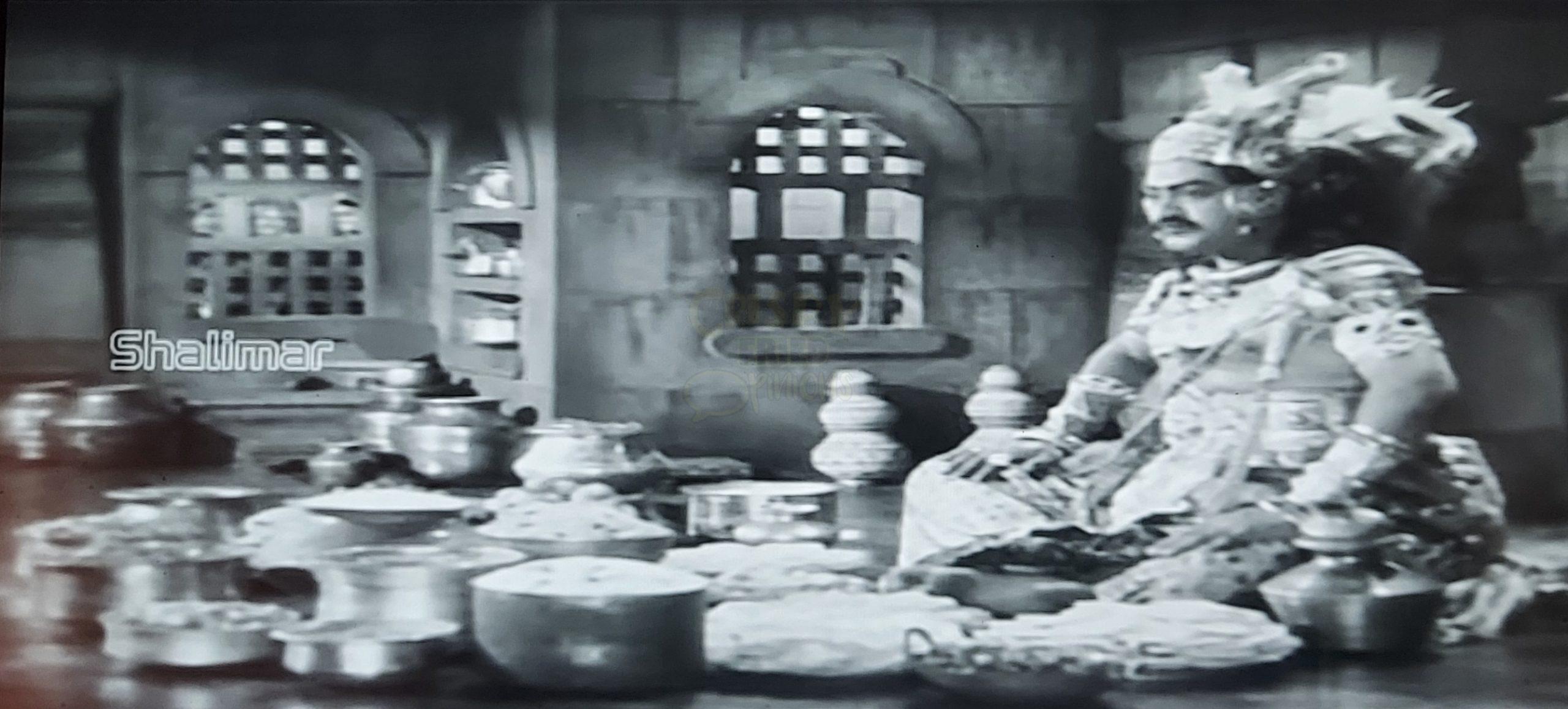 Couldn't click the pictures of the restaurant as we walked into a packed house around 1PM today. The décor and upholstery were unmistakably upscale and posh, and it quite showed in their cutlery too. We got seated immediately as we had a reservation for three pax. I had visited with a couple of good friends from the food industry.
They served us three small pieces of mysurpa (it was the soft one like Krishna Sweets types).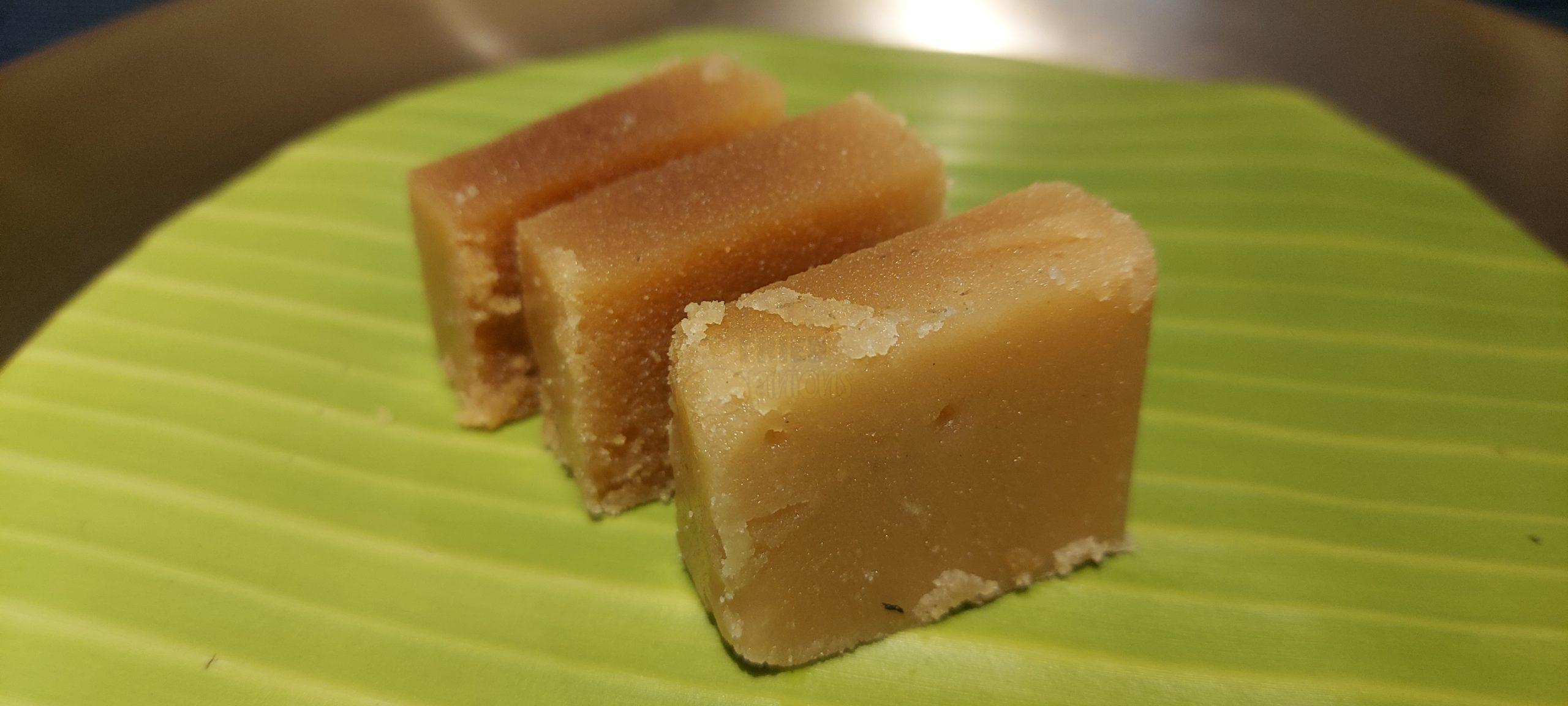 They have an elaborate Veg Thali and two variants of Non-Veg Thali. Decided against it as I don't eat seafood or Mutton, and it would make no sense to just eat chicken from it. Decided to go a la carte.
We decided to try a soup and couple of starters. I ordered Kodi Shorba to be served two by three, Gongura Kodi Vepudu and Pandumirchi Kodi Kebab.
Kodi Shorba was excellent. The chicken was well cooked and the punch from chilies balanced the tanginess from the tamarind in a very nice way. The consistency and the heat was just rite to relish it. We all liked it.
A small confusion, we were served Gongura Mutton instead of Kodi Vepudu. On pointing it out, they immediately replaced it with an apology. A minor glitch worth overlooking.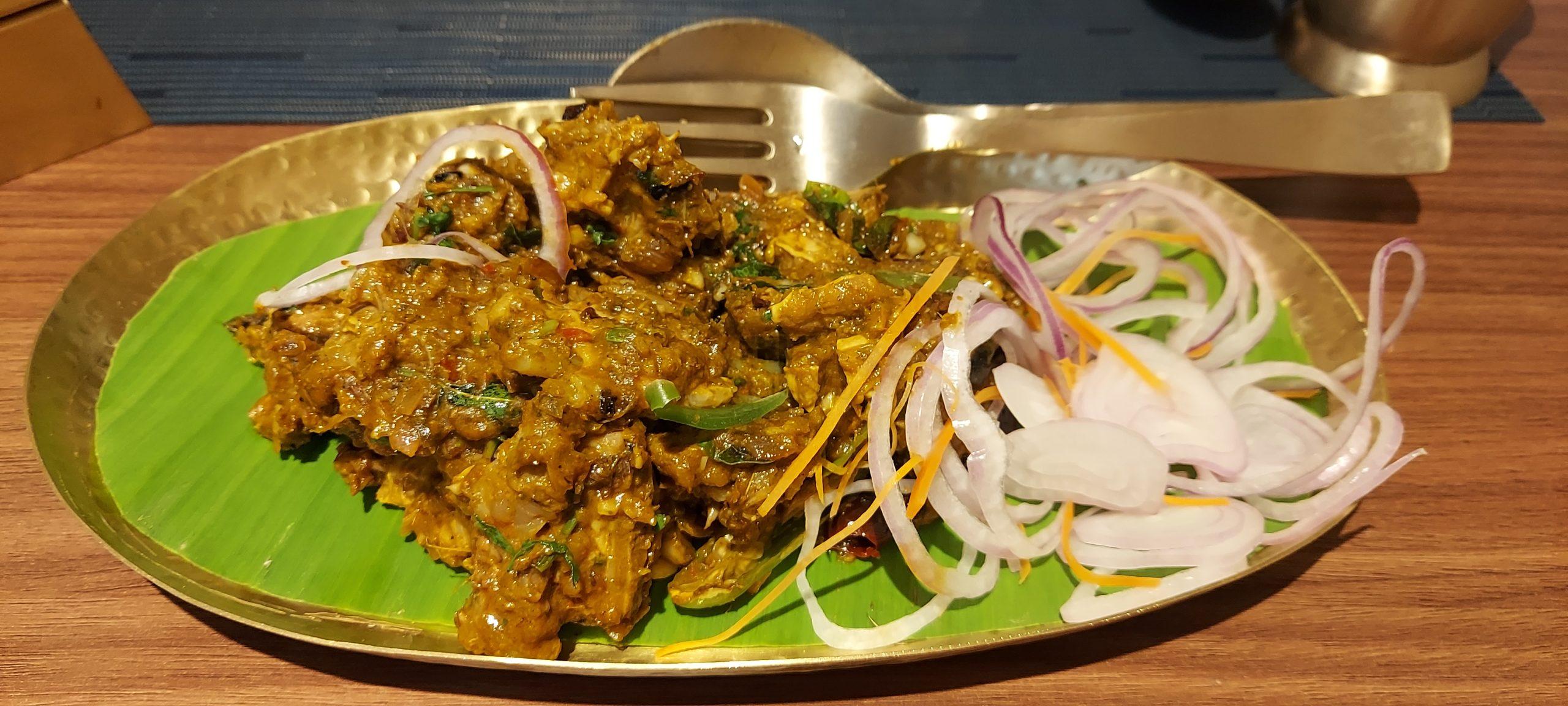 Pandumirchi Kodi Kebab was wonderful, but looking at the name, I certainly expected it fiery hot, but it turned out to be too subtle for my palate. Flavors were good, just not enough heat!
We got the Gongura Kodi Vepudu, and it was quite tasty too. Personal preference would have been to have it boneless, but that's not a complaint, only wishful thinking.
For the main course, I wanted to try a couple of very Andhra-ish dishes. Ordered Plain Rice with Ulavachaaru and Gutti Vankaaya Curry. Quite excited to see these on the menu.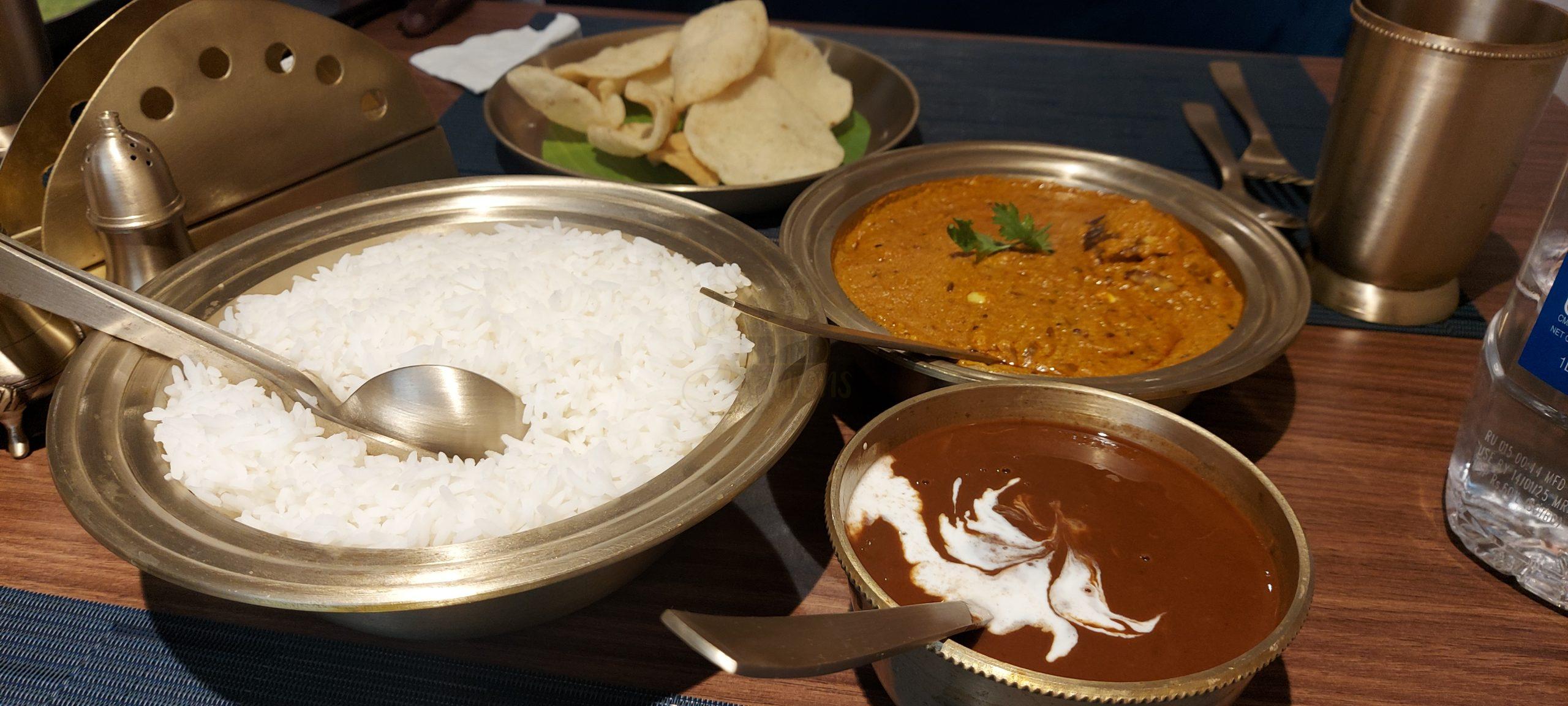 Don't know why, me and my friend were thinking it was going to be a dry dish, but what we actually got was a Gutti Vankaaya Curry. I was expecting something like Masala Gutti Vankaaya Fry which I had cooked long ago. My bad, this being a 'Curry', it should have struck a bell! The gravy was tasty, but couldn't make out any stuffing in the brinjal. It tasted good with plain rice.
Ulavachaaru reminded me of my childhood in Vijayawada. I've had this many times with fresh cream/meegada, and this was very nicely made. Perfect in consistency, I liked it very much. Ate it twice with plain rice. This was a winner.
Sampled a couple of podis in the small jars in the table, nothing really worth raving about. They tasted okay. The gongura was good, though a bit salty.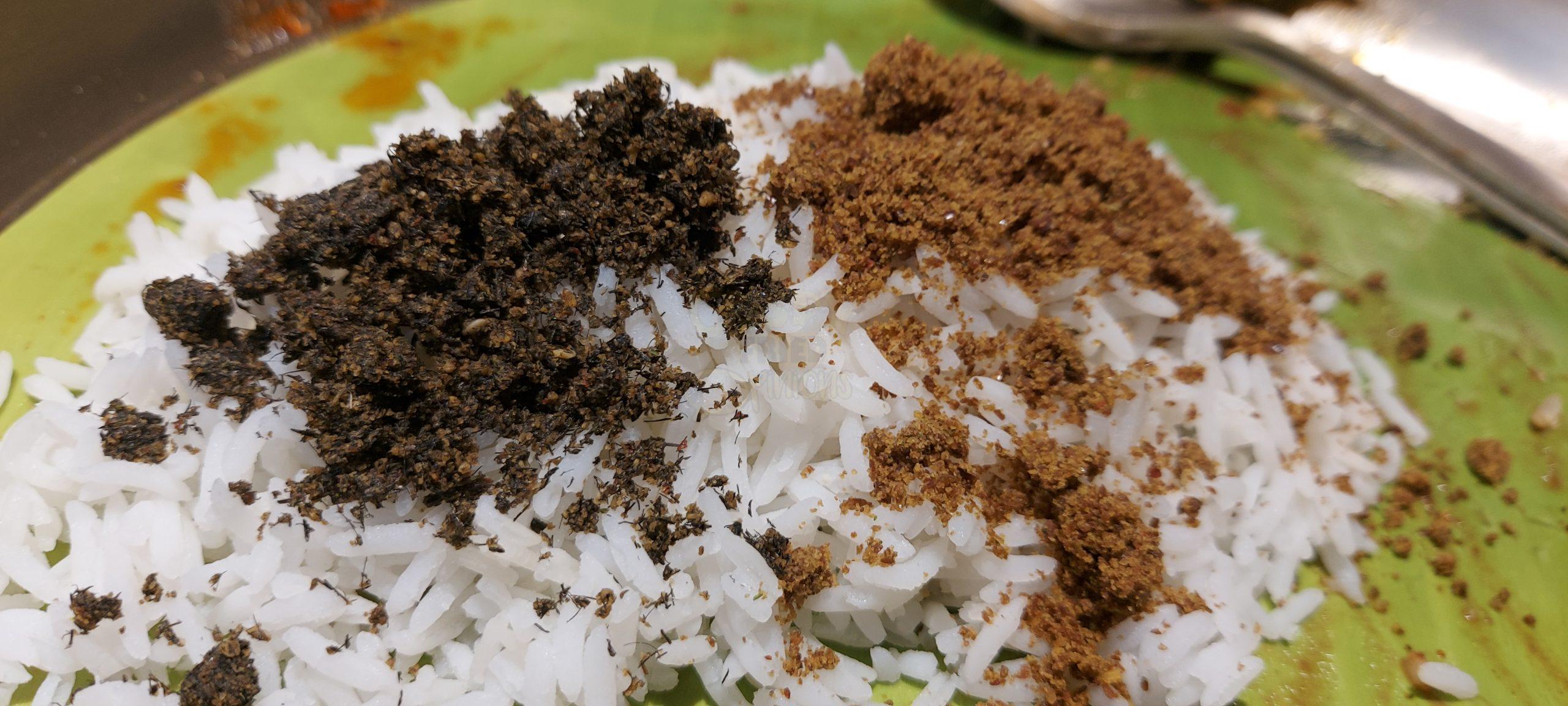 Finally ended the meal with plain rice and thick curds, truly comforting.
Their finger bowl was eye catchy!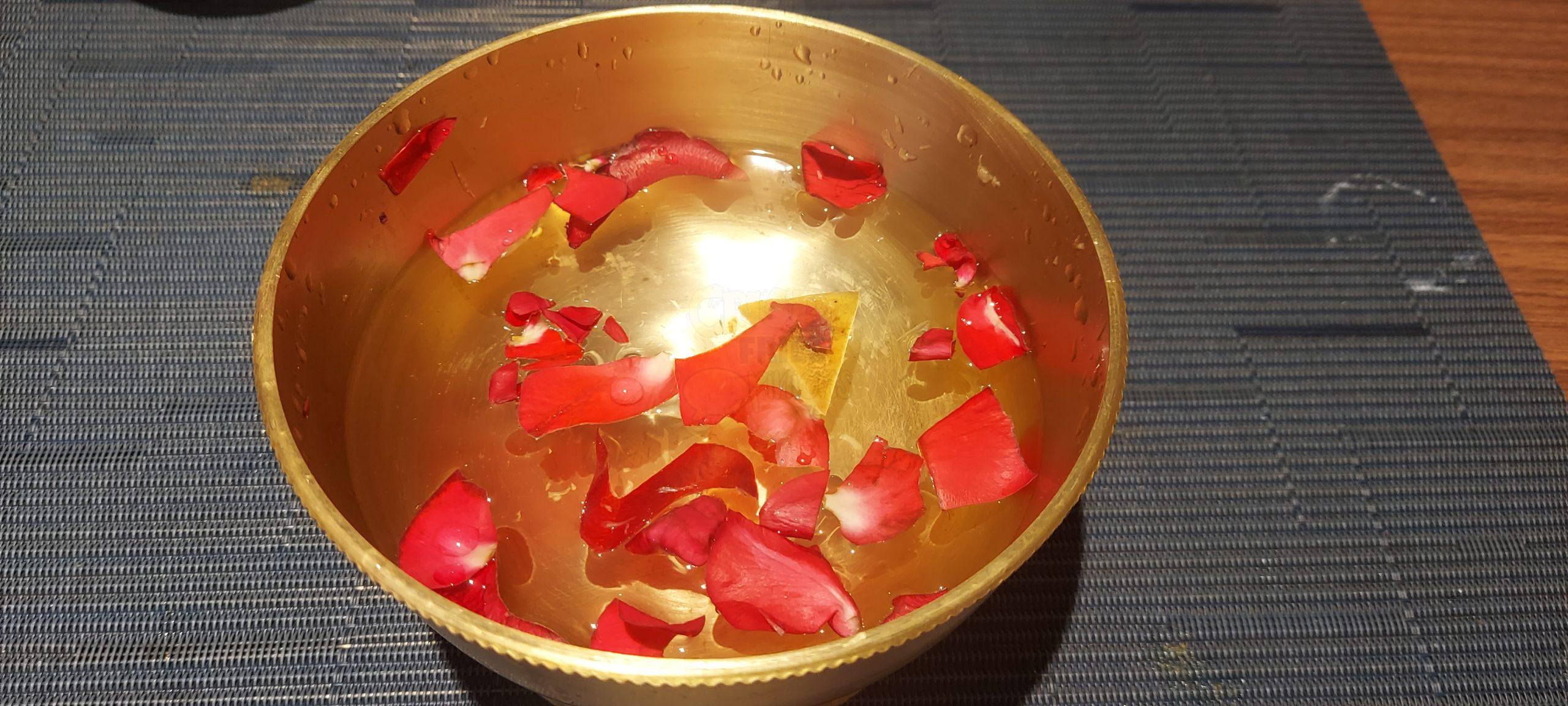 Tried Junnu, a very popular pudding in Andhra, prepared using the colostrum milk the cow produces for the first few days after it delivers a calf. This milk is called Junnu Paalu and is full of nutrients and colostrum which helps build immunity. This was not like how I remembered having Junnu. It was more like topped with Rabdi, grated nuts and cardamom. This felt more like a 'sophisticated' Junnu. This was okay, in my opinion.
Finally coming to what surprised me, the pricing! The restaurant is upscale dining, no doubt about it, but the prices were quite over the roof. They were easily at par with Star hotel standards, which in my humble opinion is not justifiable for the quality and quantity of food served. To pay 600 bucks for a 'normal' portion of a chicken fry or 1000 bucks for a Thali is expensive. Though what we ate tasted good and we did not have any major complaints with food, we ended up paying 3.2K in all, a little more than 1K per person and I don't think the price tag justified what we had.
It is just my opinion, and going forward, I'd certainly be considering this place only for some occasion, and not just for a casual lunch outing.
There was a life-size statue of Ghatotkacha just near the entrance, made sure to click a pic of myself on our way out!
If you like what you just read, feel free to share it with others! I'll see you again with another dining experience! Until then, taataaa! 🙂