It has been a while since I wrote a blog post! Very busy days at work, and hence most of my posts are quick reviews on my Facebook Page. Today, I decided to write primarily to document the stark difference between a real-time anonymous diner's experience and a food columnist's take on the same. By and large, we all know that the Youtubers and Instagrammers' content is more of an advertisement than an actual review, however, a recent article on The Hindu about a newly opened café ignited the curiosity in me to check this place out!
It was quite a long drive from Velachery to Greams Road. We decided to start early! On a Saturday morning, the traffic was almost non-existent on Mount Road around 7ish. We reached by 07:30AM for breakfast. Since Google said they opened at 7AM, we decided to go early.
We did not have any trouble in locating the place, take the Left turn adjacent to Apollo Heart Clinic, the next building on the right side is Angson Center, and the restaurant is located on the ground floor.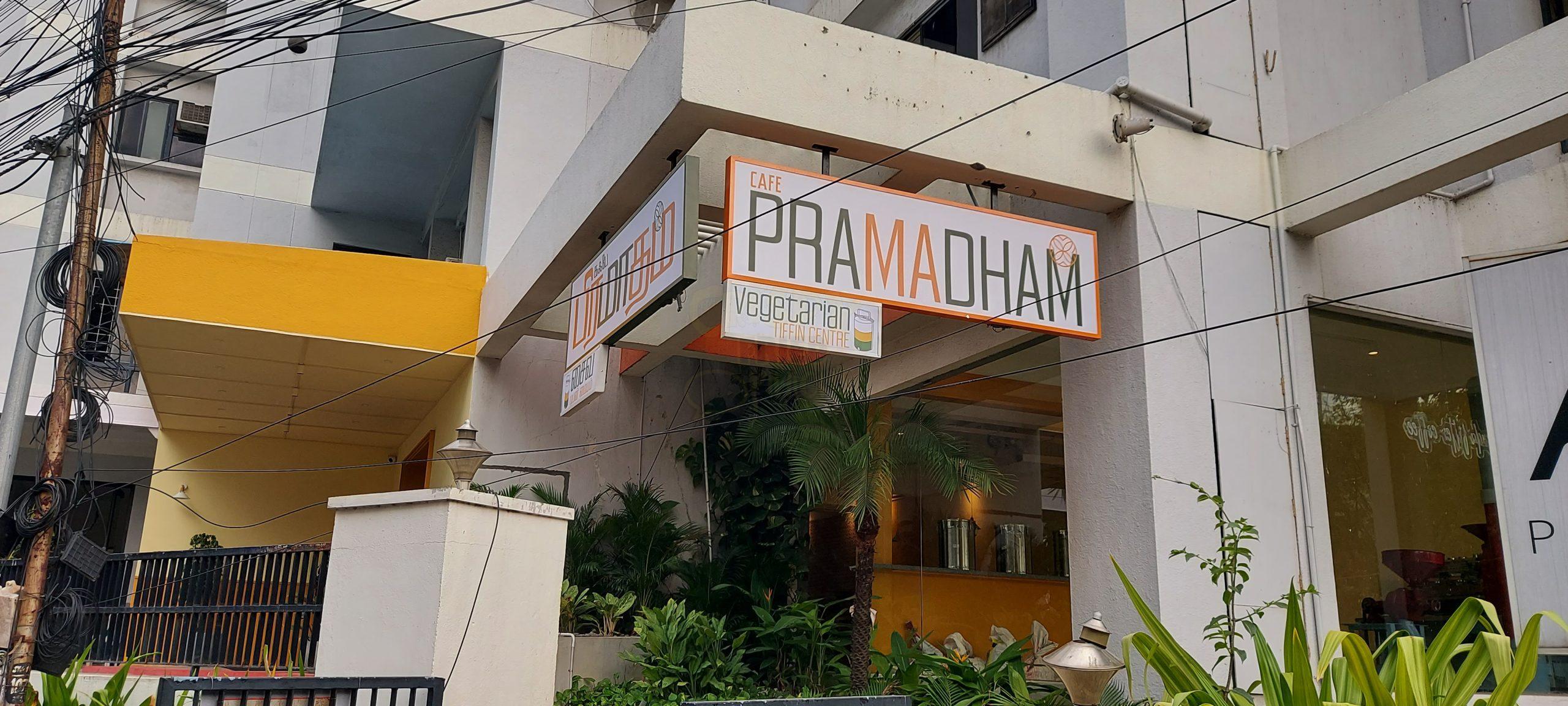 We entered into a large dining space with kitchen on one end, and Coffee Roasting and grinding machine on another. There were three rows of comfortably spaced tables and a pleasant Cream and Yellow décor that was welcoming. There were two groups already seated waiting for their orders. So we did anticipate that there was going to be some delay.
It is only ten days since the restaurant opened, and I can totally empathize with them on the teething issues they may have. So I'm not even getting into how the service could be better, and so on. In fact, the person did apologize for the delay and mentioned that a few guys did not turn up today. There was one waiter who served almost 25 Pax in the restaurant, and it would have been unfair to expect anything more from him.
We managed to place our order 15 minutes after we sat down. The plates came first, chutneys were served next, and food was served in reasonable time, absolutely no complaints there. Groundnut Chutney (Typical Andhra Palli Chutney), Coconut chutney and a Raw Onion chutney (more Andhra-ish, it looked like) were fresh and tasty. Sambhar was homely and pretty good.
First to arrive was the Special Cheese Dosai. Looks-wise it was good but definitely smaller in size when compared to Dosais in other restaurants like Sangeetha and the likes. The prices however easily matched up to them. While I was okay with the Poondu kuzhambu twist in a Cheesy Dosai, kids weren't impressed.
Vennai Podi Dosai was the next to arrive! Again, a well made dosai with a generous sprinkle of Podi on the inside, and some butter at the center. This was definitely better than the previous dosai, but again, so much for the emphasis on White butter which could hardly be felt.
Onion Podi Rava Dosai was good. It was nothing out of the world to rave about.
Pongal and Medhu vadai is one of my usual breakfast orders. In addition to this, I also ordered the Chili Oil which was supposed to be a value addition to the dish. Firstly, Vadai looked awesome, but was undercooked on the inside. We had to point it to the waiter and he acknowledged. Since we didn't get a replacement until the end of the meal, we had it canceled. Pongal was okay, but the Chilli Oil did little to enhance the taste of the pongal. Even if it did, it was quite subtle. Overall, didn't see a great twist to our humble Pongal which even without the oil could have been way better.
Spot Idly was the next to arrive. Though the name sounds fancy, it is basically a Tawa 'Dosa', but called 'Idly' because it is steam-cooked on one side without turning it around. It was decent with Podi smeared all over it. Thatte Idly with Ghee and Podi would have been a much better option, like the ones they serve in Eating Circles or Kannappas.
Podi Onion Oothappam was our next order, but the waiter heard it as Podi Onion Rava instead, hence we got a wrong dosa. Decided to take it as we weren't full after all these. Portion/Dosa size was certainly small compared to other places. Podi Onion Oothappam was the last to arrive, again, just decent. The Murugan Idly Shop Podi Onion Oothappam will beat this hollow.
Butter Bun on the menu got me excited. Primarily because it was not the BBJ (Bun Butter Jam) that is served in most places in Chennai like Buhari and GoPaul Diary. Butter Bun is toasted with dollops of butter on a tawa and served sprinkled with sugar. A sinful indulgence I'd say! What we got here was something in between Chennai and Madurai! 🙂 It was toasted bun (only the insides), butter and sugar. However, I should admit it was super soft and we loved the taste. In fact, we ordered another one of this!
Rosemilk was good, in a packed bottle. Not sure if it is made here or outsourced since it was in a sealed bottle, pretty much like how Sangeetha also has.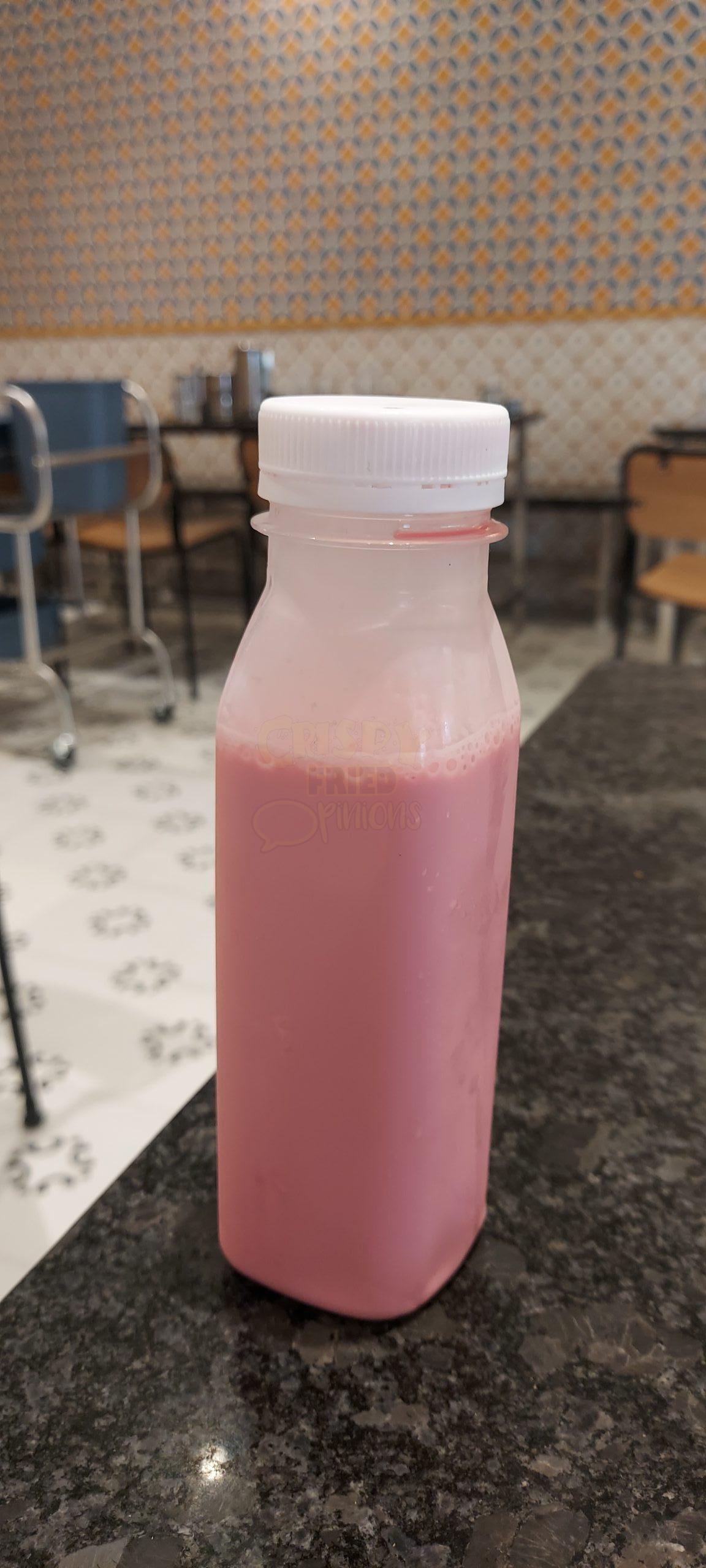 Finally filter coffee! Tasted good, would have liked it a little hotter. Seemed like too much hassle to ask them to reheat and serve, so just continued. It was good!
With that we concluded our breakfast. Frankly, the place needs to get many things in order. The service needs to improve which obviously would enhance the dining experience. One person serving four tables with 25 Pax is just not done. The contemporary twist to the humble South-Indian dishes were either too subtle or not effective on the palate. Management of acoustics was literally non-existent. I understand it is not a very upscale restaurant to be discussing about acoustics, but the reason I am bringing this up was because of a group of ten people who were here for breakfast after their morning cycling routine. They were very loud and the place was echoing all throughout, making it extremely uncomfortable to sit through the breakfast.
This is just wishful thinking! Whoever came up with this idea of a elevated step design, it caught me unaware and thankfully I escaped a fall. It is quite risky, both ways! Wish they do something about it.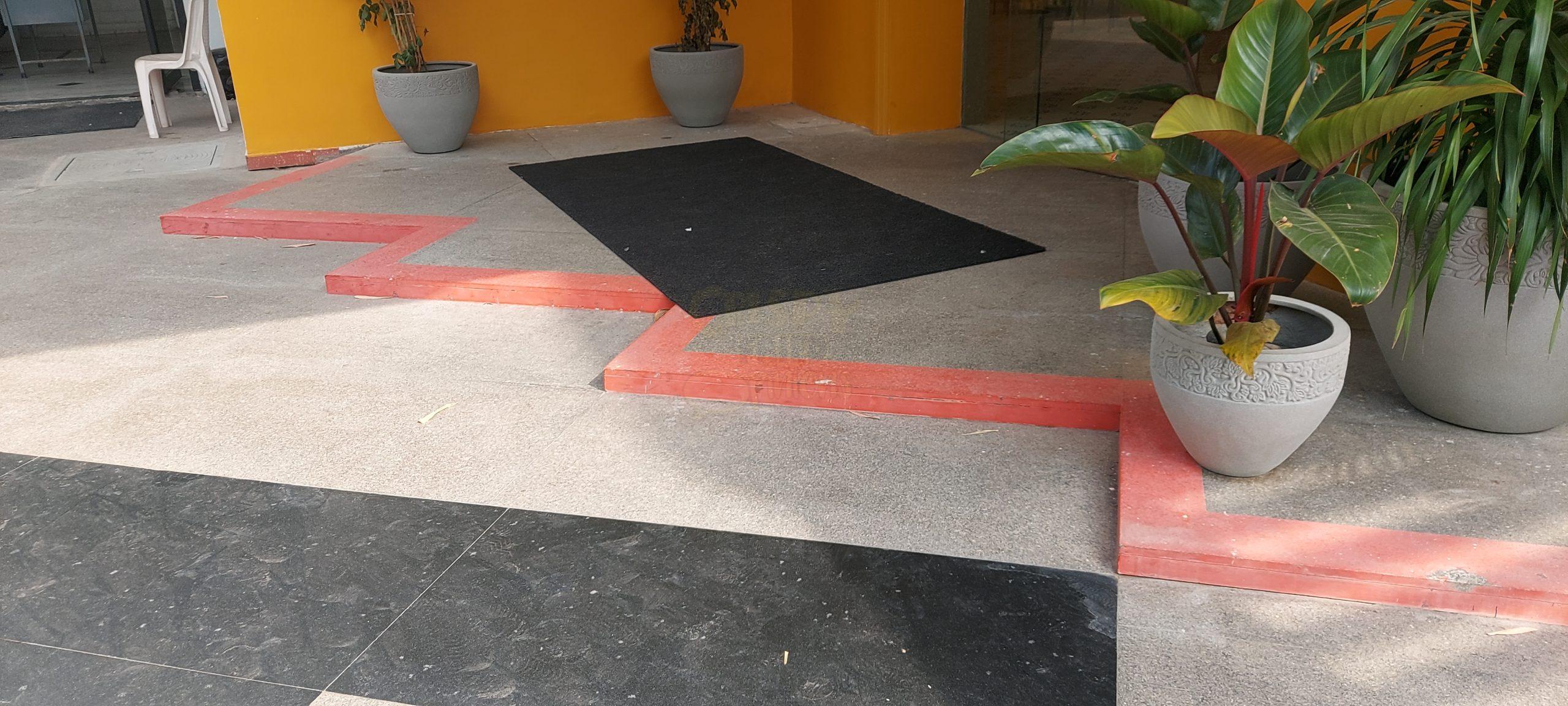 We paid a little less than 1.5K in all, and it did feel like the food could have been more competitively priced. Prices were at par with restaurants like Sangeetha, Geetham, Saravana Bhavan and the likes, while the quantity did not quite match up to it.
I'd like to wait until they stabilize and get through the teething issues, and possibly pay a visit after a month or two to see if they are able to bring out all that the article claimed they do!