My first visit here four years ago bowled me over! Fantastic steaming hot thattu idly oozing ghee, topped with generous amounts of podi and accompanied by two runny chutneys and an equally runny but tasty sambhar!
Visited this place again yesterday with a friend, the nameboard seems to have changed, everything else was just like how I remembered it from four years ago. This place is located in Ormes Road, Kilpauk, quite close to other prominent eateries – Paramount, Kakada Ramprasad, et all.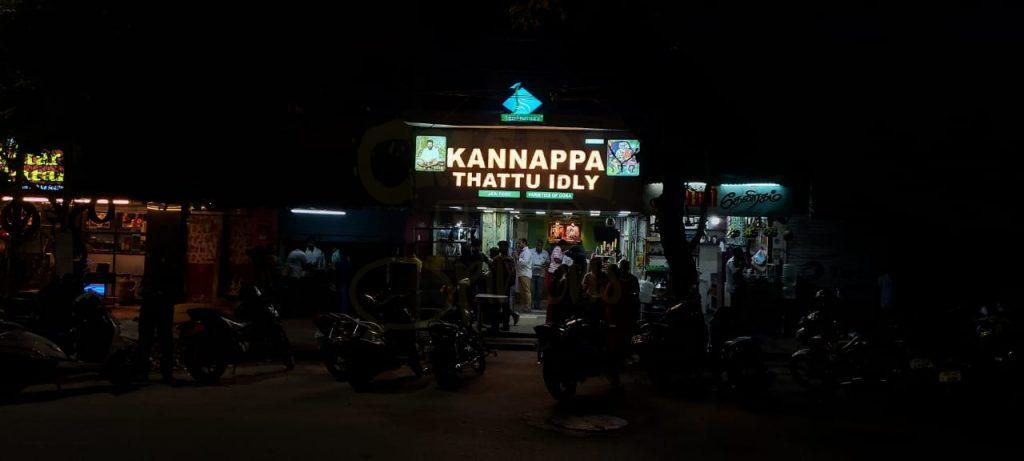 Yesterday, Thattu Idly was very good too, but there's a huge difference between serving it straight out of the steamer and serving the ones that have been waiting outside for a while. This was somewhere in between the two I think, but definitely good. If not as good as my last visit, pretty much close, I would say! However, I have to mention that I have started to like Thattu Idly at Eating Circles very much, except that their podi is a bit too bland. Otherwise its soft, spongy, and wonderful!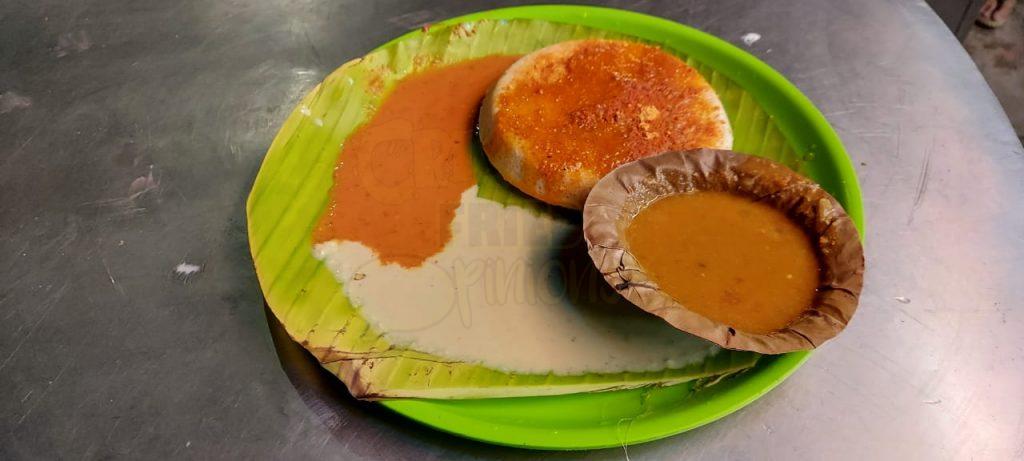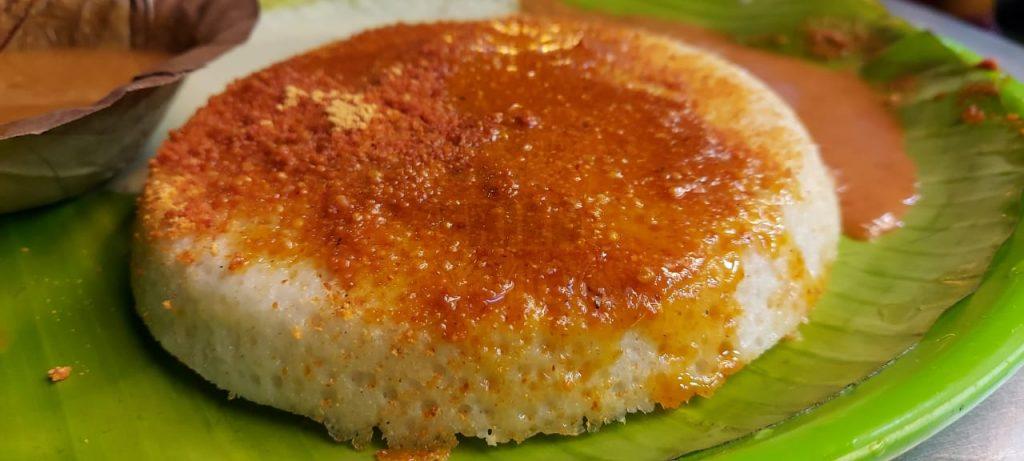 We decided to try Butter Podi Dosai and Mysore Masala next, and then it got a bit chaotic. There's a token system where you pay in advance and get a paper-token and pass it to the kitchen. We got the Mysore Masala, but the Butter Podi wasn't seen for quite sometime. Had to follow up quite a few times for it. Meanwhile also ordered a Chilli Parotta Cheese as that seemed to be a favorite among quite a few people. That was instantly handed over, they probably make a few more and keep it ready to reduce waiting time. A bit chaotic indeed!
Mysore Masala was soggy, but tasted very good. The onion chutney smeared on the inside was very yummy and we loved this one.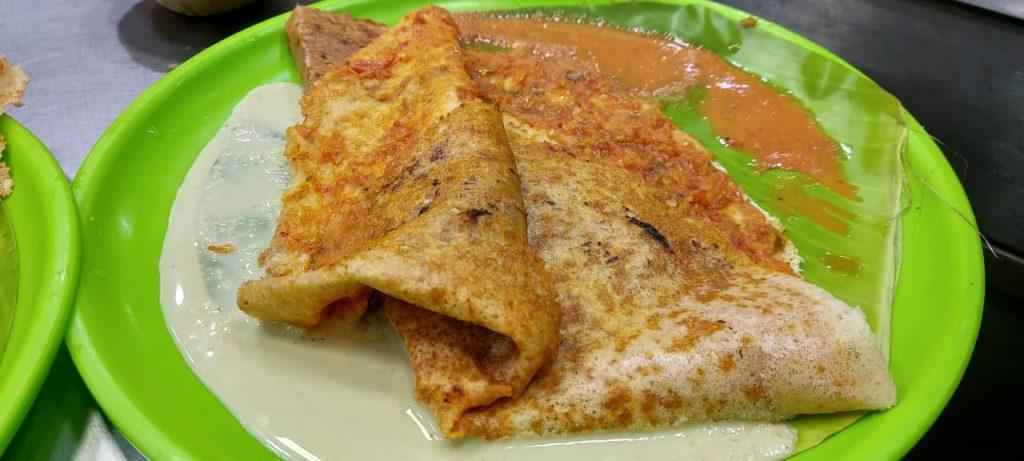 Butter Podi was good too, crispy and tasty with the same accompaniments. Flavor of butter, very subtle.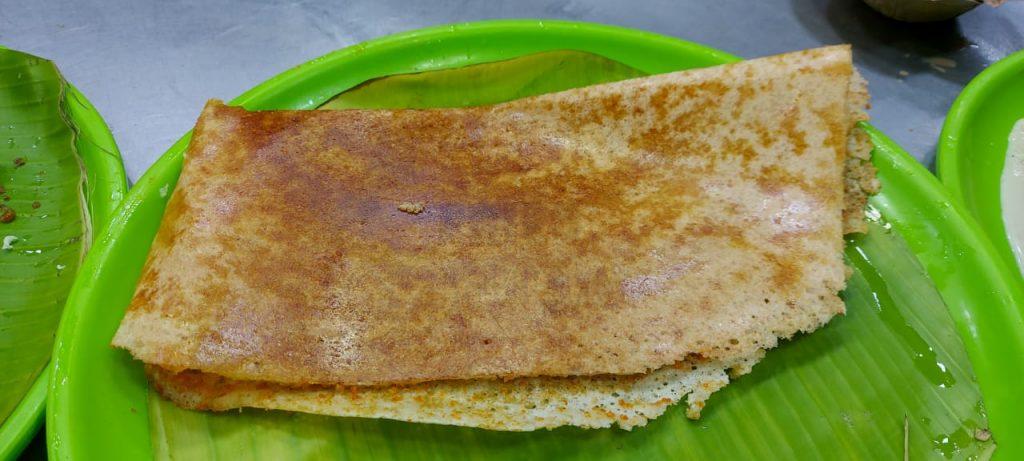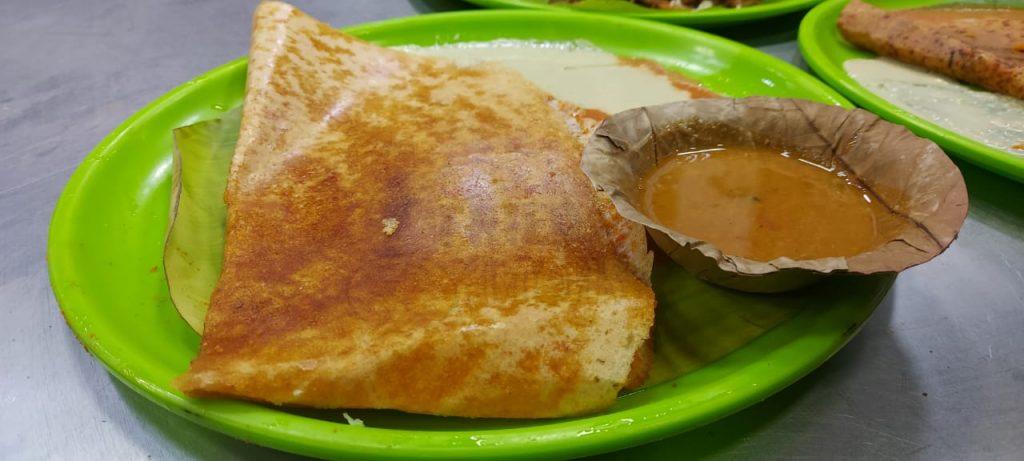 Ordering Chilli Parotta Cheese was a mistake! Very ordinary, the masala tasted raw, and hardly made an impression!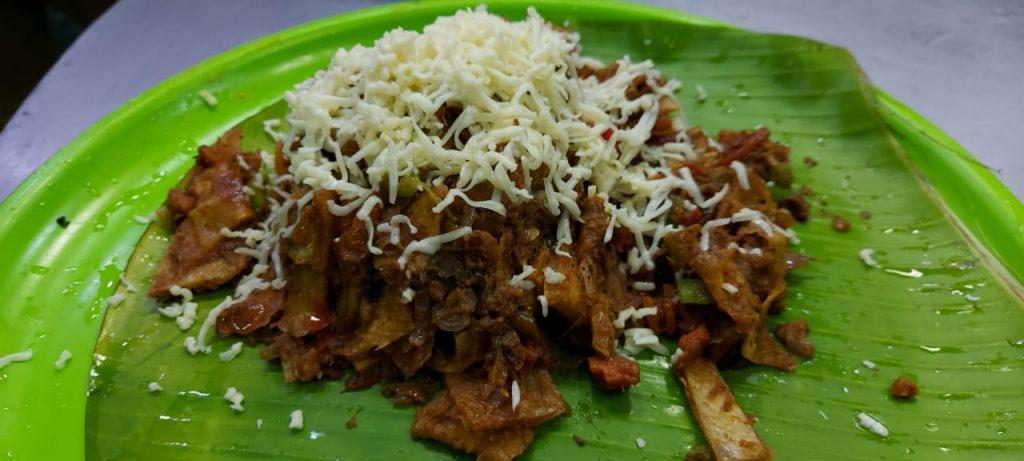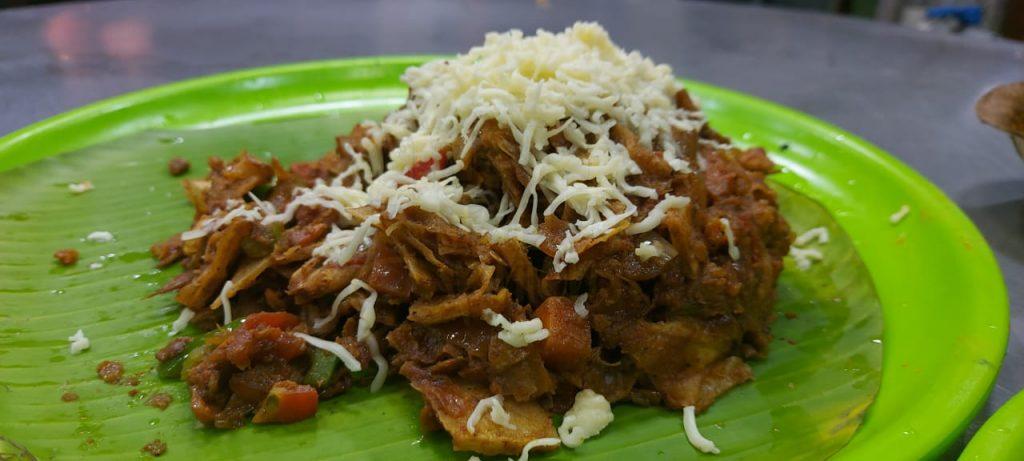 It is not that the prices are too little either, they're almost at par with other good vegetarian restaurants – 100 bucks for 2 Thattu Idlys, 160 bucks for Butter Podi Dosai and Mysore Masala, and 120 bucks for Chilli Parotta Cheese. So we spent 380 bucks in all, a pretty good experience except for the Chilli Parotta Cheese!
I'll definitely go back again, but I'll probably stick to Thattu Idly and some regular dosa varieties.