My visit to a North-Indian restaurant invariably ends with a tussle between the mind and the heart, with the former screaming "Enough!!!!", and the latter pushing me to keep going, and needless to mention, this ends bordering on gluttony! 🙂 Such is my love for tasty North-Indian food. Not that I have anything against South-Indian food, love it quite as much. It is just a personal preference, given a choice, I'd opt for a North-Indian thali over a South-Indian one. When you have your schoolmates for company, need I say anything more? 🙂
Been on my mind for a while now, decided to head to Sree Agarwal Bhojanaalay in Sowcarpet for dinner with two close buddies, my classmates from school. Velachery to Parrys was like cutting across the city and a good 30-45 minutes bike ride, which seemed like eternity. I roughly knew where this place was located, but still had to figure out exactly where. You can check out this Google pointer for directions.
This restaurant is located in one of the by-lanes off NSC Bose Road, in a very old building. Narrow entrance led us into a quite a brightly lit, reasonably spacious, but a basic restaurant. The view from outside and what we saw inside was poles apart. Quickly checked out the options on the menu. It was quite basic with just a few variants of Thali. We were there around 9PM, not very early for dinner. After a detailed look, we understood that the Special Thali was the superset, and the rest of them were all subsets of it. Not wanting to miss out on anything, we ordered Three Special Thalis. In addition to this, we ordered a Pudina Paani, Mango Juice, and Mango Lassi.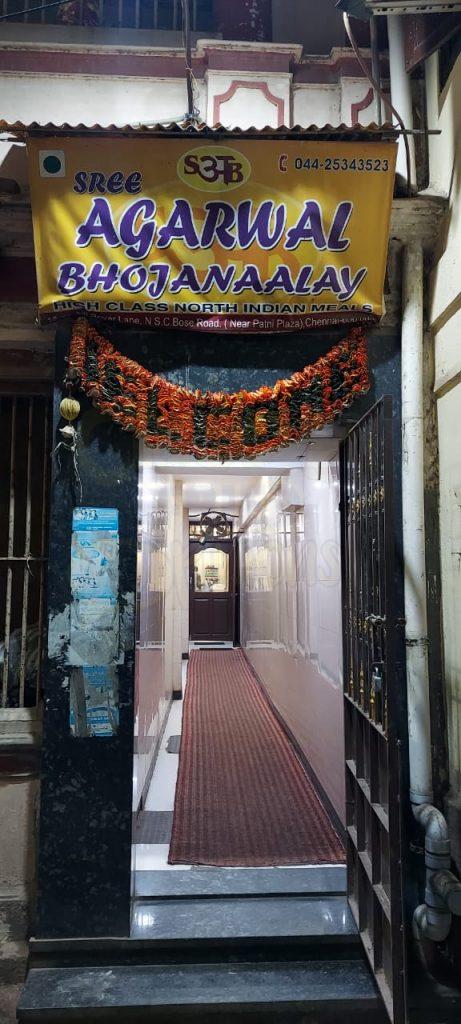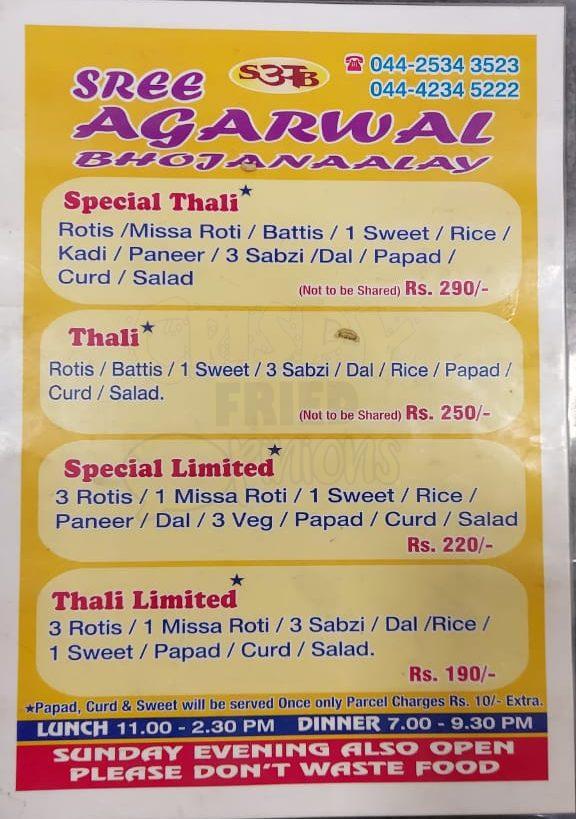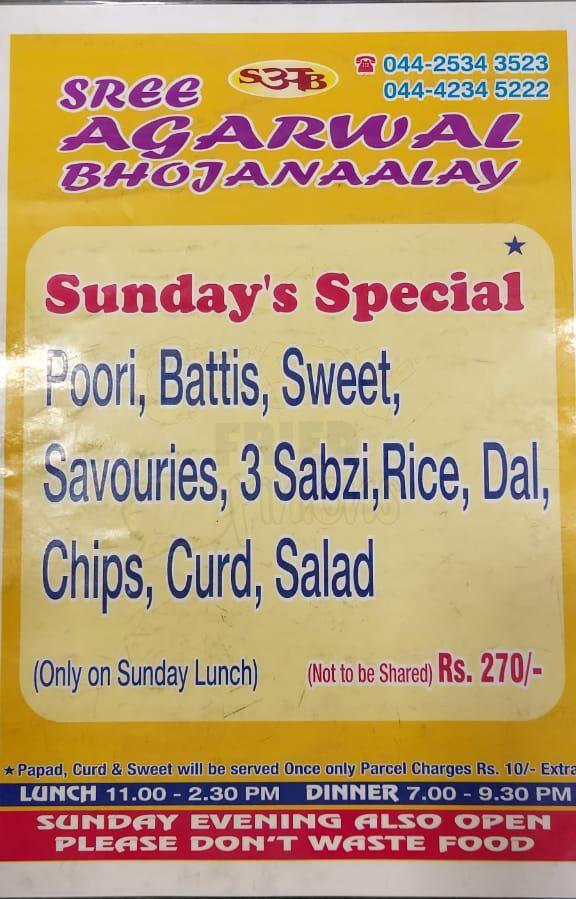 On the table, there was some green chilli achaar, lasoon chutney and some masalas. We couldn't wait to taste them.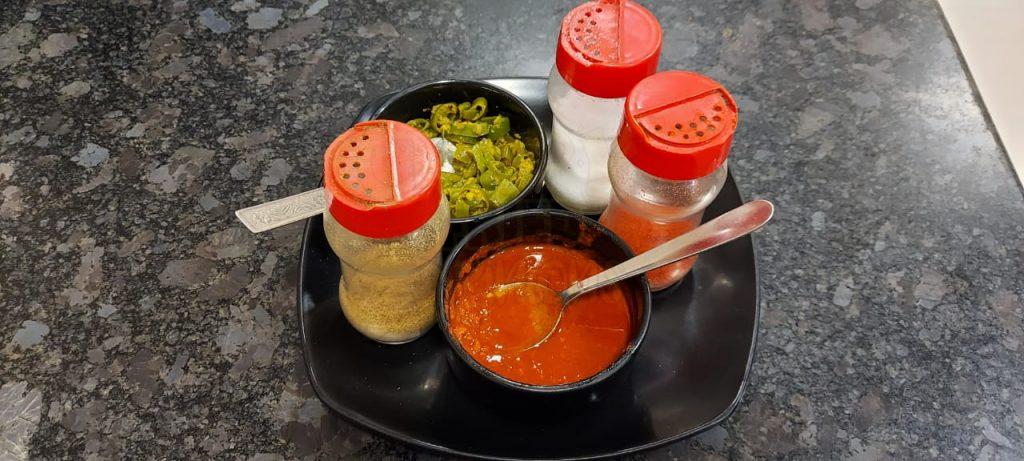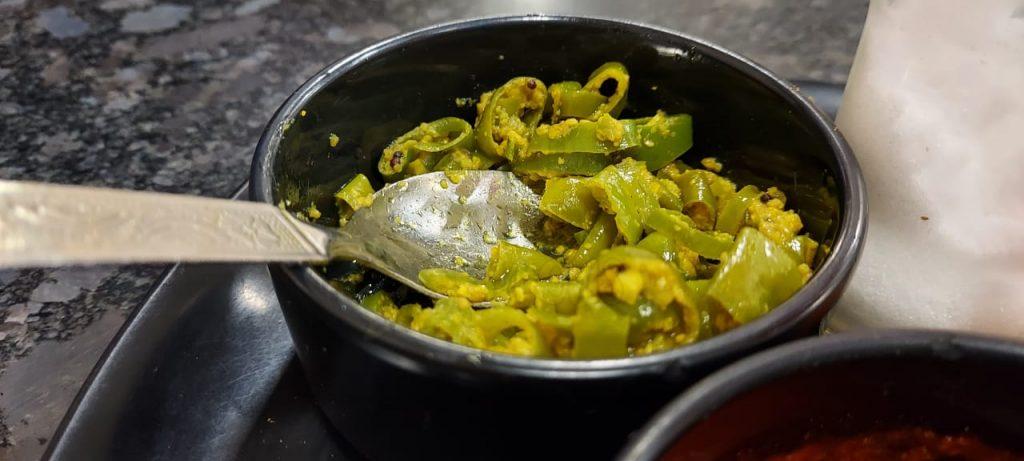 We had mentioned to them that we would like to click a pic of a loaded thali, and would start to eat to eat only after all items were served. Soon, our plate was looking like how I wanted it to be. 🙂 Cut onions and cucumber with a wedge of lemon, a ghee phulka and a Missi Roti equally drenched in ghee, Pattaa Gobi (Cabbage) subzi, Kadi, Paneer Subzi, Dal, Chole Masala, Aloo Masala, Baati, Gulab Jamun and Dahi (curds).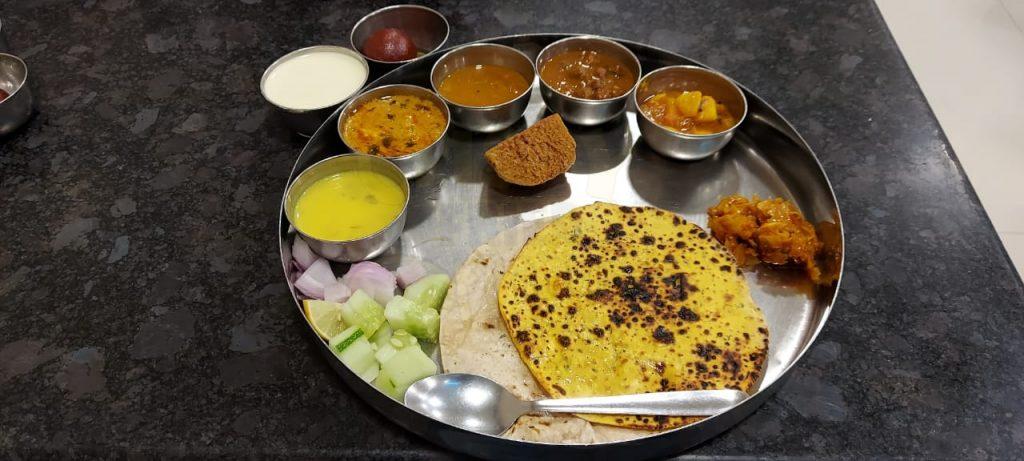 Started with crushing the Baati, pouring the Dal over it, some Lasoon chutney and green chilli pickle in it. It tasted wonderful! We did repeat this a couple of times through our dinner.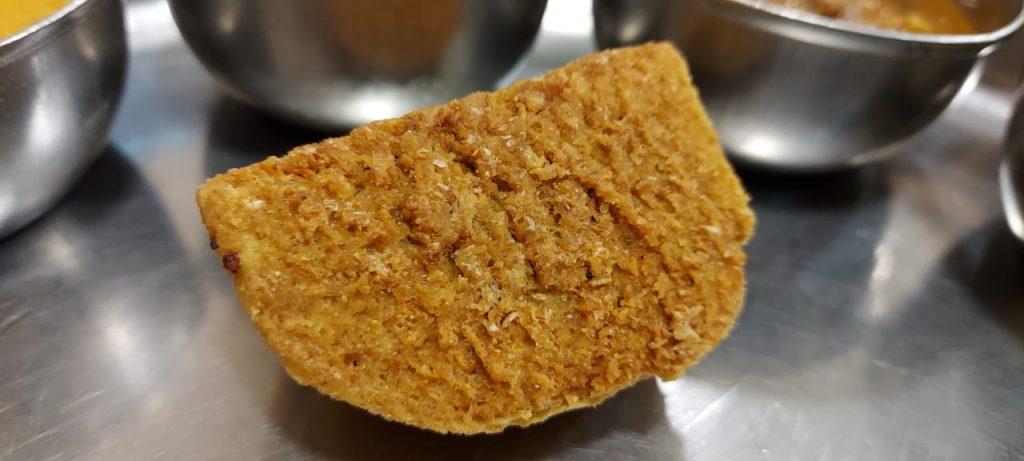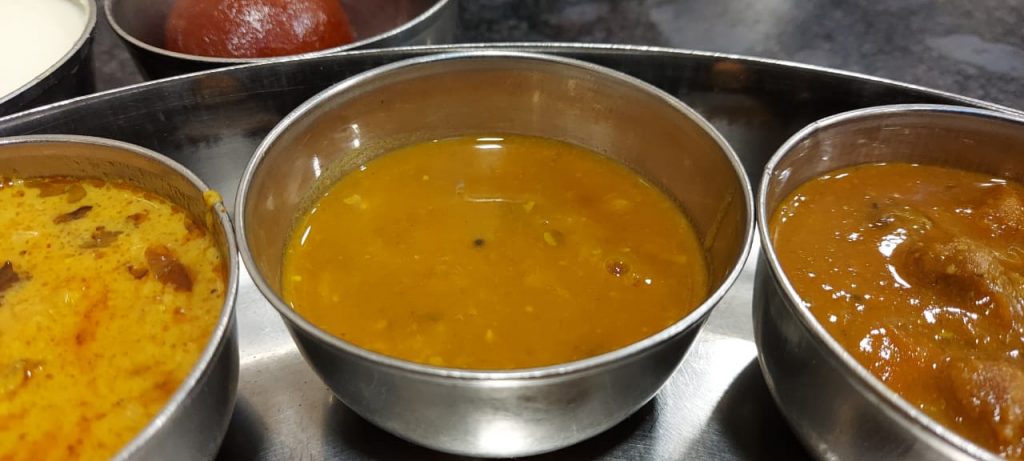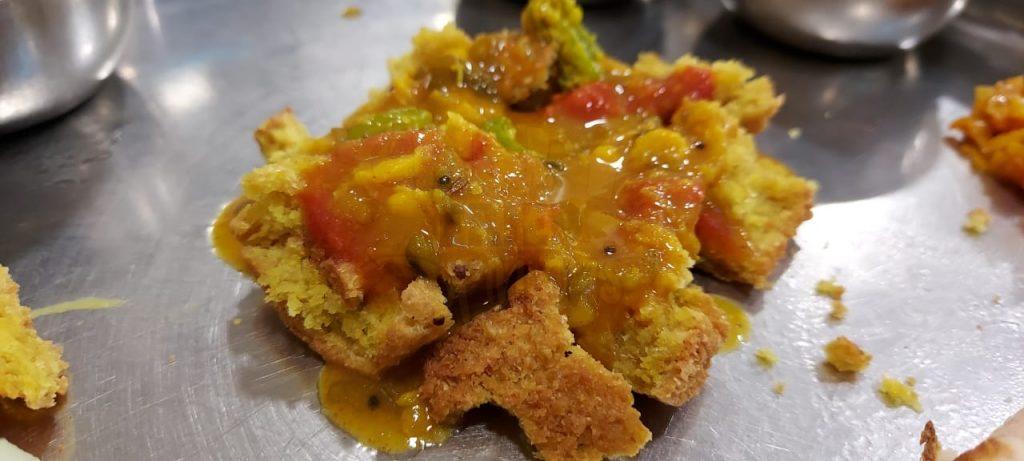 We ordered a cup of Churma too, not included in the meal. Churma was a bit different than how I had it in my mind. I remembered it being dry and powdery, but this was a bit wet in consistency. It was tasty though!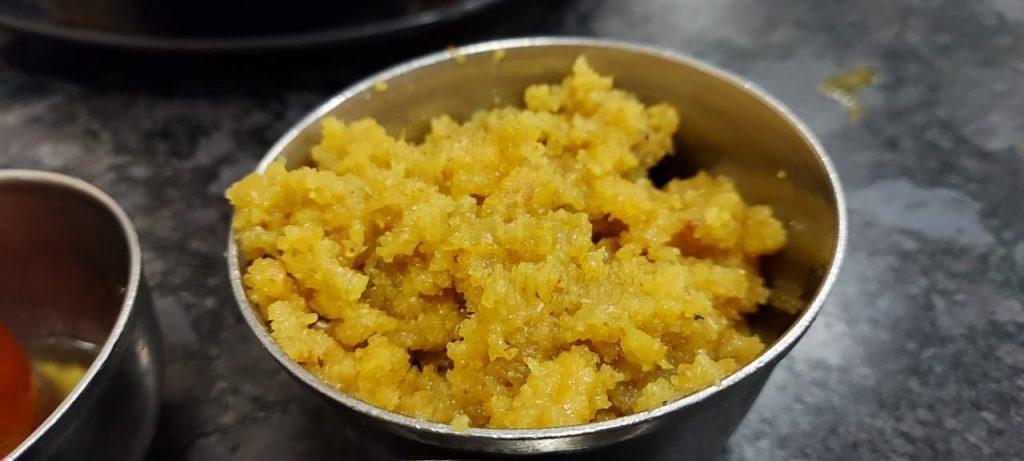 Paneer Subzi was super tasty, and I loved it. Got generous refills of all the accompaniments except sweet, dahi and papad, which we anyway didn't ask for. Kadi was yummy, Aloo subzi was tasty. Chole Masala was okayish, could have been better.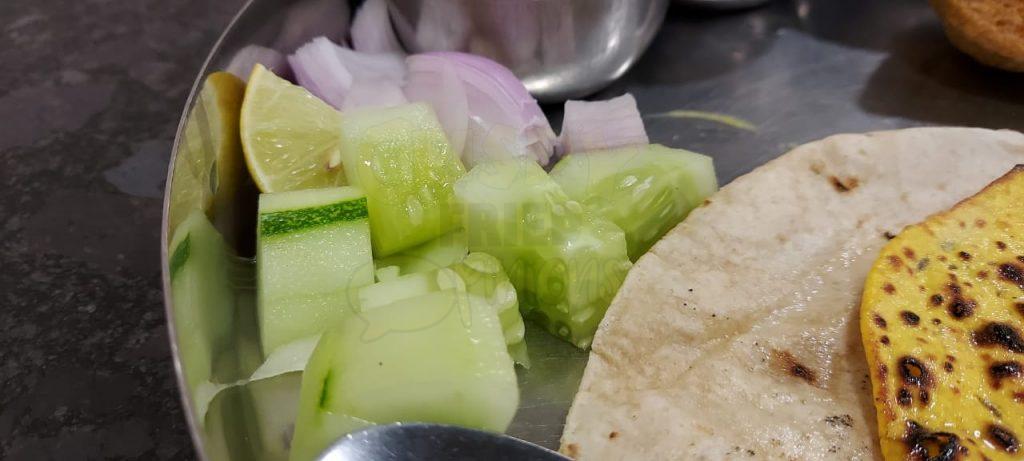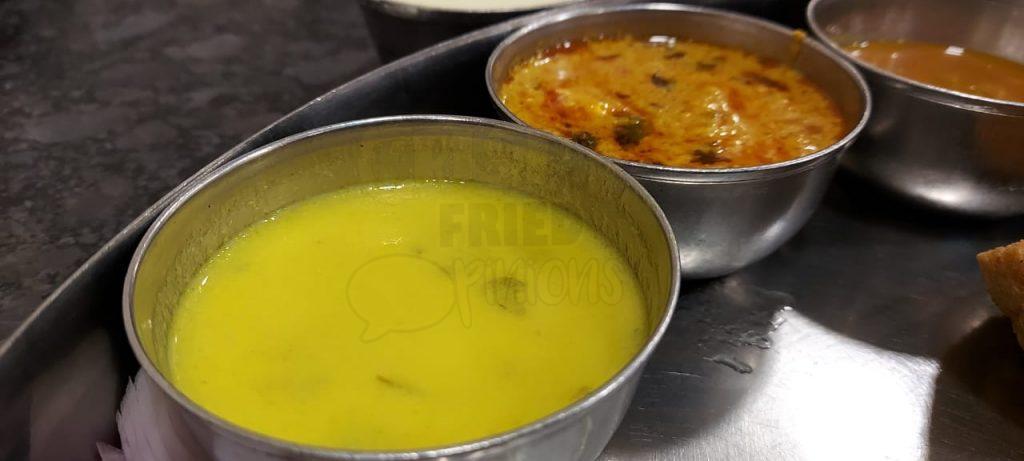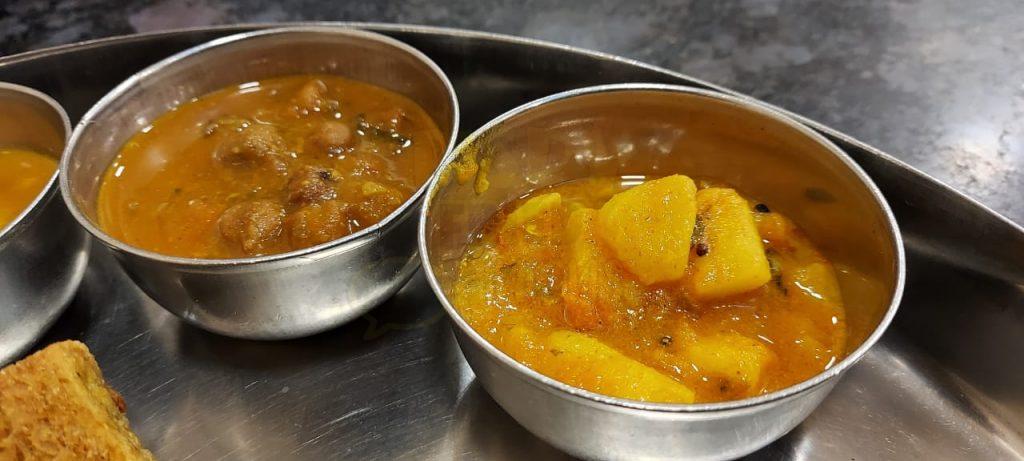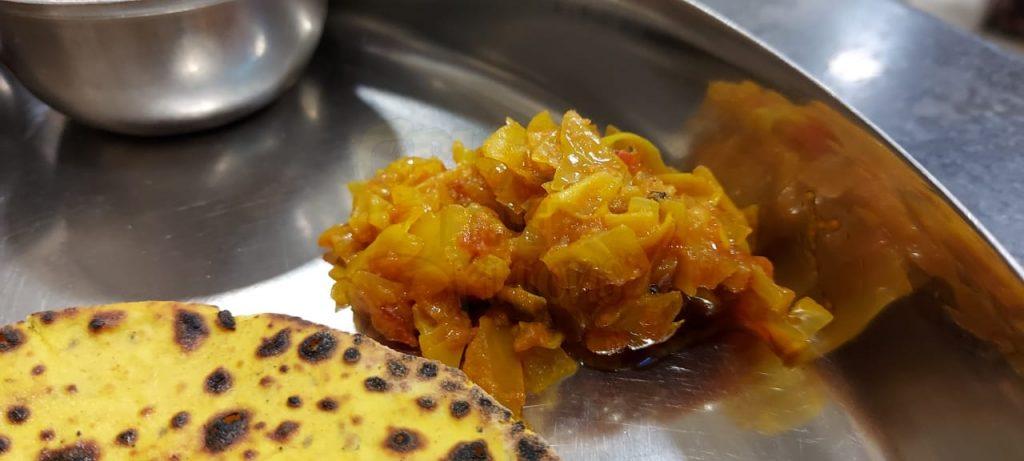 We kept getting ghee-drenched absolutely soft rotis(phulkas) and Missi Rotis all through the meal, and refills of all subzis on the plate.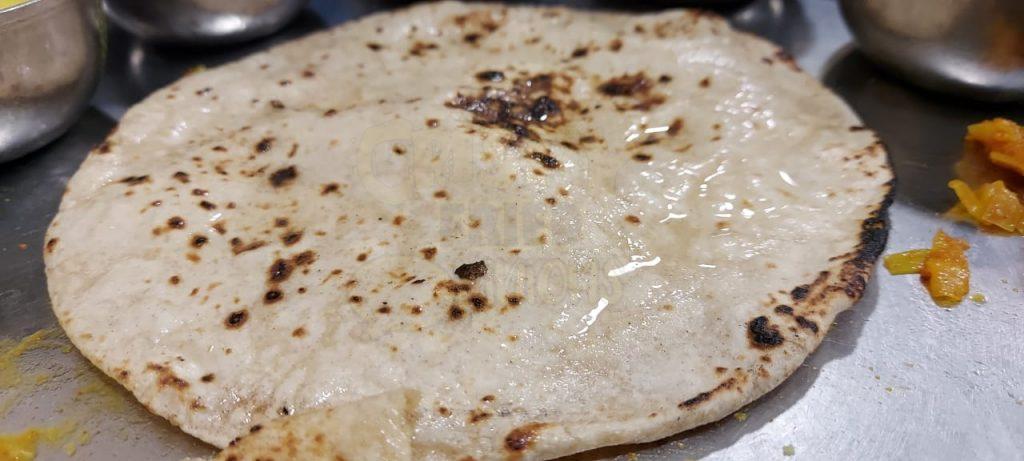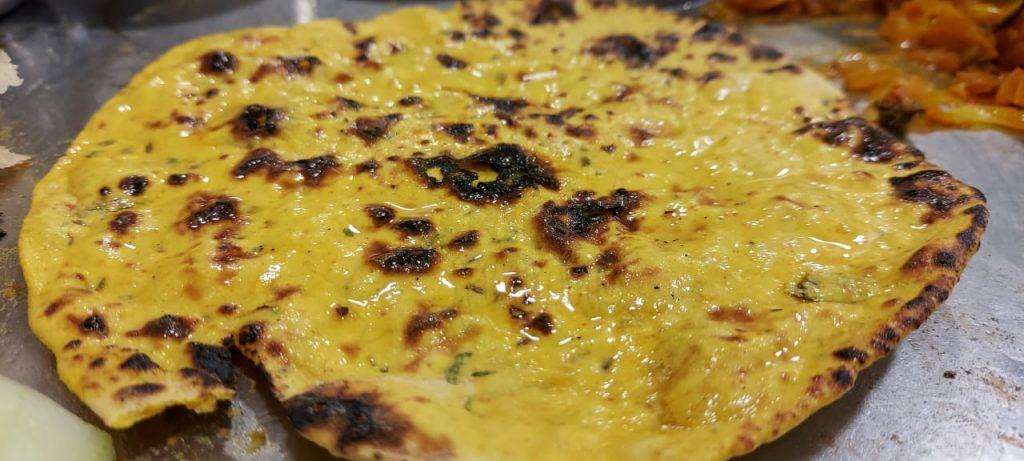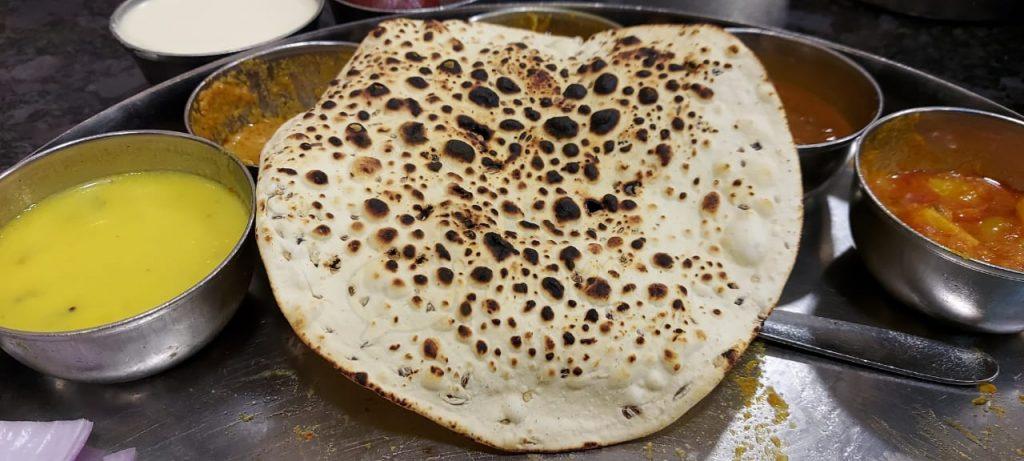 A Dal Baati repeat during the meal! Should have asked for a splash of ghee on this too 🙂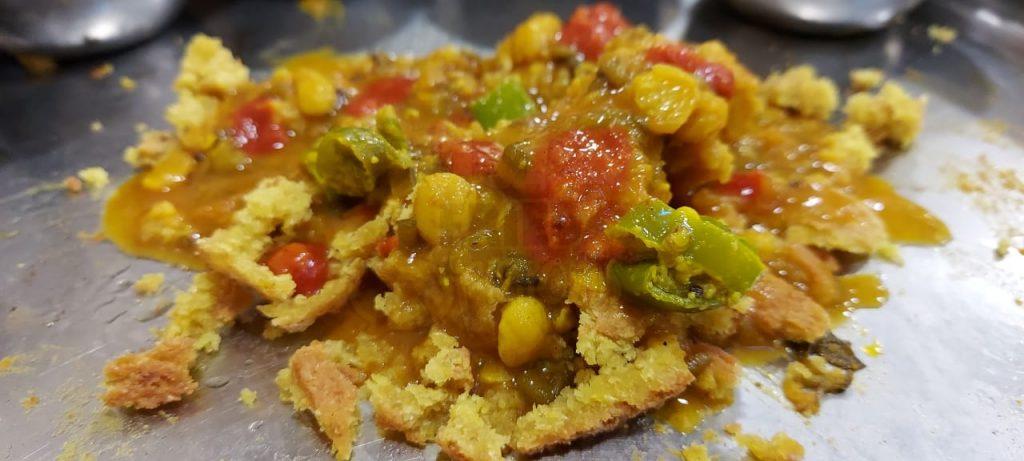 One very obvious miss was that Kichdi wasn't available as we were quite late. We had to be content with white rice. Though I really didn't need it, just for the sake of the green chilli achaar on the table, took a couple of spoonfulls of rice, added curds to it and ate it with the achaar. Loved the fresh curds with rice and achaar!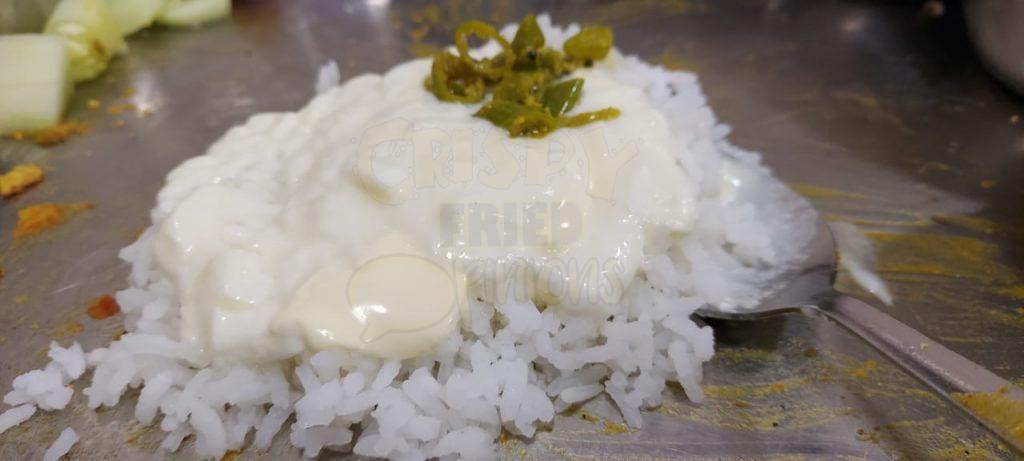 Gulab Jamun was yummy, a fitting end to a wonderful meal.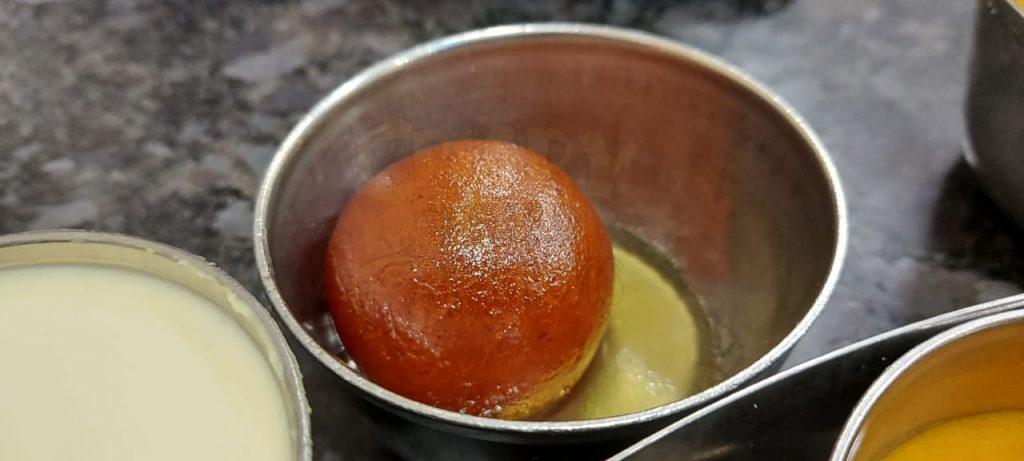 You could either opt for Chaas(Chaach) or Dahi along with the Thali. Since we opted for Dahi, we ordered one 'extra' Chaas only to taste. This was very diluted and ordinary. Probably the most okayish item of the evening. Spiced buttermilk sans any spice! 🙂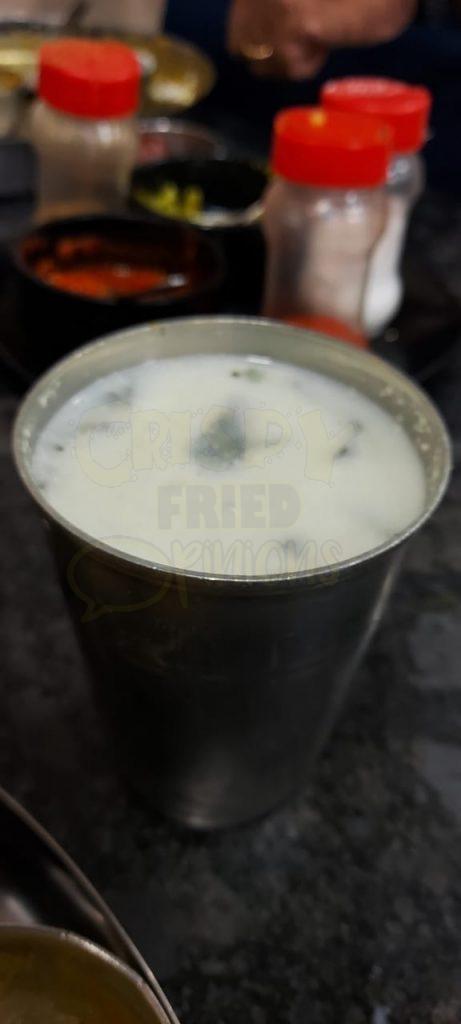 They didn't have Pudinaa Paani, so we settled for Mango Juice, Mango Lassi and Lassi. remembered the Set theory from school days. We have A, we have B, and then we have A intersection B 🙂 That's exactly how this looked. Mango juice was actually thick Mango pulp. It left me surprised! Super tasty mango pulp in this season?!? Lassi was good too and so was Mango Lassi. As I had mentioned, we were bordering on gluttony at this stage, and the impression the flavors made on the palate were soon fading away 🙂 We finished it right at this point, stuffed to the gills!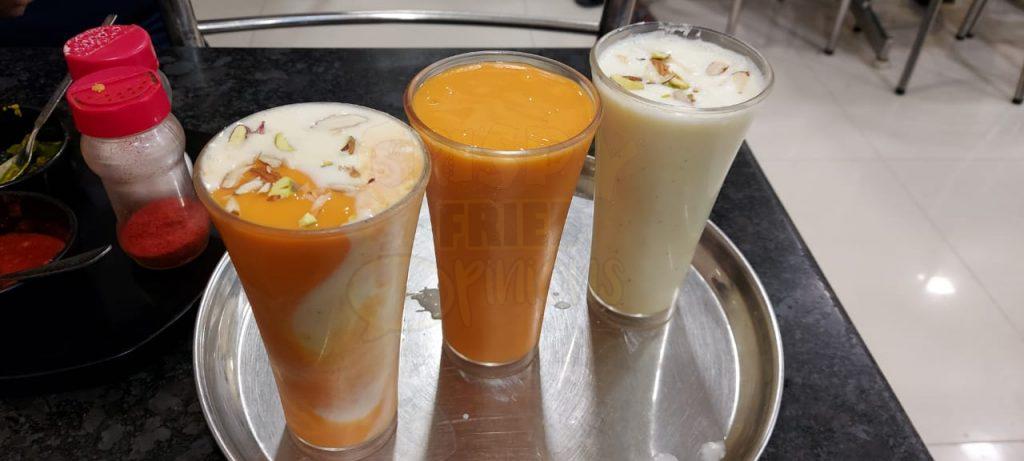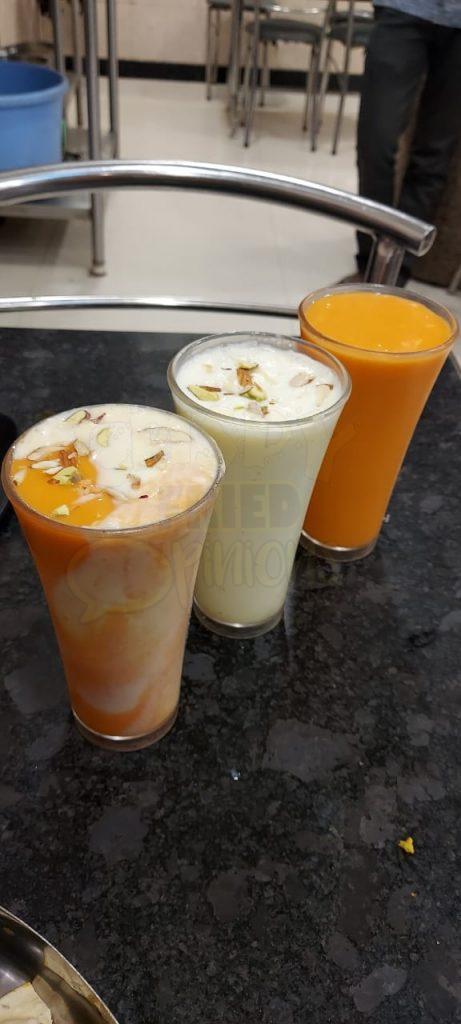 Now it was a very satisfying dinner overall! Anything to complain? I'd definitely say no! A couple of them, or probably three people, waited on our table serving all the dishes as and when they were completed. We didn't have to ask for anything explicitly. Every time they served something, it was with a smile, which is very hard to find generally in restaurants in Chennai.
Coming to the prices, yes, they have certainly increased the prices. As I have posted the pic of menu earlier, the basic Thali starts at 190 bucks and the rest of them are priced upwards of it. The special Thali being the most expensive of all, is priced at 290 bucks. Lassi, Mango Lassi and Mango juice were around 80 – 100 bucks each. We paid 1080 bucks in all (3 Special Thalis and a drink each), and a little extra for Chaach and Churma. Thanked the owner Mr. Tulasidas who was there at the counter, for the wonderful dining experience.
I'm definitely not going to complain about the pricing of the Thali, as 290 bucks is probably as much you'd pay for one extra dish in almost all upscale restaurants. For an unlimited meal with this kind of satisfaction, I'll gladly pay, and most certainly come back again!