This is not an elaborate review, because all we did was have a few beers and drinks before proceeding to a movie. Wire Room is perhaps the only place inside Phoenix Market City that serves liquor, something which even Hard Rock Cafe couldn't manage during those days! That's a big plus to have a place like that.
I've been here a few times with friends. All of my visits were a quick less-than-an-hour visits, just 'a couple of beers before a movie' types.
This time was no different, two friends and I had about an hour to go before a movie, and we decided to have a few beers.
A table tent mentioned an offer on Hopper beer – 4 for the price of 3, seemed good.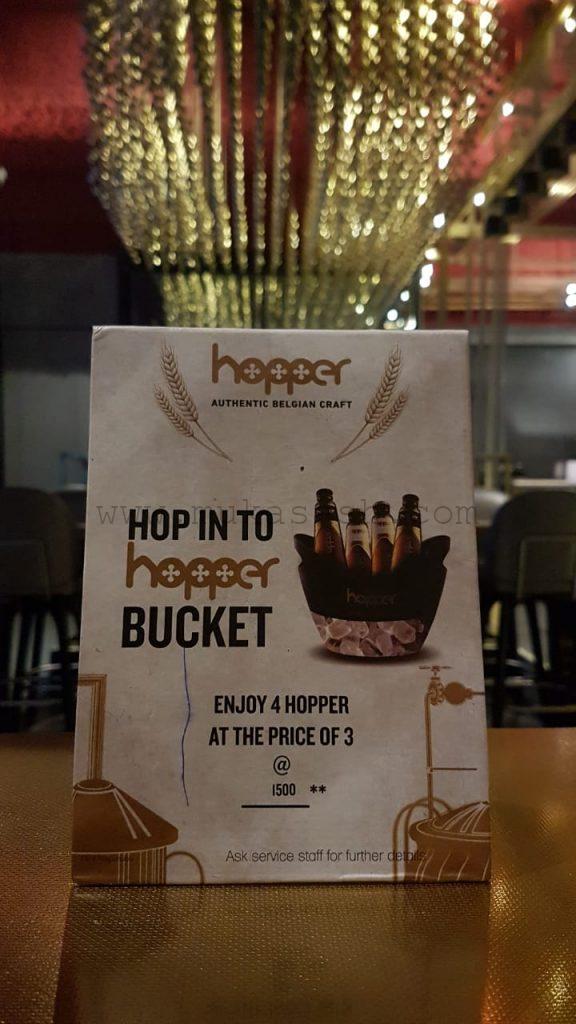 While I opted for it, another friend decided to have a virgin Mojito, as he wasn't planning to drink. Should say it was quite nicely presented.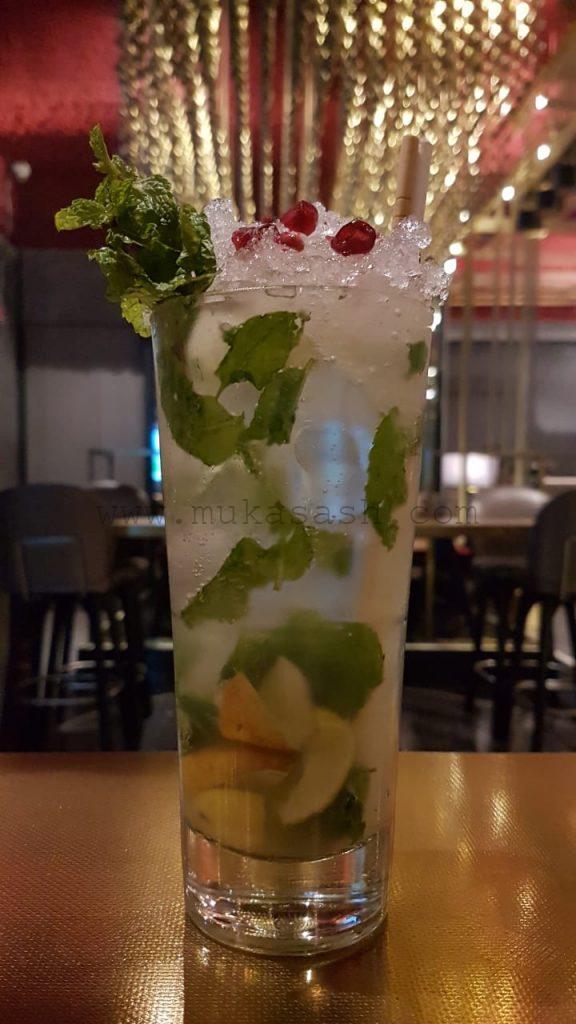 Meanwhile, the beer was served and I started off with it. Chilled well, it was good. I have had Hopper in a few places earlier – Moon and Sixpence, Radio Room and one another place, cant remember where. It is a Belgian Craft beer, and I love it.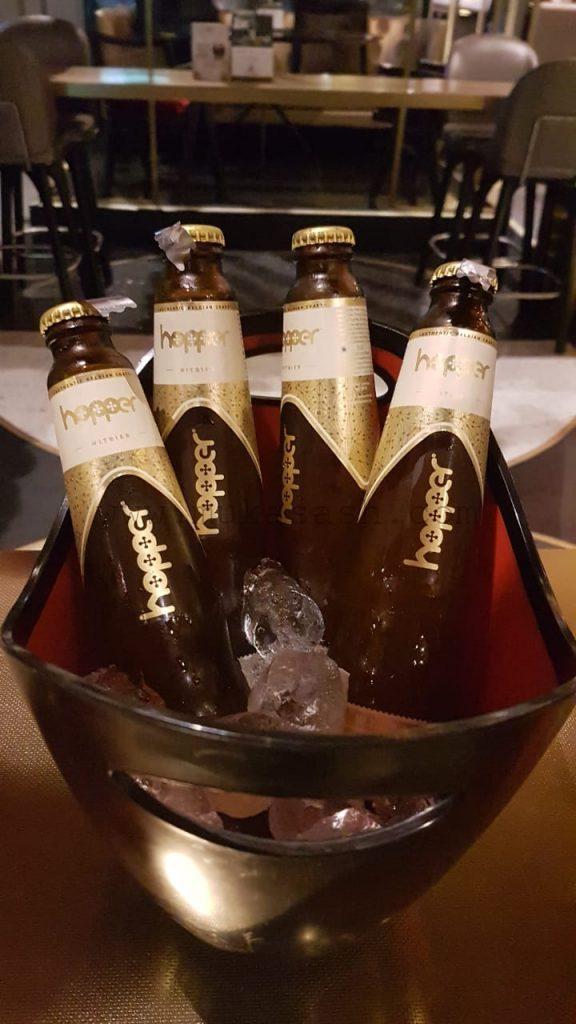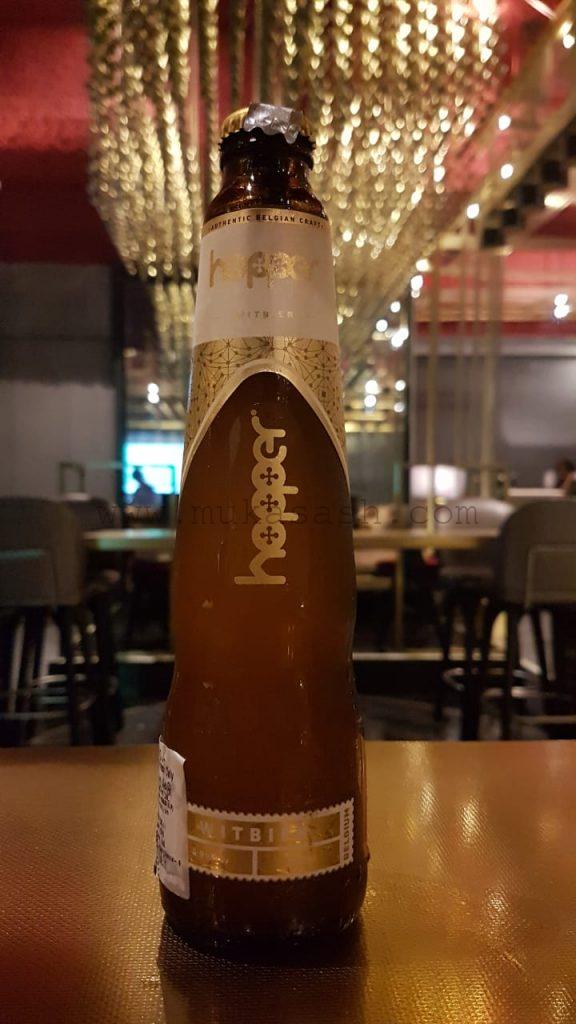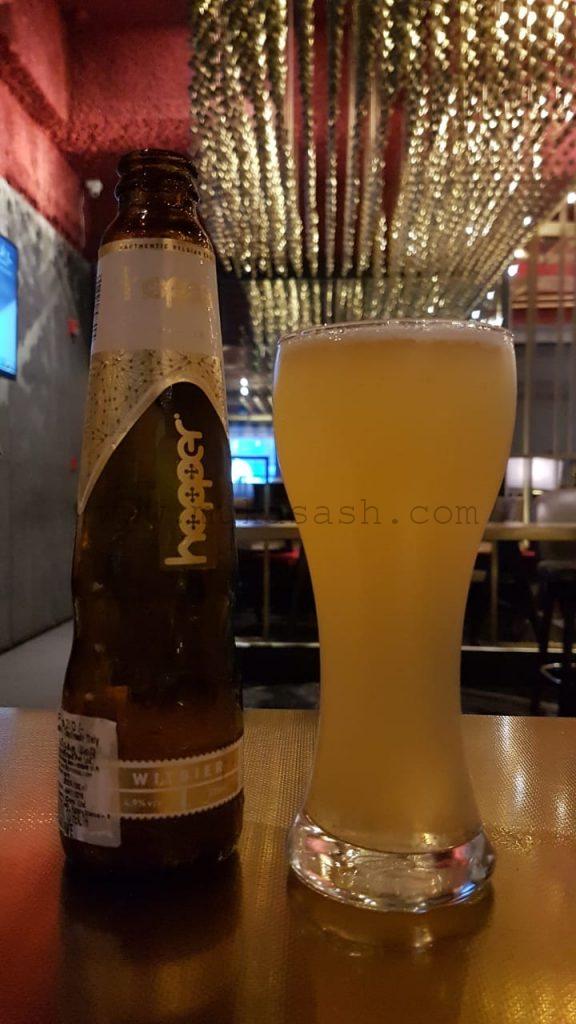 Another friend stuck to his usual drink, Royal Challenge.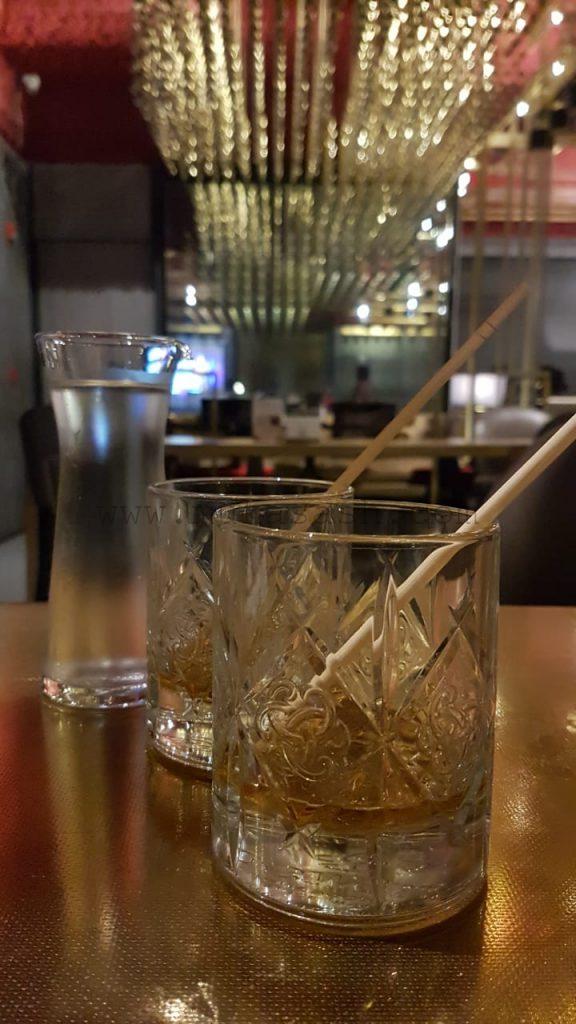 This place doesn't serve any complimentary snacks on the table. Wafers, peanuts, nothing! When I asked them, the waiter said they normally don't but she'll try to get something for us. She came back with a quarter bowl of peanuts 🙂 Good enough!
I've had some starters here earlier – 'minuscule portions, pricey, but tasty' is how I remember it. We were not in a mood to order any side-eats this time.
Overall, pretty good time! Chit-chat with close buddies over beer is always awesome! This place, as I said, is perhaps the only one serving liquor in the whole of Phoenix Market City. Perhaps that USP is the reason why it is pricey too. No complaints with that.
We paid a little less than 3K in all, a pretty good experience!