Without a doubt, one of the most happening pubs in Chennai. Looking at how the night unfolded, it clearly seemed like a favorite for a lot of Chennaiites.
I was taking my NRI friend out, so wanted to make sure he had a nice experience. We entered at 21:45 hrs and quite as expected, the place was buzzing with activity! Bouncers manning the entry checked with the manager and allowed us in.
Initially, we had to stand at the bar counter as most tables were taken, and we started with Hopper draught beer; a glass of witbier for me and a glass of blonde for my friend. Hopper is a craft beer that quite recently made a mark for itself in most pubs in Chennai.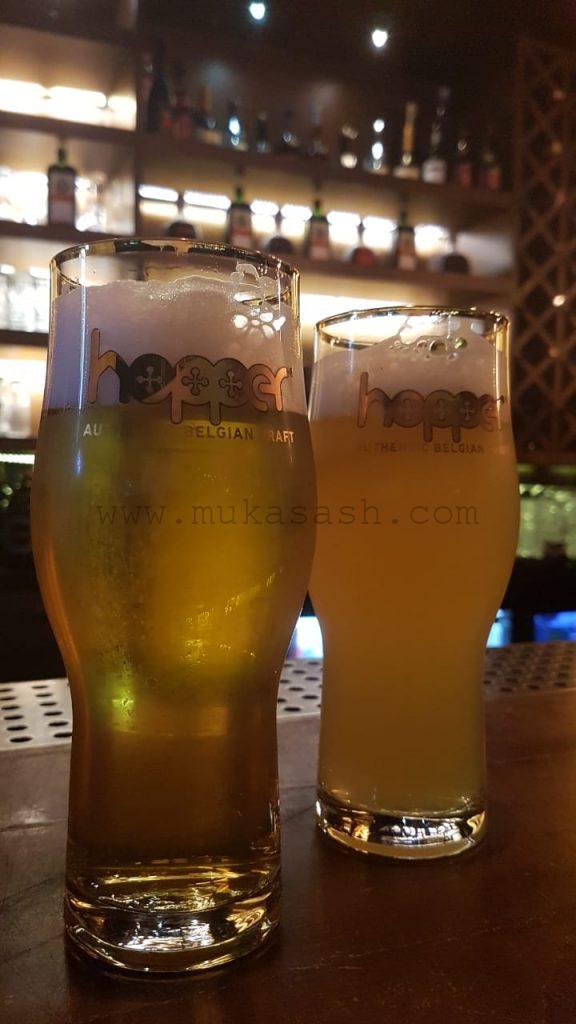 Meanwhile, we managed to say a Hello to the manager Ram and he was kind enough to get a small table for us. Wasn't the best, but definitely better than standing at the bar counter.
After the first glass of hopper, we decided to stick on to local beer. We ordered British Empire Pints.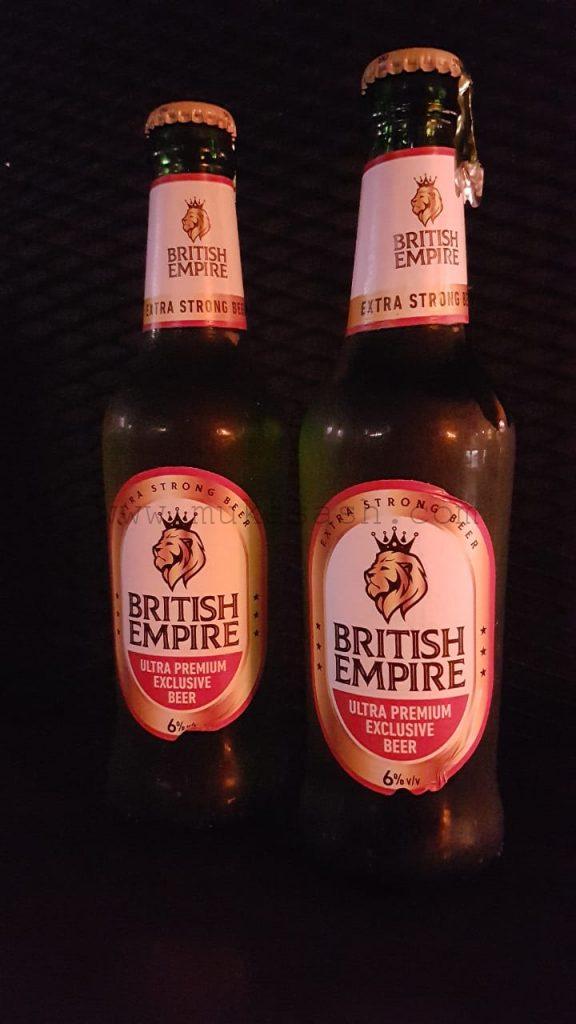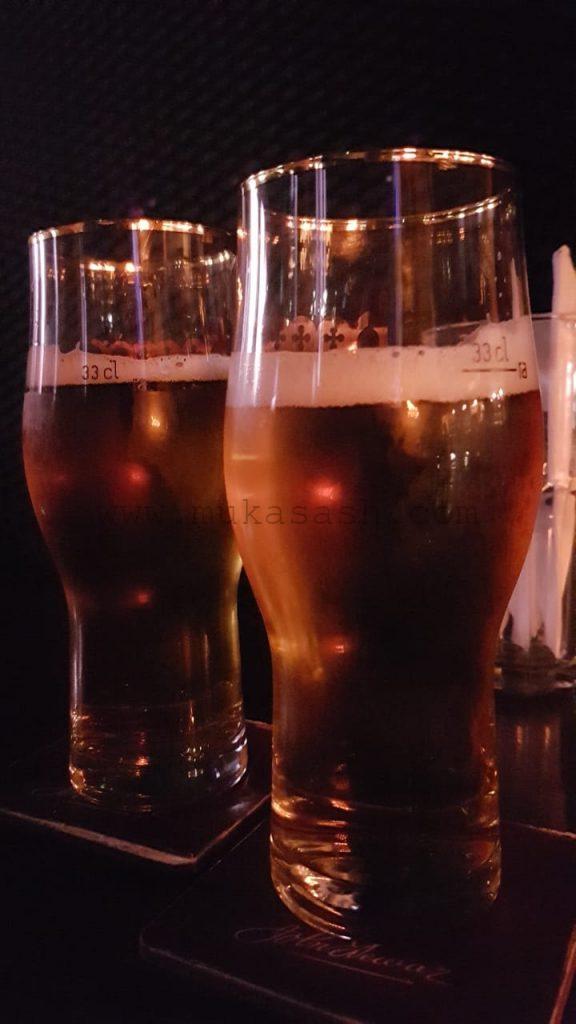 While we were sipping on the beer, we wanted to try some side-eats.
We ordered Peri Peri Paneer Tikka. Frankly, the first bite blew us away! Super soft and fresh paneer, with a mild flavor of mustard in the masala around it. The mint chutney along with it was good. Loved this, totally !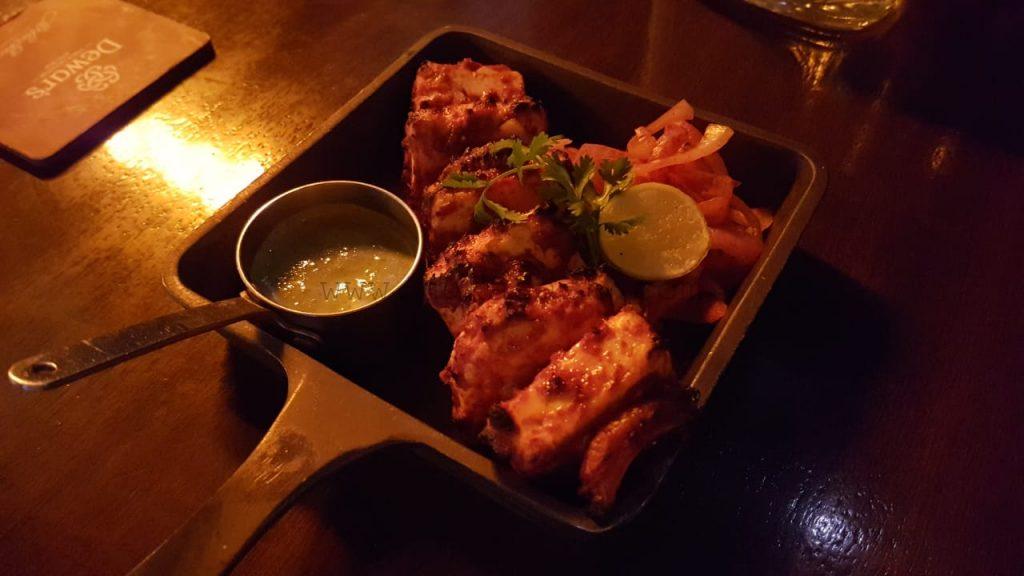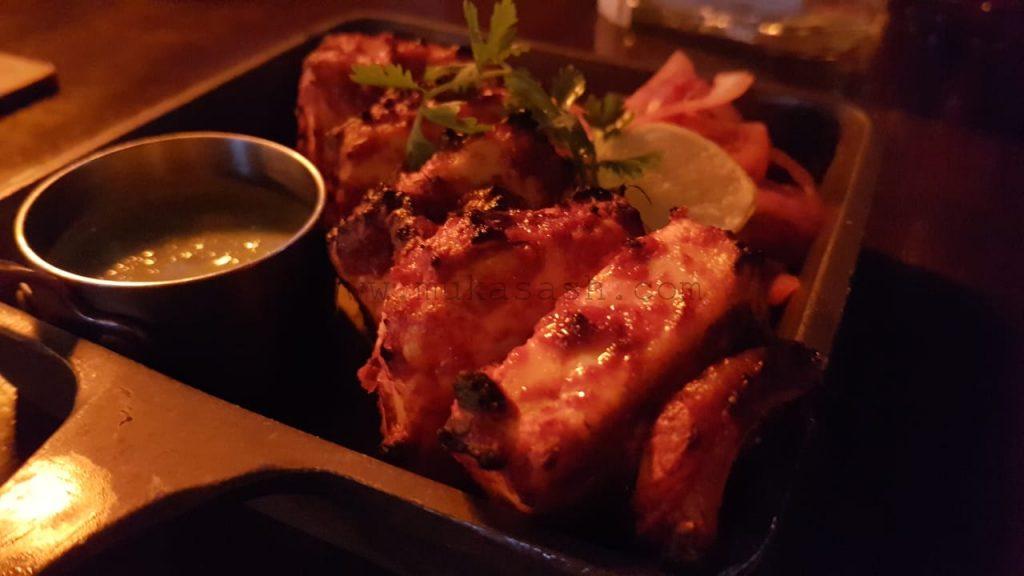 The next dish we ordered was Vodka Egg Fritters, to be made spicy. What we got was quite as expected. It was tasty, and super spicy. In a way, this was close to Chilly Egg that you get in most places.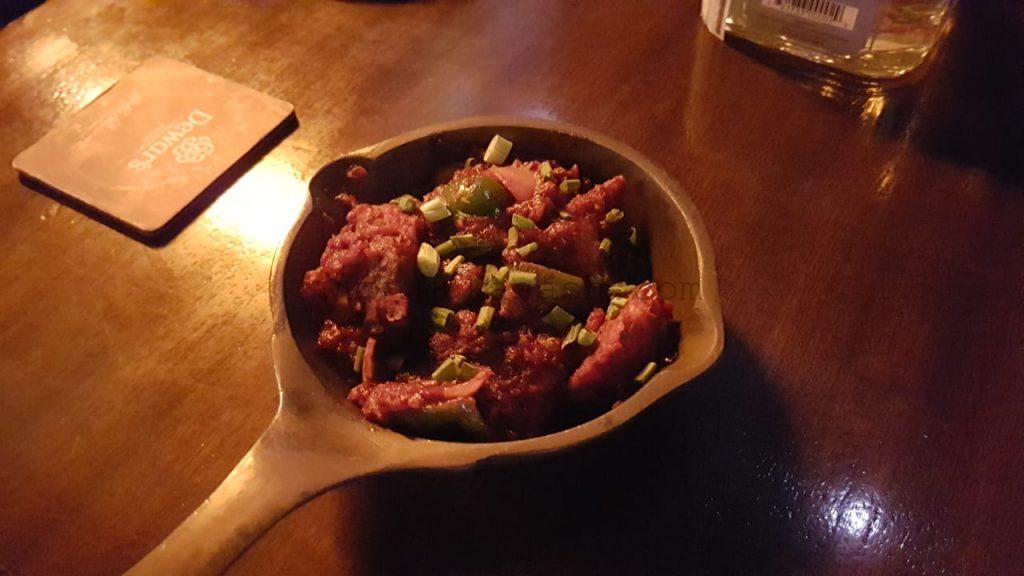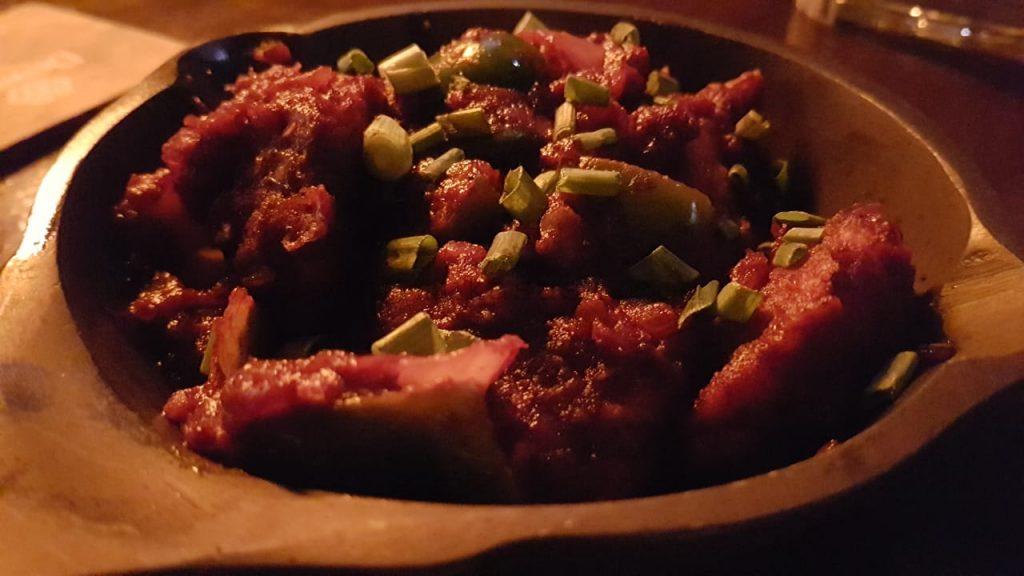 Mozzarella stuffed yellow Chilly Fritters was the next dish we tried. Basically Molaga Bajji stuffed with Mozzarella cheese. 🙂 The way it was presented, in a little bicycle, was catchy. It tasted good. Nice accompaniment to the beer. The peanut dip that came with it was good too.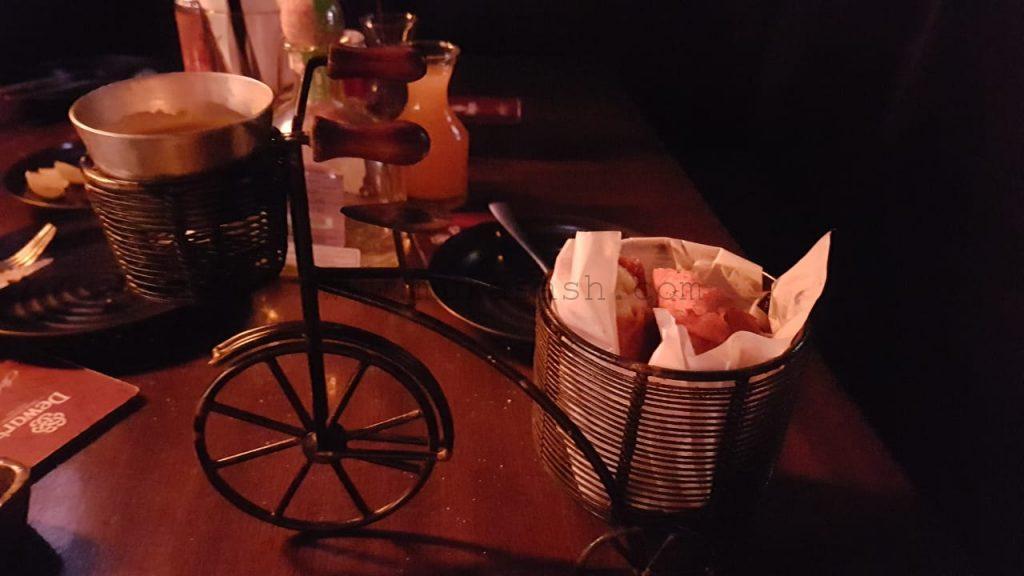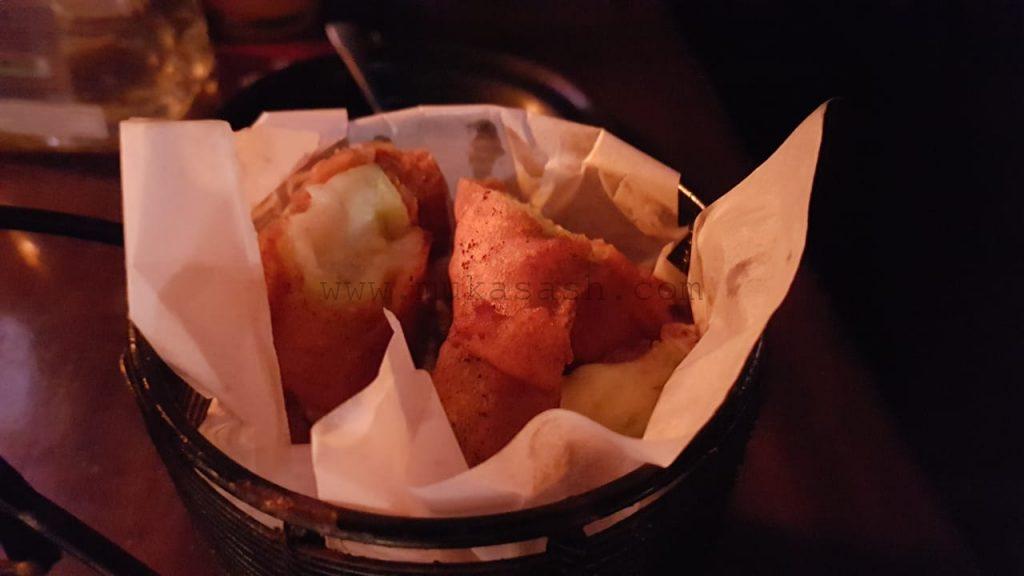 We kept repeating the beers and grooving to the music that the DJ was playing! The place was packed with people. A steady crowd pouring in, and as far as I could see, all the couples who entered were allowed without a question. Not sure if they had a prior reservation, but they definitely looked like regulars familiar with the place and so on.
As soon as it was midnight, lights were brightened and it indicated they were closing for the day. We decided to leave around this time. Have to mention that we had a wonderful time, in a super party environment. Happened to see a couple of celebrities too; actor Vikram Prabhu, and designer Sidney Sladon. Needless to say, the vibe was excellent.
Yes, sadly like most of the pubs in Chennai, they do have entry restrictions. Since it was a Friday Night, we did not want to be refused entry for being stags, so I had to call another friend to get my name on the guest list. I personally do not like this profiling, but based on past instances and brawls, the pubs choose to be safe than sorry, and I sort of have to agree on this!
This is one thing that is very different in the microbrewery scene in Bengaluru. I think we still have a long way to get there. We'll do, one step at a time!