The Flying Elephant in Park Hyatt has been one of our favorite places to visit around midnight when most other places close, another one is Anise, in Taj Coromandel. We were once refused entry on a Saturday night and since then, never made an attempt to even try on Saturday nights. That's when we shifted to Anise, which felt more welcoming and have to mention, their midnight buffet on Saturdays is a steal. Its been a while since we tried that though.
A close friend was staying in Park Hyatt and he checked with the hotel and was told he was welcome with a friend to the 'Saturday Night' at The Flying Elephant. That's how this visit happened.
It was almost 11 PM when we entered. The offer was too good to believe; 2000 bucks cover charge per person and unlimited spirits and beer, on select brands.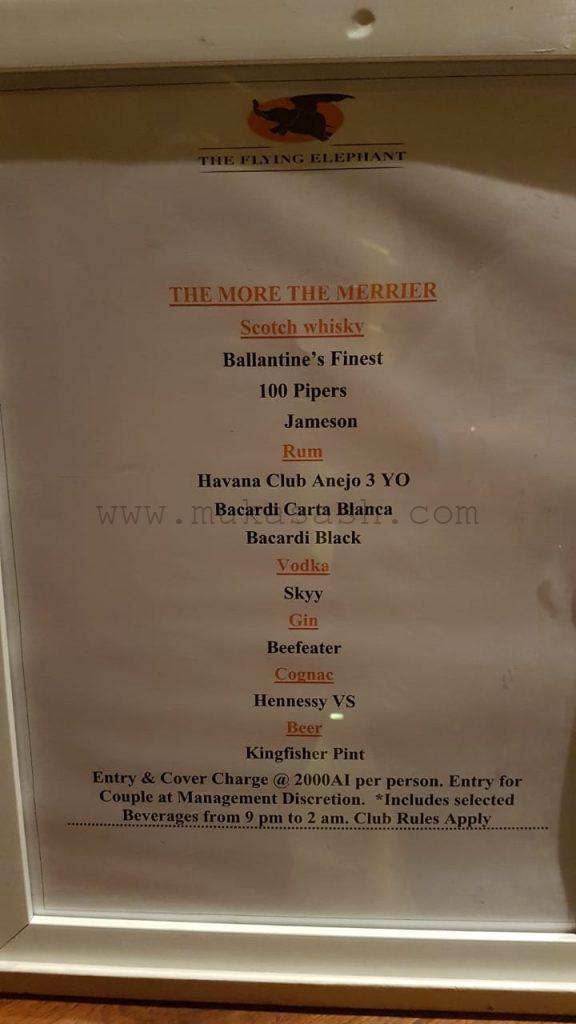 We walked into an already 'happening' place, as the offer started at 9 PM. We managed to get a table in one corner. Definitely not the best seat, but manageable.
Friend started with a beer and I, with Havana Club.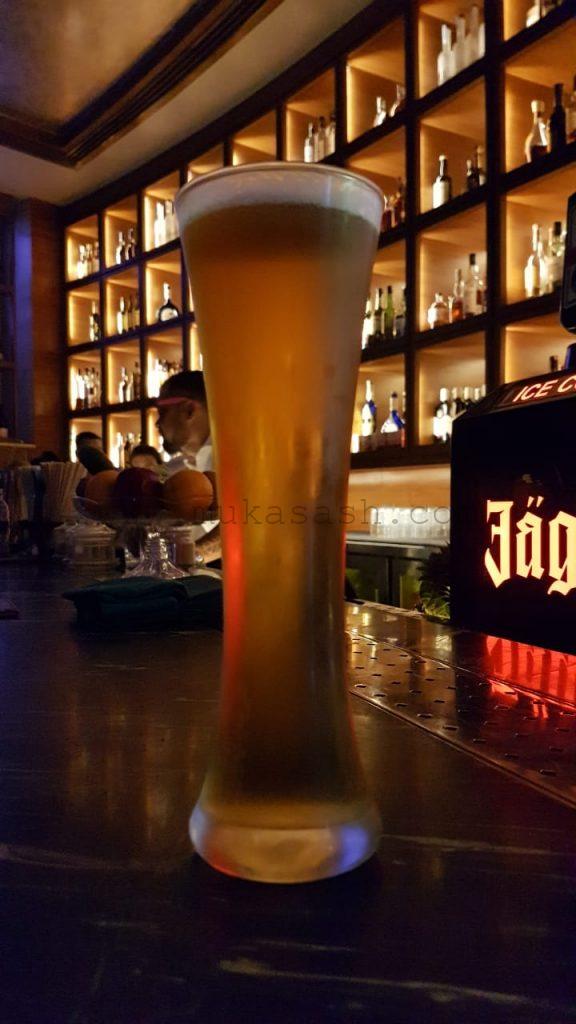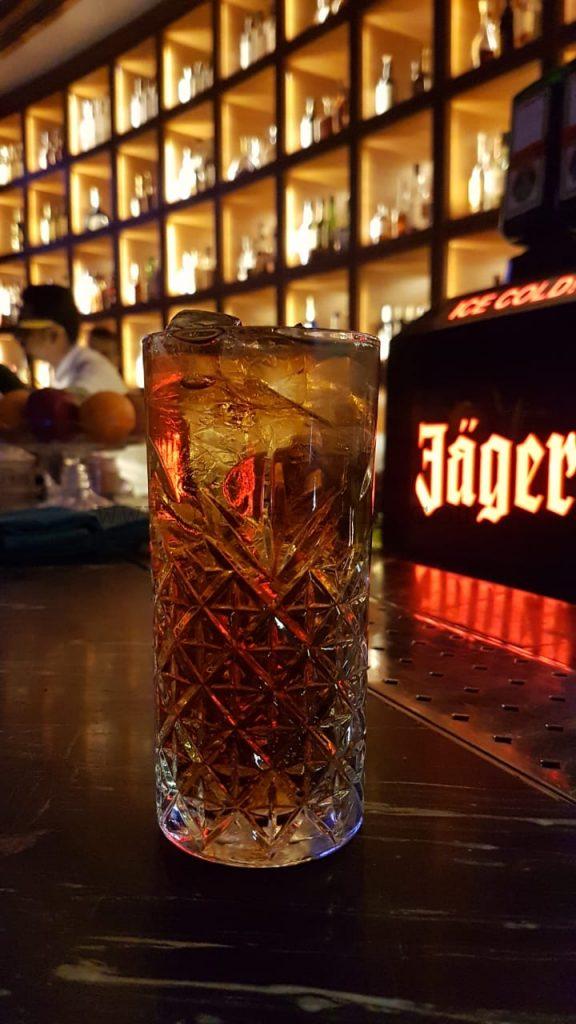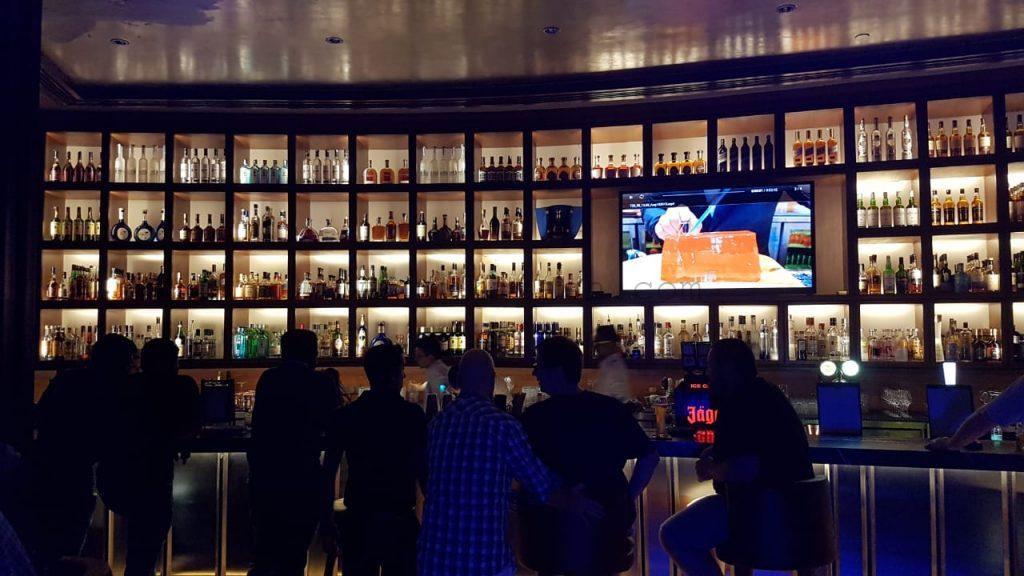 After a beer, my friend changed to Jameson.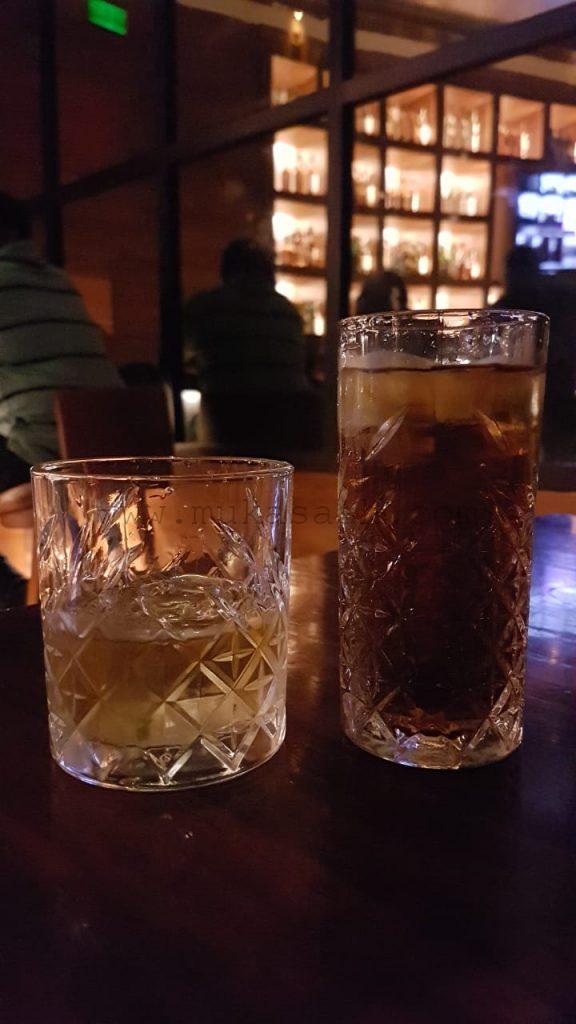 We were on the repeat mode, and all the bartenders at the counter were courteous and were serving drinks with a smile.
We ordered a Wok fried Chilli Paneer. It was very tasty and the paneer was soft and yummy!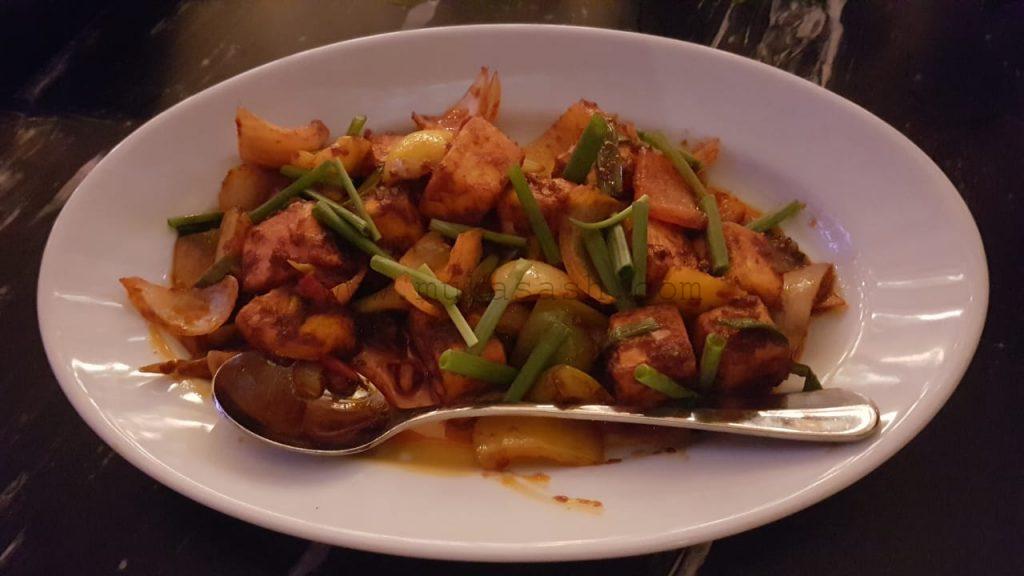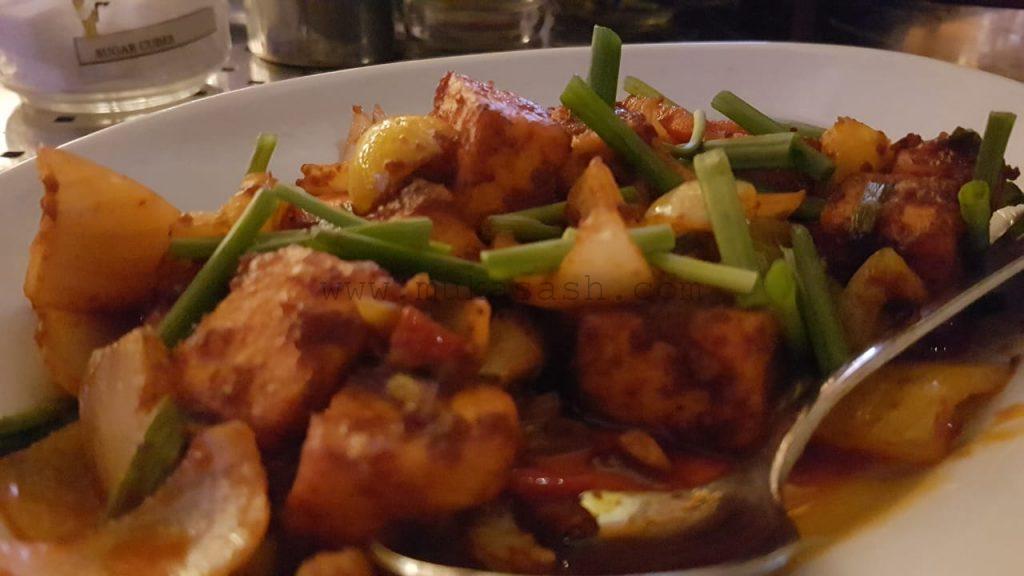 After a while we ordered Nachos, it was served with Salsa and sour cream. It tasted good too.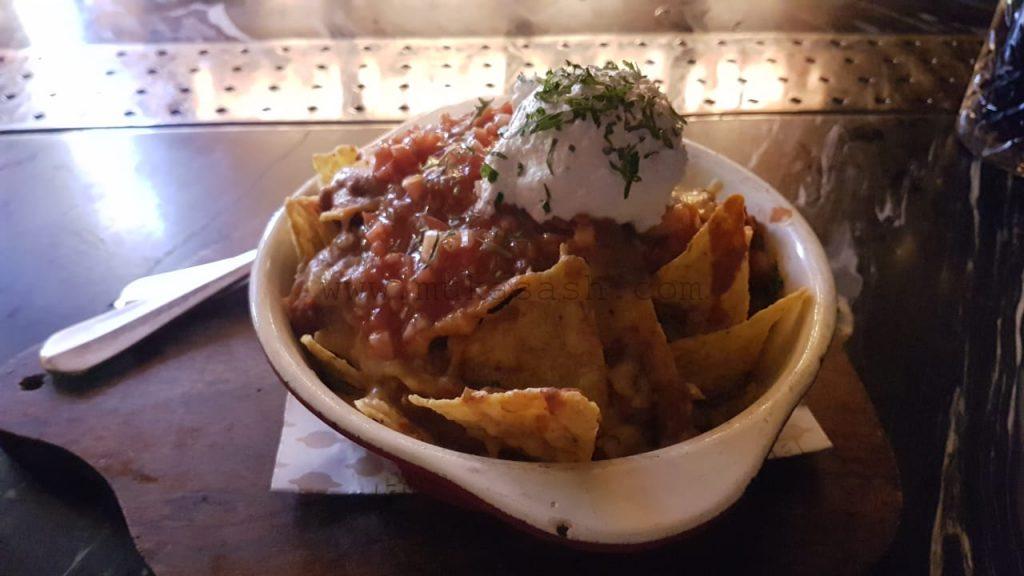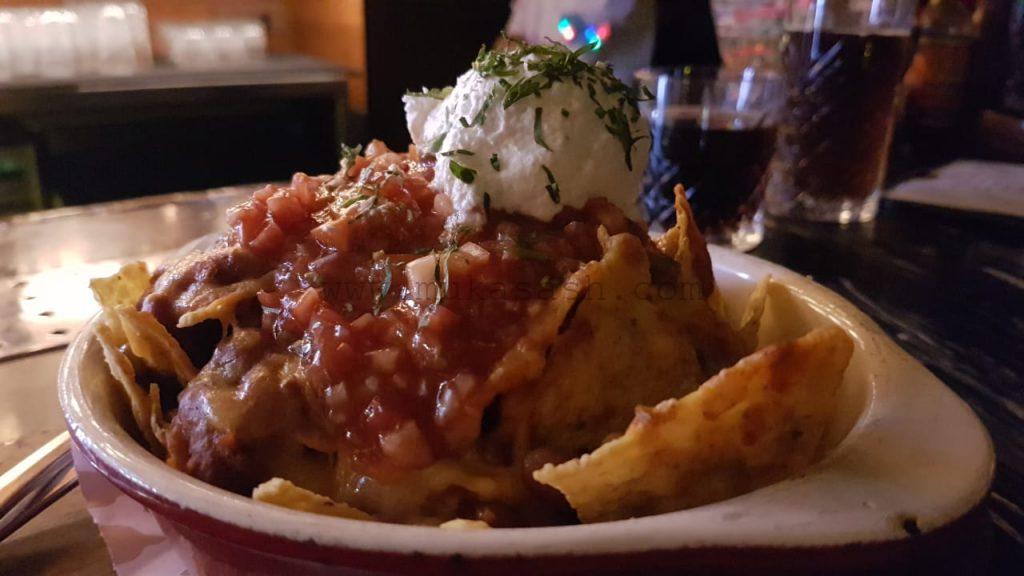 We were there until 2 AM when the offer ended. 🙂 Needless to say, we drank a lot and this offer, without a doubt, was a steal! The crowd was awesome, party vibes all over!
I am really not sure if we were allowed because my friend was staying at the hotel, or if it was open to all. In case you decide to go on a Saturday night and you're just a group of guys, I would recommending checking with the hotel, in advance.
The previous evening we were actually pub-hopping and our third and last hop was to The Flying Elephant. Sitting in the open and sipping on beer, bliss!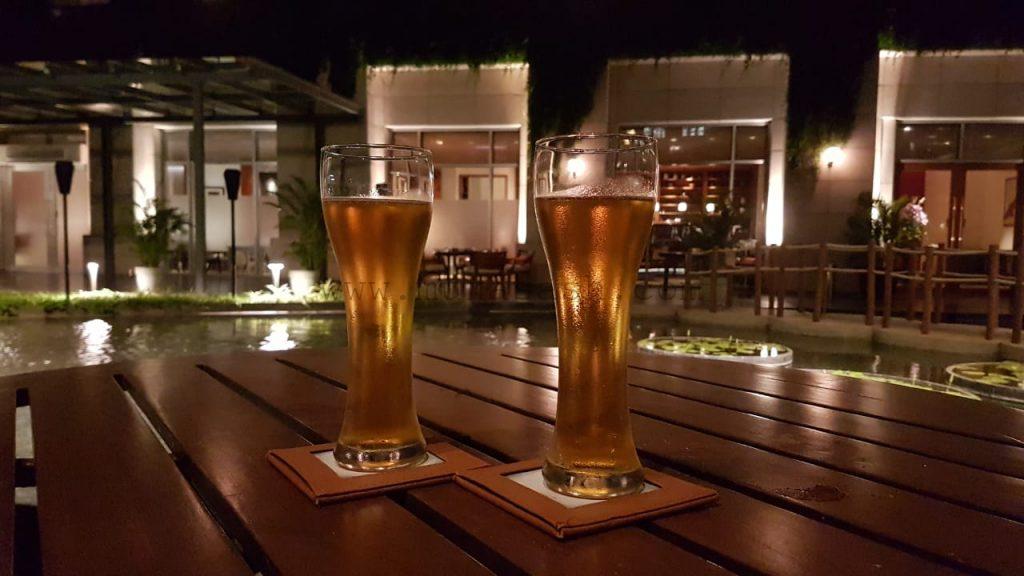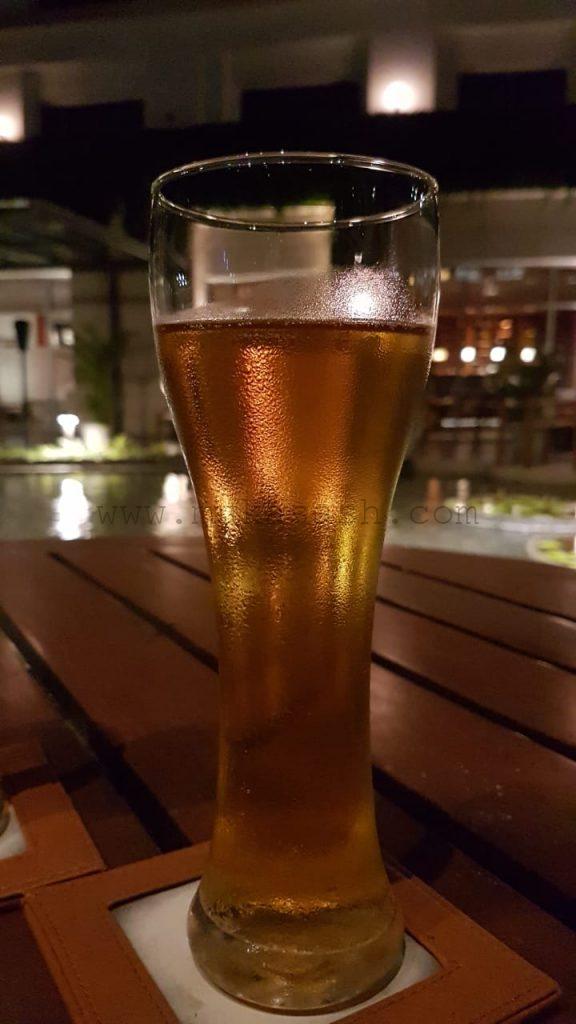 We were a bit hungry at that time, ordered a plate of podi Idly, it was tasty but very pricey, I heard.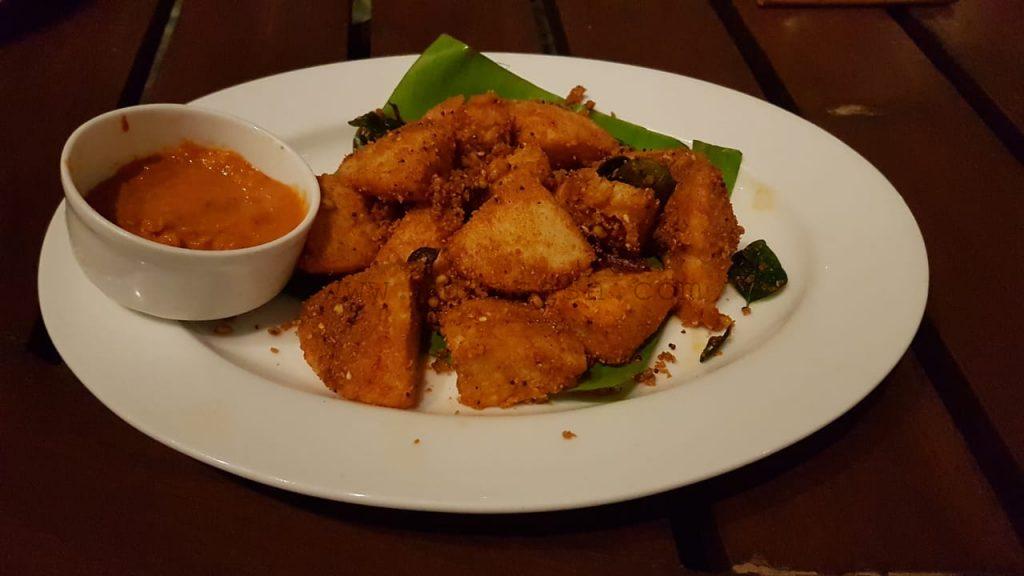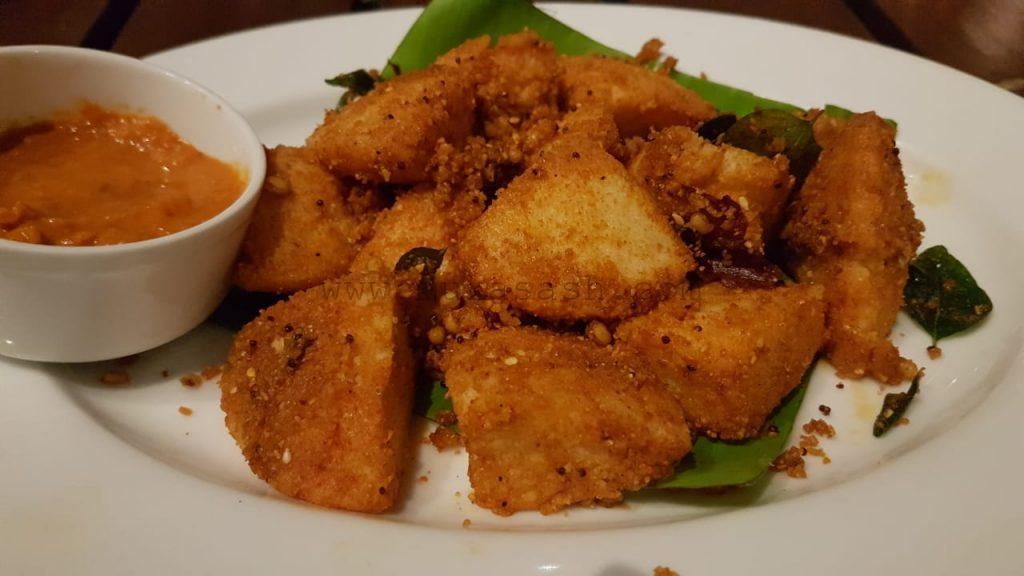 If it is not a Saturday night, and if the time is around midnight, I'd head to The Flying Elephant without a doubt! If it is a Saturday night, I would first confirm with the hotel and then head to the place. 🙂