It has been a long time since I have eaten anything from restaurants, quite understandably so, because of the pandemic situation. While there have been talks of businesses resuming, lockdown being relaxed, etc, the foodie in me was curious to see if any options for delivery and takeaway opened up in the vicinity. Of course, safety is of paramount importance, not denying or discounting it at all.
Peadika by Kappa Chakka Kandhari, is the new brand that focuses on Takeaways and Delivery which was recently started keeping in mind the 'new normal' way of operating restaurants in these trying times. Since dine-in is still forbidden, restaurants are coming up with novel ways to serve the customers with highest standards of sanitization and hygiene. One can relate it to an easily accessible shop that serves comfort food with simple menus, precisely the need of the hour for some.
It was a very pleasant surprise to get a call from Chef Regi Mathew, of Kappa Chakka Kandhari who wanted to check if I'd like to try their Biryani, as he was planning to deliver it to a few friends and get their feedback. For a chef of that stature to consider my feedback, it was overwhelming indeed! Well, I should say I'm no stranger to Kappa Chakka Kandhari, immediately jumped up and said "Yes", without a slightest hesitation! 🙂 I couldn't wait to get my hands on it!
The anxious moment arrived and I was even more surprised to see the Chef himself at the wheel! Thanked him profusely for this gesture and went back home eager to dig into the biryani.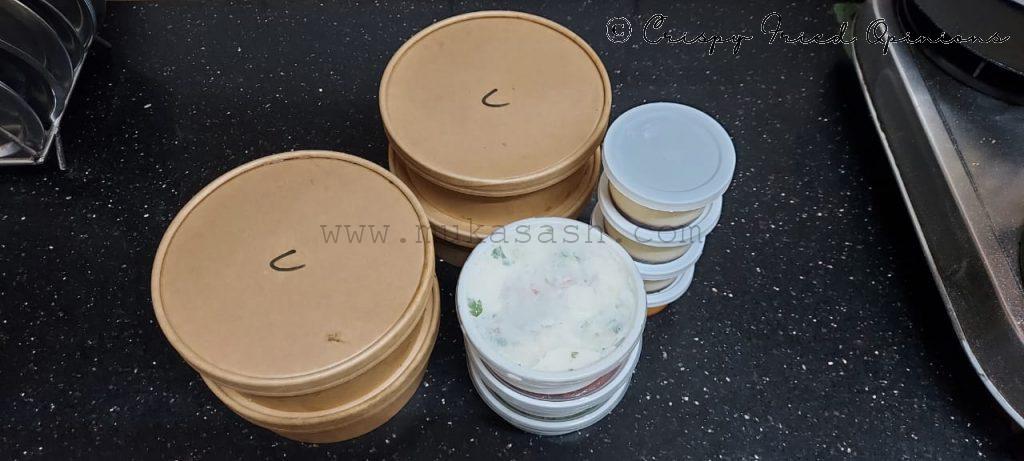 Excitedly unpacked the contents! He did tell me that there was also Caramel Pudding which I should refrigerate right away, and I did that. Oh my! the packing was lovely, wonderful aromatic Thalaserry Chicken Biryani topped with cashews, fried onions, raisins, and a boiled egg, it was a treat to the eyes. It tasted wonderful, chicken was nicely cooked, soft and succulent.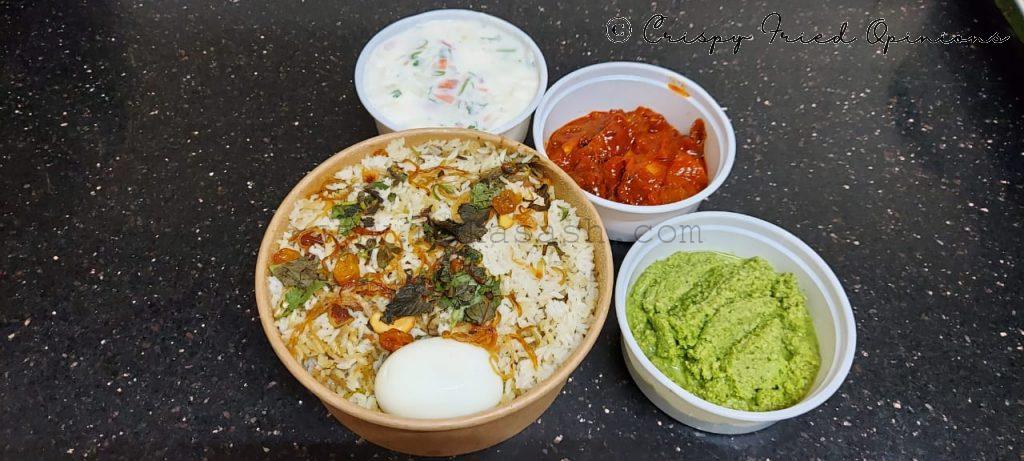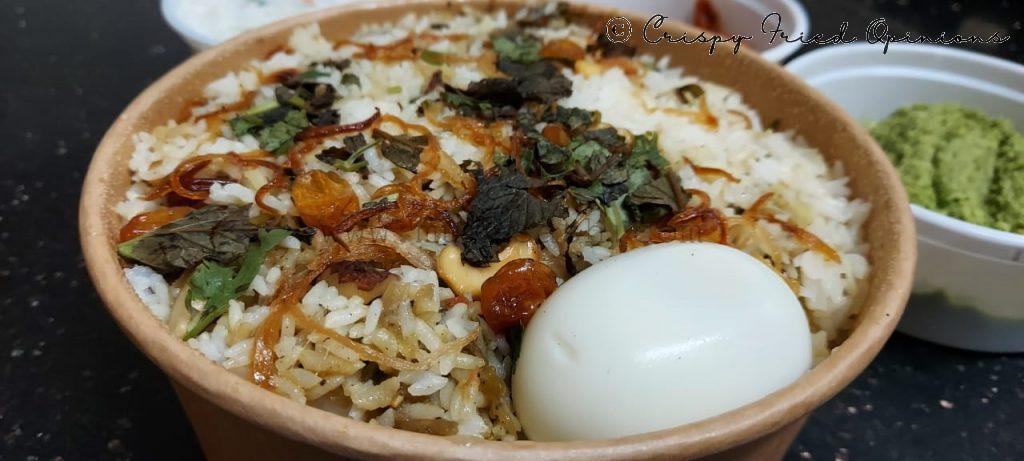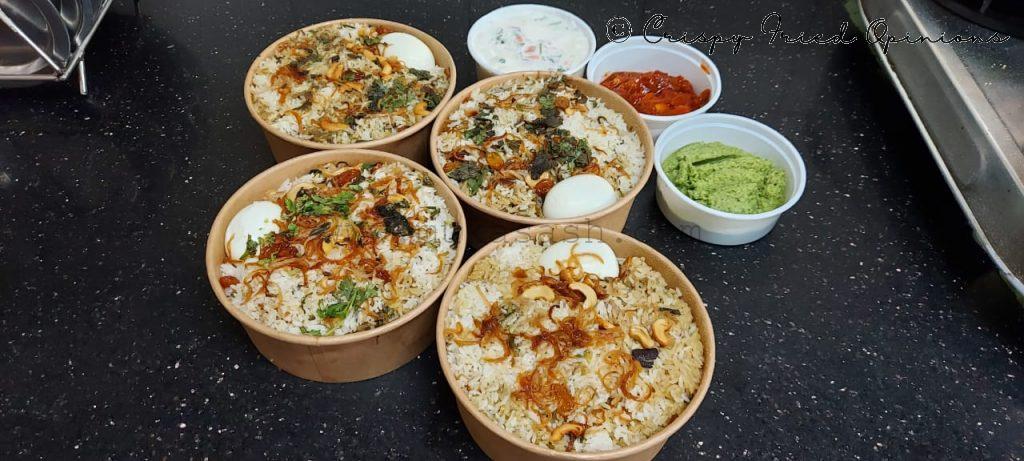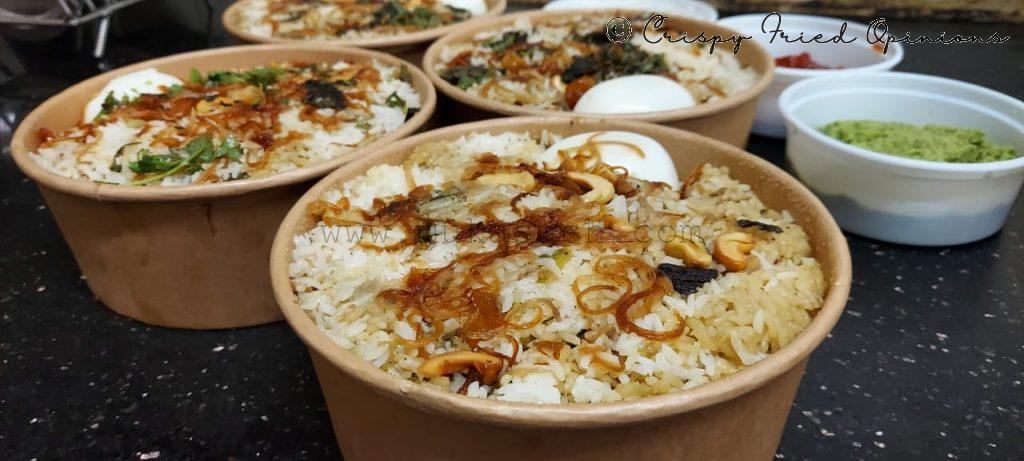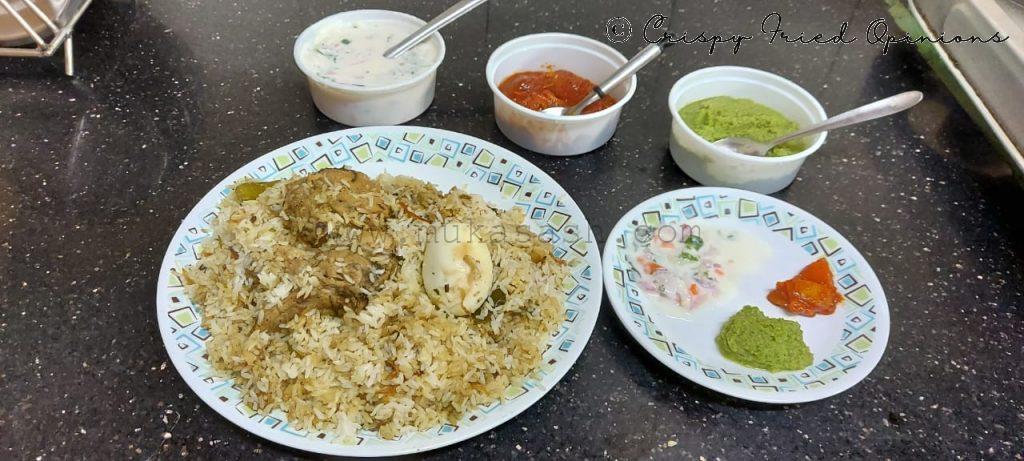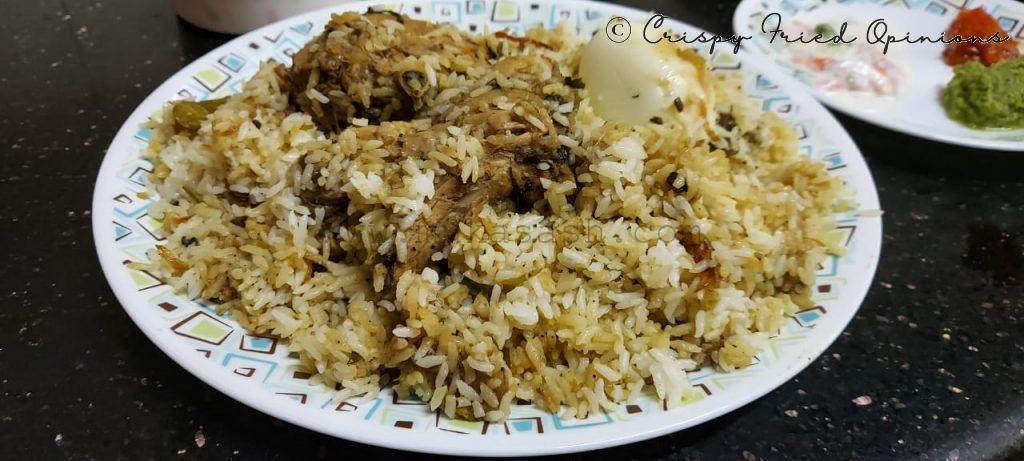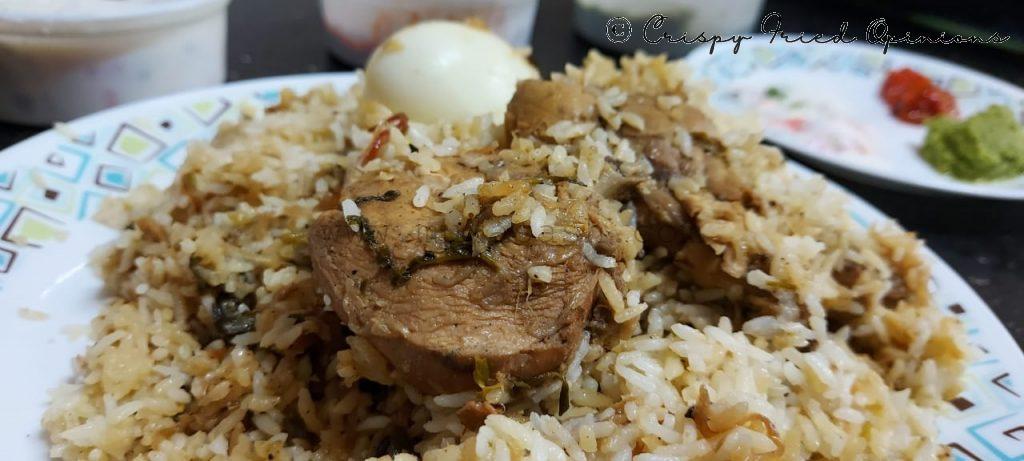 The accompaniments were Lemon Date Pickle, Raita, and Coconut Coriander Chutney. All the three tasted yummy along with the Biryani.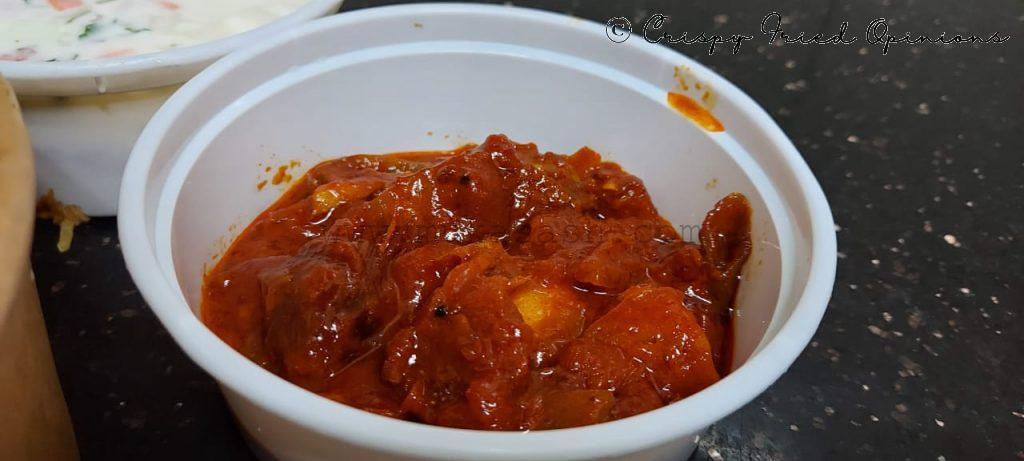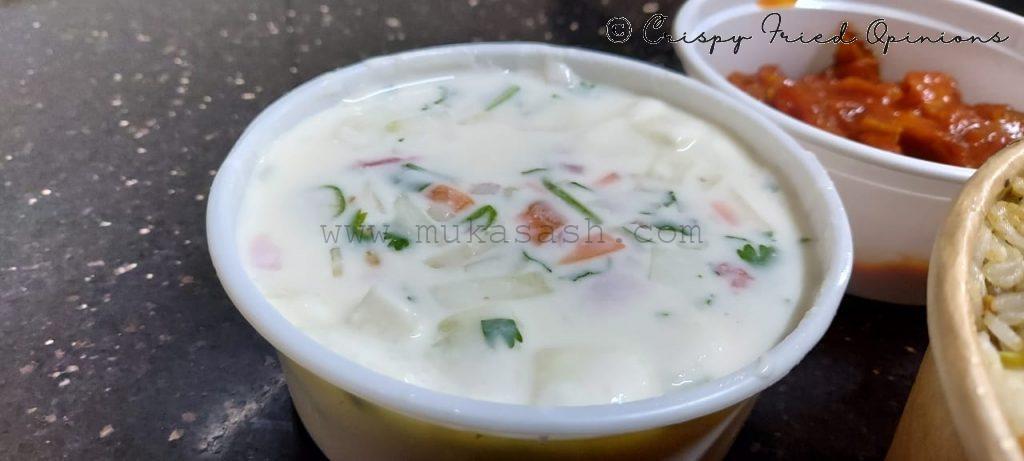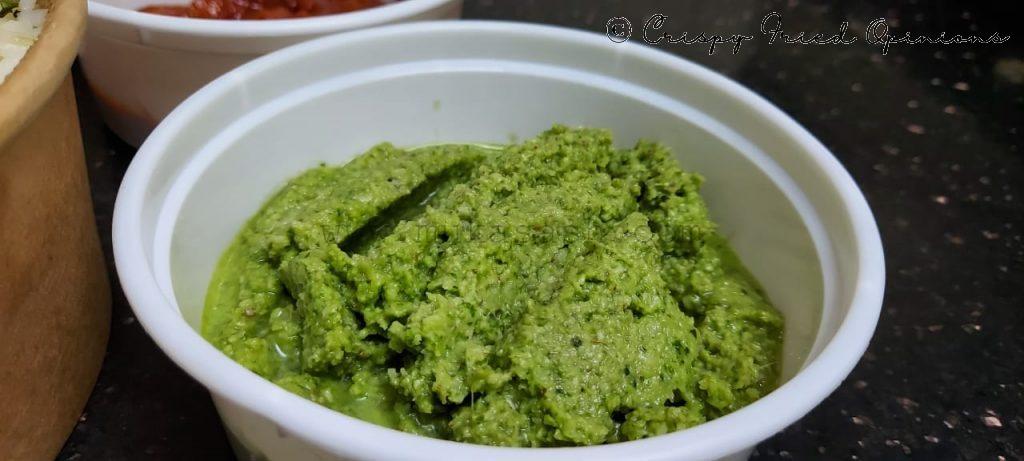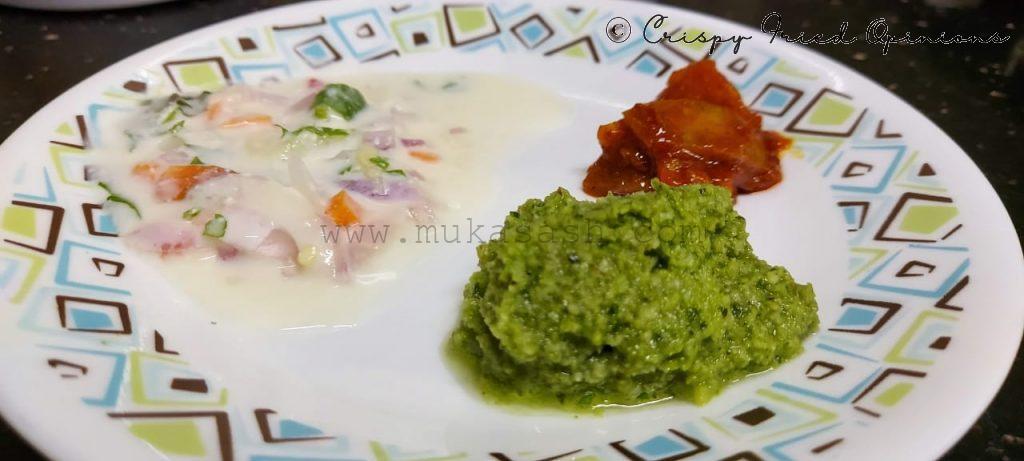 Over to the caramel custard in the fridge. Sweet little portion, very cute. I made it at home recently, and could quite relate to this. The texture was brilliant, the egg smell not at all dominating, a slight bitter aftertaste in the caramelized syrup, loved it totally !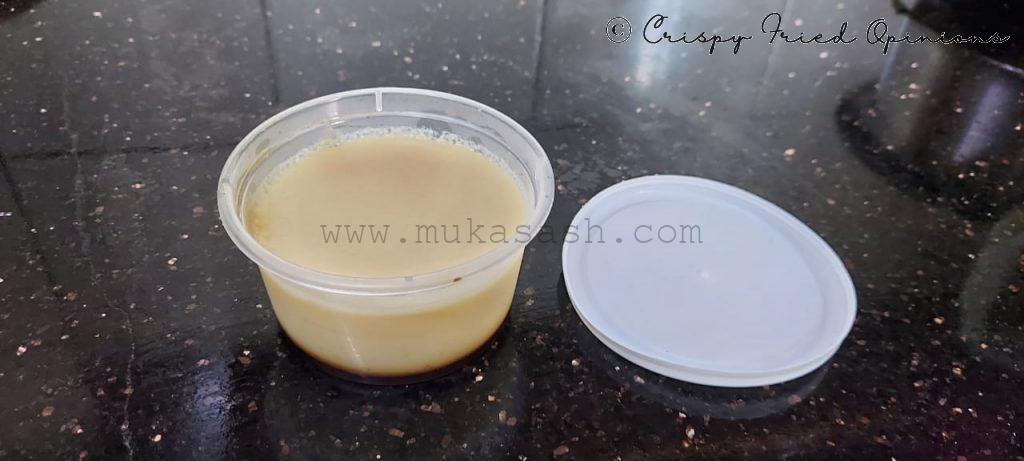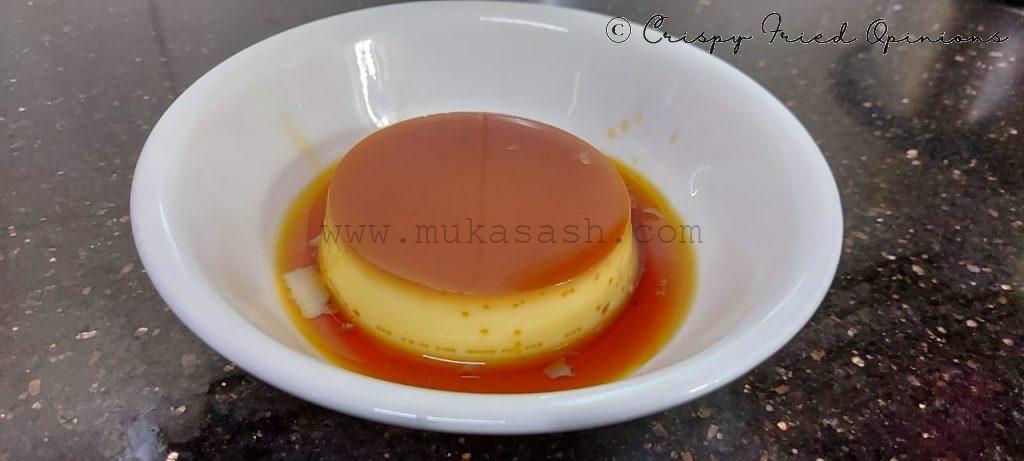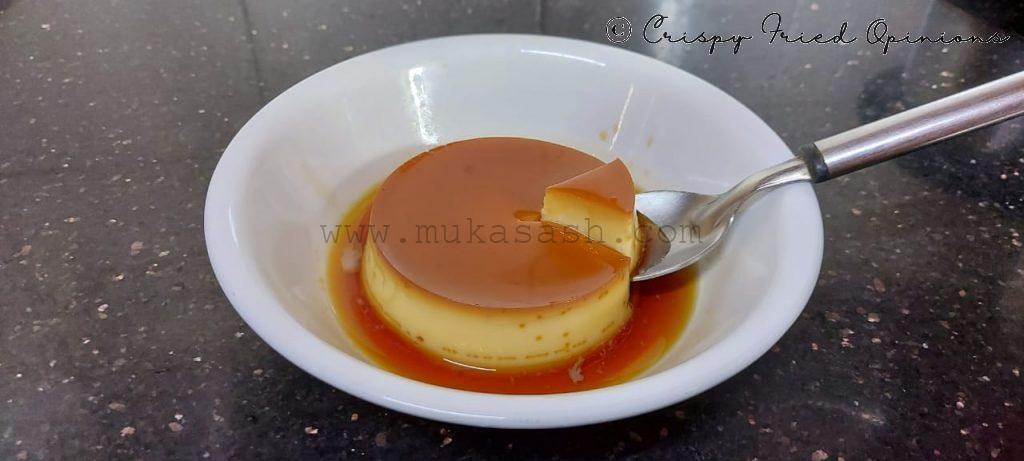 We relished the biryani, the excitement all the more because we were having restaurant food after a long time of 2 months! Exactly two months ago the last time I dined out was at Erodu Amman Mess.
It was a wonderful lunch overall ! Since this was an invite from the chef himself, this was on the house and I didn't have to pay for it.
I'm yet to get a glimpse of their menu, and hence can't comment on the price points right now. I would certainly be glad to order again from them in the coming days.
p.s Please use your own discretion when ordering food from restaurants during these times. Please make an informed choice.