One of the newly opened places garnering a lot of attention in food groups, decided to check it out right away! A friend and I decided to have lunch here. The place is located off L.B. Road, just adjacent to Sony Centre, in a basement. The name board is prominent, difficult to miss.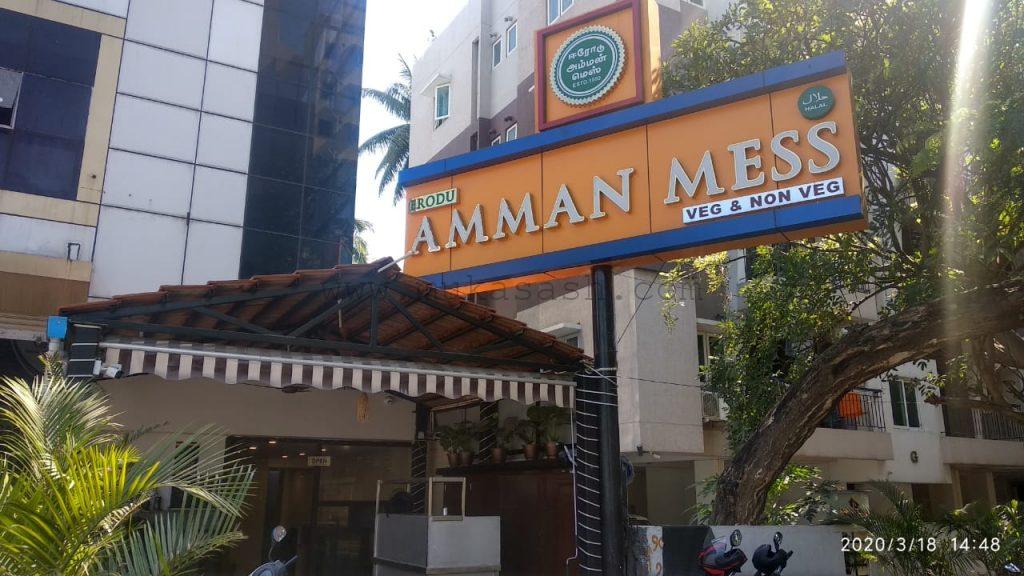 There's place for parking 3-4 cars, and the road is broad, so you can park on either sides, not a big challenge. A small board mentioned the specials of the day. Sankara Fish Fry got my friend excited, rest of the veg dishes weren't too appealing!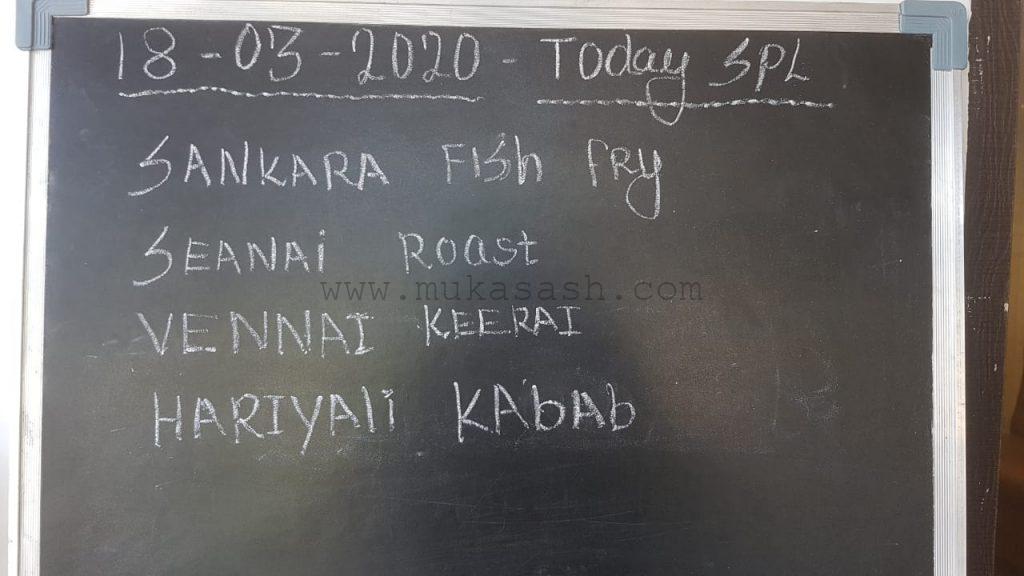 We entered into an absolutely packed house around 2 PM. Thankfully, we got a two-seater table right away! As we entered, a person sprayed some sanitizer on our palms and then let us proceed. Some good things in these trying times.
A quick look at the menu, the only thing disappointing was to see Chinese and North Indian in a place called Erodu Amman Mess. Anyways, we focused on what they were special for.
Ordered a Kozhi Rasam each for me and my friend. Wonderfully tasty! Rightly spiced, a tad too oily on the top, but no complaints. It was superb.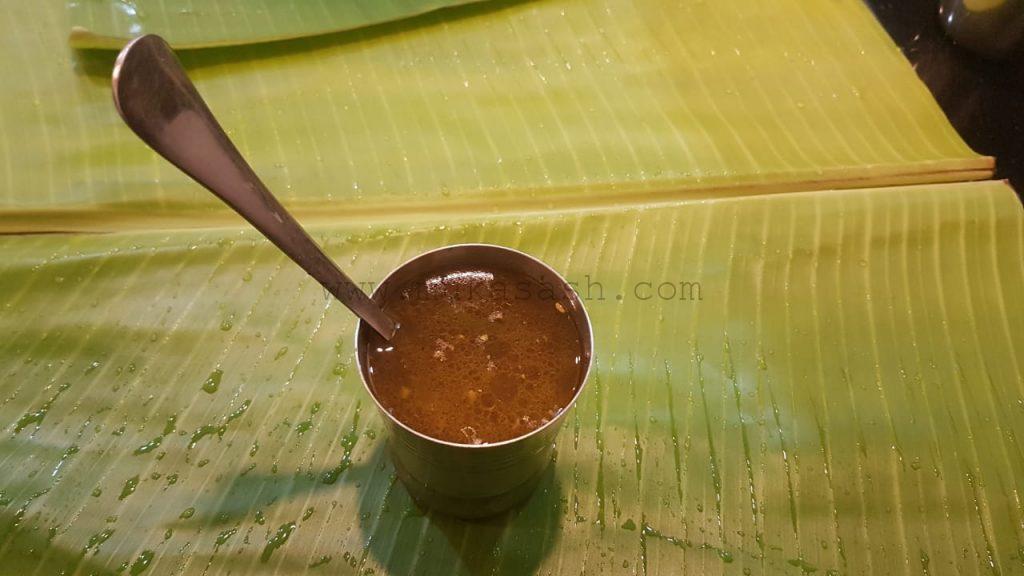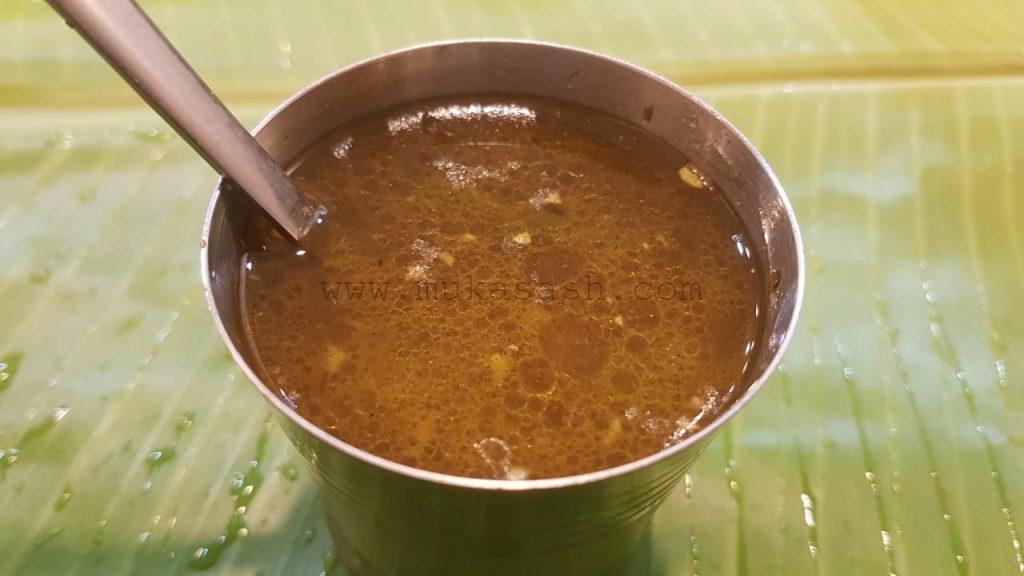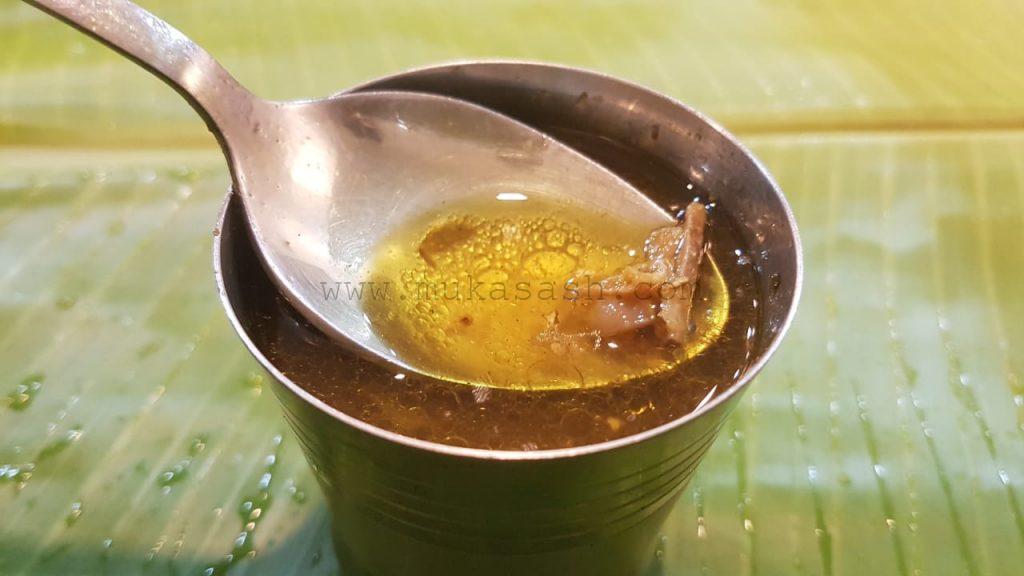 They had Chicken Kola in their menu, but sadly they were sold out. So ordered 2 pieces of Mutton Kola. I tasted a little of it, it was good. Friend liked it too.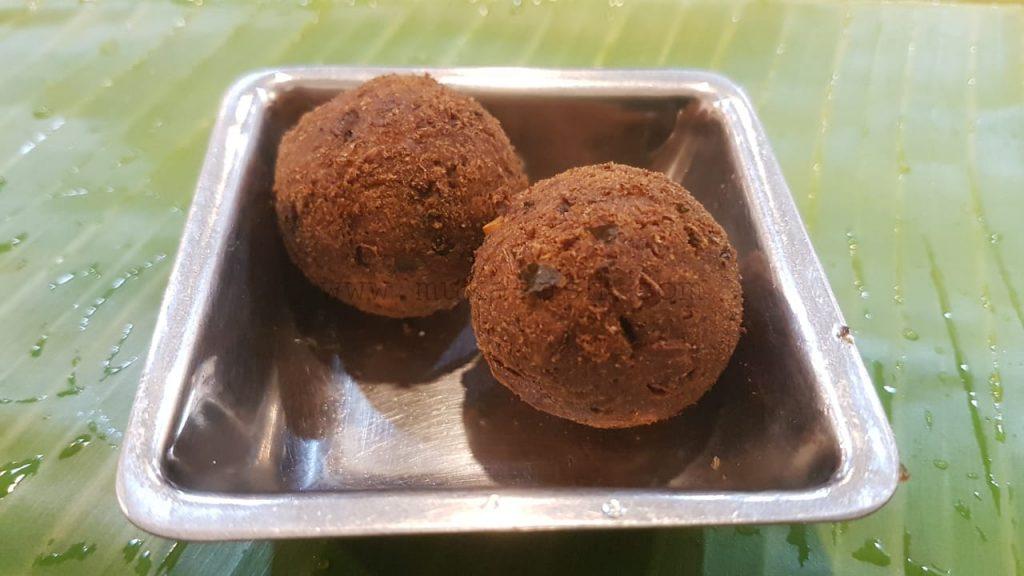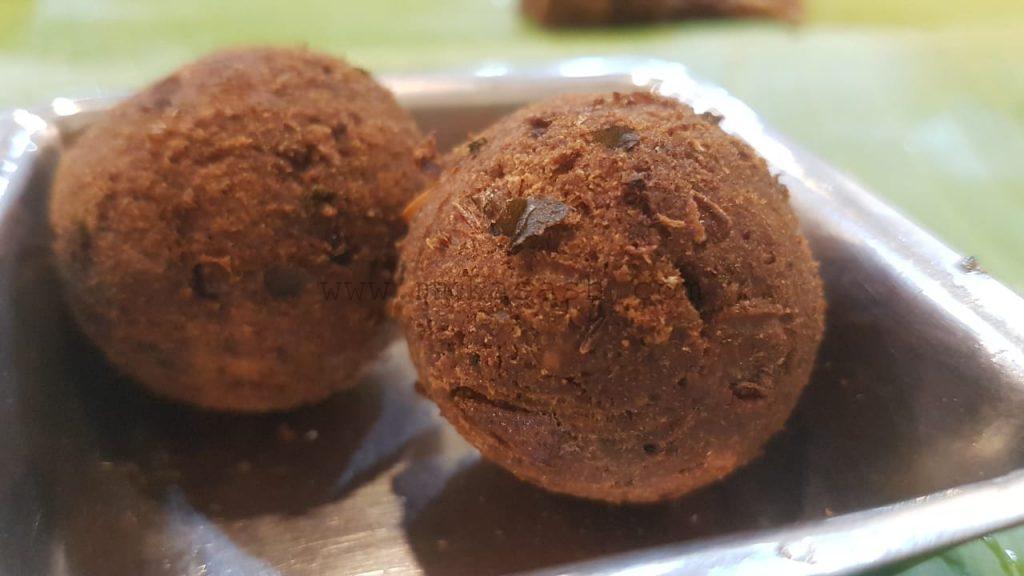 Boneless Chicken sukka was delicious. I couldn't help but draw comparison to Chicken Sukka at Junior Kuppanna. I used to love it. Unlike many other places, the chicken was soft, well-cooked and the masala was so well mixed with the chicken. It was finger-licking good.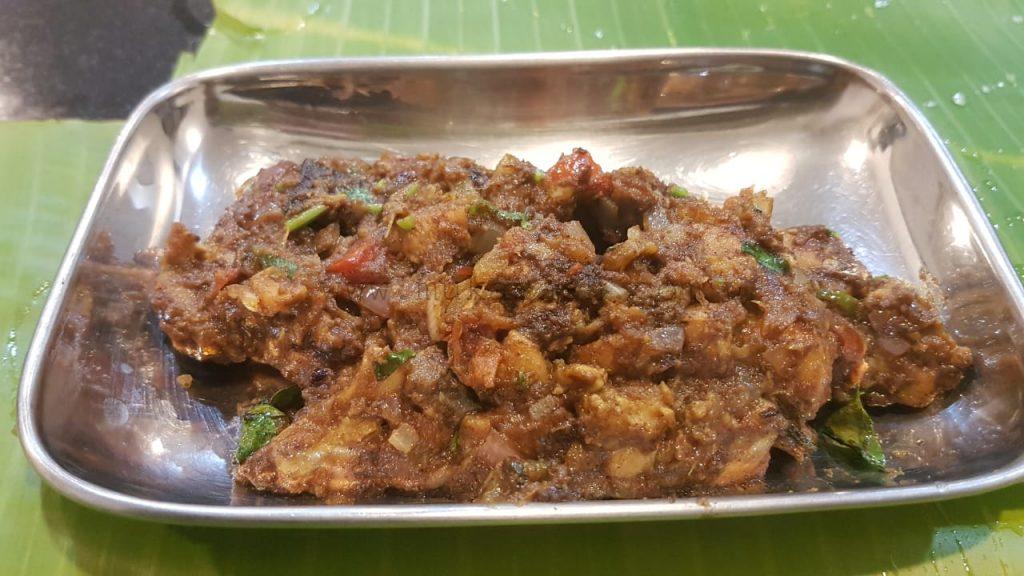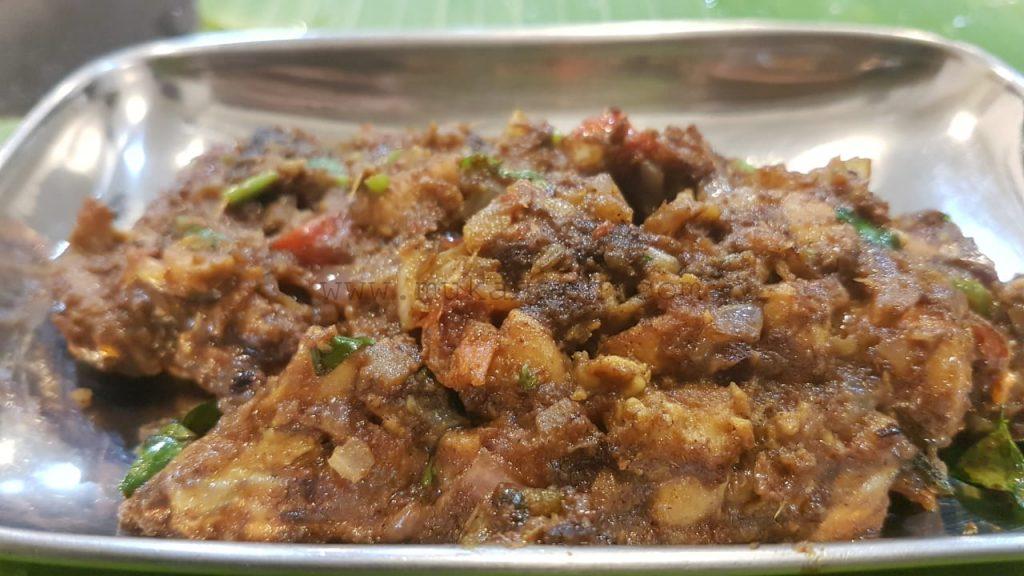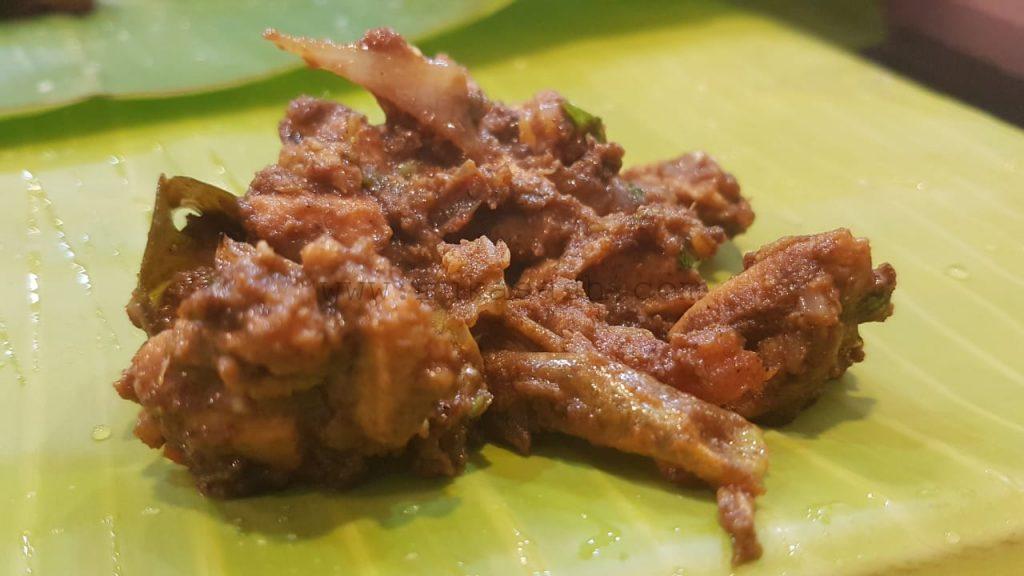 Meanwhile Sankara Fish fry aka Red Snapper Fry was served. My friend was in all praises for it.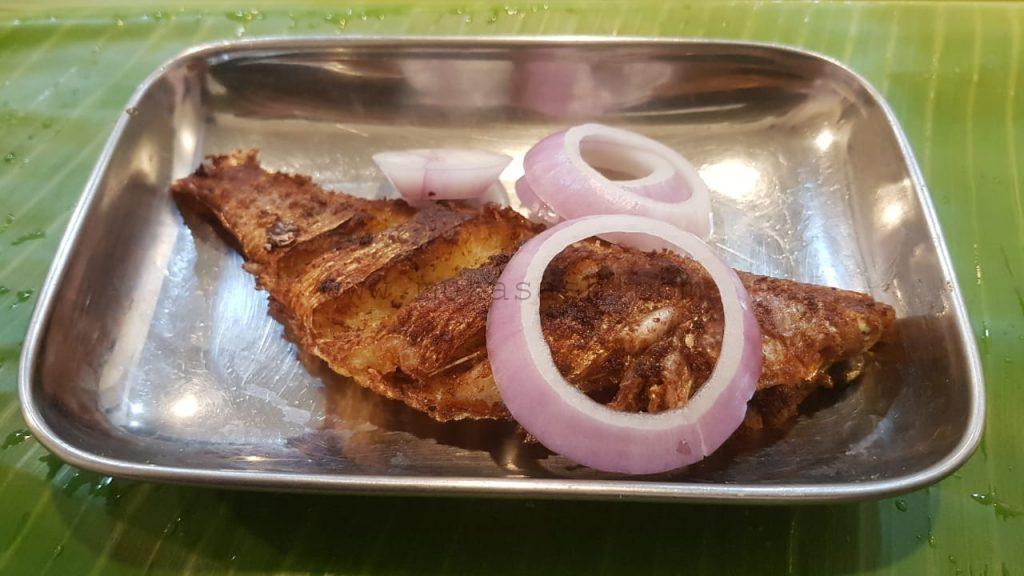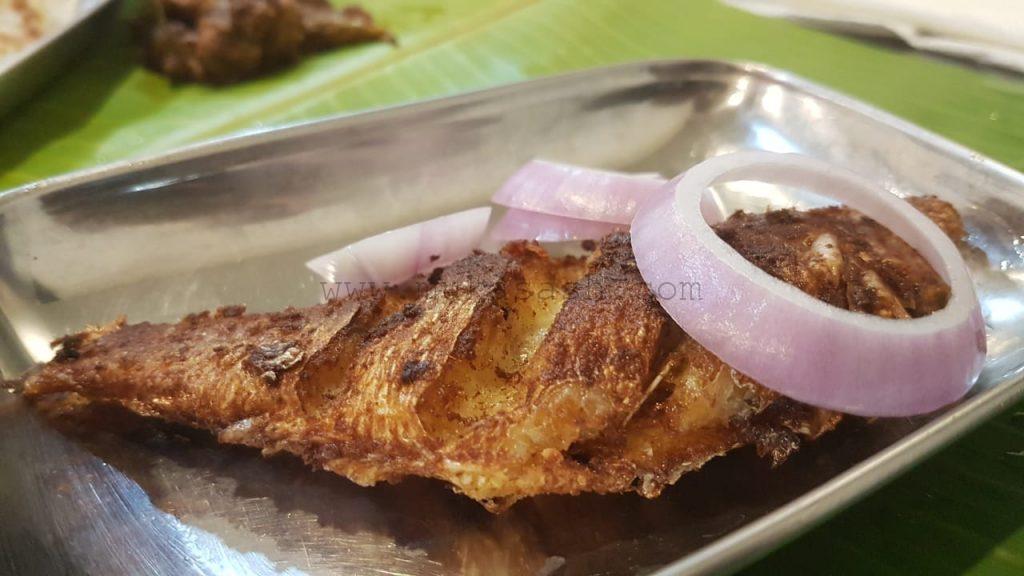 Now something different in the menu caught my attention – Thool Parotta. Checked with the waiter about it. It was basically porichcha parotta crumbled into pieces and salna and kalakki poured on top of it. Seemed very interesting! It tasted very good, and I don't remember having this as a dish, though I have eaten all of these separately.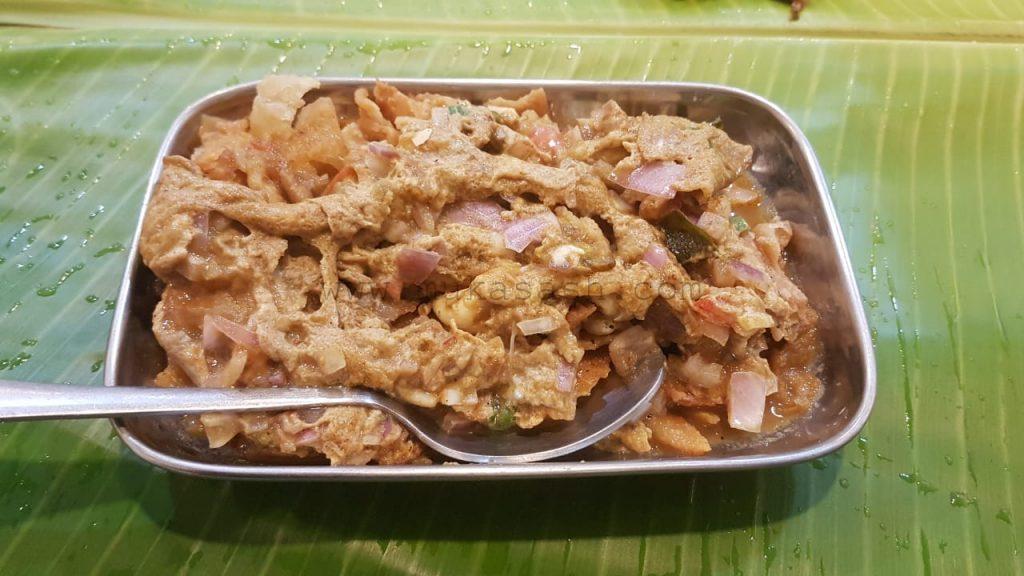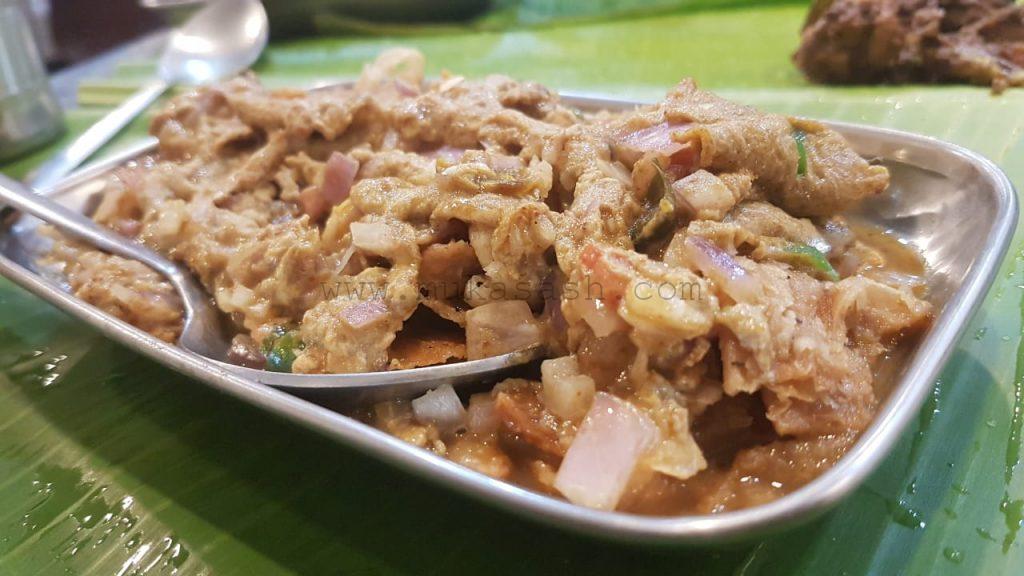 Mutton Biryani was flavorsome, I only had a little of kuska, while my friend had the rest. The mutton pieces were tender, my friend said, and they definitely were generous with the pieces. The raita served again reminded me of Junior Kuppanna, thick curds, nicely cut onion, a slight sweet tinge. Yummy!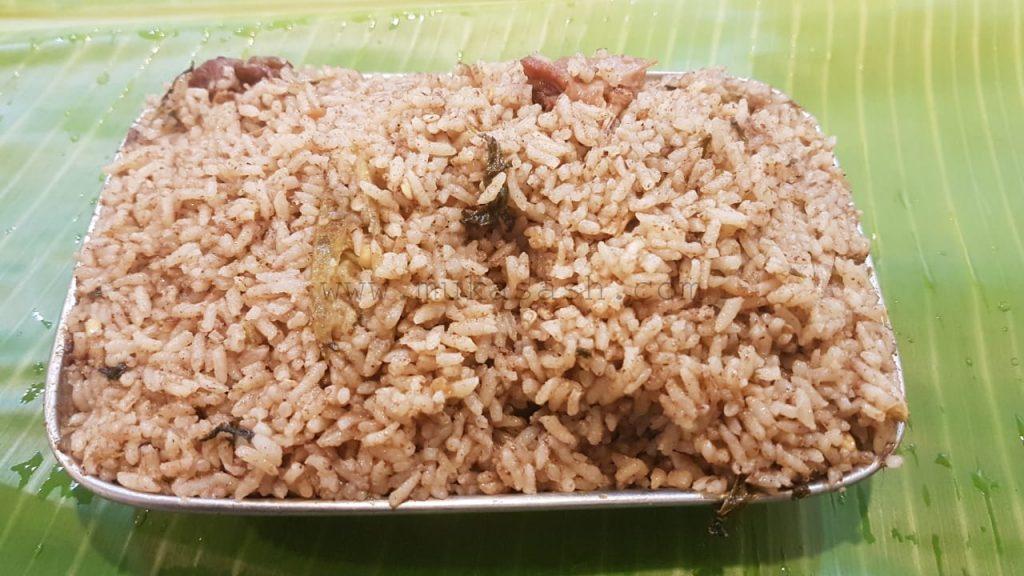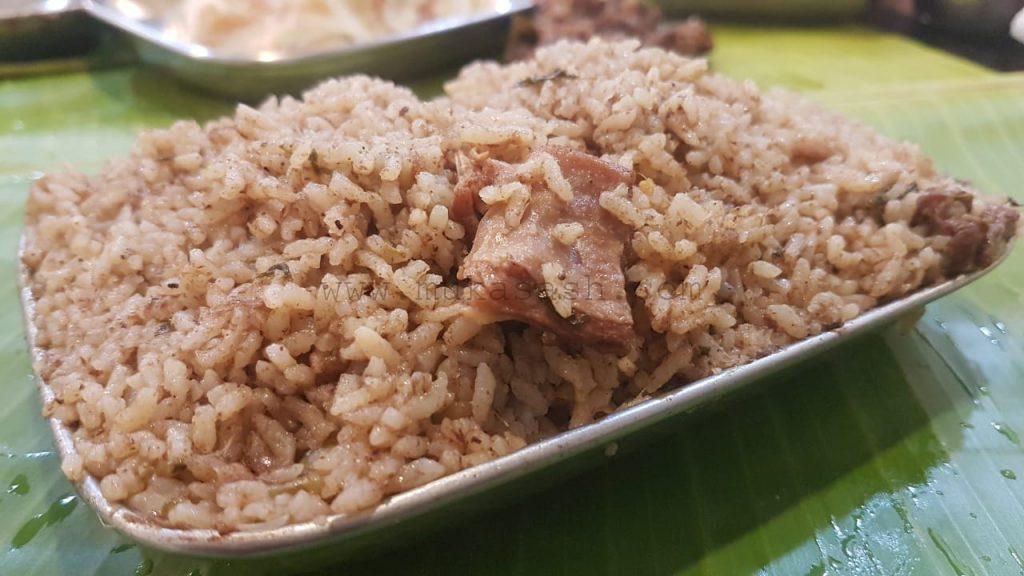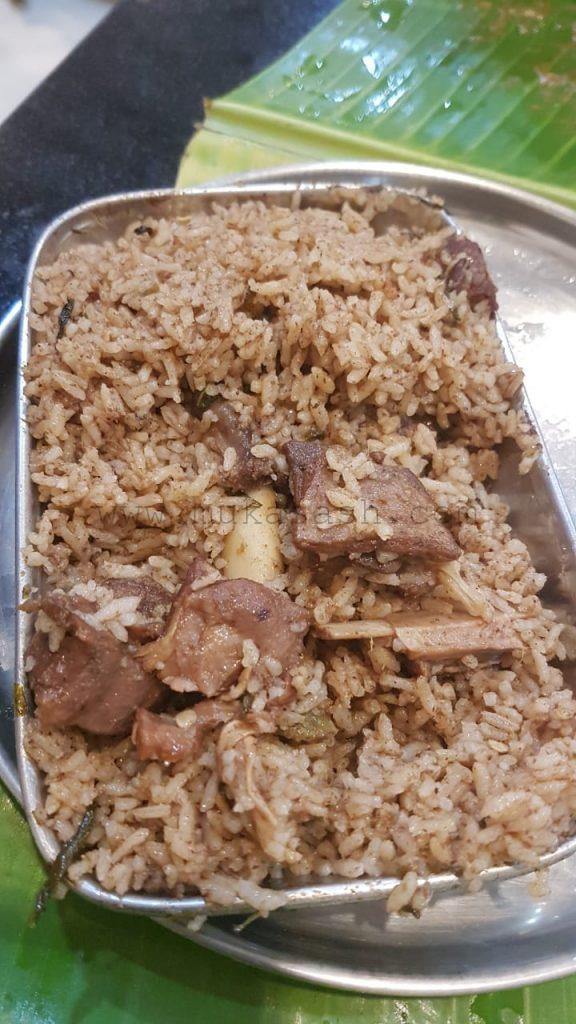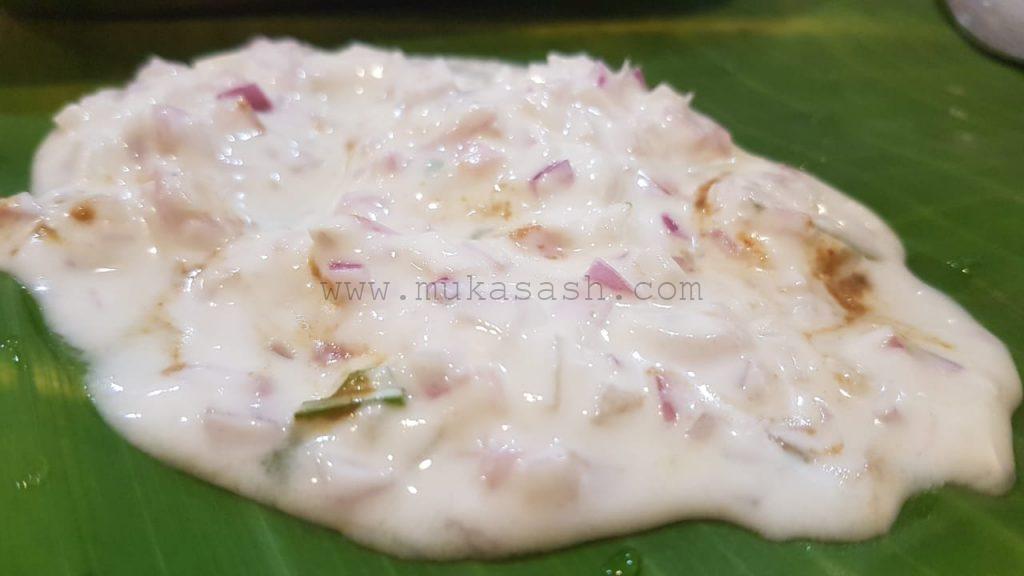 We also decided to try a couple of Parottas and Bun Parotta. Both were good. Bun parotta wasn't like how I have eaten it elsewhere, but tasted good. It was more like a normal parotta. The chicken gravy served along with the parottas was very tasty!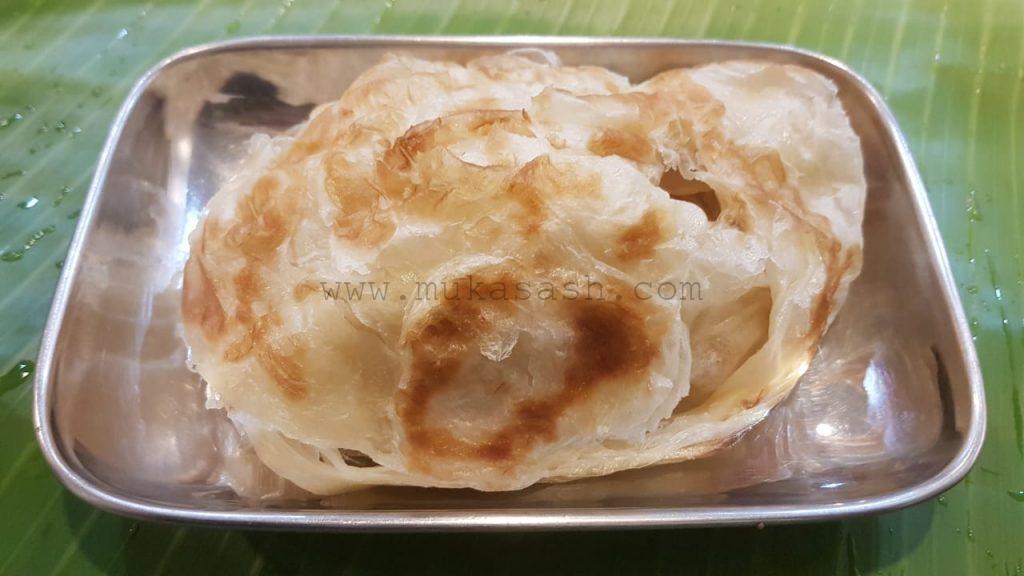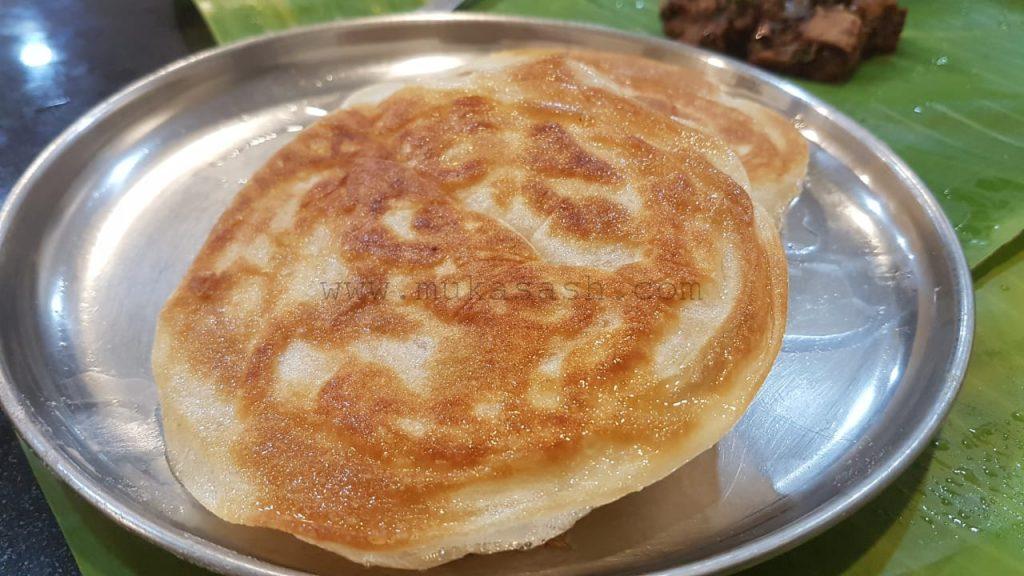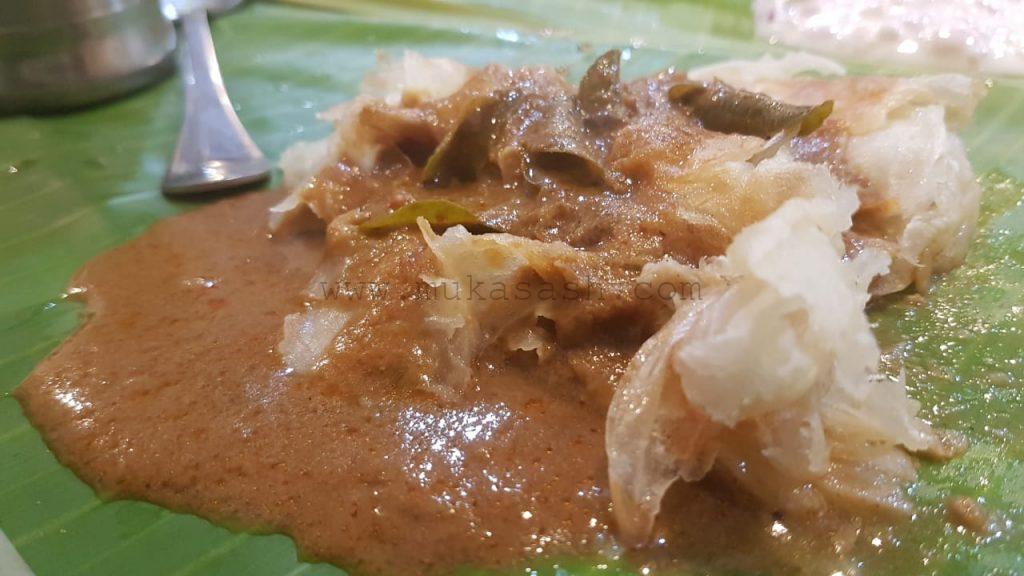 We finished our lunch and were in some mood for desserts, and then the owner Mr. Vijayan came to say hello! He enquired if we liked the food and in general wanted to know our feedback. He was checking with people in other tables too. He wanted us to taste their tomato rasam and we gladly agreed. Tomato rasam was wonderful with a nice flavor and the right tangyness.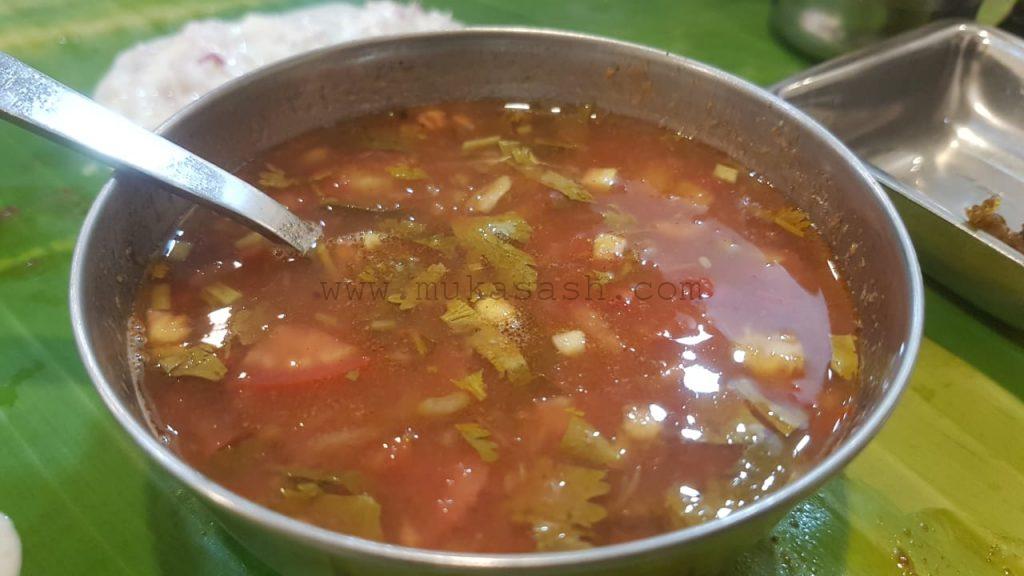 We ordered Ada pradhaman and Elaneer Paayasam for desserts, both of them were wonderful. Ada pradhaman had generous amounts of rice ada, coconut and cashews and tasted wonderful. Elaneer paayasam was surprisingly thick, with a lot of minutely cut tender coconut bits. It was very yummy too.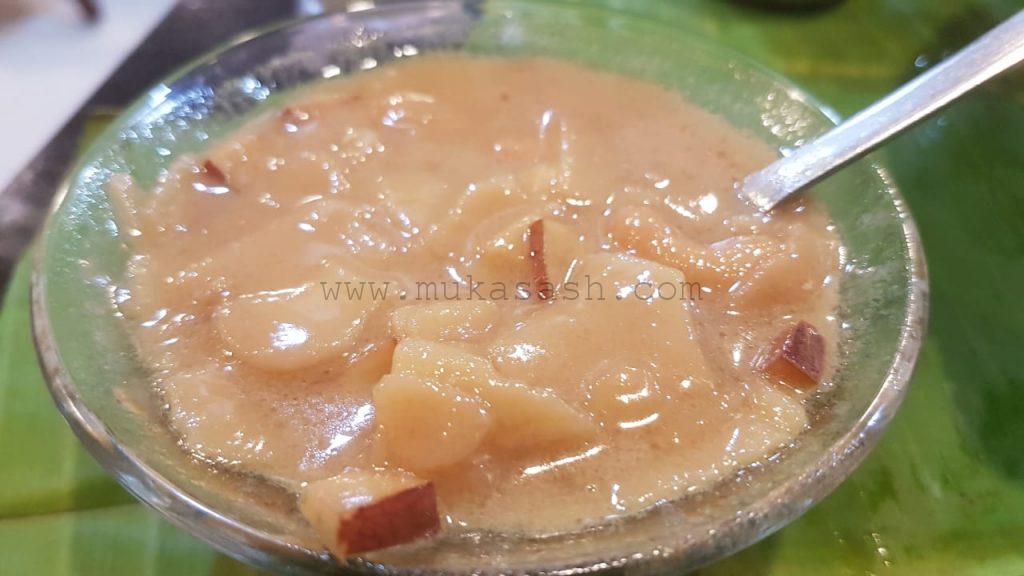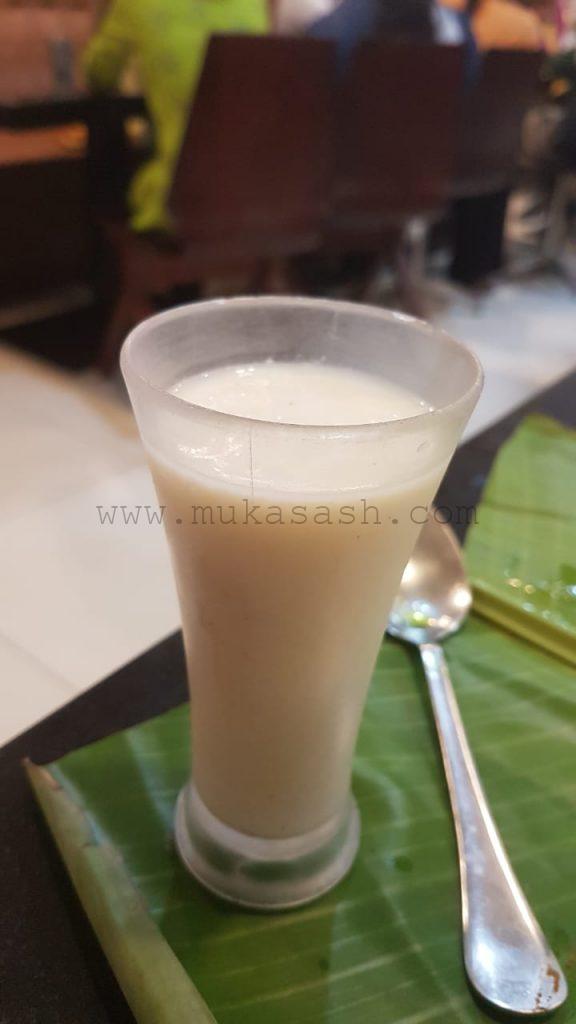 That's how we ended our lunch, absolutely wonderful food and hospitality! The person who waited on our table, the person who served the dishes, everyone was proactive and courteous. It made our experience extra pleasant. Hand wash area tends to get crowded as we had to wait for a while as a bigger table just vacated before us. Likewise, there maybe a waiting time to get a table in peak hours.
Paid a little more than 1.1K in all, absolutely worth it. I would gladly visit again and recommend this place for tasty South-Indian non-vegetarian food.