Raaj Bhaavan Clarks Inn recently opened in Thoraipakkam, next to the Toll Plaza on the Thoraipakkam-Pallavaram Radial Road. Understandably so, people were raving about their restaurant on various food groups on social media. I had made up a plan to visit this place at the first possible opportunity. Today, after a movie outing with dad, decided to check this place out for lunch.
The place had ample parking for cars and bikes as there's enough place on the service road, right in front of the building. When we reached, there were only a couple of slots free and we managed to take one of them.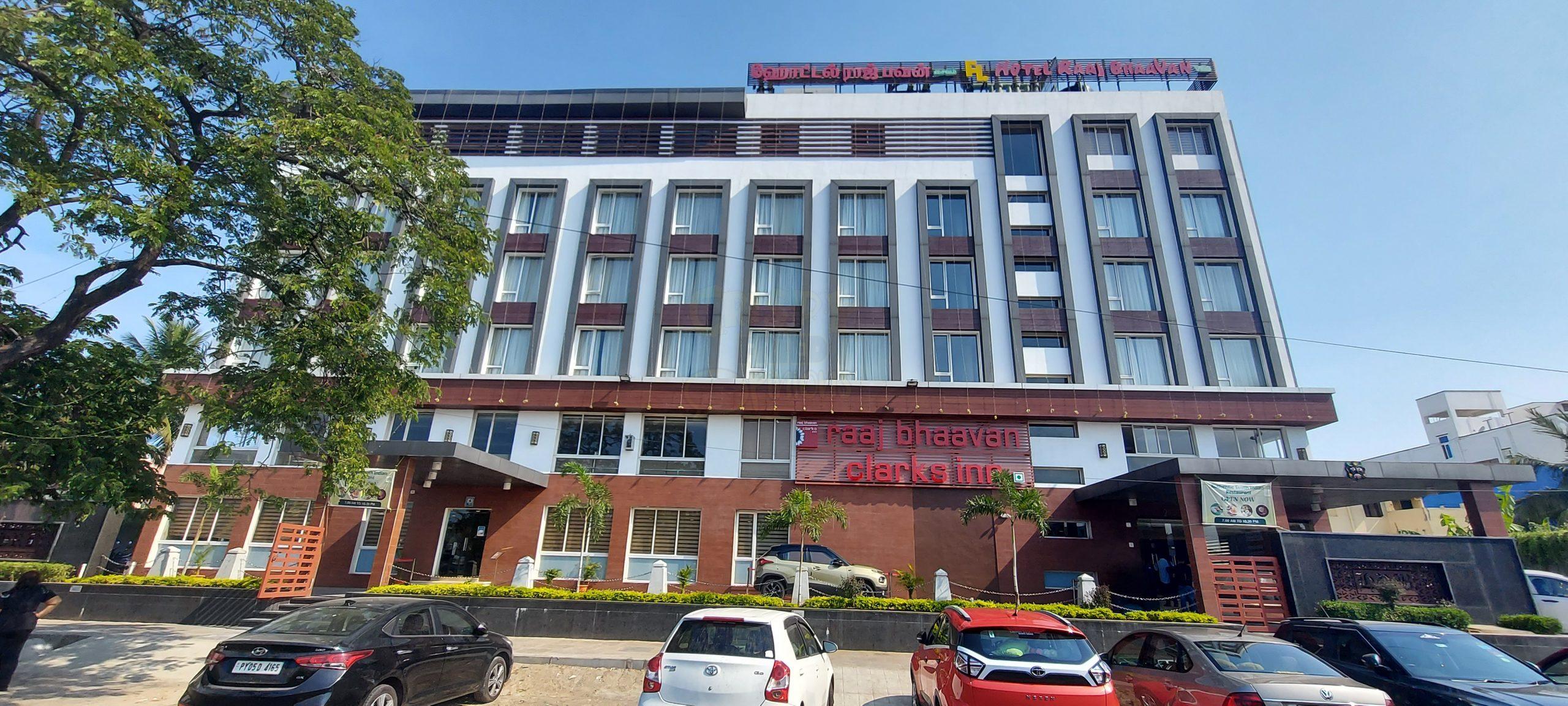 The restaurant is brightly lit and looks wonderful. Also because it is a new place, it looks spotlessly clean! We got a table right away and took a quick look at the 'meals' section in the menu.
Ordered one Executive Meals – North-Indian for dad and a North-Indian Thali Meals for myself.
Executive Meals – North Indian had Sweet, Naan/Roti (1 No), Dal, Veg Gravy, Pulao, Raita, Curd, Pickle and Papad.
I'll elaborate the dishes when we come to my Thali. It was basically the same plus two additional gravies. Only obvious thing I noted was there was Veg Dry instead of veg gravy as mentioned in the menu. Pickle was missing in both the plates.
North-Indian Thali Meals had Soup, Sweet, Roti/Naan, Dal, Paneer Gravy, Veg Gravy, Veg Dry, Pulao, Raita, Curd, Pickle, Papad, Ice Cream. Basically two more gravies! I wasn't sure if this was unlimited as no one asked if I wanted anything more, and I wasn't too hungry either. What was there on the plate was sufficient for me. I am assuming this is also 'limited' meals.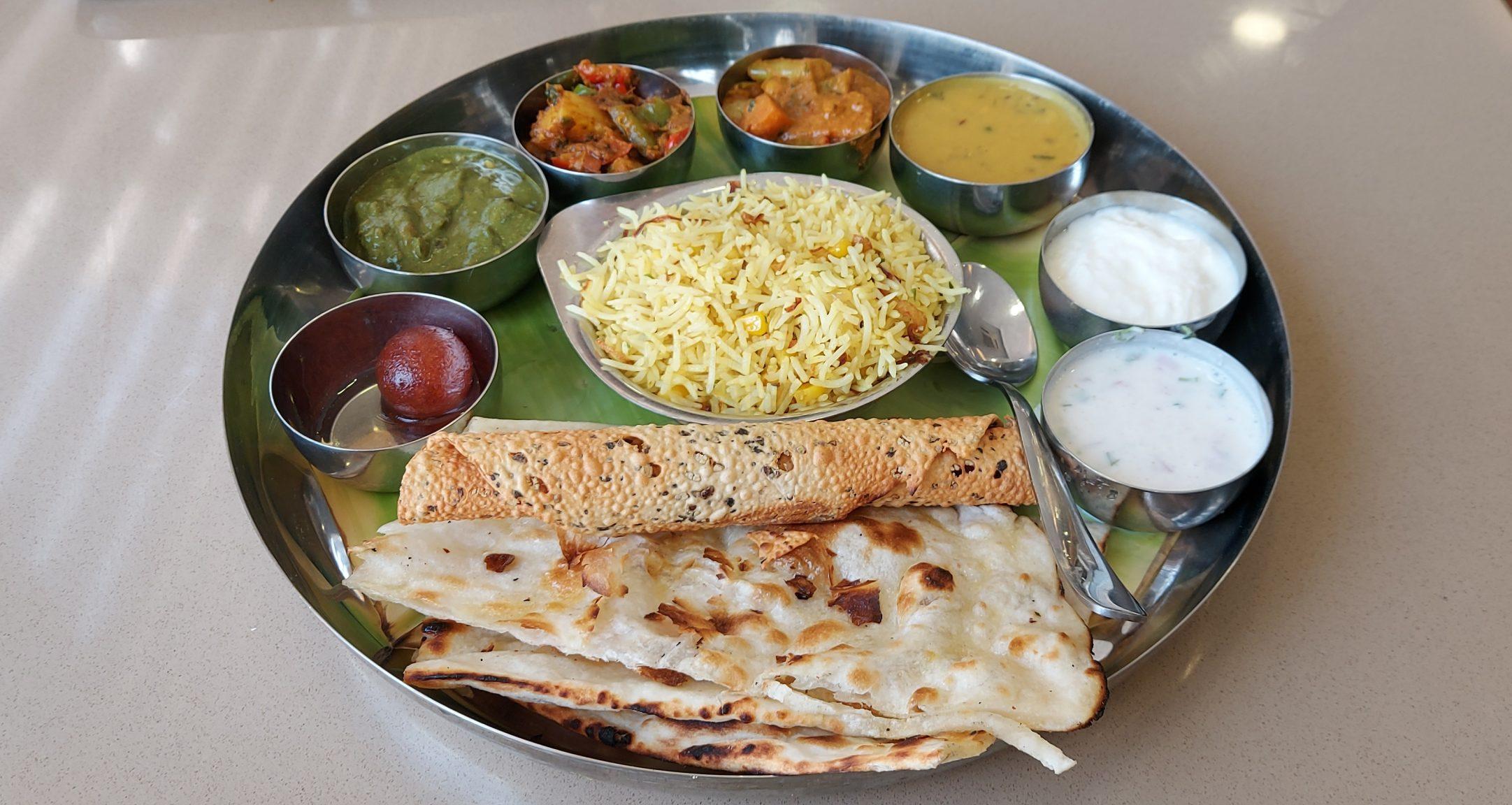 Veg Noodles Soup was very ordinary, an overdose of salt and pepper and the flavor didn't feel great. It had a slight bitter aftertaste perhaps because of excess pepper. I didn't eat beyond 3-4 spoons. A nice Tomato or Sweet Corn soup would have been great to have.
Best items in the Thali first! The Potato Capsicum Veg Dry subzi was fantastic! Veg Gravy was good, Palak Paneer was good with soft paneer, and Raita and curds were good.
Dal was pretty good, but was a tad salty to my palate.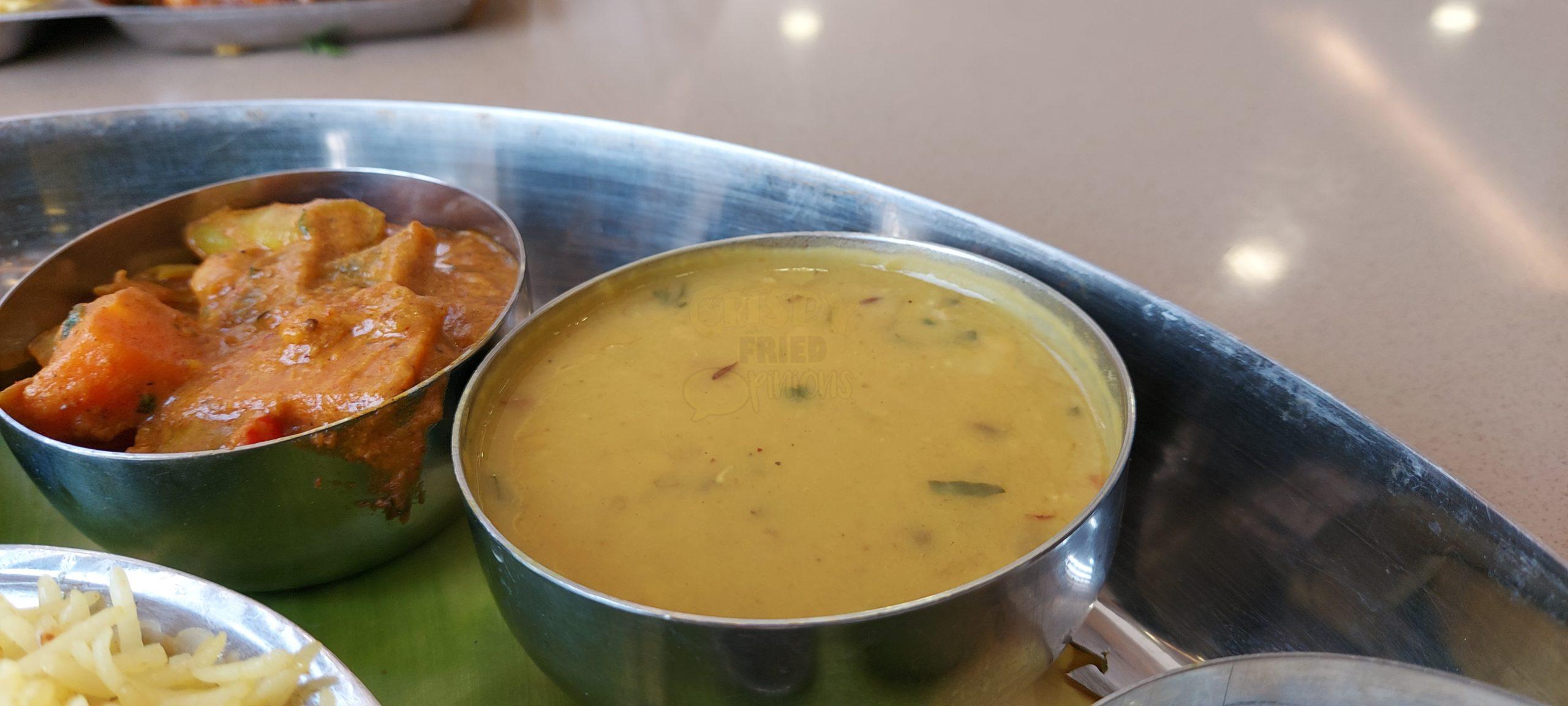 Looked like there was a choice between Roti and Naan. They didn't ask and we didn't mention, got Butter Naan for both the meals, we were okay with that. It was very nicely made and tasted good. Papad was good too.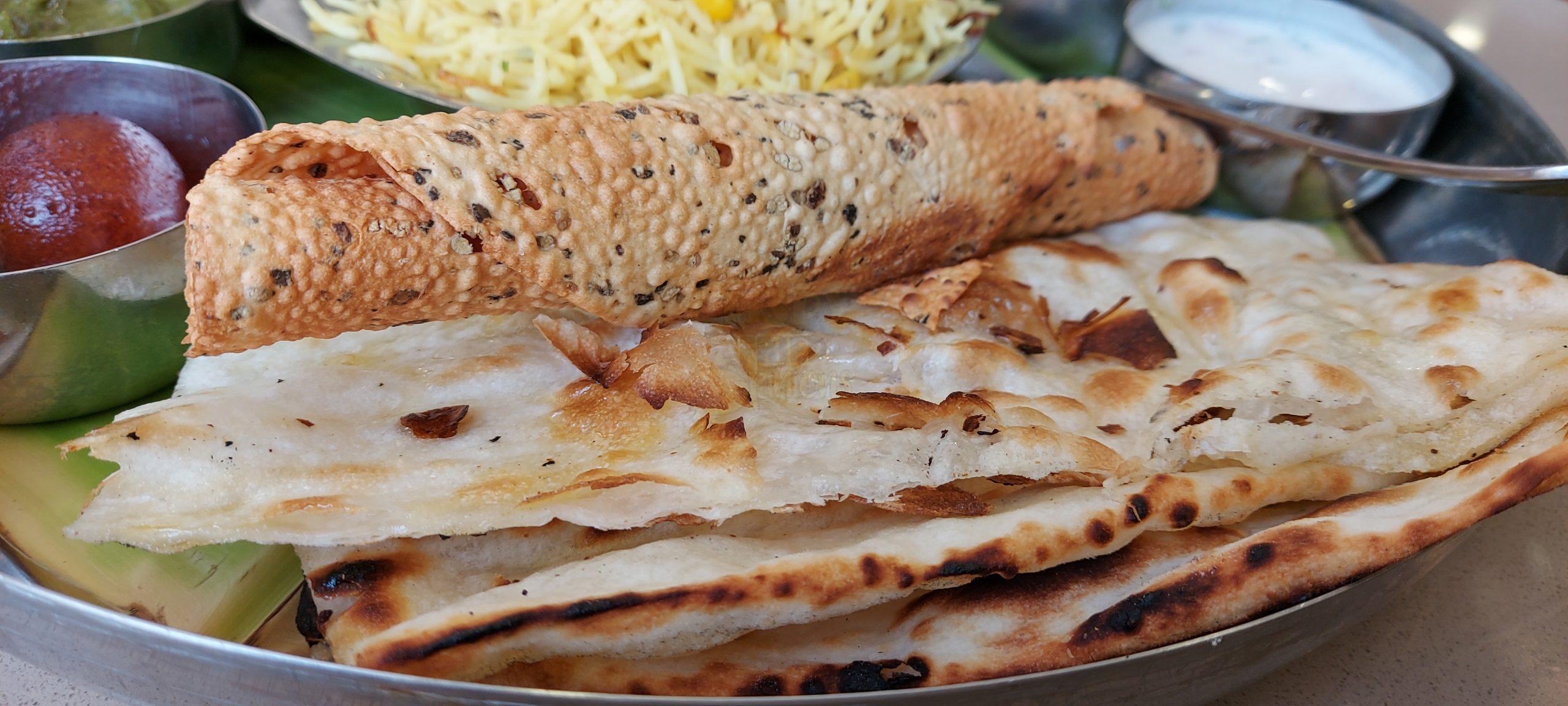 Pulao was by far the most underwhelming dish in the Thali. Absolutely couldn't make out any taste of flavor. It would pass for white rice if it was any less Yellow ! There was corn, fried onions et all, but in spite of that, surprised how they didn't add any taste to the dish. Bland is an understatement!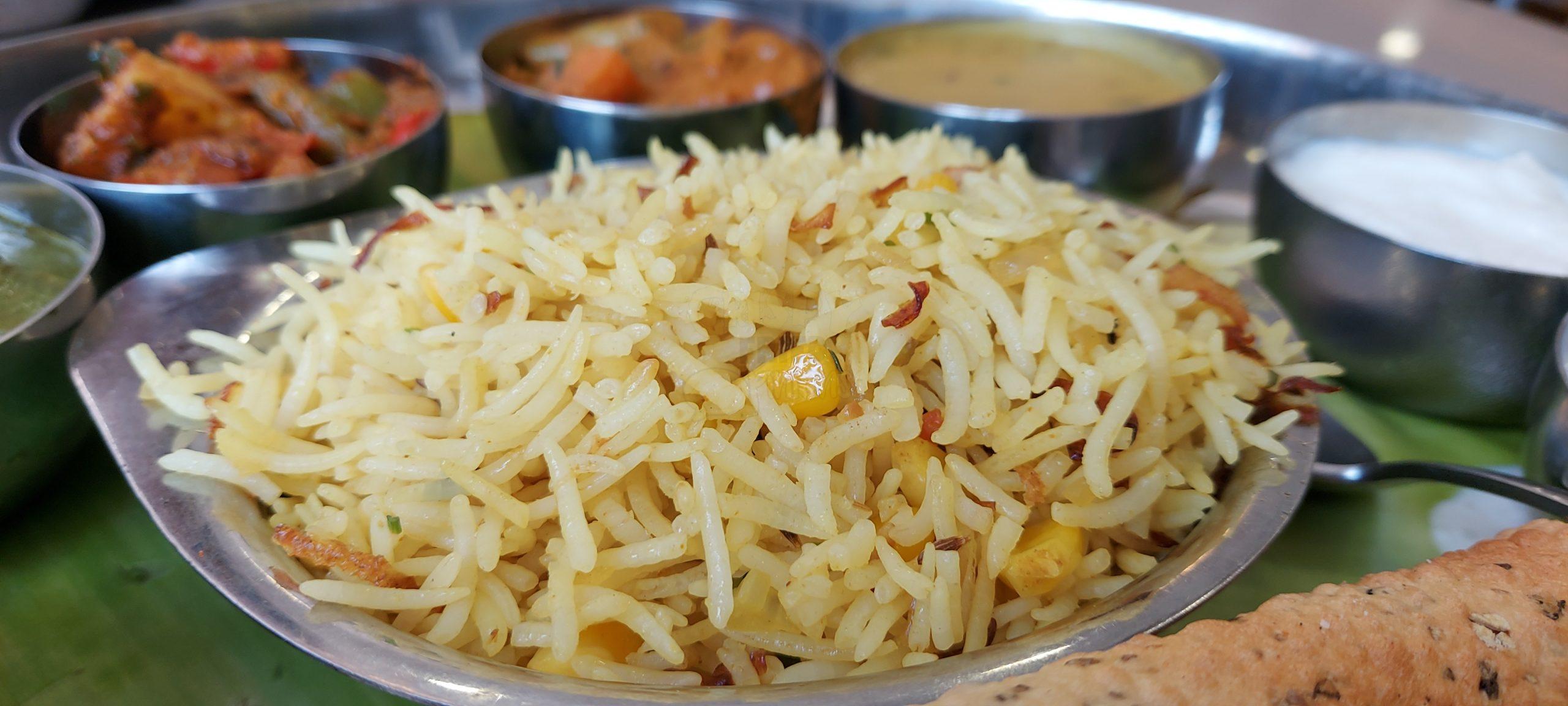 Gulab Jamun was good, too tiny though!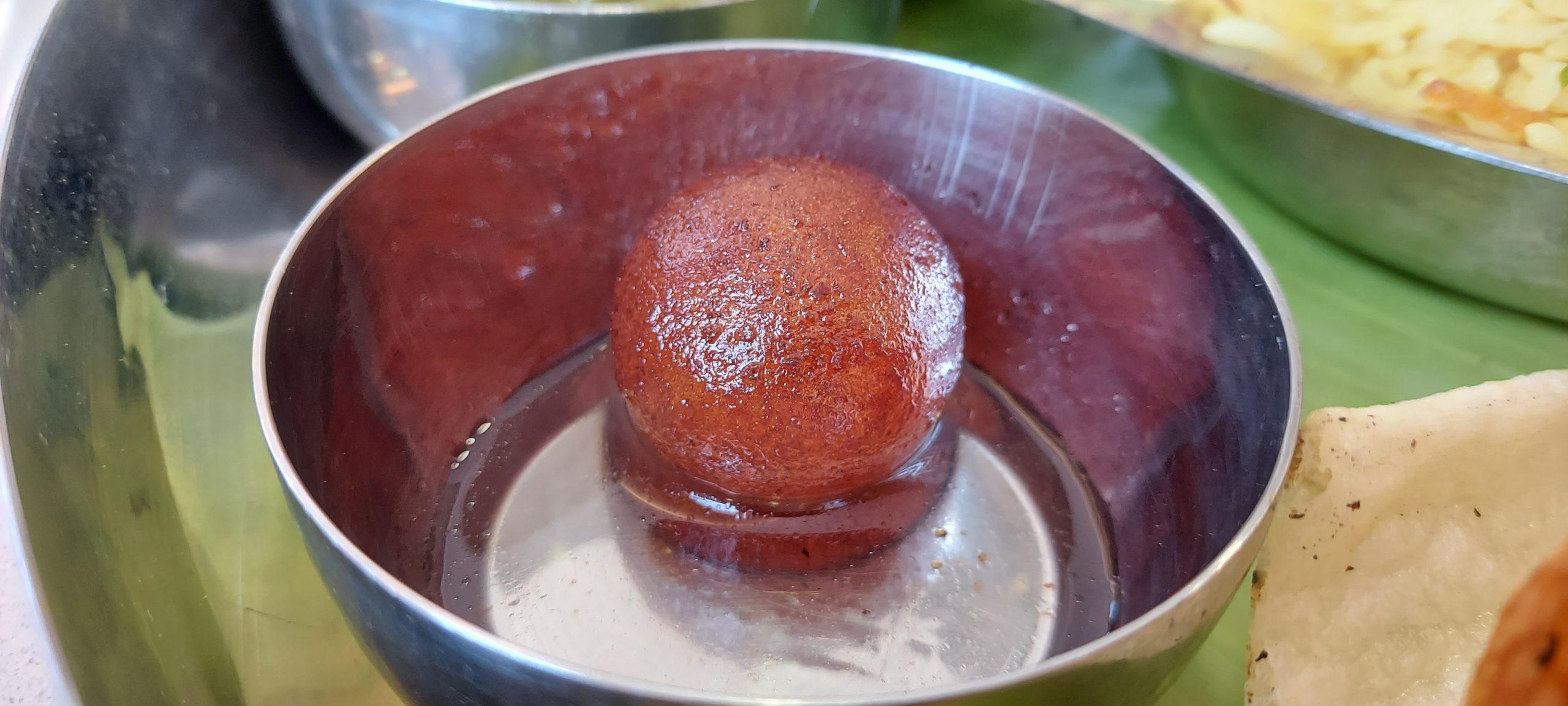 Got a small scoop of a nice Vanilla Ice cream. Always a fan of basic Vanilla flavor, this tasted creamy and good!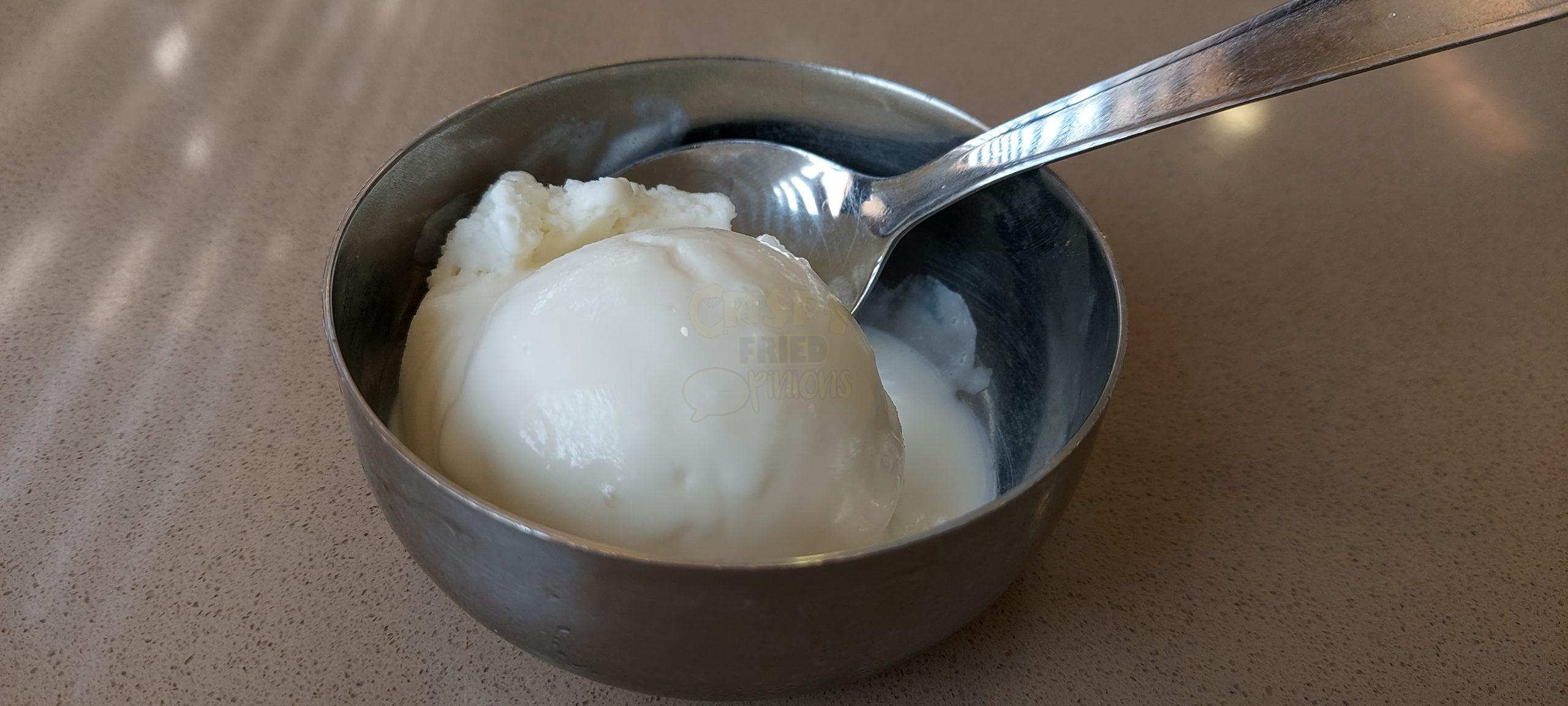 That's pretty much how our lunch experience turned out to be! It was not a 'wow' lunch, but I wouldn't specifically complain about anything either. It was a decent outing at a new place. Paid 420 in all, quite reasonable for a place like this.
I liked their spelling with two 'A's in the first and last names. Can so relate to it as this is coming from someone who has two 'A's and two 'E' in his last name 🙂