SpiceKlub, a vegetarian restaurant serving modern Indian cuisine with a molecular twist! Four years ago we first visited this place and totally loved it. Somehow, that was the only visit to this place until two days ago. A thorough search for a nice vegetarian restaurant on my daughter's birthday didn't quite yield any fancy options. Decided to repeat the experience we had four years ago at the very same place!
Thankfully I called them up at 07:00 PM and reserved a table for 4 Pax for 8:00 PM, the place was quite full when we entered and two tables were marked as reserved, one of them was for us.
We ordered a Tomato Pudina soup to be served two by four. This was the only soup available, we were told. Tasted wonderful. No croutons, just the soup, and the pudina did make a significant impression in taste.
Pani Puri was served more like a Chemistry lab experiment, smoke emanating from the bowl holding the test tubes with pani, a syringe with meetha chutney and two bowls of fillers – boiled moong dal and channa, and crispy little puris. It was fun to eat it this way.
Vada Pav was again a nicely architected dish – Batata vada in the consistency of a mousse, dry garlic chutney in edible packets made of potato starch, two chutneys and little boondi. Tasted just like how you'd want vada pav to be.
Pav Bhaji Fondue was tasty too. The Cheesy Bhaji was served in a fondue pot and the crispy bite sized pavs held on quite nicely to the fondue skewers. This was quite tasty and enjoyable experience too.
We decided to go easy on the main course and order a couple of more starters and on the waiter's recommendation, we ordered Nannza and Paneer Tikka. This was the point when the service levels nosedived and the wait for these two starters seemed like eternity. It almost took 30 minutes for these to arrive. The other tables were visibly upset about the delay too. One family walked out after an unpleasant loud outburst. It was quite evident that the restaurant was understaffed to handle a full house.
Finally Nannza made its way to our table. Since we only ordered a small portion, it was too little to make any significant impression on my palate. It was basically mini Naans stuffed with spiced cottage cheese and served like a pizza, tasted good.
Paneer Tikka was wonderful! Soft and very flavorsome. The mint chutney foam on the top didn't quite suffice as compared to dipping it generously in the mint chutney and relishing it. However paneer was tasty even without that.
For the main course, we ordered a Paneer Tikka Biryani and a Boondi Raita. Wondered why not serve raita complimentary for a Biryani!?!? Anyways, ordered it. Again, this took a while to come! It was a birthday evening, we didn't want to lose our cool and spoil the mood, so just went with the flow.
Fantastic Biryani! Just wonderful! In fact, raita was not really needed, but that was good too, with sweet curds. The various accompaniments – chutneys, dips, achaar were quite interesting.
Finally to desserts! Flower pot was a chocolate pot filled to the brim with tasty Rasmalai. In fact, remember it was topped with a lot of chocolate mud during our last visit, but that was hardly to be seen this time. Rasmalai tasted wonderful and so did the chocolate pot along with caramel and chocolate spoons. Daughter cut this to celebrate her birthday. That's when they played the Birthday song too! That was wonderful!
We wanted to try coconut water with rose caviar, and at the time of ordering, we were told that it was a beverage meant to be 'eaten'. It was going to be served in the solid form. That was different, in a nice way.
By this time, we were almost tired and sleepy. 🙂 It was a good 2 hours and 45 minutes at the restaurant, perhaps the longest ever I had been for a dinner. I did have a conversation with the waiter and he explained that due to unforeseen circumstances, they were short of staff, and I could only empathize with him. The attitude was good, he was just helpless. When you're going to upscale restaurants, you're certainly going to expect that level of service too! I'd certainly like to consider the service part as a one-off incident and move on. The food, was superb! Absolutely no complaints at all!
Finally, we paid around 3.8K in all, almost 1K per person, and I'd say it is certainly worth it for a nice different experience such as this! Along with the bill, we got a chocolate each with a liquid paan filling. Very innovative way to serve a mouth-freshner. Tasty too! 🙂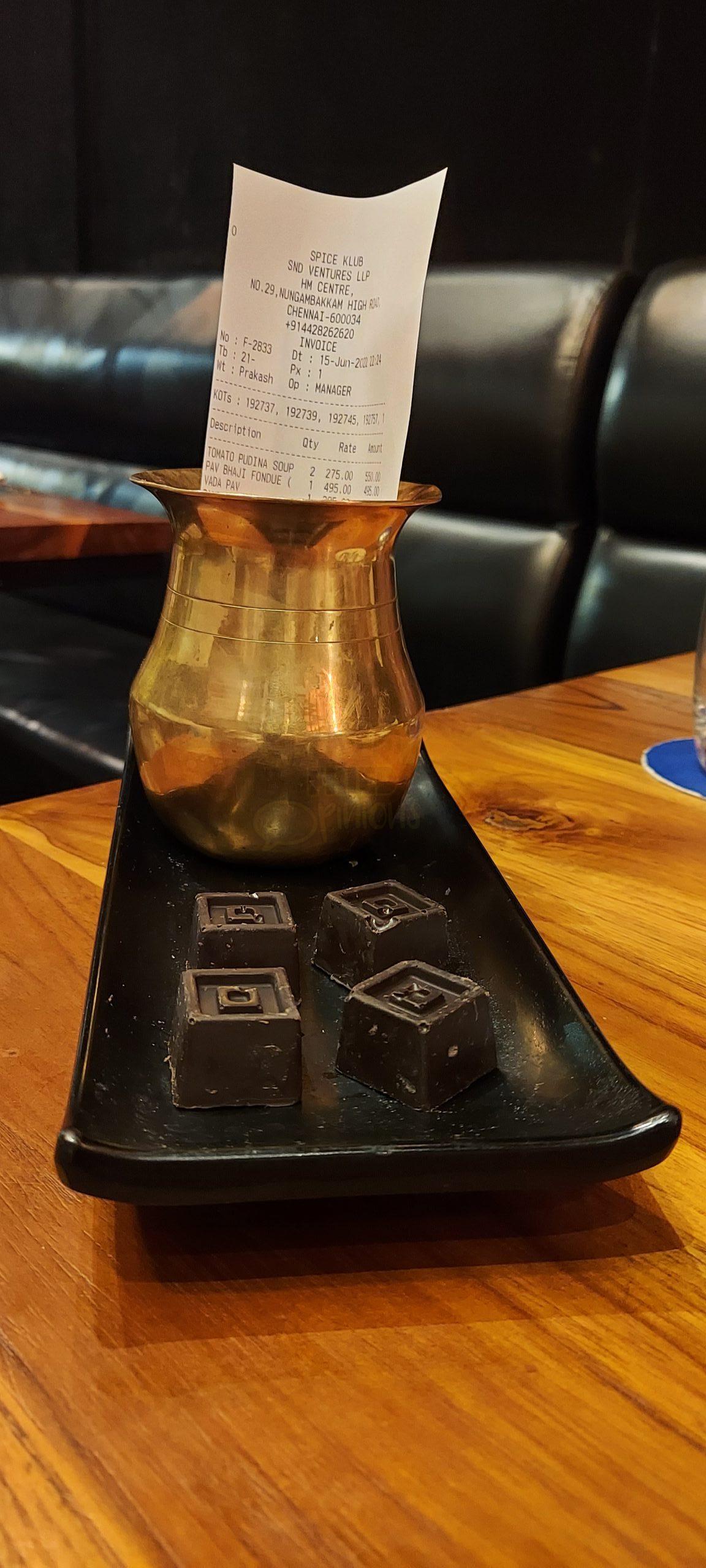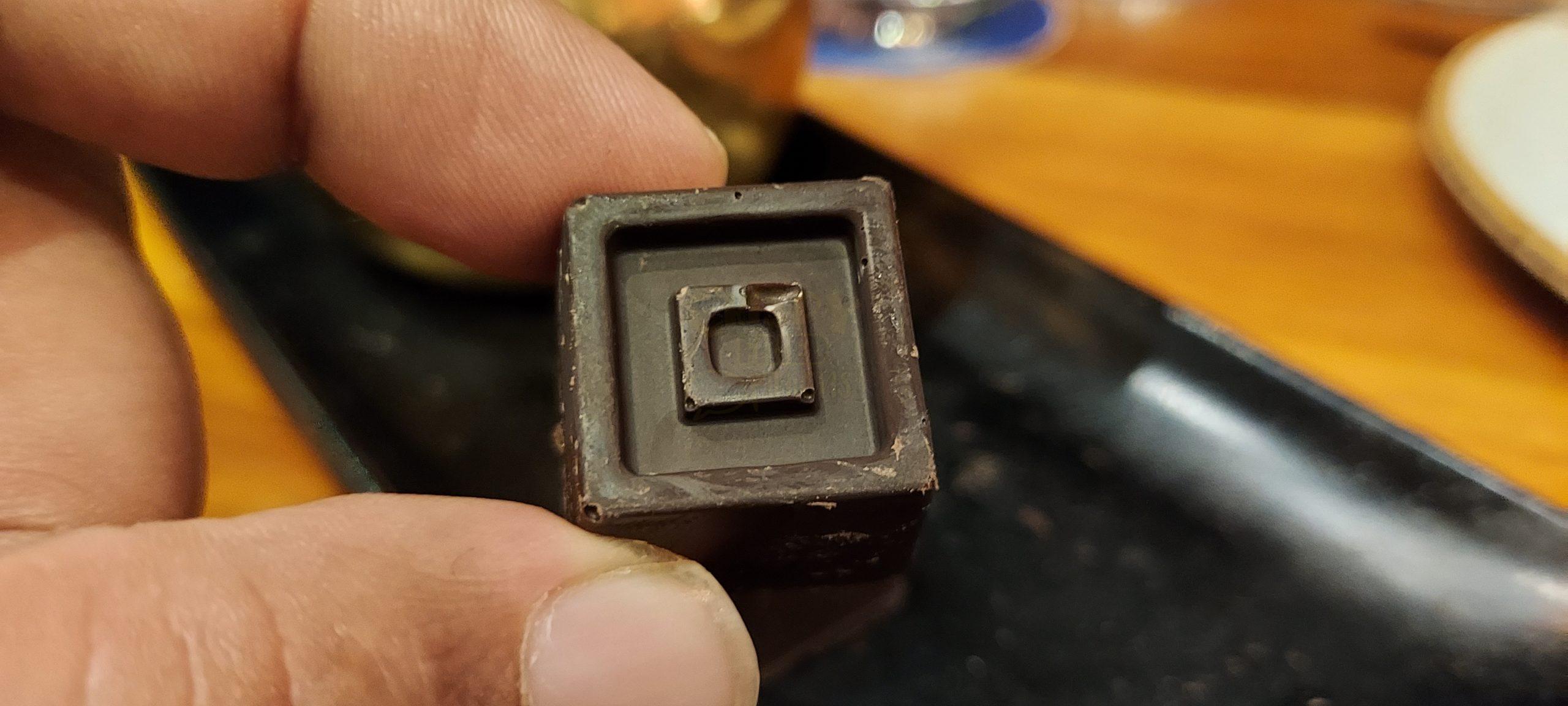 I'd gladly recommend this place for good vegetarian food with a modern twist, and sincerely hope that the service part will be addressed without delay.