Geetham Veg Restaurant, the erstwhile Sangeetha Veg Restaurant in Velachery has always been one of our favorite spots, whether it is for a dose of morning coffee with Sambhar Vadai or a Late night Ghee Dosai and Filter Coffee! Over the last many years, I have lost count of how many visits I have made to this place.
After the rechristening, I was assured by a few friends that nothing has changed except the name. I was thinking I'll check it out some time in the coming days, but managed to make a visit sooner than expected. A friend and I made up a movie plan with families this morning and decided to have breakfast before proceeding to the movie theater.
The nameboard was the first big change – Geetham Veg Restaurant.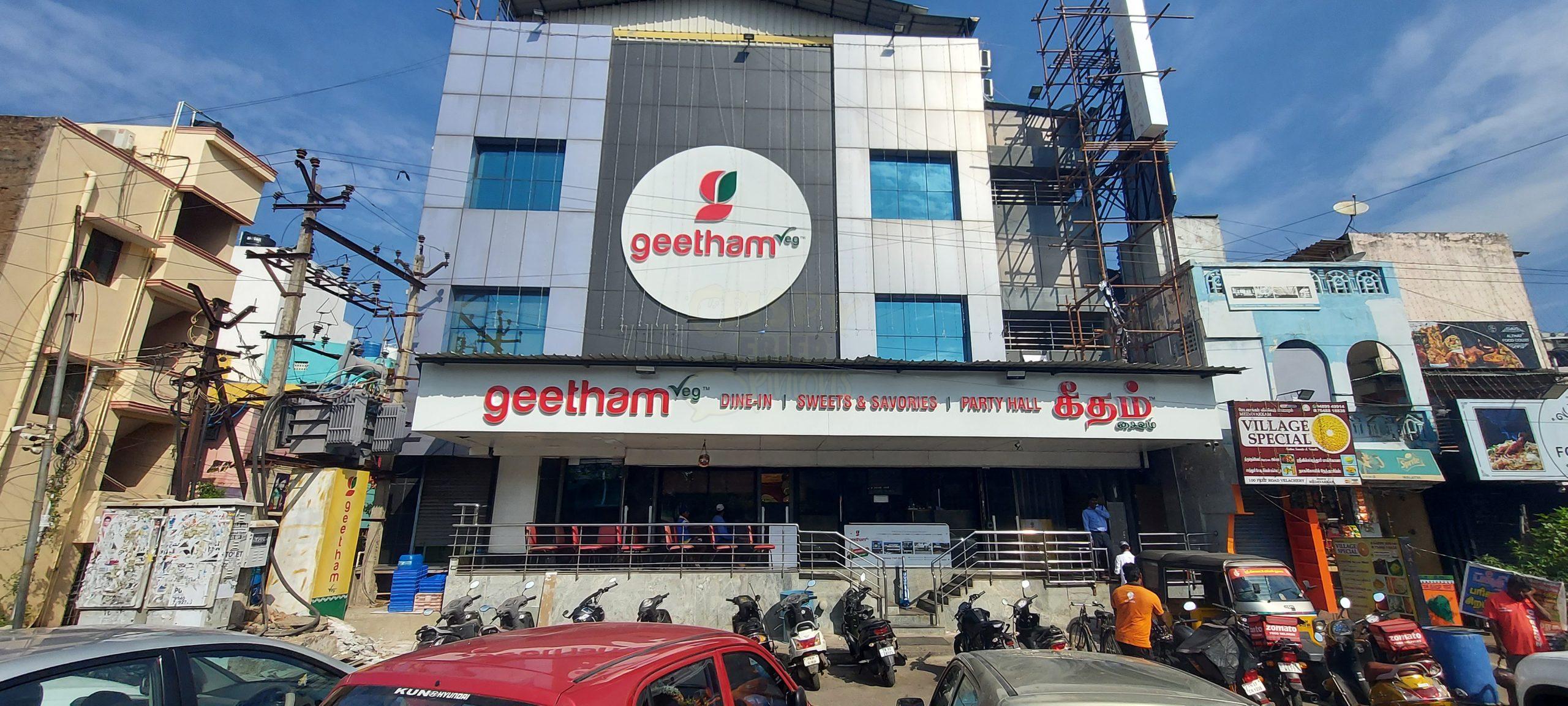 Four adults and four kids settled down in two tables next to each other. Thankfully didn't have to wait for tables though the place was quite busy. Now there is a family room with a round table that can accommodate up to 8 persons I think. Since it was already taken, we were happy with two four-seater tables.
We had about an hour for the movie to start, so we placed the order quickly – 4 Ghee Dosas, 1 Podi Onion Oothappam, 1 Idli – Vadai, 1 Pongal-Vadai with extra Vadacurry, and 1 Idiyappam-Kurma. Food was served in reasonable time. I had Pongal-Vadai and Vadacurry! Absolutely tasty, no complaints. A couple of things immediately struck me – Kaara Chutney tasted different than usual, it was good though! Sambhar was a bit watery than usual, taste-wise no complaints, rest was just as usual. Vadacurry was very tasty, loved it! Others enjoyed what they ordered.
I ordered a plate of Poori and a plate of Vadai. Pooris weren't puffed up, but that didn't impact the taste in any way. The potato masala and Veg Kurma was fantastic. Loved it! Kids relished the crispy vadais.
Finally ended with 3 Coffees and 2 mini coffees. Again, had a feeling it was slightly watery than usual, but taste was exactly how it used to be. Absolutely no complaints. We could make out these small and subtle differences as we have been here too many times. For a minute, I thought I was imagining, but I was assured that I was rite, by my friend, who is as much a foodie as I am.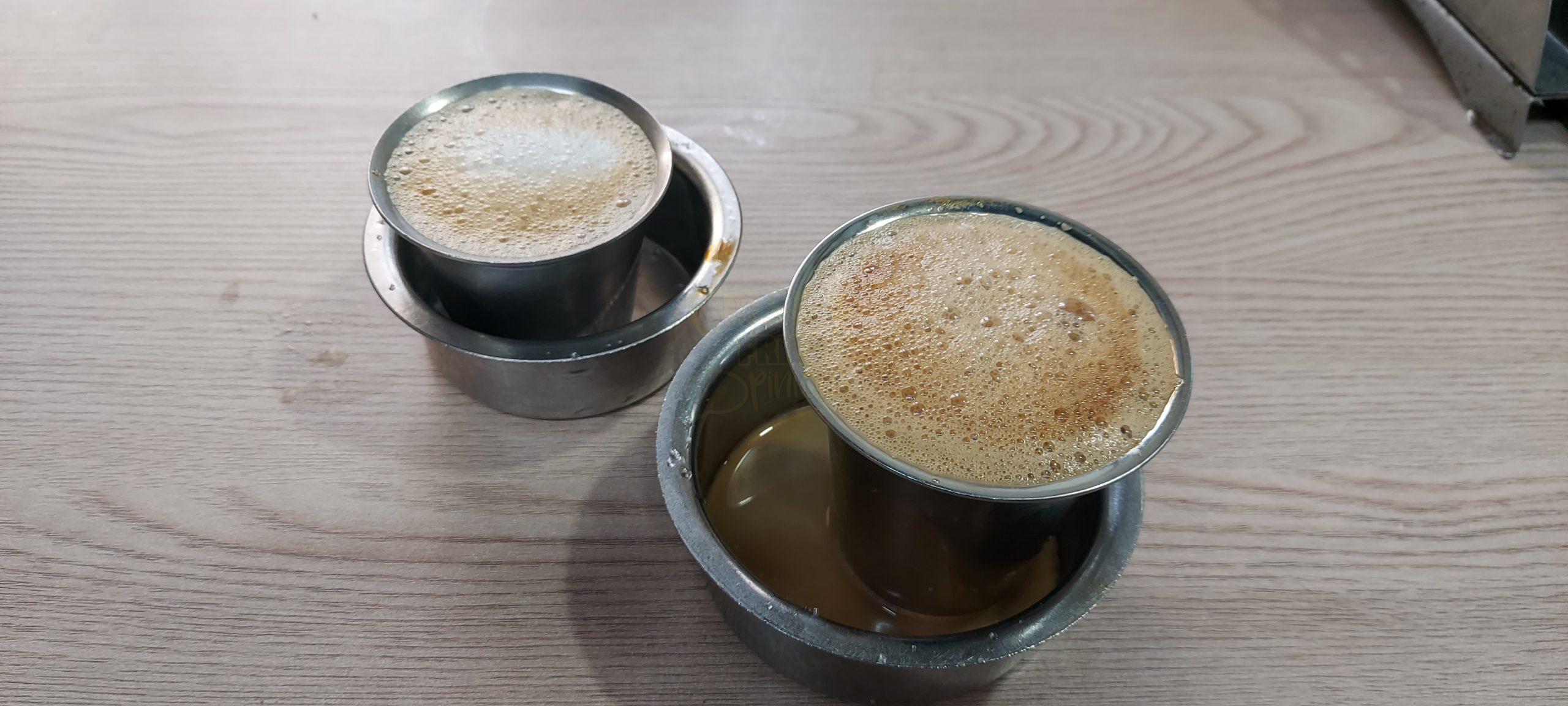 We paid a little more than 1.1K in all, a wonderful breakfast overall! I was very glad to see it was pretty much same place as what it used to be earlier, and at least as of now, there is nothing that was slightly disappointing and would be a hindrance to my repeat visits to this place. It was good to say a Hello to Mr. Badri, the General Manager, who was personally checking with customers if things were fine!
Sangeetha or Geetham, the music is real, enjoy it! 🙂