Residing in Velachery, I am no stranger to Sangeetha Veg Restaurant on the 100 Feet Road. In fact, it is one of my favorite places for vegetarian food in Velachery, the other one being Andhikkadai. I have lost count of how many times I must have visited these places.
This visit was during the peak water scarcity all over Chennai, and Sangeetha Veg Restaurant changed from plates to plantain leaves, to minimize water usage. A welcome move indeed!
Ordered Idiyappam with Coconut milk and Kurma, it was tasty and the consistency of the coconut milk was just rite. It disappeared in no time. Aappam was wonderful too with crispy sides and soft center, just how it should be!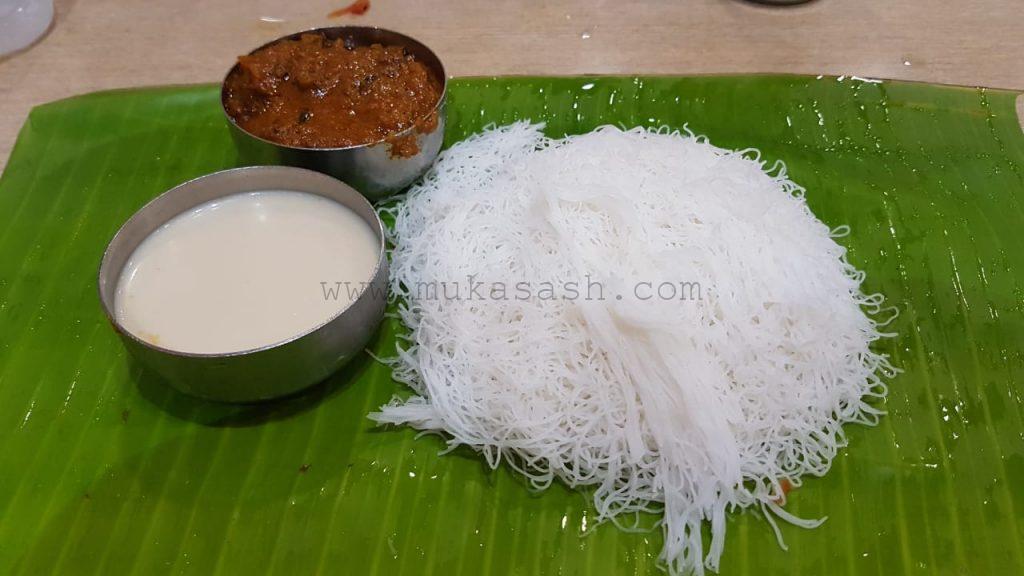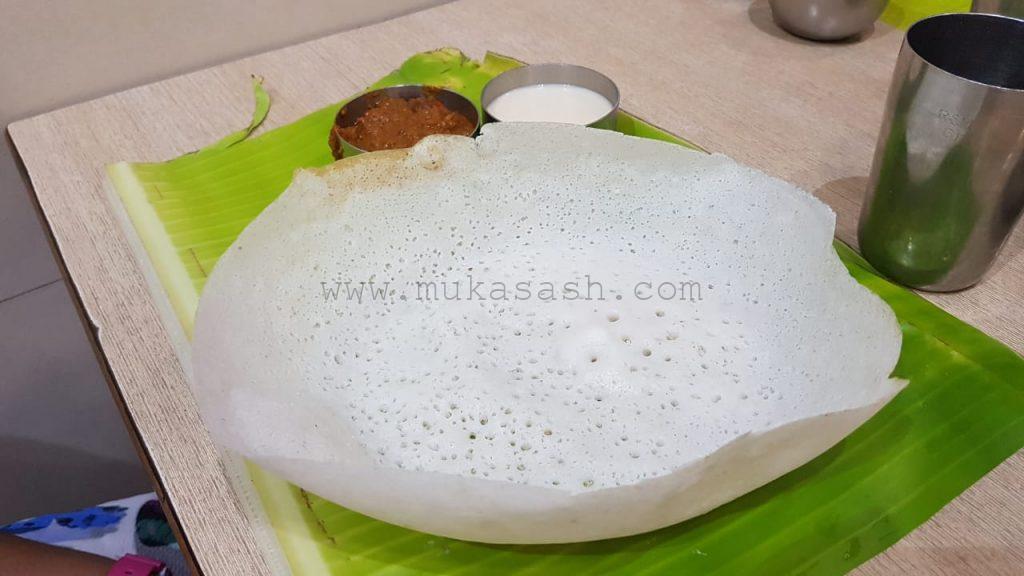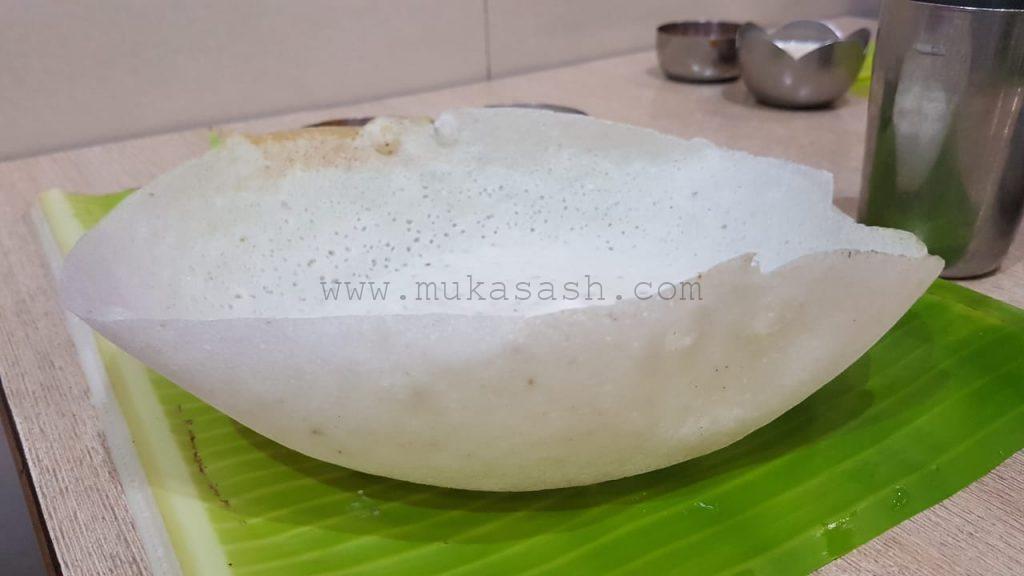 One of my favorites here, always! Ghee Roast! I love it here and is one of my regular orders.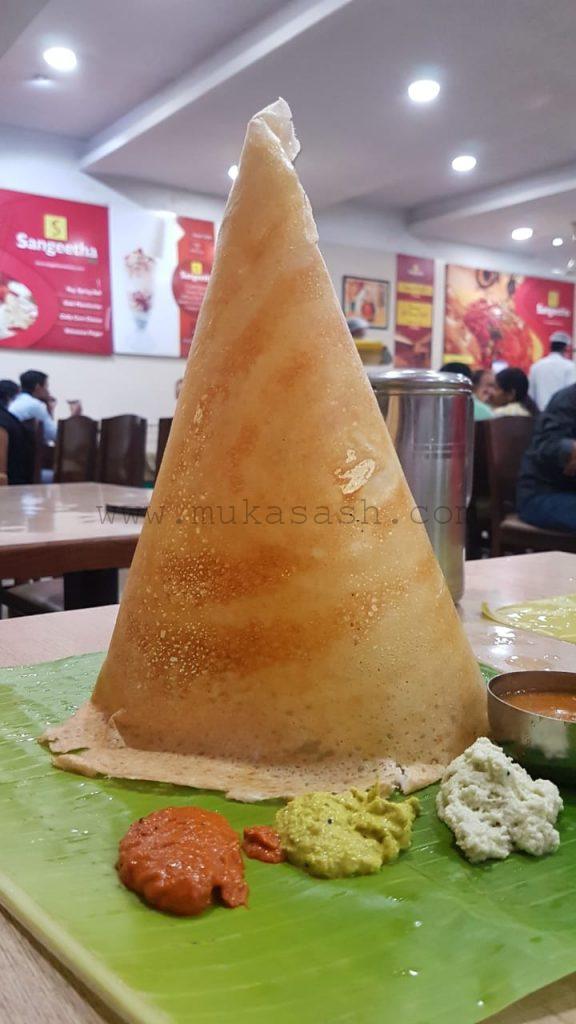 Chappathi could have been better, as I always have a feeling it could have stayed a little longer in the tawa. The Kurma was very tasty and hence didn't have any complaints with it.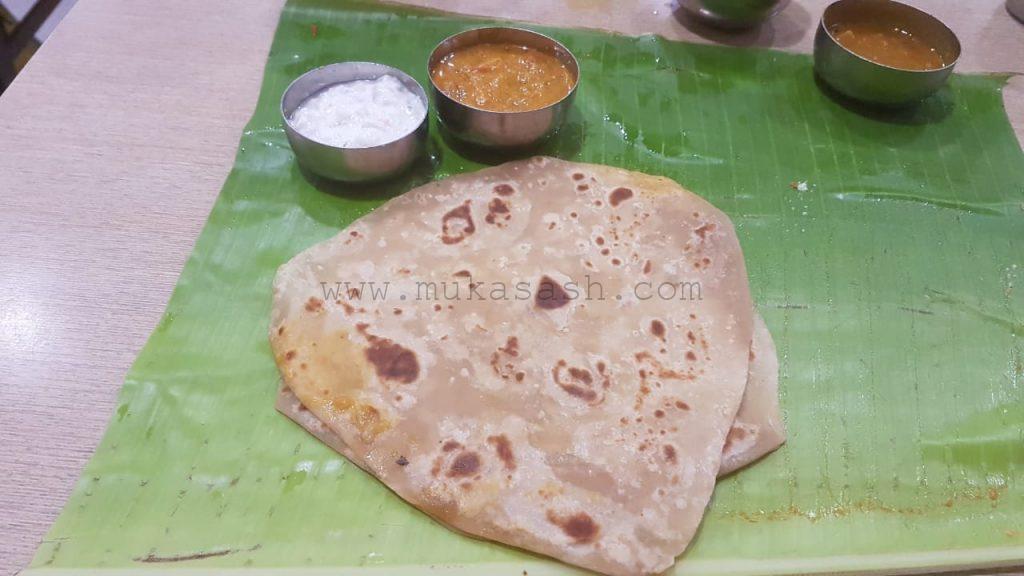 Filter Coffee, a perfect way to end the meal. I ordered it, while my friend was tempted to have a Falooda. Both were wonderful!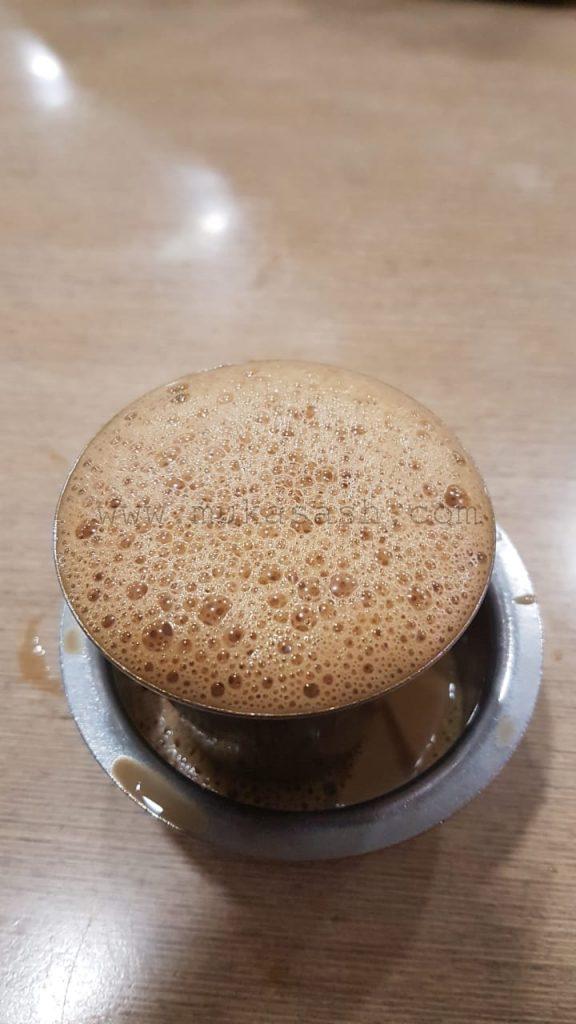 Its no surprise that Sangeetha Veg Restaurant remains to be a favorite spot for me when I am thinking vegetarian food, in and around Velachery.