Ellis Road is very popular for the late night food scene, and it was no surprise that crowds were thronging the various outlets here, at that time of the night! It is primarily non-vegetarian and veg options may be in the minority. In fact staunch vegetarians may find it a little intimidating too. 🙂
This visit was no different than my exploration of this place about a year ago! I have pretty much written about the same places here.
Three friends and I went here, well past midnight, and entered into quite a busy street. Since we knew the place, a couple of friends headed straight to the outlet serving beef fry. Looking at people relishing it, it must have definitely tasted good.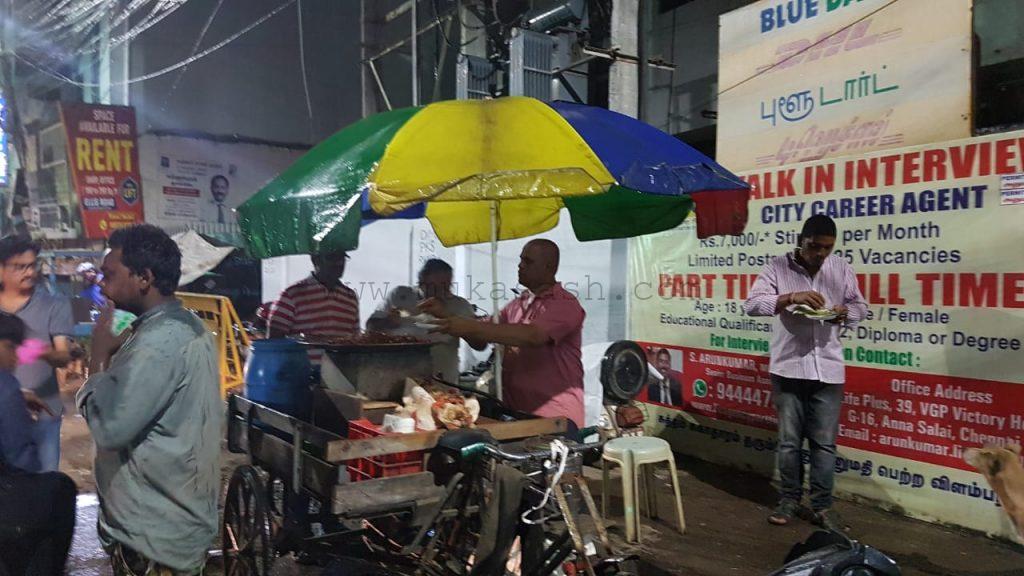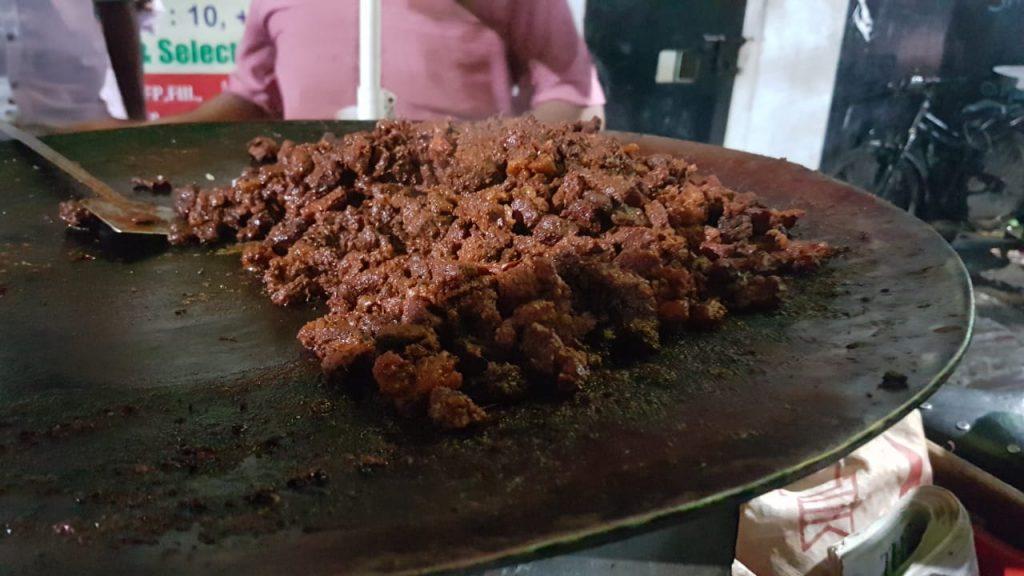 Another friend and I entered into the next place that was buzzing with activity. The variety of meats on display was a treat to watch.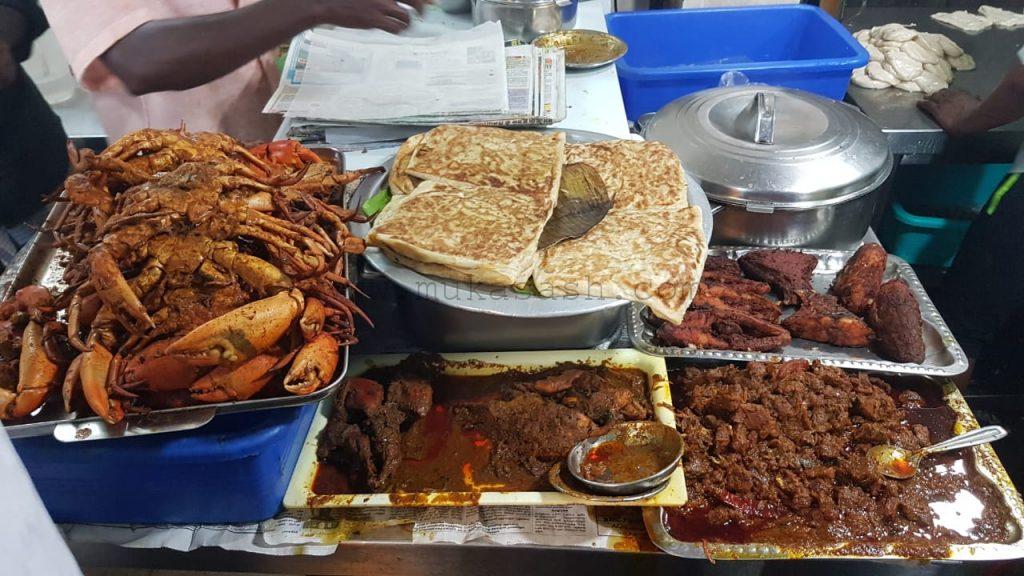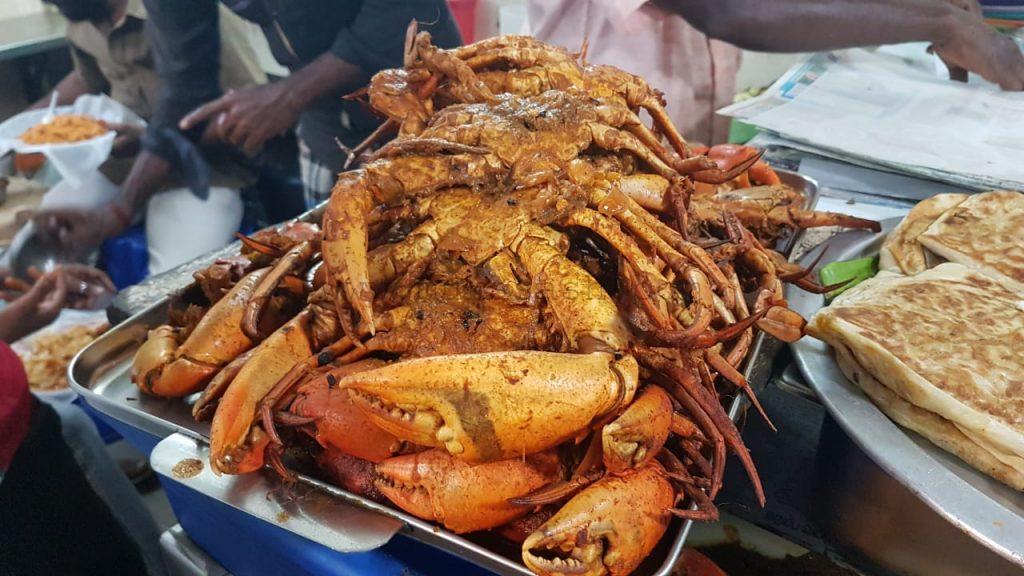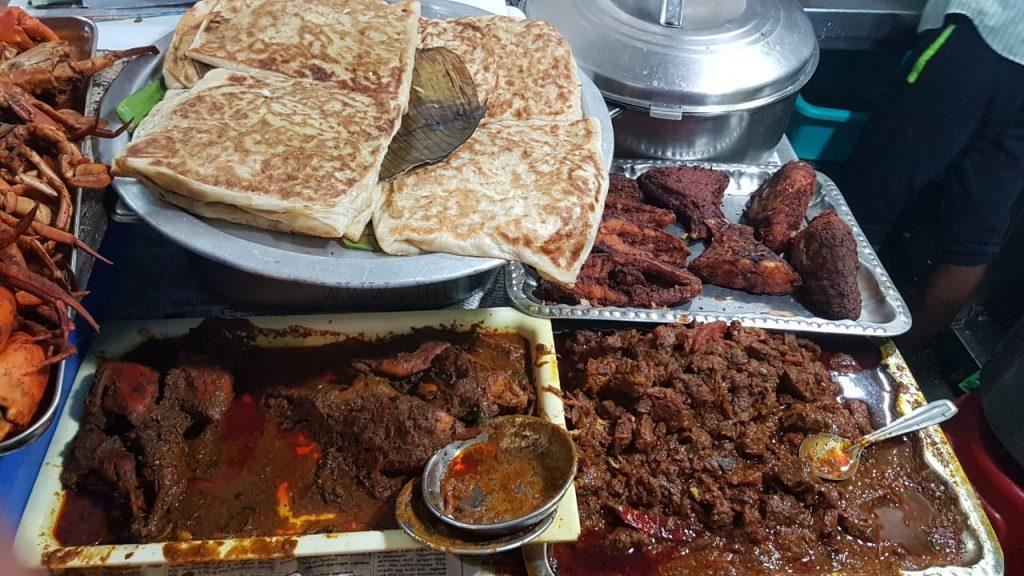 The Master was busy dishing out Parottas and Dosais on the large tawa.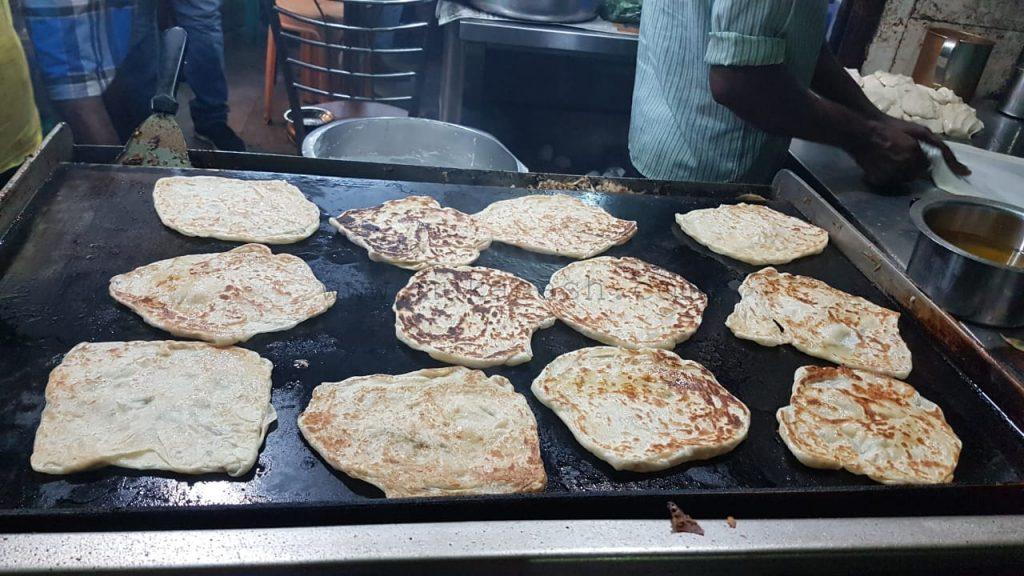 Quickly ordered 2 Chicken Lapa, or colloquially chicken Parotta. It is basically stuffed Parotta aka Murtabak. They have a few gravy choices and we opted for Chicken gravy.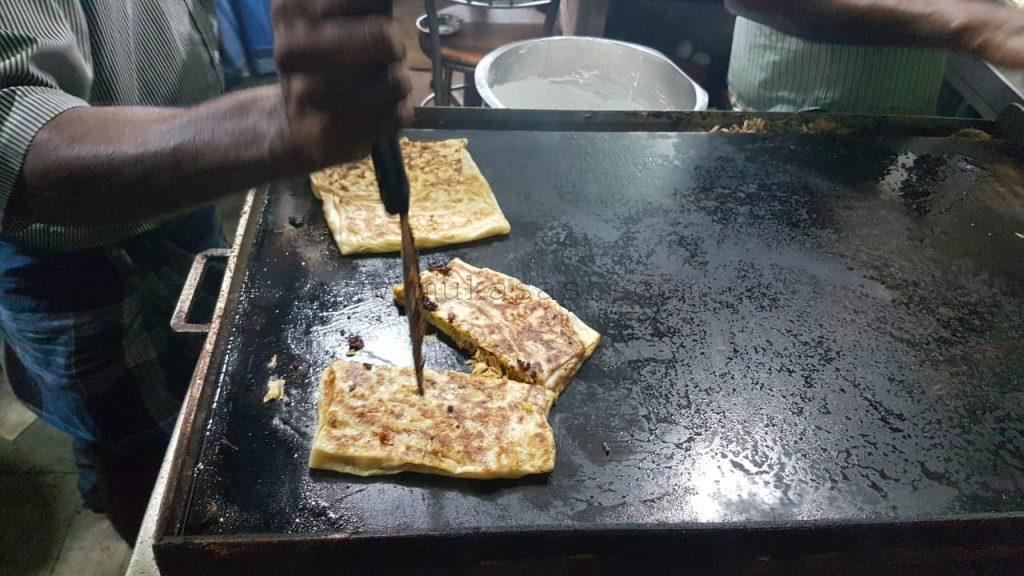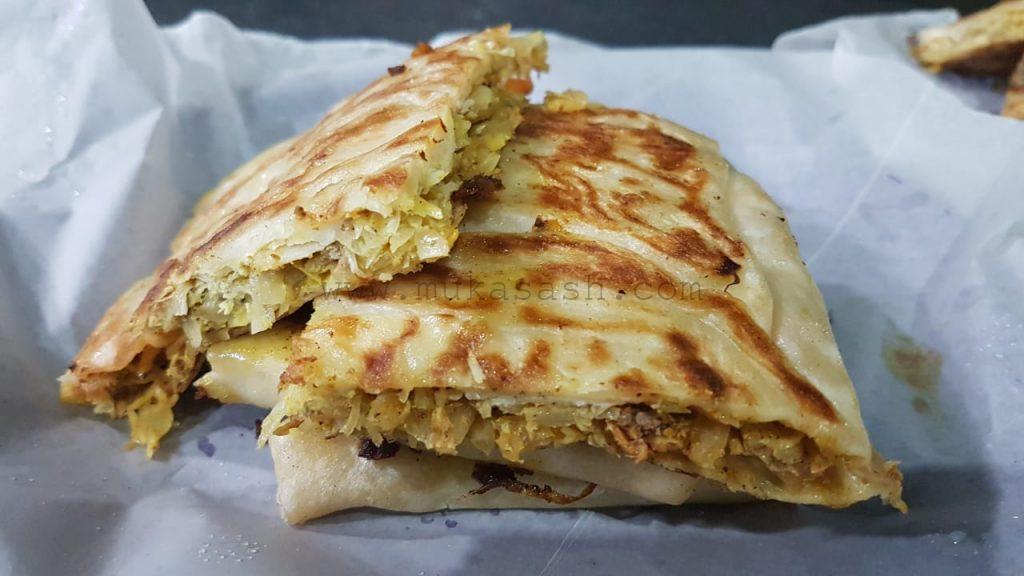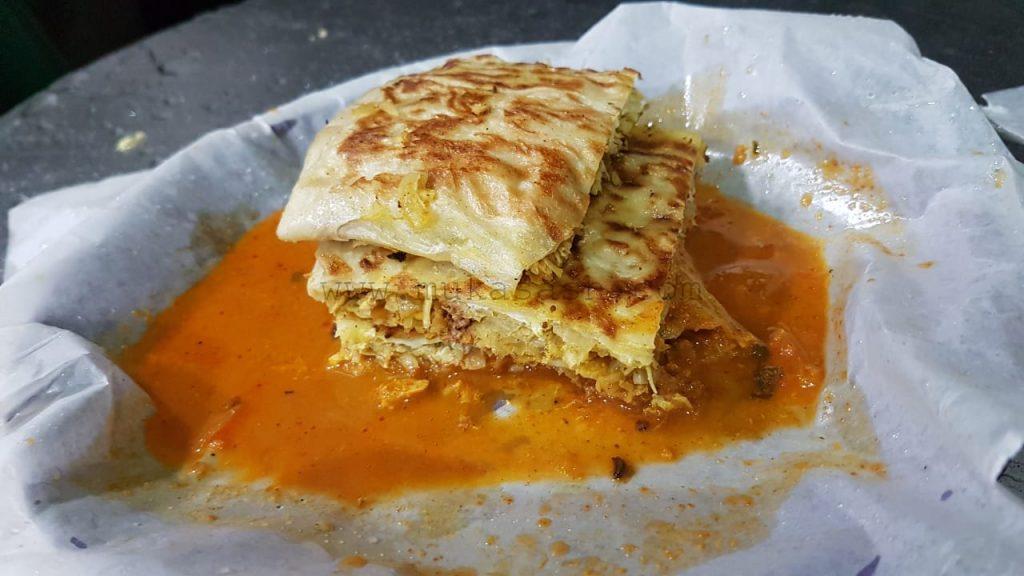 By the way, this was meant to be starters for the meal we were going to have 🙂
Stepped into another busy place, Karaikudi Ganapathy Mess. It was a packed house at 1 AM, we were lucky to get a table right away. Needless to say, a lot of variety of meats, on display !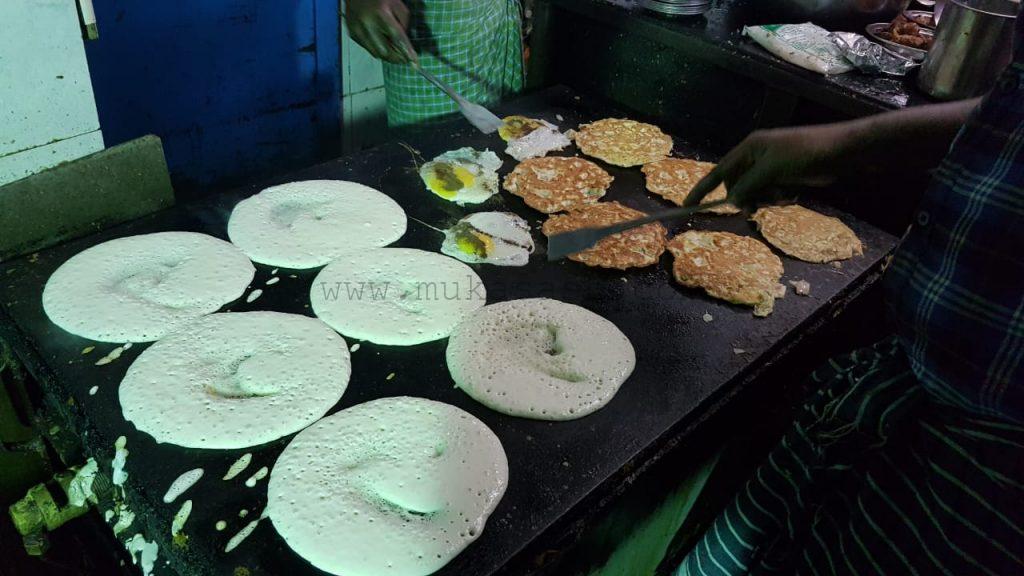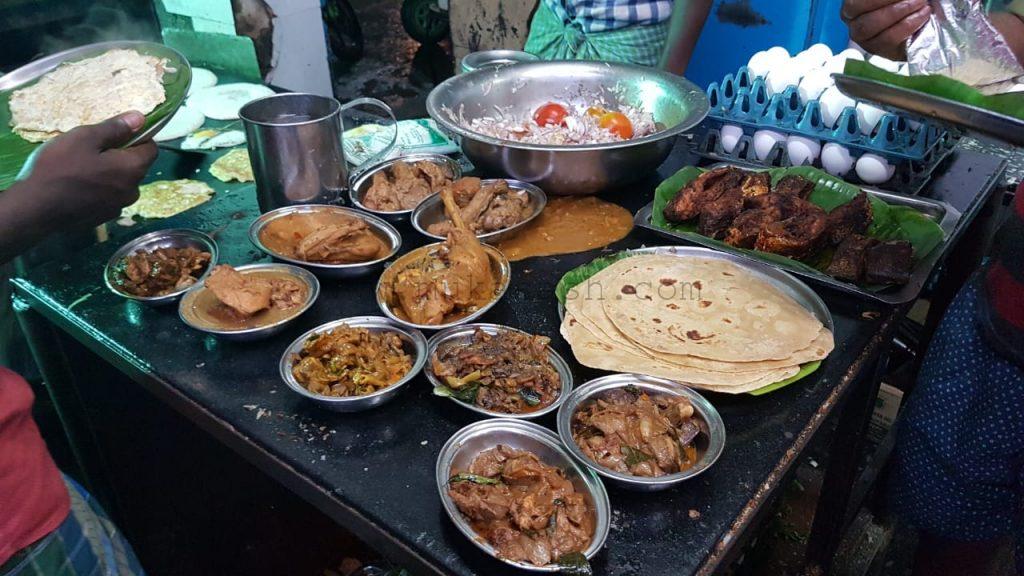 Friends ordered Kal dosai, along with Boti, Eeral and Fish Fry. They loved it, and the salna that was served along with dosai was wonderful.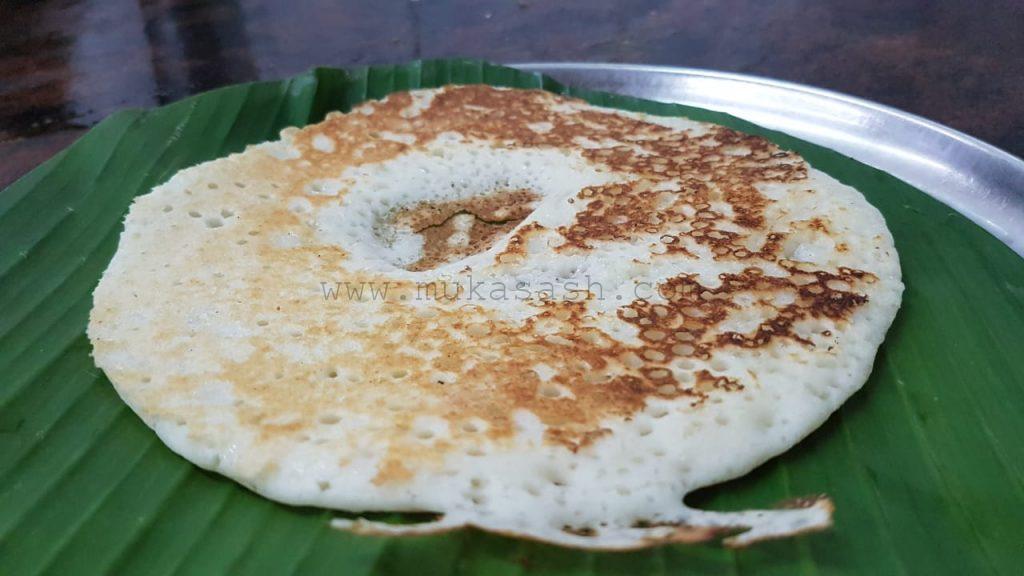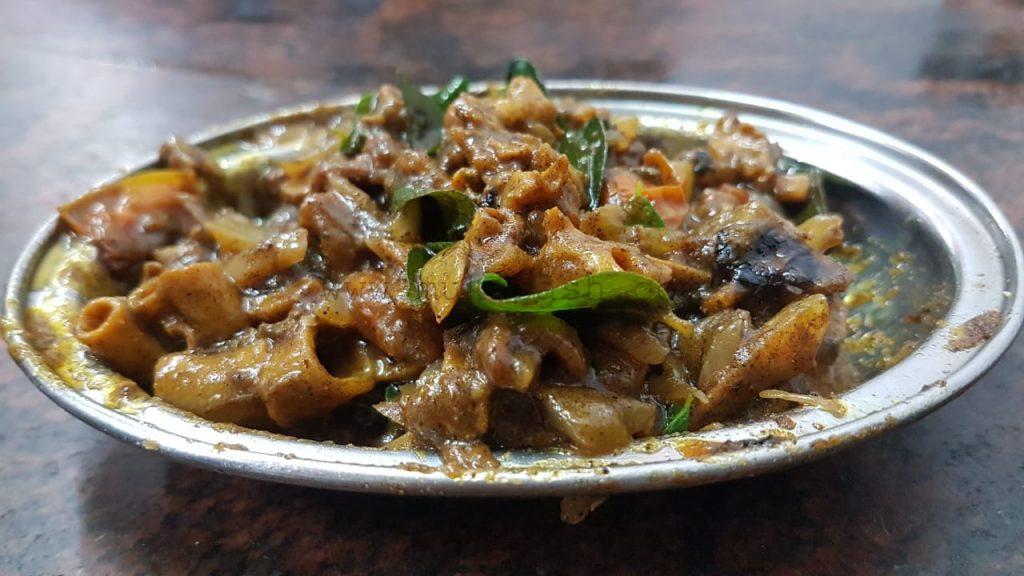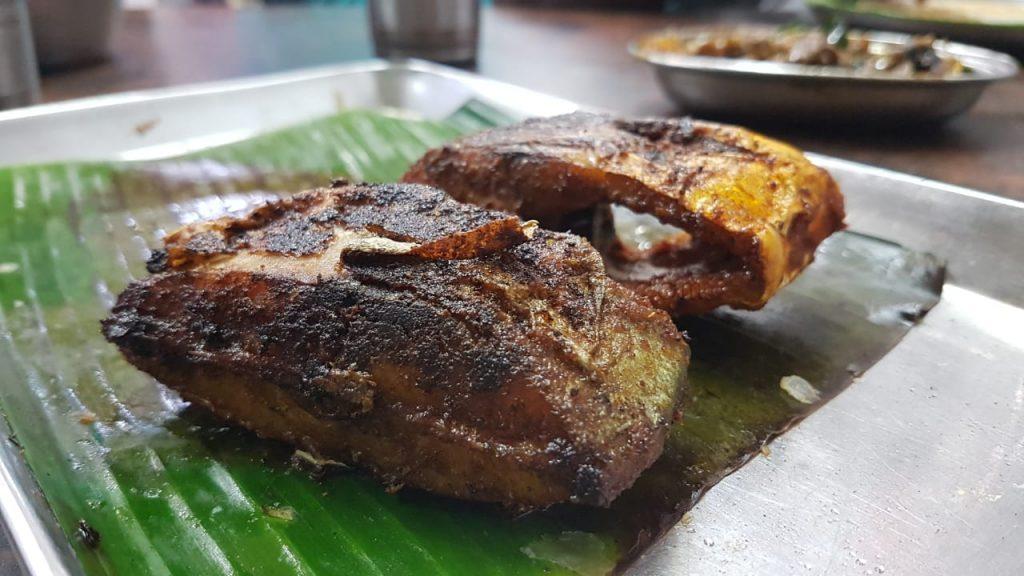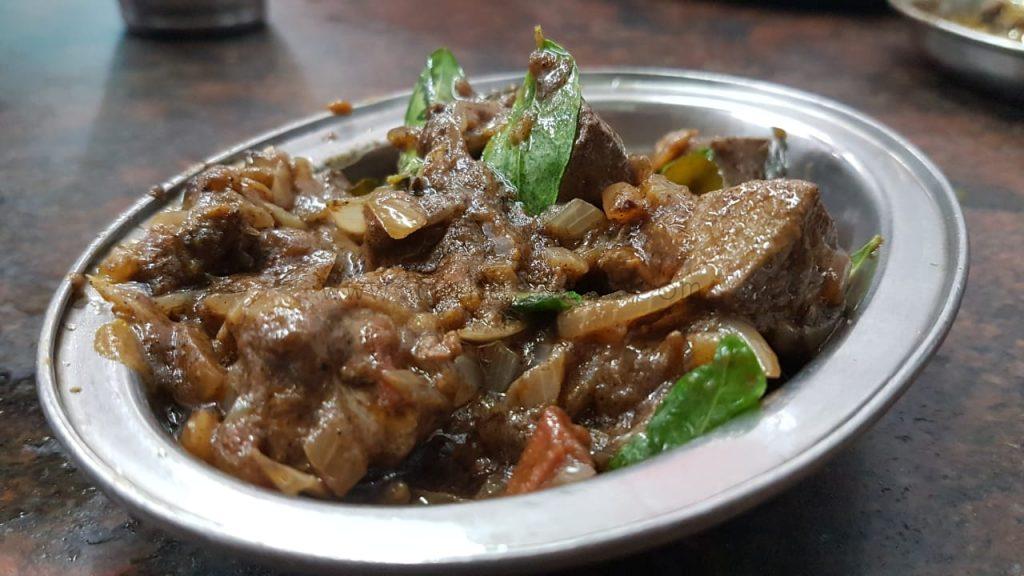 It is only customary that Kalakki finds a place in such a meal 🙂 We ordered a couple of Kalakkis too.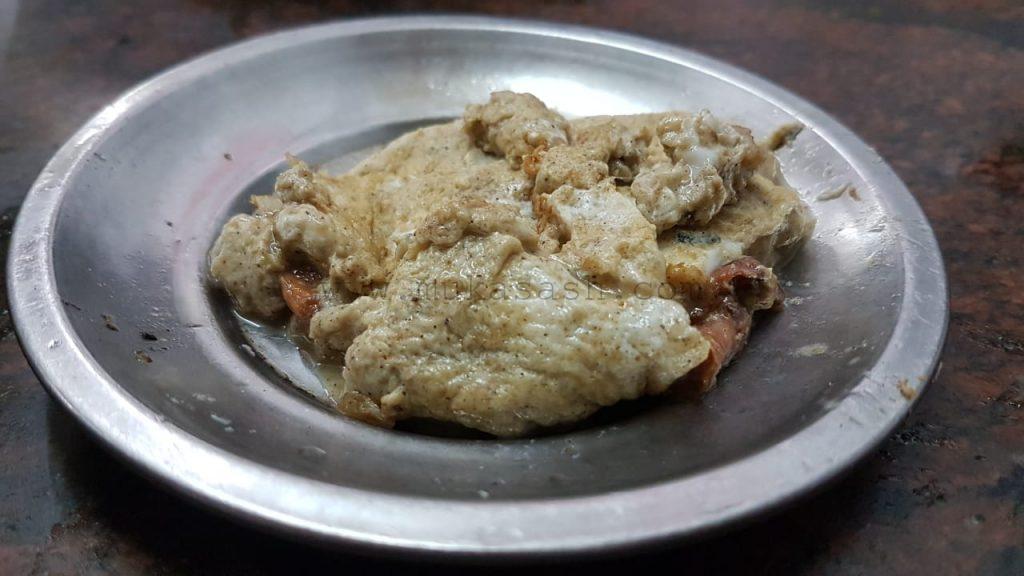 I felt like having a chicken Fried Rice and ordered one. Slightly differently made compared to other places, it was tasty.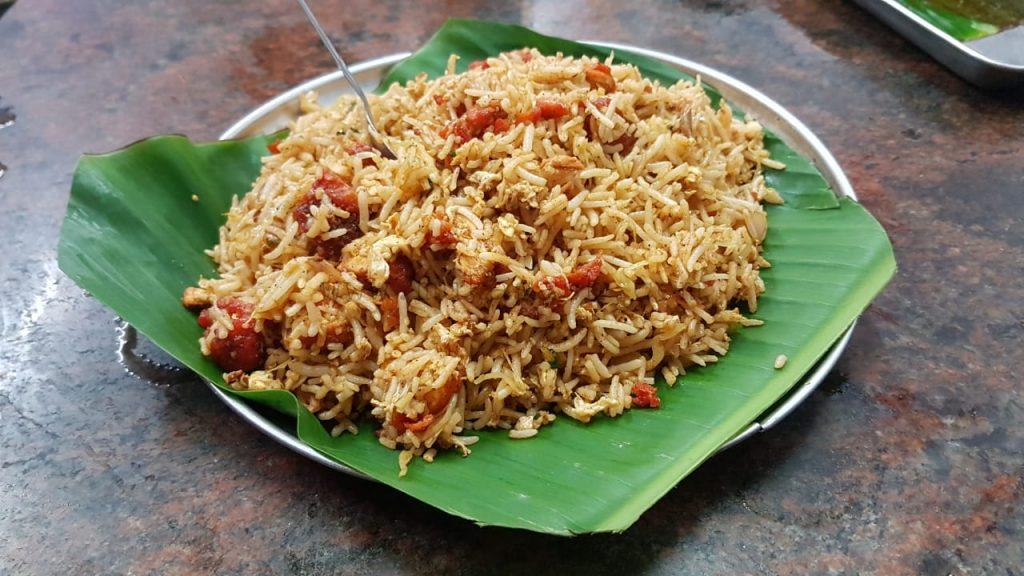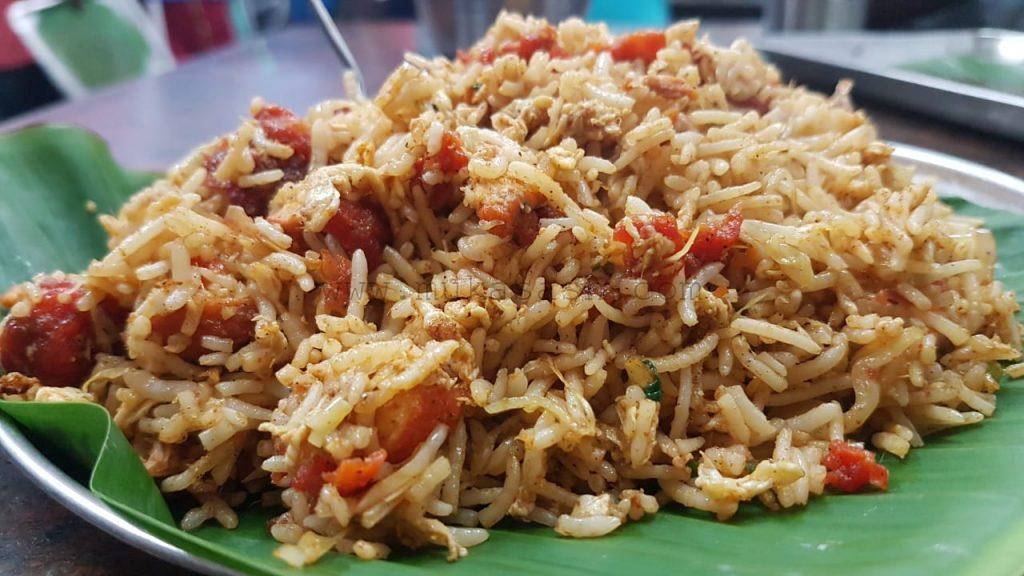 Quite stuffed by now, we decided to call it a day! It was almost 01:30 AM and the place was still buzzing with activity! I've heard that it is like this until almost 4 AM, on weekends.
There have been mixed reactions about this place regarding the quality of meats, hygiene, etc etc. I don't even want to comment on that, please make an informed choice! This is not a place that I would go with family, there's no specific reason to worry, but just a word of caution, at that time of the night!