This is one of the Cloud Kitchens that Swiggy operates and I should admit, they serve tasty food. I have ordered from here a few times and have not been disappointed.
One of my favorites here is the Gunpowder rice with Spicy Chicken Fry. Wifey wanted Peri Peri Chicken with Egg Corn Fried Rice. There was a combo available with a dessert each, so I choose Angoori Rasmalai and wifey chose Kesar Phirni.
Food was delivered neatly packed in a paper cover, no spillage.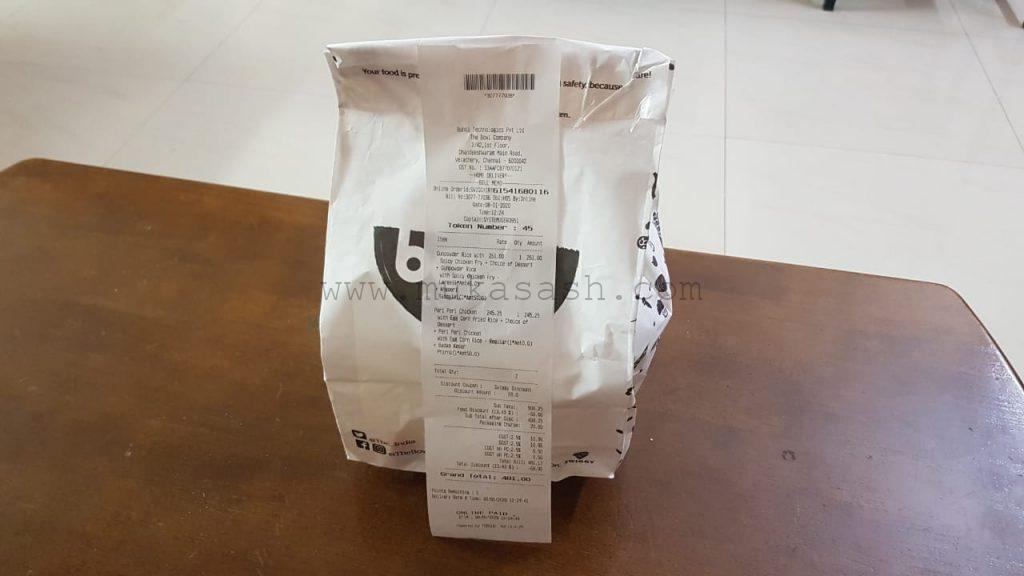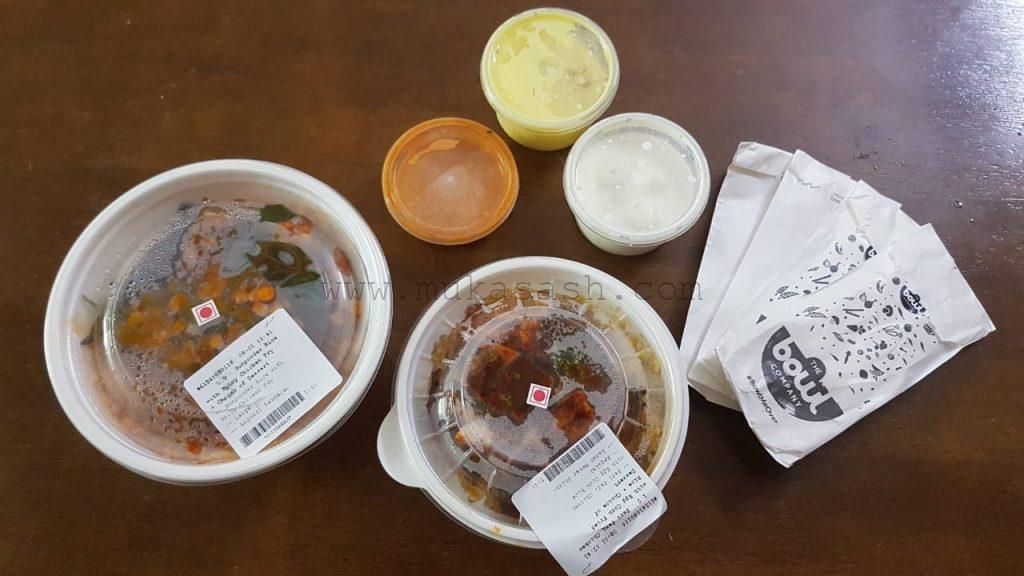 I am a big fan of Kandi podi from childhood. I have eaten much better stuff elsewhere, but this one was not bad, and I liked the nice aroma of ghee in the podi rice. The chicken Fry was also tasty, but not as spicy as the name says. Together, they make a great bowl and I have had this a few times already. The portion size is small, so had to order Large for myself.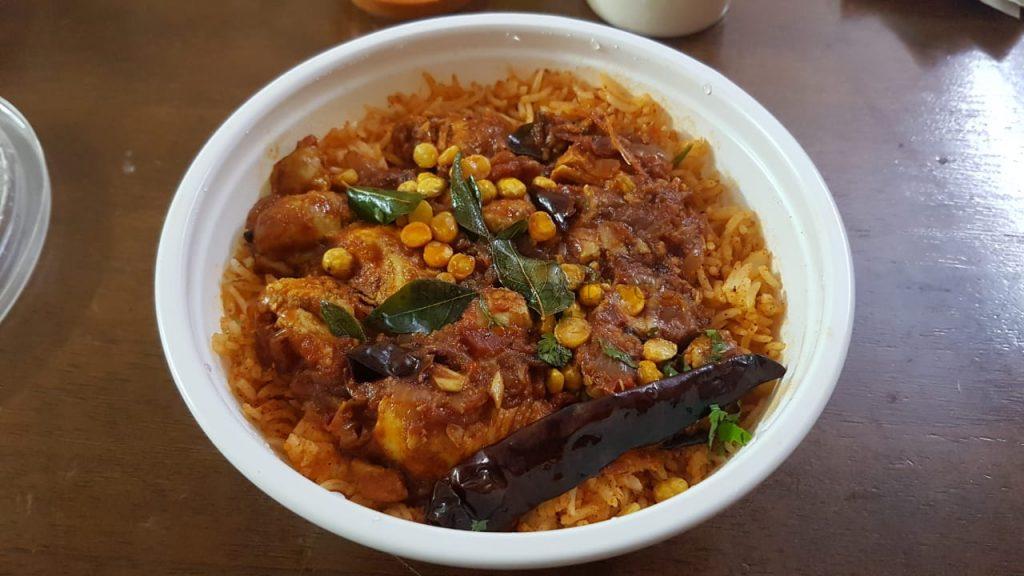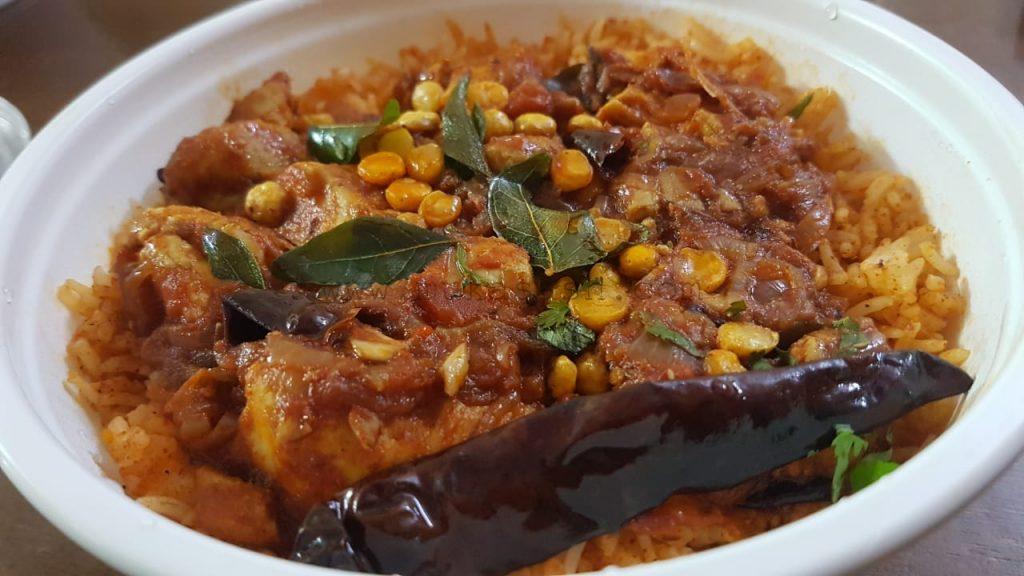 Wifey liked her Peri Peri Chicken with Egg Corn Fried Rice, I tasted it a bit and liked it too. That dip provided with this was mindblowingly yummy!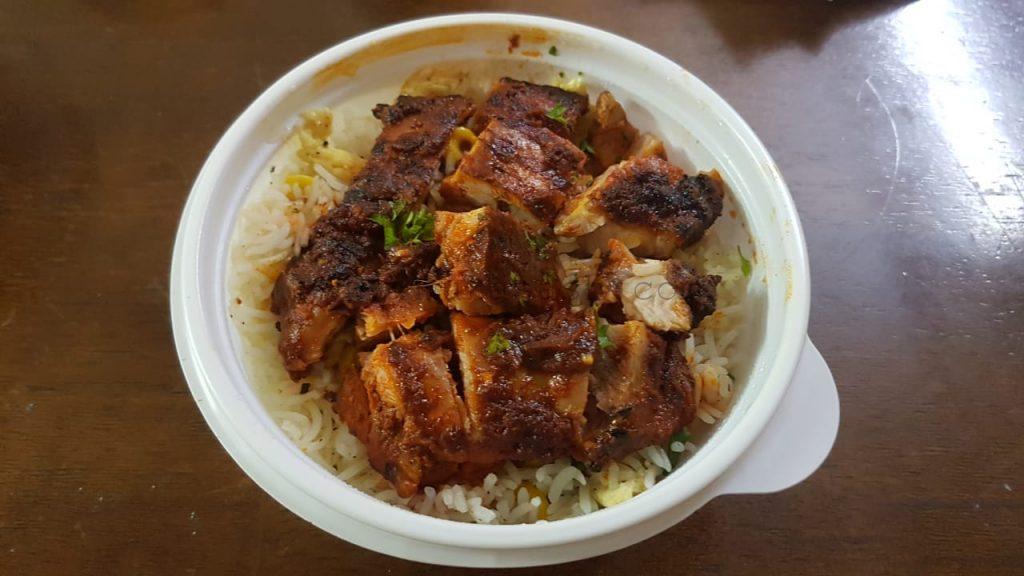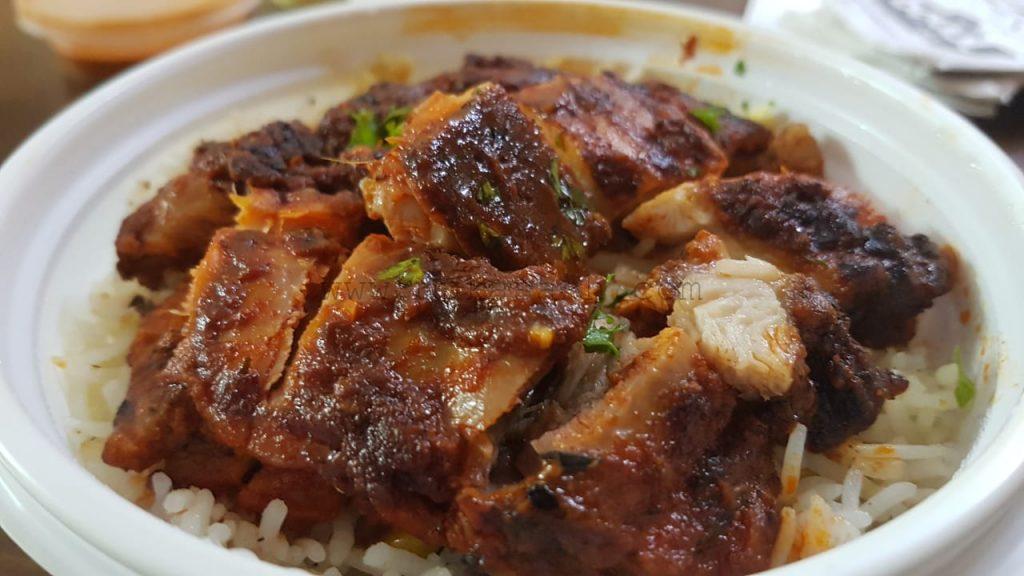 Coming to the desserts, Angoori Rasmalai and Kesar Phirni were both tasty! Nothing worth complaining.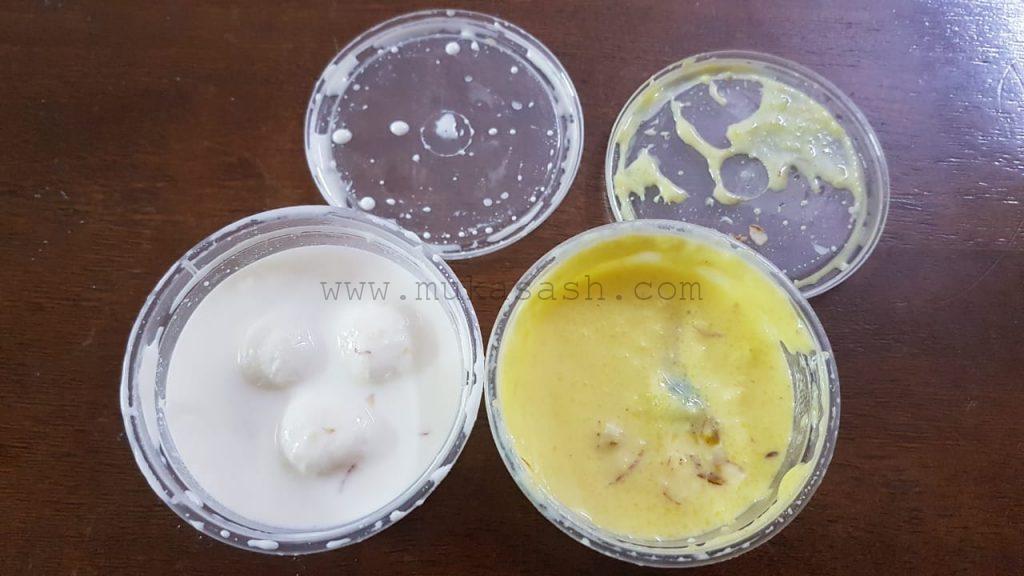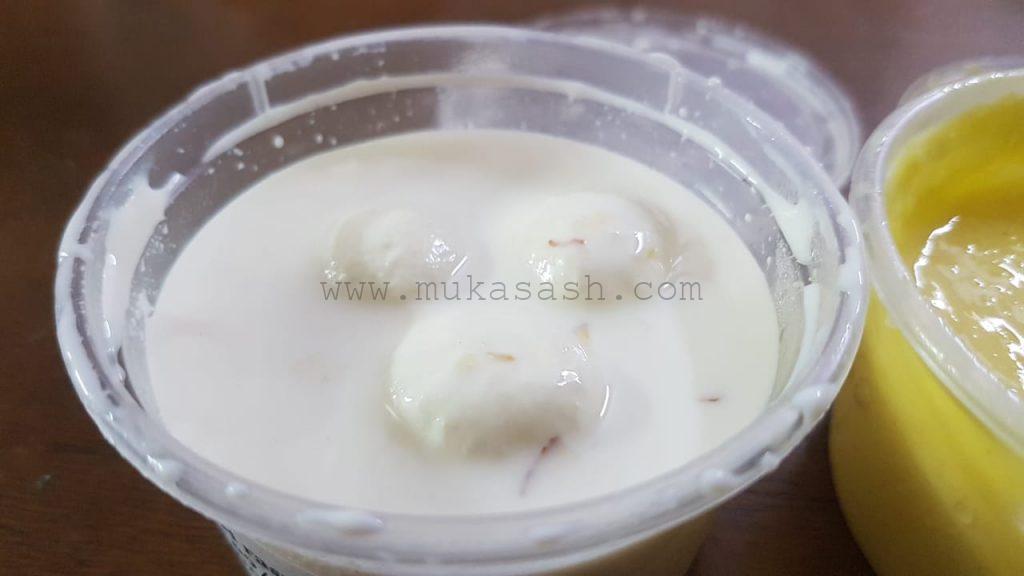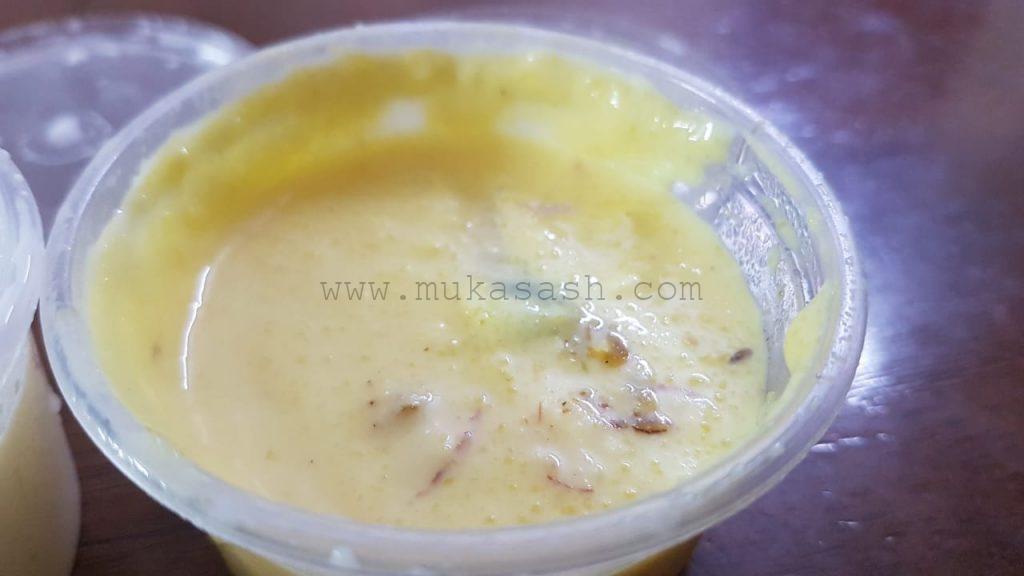 Food was delivered hot, in less than 30 minutes, and I have had good experiences quite a few times with The Bowl Company. Paid 494 bucks in all, well worth it, I would say. If at all I can point out something that can be improved, it would most certainly be their portion sizes.