I have been to Pizza Hut in Phoenix Market City quite a few times, but I wanted to write about this visit because we opted for the pizzas from 'Everyday Value' section, and in spite of eating quite heartily, thankfully it didn't make a crater in the wallet 🙂 I think if we'd chosen the regular ones from the menu, things would have been different. For those who'd like to keep a tab on the price, this is definitely an option worth checking out.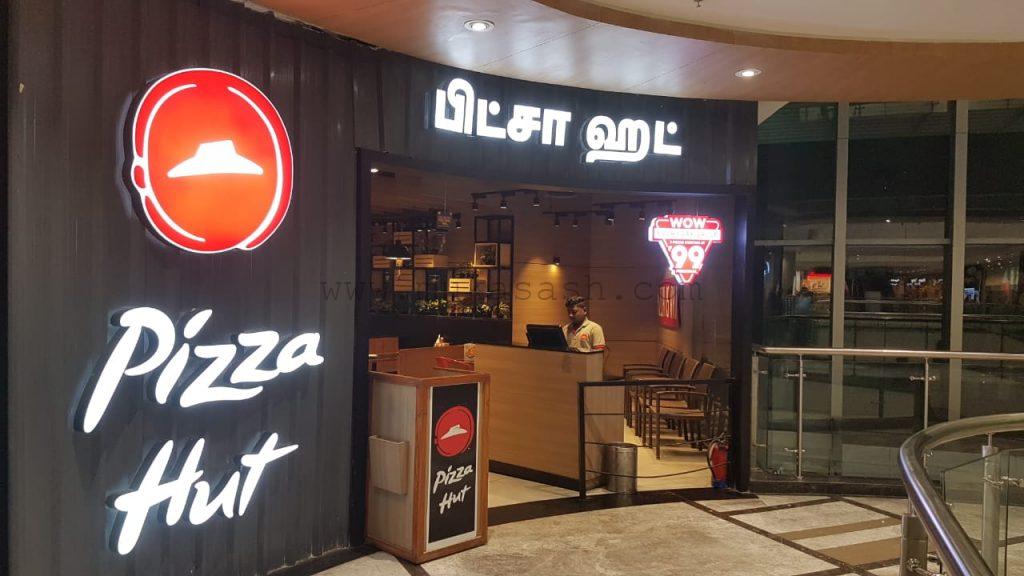 It works like this – They have 2 sizes – Personal and Medium.
They have different sections and each section has a different price range. Each section has about five – six pizzas that you can choose from.
You have to choose 2 pizzas from a section, and you get each for the price mentioned.
We ordered Cheesy Garlic Breadsticks, it was tasty !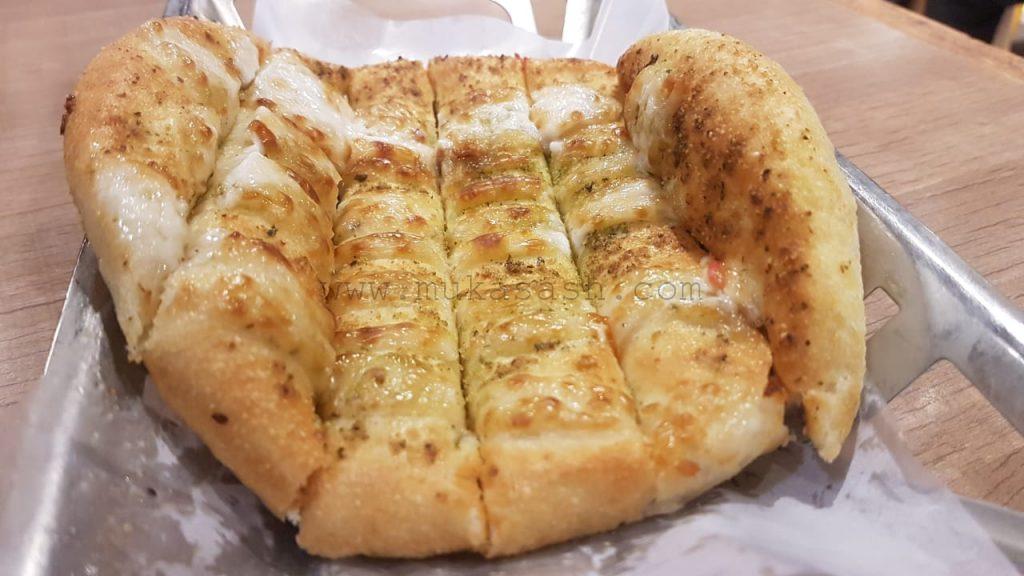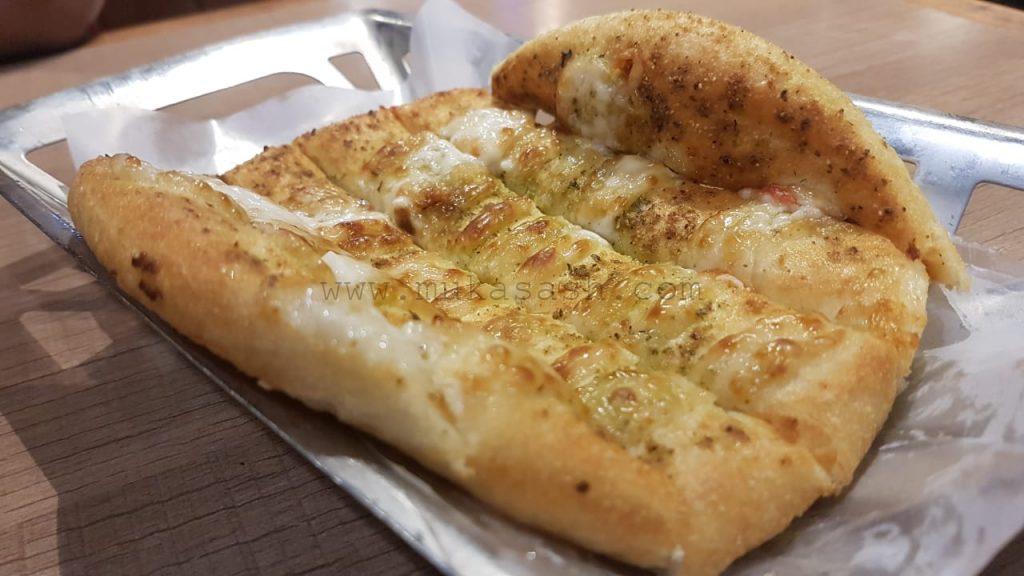 We chose Personal Pan Chicken Sausage and Spiced Paneer pizzas, each priced at 149. Chicken Sausage was good, Spiced Paneer could have had a little more salt. Otherwise, good.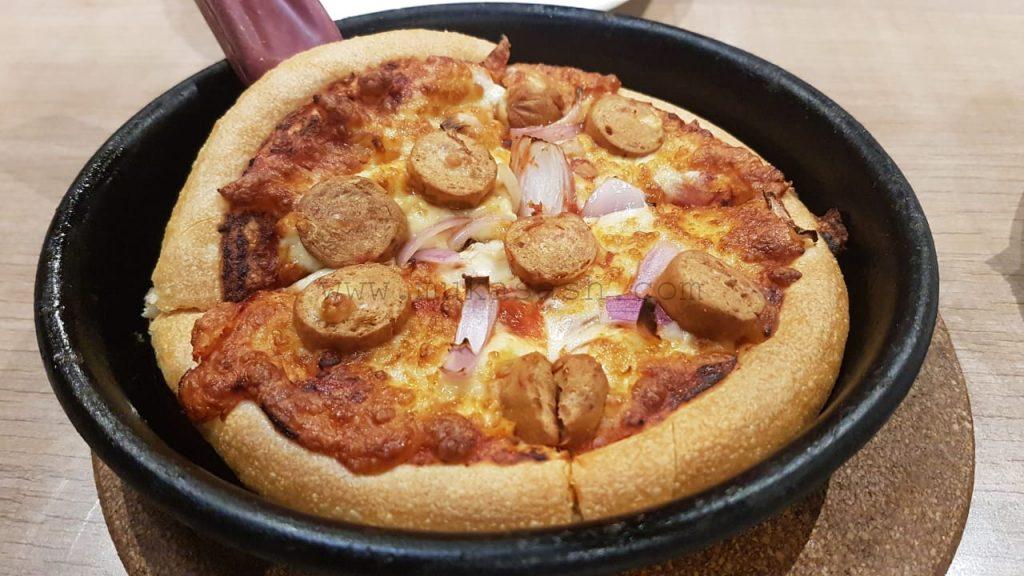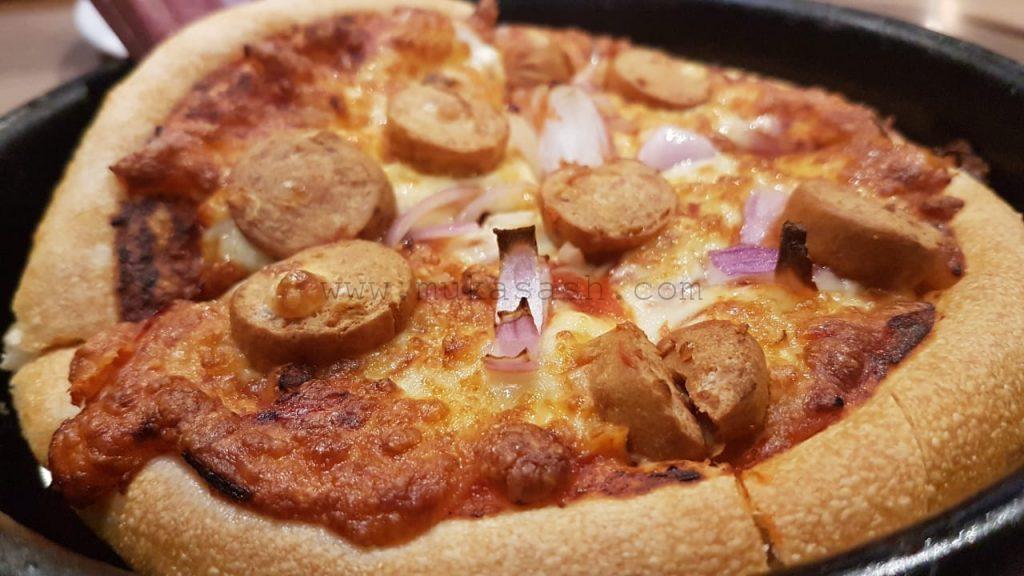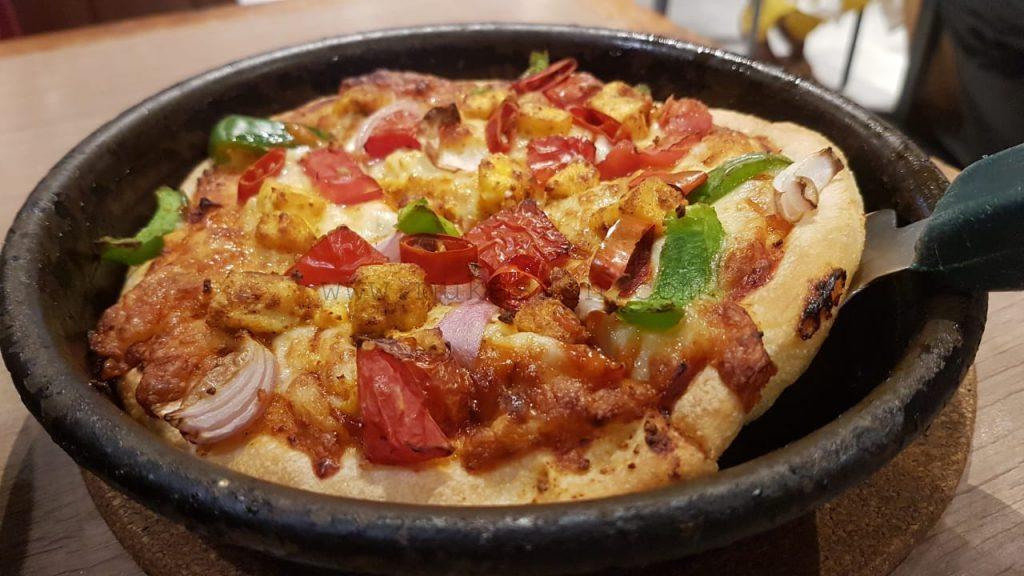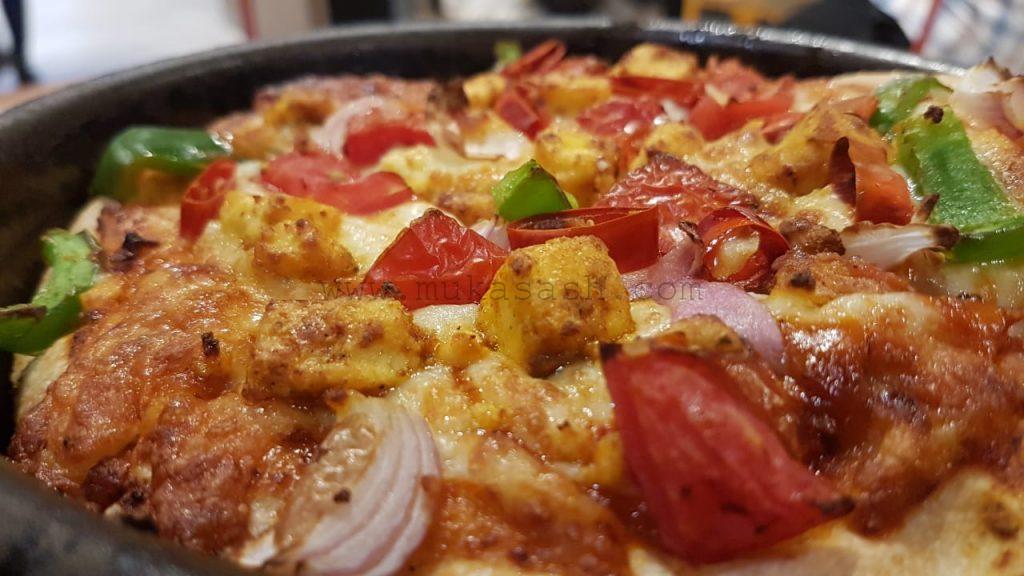 We chose Chicken Pepperoni and Lebanese Chicken in the Medium Pan size, each priced at 329 bucks. Both the pizzas were very tasty. Loved the smokey flavor in Chicken Pepperoni.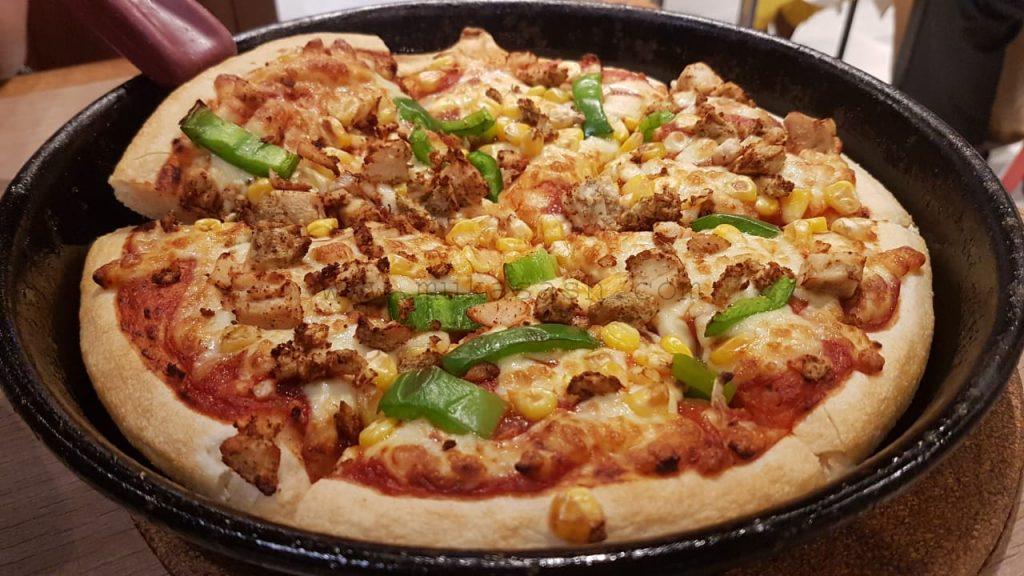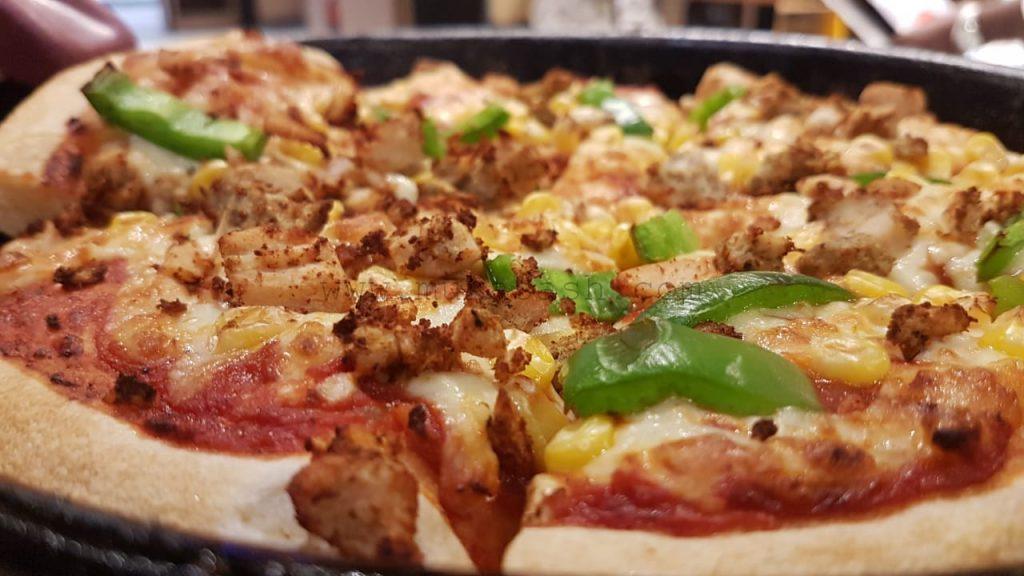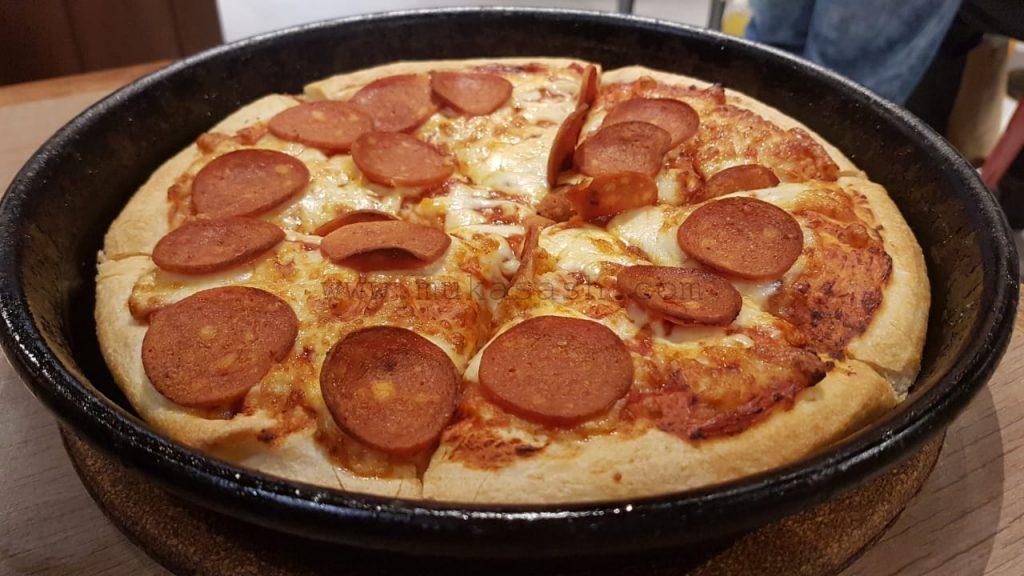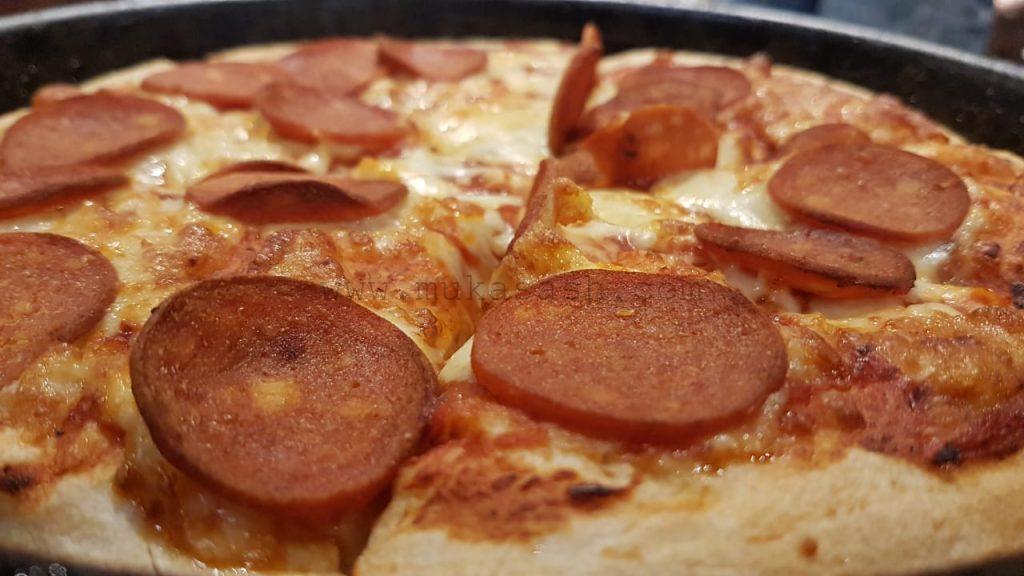 All of it was served piping hot, absolutely no complaints with the taste, except for Spiced Paneer which could have been better. A little more salt would have made all the difference.
Service was very courteous, no complaints with that either.
We paid 1160 bucks in all, and I definitely think this is definitely okay for what we ate. Somehow all visits to Pizza places used to end with a feeling of having paid a bit too much for what we ate. This time, it wasn't so! I'll be more than happy to check out Everyday value offer at Pizza Hut hereafter.