Quite similar to G. Suryanarayana Snacks Center, this place also serves lipsmacking Andhra snacks in the evenings! Sri Kanakadurga Sai Hot Snacks and Foods is located in Thoraipakkam, diagonally Opposite to KFC, and I have visited them in 2018 for yummy pesarattus and podi dosas for breakfast, and Mirapakaaya Bajji, Punuglu and Mysore Bonda in the evenings. Somehow didn't write about them on my website though I wrote about it on my Facebook Page. A small place, serving absolutely yummy snacks in the evening!
It is a very small place, and even the nameboard isn't too prominent now, probably they're yet to fix it. However, the rates on the Kiosk itself was quite prominent.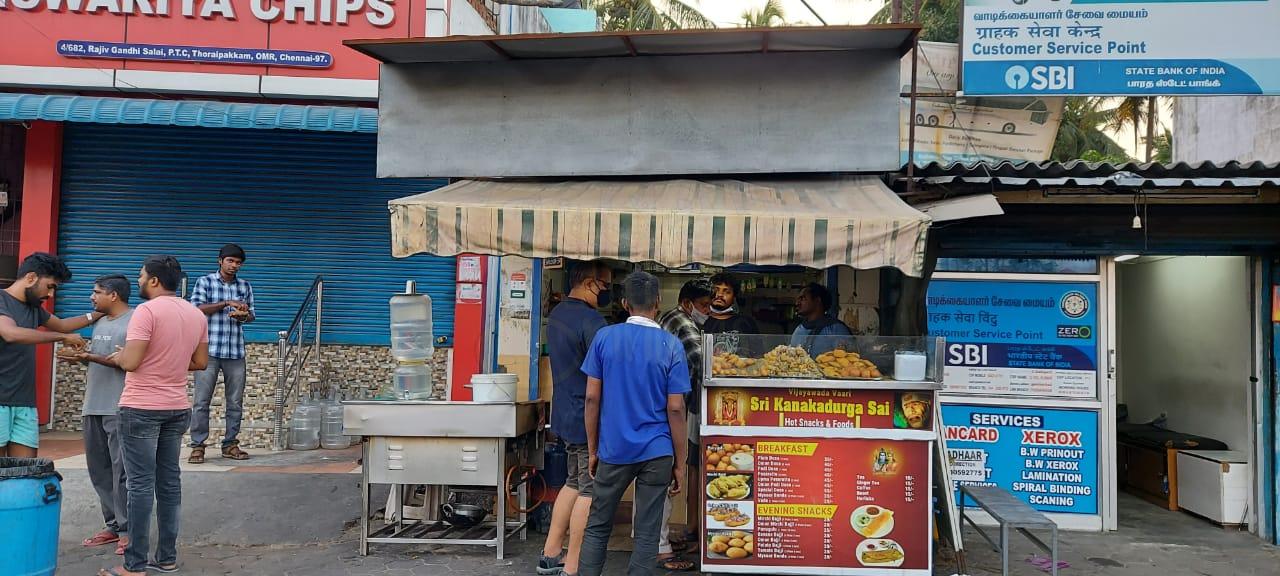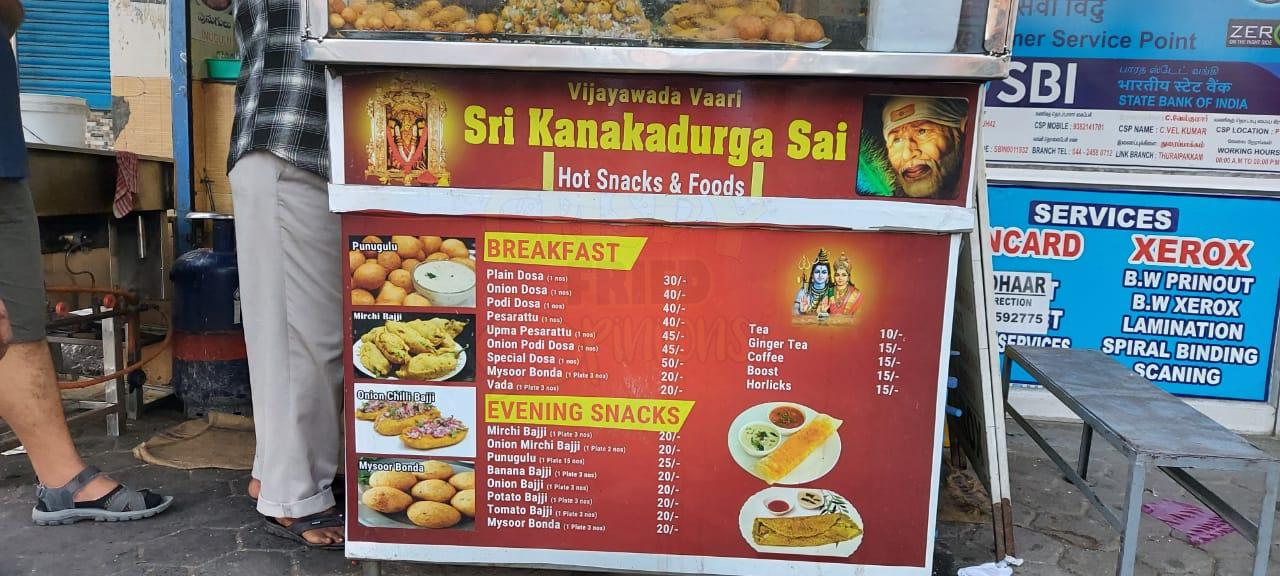 The stack of Mirapakaaya Bajjis stuffed with cut onion, is a sight to watch! Had a couple of plates of them along with the typical Allam/Ginger chutney, bliss!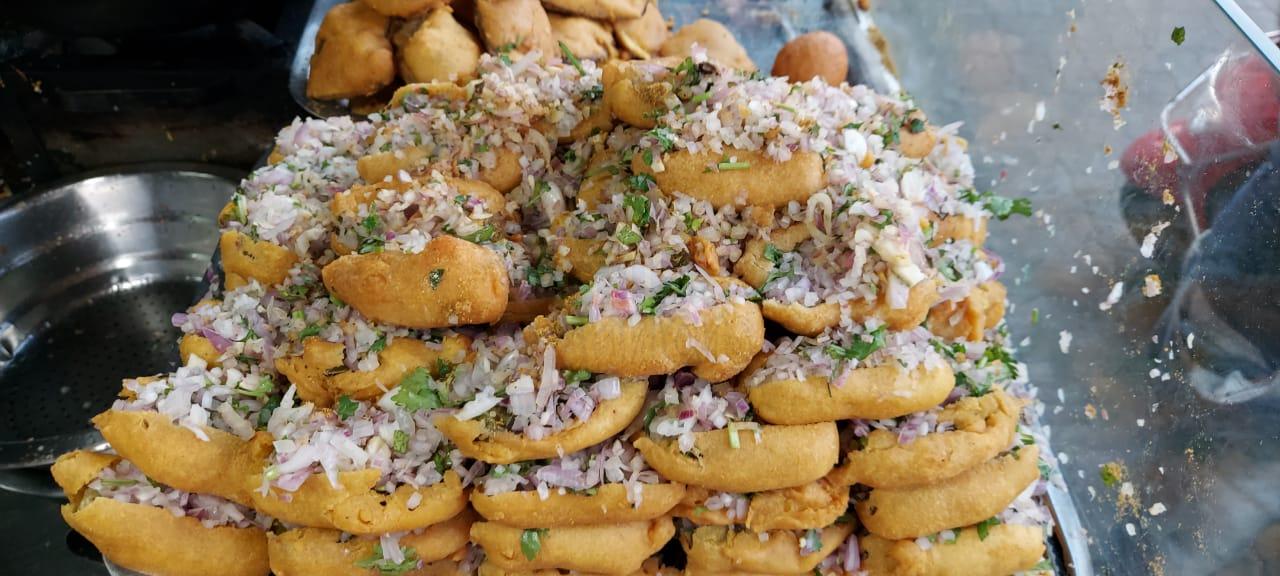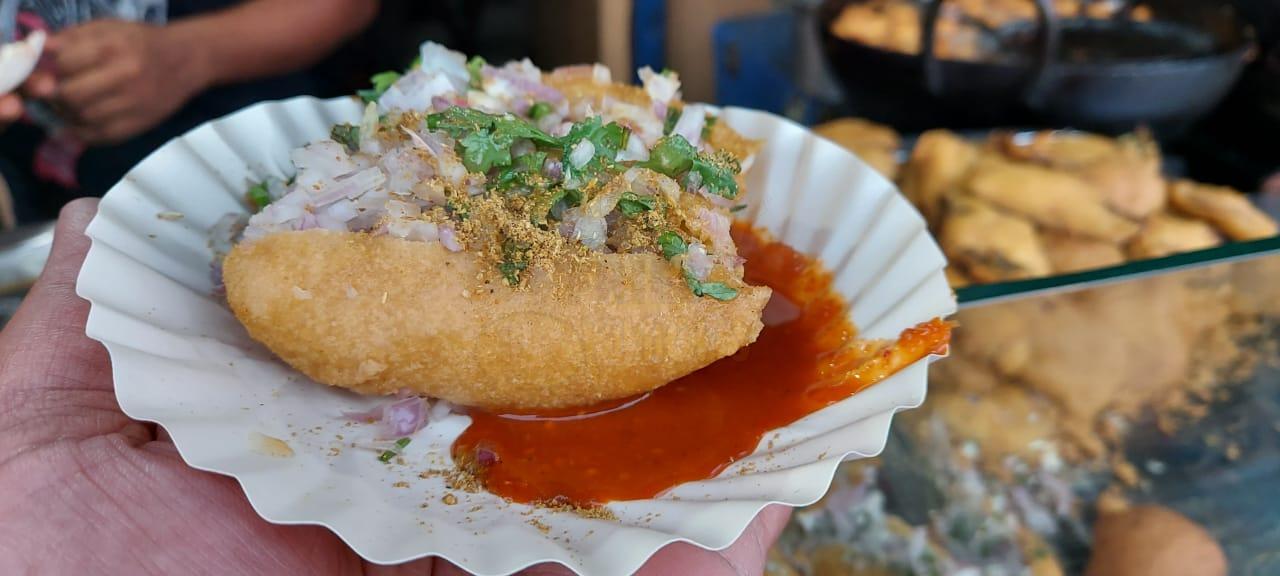 This is exactly how I like Punugulu to be, hot and crispy and just wonderful with the two chutneys.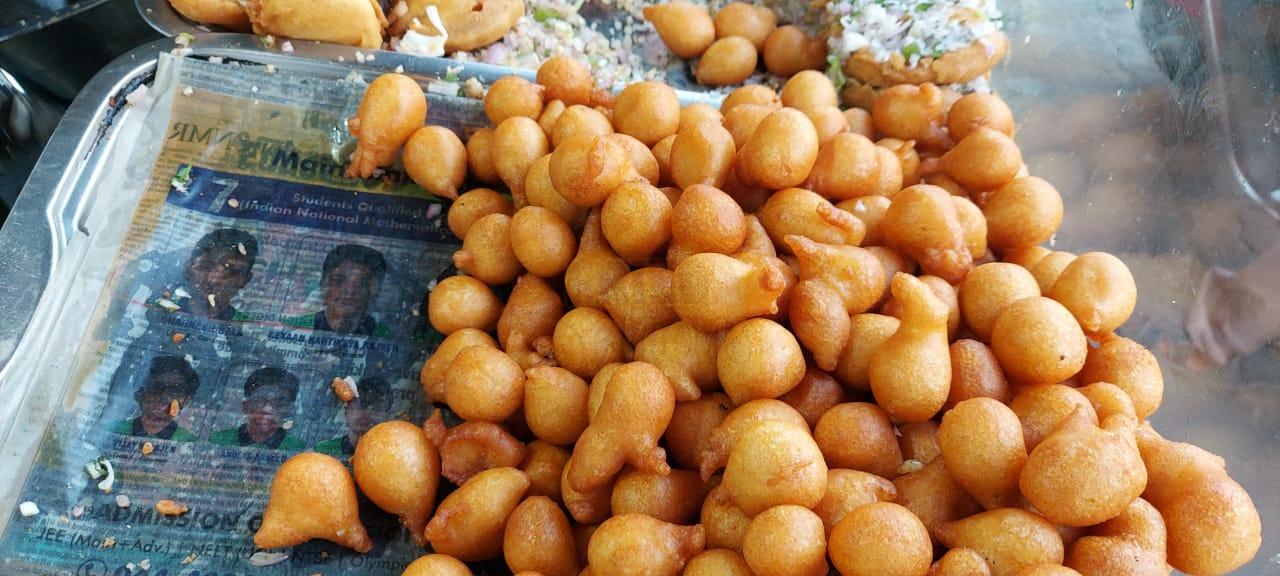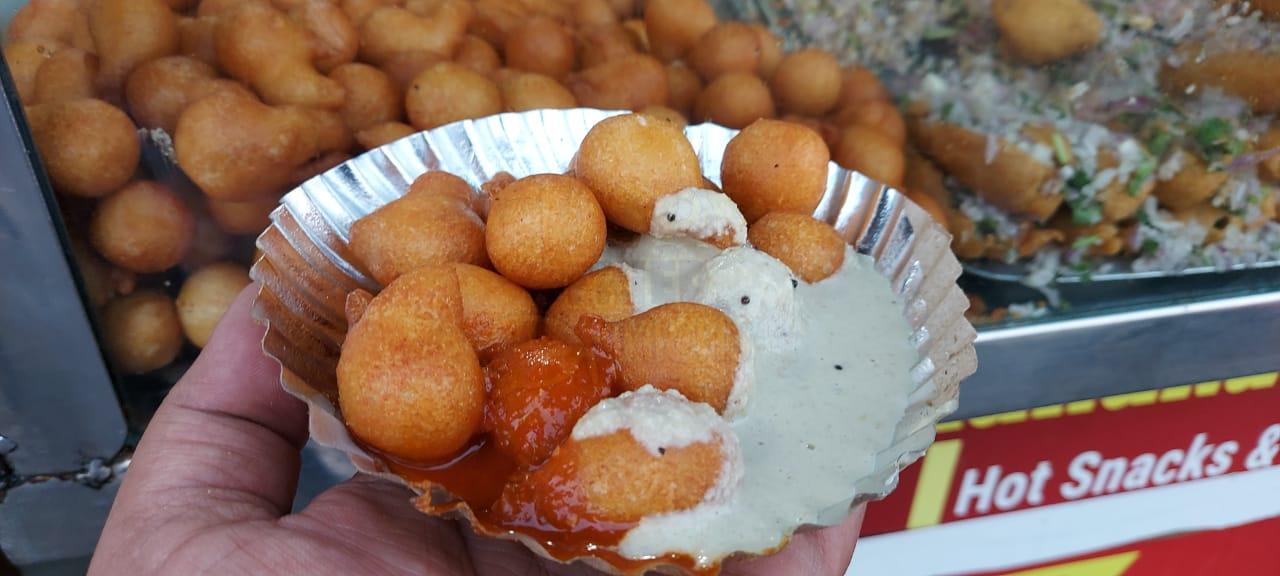 Mysore Bonda was wonderful too! All of them piping hot, they couldn't be any better!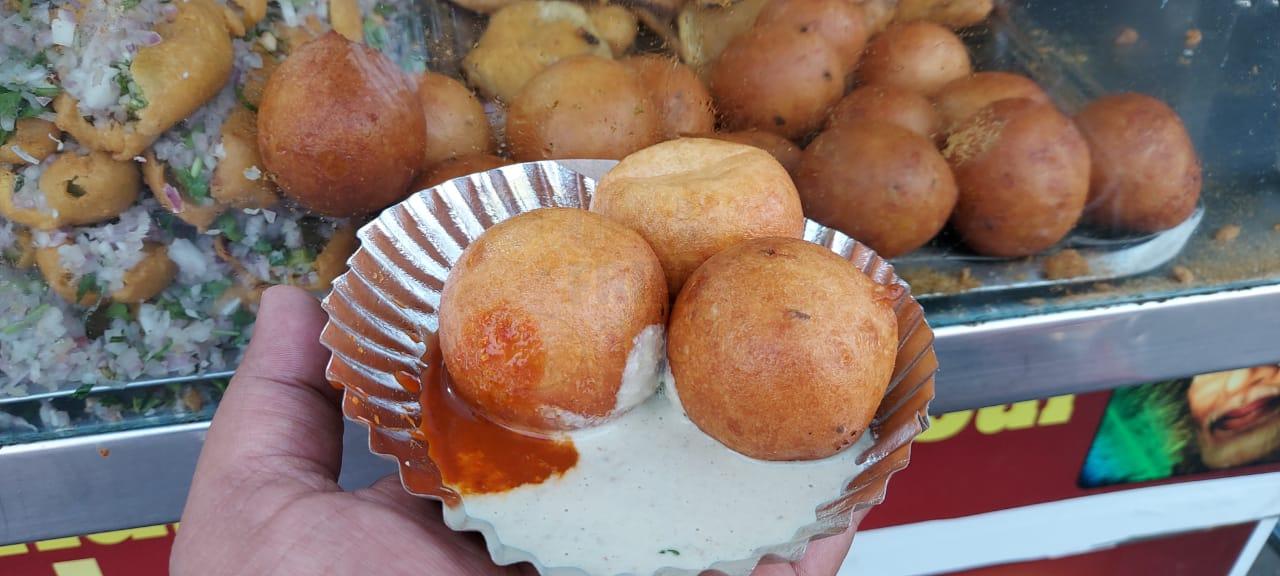 A couple of pictures of Mysore Bonda I love from my earlier visit in 2018 –
We had 2 plates of Mirapakaaya Bajji, 1 plate of punugulu and Mysore Bonda. Also did a takeaway of 5 plates of Mirapakaaya Bajji and 2 plates of punugulu. Paid 235 bucks in all, absolutely wonderful!
Here's a Google Pointer to reach the place. If you're in and around Thoraipakkam, you should try this!