One of the places that has been on my to-do list for a really long time! Finally, managed to visit this place for breakfast along with a friend. This is one of the places that showed up on Google search, for an English Breakfast. Since we were pretty close by, headed here without a second thought.
The place looked very elegant and classy. It was quite busy on a Sunday morning, and we got one of the tables in a corner that was meant for two. It wasn't the most comfy of seats as we're not the most shapely of guys 🙂 , but had to settle for it as the other tables seemed like they were for four pax. The next table was marked 'reserved' until they allowed a couple to occupy the four-seater table. I felt I should have asked them for an alternate seat too! :/ Anyways, that was only a very minor discomfort.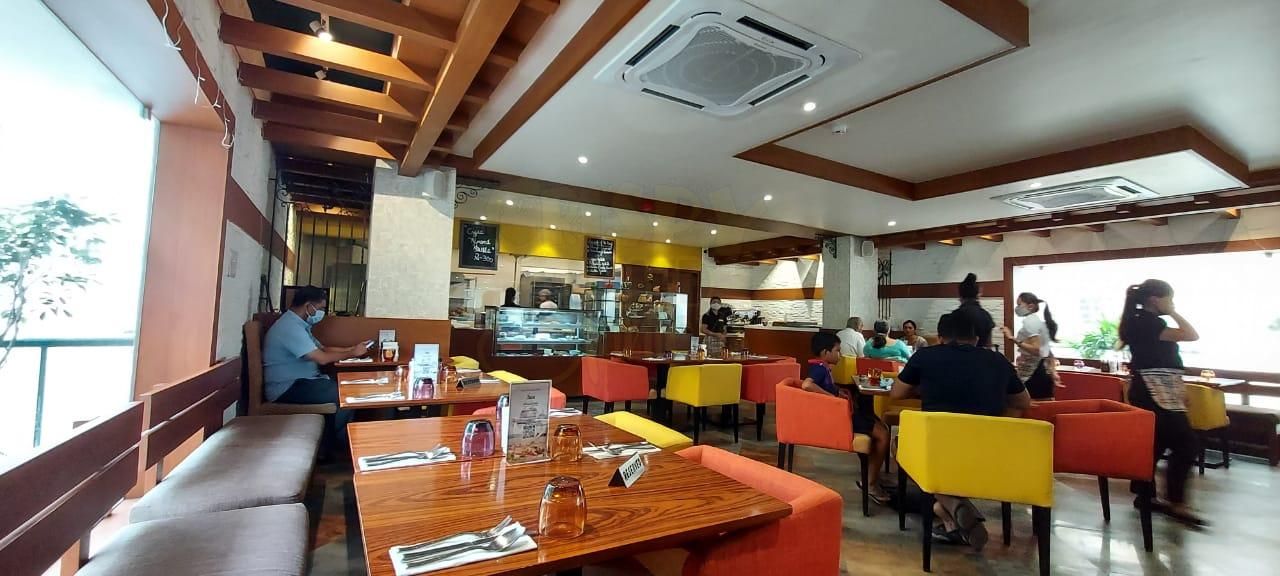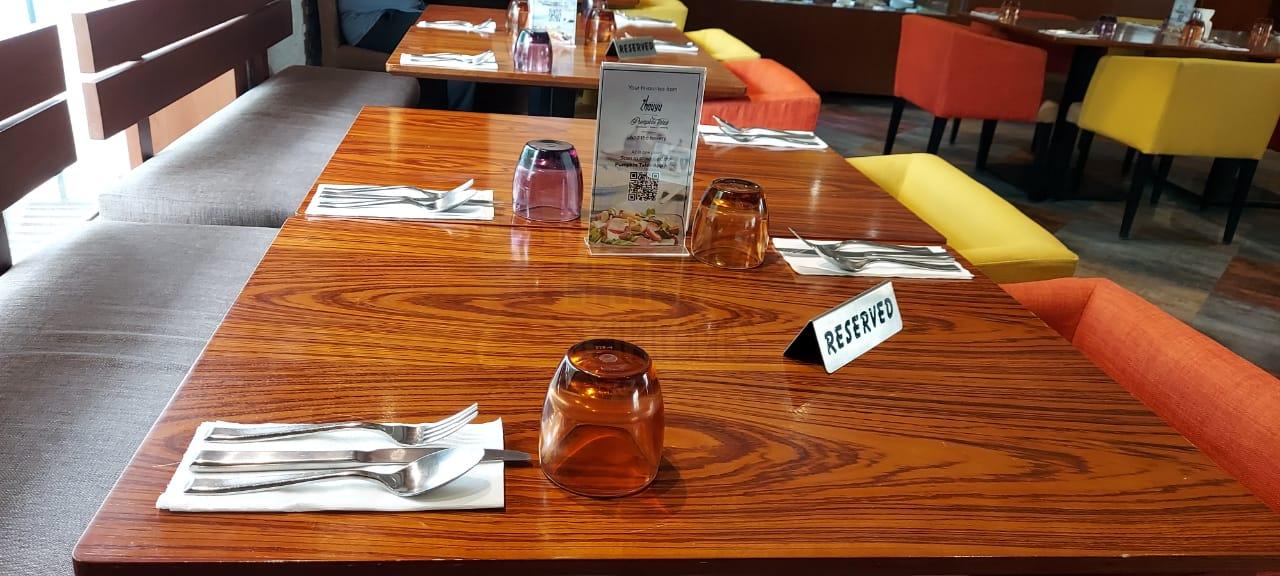 A typical English Breakfast, American Breakfast or just a 'Western' Breakfast plate with Bread toast, Baked Beans, Hash brown, Eggs to Order, Chicken Sausages, Grilled tomatoes, butter sautéed veggies was what I had in mind when we entered this place, typically like the ones that Cafe CakeBee, Chamiers Cafe, and Sandy's Chocolate Laboratory serve. I was disappointed that they didn't have a 'typical' Western Breakfast on the menu. Had to choose from what was available, and I should say, they had quite an elaborate menu.
The waitresses were very courteous, and politely took our order. Ordered a Supreme Bagel with Chicken Roast for myself, Turkish Eggs for my friend, and Sausages as sides. Meanwhile until the food arrived, decided to have a black coffee and friend wanted a Latte.
Americano and Coffee Latte came first, and we had some time to catch up with some stories. Both were good. I'm used to drinking a lot of coffee, the black coffee felt too little, especially when served in that big cup. Friend liked his Latte.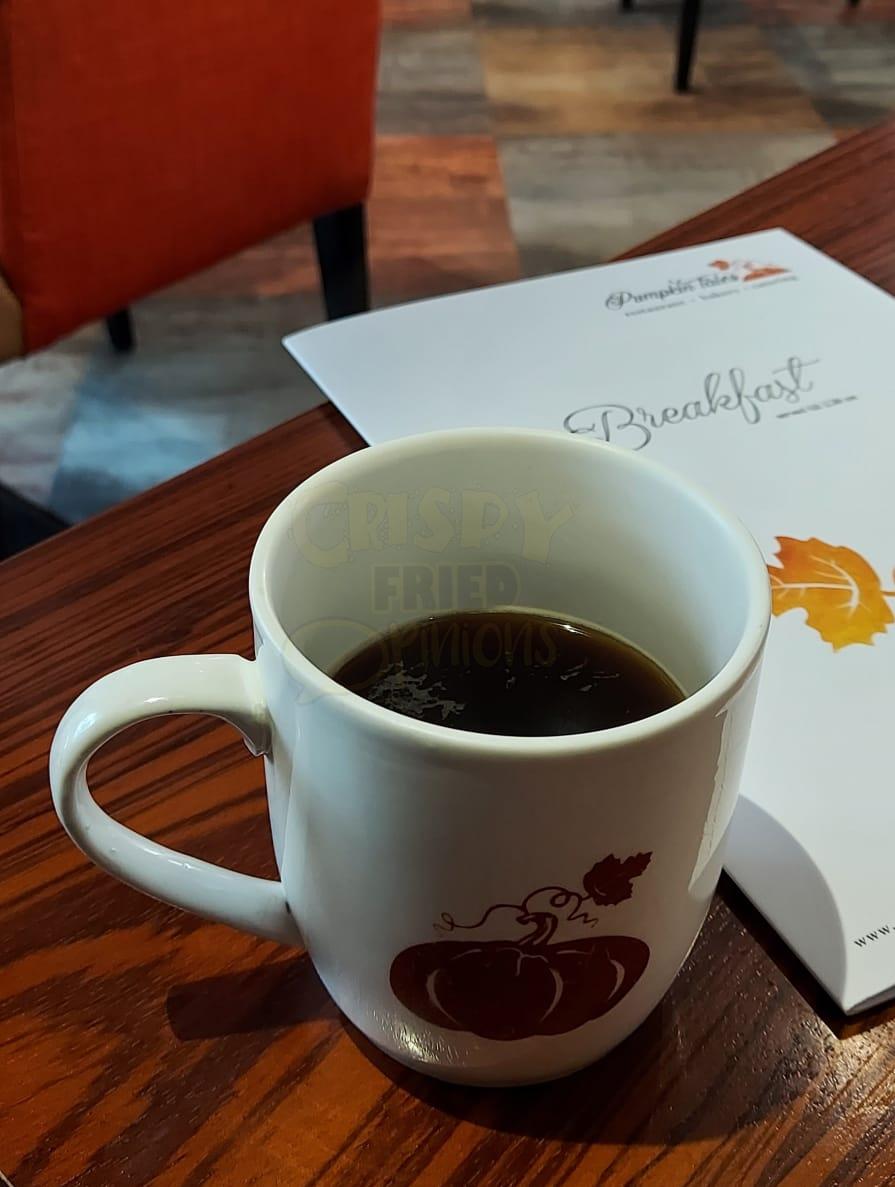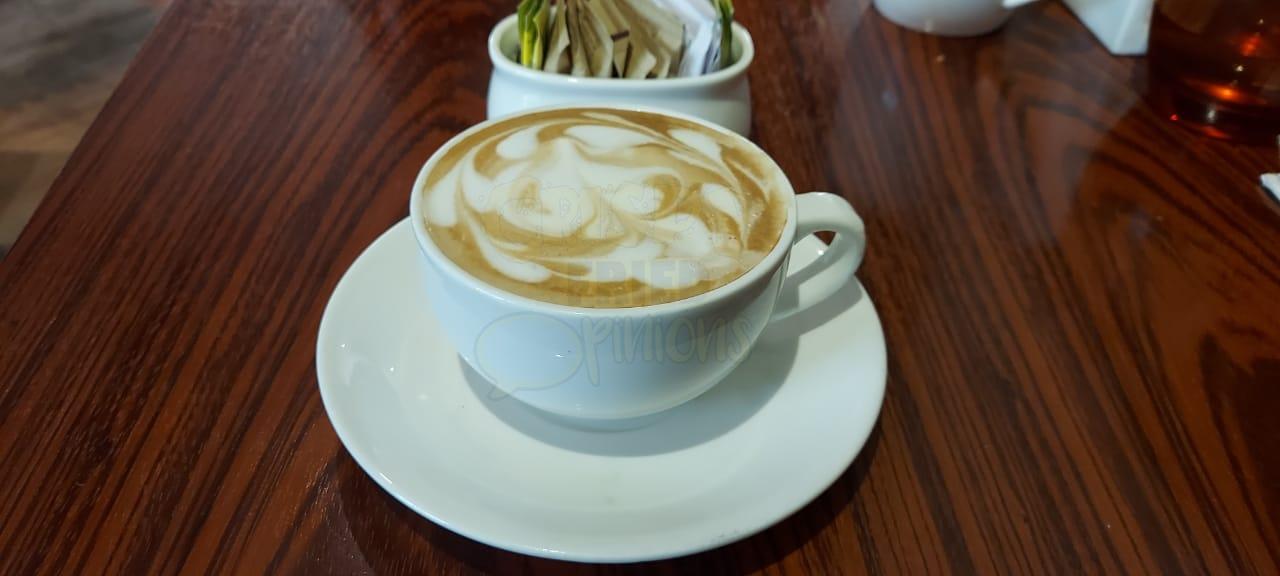 We got our breakfast served in reasonable time.
Supreme Bagel was a toasted bagel with cream cheese, gherkins, jalapenos and tomato confit and roasted chicken, along with cut fruits on the side. The bagel was superb, soft and the cream cheese reminded me instantly of the bagel sandwiches I used to takeaway in Oslo, Norway. Roasted chicken was soft, flavorsome, and just right. Didn't quite catch the gherkins and jalapenos, but lettuce and tomato confit was good too. There was neatly cut Water Melon, Pineapple and Dragon fruit. I have to mention, the portion definitely wasn't enough for me, a good eater that I am.
That said, the last time I had a tasty Bagel was at Old Madras Baking Company.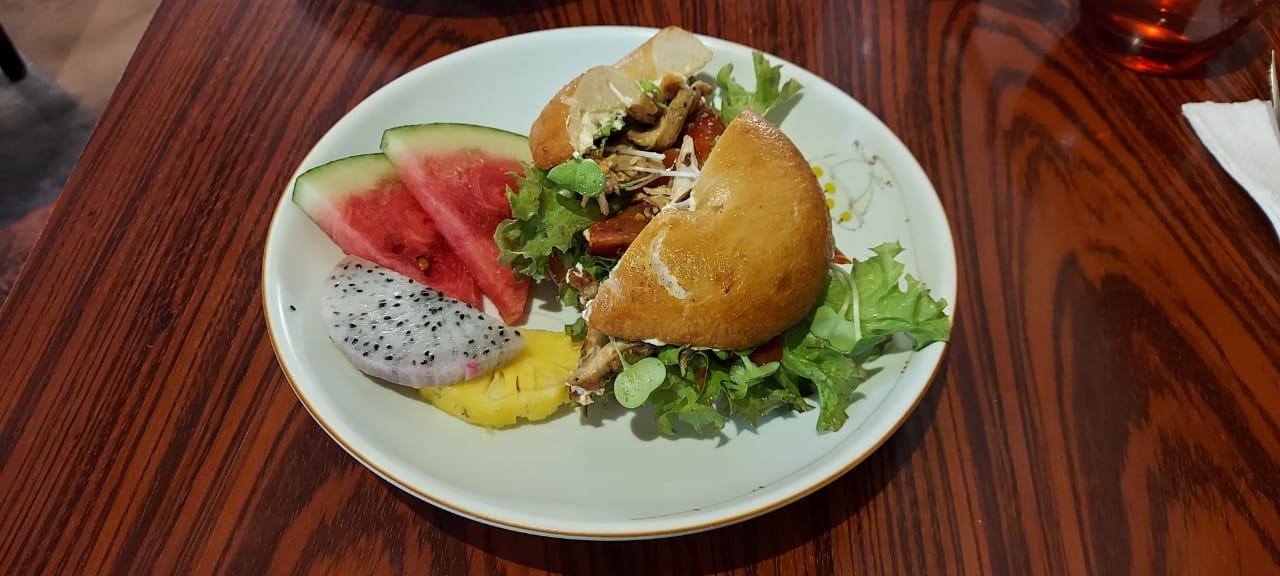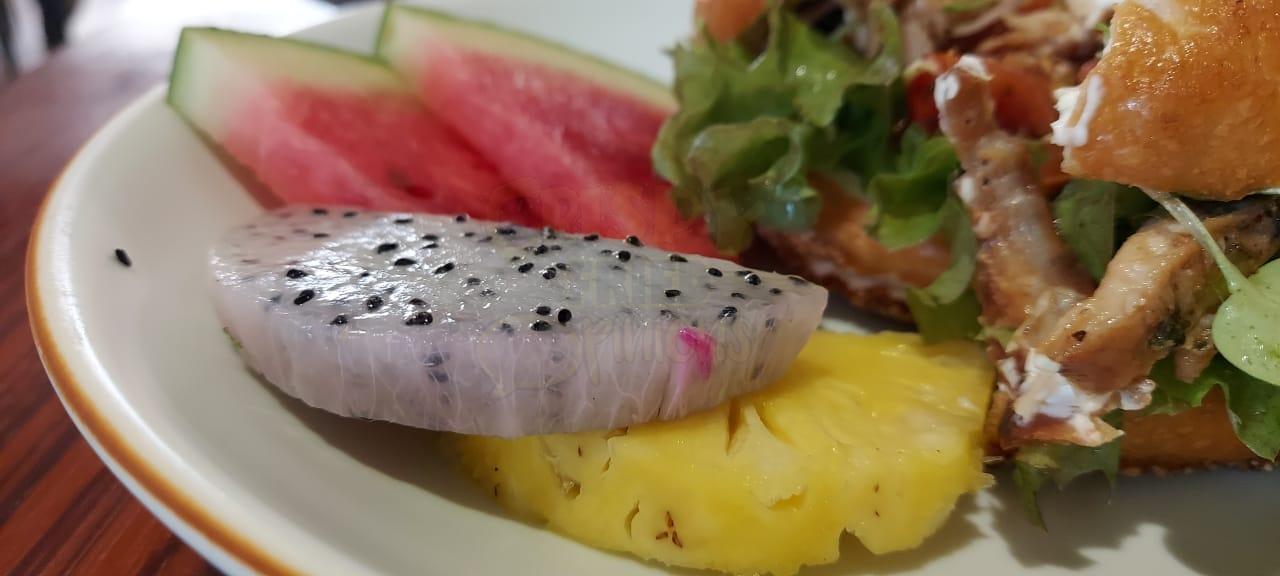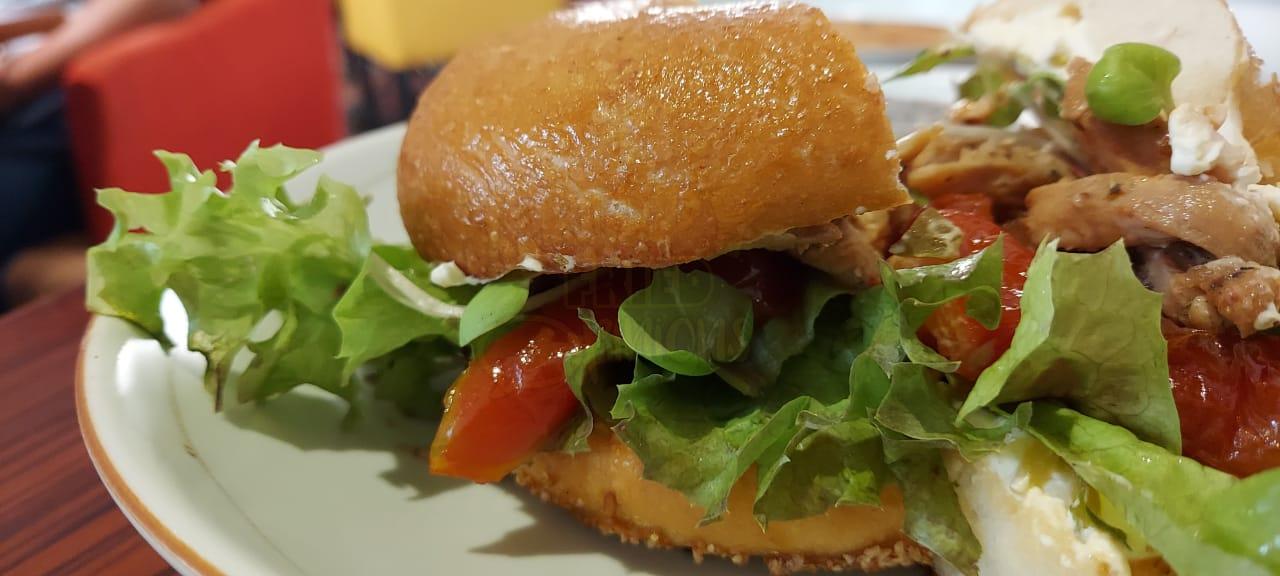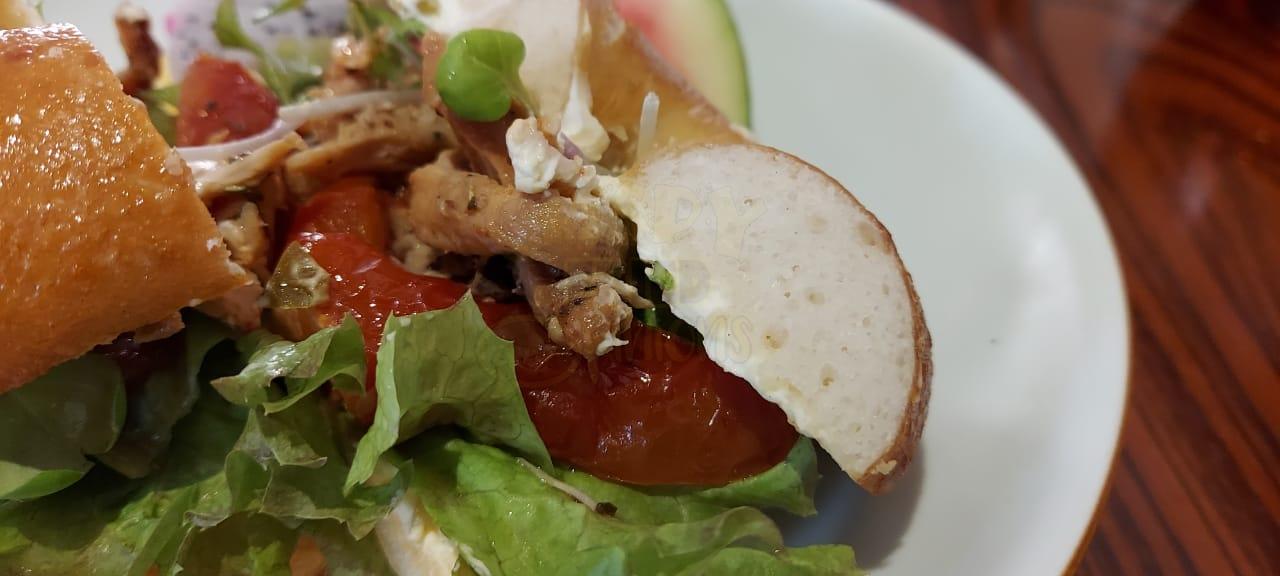 Turkish Eggs – Two fried eggs, hung curds, chili oil, spinach and mushrooms, served with multi-grain sourdough bread. Looking at the description, seemed to be a variant of Çilbir. Since I had made it myself recently, I could relate a lot to what went into the making of this dish. It was exactly how we expected it to be. Fried eggs with a spiced yoghurt, a combination that I love.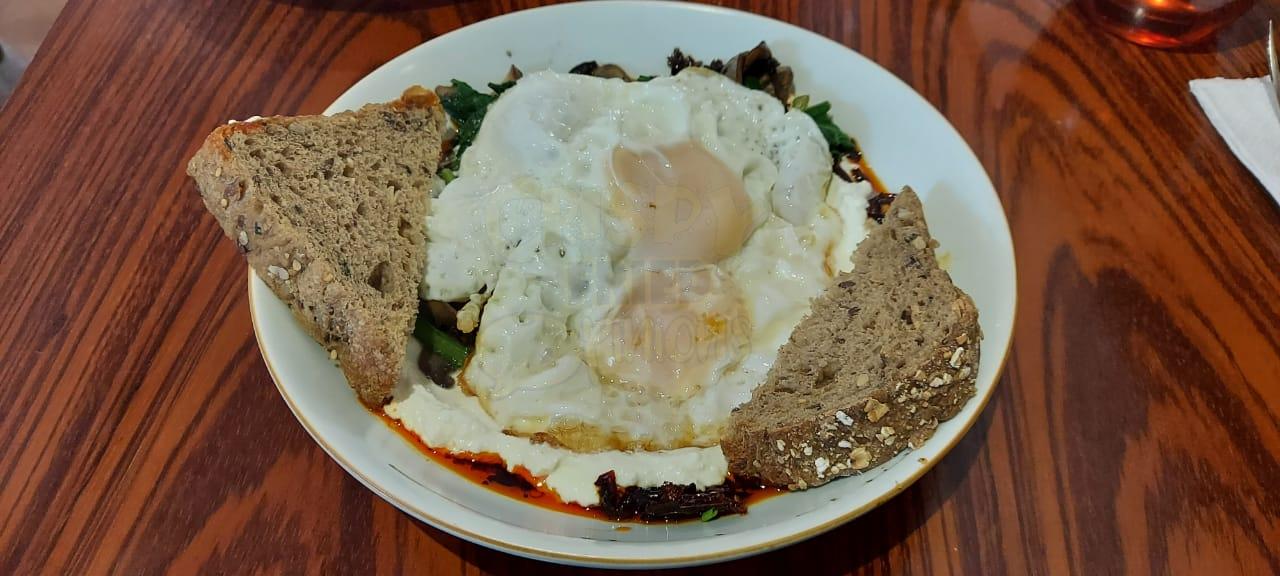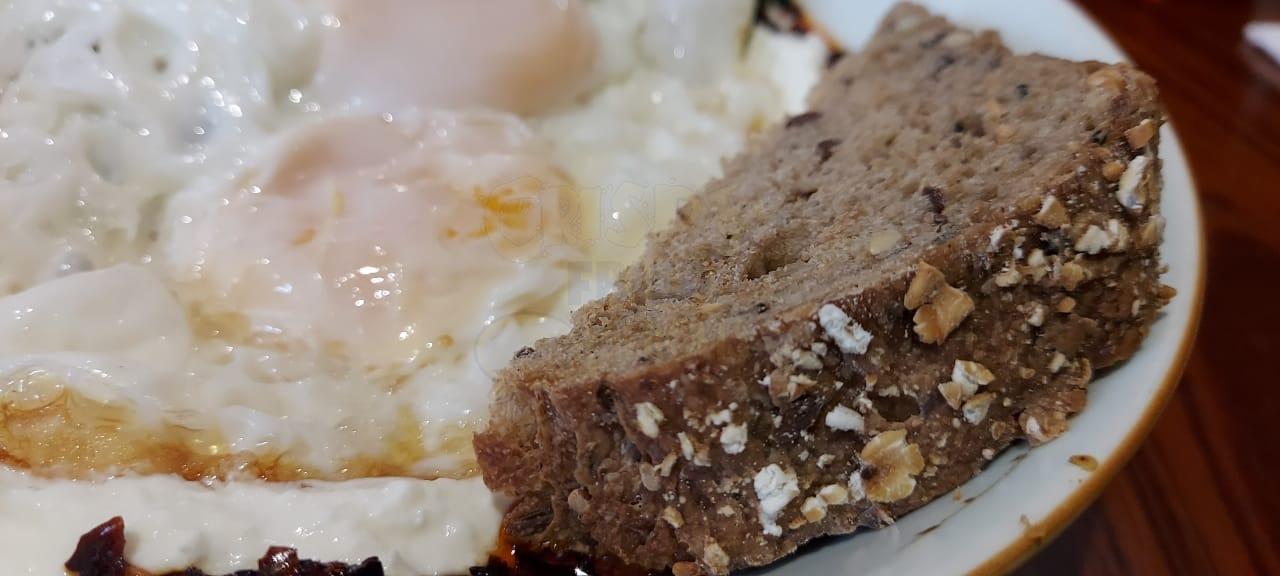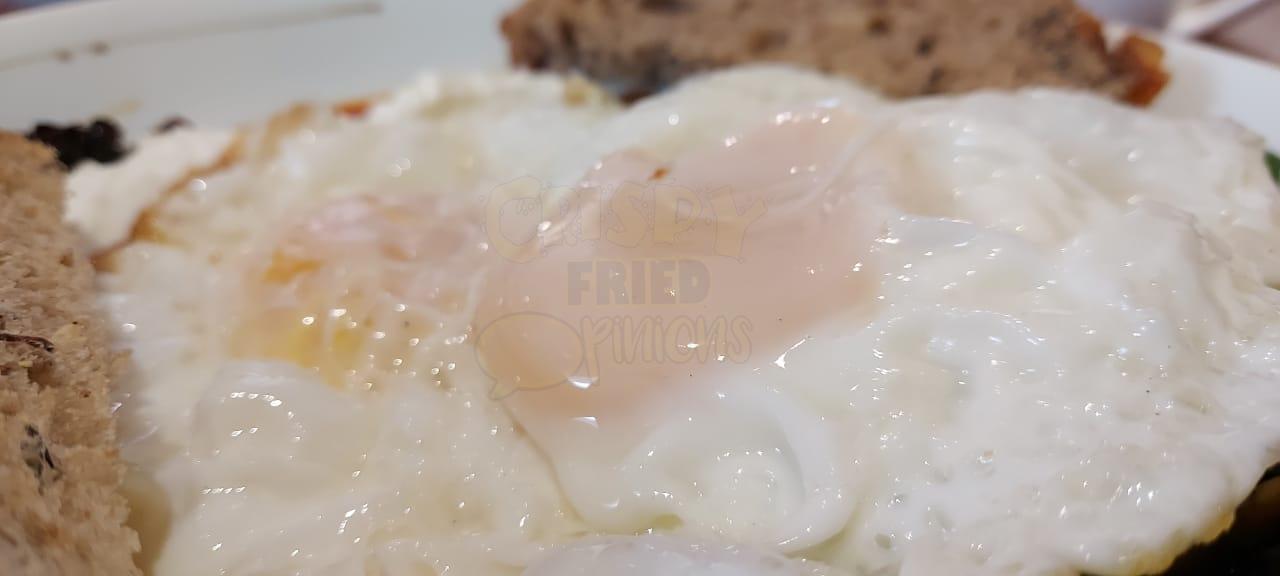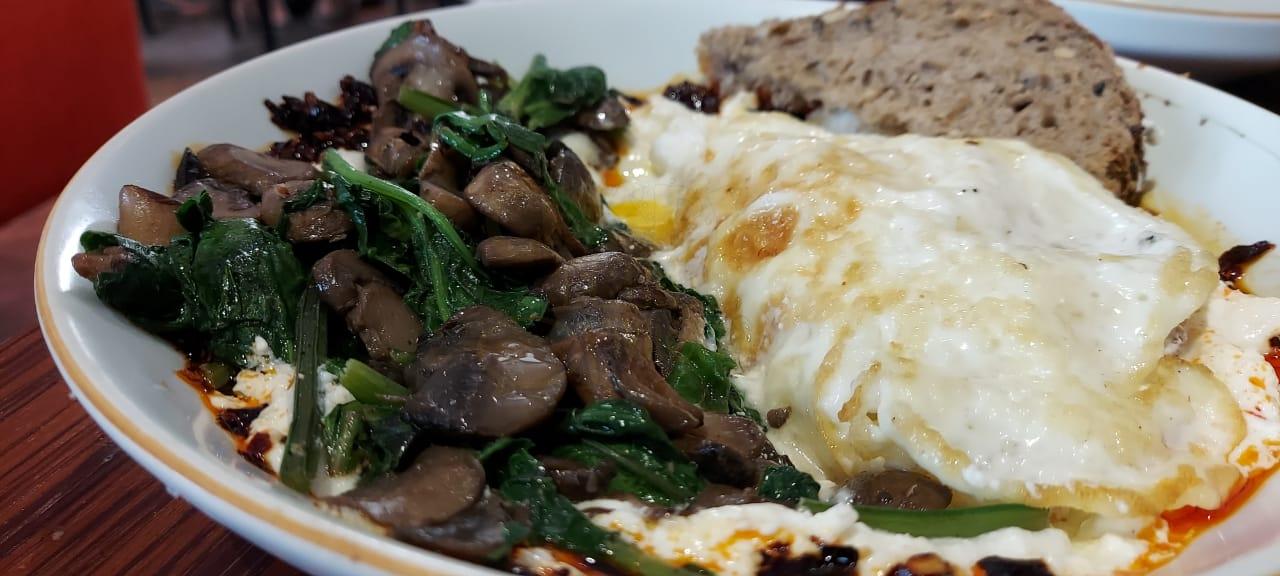 We ordered Chicken Sausages as sides to our breakfast plate, and that was a good addition, I would say. Three small-sized chicken sausages, and they were good. I am a little biased to the chicken sausages I've had in Oslo, Norway. Only a few places here have that smoky flavor in it. The quality of the meat and texture of the sausage was very good though.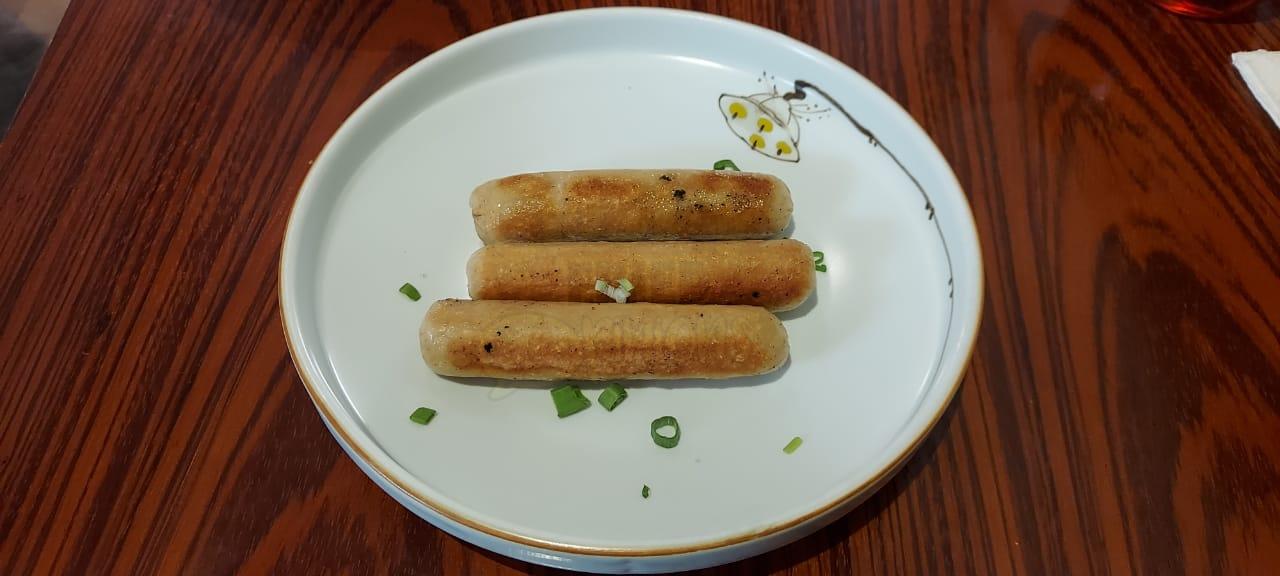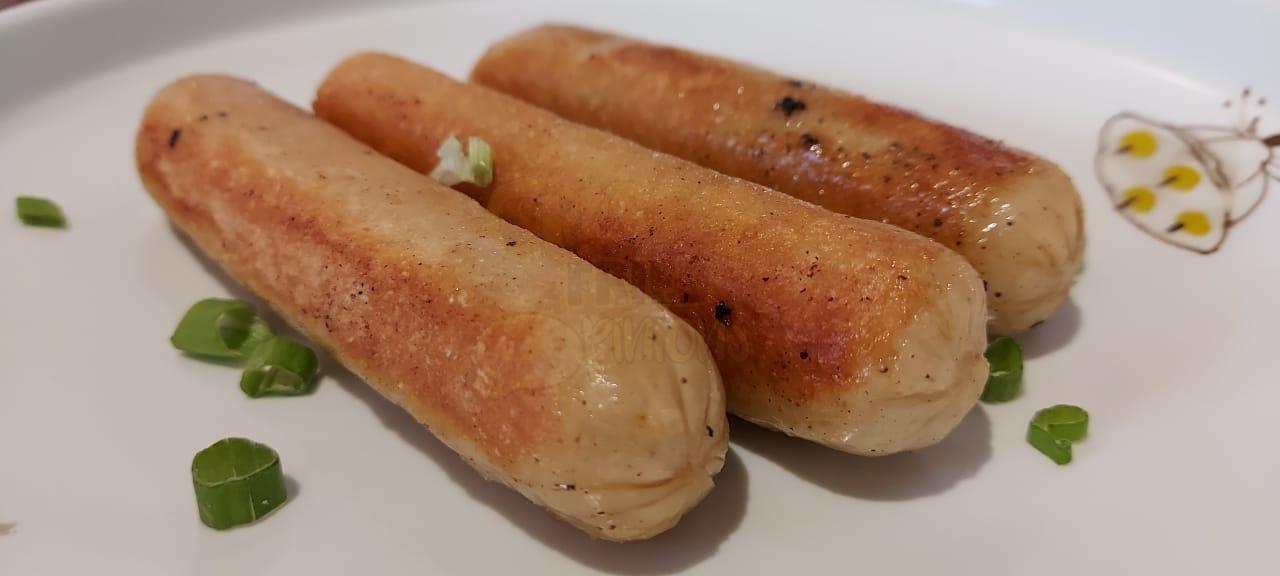 Yes, the place is quite pricey, but I would think is justifiable for the quality of food they served, we loved everything we ate. The service was impeccable. So absolutely no complaints on that. As I mentioned earlier, I would have certainly liked to see a Western Breakfast on the menu, and that was definitely a disappointment.
We paid a little more than 1.2K in all, for a wonderful breakfast on a Sunday morning! I did see that there was a lot more on the menu for lunch and dinner. I'll remember to visit again with family some other time.
I'll gladly recommend this place for wonderful food and service if you're in and around Alwarpet.