I've been to Chamiers Cafe twice perhaps, and both the times I had a feeling that the service wasn't very warm! In fact, I had a feeling they were partial to foreigners and celebrities. Over the years, in spite of all the eating out, I never really pushed myself to visit this place again. This morning, I was looking to have a Western Breakfast with my usual partner in crime and foodie friend, and one of the names that popped up was Chamiers Cafe! Quite skeptical, but still decided to check it out to see if something has changed for the better.
Before I delve into the details, let me give you a gist of the whole experience this time – We enjoyed the food, service wasn't bad either!
To those who haven't visited this place, it is one of the prettiest cafes in town, lovely decor, tastefully done, mellow lighting with soft music in the background, you can't ask for anything better than this cozy quaint cafe in the heart of Chennai.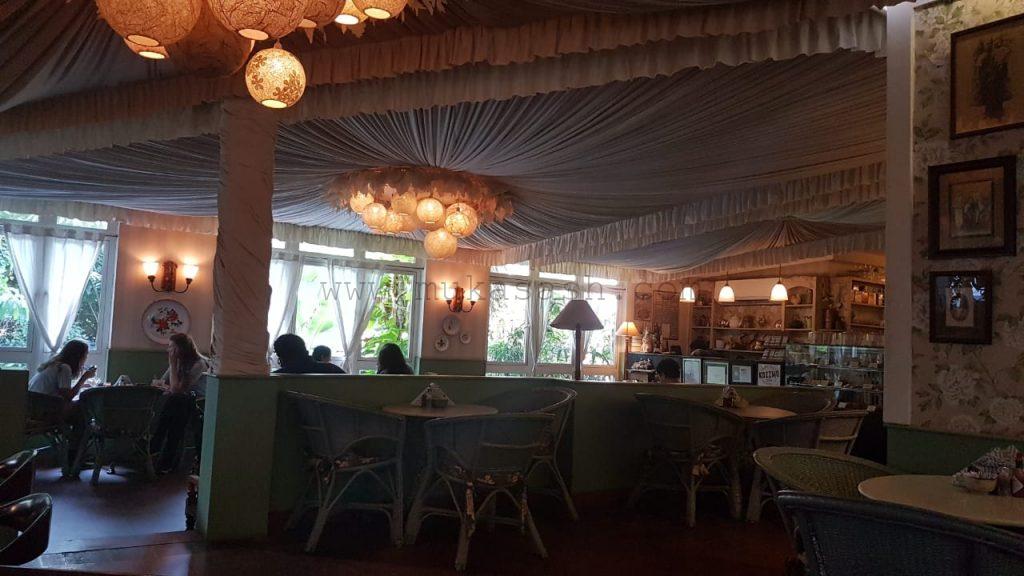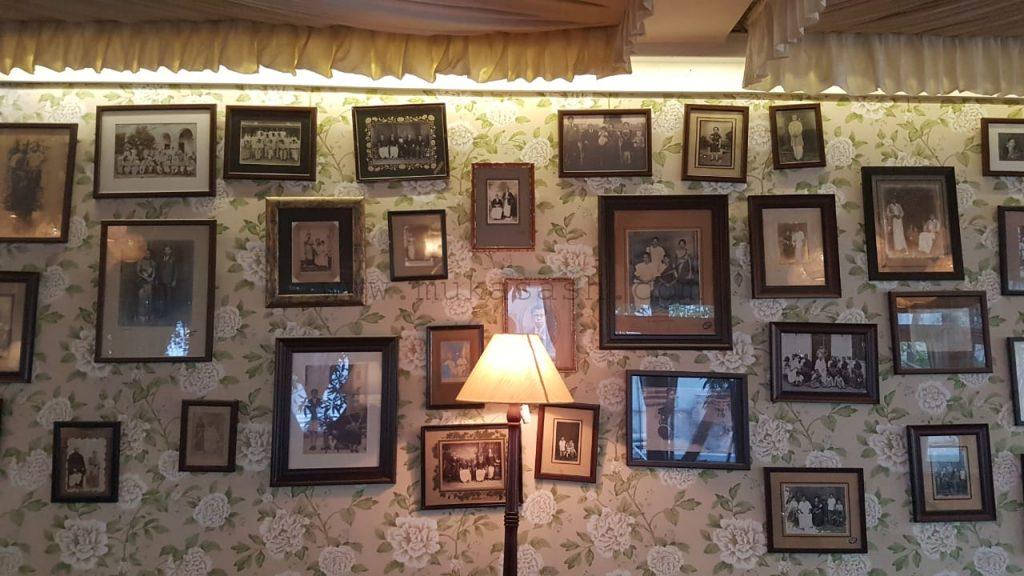 We entered around 9 AM and the place was already buzzing with activity. We settled down in one of the tables and after a quick glance at the menu, we ordered a 'Full Fry Up' English Breakfast for my friend, and an American Breakfast for myself.
While we were waiting to be served, a tray with cutlery, butter, jam and maple syrup came first.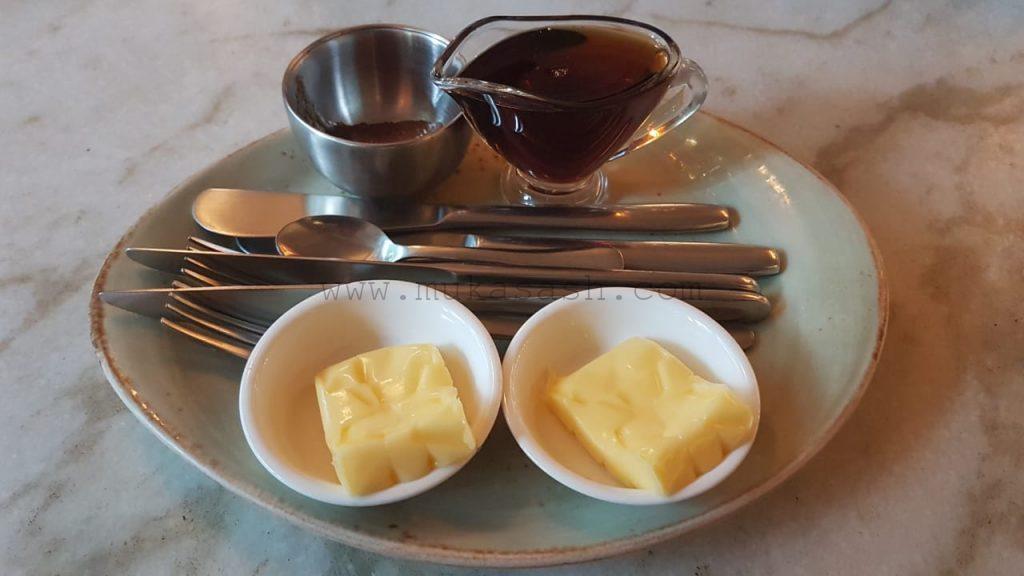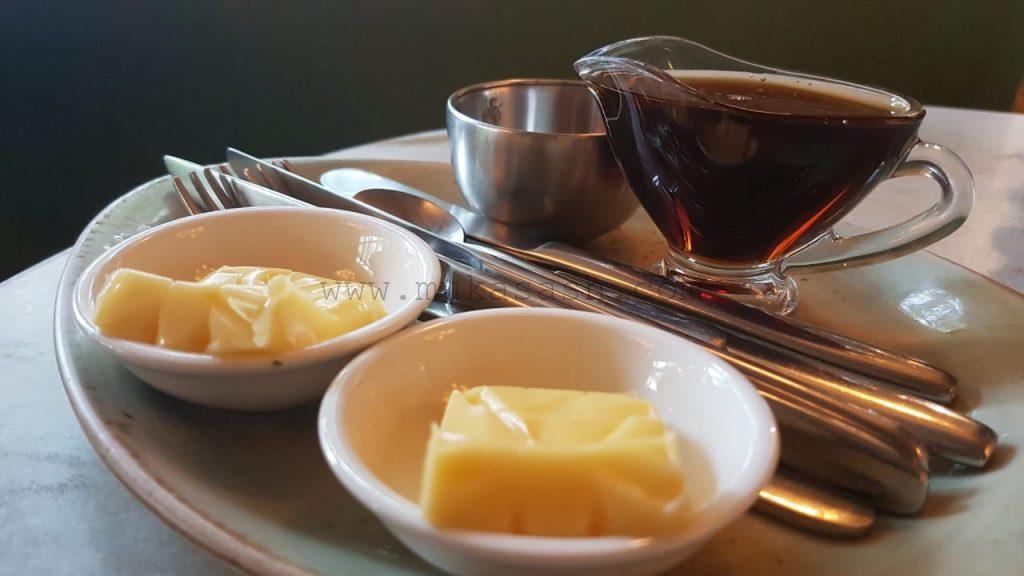 In a short while, the breakfast trays made its way to the table. American Breakfast had Eggs to order, bacon, hash browns, pancake with maple syrup, toast, butter, juice of the day, tea or coffee. I opted for scrambled eggs, not very runny. Juice of the day was Watermelon and chose a Black Coffee, after Breakfast. There was not a slightest complaint with food. Loved everything ! Hash browns was superb, crunchy and wonderful.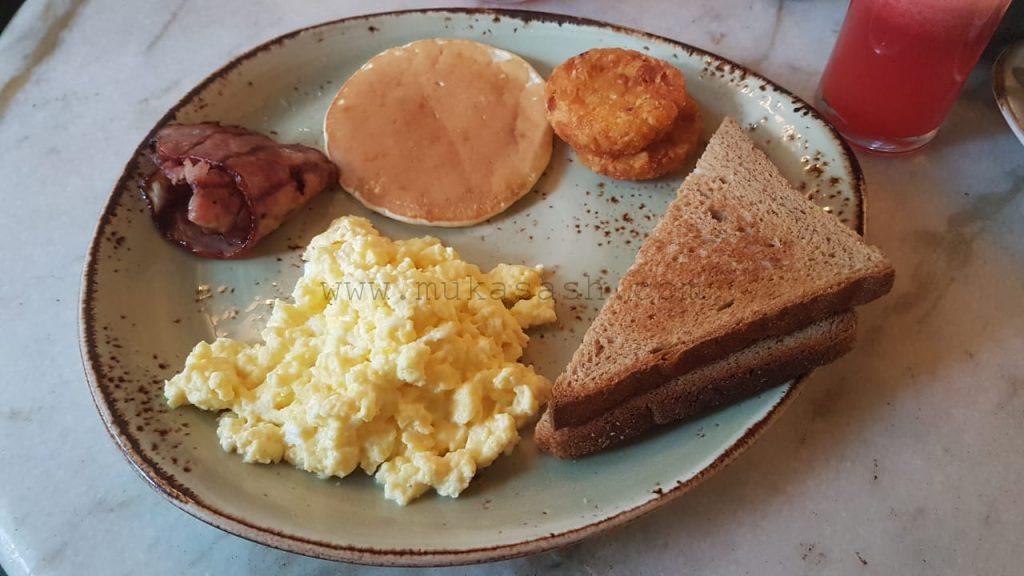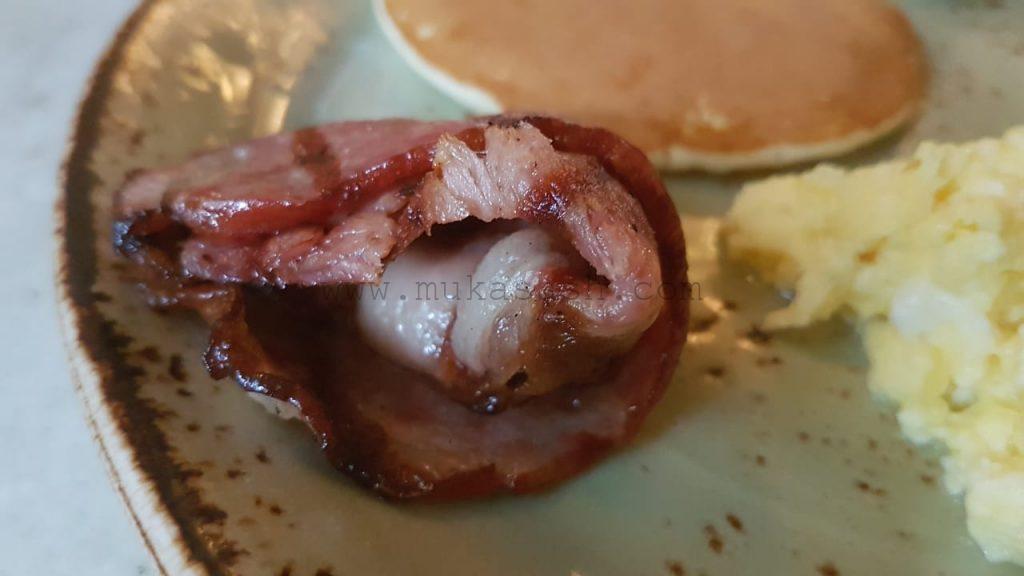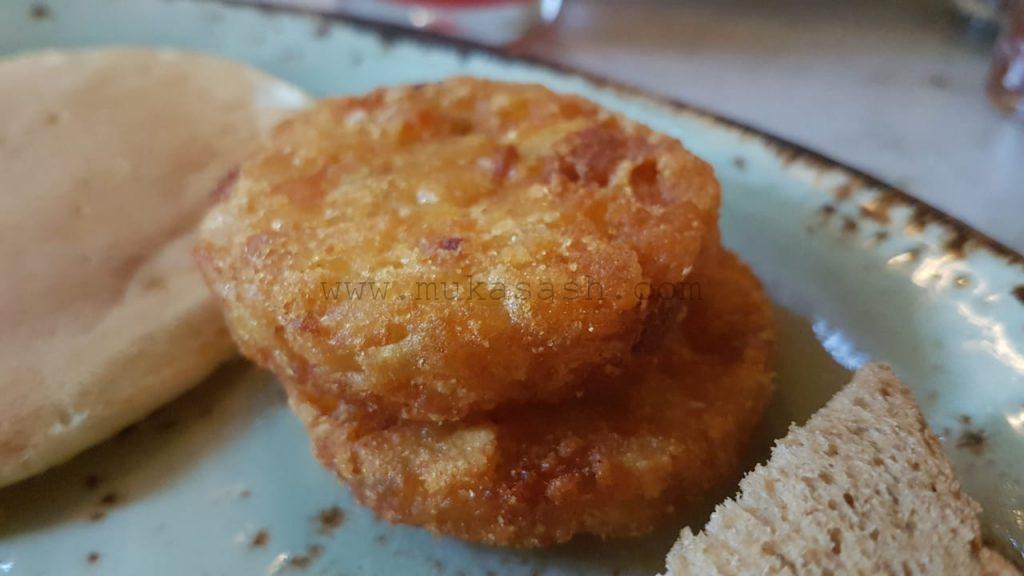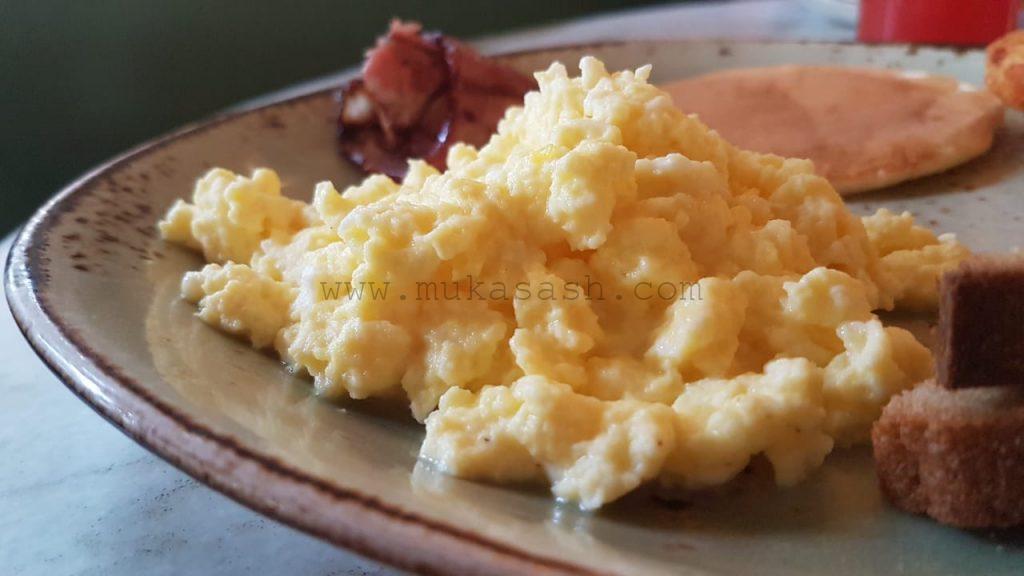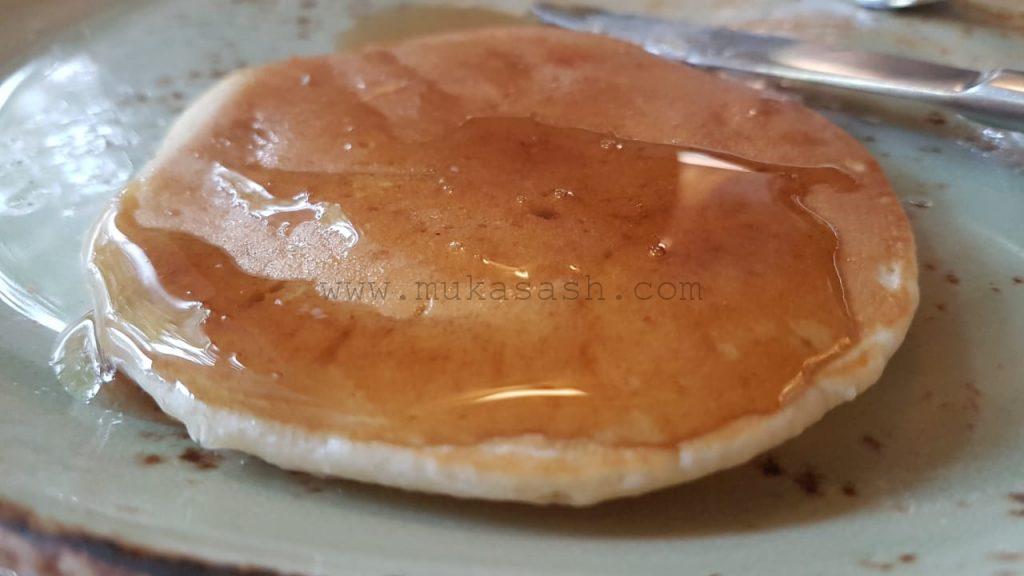 Friend's breakfast plate looked more colorful as it had more elements in it. 'Full Fry Up' English Breakfast had bacon, sausage, fried eggs, grilled tomatoes, fried mushrooms, beans, toast, butter, juice of the day, tea or coffee.
There was a bit of barter that happened between us 🙂 Friend was on Keto and I had some reservations to meats, so I got his toast and beans, he took the bacon from my plate. He liked his breakfast too. The Fried egg with three eggs was wonderful, he said.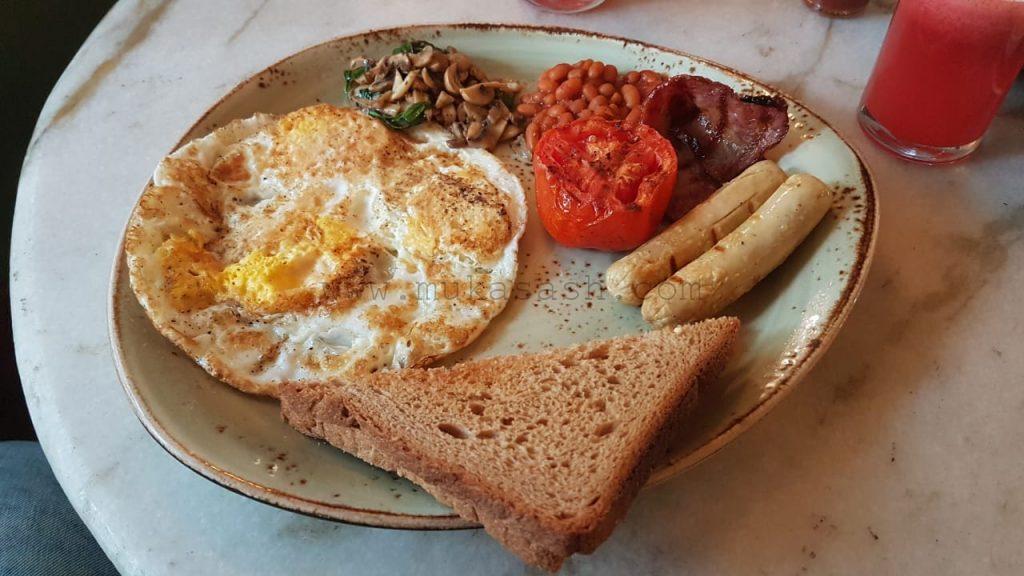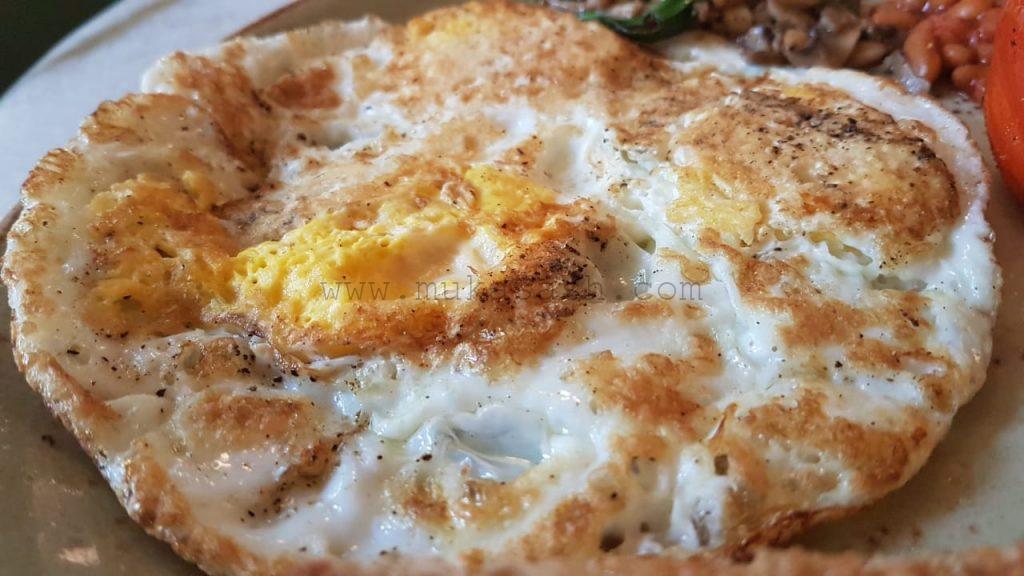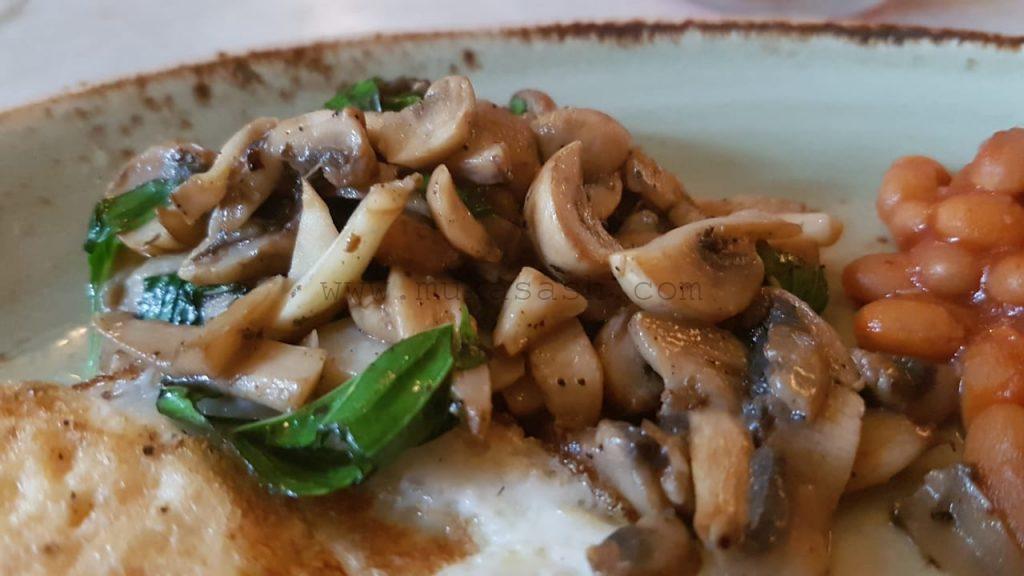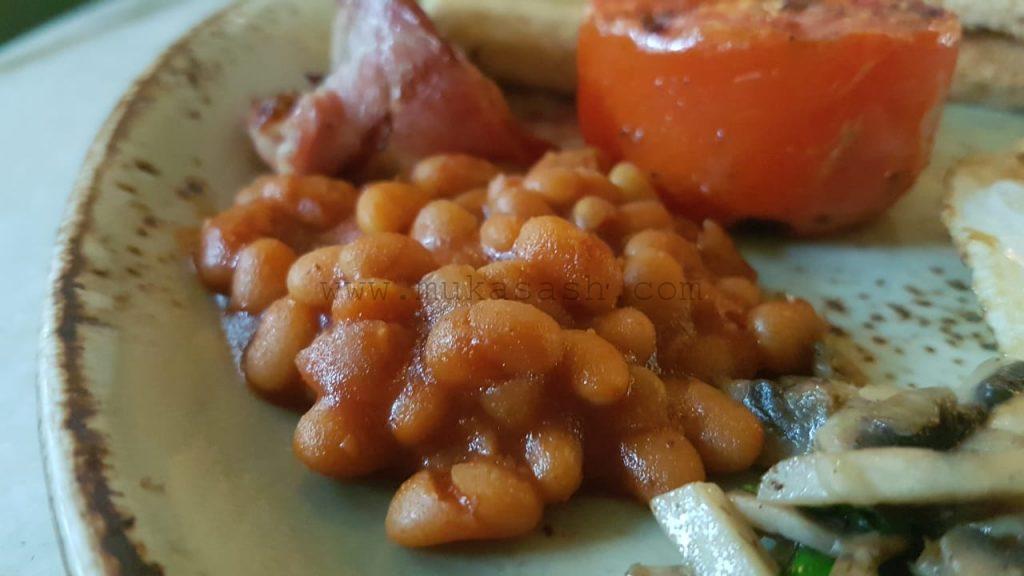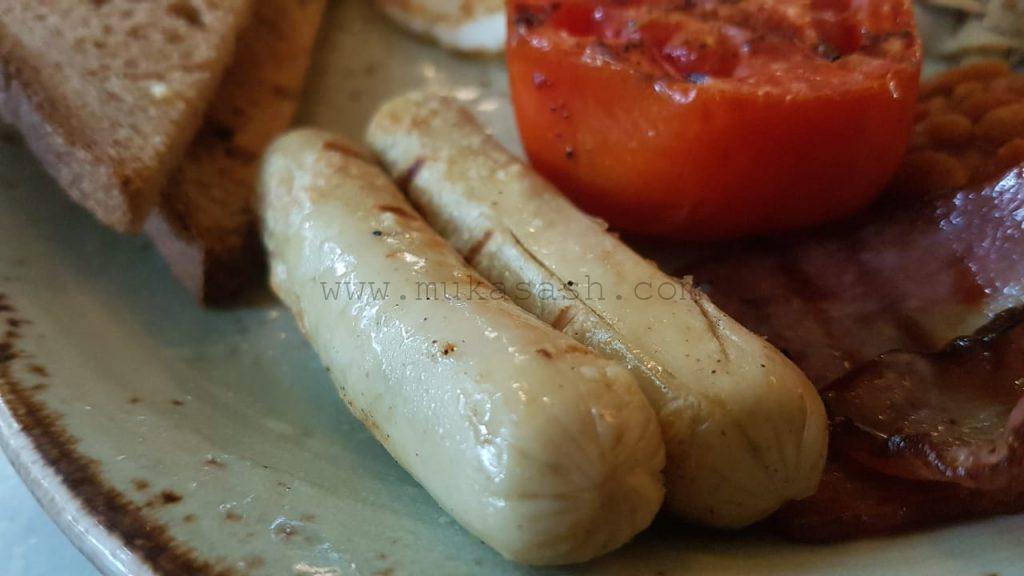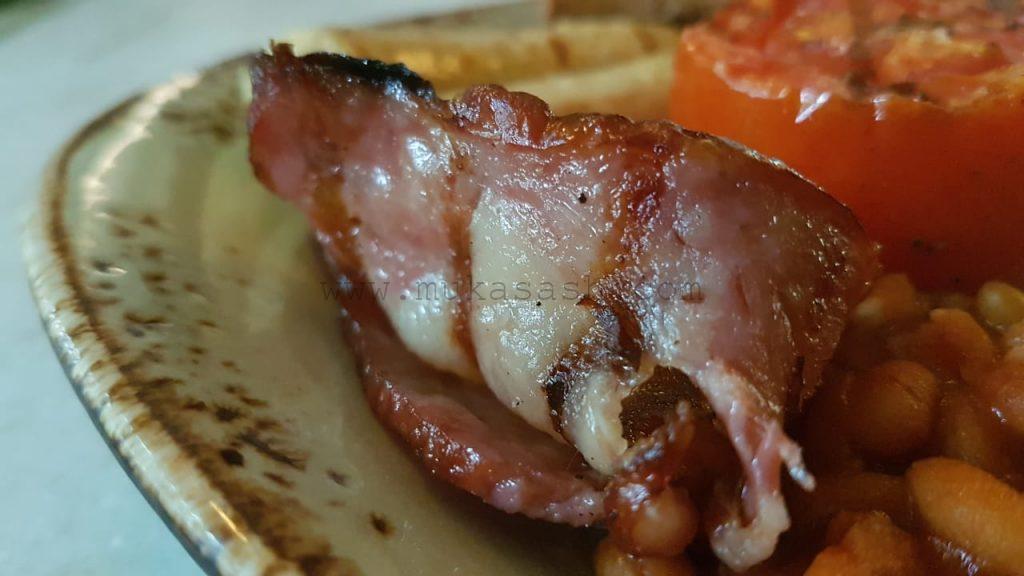 Fresh Watermelon juice was good, sans any sugar, still tasted sweet.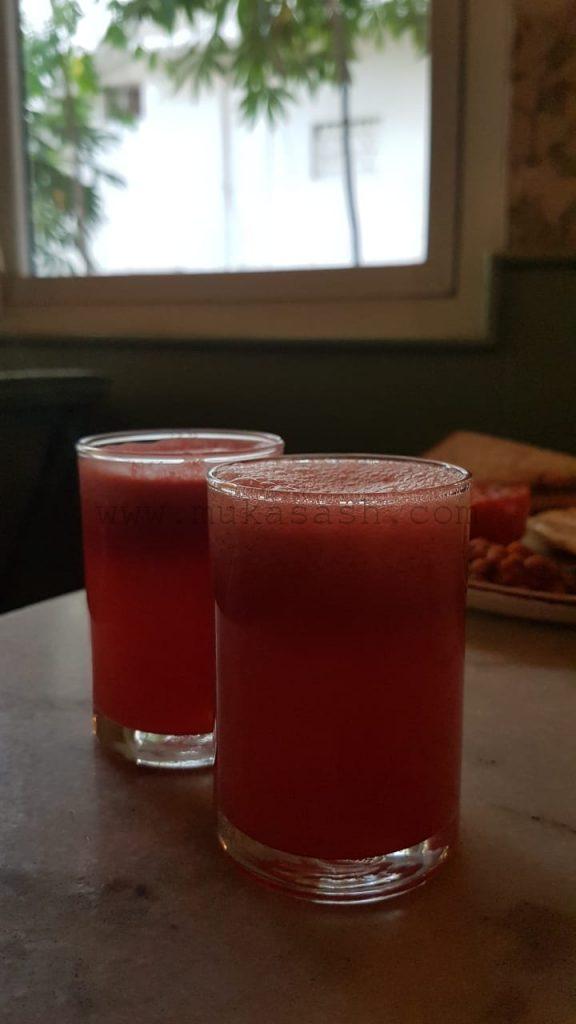 Finally, decided to end with Black Coffee! It was very nicely brewed, I loved that too. The little tiny cookie along with it was passable. It was too tiny to make any impression 🙂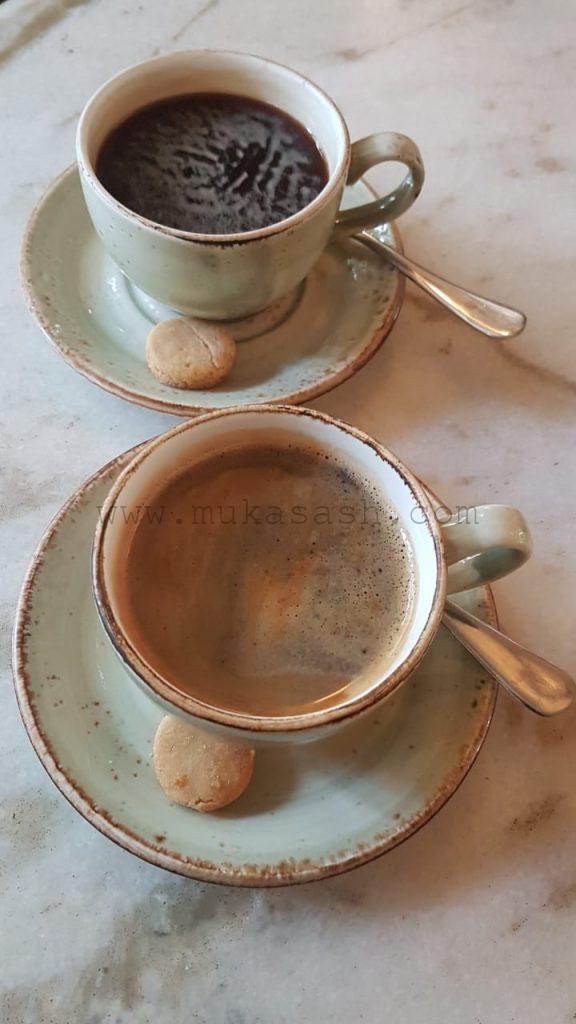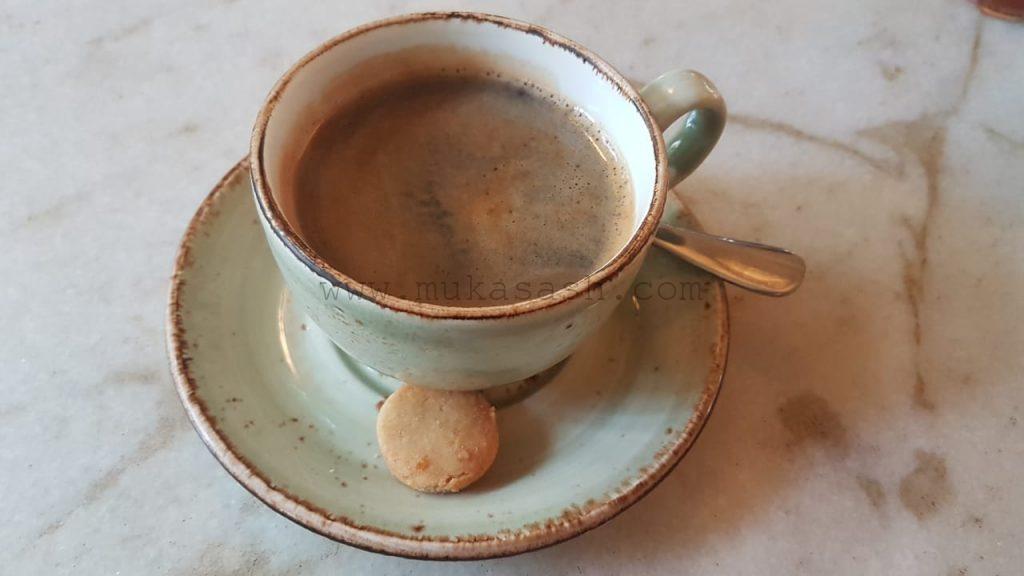 With that, we ended our relaxed Western Breakfast. Yes, the place is pricey!!! A breakfast sets you back by 525 bucks, we paid a little more than 1.1K in all, including taxes. We knew it in advance, and this is not a complaint, just mentioning !
Service wasn't bad this time, it was pretty decent. We still had to ask for water to be served even after some time, but nothing worth complaining!
Normally, I don't read others' reviews before reviewing a place, just to avoid any influence that may cause my review to be biased. After I finished writing this review, out of sheer curiosity, just wanted to check what others thought of the service at this place. Appalled at how many have complained exactly on similar lines about the service! Looks like the management doesn't give two hoots on what people have to say! Good for the stewards! 🙂
I'll perhaps recommend Cafe CakeBee over this place for Western Breakfast, keeping in mind the budget and service.