Kizhi Parotta is the new fad in the Chennai food scene! Quite a few posts on social media doing rounds. I think it has always been available in the Kerala restaurants with Gulf influence, like Copper Kitchen, Palmshore and so on. When I heard Gossip Bistro has introduced a new menu and Kizhi Parotta was one of the new dishes introduced, I decided to try it at the first possible opportunity. Gossip Bistro has always been one of my favorite places, their Sunday Breakfast Buffet is just awesome! The first time I visited this place was in 2016, I was just blown away by the nice ambience and food. I have blogged about it here.
Since they're located a bit far away on ECR and we wanted it delivered to a friend's place in Pallikaranai, Swiggy, Zomato and Dunzo were not an option. I messaged and checked with Hari, owner of Gossip Bistro who was very kind to agree to deliver it through their delivery person.
We ordered 1 Beef Kizhi Parotta, 1 Chicken Kizhi Parotta and 1 Wayanad Chicken which was recommended by Hari himself. Frankly, I had no doubts about their food, always loved it! This time was no different!
Kizhi Parotta was nicely wrapped in Aluminium foil, so it retained the heat quite well. I was quite impressed after unpacking the Chicken Kizhi, 3 large parottas, should call them porottas perhaps 🙂 , generous amounts of chicken pieces in gravy in between the parottas, cut onion rings and a slice of lime. There was more chicken gravy (a different one) given as an accompaniment. We loved it.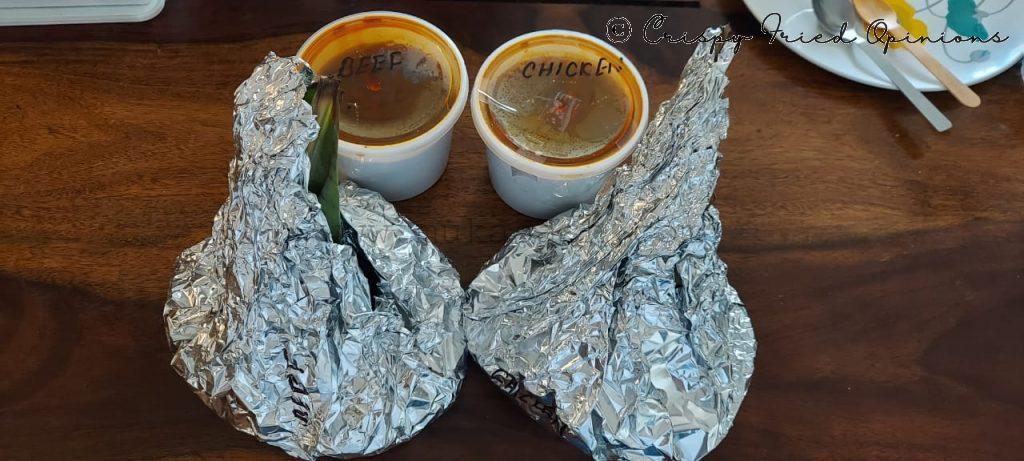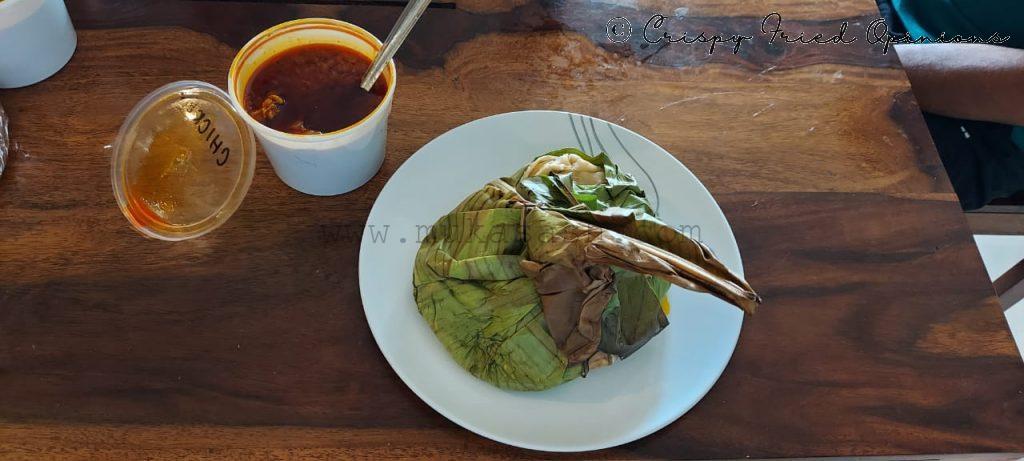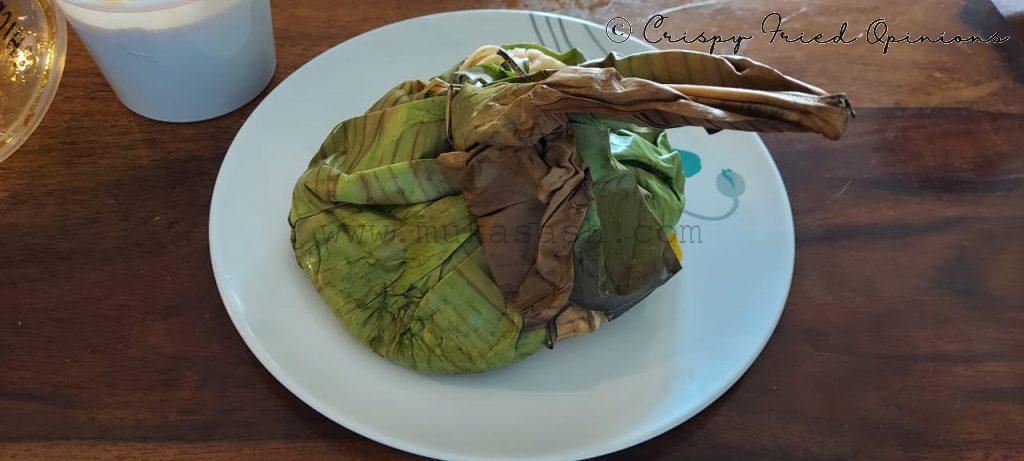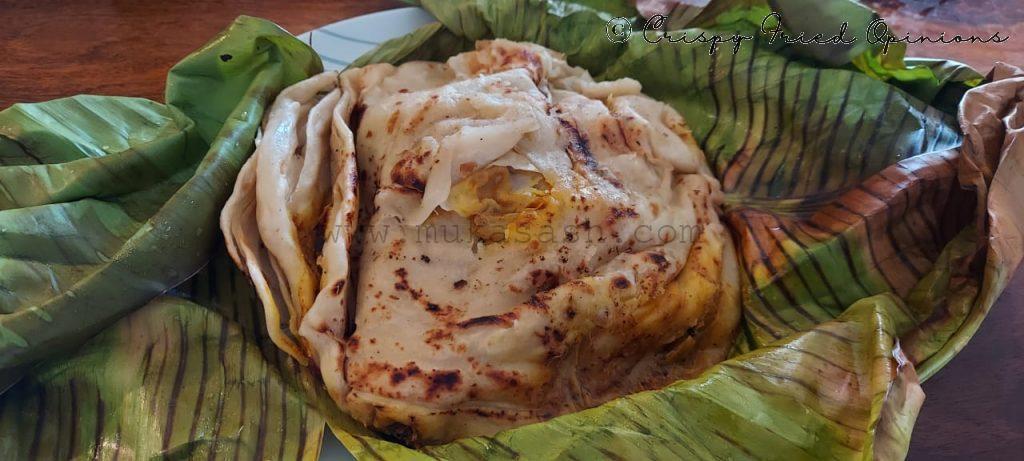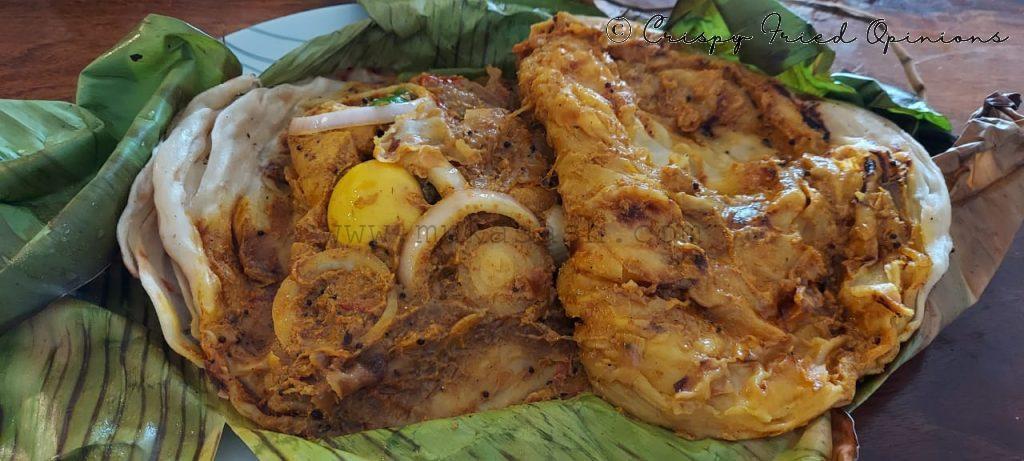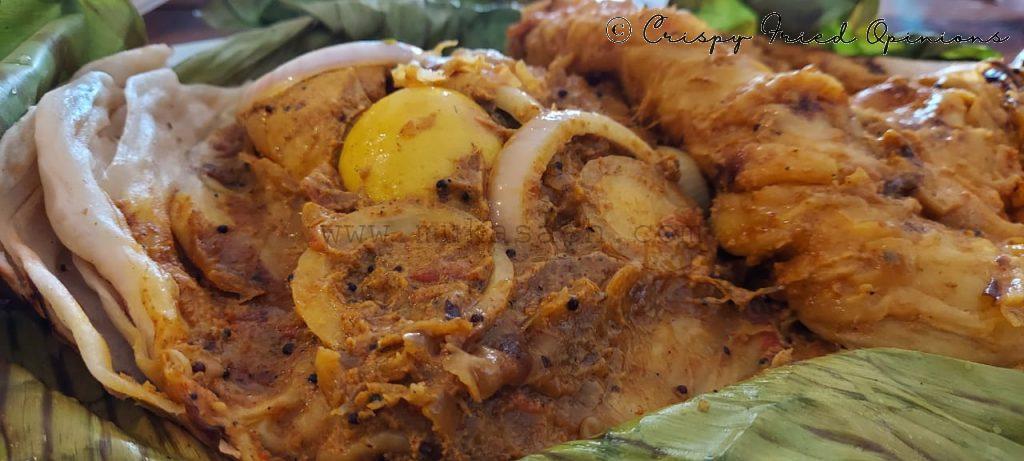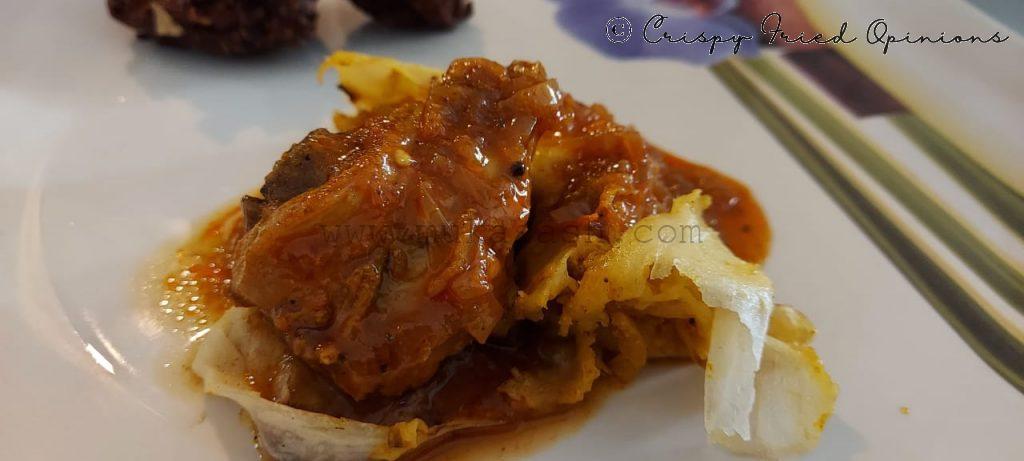 Friends couldn't wait to dig into the Beef Kizhi ! They were quite pleased with the beef, gravy and porottas! Friends said, the beef gravy that was given as accompaniment was yummy too, the meat was soft and very tasty!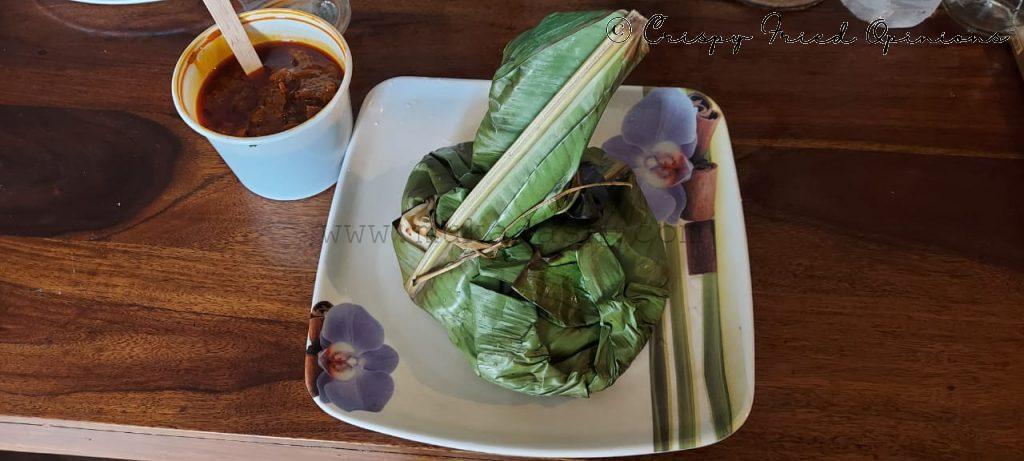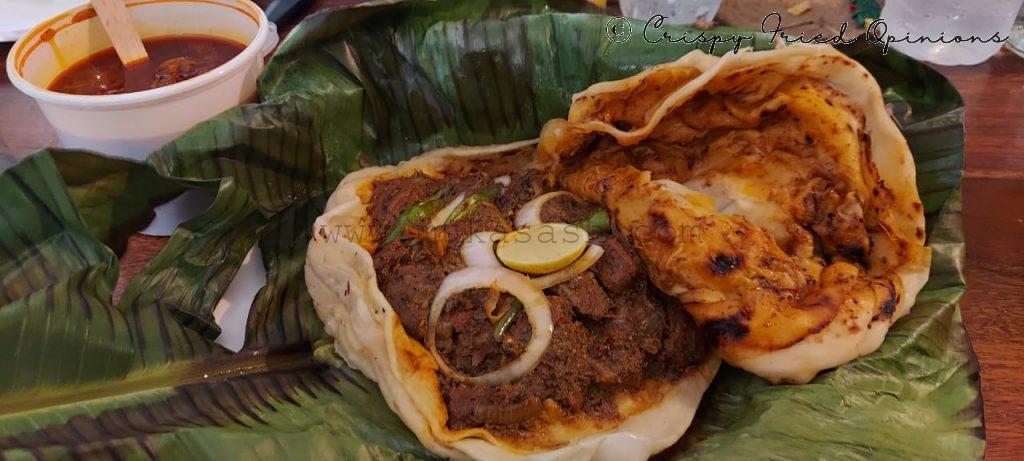 Wayanad Chicken was very yummy, we loved it. Boneless deep-fried chicken, seemed to be well-marinated, the meat was soft and unlike most places where the inside is bland and chewy, this had a nice flavor. The outer had lot of coriander/dhaniya seeds I think, I liked the taste. The small pieces of nachos/papad turned out to be soggy because of home delivery, so wasn't that great. It would have been nice in a dine-in. Overall, this was a clear winner too.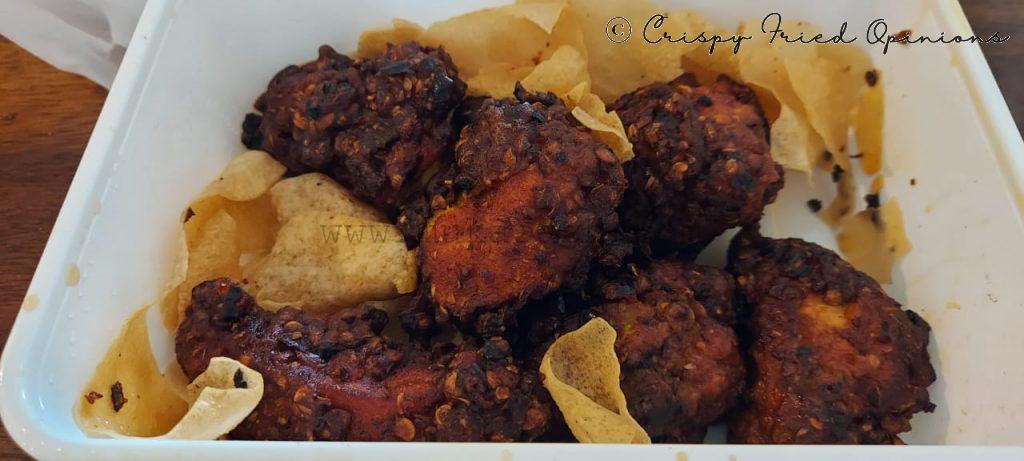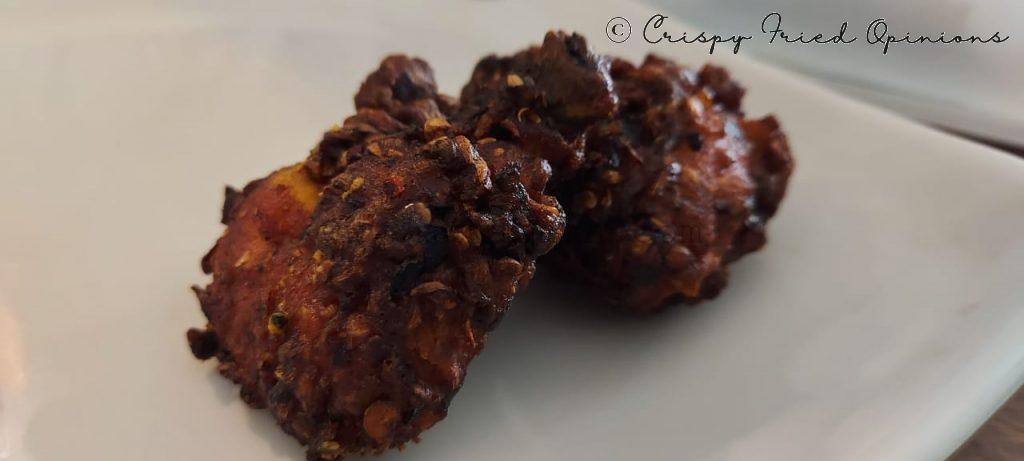 Thanks to Hari for a complimentary dessert – Jackfruit Cheesecake! We literally licked the box clean! Sadly the form factor wasn't great because it traveled quite a distance and must have toppled resulting in the sauce on the top slipping to one side. The flavor of Jackfruit was subtle, but the cheesecake was super yummy! I'm definitely going to order this during my next dine-in at Gossip.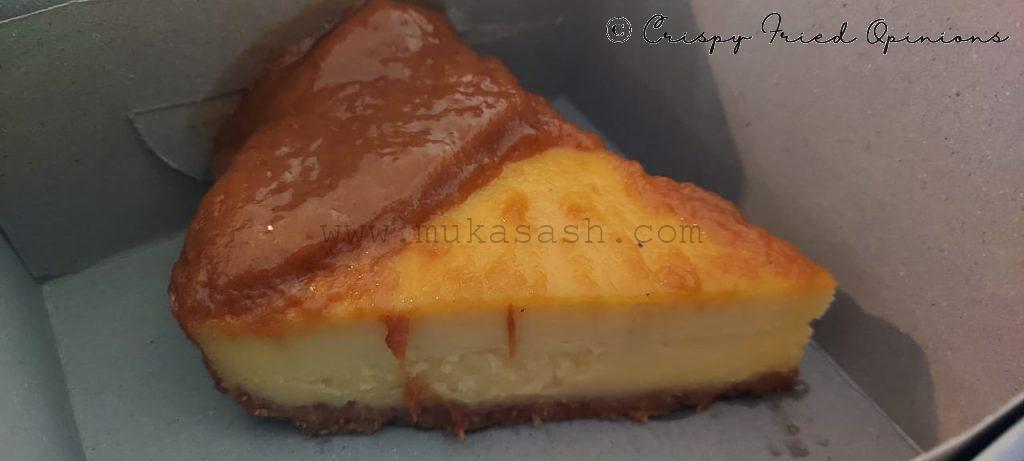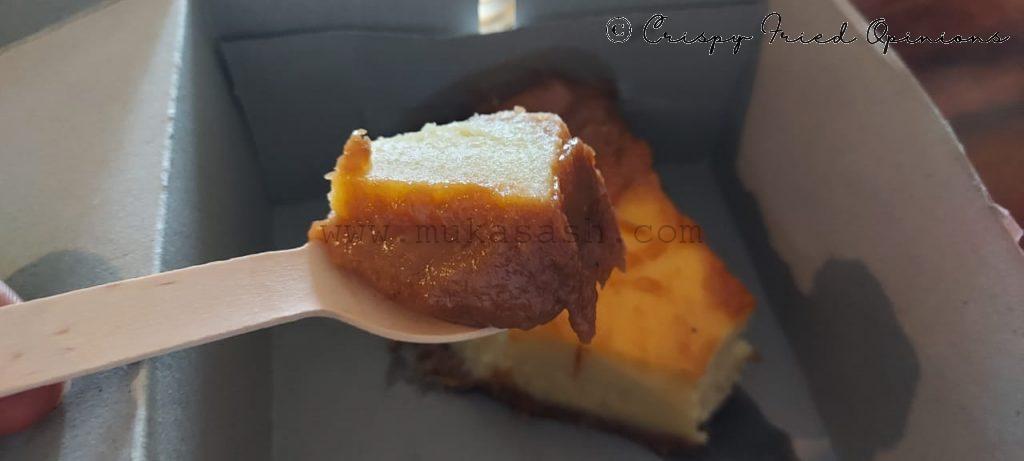 That's how our lunch experience was, just wonderful ! Paid 1020 in all, absolutely worth it, I would say. I'd gladly recommend this place for wonderful food and a cool ambience. If you're driving on ECR, this is one of the places you shouldn't miss!