It is quite surprising that I haven't visited this place so far! At least, I don't remember doing so. I may have come here long ago, during college days which I can hardly recollect. In fact, so many times I have thought of visiting this place, just didn't happen! Finally, a friend accompanied me and we made it ! I should say, it was certainly worth it !
A very busy place right behind Devi Cinemas, and entry through Ellis Road, this is quite a landmark here and getting directions is not difficult at all. A small shop, crowded almost all the time, batches of Kachodis, Samosas and Hot Jalebis getting prepared one after another, it is a sight to watch!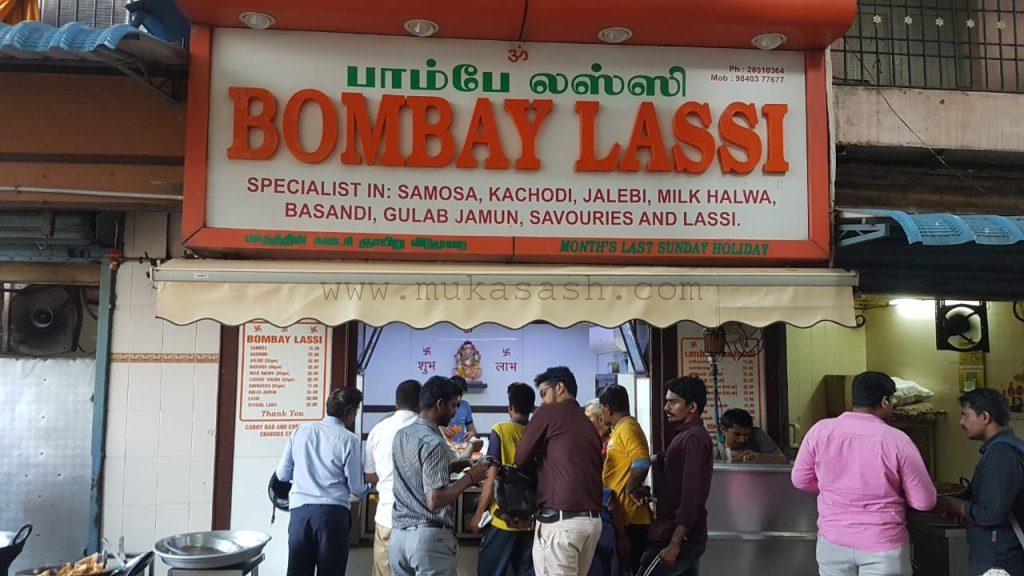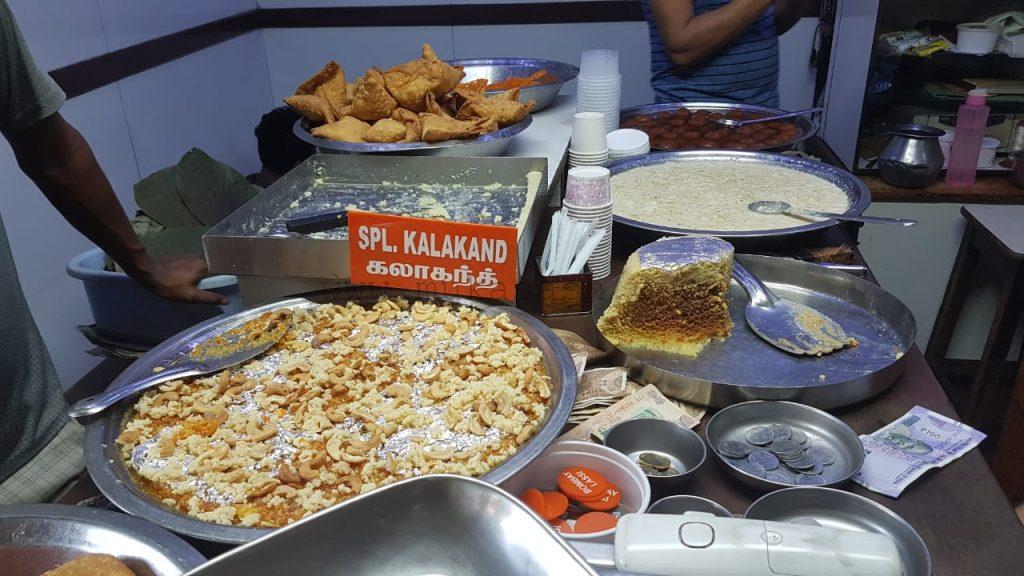 We started with a Kachodi each. Served with two chutneys, topped with some savoury, it was good. It was served hot and that was wonderful!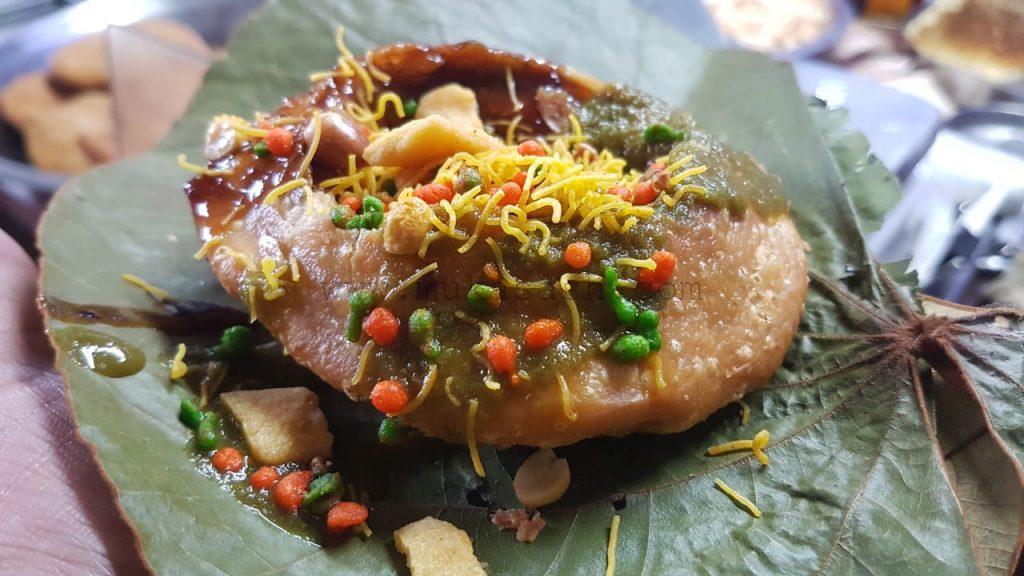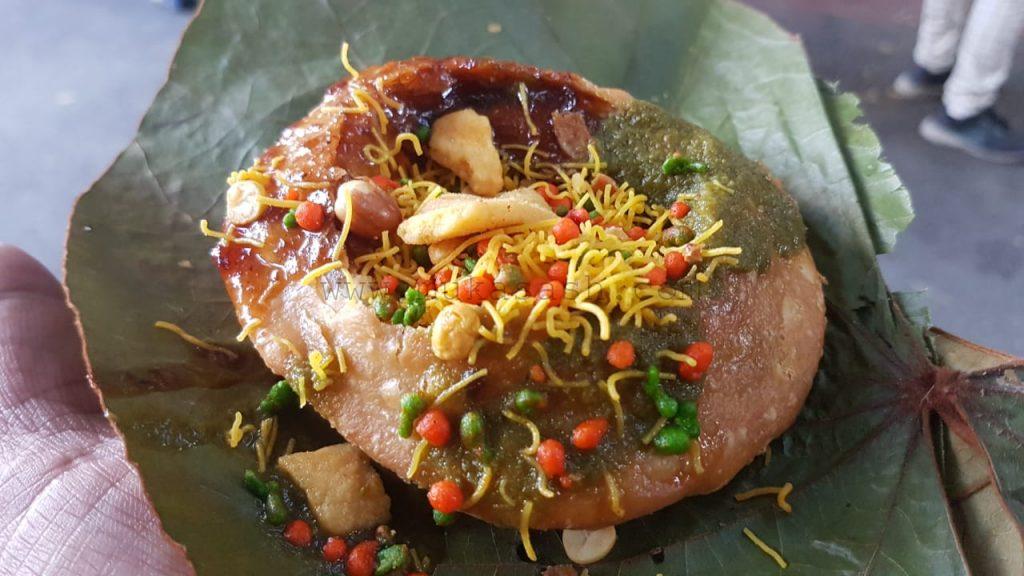 We carefully chose the items so it doesn't get too cloying! One sweet, one savoury, to maintain a balance 🙂
Next, we opted for a small portion of Jalebis. They didn't specifically have Rabri, when I asked them for some, he topped it with thick Basundi, close enough! Jalebis were hot and crispy and just mouthwatering!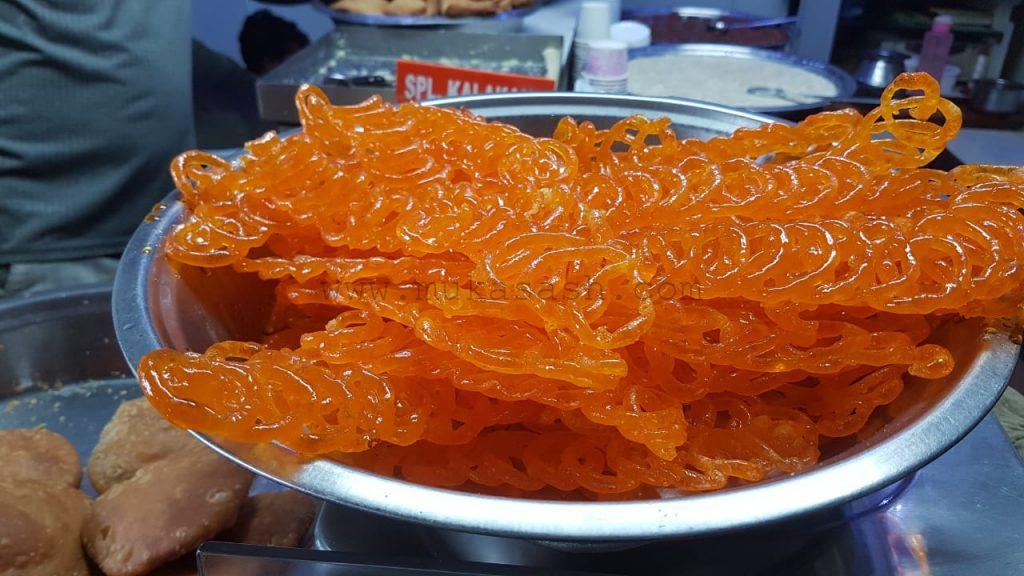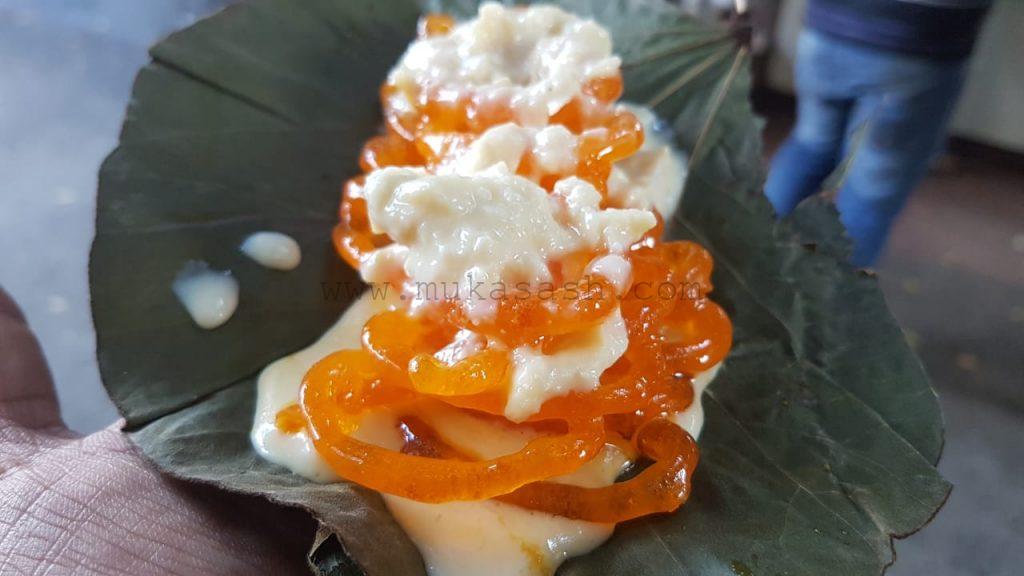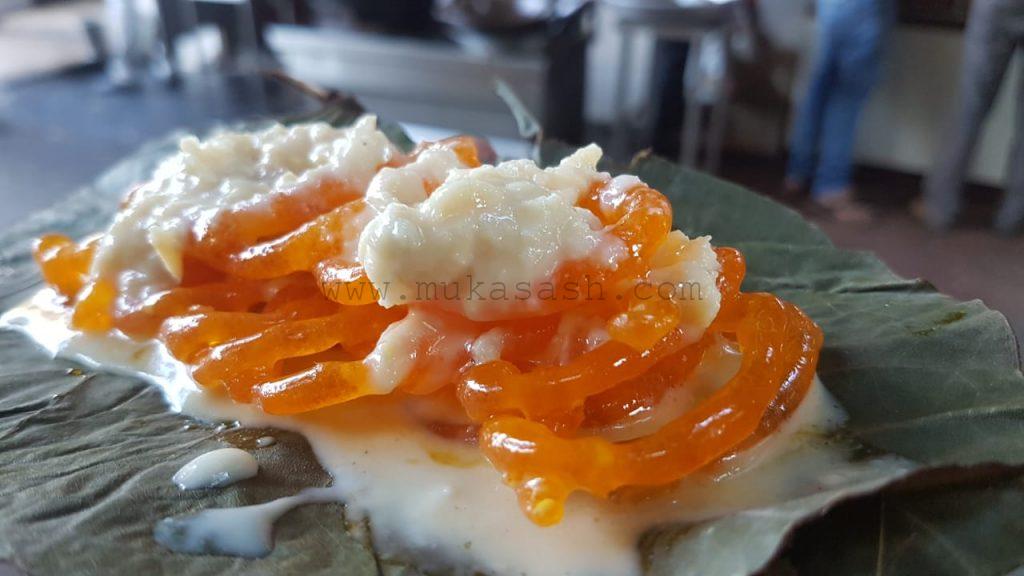 Eyes, slowly focusing towards the hot samosas being made 🙂 We got a samosa, each. Again, two chutneys on top of it. I would have loved a little less chutney to savor and relish the potato masala in the samosa. Nevertheless it was good too!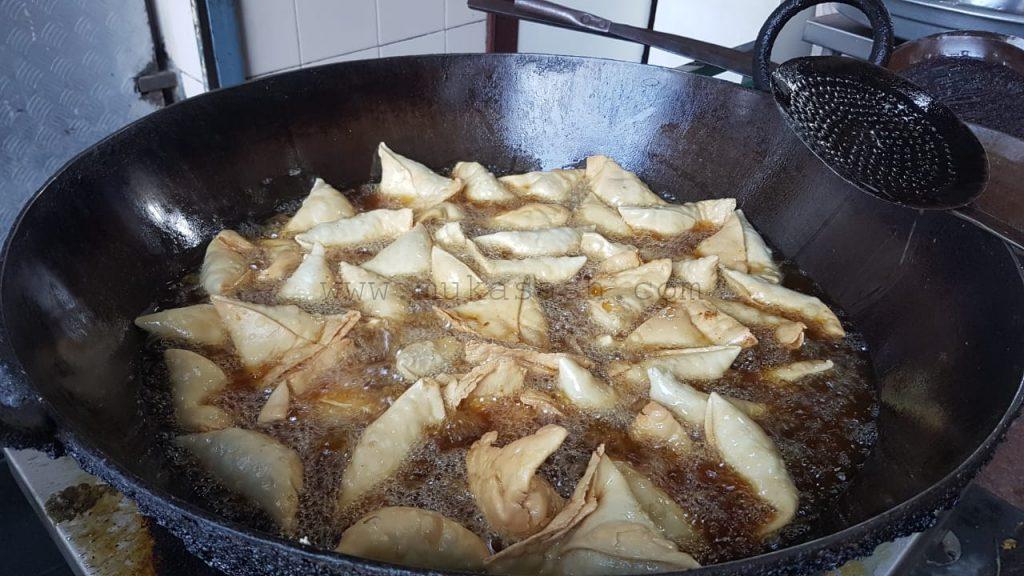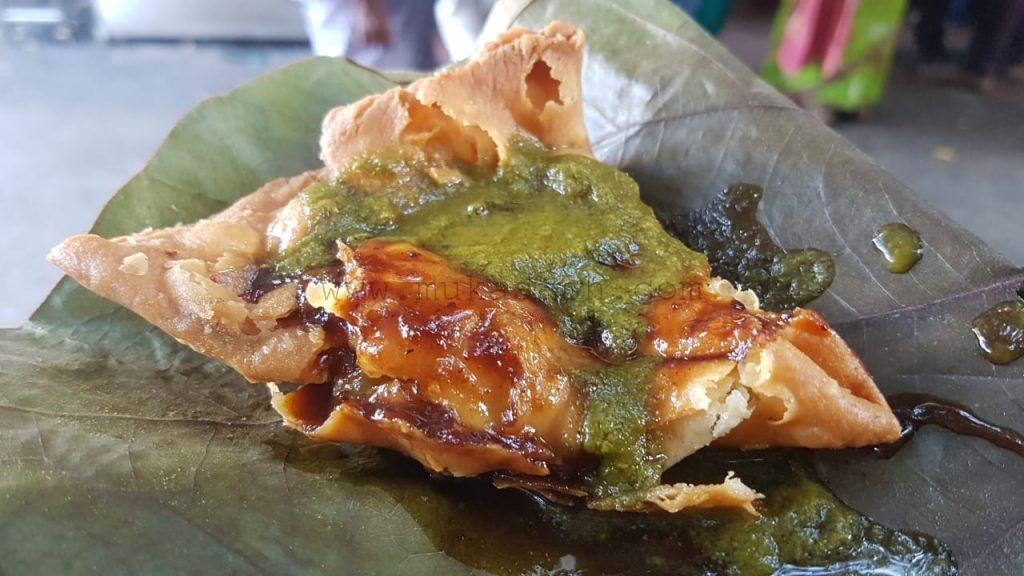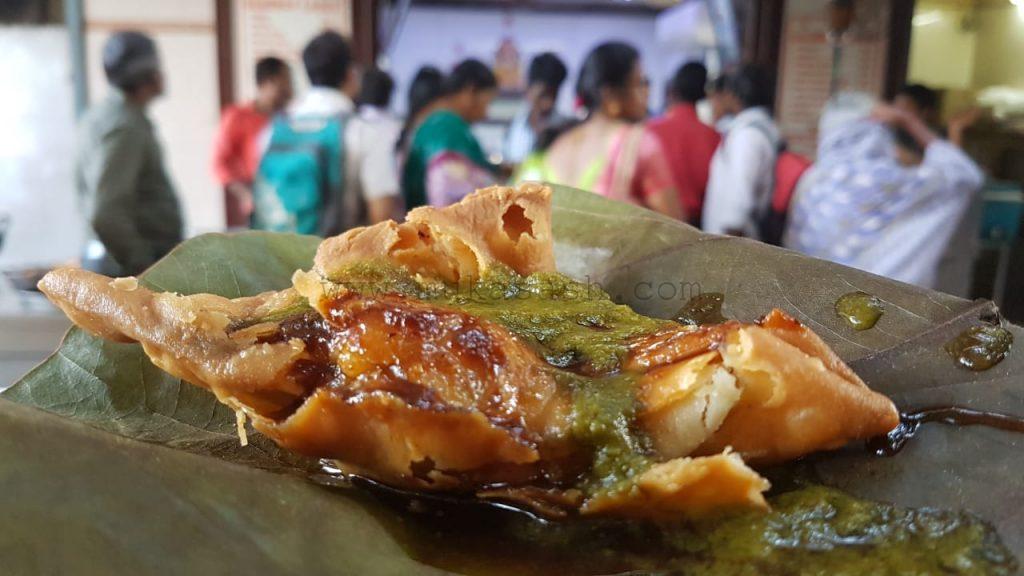 Next in our minds was Gulab Jamun and Basundhi! Ordered one each! Gulab Jamun was super soft, Basundi was very rich, thick and yummy! It was sort of calorie bomb!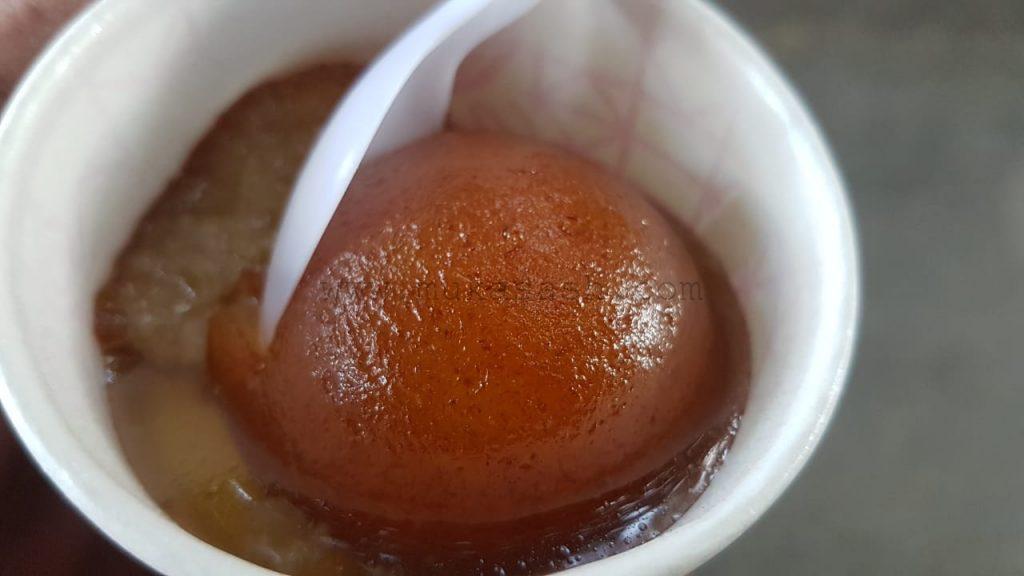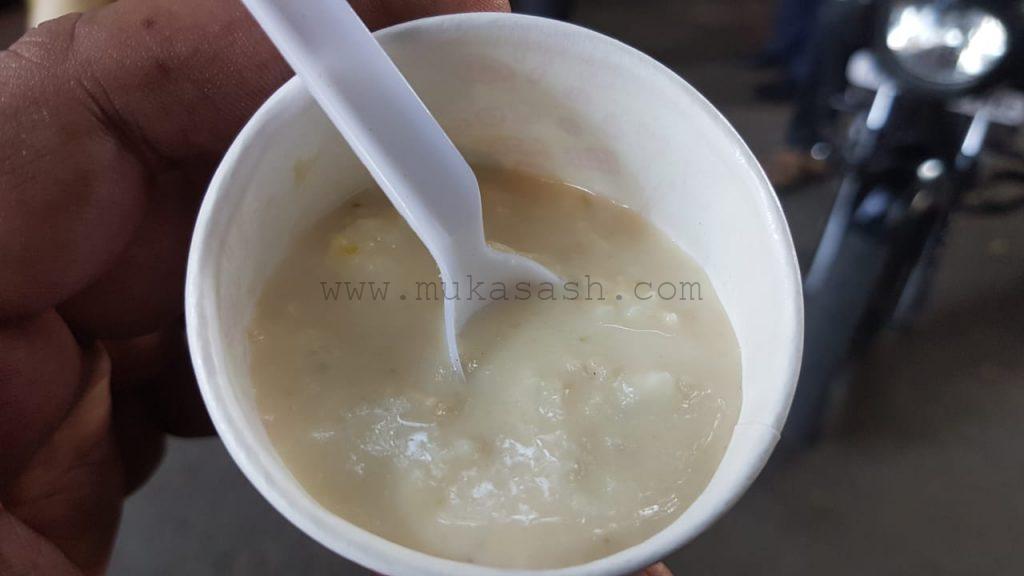 Decided to end with a Special Lassi, ordered just one as we were almost stuffed ! It was wonderful, topped with malai and sugar. It was thick and nice!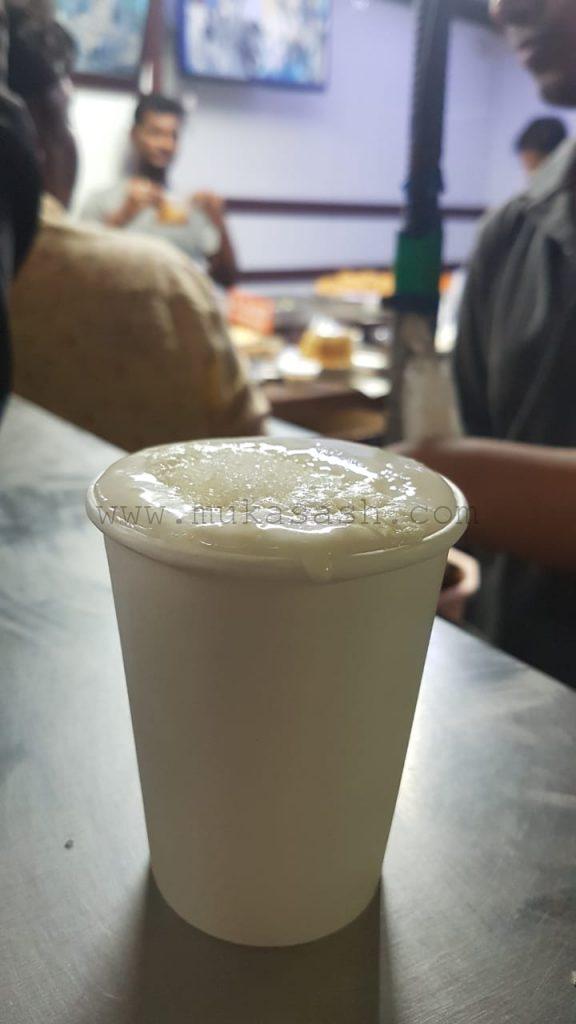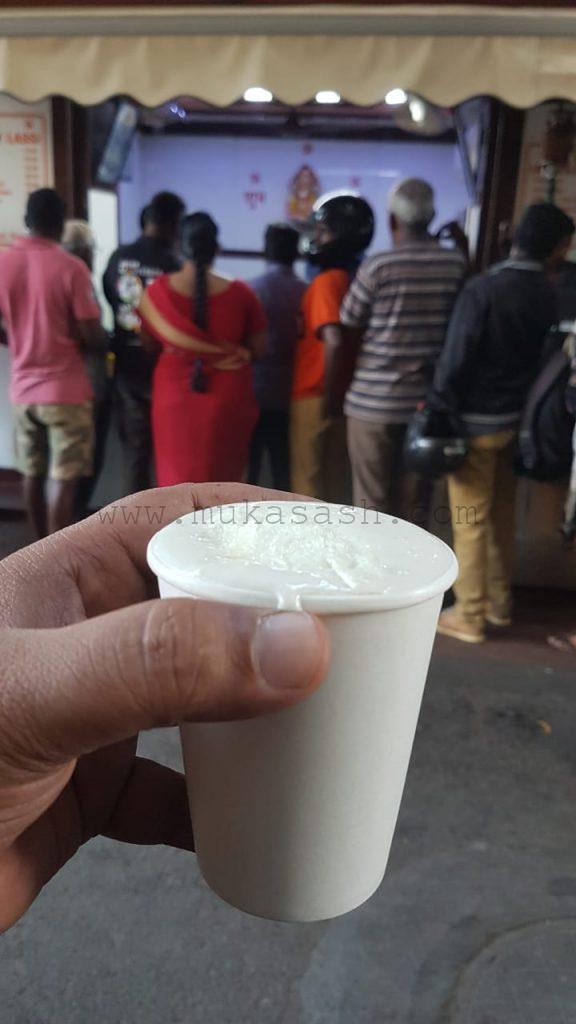 Finally decided to settle the bill and leave, and guess what !?!?! That's when I spotted their famous Gajar Halwa! Didn't want to leave without tasting that, ordered for a small portion. Generally portions that are served for eating there are 50g. Few of them are by pieces. Carrot Halwa tasted wonderful, not too sweet, just like how I like it.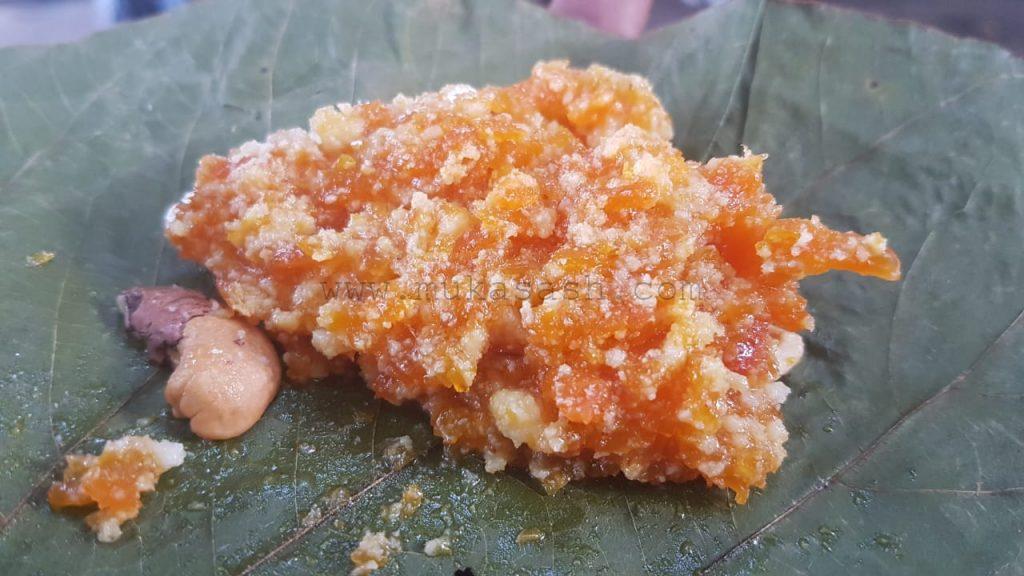 With that, we ended one hell of a foodilicious exploration. We tried almost everything on the menu, and needless to say, we were stuffed to the gills. Everything we ordered was wonderful! There was not one item that we regretted ordering! Prices, pretty nominal! Paid 240 bucks for all that we ate, and I would say it was absolutely worth it!
Please do not expect a place to sit and relax, there's hardly any to sit. It is a small shop on a busy street, and most of the time, it is crowded. Please be prepared to wait. You have to stand and eat, it can get messy, but the good thing is, they have a wash basin. I would think this place exactly does what it is expected to! I'd love to come back again when I am in a mood for some samosa and jalebis!