The moment they opened, there was news all over in food circles that the good old vegetarian restaurant in Kodaikanal has extended its footprint in Chennai. I am still unsure if they are one and the same, but would like to believe so, given the not-so-common name.
It was an absolutely unplanned visit on the way back home after a temple visit, on Deepavali morning. It was almost 11AM, late for breakfast by any standards. In fact, we were just hoping we'd find a place that still served breakfast. The moment we saw this place, decided to step in. The place is located on the same building that houses the popular restobar Crazy Ivan. The prominent Adidas showroom adjoining it is hard to miss. There's place for parking a few cars, otherwise you can use the service lane. No problems with that.
We were warmly greeted as we entered, quite a few of them still having breakfast. Quickly made ourselves comfortable and were ready to order. Quite understandably so, they had only limited items available at that time. Medhu vadai and a few other dishes weren't available.
We ordered a plate of Pongal, a plate of Idli, Butter Masala Dosa, and Podi onion Oothappam. Yes, you guessed it rite, Butter Masala Dosa was for me 🙂 Taste was good, nothing majorly worth complaining, and they're quite aligned with portion sizes in Chennai. They'd give Sangeetha a tough fight to match up the Pongal quantity, quite as minuscule as Sangeetha. Podi Onion Oothappam was the best of all. Butter in Butter Masala Dosa was too subtle to make any impression and I'm not a fan of flimsy dosas. Idli was soft and good.
Sambhar was like home-made, liked it. Coconut chutney was fresh and good. The waiter said Kaara Chutney is coming, but it arrived after we finished the dishes. Anyways, didn't miss it much.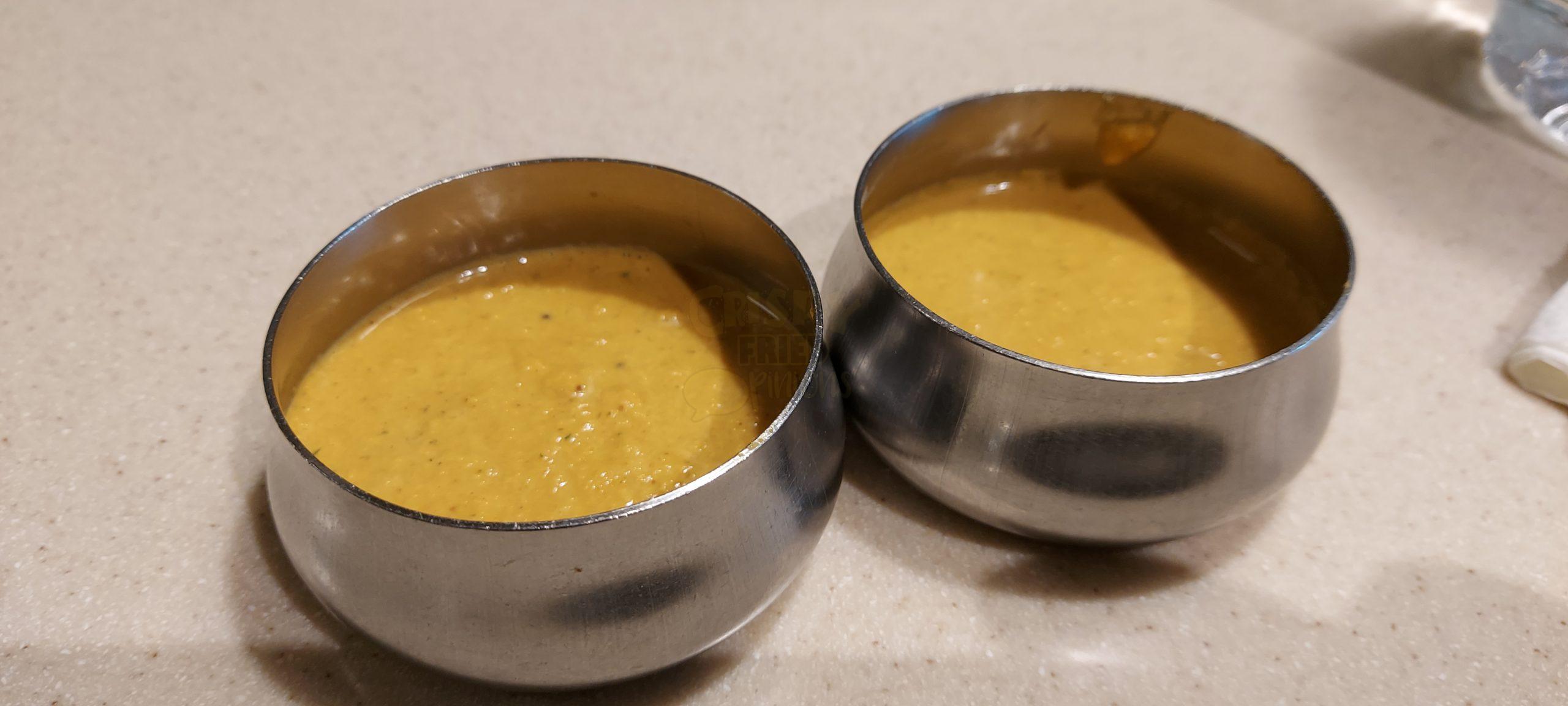 Ordered one more Podi Onion Dosai and two Filter Coffees.
Coffee was good, though not as good as Hot Chips or Sangeetha Velachery which are my favorites.
A small mistake in billing, they billed three coffees instead of two, got that corrected and paid around 550 bucks. Overall, a pretty decent breakfast. Nothing worth raving about or complaining.