Sometimes the smallest of places take you by surprise! That's exactly how our visit to Mahendran Tea Stall, Ennore turned out to be. A small tea shop and an eatery that has been serving Burmese Naan (colloquially Burma Rotti) with different accompaniments for over fifty years now. Needless to say, it is quite popular with the local folks.
Ennore is one of the places in Chennai which I haven't visited in the last few decades. The farthest I've been to in recent times, in this direction, was to the Kasimedu Fishing harbour. We started quite early and reached the place around 6:15 AM. Google pointer took us right to the place without any difficulty. Decided to park the car on the main road, as the place is in a narrow lane.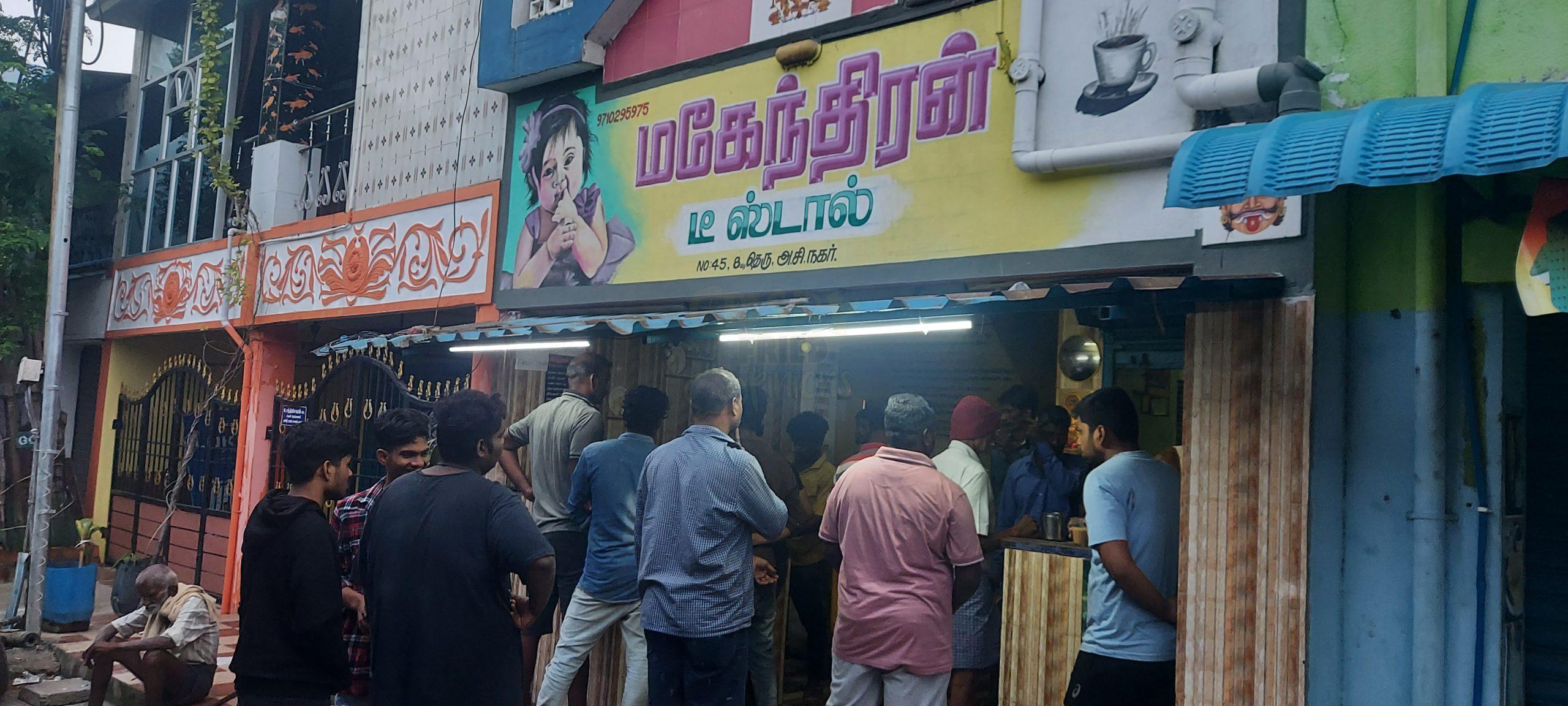 At that time in the morning, it was quite crowded, I'd say. There's a small place for dine-in that seemed to accommodate about 8-10 Pax at a time, it was a full house. People sipping on hot tea and the rest of them waiting for their takeaway. Had to squeeze myself in to click some pics of the place.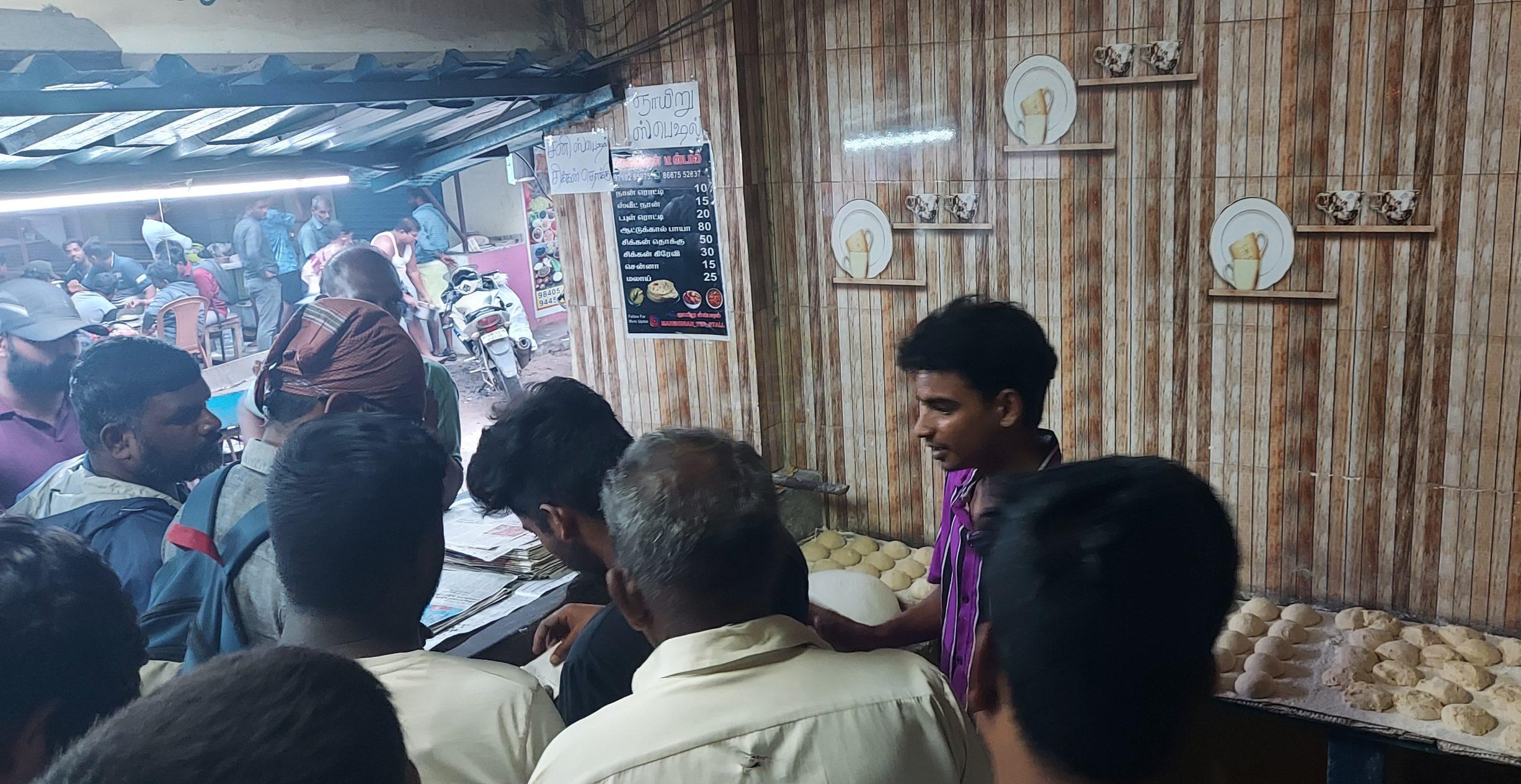 The speed at which the Rottis are dished out is a sight to watch. The flour was different in consistency and was wetter than the normal chappathi flour. It was made into small pieces first, and smoothened into balls that resembled a bun. Thereafter, flattened on a circular convex dome covered with cloth and stuck into the tandoor. In a couple of minutes, soft, fluffy Naan is removed out of the Tandoor and served super hot.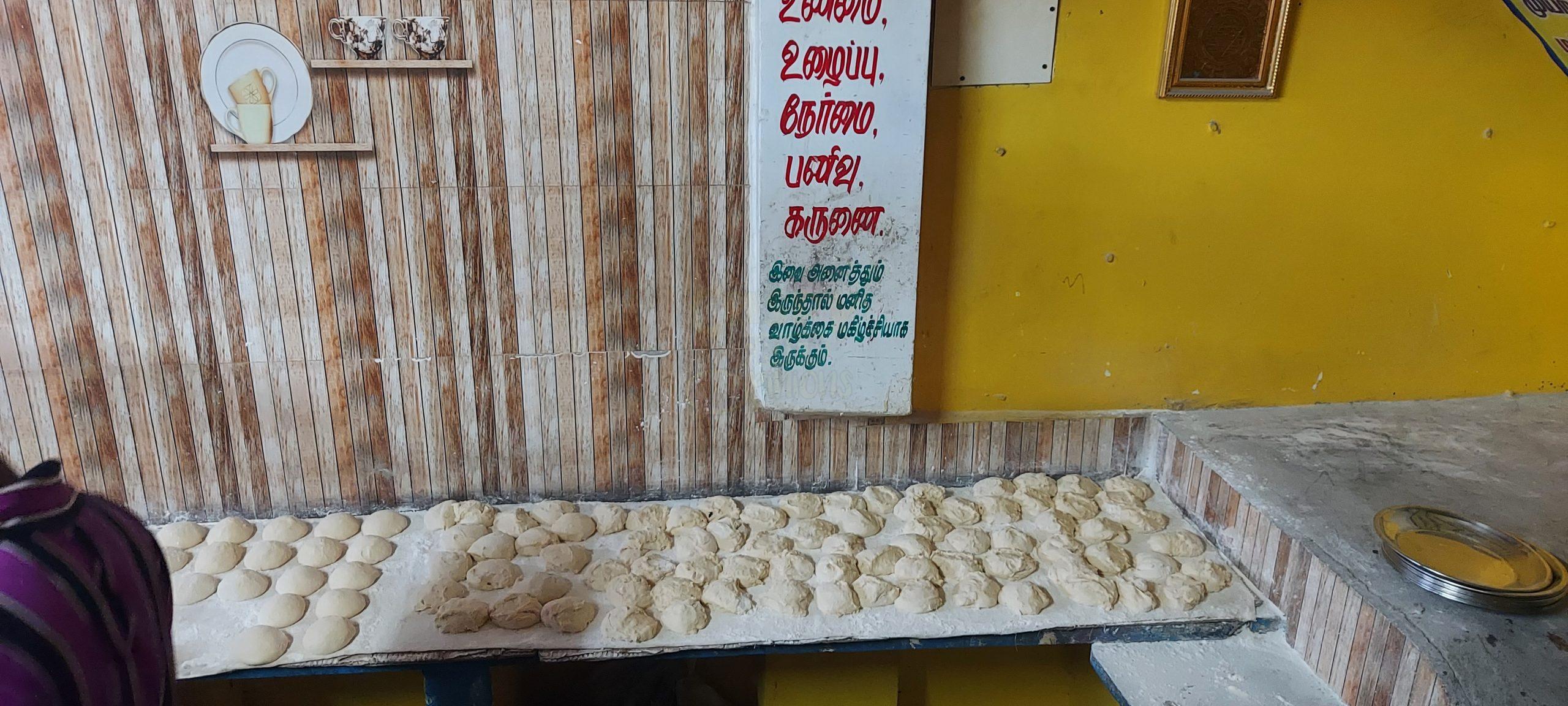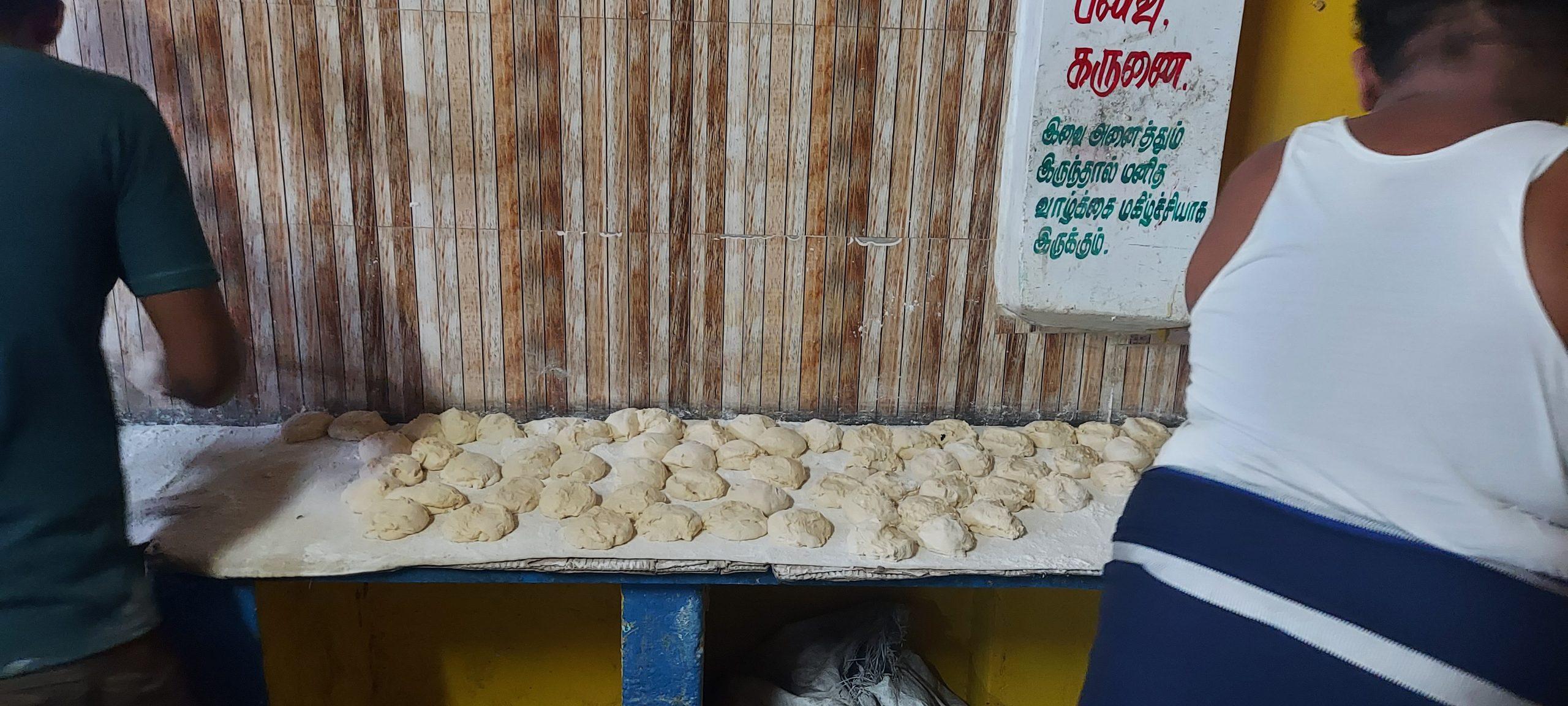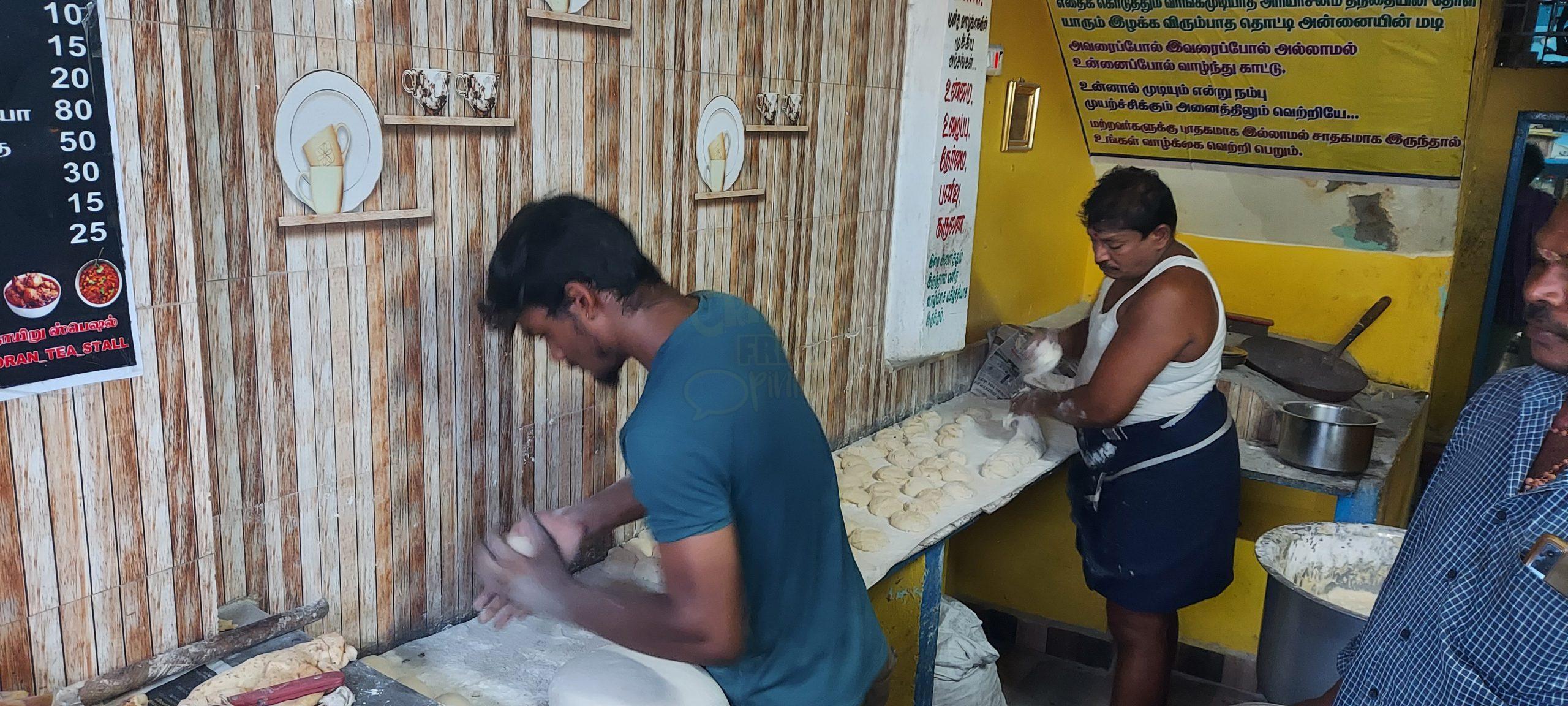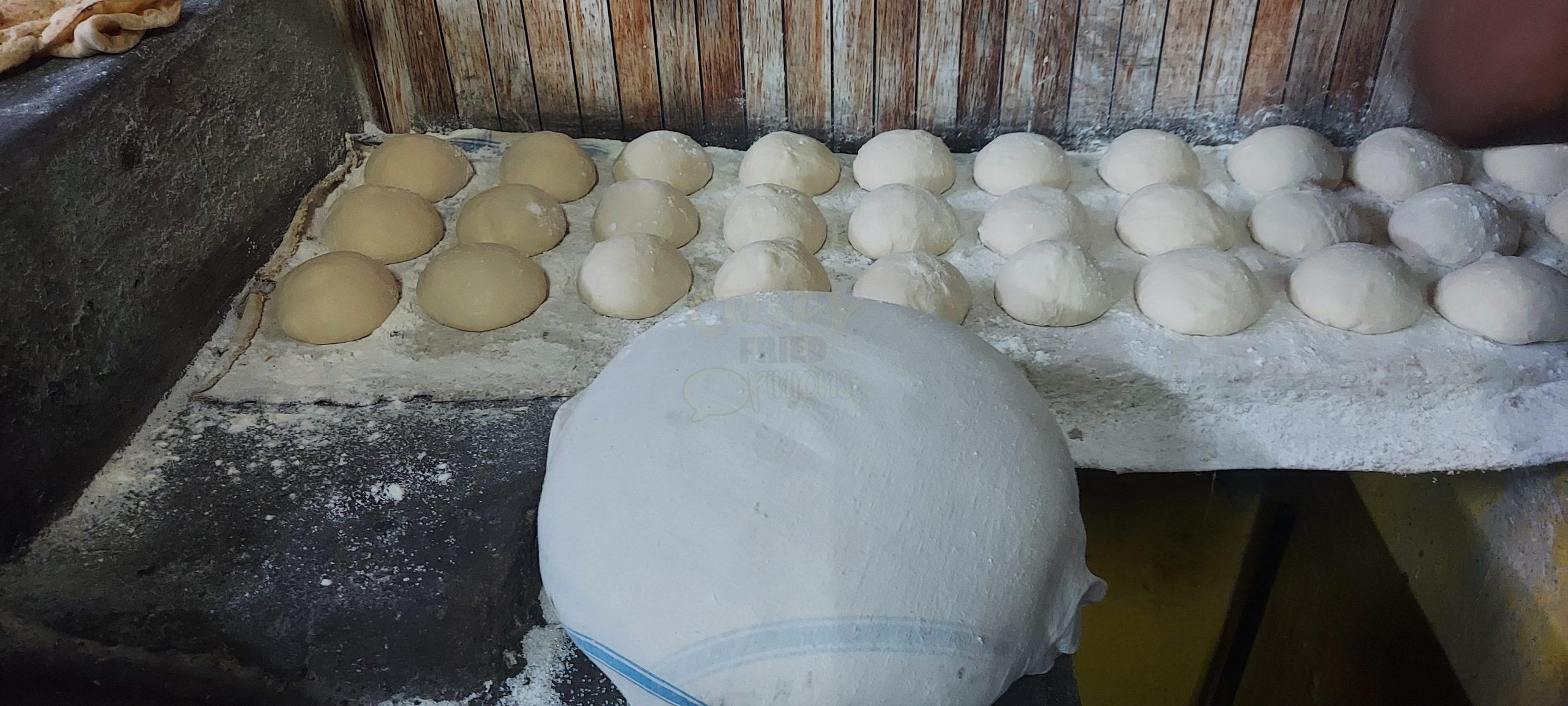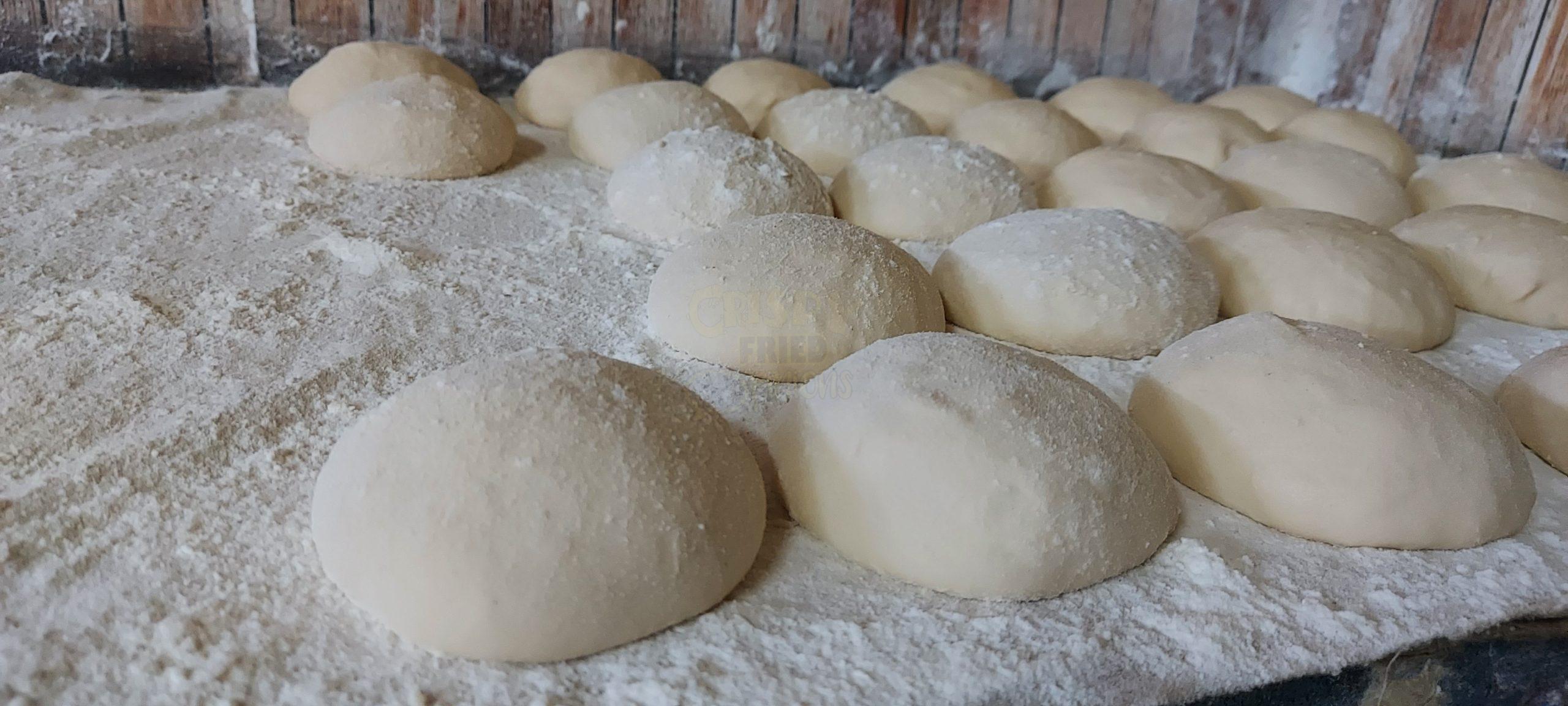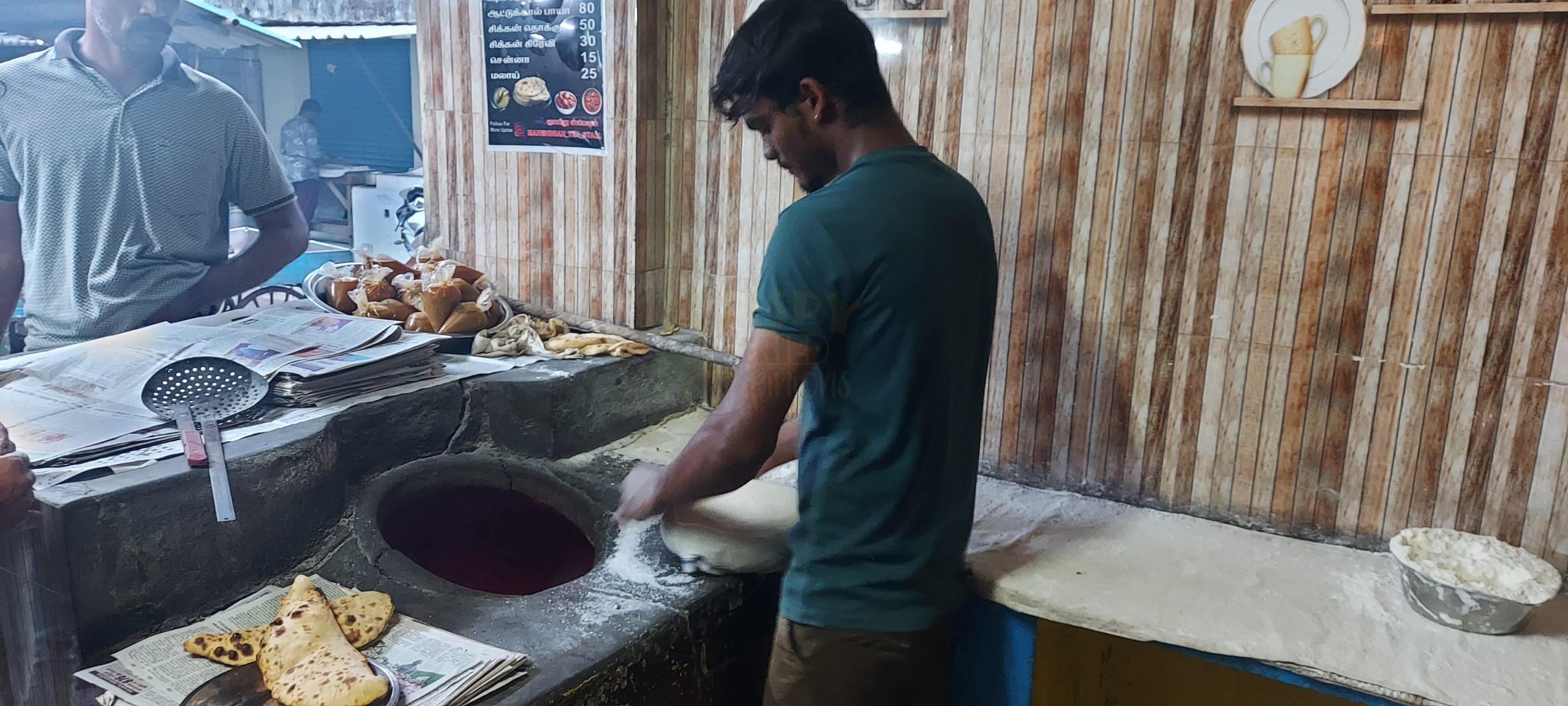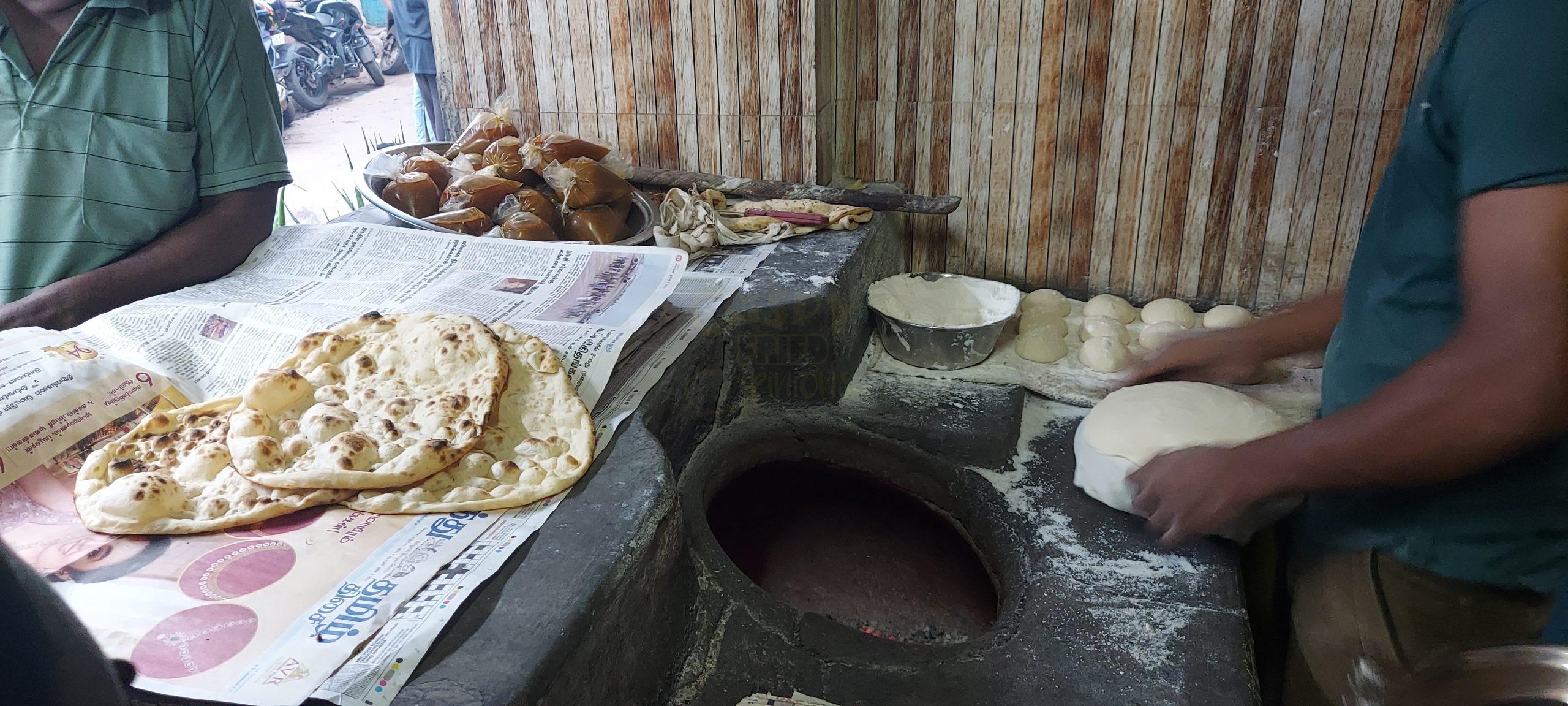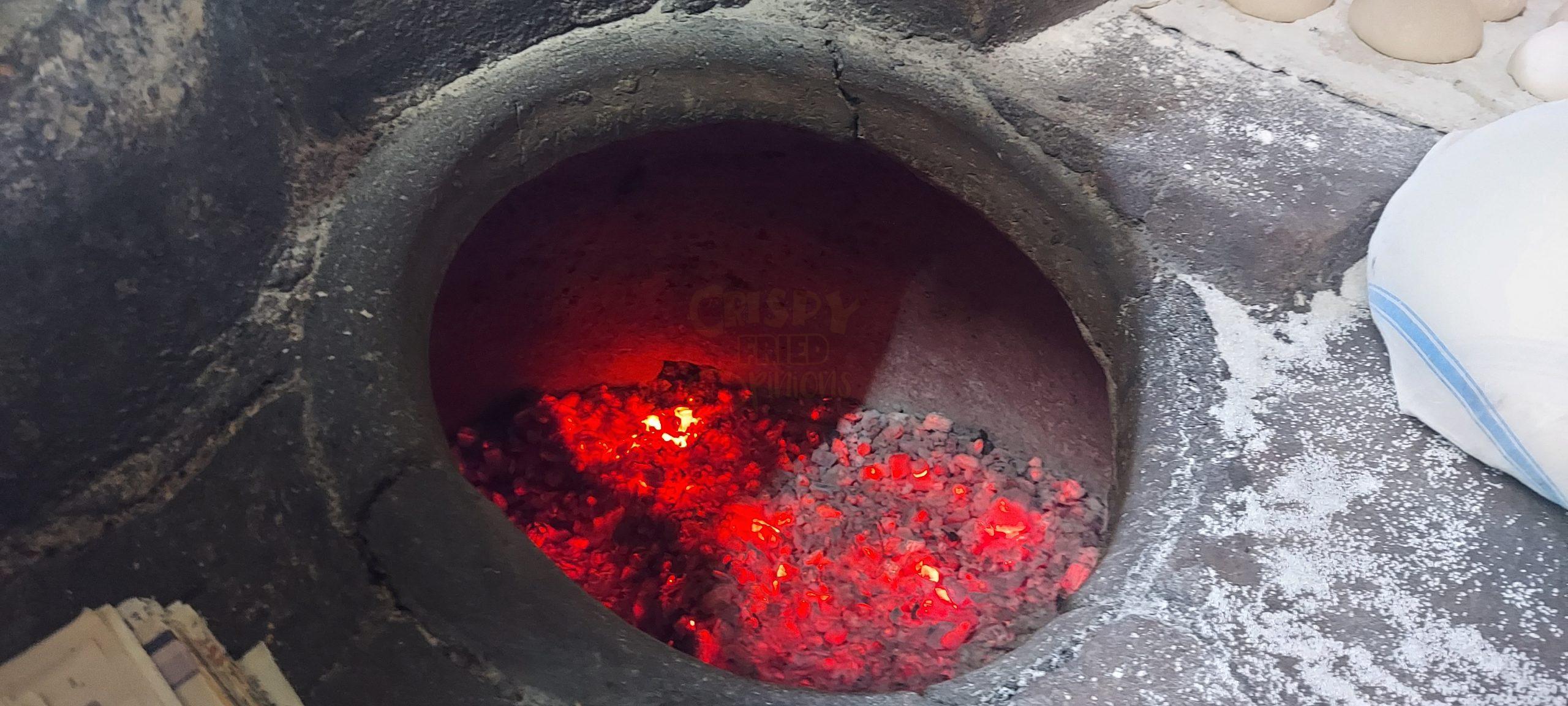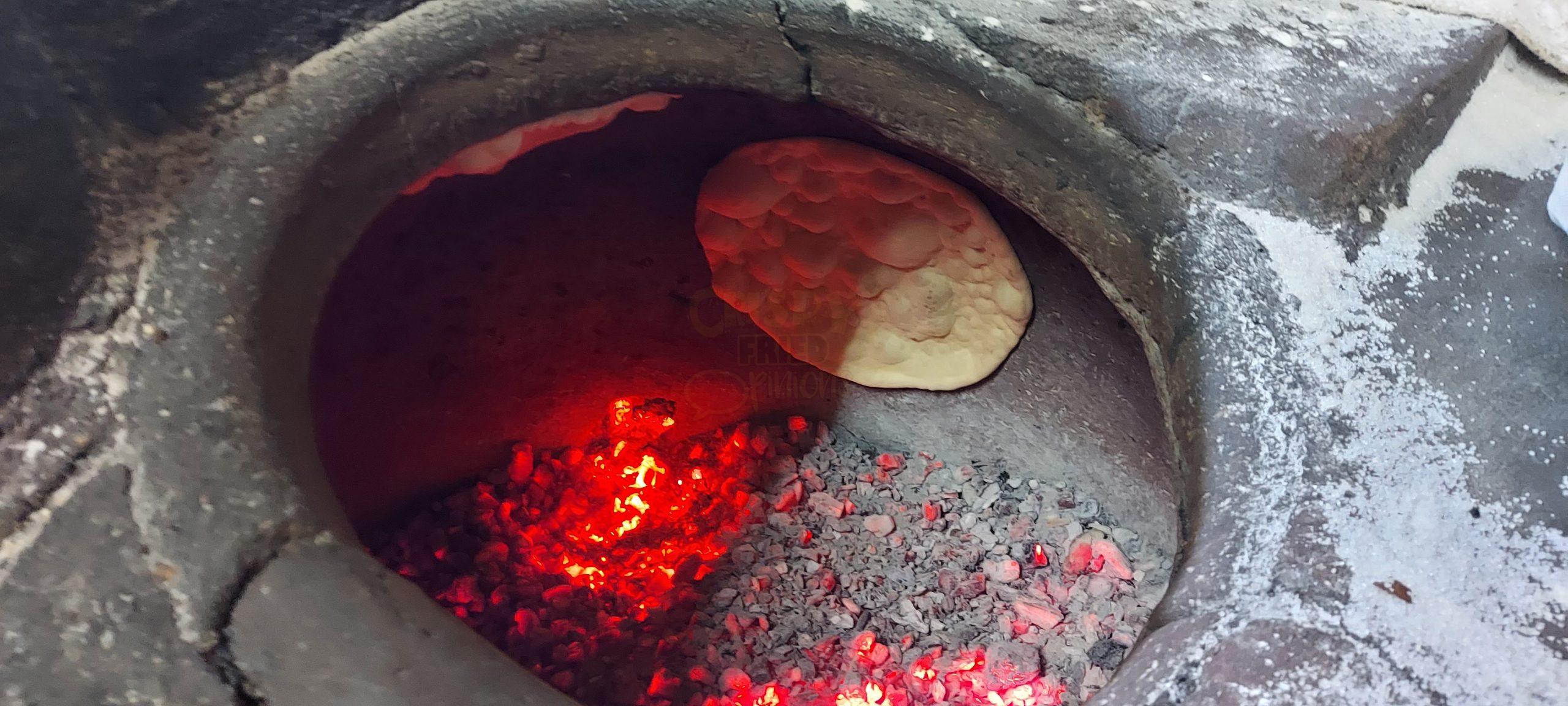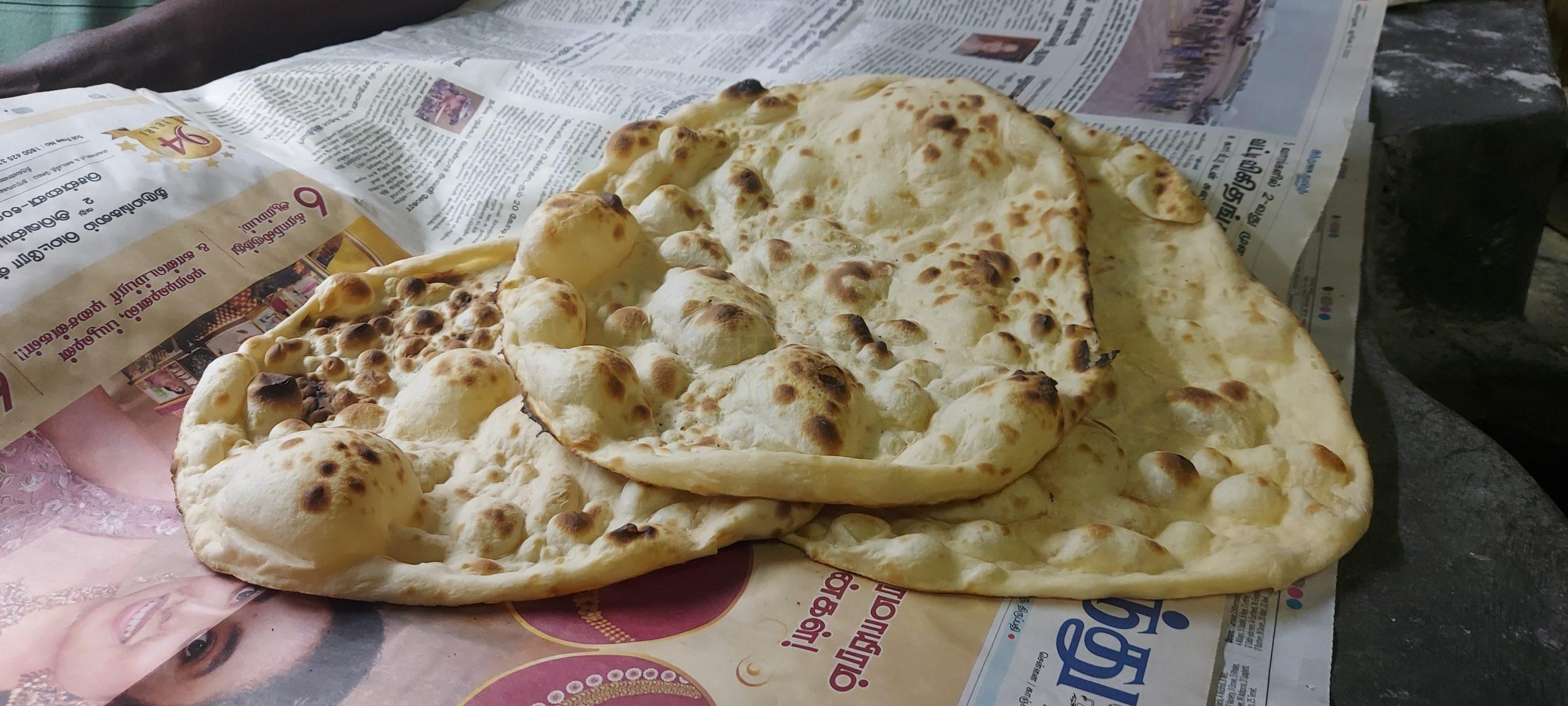 We managed to get a seat in about ten minutes, and immediately ordered a Rotti each with all the sides they had on the menu – Chicken Thokku, Chicken gravy, Mutton Paaya, Channa Masala, and Malai. Firstly, one of the softest naans I have had, probably also because it was straight from the tandoor, served piping hot. The accompaniments were pretty good and tasty. I liked all of them, specifically Chicken gravy. Chicken Thokku was tasty too, the pieces in both were not the best, but you can't complain for that price point. It was pretty good. Malai was not my cup of tea, friend liked it. It was sweet and tasted good, he said. We had three Rottis each, and that was quite heavy with all these sides.
A strong tea after a wonderful breakfast! Very nice and refreshing!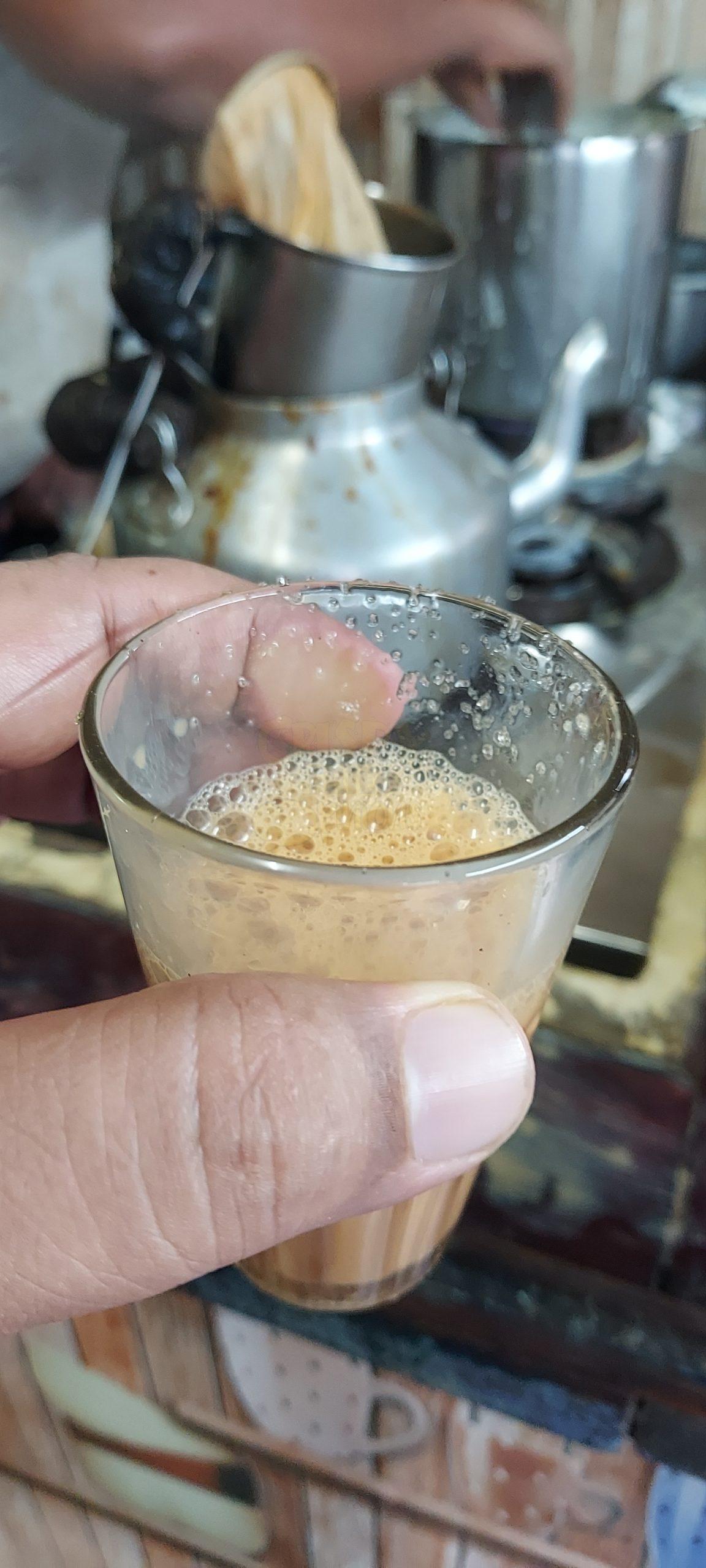 Clicked one pic with the man himself! He was a pleasant gentleman who did not forget to smile even in this crowd and chaos. 🙂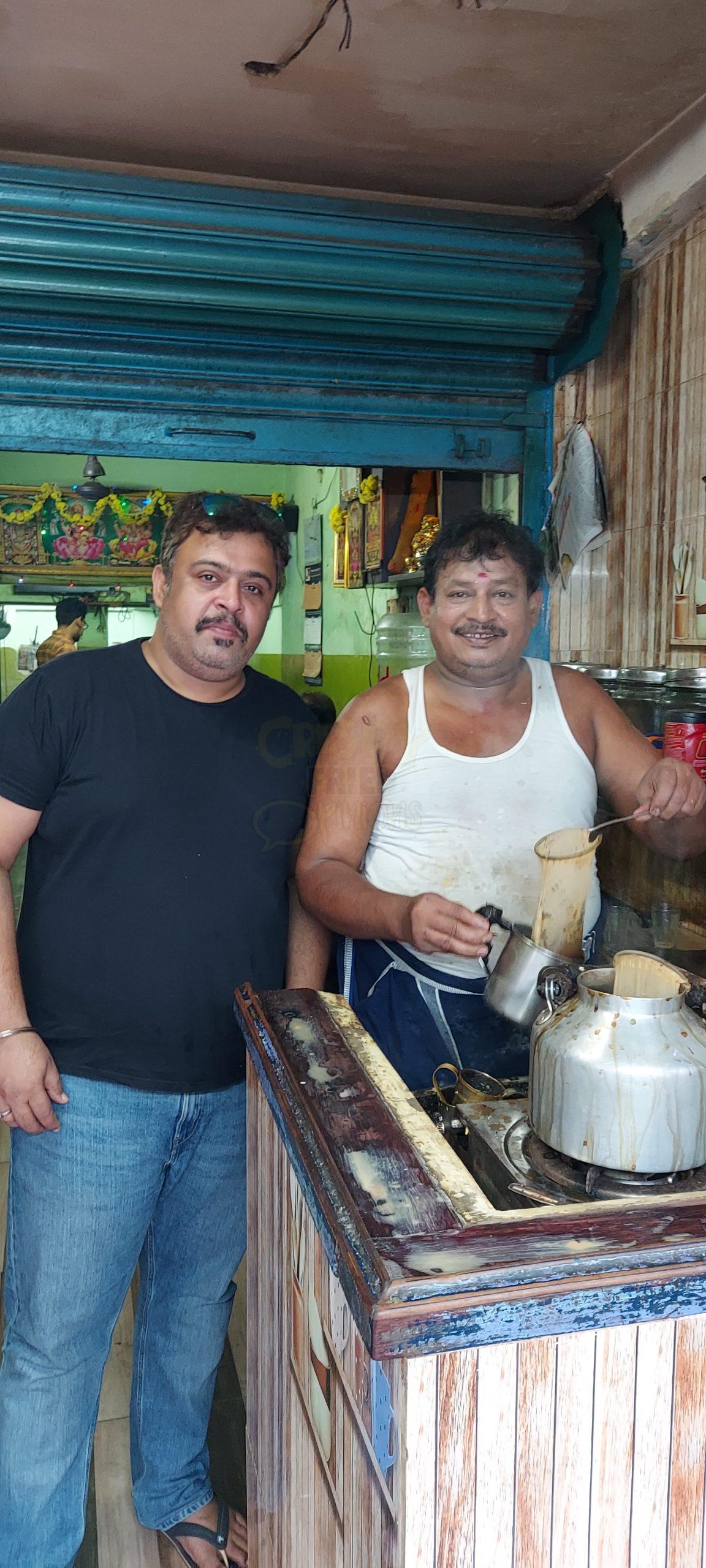 With that we ended this wonderful breakfast, paid 280 bucks in all, I 'd say it is a very different experience far away from the city, it is absolutely worth it for this price point.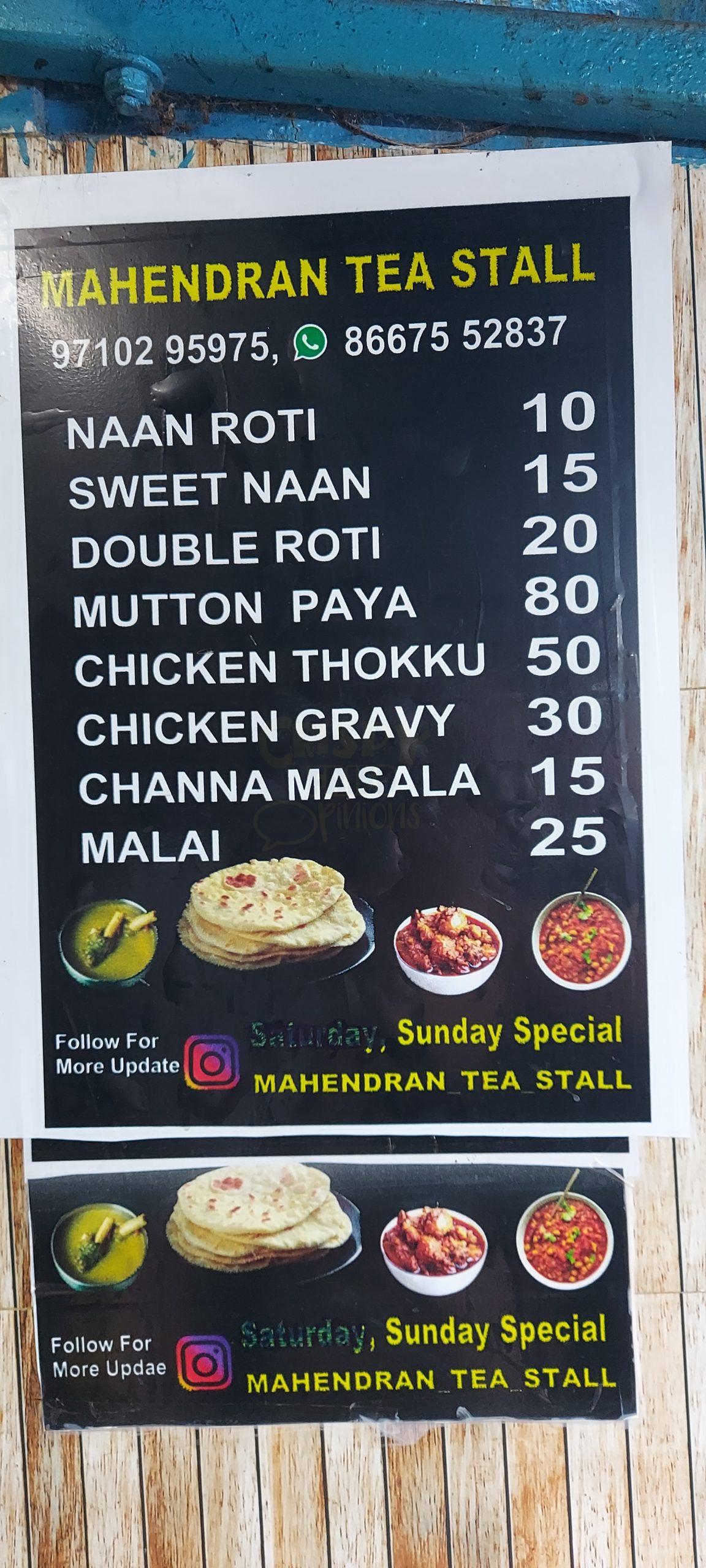 If you have some time at your disposal on a Sunday, you can plan a long ride/drive, experience the breakfast here, on the way back spend some time watching the waves hit the shore, which is what we did too.
On the way back, a quick hop off at Kunhiraman's for their Mango Ice cream, Mango Milk and the Pulpy Grape juice.
With that we returned, having started the Sunday on a food high! Couldn't be happier – simple places, simple pleasures! Please go with expectations in check. It is not a fancy restaurant, it is just a simple tea stall with a very basic place to sit and eat.