Another long-pending restaurant on my to-do list ticked off! Have been thinking about visiting this place for a long time now, finally managed to go for lunch along with three other friends from the food industry.
The place is located bang on OMR, in Thuraipakkam. When driving from Sholinganallur towards Thuraipakkam, make sure to take the Service Lane right opposite to Sangeetha. It is located perhaps 500 meters after that. The place has a prominent name board, hard to miss. It is now called Mirchi Cuisine I suppose, but still goes by its popular name 'The Old Mirchi Biryani'. It is a small place with about 40 covers, but the interiors are quite nicely done.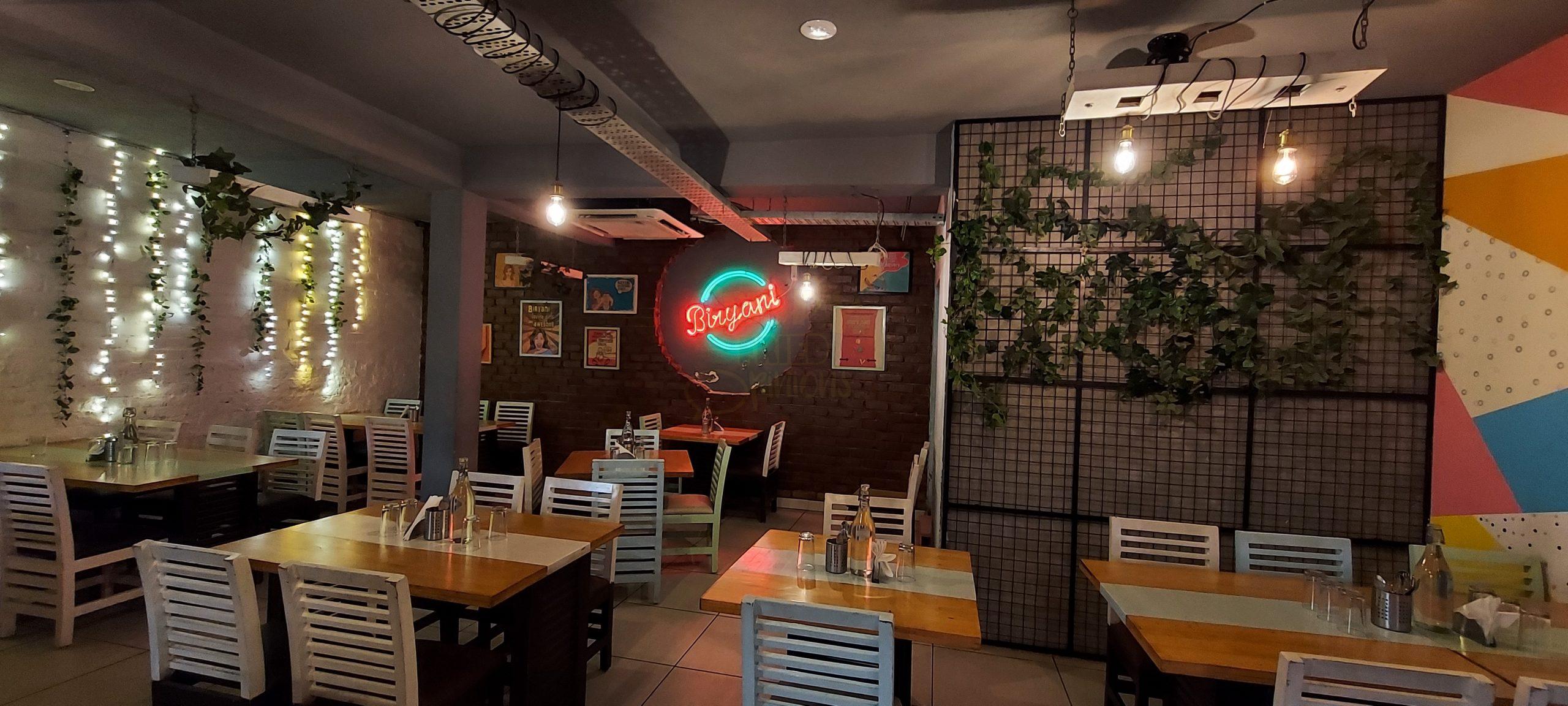 Their menu wasn't very elaborate, but just good enough for a decent variety. The menu boards were nice and different.
I'm quite a biryani fan, with the only restriction that it has to be Chicken, not Mutton! Well, I know some who consider it blasphemy to mention the word 'Biryani' if it is not Mutton. The rest are only poor imitations, they feel. 🙂 That said, this meal was almost an all-Chicken meal, except for one of our friends who ordered a Mutton Biryani.

We started with their popular dishes for starters – Chicken Mayonnaise, Chicken Lollipop and Andhra Chilli Chicken.
Chicken Mayonnaise looked like long strips of crumb-fried chicken coated/mixed with generous amounts of mayonnaise. It was very tasty. Crumbs or no crumbs, looked like there was a coating, loved it though!
Chicken Lollipop was wonderful. Unlike the too saucy and sweet versions in some Chinese restaurants, this was tasty.
Andhra Chilli Chicken was yummy! Distinctly different from the lollipop not just in form factor, but taste-wise too. Again, clearly holding its Andhra-ish touch, and not overly Chinese with the mention of 'Andhra' just for namesake.
Overall, starters were a hit! Every single dish was awesome! Portions seemed quite good too. The Thanjavur Nannaari Sarbath complimented it very well and was refreshing!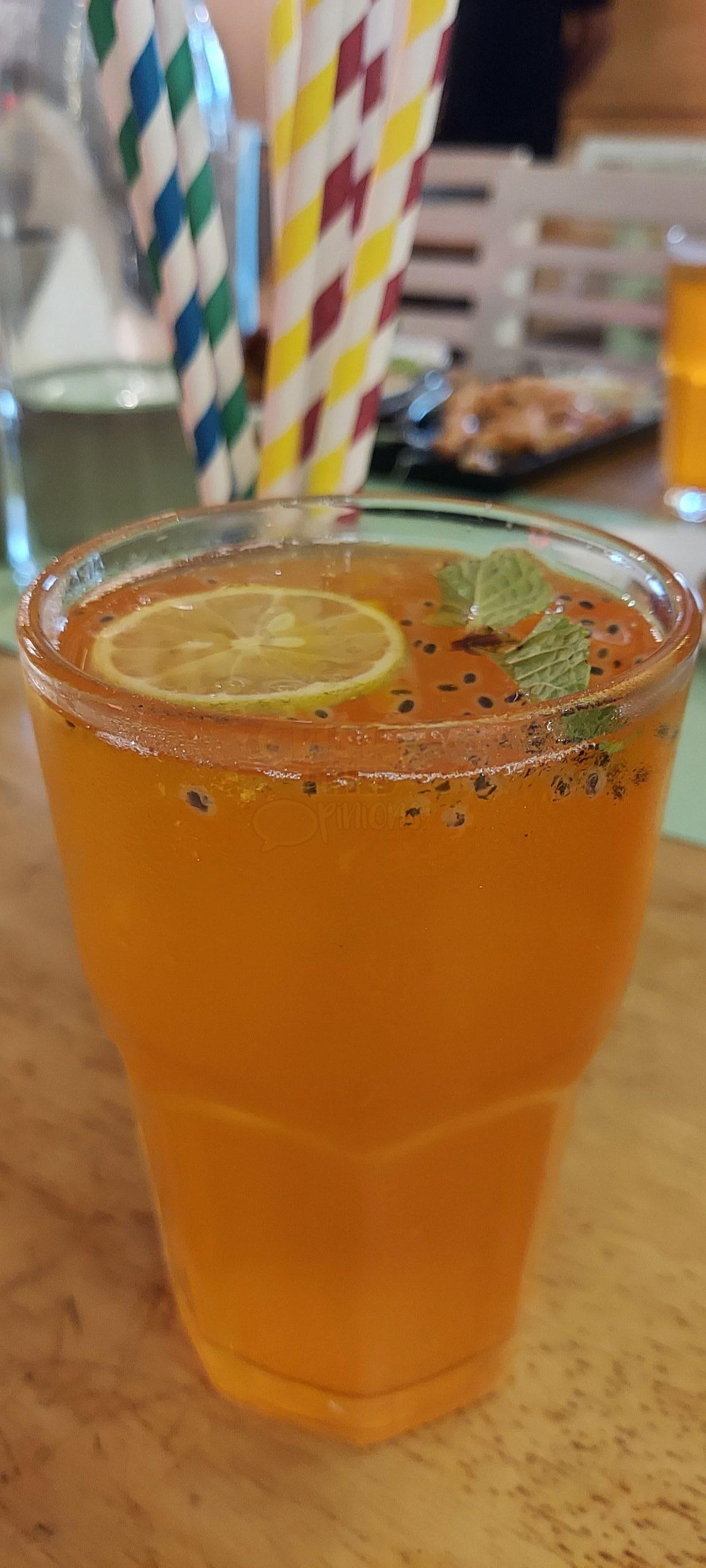 For the main course, we ordered one Hyderabadi Chicken Dum Biryani and one Fired Boneless Chicken Biryani for the three of us. The former is typically the 'regular' chicken biryani, and the latter is the one with boneless chicken 65 pieces in Biryani, albeit an Andhra-ish Chicken 65 though.
Hyderabadi Chicken Dum Biryani was good, the chicken piece in it was soft and well-cooked. The spice levels were apt for my palate and I enjoyed it. The Biryani was certainly not one of the 'out of the world' types, but tasted pretty good. The Saalan and Raita were good accompaniments to the Biryani.
Fired Boneless Chicken Biryani was slightly different compared to the Dum Biryani rice, a little subtle in flavor, I felt. I somehow liked the former better. Needless to say, the boneless chicken 65 pieces in the biryani, tasted wonderful.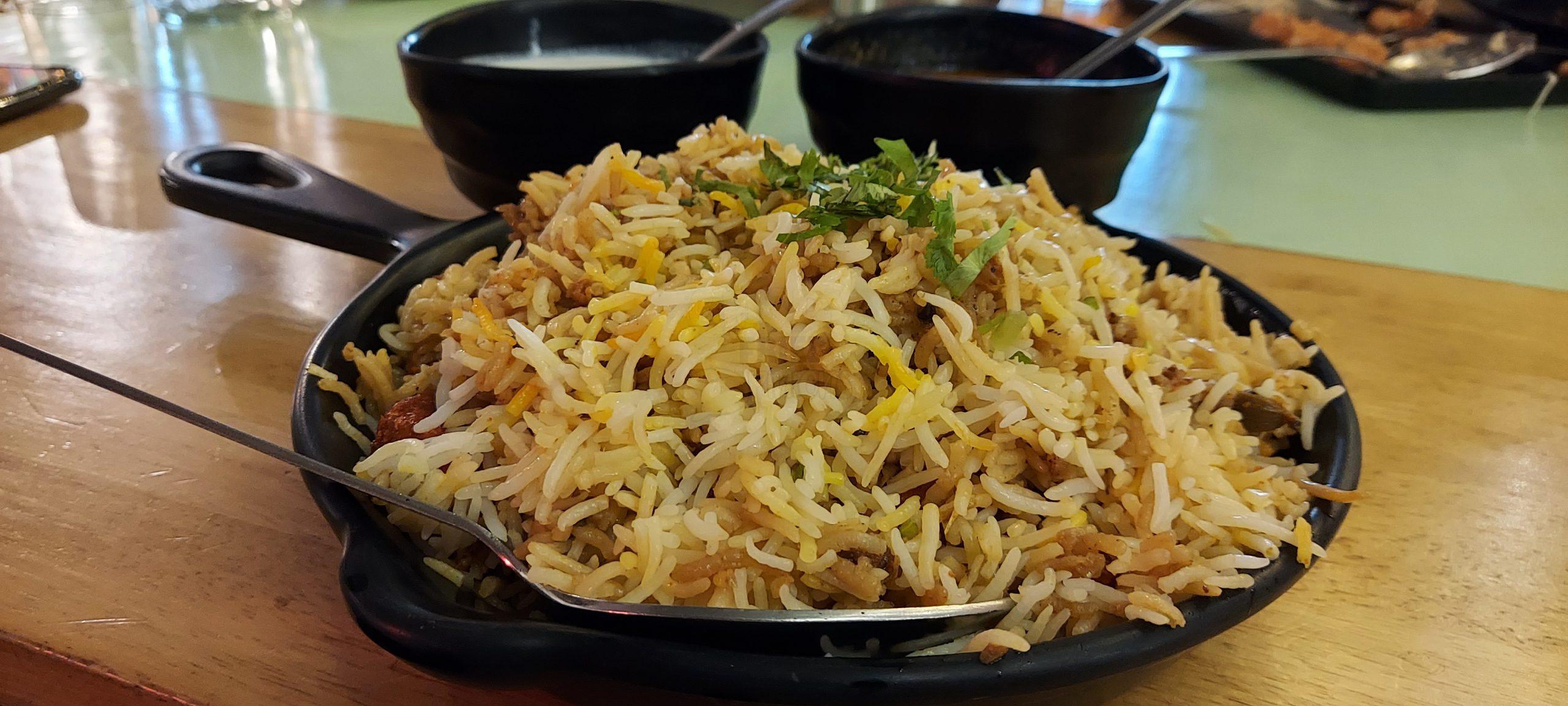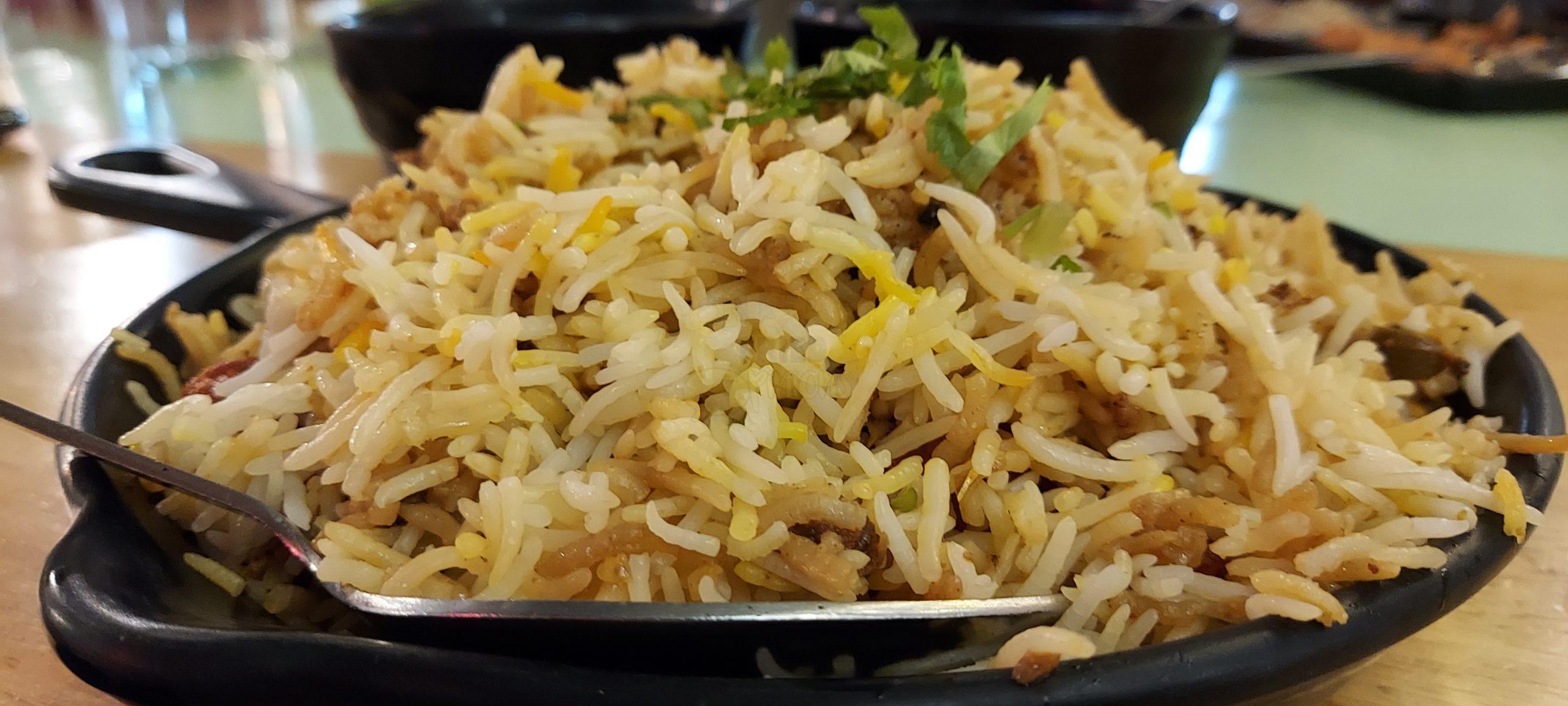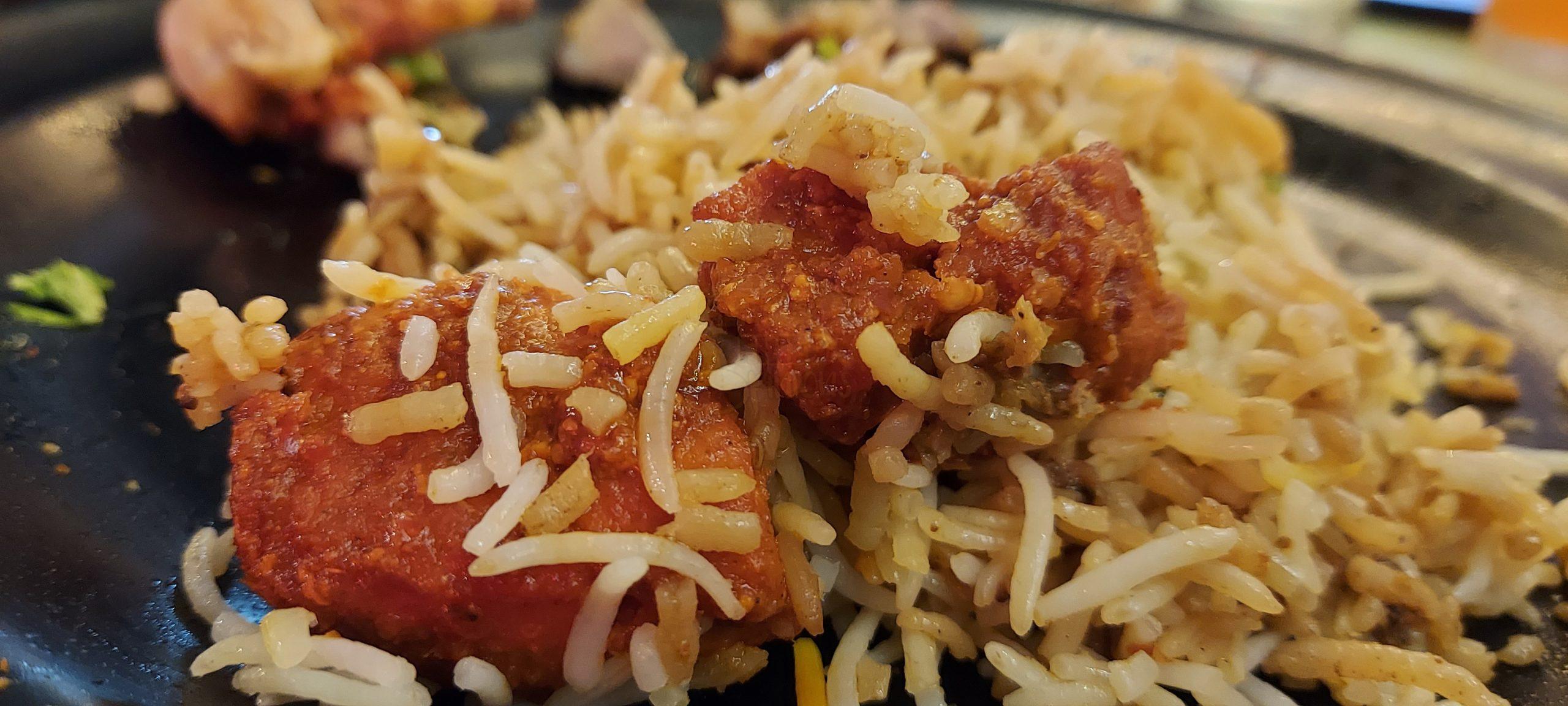 I did taste a little rice from the Mutton Biryani too, was exactly like the Chicken Dum Biryani, I liked it. Couldn't click a picture of it with pieces. The long-grained Basmati rice was just rightly cooked and I loved the perfection in consistency.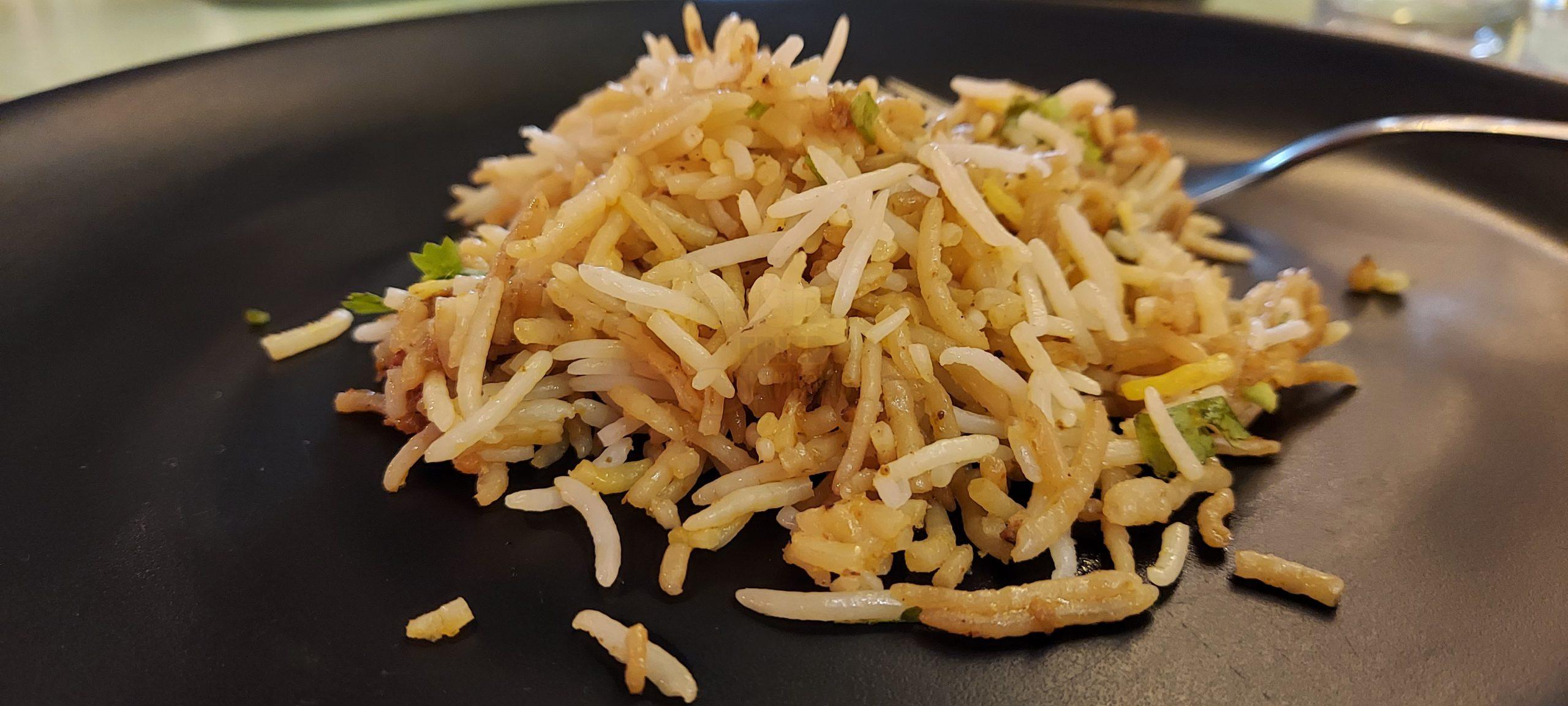 Was hoping to see some typical Desserts like Double ka Meetha, Qubani ka Meetha on the menu, but they only had Gulab Jamun , so ordered just two of that. It was good, not wow. Could have been a bit softer and the syrup a little less sweet. Later on realized that we weren't billed for the desserts.
Here's a quick summary of our order.
Chicken Mayonnaise

Chicken Lollipop

Andhra Chilli Chicken

Thanjavur Sarbath

Biryani

Gulab Jamun
Overall, good company, good food and good conversations, enjoyed the lunch. The total bill was a little less than 1.7K, our friend paid it. I'd certainly keep this place in mind if I am looking to dine in and around Thuraipakkam and gladly recommend it too.