When I heard Bhangra opened their second restaurant in OMR Food Street in Injambakkam, bang on ECR, I was thrilled because this is comparatively closer than their restaurant in Mayajaal complex. I had a fantastic dining experience at their other restaurant in Mayajaal complex.
The place was easy to locate using google maps, and this restaurant was prominent among other smaller outlets in OMR Food Street.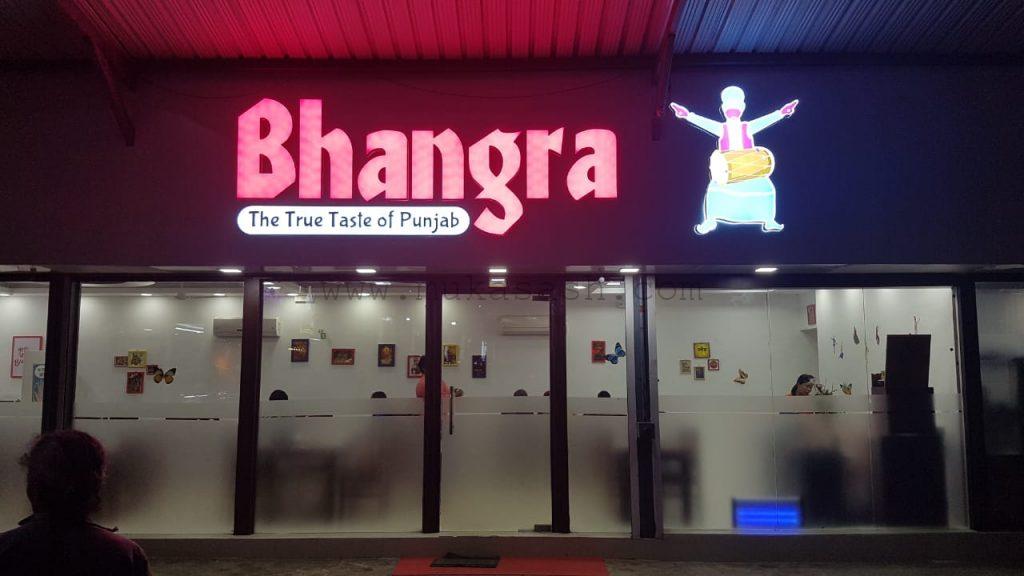 Since its a new restaurant, every thing was spick and span! The tables, the cutlery, everything! Interiors were bright and neatly done.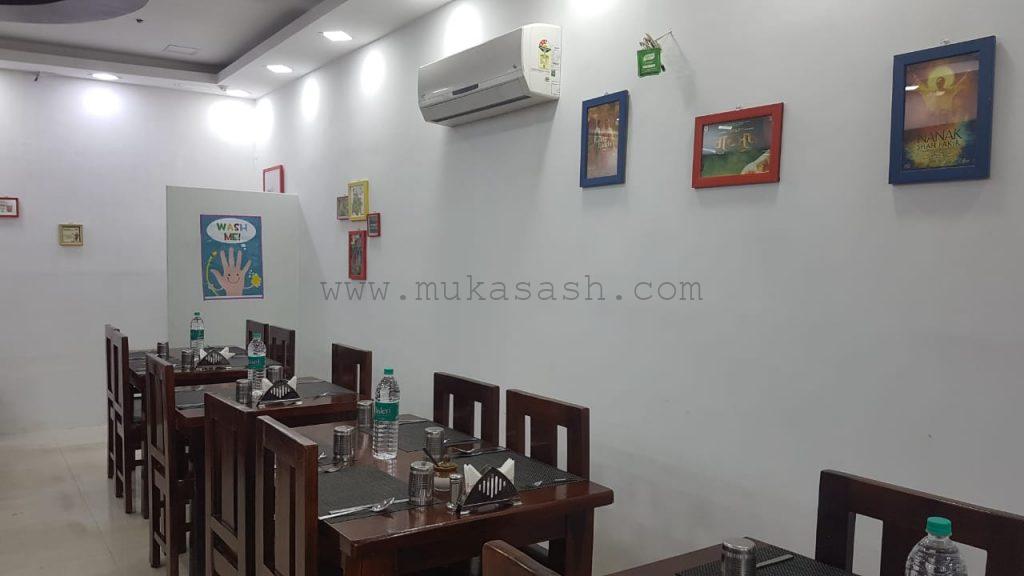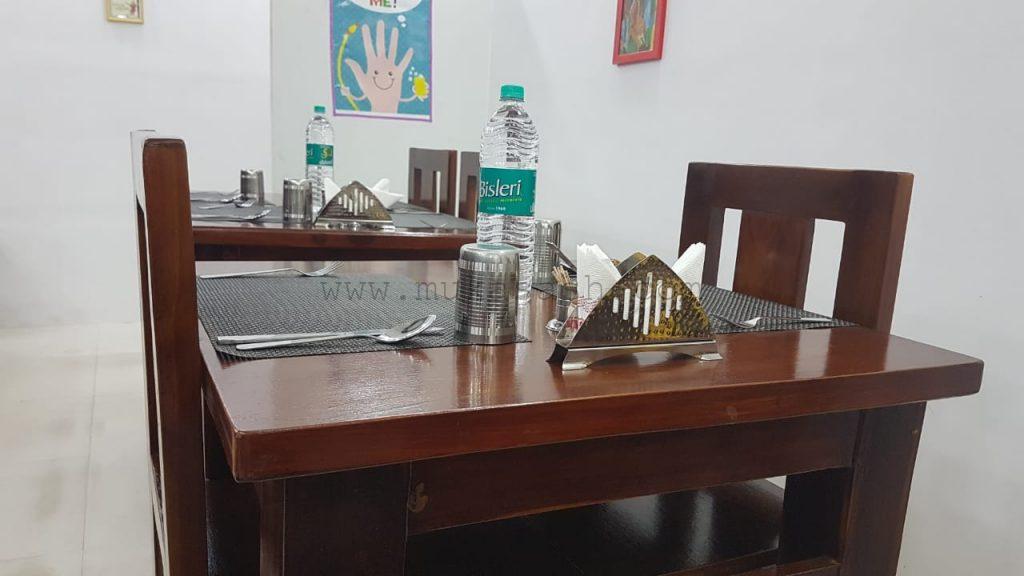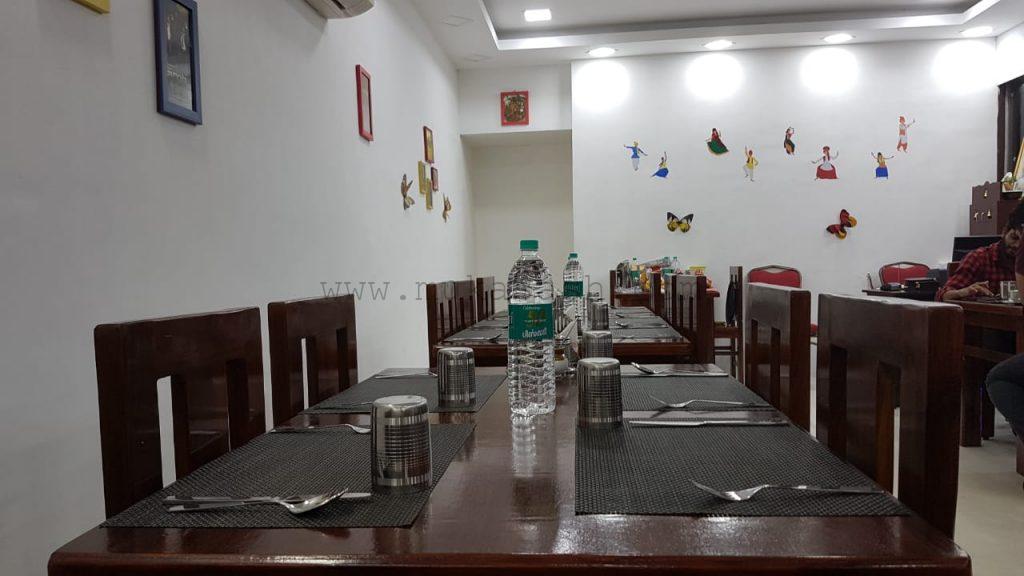 We quickly glanced at the menu and placed the order for soup and starters.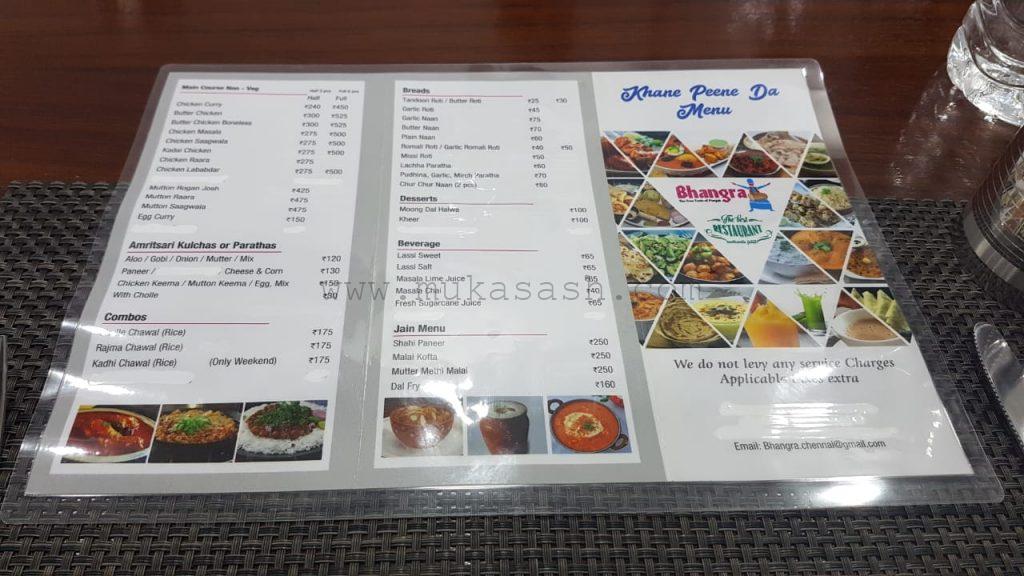 Meanwhile the usual condiments in a Punjabi restaurant made their way to the table – Onions and Papad. Mint Chutney and another chutney which tasted like pani puri masala was yummy!
Onions were fresh and juicy is an understatement! It was super yummy with a sprinkle of masala on top.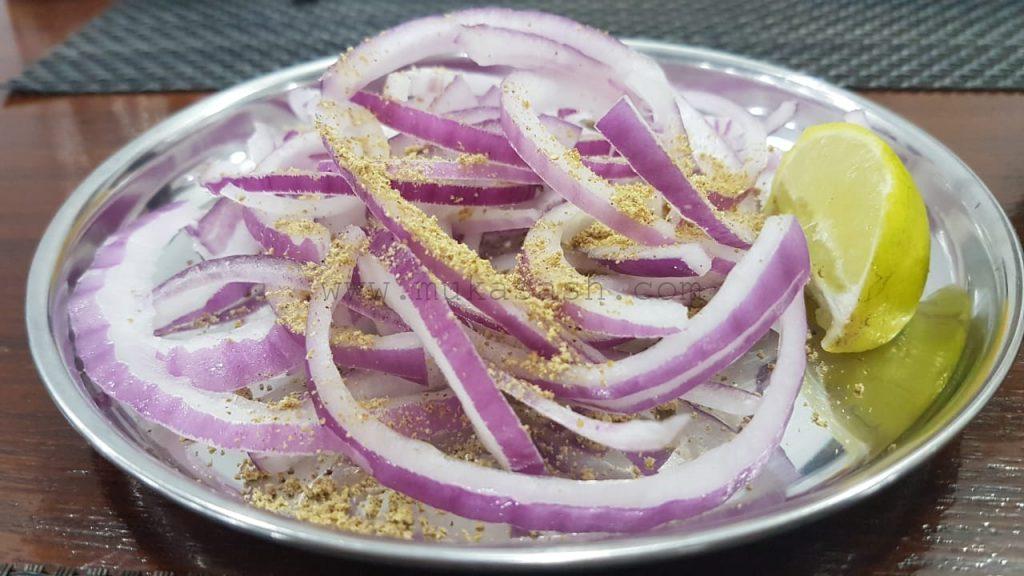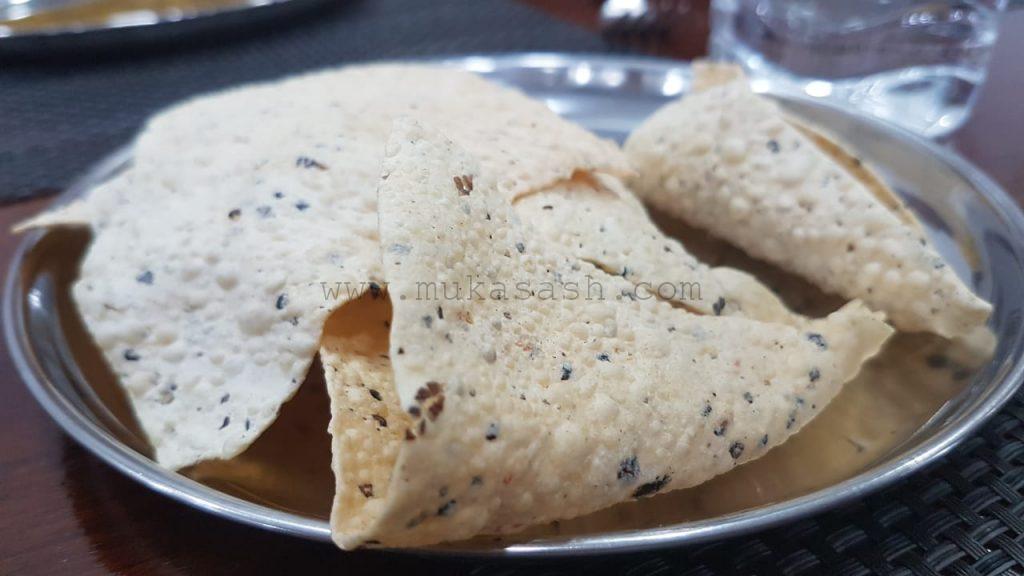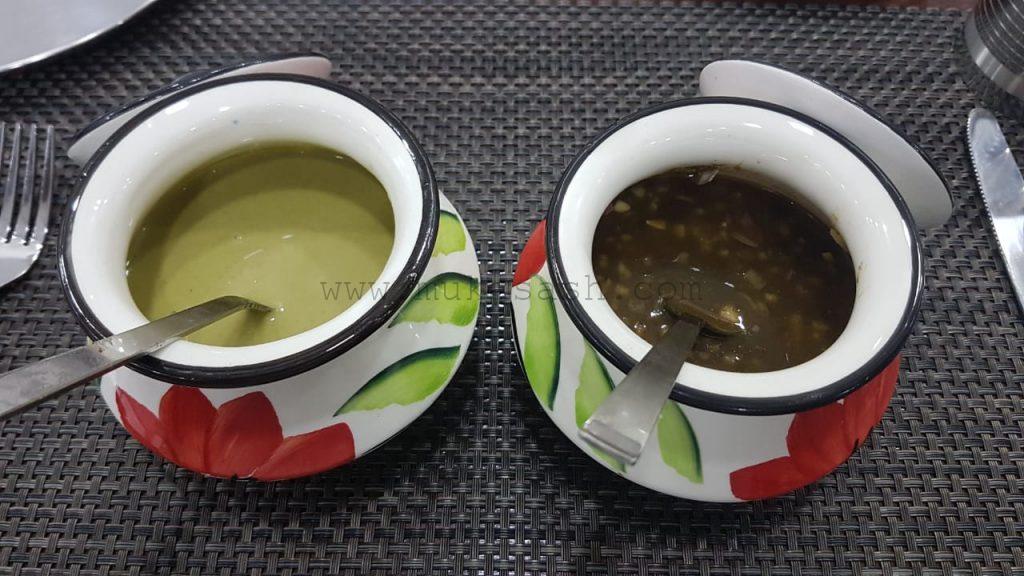 We ordered a Tomato Soup and a Chicken Dhaniya Soup to be served one by two, each. Tomato soup was wonderful with nicely fried bread chunks in it. Chicken Dhaniya soup could have had a little more flavor, it was a bit bland, however the chicken in the soup (which I normally dread to taste, almost everywhere) was super fresh without any smell.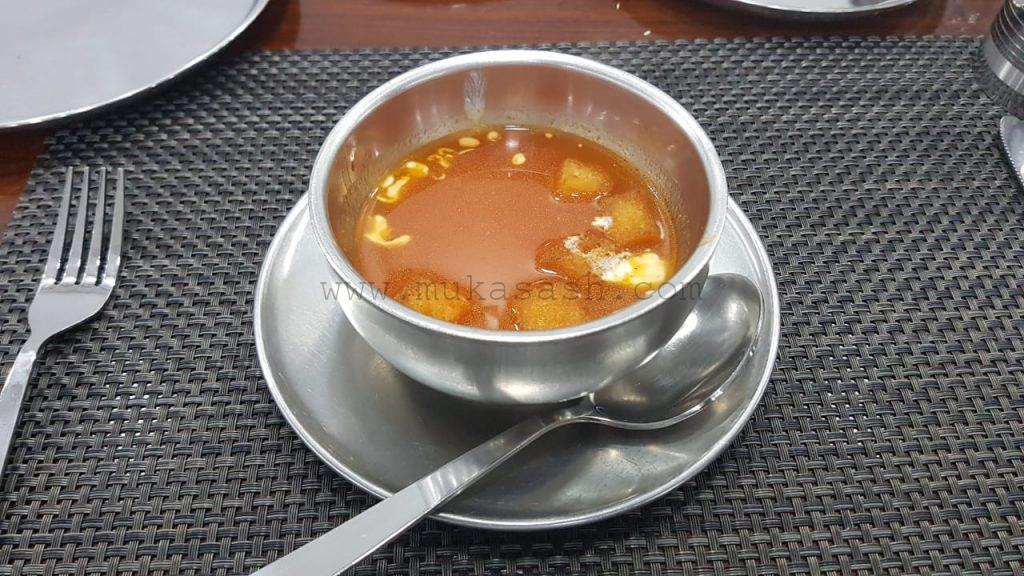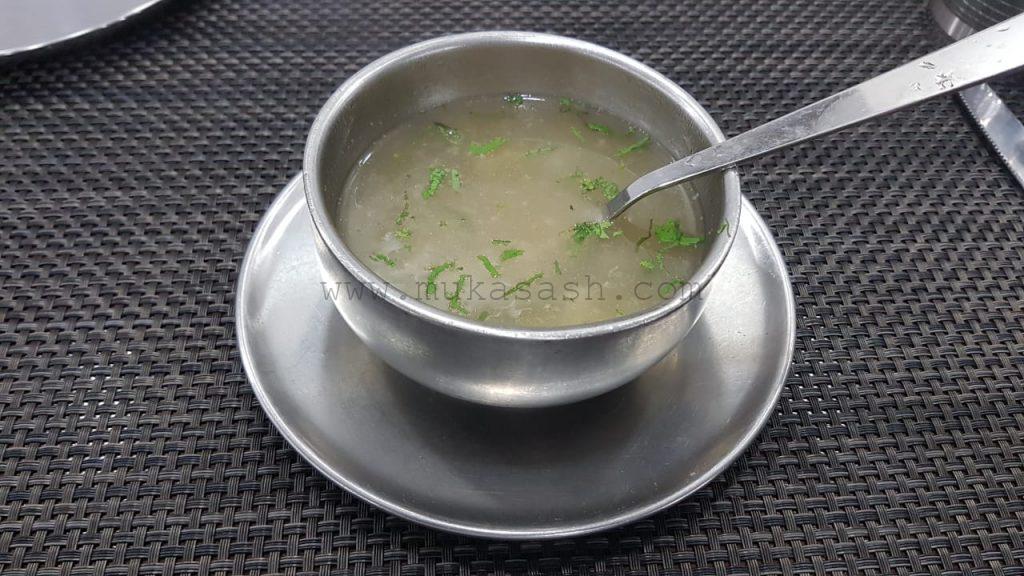 The starters were mindblowing, to say the least.
Tandoori Aloo Bharwa, or the stuffed potato was a visual delight, and tasted even better. Loved the flavors. The hollowing of potato, stuffing etc was brilliant. Very nicely presented too.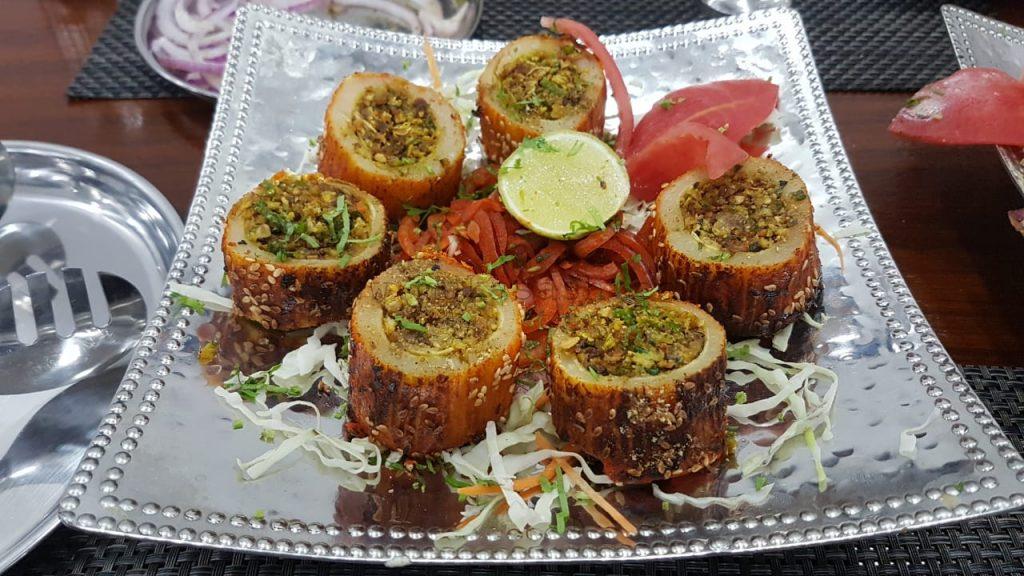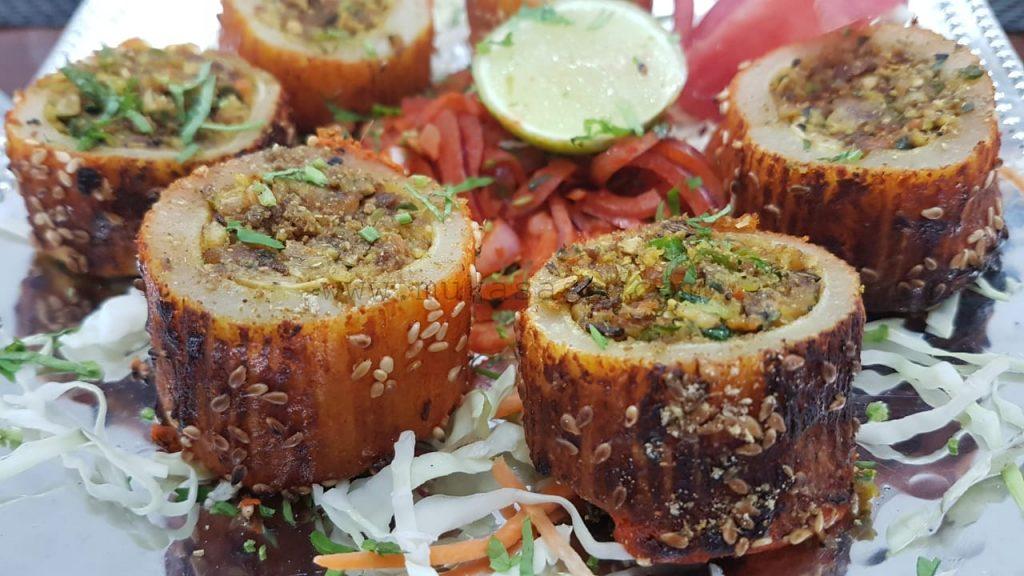 Paneer Malai Tikka was a colorful extravaganza, a riot of colors. Paneer was super soft, the veggies weren't all that well-grilled, but tasted good. This was wonderful !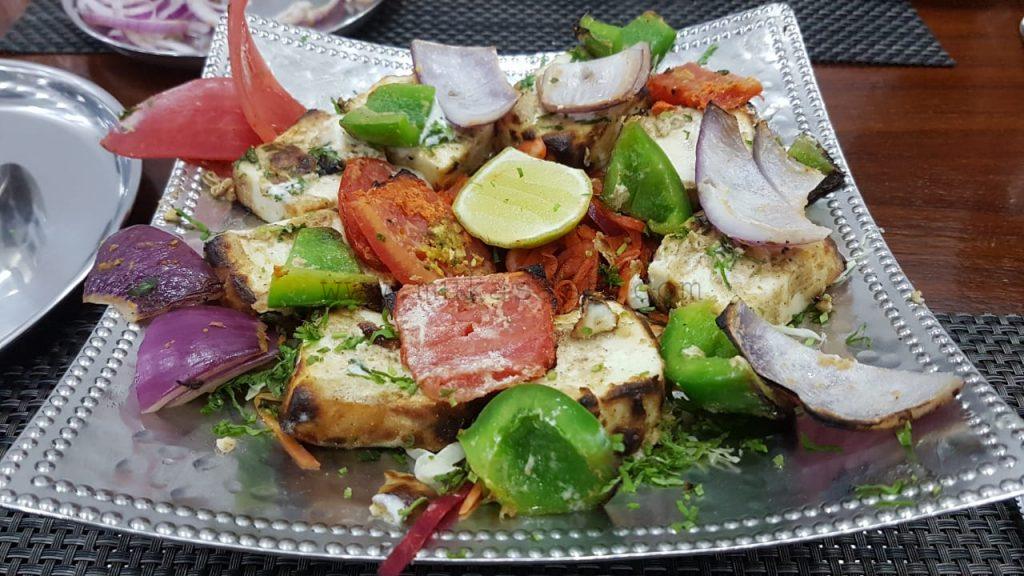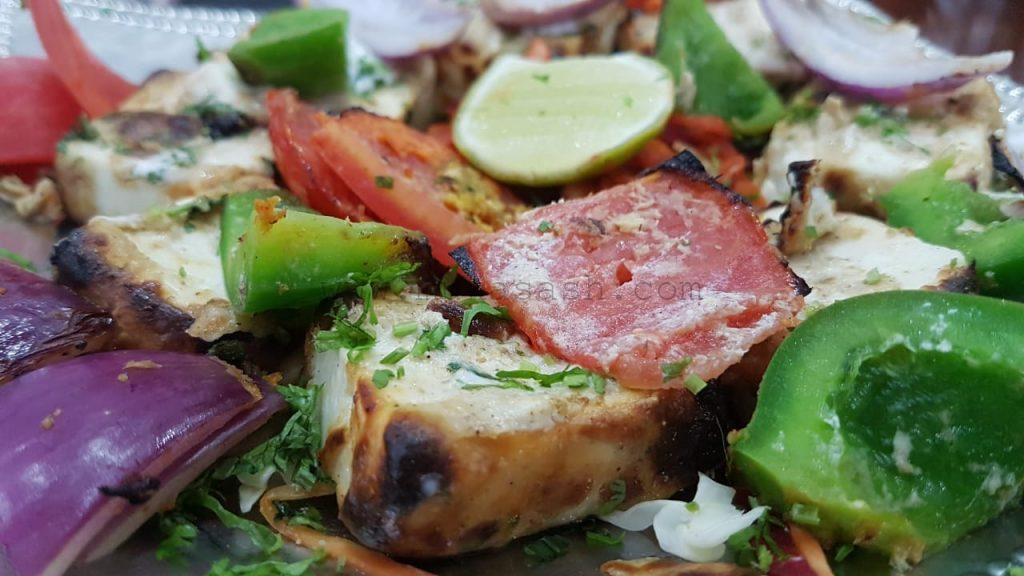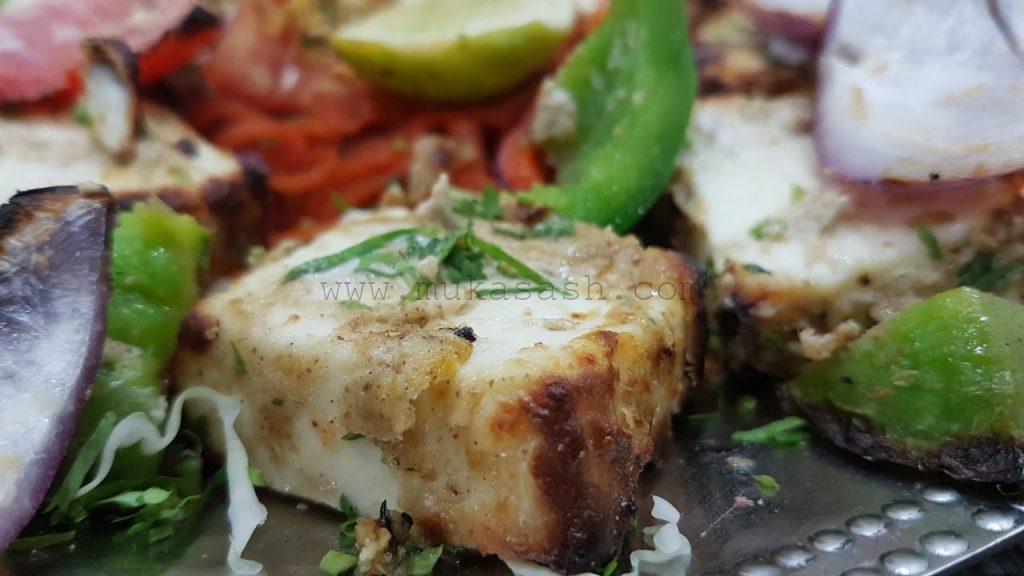 Achari Chicken Tikka was superb, very flavorsome, soft and succulent pieces. Tasted wonderful!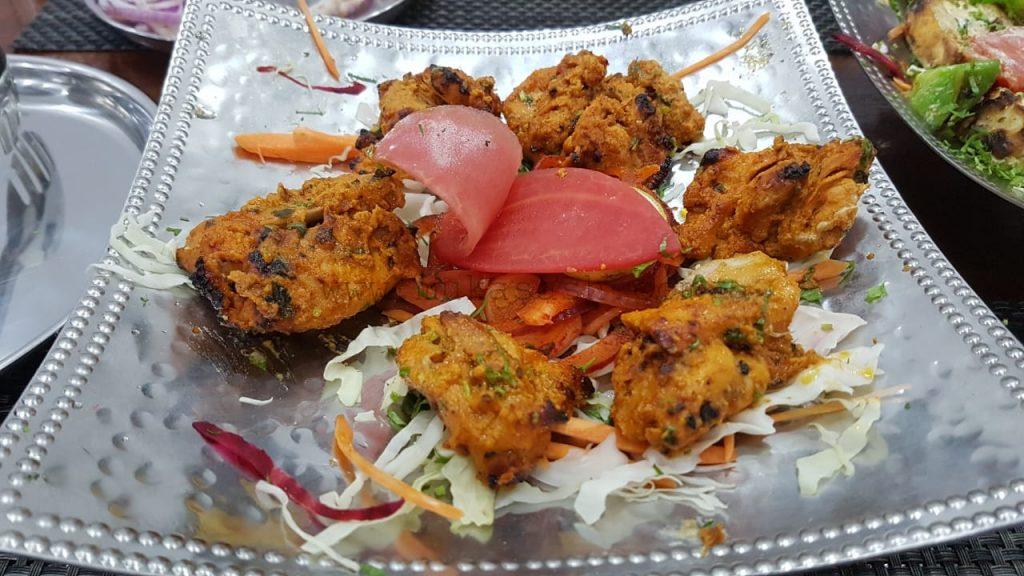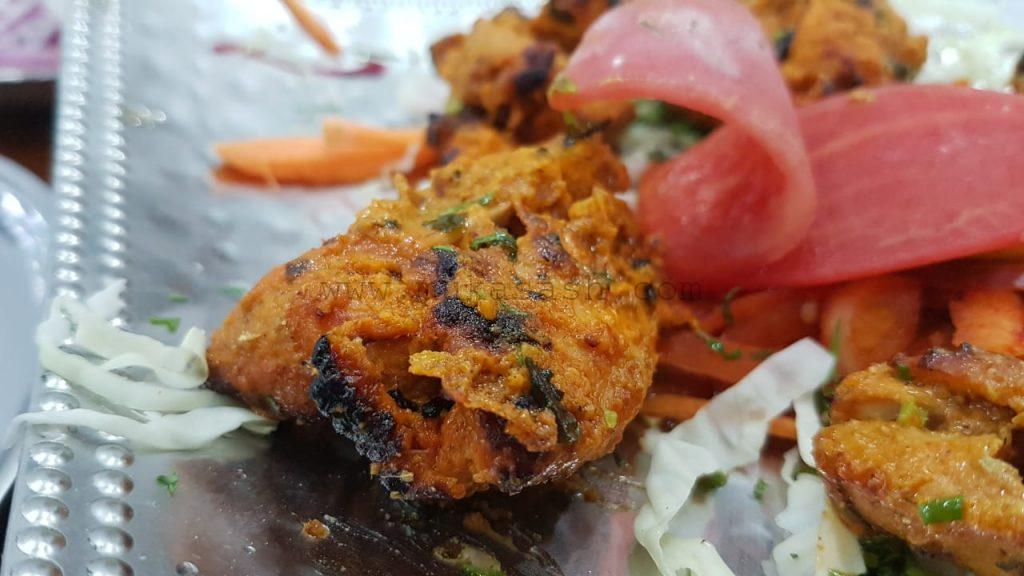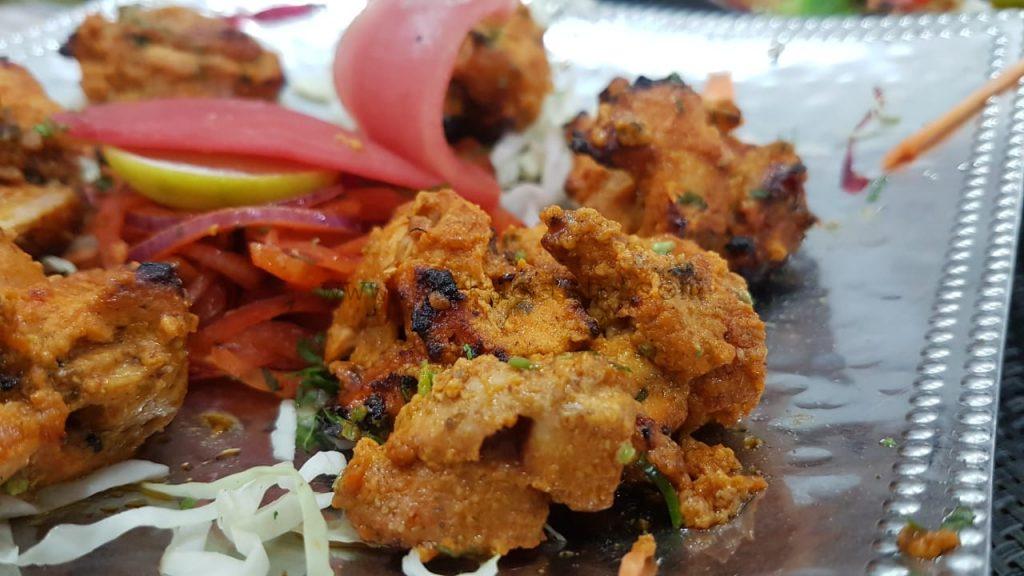 After a fantastic round of starters, we proceeded to order the main course.
Malai Kofta, Butter Chicken and few breads – Garlic Naan, Butter Naan and a Garlic Romali Roti.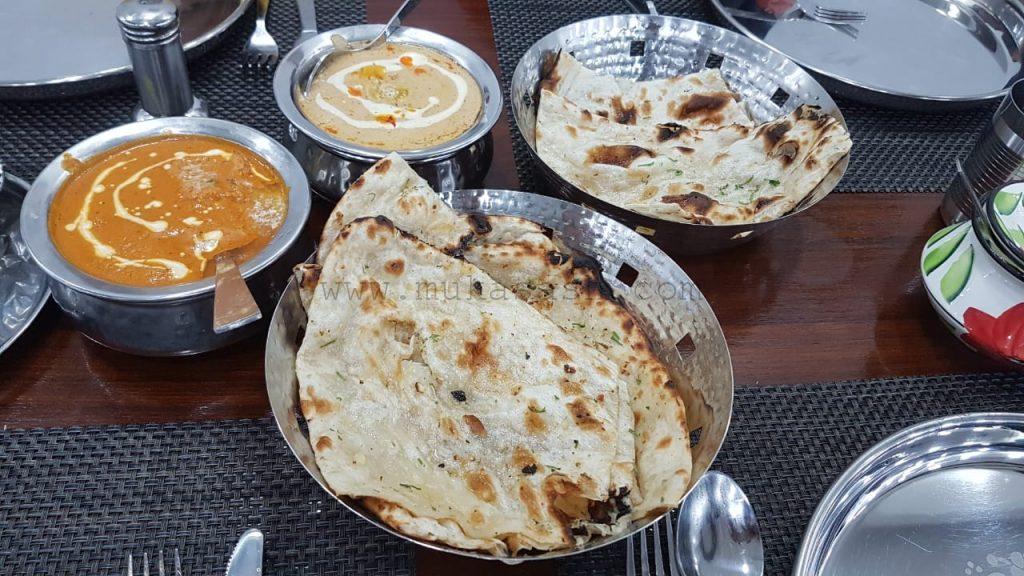 Malai Kofta tasted good. The Kofta was super soft and we loved it.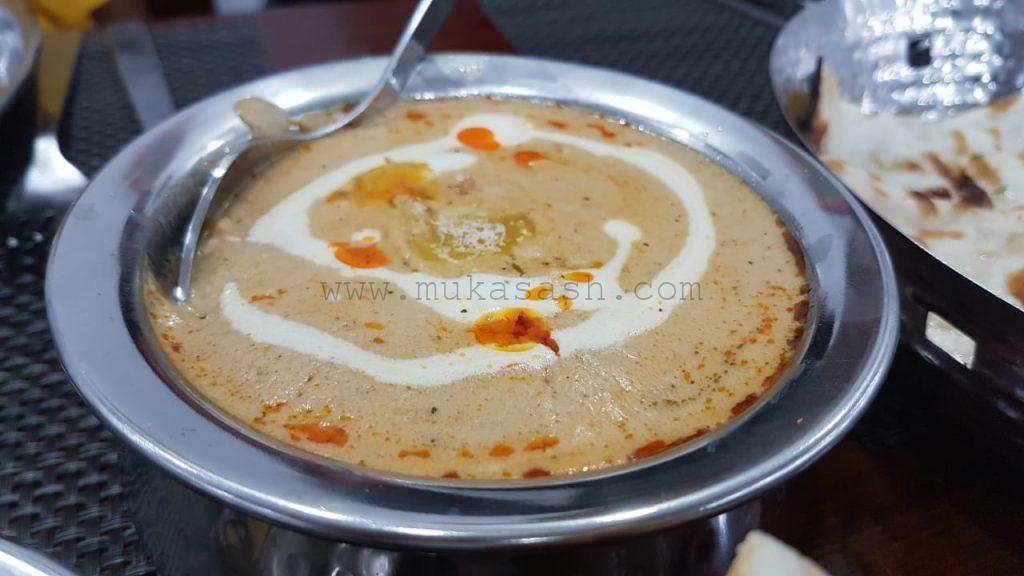 Butter Chicken failed to make the same level of impression. Not sure what was missing, it was pretty good, but not wow. For a palate that is so used to butter chicken from Samco, this was perhaps different.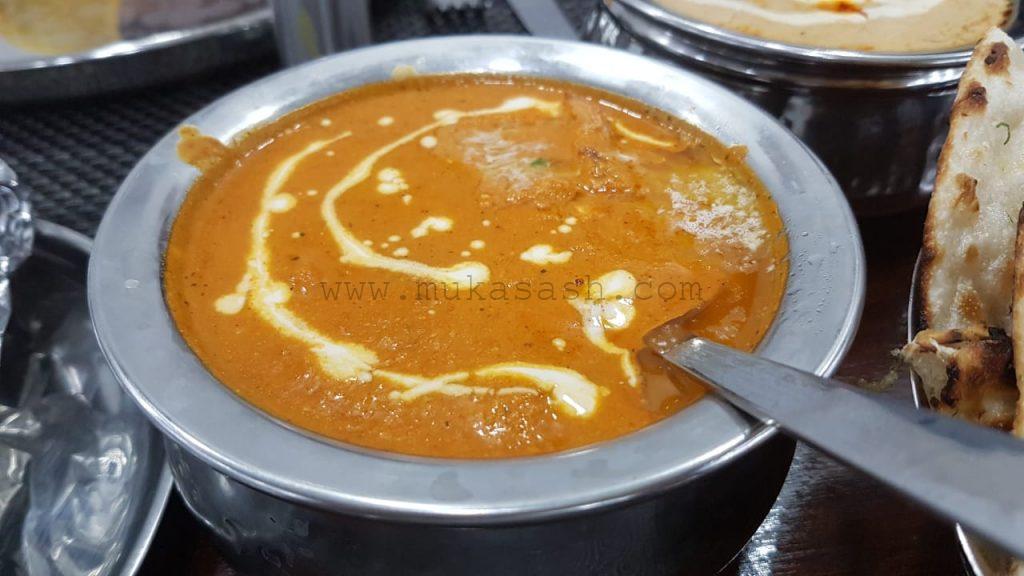 Coming to the breads, Butter Naan was wonderful, exactly how we wanted it. Unanimously, we were of the opinion that garlic hardly made any impression, both in Garlic Naan and Garlic Romali Roti. At least in the Garlic Naan, it was very evident that garlic was present, but in Garlic Romali Roti, it wasn't. We hardly could get a little smell of garlic.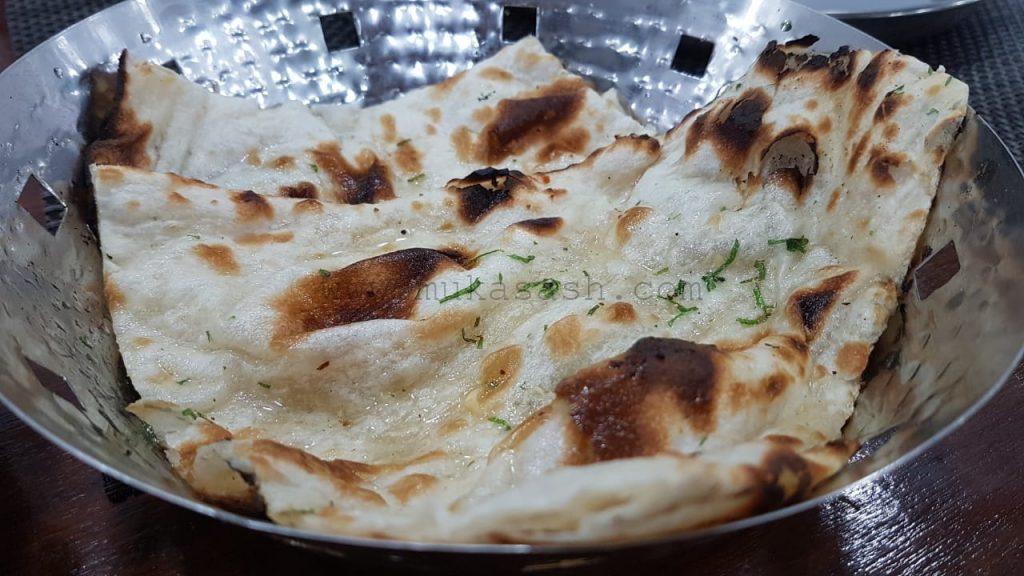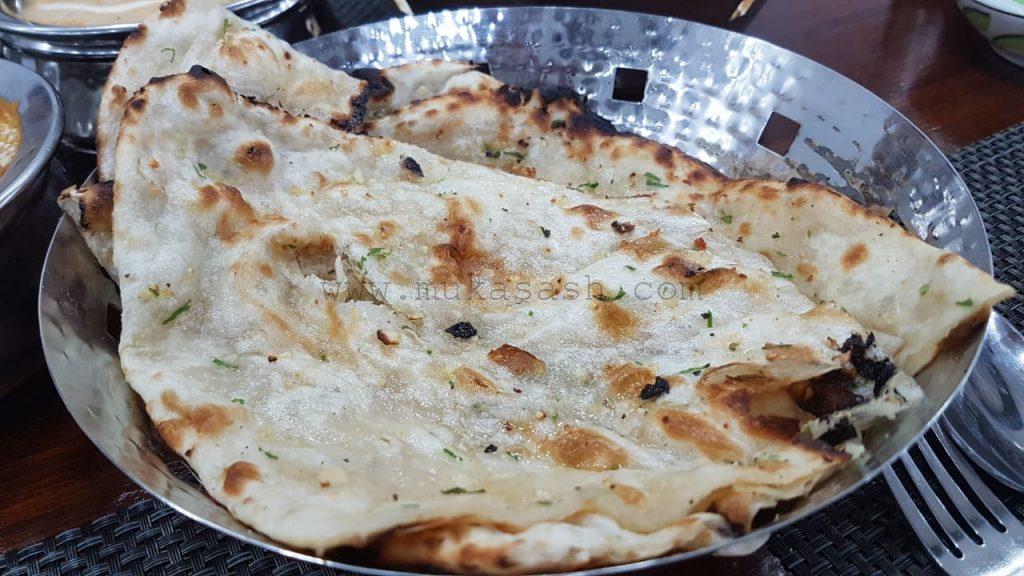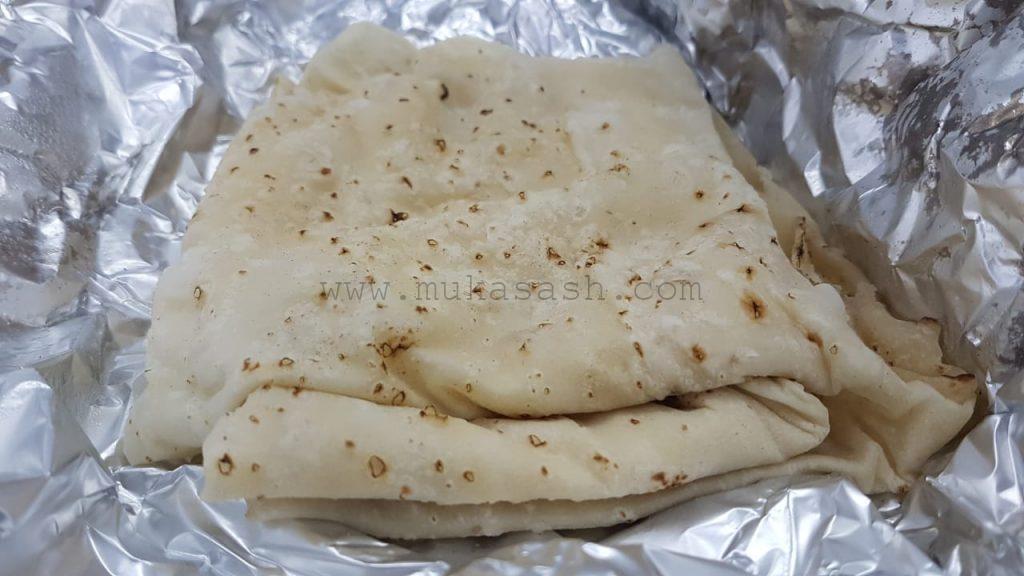 We realized we were a bit stuffed and asked for a few pieces of Naan to be parceled. Just enough space to sip a little Sweet Lassi to end the meal. A bit of Rooh Afza was added to it I think, loved it.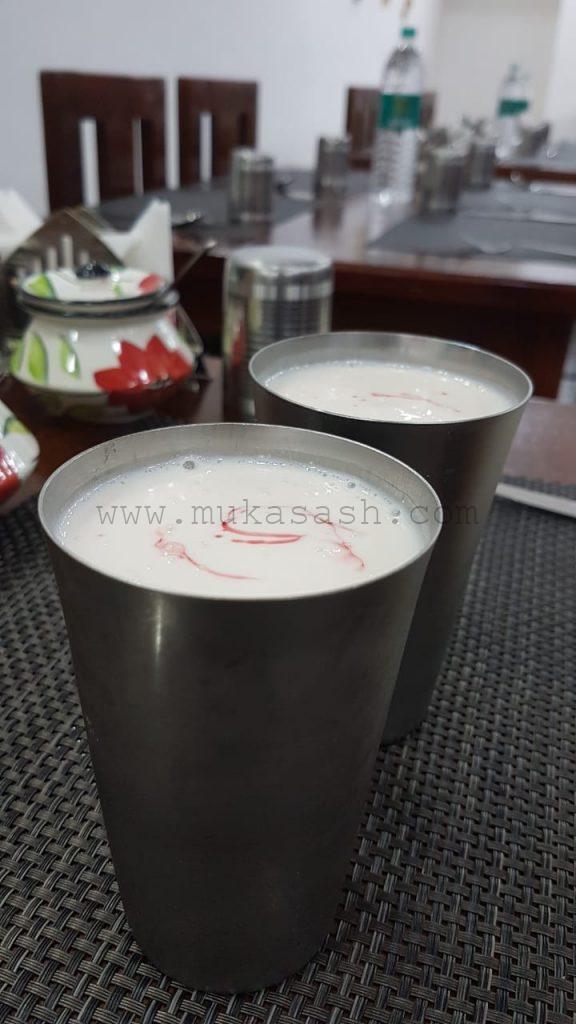 Main course was okay compared to the fabulous start we had with the starters, nothing close to calling anything bad. It was just that the starters took us to a different level of expectation.
Paid exactly 2K in all, for a wonderful dinner! One of those visits which I genuinely felt bad for not tipping due to lack of smaller denomination notes. Will make it up on my next visit. The service was courteous and we had a wonderful experience in all.
I'd gladly recommend this place for wonderful food and service!