Another sabha hop for breakfast, this one was totally unintended though. On a recommendation, decided to try Sastha Caterers in Bramha Gana Sabha in Alwarpet, and was told they only serve lunch and dinner. So decided to visit Mylapore Fine Arts Club, just a little ahead.
I have been here during previous years and it was Meenambiga Caterers, but now the board prominently read as Baskaran Meenambiga Caterers (BMCS). I googled a bit and got to understand that the other one is run by Sreeram, as Sreeram Meenambiga Caterers. Perhaps they're brothers doing it separately, I'm not too sure.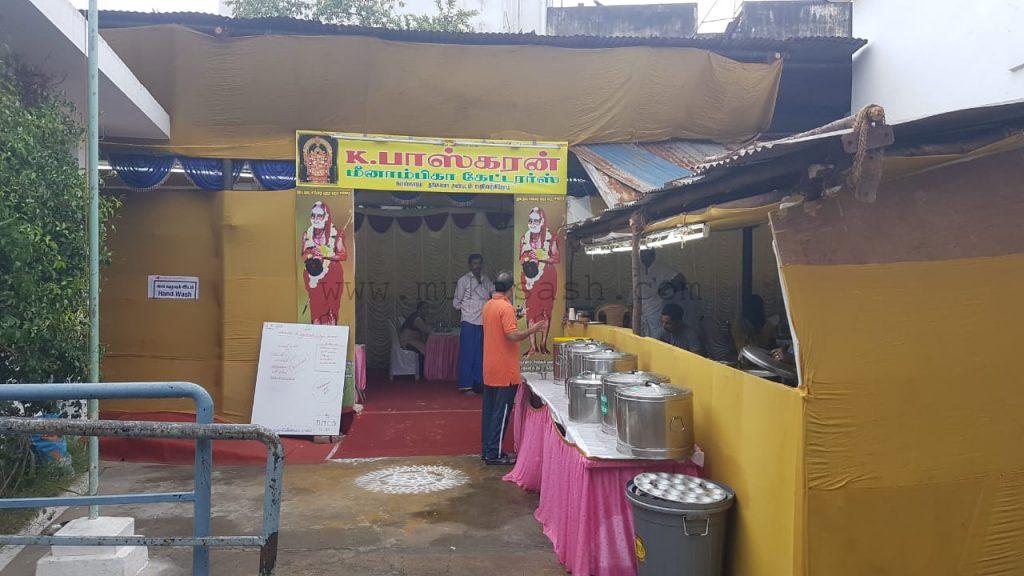 The board outside had the menu for the day, pretty standard items, nothing special except for some sweets.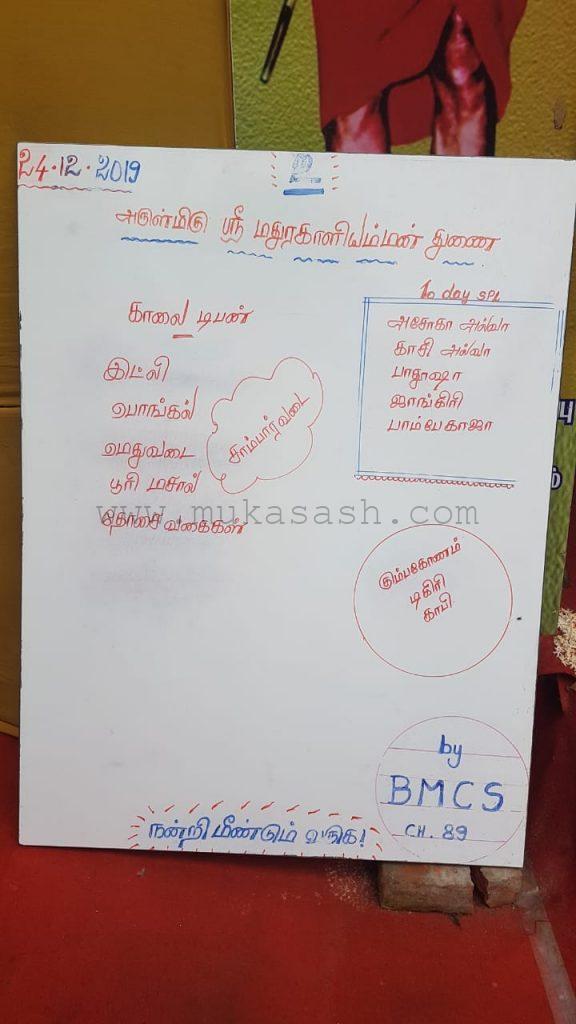 First look, the place wasn't sparkling clean like other places. The table cloths, the covers for chairs were all stained and tired. I didn't get a feeling of a clean welcoming place though it was quite decent. It just needed a makeover badly.
Ordered Pongal Vadai, one of my favorites. It was tasty, no oozing ghee, just a standard pongal. Coconut chutney wasn't very appealing, the other chutney was wonderful, sambhar was tasty, more like home-made. Portion size was generous unlike other places.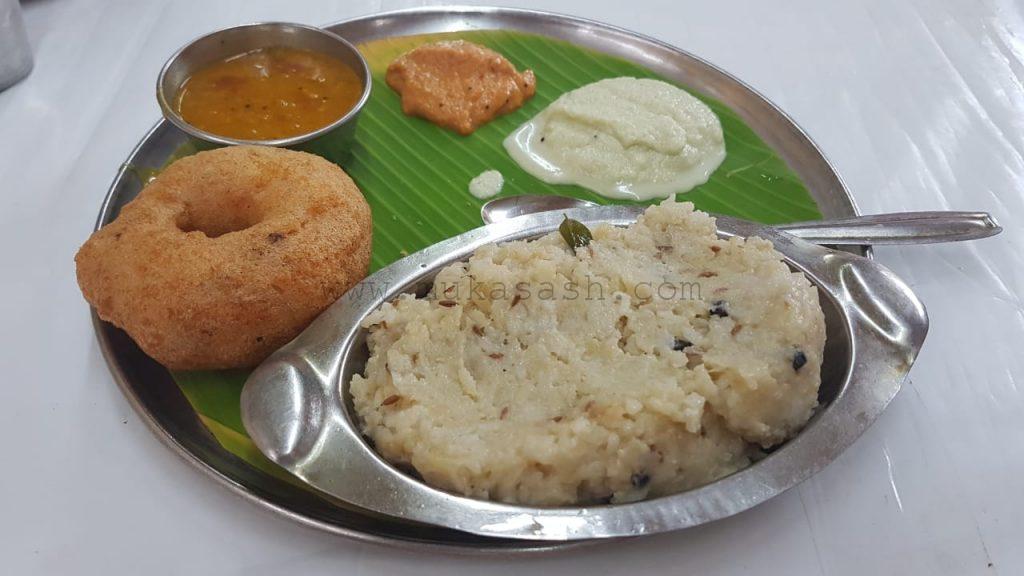 Medhu vadai was by far the best this season I think. Loved it! Absolutely crispy outer with nice soft inside. The size was one and a half times bigger than most places.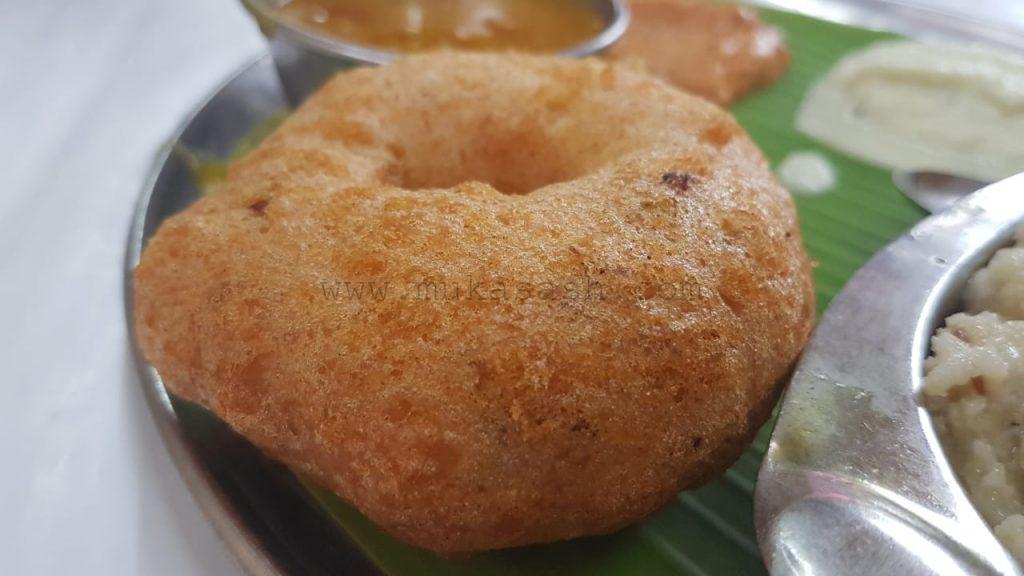 Opted for Poori Masala next, it was good.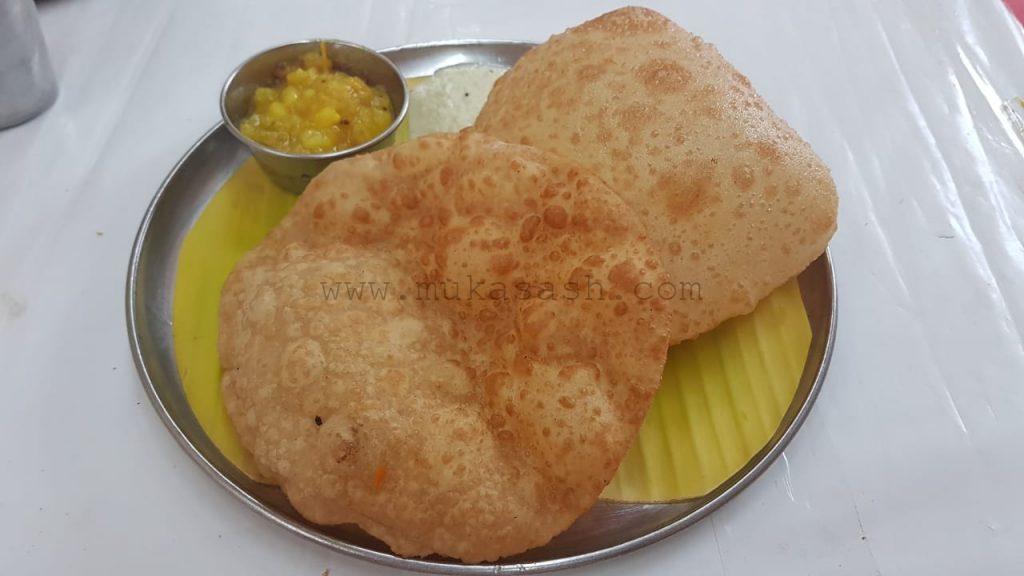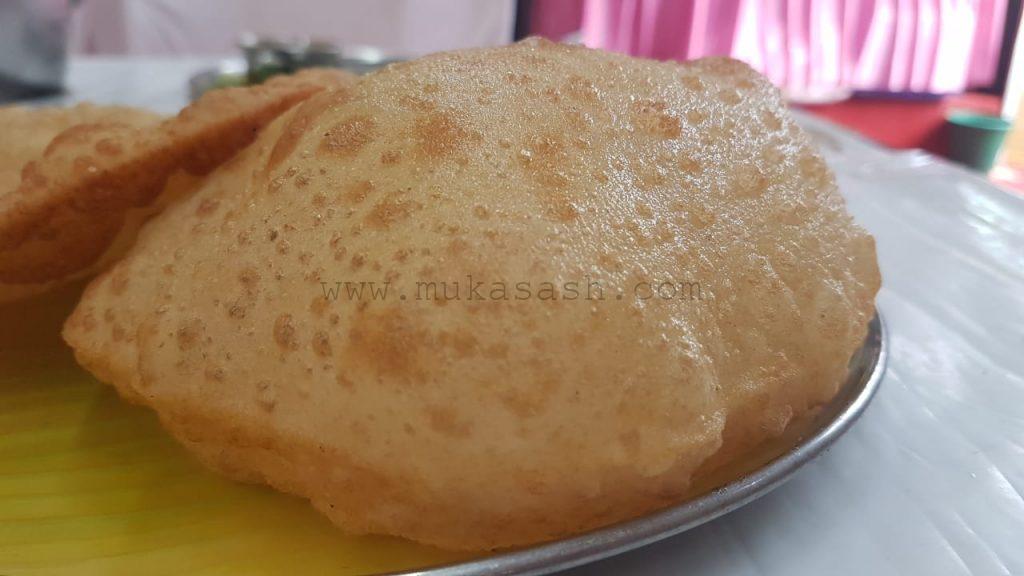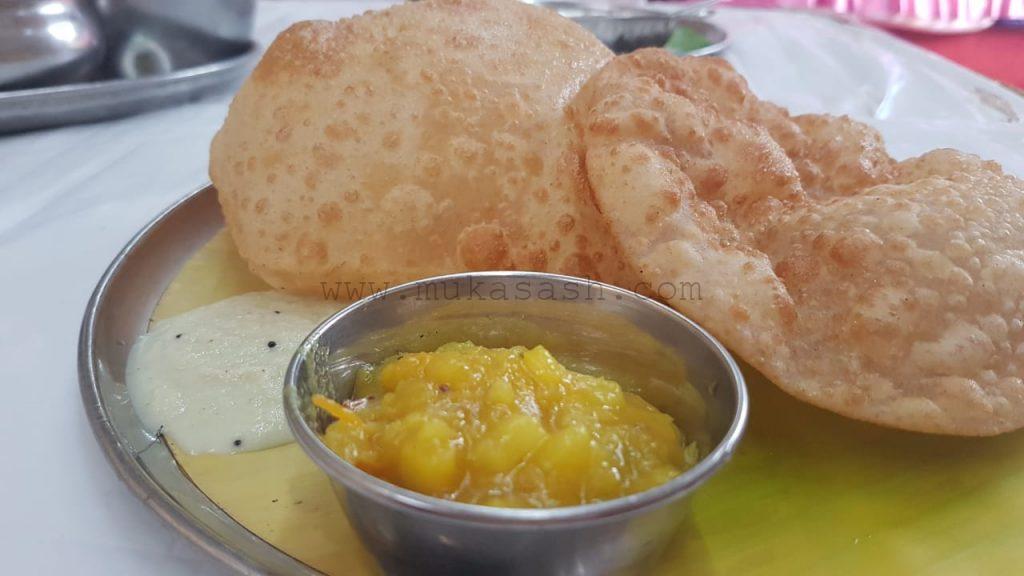 They had some special sweets, decided to try Asoka Halwa. It was pretty good. It was served in a paper cup.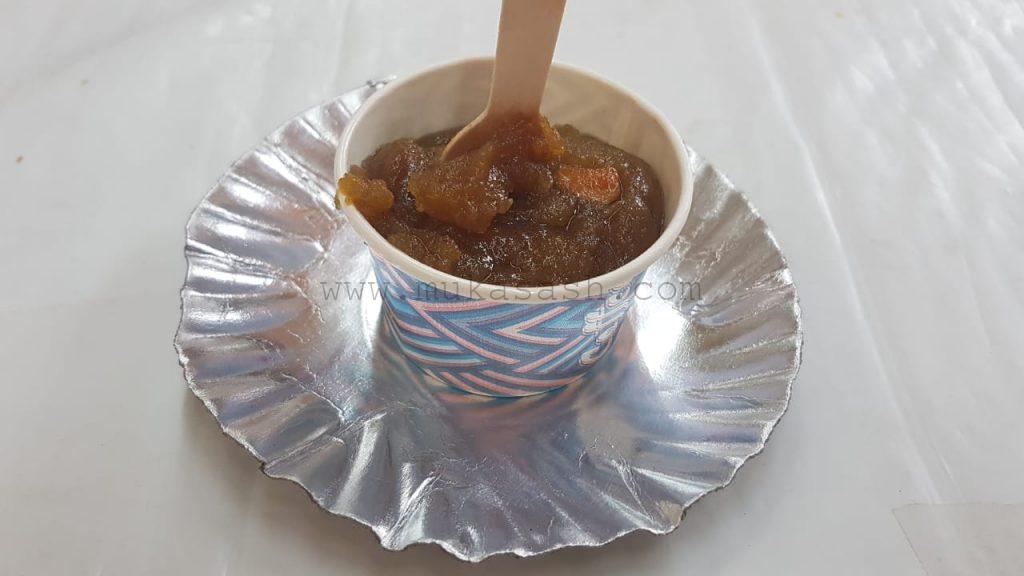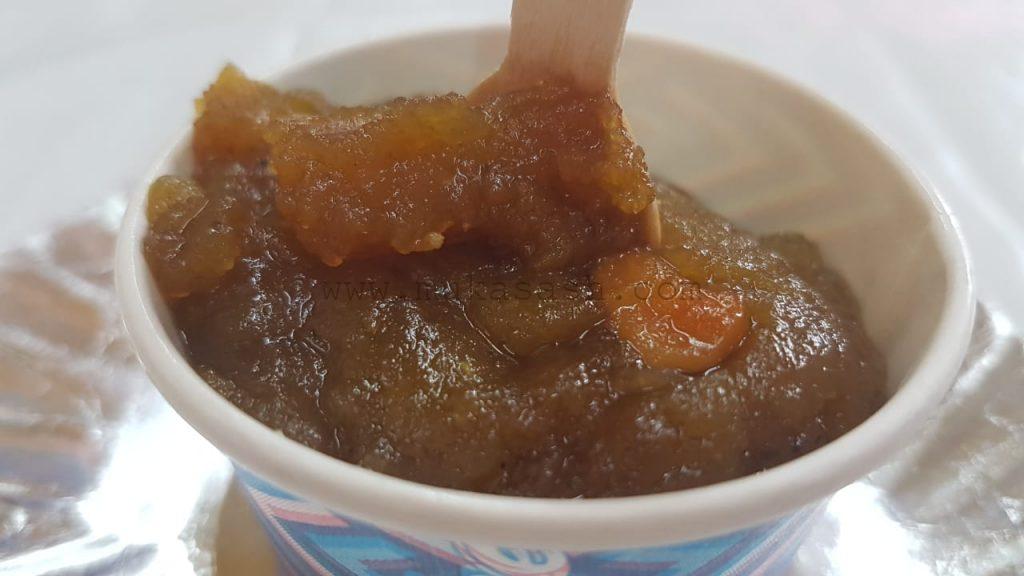 Finally a coffee to end the breakfast, a little stronger than how I like it. The color was dark, tasted good, no complaints.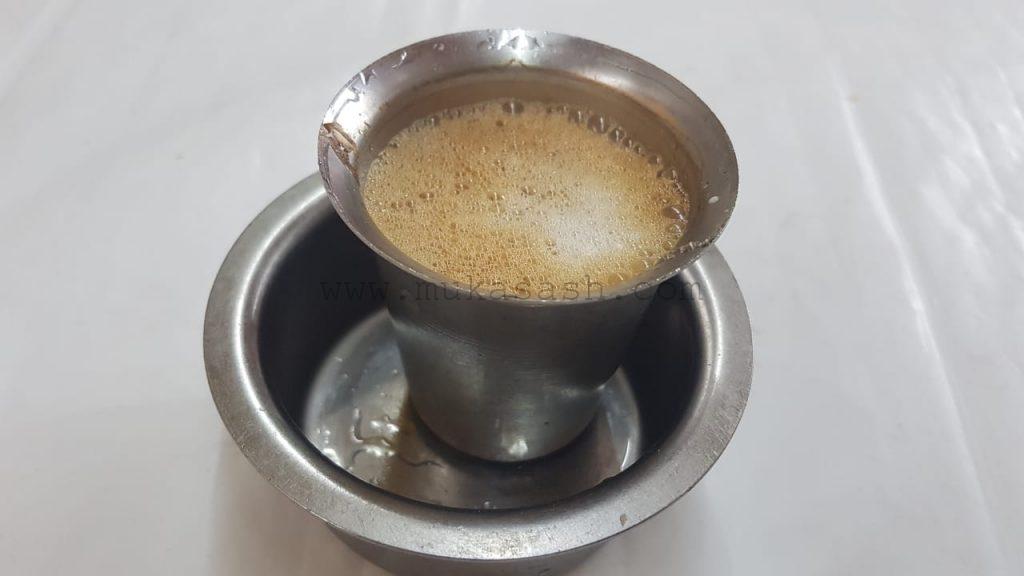 Paid 250 rupees in all, overall, a decent breakfast, nothing worth raving about except the medhu vadai.
You may also want to check out these places that I have listed in the order of my preference.
Sri Sasthalaya Catering Service at Narada Gana Sabha, T. T. K. Road
Mountbatten Mani Iyer Catering Services at Vidya Barathi Kalyana Mandapam, Mylapore.
Sri Balaji Catering Services at The Music Academy, R. K. Salai.