Already having tried Sri Sasthalaya Catering Service at Narada Gana Sabha and Sri Balaji Catering Services at The Music Academy, only a couple of prominent names were left to try. Decided to check out Mountbatten Mani Iyer Catering Services at Vidya Barathi Kalyana Mandapam in Mylapore where ParthasarathySwamySabha is hosting its 119th year Isai vizha. Unable to say it as separate words after watching Alex's comedy show. 🙂
Being a Sunday, it was busier than usual. Already most of the tables were occupied and around 09:30 when perhaps one program ended and there was some time left for the next one, many people came and almost all seats were taken.
Settled down in one of the tables and I asked the first question "What special items are available today?" to which the reply was "No special items in the mornings!". Quite a dampener, proceeded to check what was available, it was a very usual menu.
Ordered a ghee dosa first. It was served quickly. Tasted good, with a nice aroma of ghee. It was served with arachuvitta Sambhar and Coconut chutney (just one chutney). The sambhar was absolutely mind-blowing and I loved every drop of it. Chutney was good.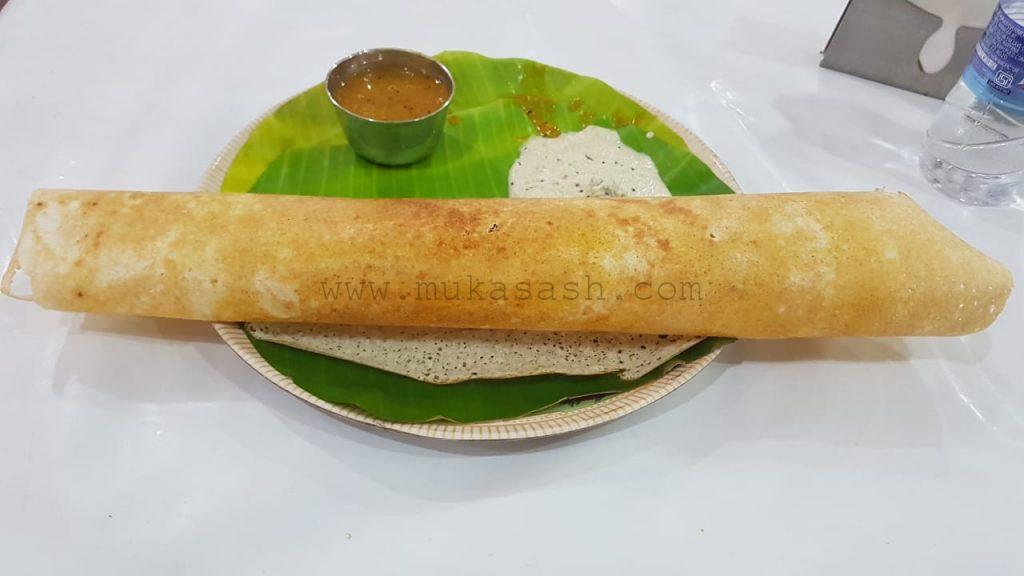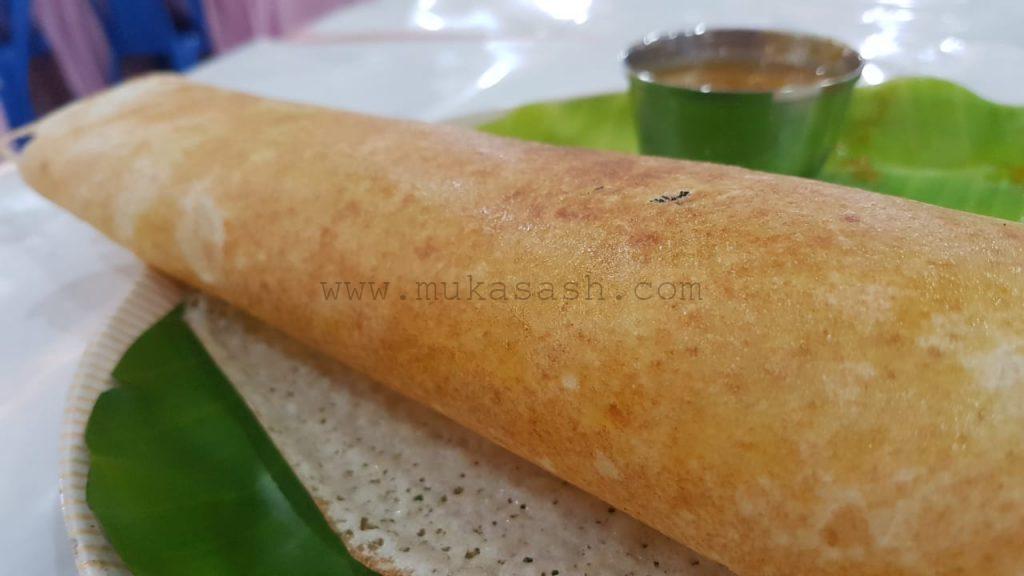 Ordered Poori Masala next as vadai was going to take sometime and I didn't want to end up eating just the pongal. Three medium-sized pooris were served with generous amount of Potato Masala. Tasted good, more like home-made. The potato masala had peas in it, and I would have liked it without that. Not a complaint, just a personal preference.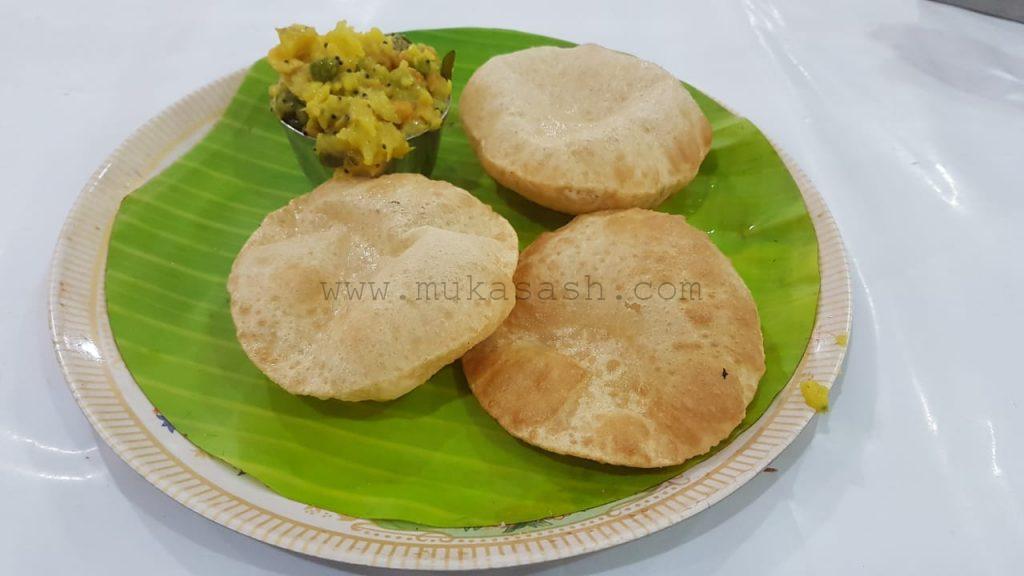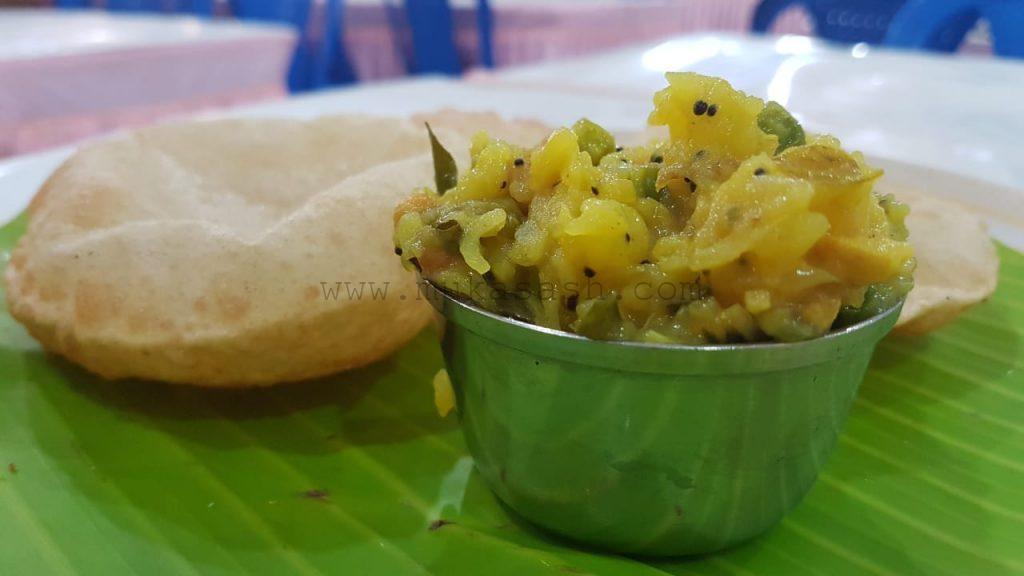 Checked if they served some sweet, and the person replied they had Carrot Halwa and Gulab Jamun. I ordered carrot halwa. In a moment he came back and said they have Badam Halwa and not Carrot Halwa. I was fine with Badam Halwa and asked him to get me that. When it was served, I was quite surprised it didn't look anything like Badam Halwa. The texture was more like chakkarapongal or aval kesari types. I checked at the counter and they said it was Asoka Halwa. It was nowhere close to what I had at Narada Gana Sabha by Sri Sasthalaya Catering Service. What I liked was how the waiter managed when I asked him if this was really Badam Halwa 🙂 He said "adhula Badamum pottiruppaanga" 🙂 That was a good one !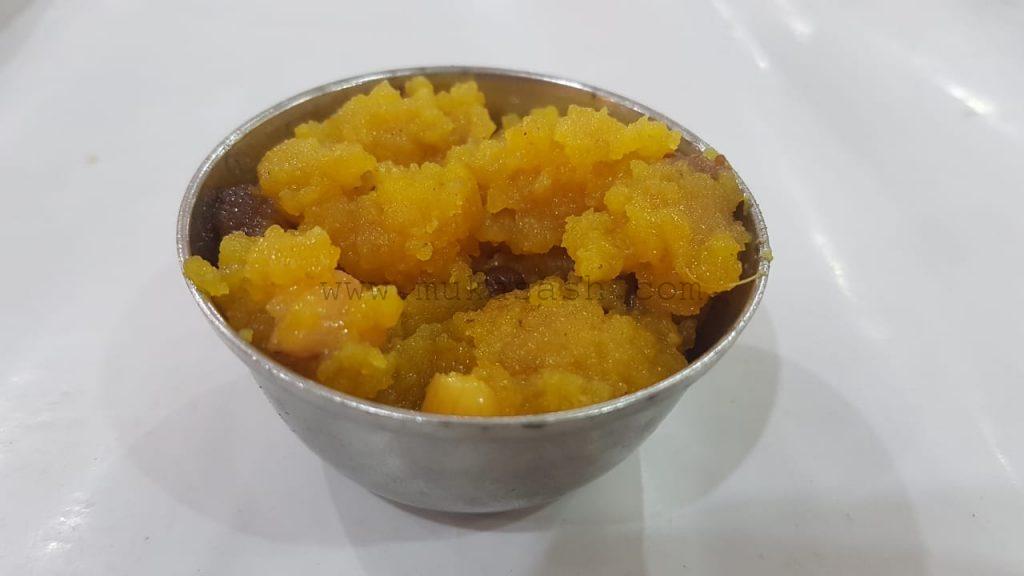 Ended the breakfast with Coffee, this was pretty good.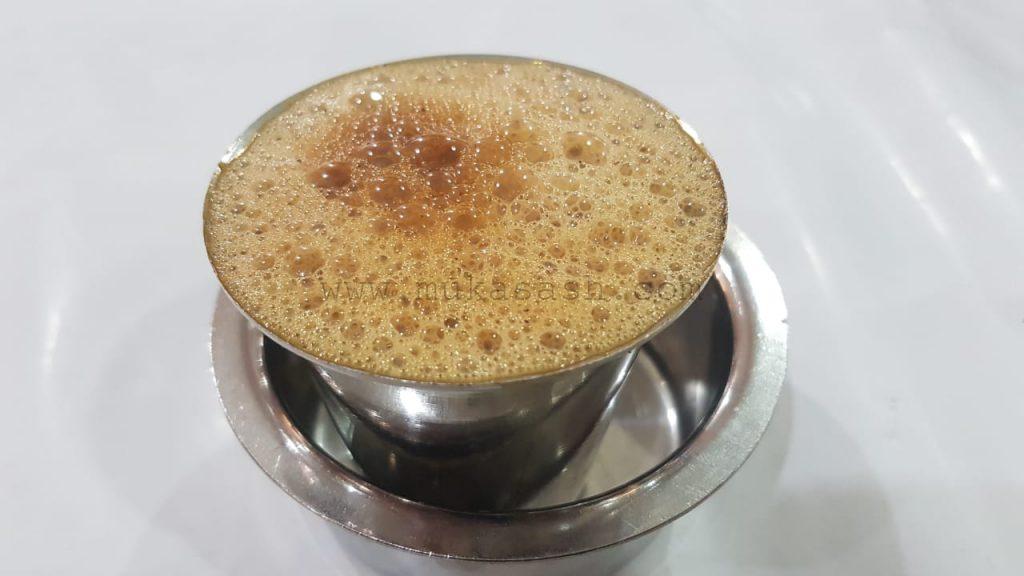 In a couple of places, they had prominent boards about their special lunch. It was priced at 442 rupees. I'll reserve my comments on the pricing because I haven't tasted it yet. To showcase the caterer's time-tested recipes and culinary expertise, it seemed okay. If food didn't taste special, then its a different story.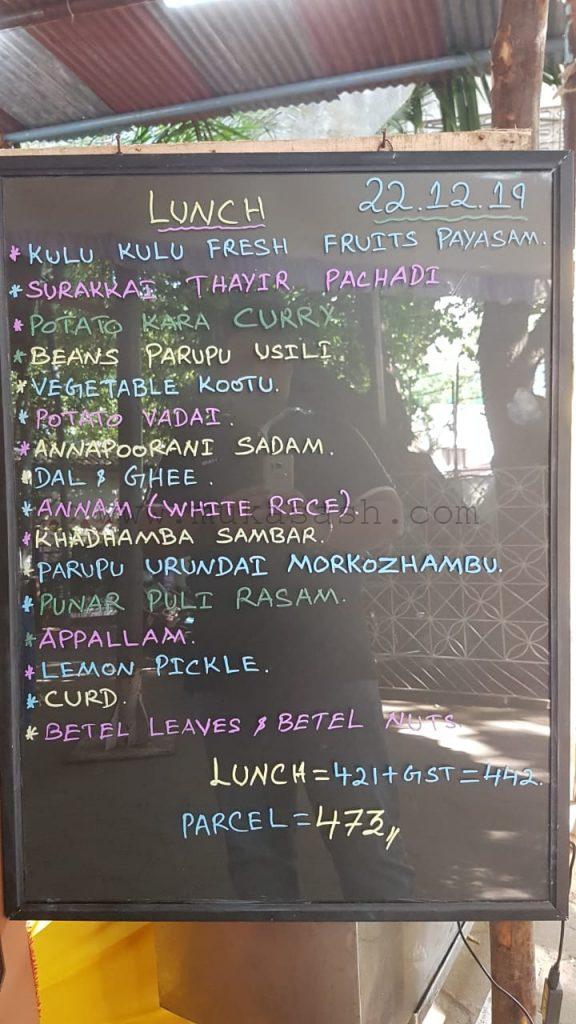 Paid 378 bucks in all, and I would say all the dishes tasted good, nothing extraordinary. As I have already said, my intention of trying these pop-up sabha canteens is to appreciate subtle differences in what is regularly available in restaurants versus what these time-tested catering services bring to the table. Sadly, this was just another breakfast. Perhaps I would have had a slightly better version of this at Sangeetha Velachery, about hundred meters from my place, instead of riding all the way to Mylapore. Perhaps it is time to end this years sabha canteen hopping unless I hear something really wonderful about some place.
You might want to check out
Sri Sasthalaya Catering Service at Narada Gana Sabha
Sri Balaji Catering Services at The Music Academy and
Baskaran Meenambiga Caterers at Mylapore Fine Arts Club.