Chennai Music Season typically starts around Mid-December and ends by the first week of January. While the primary focus is on concerts in various sabhas, there is quite some fan following for the tasty food served in various sabha canteens during this season. As you may have guessed it, I just like to hop into a few places during this season and try these pop-up kitchens set up by prominent caterers in the Chennai wedding scene.
I have done this last few years too, and you can read about my experience in 2016, 2017 and 2018 here. Since I have changed the format of my blog to include inline pictures, this year it is going to be separate posts for each sabha canteen, instead of a consolidated one.
This season's first visit started with Sri Sasthalaya Catering Service who set up their shop in Narada Gana Sabha on TTK Road. Since I have been here last few years, the setup was no different this time. A quick look at the menu placed at the entrance, you can get a clear idea of what to order.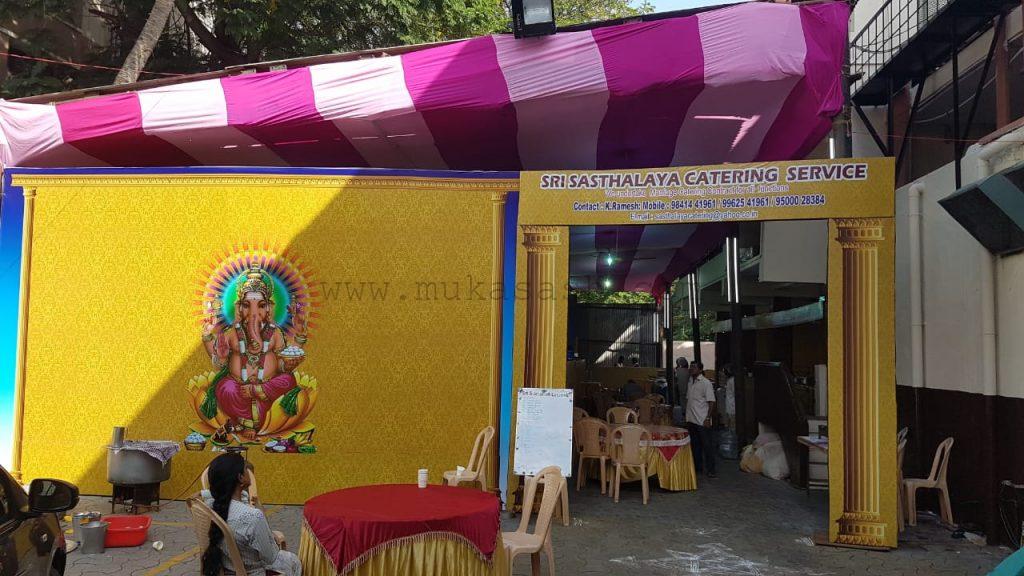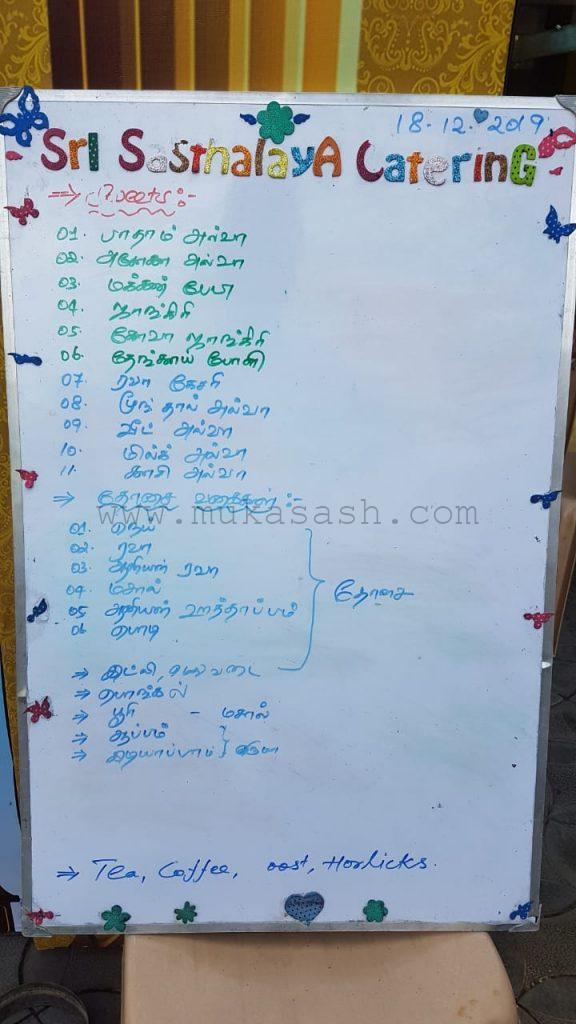 Settled down in one of the tables and ordered Pongal Vadai for myself and Aappam Kurma for wifey.
First look at the pongal, the quantity was quite little, vadai wasn't too big either.
Pongal was absolutely yummy with generous amounts of aromatic ghee, it was literally sliding into the food pipe with the least effort. 🙂 Vadai was super soft with crispy outer. Chutneys were fresh and sambhar was tasty.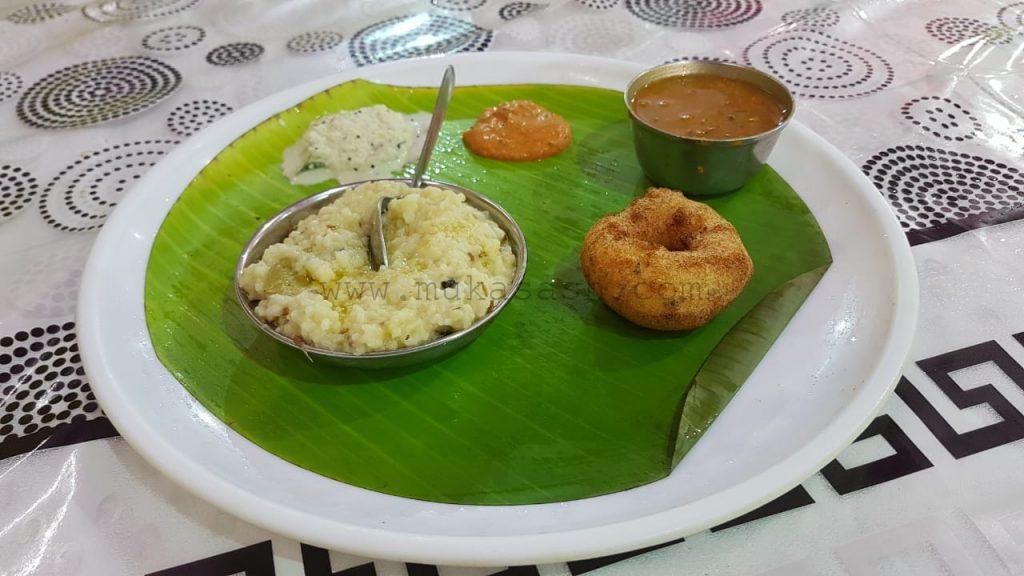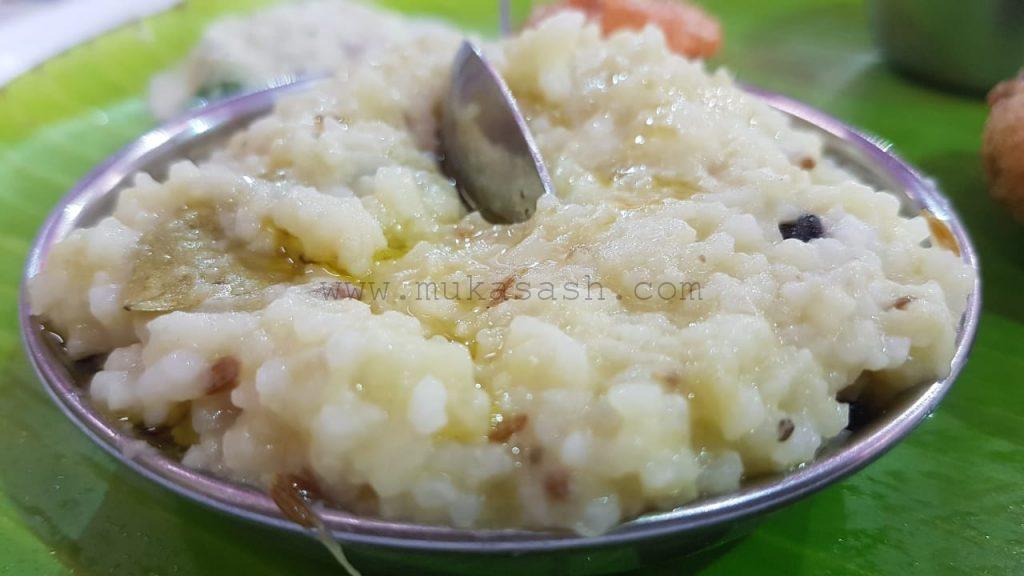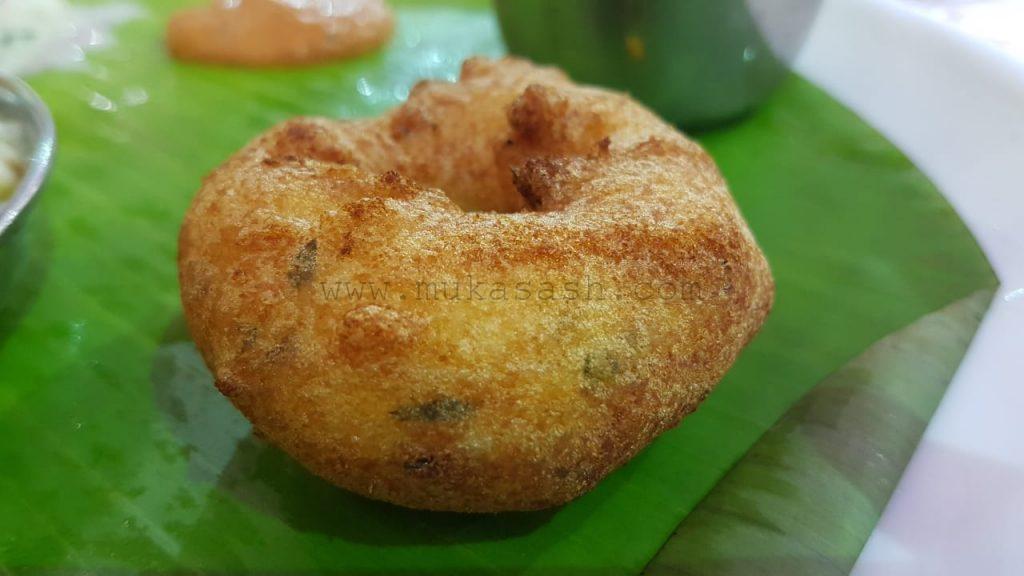 Tasted a bit of Aappam, it was soft and the Kurma served alongside was wonderful.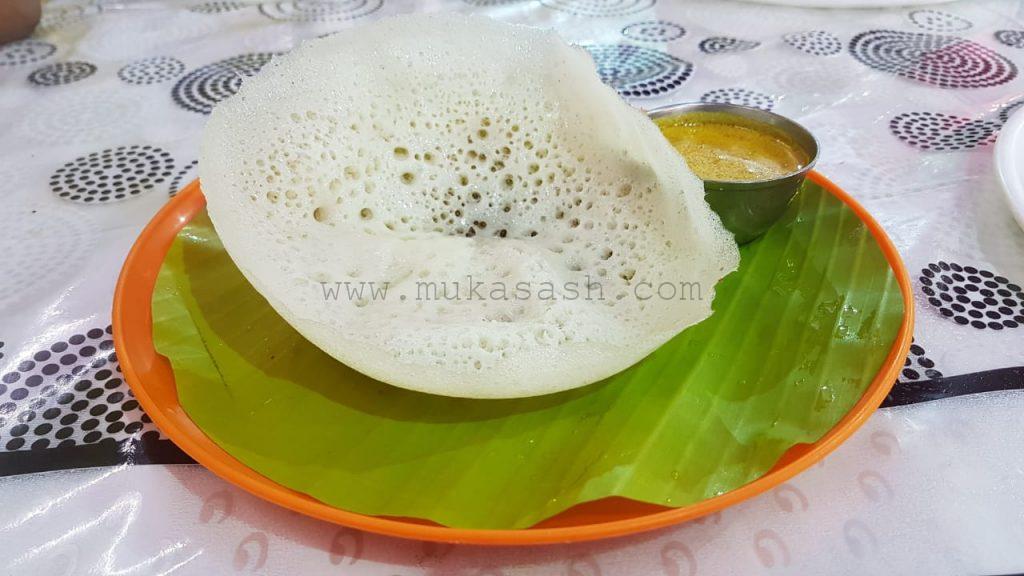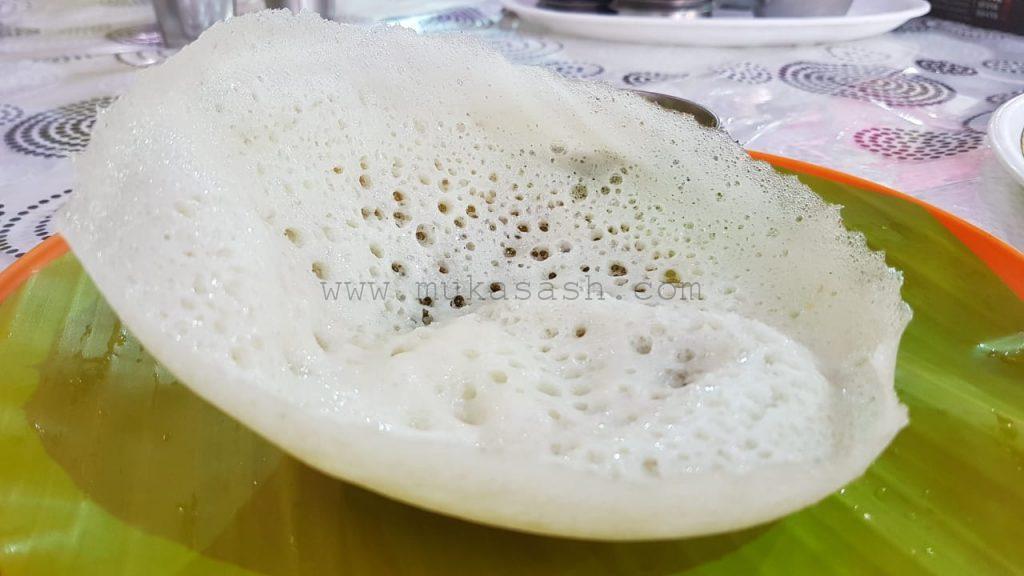 Next, we ordered a Ghee Roast and Onion Oothappam. Ghee Roast was wonderful again! Looked small, but was folded enough on the inside and it was quite filling. The Thanjavur/Kumbakonam Kadappa was a nice accompaniment to the Ghee Roast. To those who are not aware of what it is, it is a vegetable stew primarily made with moong dal, potatoes and spices, which goes well with Idly, Dosai, Idiyappam and Aappam.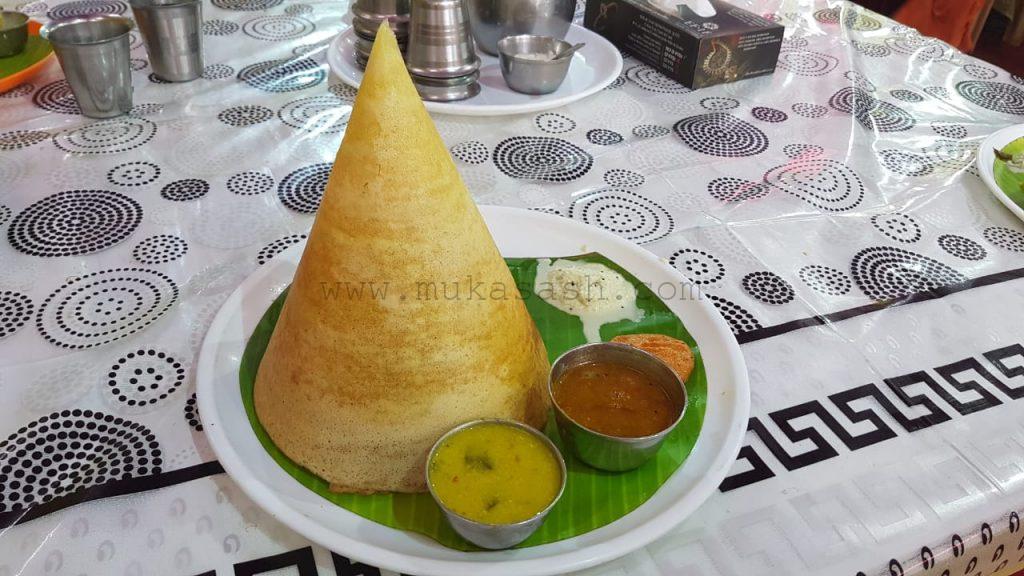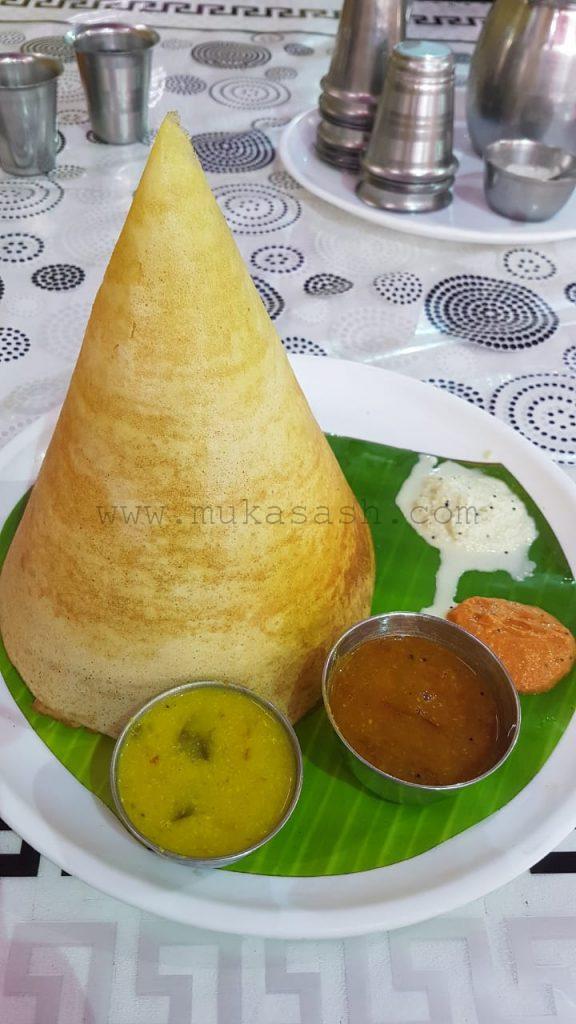 Onion Oothappam was good, but very much like home-made. I should admit I haven't had a regular onion oothappam in restaurants for quite sometime. It has always been Ghee Podi Onion Oothappam from Murugan Idli Shop and I absolutely love that. Obviously sans ghee and podi, it was nowhere close. I felt it had less onion to make an impression. Otherwise, tasted good.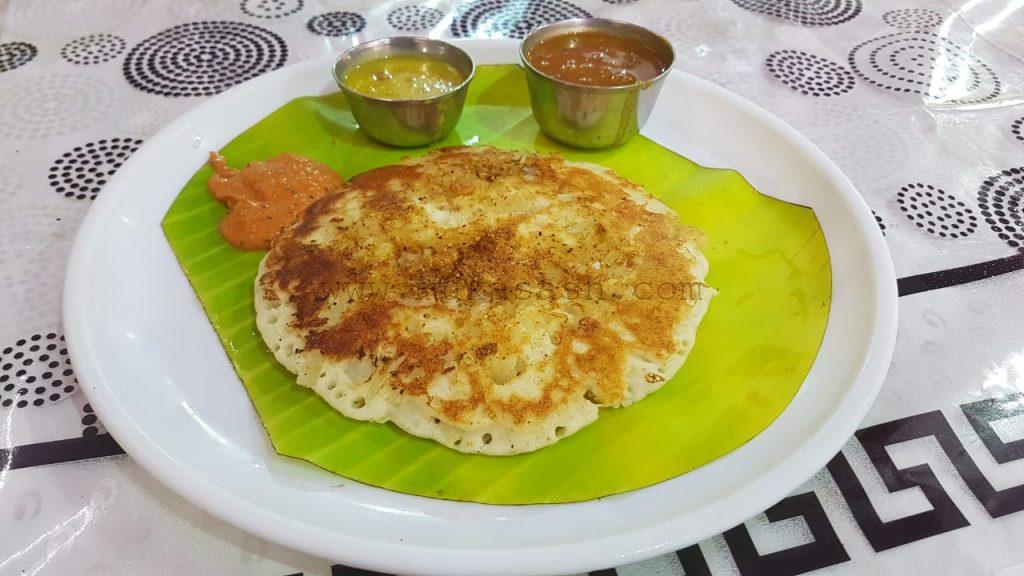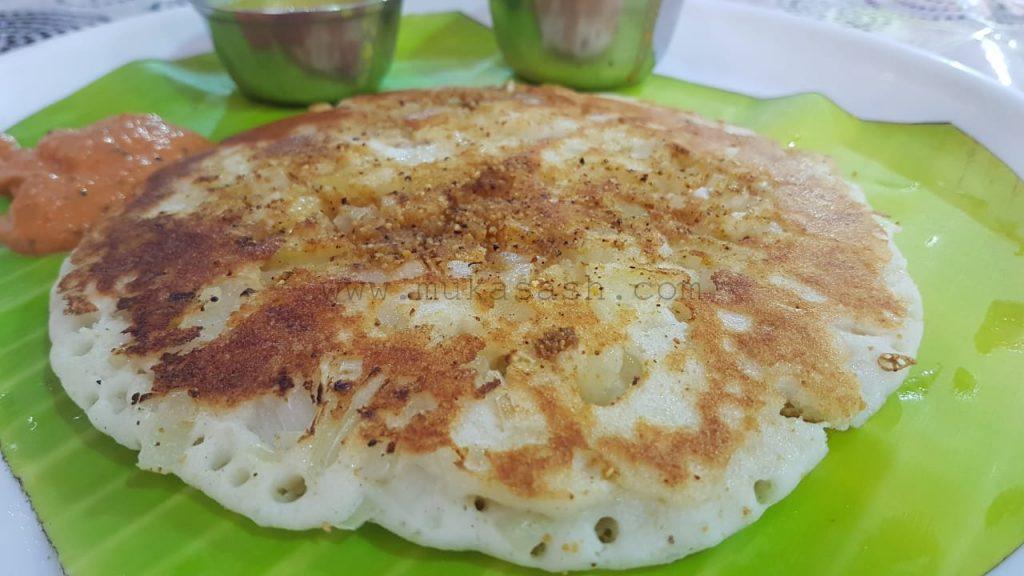 Having a sweet is a must-do in places like these. Decided to try their specials – Kasi Halwa and Asoka Halwa. They had more varieties – Wheat Halwa, Badam Halwa, Jangiri, Khoa Jangiri and so on. Just that we were so stuffed that we had to give it all a miss.
Kasi Halwa, made of white pumpkin was brilliant. I should say both the halwas were sinful! Oozing ghee, they were absolutely yummy. Asoka Halwa, made of Moong dal, and perhaps a little wheat flour too, was also wonderful!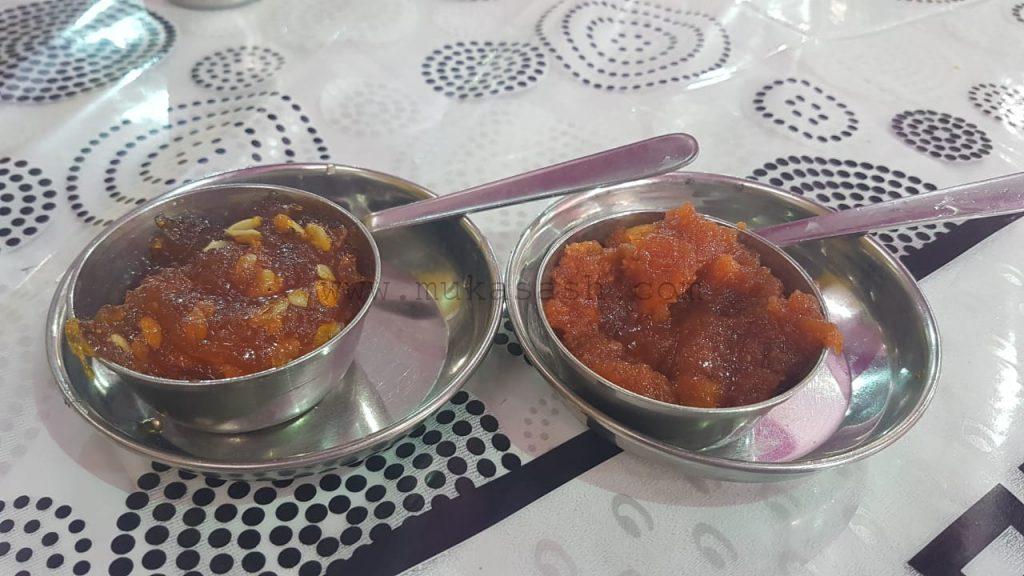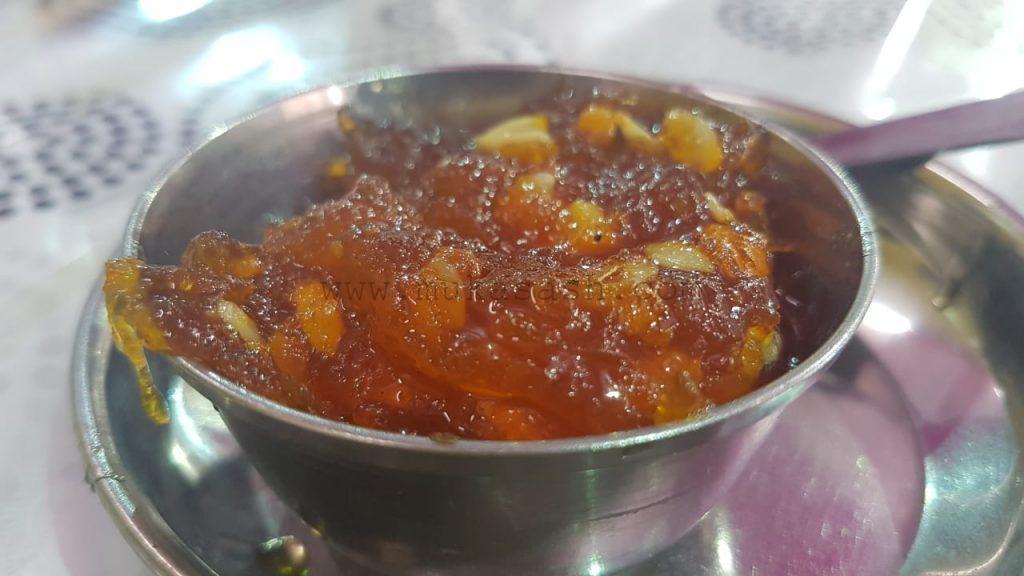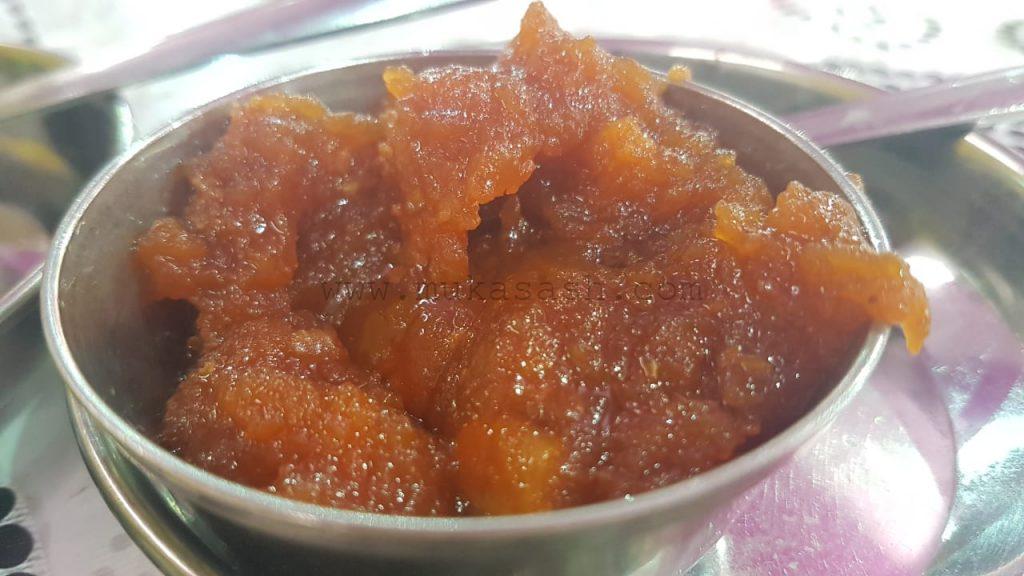 After using a little chutney as neutralizer, 🙂 ordered a Filter coffee, a customary end to breakfast! It was good, a fitting end to a wonderful breakfast.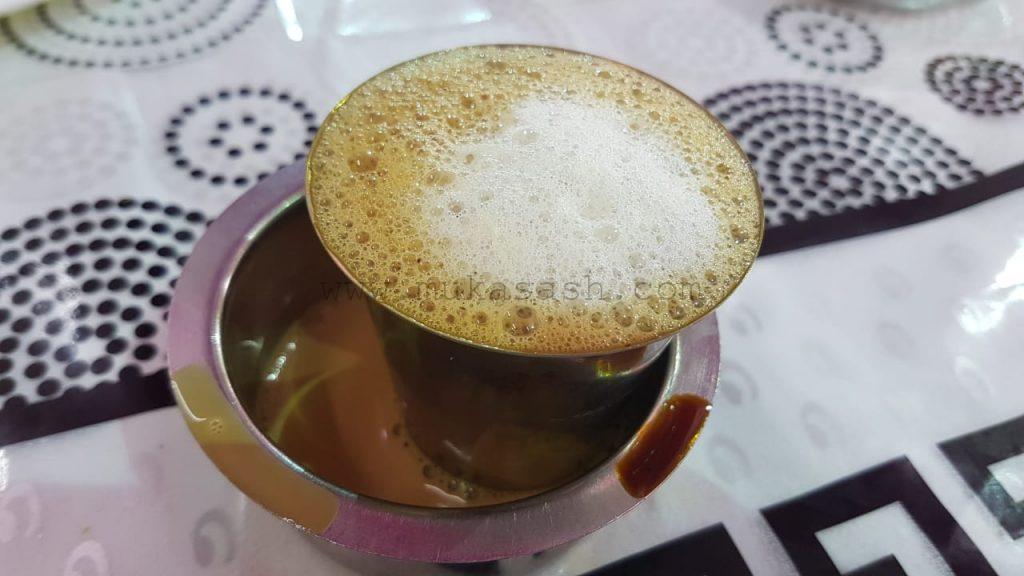 That's how our first visit to a sabha canteen spanned out, and I am glad I started with Sri Sasthalaya Catering Service this season.
One feedback would be to change the water or the water supplier. The water placed on the table was pathetic and didn't taste anything like 'can water'. Our waiter was kind enough to bring me water from another place which was good. Would be good to have a possibility to buy water bottle, if required. Service was absolutely courteous, and made our dining experience so much better!
Prices were almost at par with restaurants like Sangeetha, etc. Probably a little cheaper I would say. Pongal and Aappam were priced at ₹60 each. Onion Oothappam and Ghee Roast were ₹90 each, Halwas were ₹50 each, Vadai at ₹25 and Coffee at ₹30. Paid ₹455 in all, for a satisfying breakfast.
I know there have been quite a few debates regarding whether these sabha canteens are overpriced and so on. This time of the year, these pop-up kitchens in sabha canteens offer something that is not available all through the year. Yes, there is definitely a subtle variation in what is served here versus what is served in regular restaurants. I just like to enjoy the experience they have to offer.
More to come before the season ends, stay tuned ! 🙂
If you like what you have read, please feel free to share this blog post.
You might also want to check out
Sri Balaji Catering Services at The Music Academy
Mountbatten Mani Iyer Catering Services at Vidya Barathi Kalyana Mandapam, Mylapore
Baskaran Meenambiga Caterers at Mylapore Fine Arts Club.