As you may have already seen, I started this year's sabha canteen visit with Sri Sasthalaya Catering Service at Narada Gana Sabha on TTK Road. The second place I decided to check out was The Music Academy. This year, Sri Balaji Catering Services of Triplicane has replaced Pattappa's and I was quite eager to check it out.
All these sabhas are quite familiar as I have been here over the years for the very same purpose 🙂 Here, the entry to the sabha canteen is from the inside. So you may have to enter the venue along with many of them who're there for music. Make sure not to get carried away and take a diversion straight to the canteen! 🙂
At the entrance, there's a menu on the board, with all the dishes being served for the day. I was happy this time as they didn't have the token system though it was pay-in-advance mode. It was quite a hassle when Pattappa's used to serve here.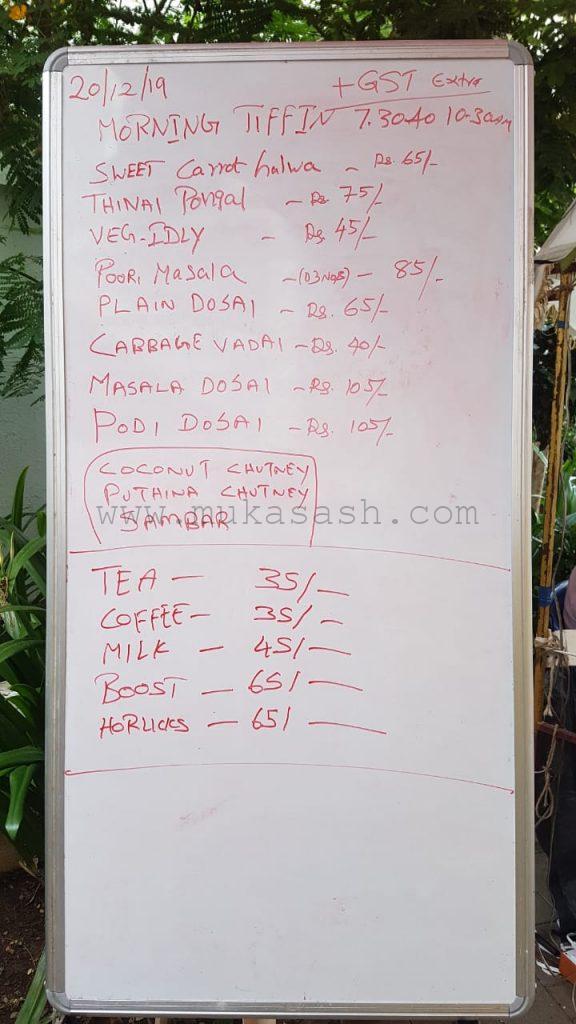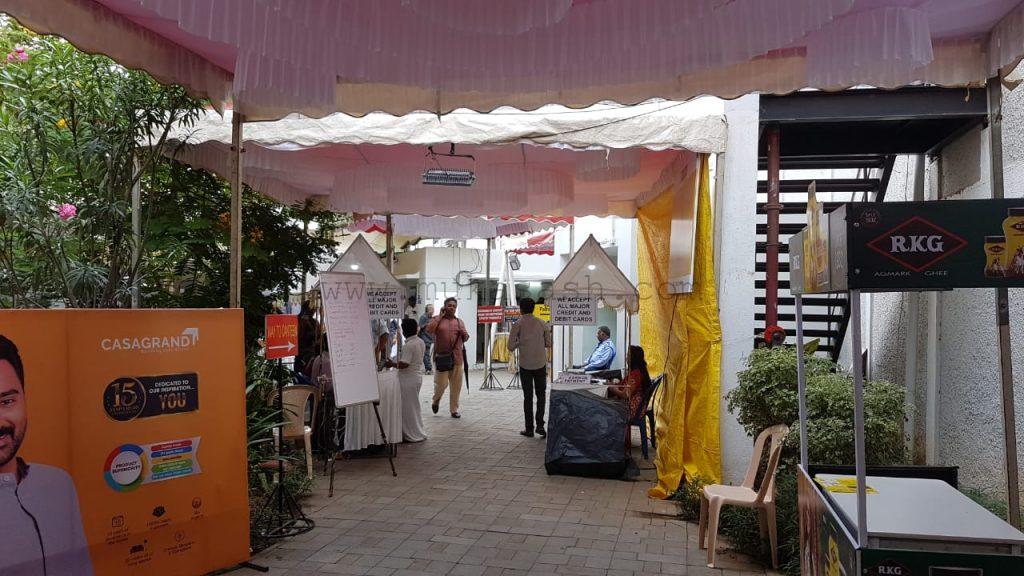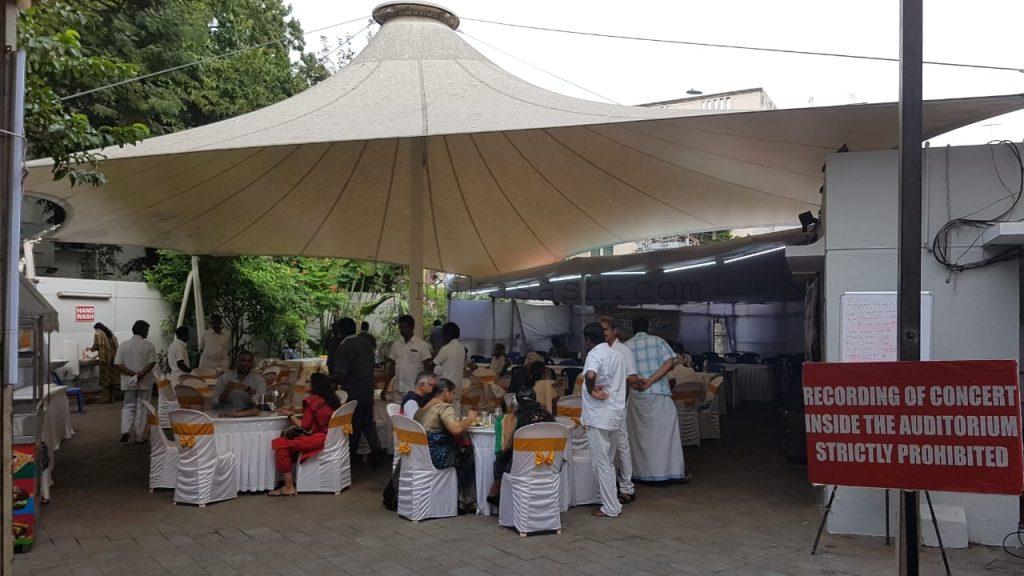 First look, the menu seemed limited unlike the elaborate offering from Sri Sasthalaya Catering Service at Narada Gana Sabha. Quickly decided on Thinai Pongal, Cabbage Vadai, Veg Idly, Sweet Carrot Halwa and Coffee.
Thinai Pongal was good, slightly low on salt. The chutneys were tasty, sambhar tasted very home-made, liked it. A quick comparison to Millet food, the Varagu Pongal at Prems Graama Bhojanam would beat this hands down, any day! Perhaps the varagu versus thinai difference, not sure.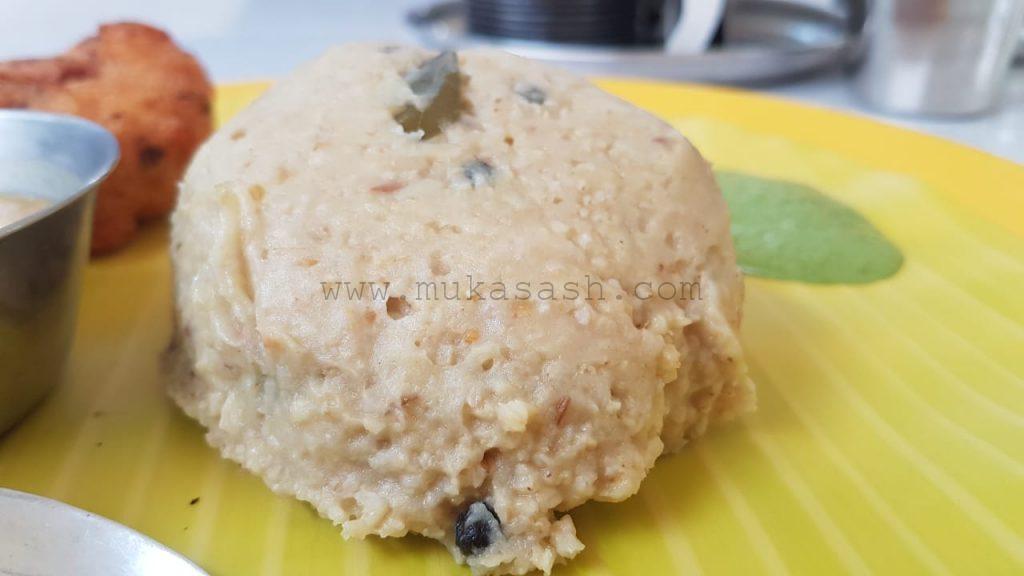 The moment I saw Cabbage vadai on the menu, don't know why, I had masala vadai in mind, with cabbage instead of onions, and so on. I was pleasantly surprised to see a Medhu Vadai on my plate. Wondering where the cabbage was, I broke it open and still couldn't find any. Very carefully tasted it trying to get a trace of cabbage somewhere, seriously couldn't manage to do so. There were some fine pieces on the outside, if that was all the cabbage in the vadai, I wouldn't take the effort of calling it cabbage vadai, iIt hardly made any impression. I had a feeling this was also slightly short of salt.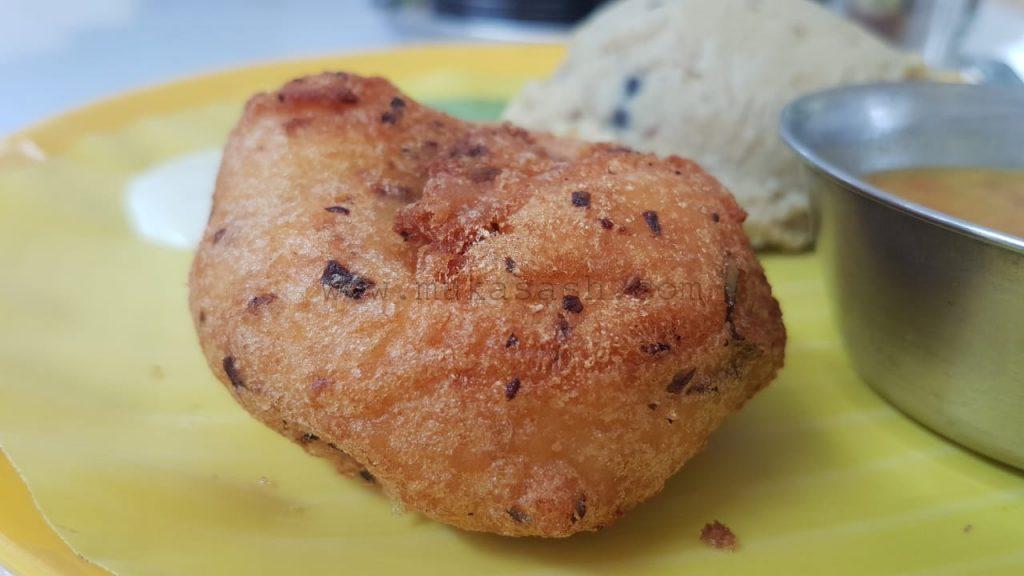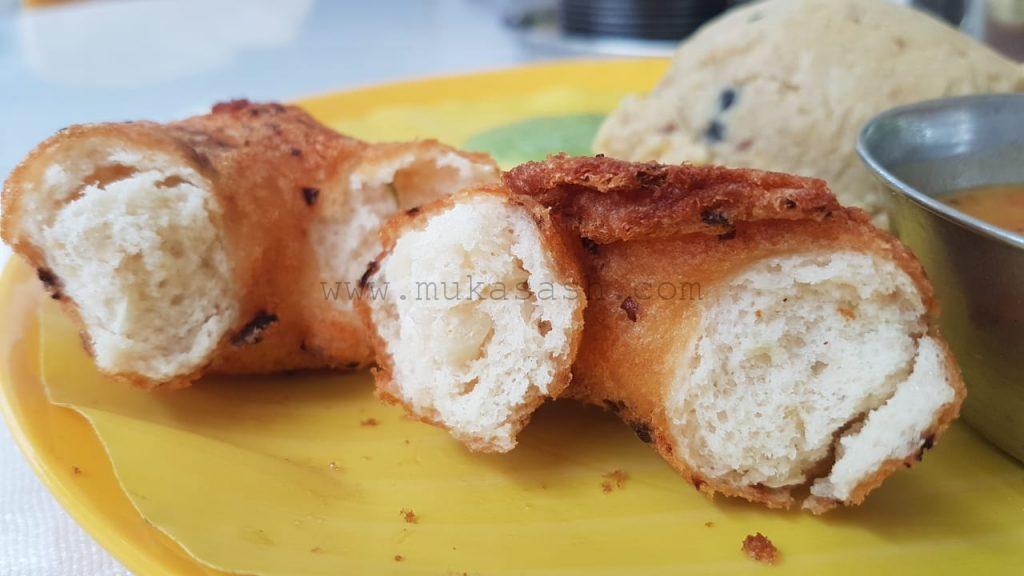 Veg Idly, seriously as a special dish? I was disappointed. When so many variants of podi idlies are ruling the roost in the idli space, veg idly sounded so passé. It tasted good, nothing special about it.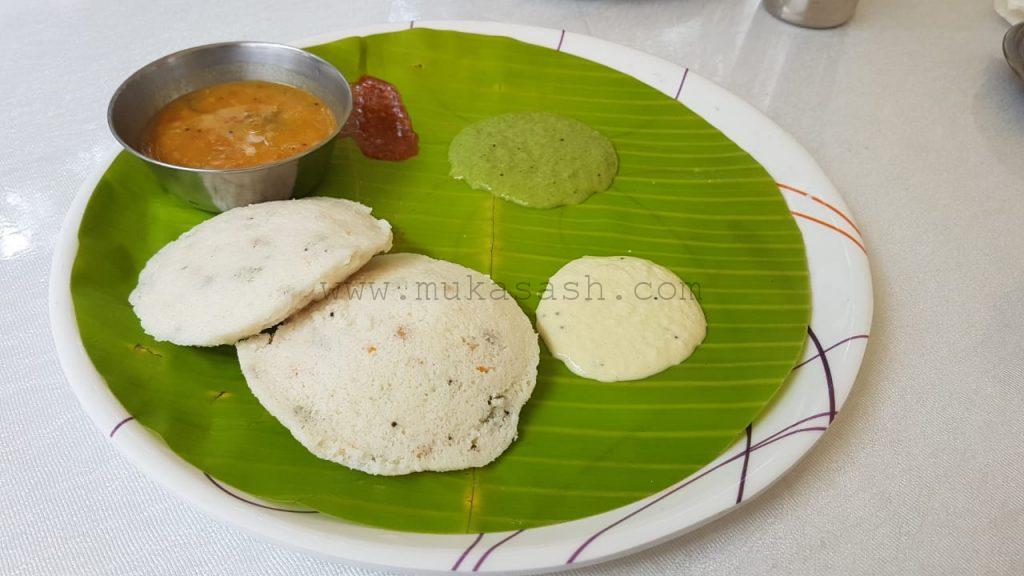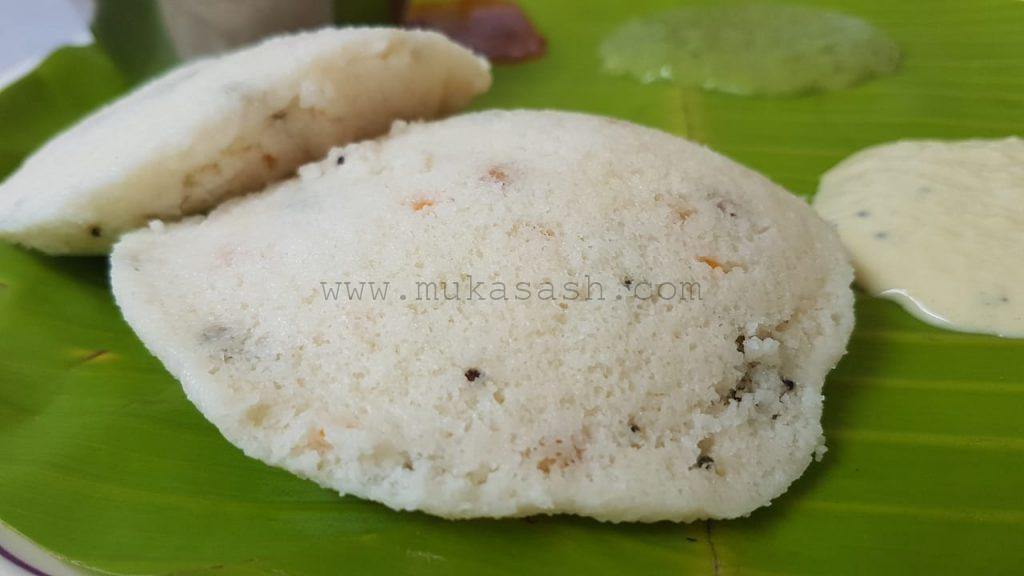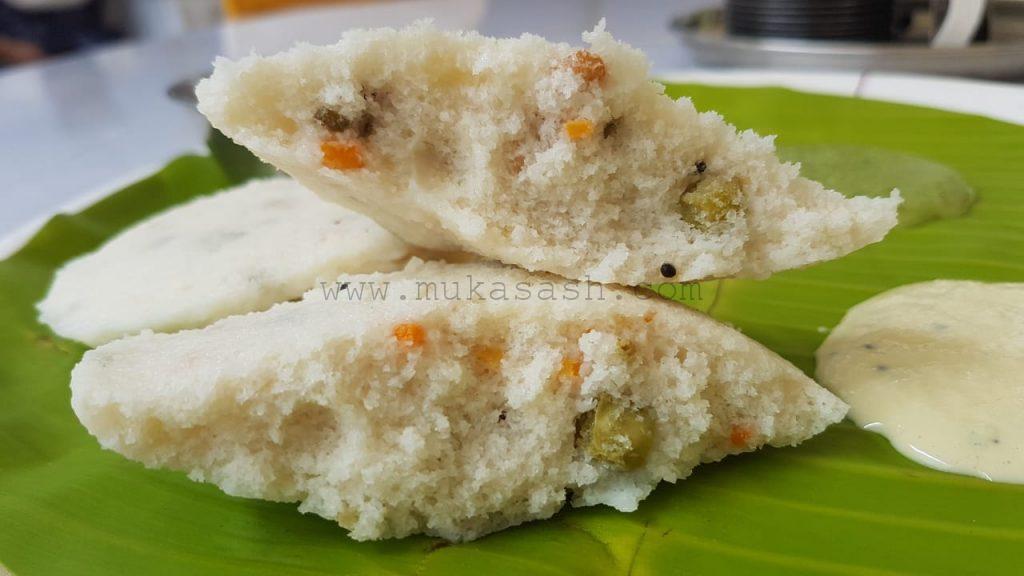 The Sweet Carrot Halwa was good, a bit too sweet. This is definitely not a complaint, just my preference. I am pretty sure I have eaten a cup of carrot halwa without cloying. This was a bit difficult because of the sugary sweetness.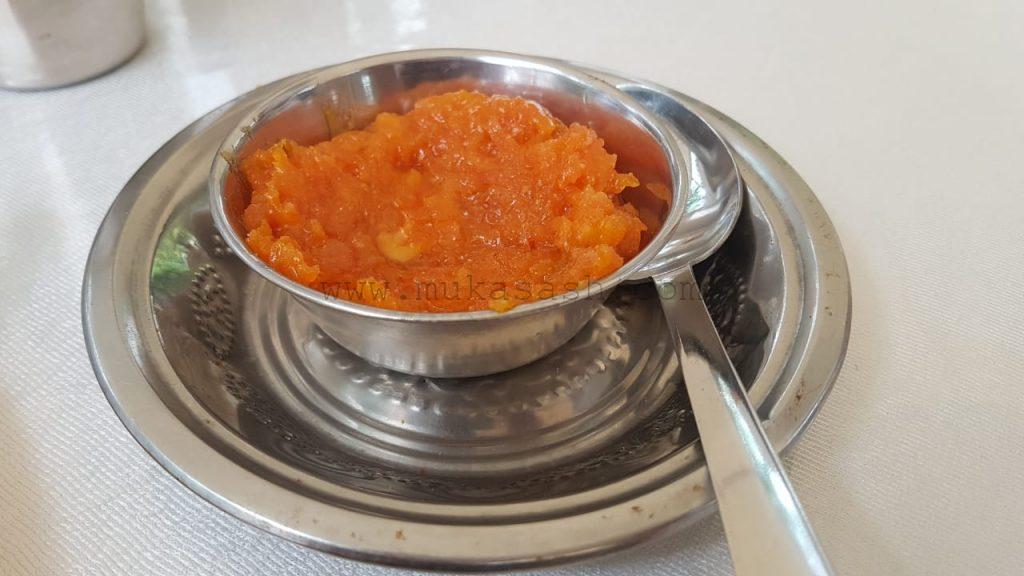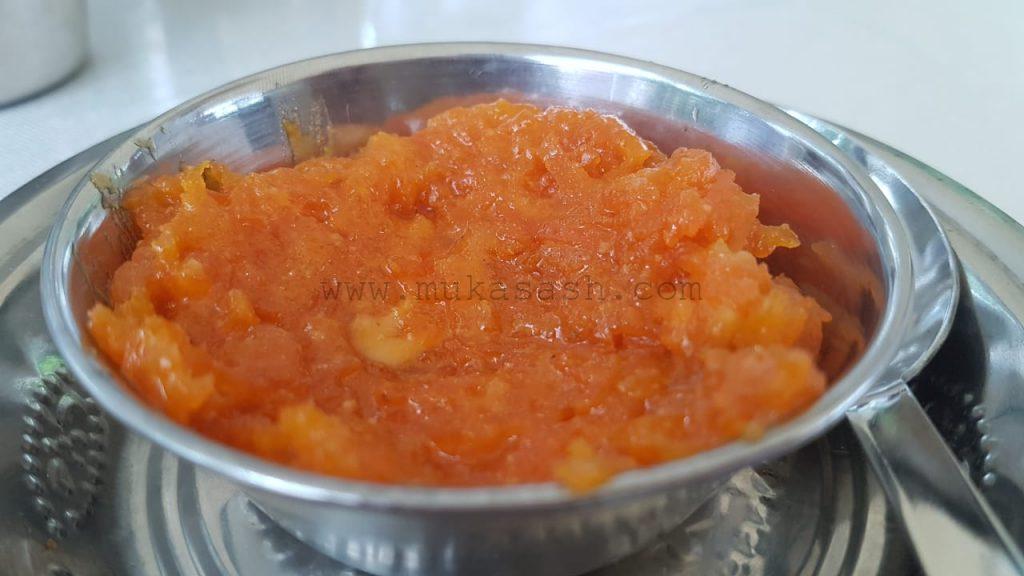 Finished with a filter coffee, and this was how I liked it. Slightly thin compared to many places, but that's how I like it as I have grown up drinking coffee like that. Tasted yummy !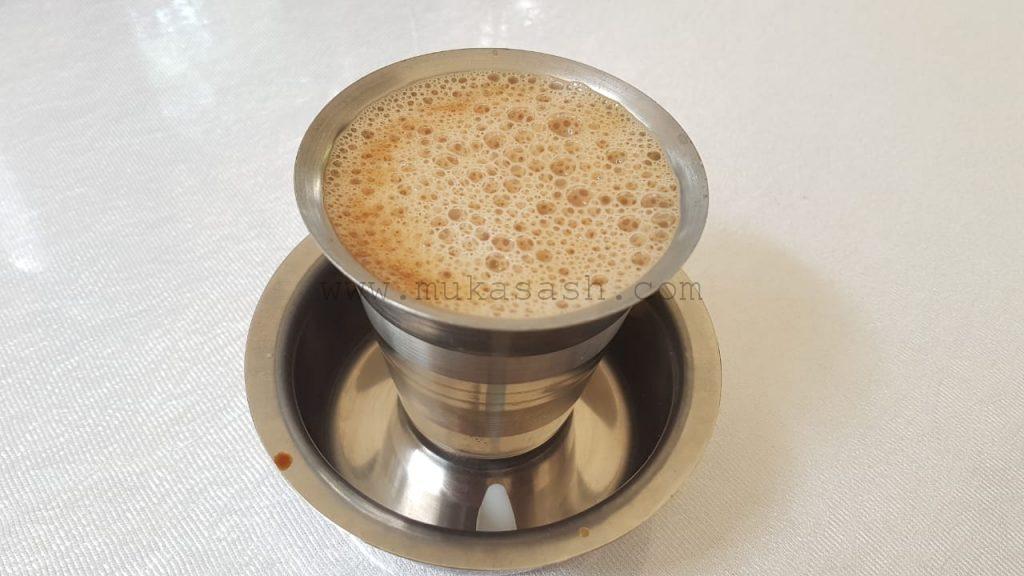 Overall, this was just an above-average breakfast outing ! Nothing that I ate was close to being labelled bad, but certainly missed the wow factor! Typically, in places like these, you expect to see special stuff from caterers, but here, it was pretty normal. Paid 258 bucks in all, I wouldn't mark this as 'must-visit' during this season.
Perhaps a couple of more posts to come this season, stay tuned!
If you like what you read, please feel free to share this post. 🙂
You might want to check out
Sri Sasthalaya Catering Service at Narada Gana Sabha on TTK Road.
Mountbatten Mani Iyer Catering Services at Vidya Barathi Kalyana Mandapam, Mylapore.
Baskaran Meenambiga Caterers at Mylapore Fine Arts Club.