After a nice experience at Chickpet Donne Biryani House in Medavakkam, I was extremely happy when I heard they were going to open in Velachery. They're located on the 100 feet road, in the same place where Saro Grills was located. They just opened on 15th December and still have the serial lights on.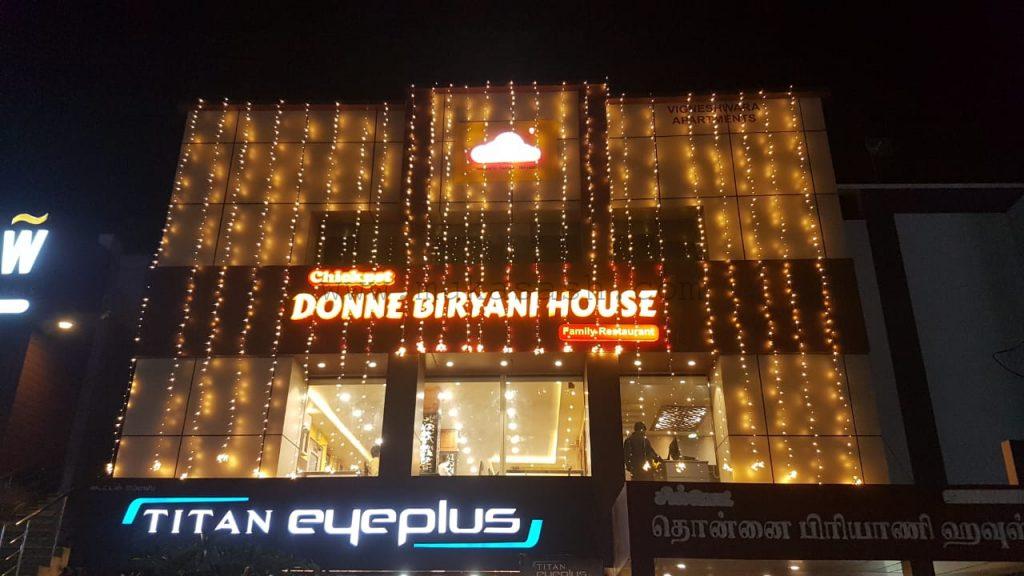 The first floor was in operation and ground floor didn't seem to have any action as yet. The interiors were in yellow and pretty decent. The place was bright and clean.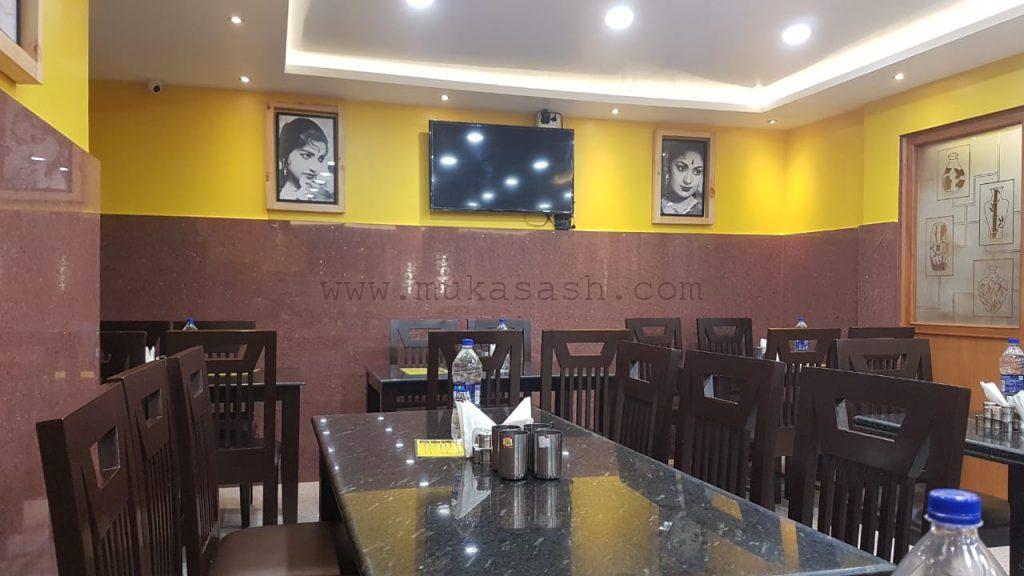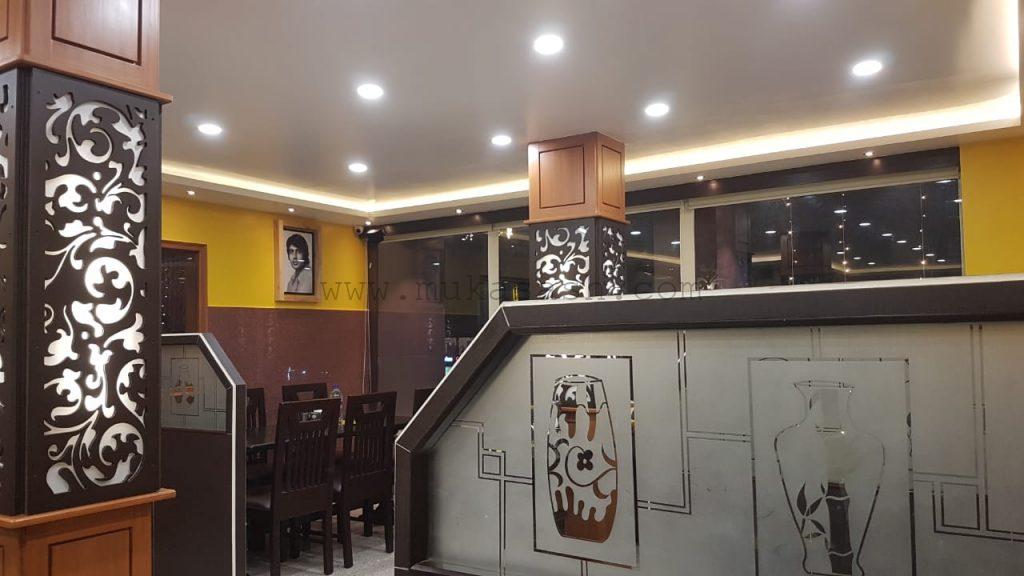 I was quite familiar with the menu, so immediately ordered for the four of us. Just realized it has been a while that we were out in a restaurant as a family!
Kshatriya Kebab Biryani, a variant of biryani which has Chicken Kebab instead of the usual Biryani chicken. At the risk of sounding repetitive, I would say I loved the biryani. It is very different from the 'usual' biryani served in Chennai. It is made of Seeragasambha rice, but still not anywhere close to Dindigul or Ambur biryanis. This has a distinct flavor, marked by the presence of mint, at the same time not too dominating to be called mint rice. I'd like to emphasize again, no two palates are same! If you didn't like it, so be it. I loved it !
Kshatriya Kebab was definitely different from the usual Chicken 65, it was marinated well and the pieces were quite soft and succulent.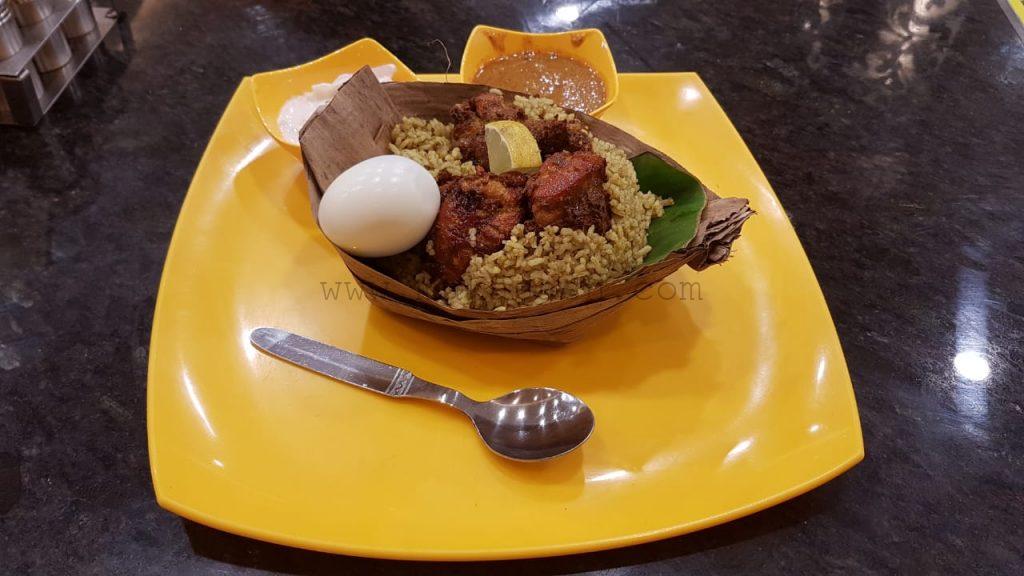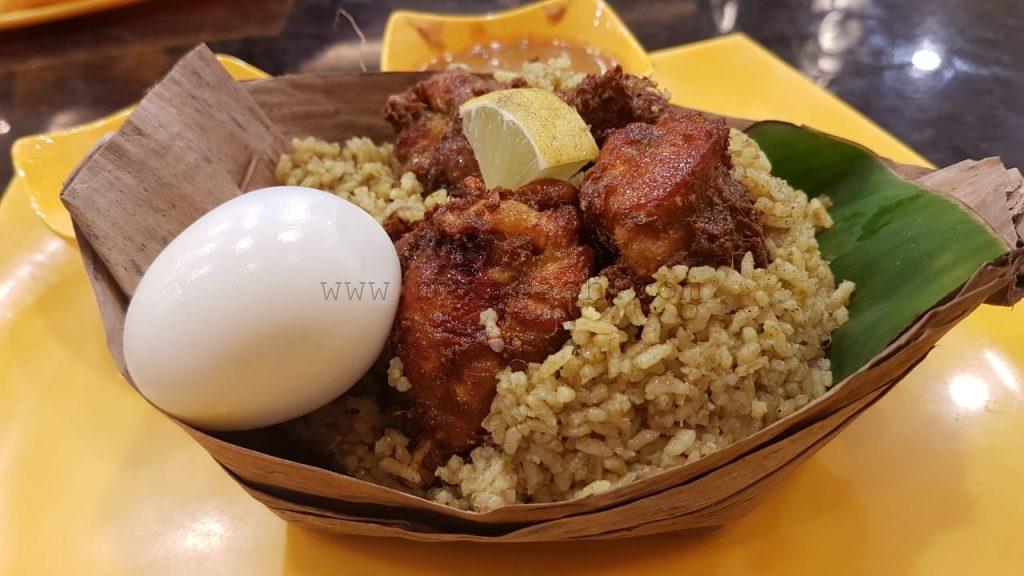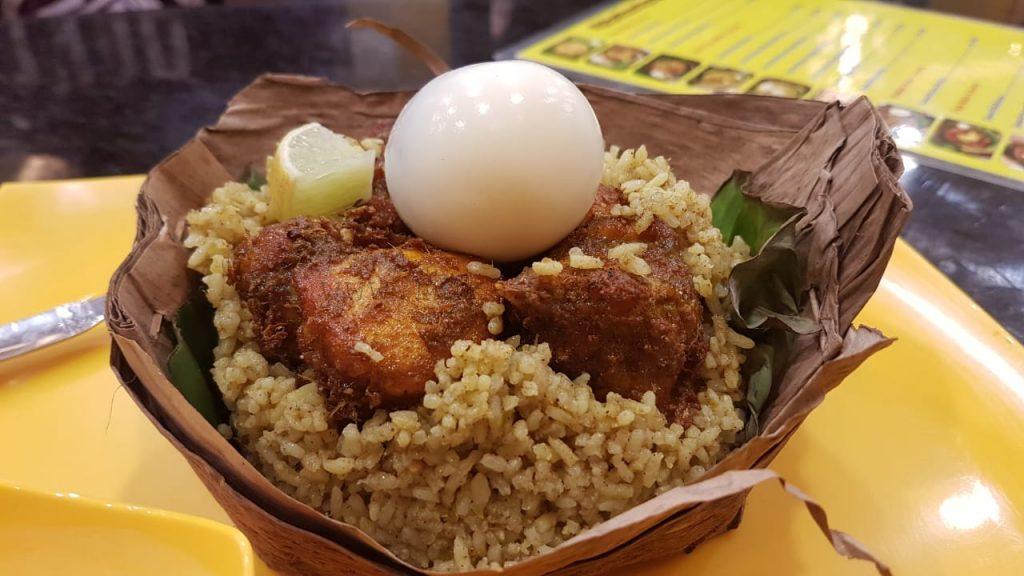 We also ordered an egg Biryani along with this. It came with the same rice, but two eggs in it.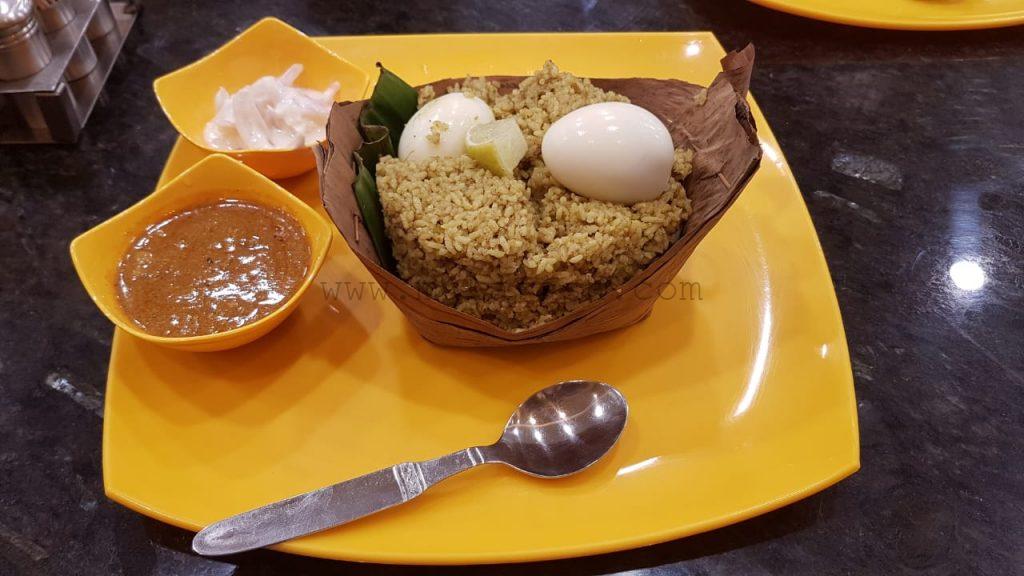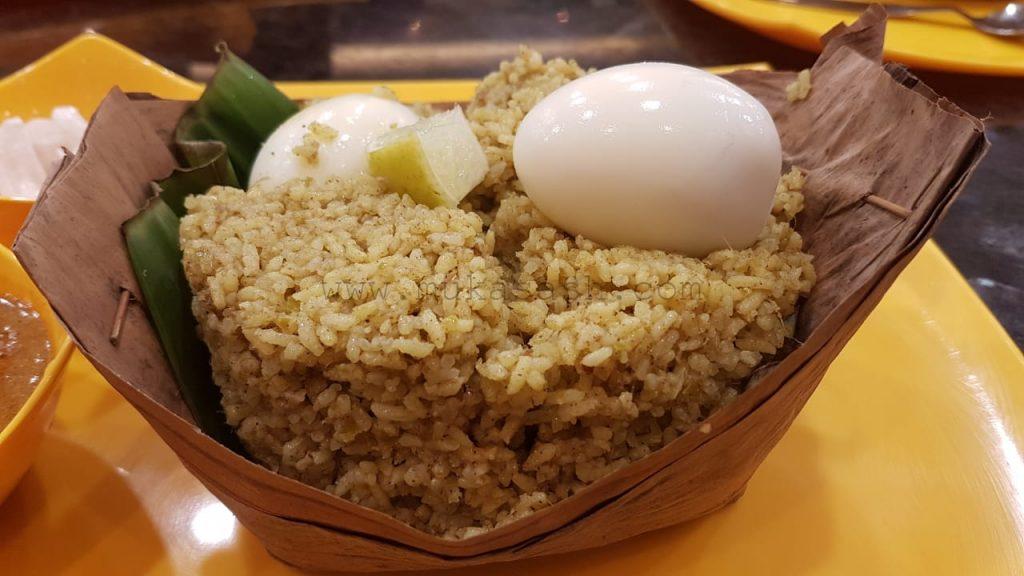 We ordered Guntur Chicken as an accompaniment. It was quite hot, and it was pretty good. Again, the masala got into the chicken nicely and didn't have the problem of chewy chicken. It was quite soft.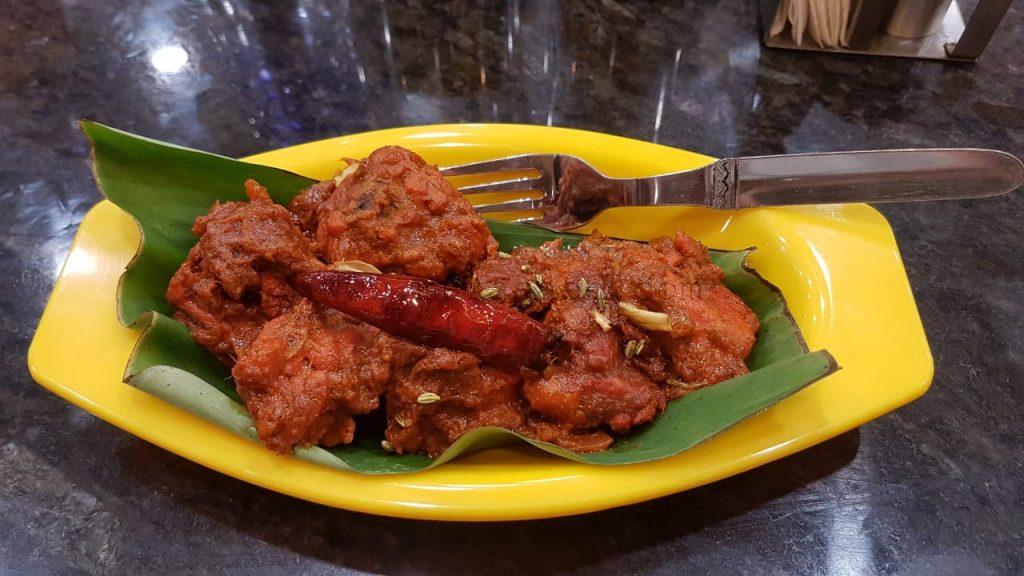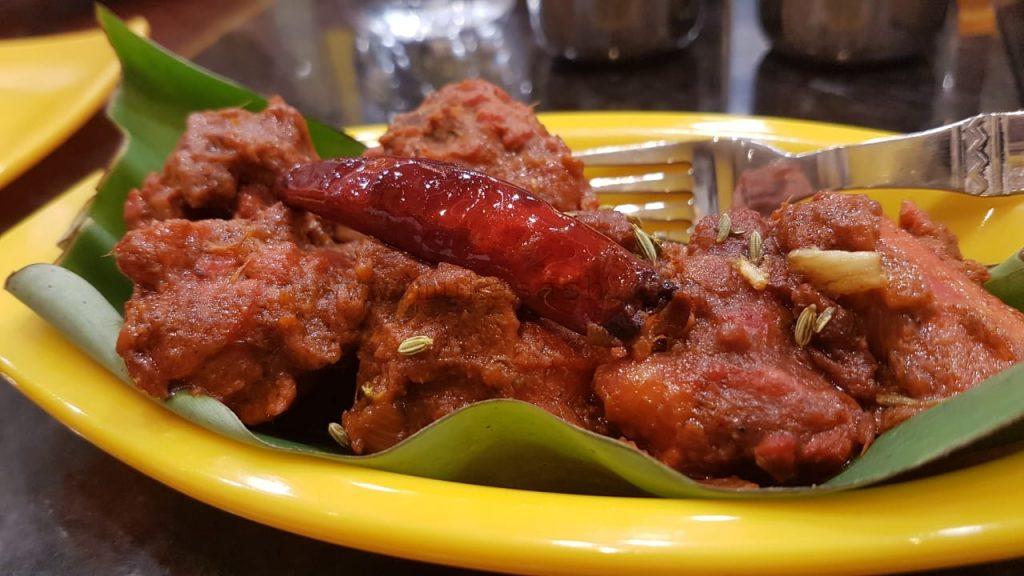 We ordered three numbers of biryani for four of us, and we were two good eaters, so felt we wanted more rice. Ordered one Chicken Biryani Rice aka Kuska. It was served with an egg.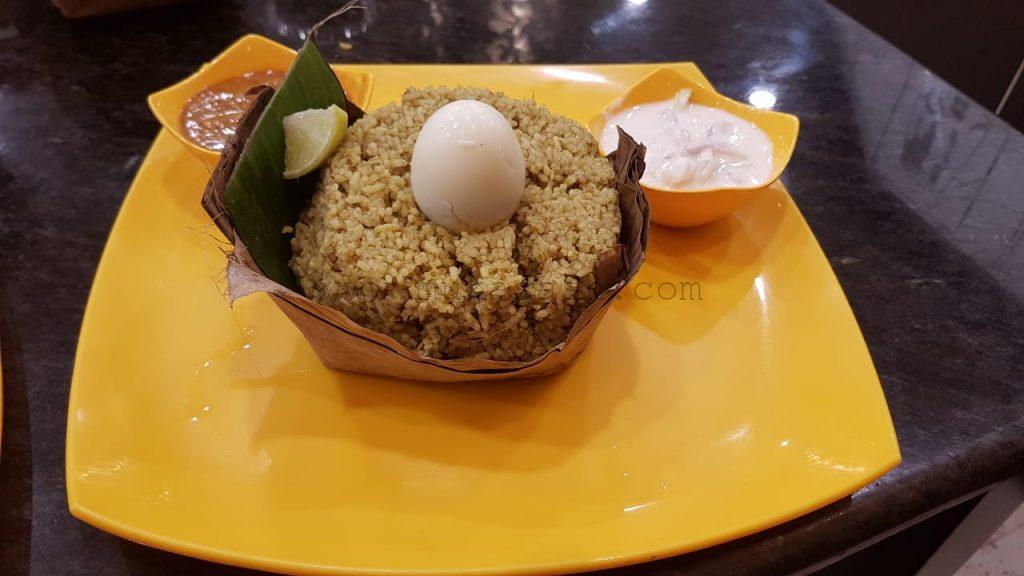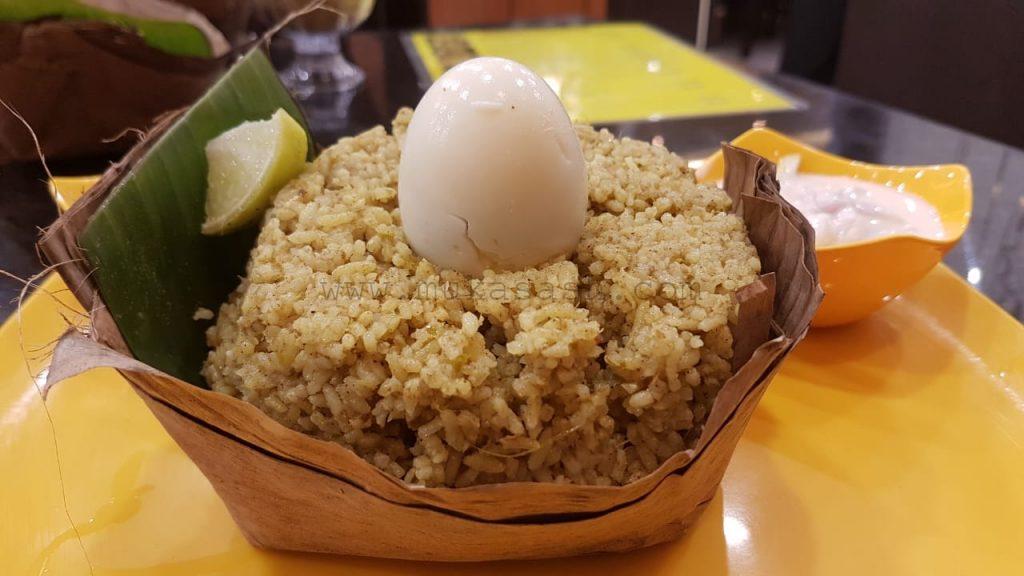 We ordered one each of the Goli Soda that was available – Lemon, Paneer, and some Blue syrup.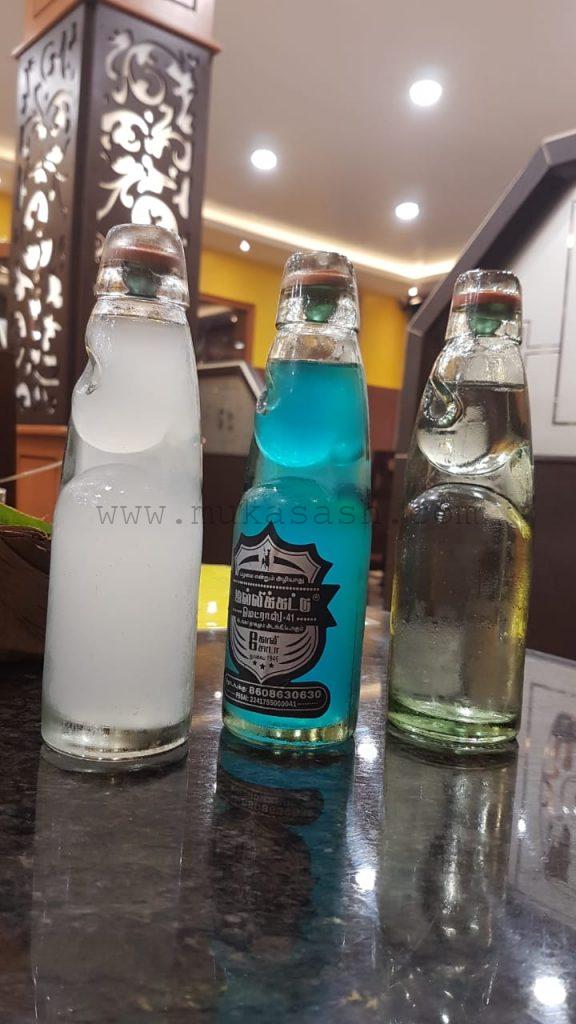 Overall, not a slightest complaint with food. Biryani was served super hot, chicken tasted good and fresh, we were quite satisfied with the meal. We paid 760 bucks in all, and that's quite economical by any standard. Just looked at the bill in detail, and realized we weren't billed for Biryani Rice aka Kuska. That should have been a hundred bucks more, still economical.
Coming to the service, the intent was good, but the waiters need to be trained. They were a bit confused with just our table, and a full house could mean a definite chaos. However the person at the cash counter managed things well by coordinating with the kitchen and we got what we wanted without any delay. They just need some time to settle down I suppose.
I'd gladly recommend this place for a different biryani experience, but if you're happy with the usual Chennai biryani, you can probably give this a miss!