Been a while since I wrote a blog post! Though the brief hiatus from eating out primarily attributed to this break, laziness played its part too. 🙂 When the days get too busy to spare time to write an elaborate blog, I quickly post from my mobile on my Facebook Page. The last few posts after the break have been like that. However, this experience was something I definitely wanted to document, and hence this post.
One of the most happening places in town is Sekhmet Club, a recently-opened swanky new bar in Alwarpet. Located bang on Chamiers Road, accessibility can't get any better. I'm not getting into the entry rules and regulations, as I am not aware of that. I had planned to take a very close NRI friend to this place, and I definitely did not want any entry restrictions to ruin the evening! Hence requested a close friend to put me on the guest list and he obliged, we were good to go! Thanked him profusely for that!
We entered around 11PM and the place was exactly how we expected it to be! Party vibes that would match up to the most happening pubs in Bengaluru. I've always had a complex that Chennai is nowhere close, but Radio Room and this place have proved me wrong, barring the ease of entry into a pub in Bengaluru versus Chennai.
We got seated and decided to try some cocktails while munching on some dishes. We started with Whiskey sour, one of my all-time favorites. Friend wanted it without the egg white. Tasted good!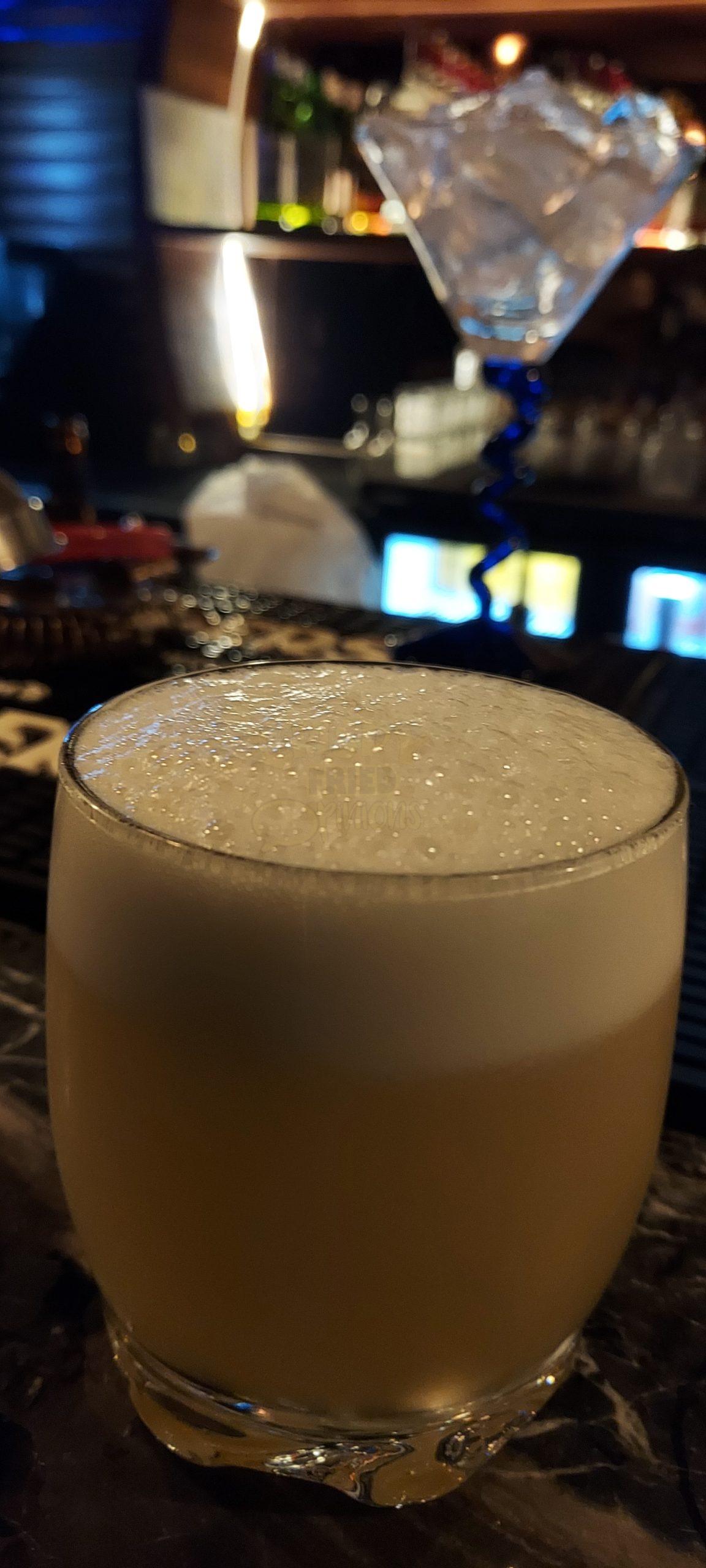 Ordered Palak Ki Galouti and this was just awesome in taste and texture. Very soft, but still firm to hold on until you take a bite. Loved it with the dip. This would certainly make it to my Top 10 this year! If you're curious as to what this list means, take a look at the best of 2019, 2020, 2021 and 2022 that I have compiled. I'd love to order this again!
House Special Peanut Masala is pretty much a standard accompaniment for drinks, hence ordered that. It was good. Some extra onions and chili was good to have.
Next cocktail order was Depth Charge. Again, a Whiskey-based cocktail with raspberry juice as the base. It was good too, but the punch from whiskey was too subtle to make any impression on your palate.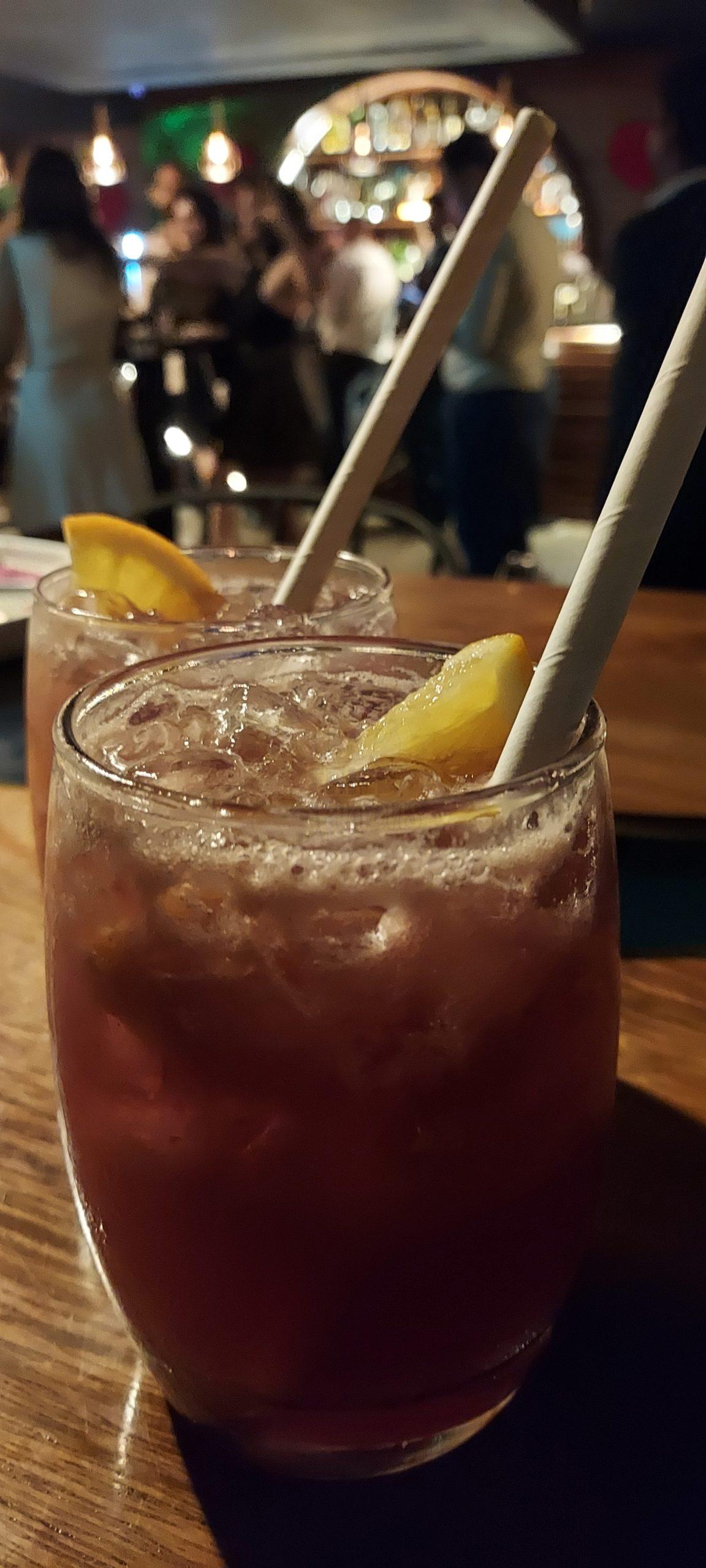 This time, I specifically mentioned that I'd want to have the punch from the whiskey and the waiter recommended Manhattan. The unmistakable smoky flavor from the Borubon was perfect, exactly how we wanted it.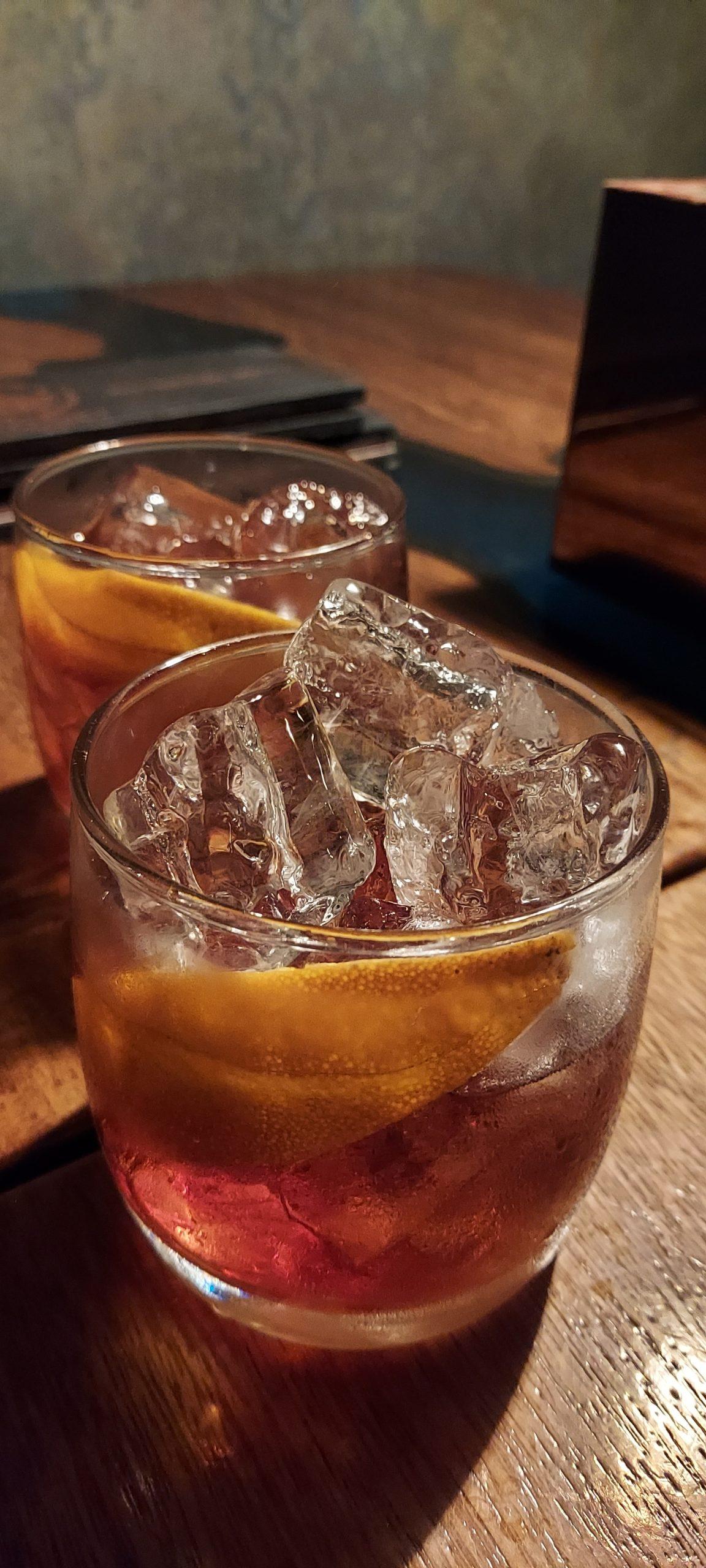 Bharwan Paneer Tikka was the next order, and it was wonderful too! The bar food quite pleasantly surprised me, everything was absolutely tasty. Paneer was super soft and the mint chutney complimented it quite well.
Old fashioned was the next one to come, another Bourbon-based cocktail, it was good too. The imprint on the orange/lime peel garnish was classy. I was expecting a big ice ball or a block in the glass, like in many places, but it was just the normal ice cubes. Well, that did not takeaway the taste though!
Finally, wanted to taste Whiskey sans the 'sweetness', decided to finish with a couple of drinks. We ordered Jim Beam for myself, and Bowmore for my friend. Friend had it with ice and I had it with Ice and soda. It was a fantastic end to the evening!
Throughout the time we were there, DJ Shane was spinning wonderful music and the crowd was grooving to the beats, and the party vibes couldn't get any better. One thing I'd certainly hope to see is better AC, it was not the most comfortable temperature for me. Would have definitely liked it colder.
Service was good! In a crowded place like this, we still could get the attention of the waiter as and when we wanted to, and Daniel was a very pleasant gentleman who served us with a smile, and definitely made our evening better.
We paid a little less than 10K in all, yes it is pricey and I was aware of that. Good things come with a price and you pay for the exclusivity. Overall, a memorable evening with a friend and that's all mattered.