Wish you and your family a very Happy and Prosperous New Year 2023!
As we come to the end of another year, here's my attempt at compiling a list of 10 dishes that I enjoyed in 2022, and would like to go back to have more of it, at the first possible opportunity.
Was it expensive? Was it cheap? Was the overall experience value for money? etc. etc. None of it really matters! Do I like to go back and try that at the first possible opportunity? That's all matters, and that's how the similar list for 2019, 2020 and 2021 was compiled.
As always, it is not easy to sieve through a hundred posts, both blogs and Facebook posts included, and arrive at top ten dishes. Nevertheless, here it is, listed in no specific order of preference.
The standard Malaysian fare – Roti Canai with Chicken Curry at Pelita Nasi Kandar, T. Nagar. Soft Flaky Parottas with the Chicken Curry, always welcome.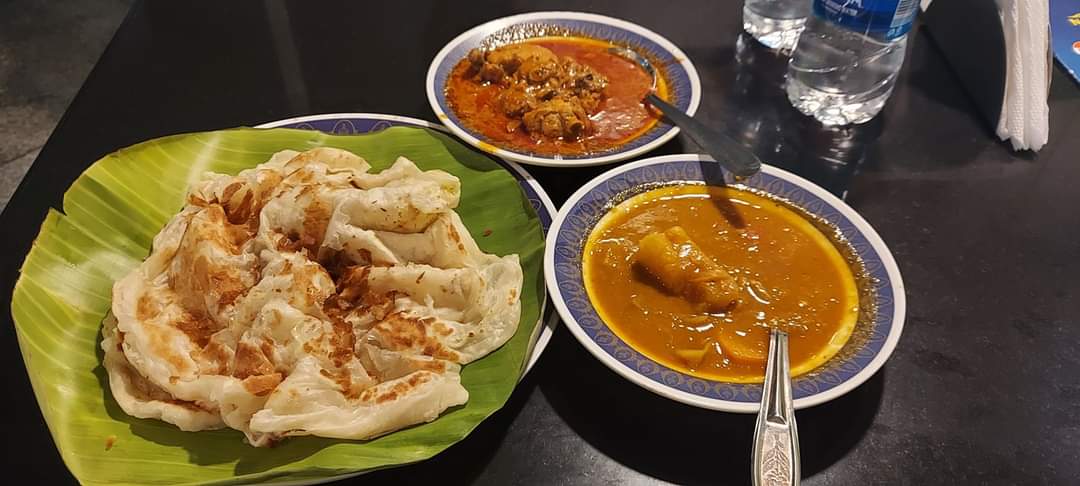 Mahalakshmi Preethi Bhojanam at Annalakshmi, Egmore. As I have said, it is more than food, it is an experience! <3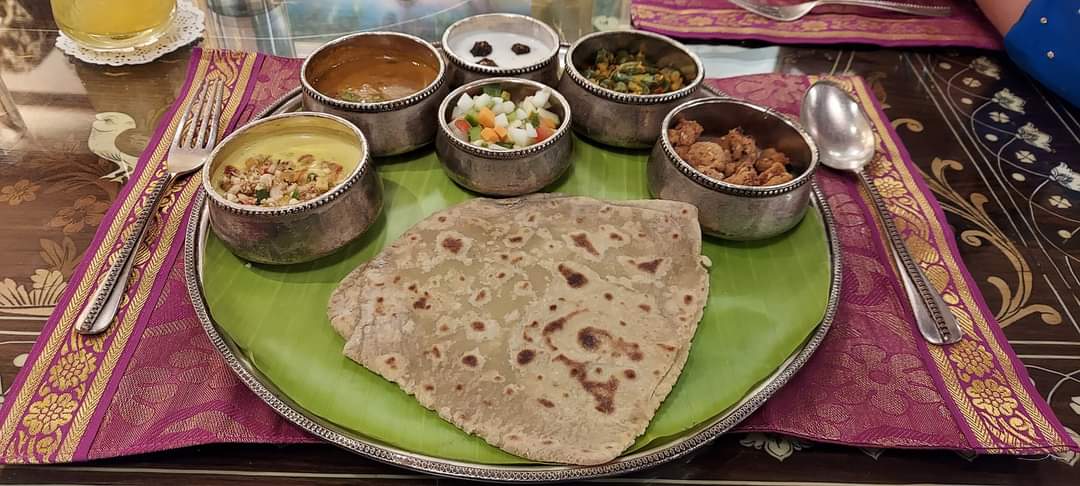 California Maki Roll (minus Prawns), dipped in Soy sauce mixed with Wasabi, and topped with sweet pickled ginger shavings, a burst of flavors we totally loved at the popular Japanese restaurant Dahlia, in Nungambakkam!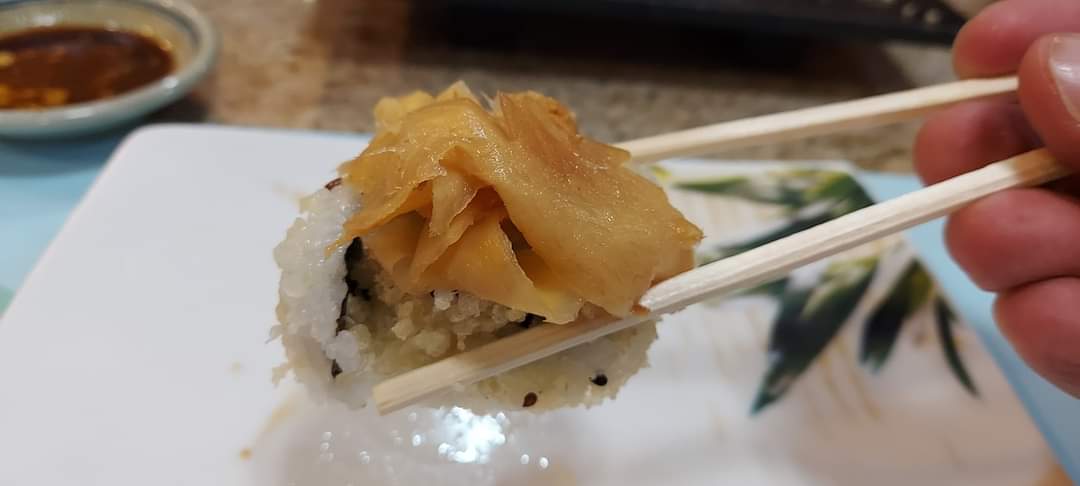 Dosa has become thinner, thicker, whatever! 🙂 The crispy Benne Dosa along with other dishes is one of my favorites at Eating Circles, Alwarpet.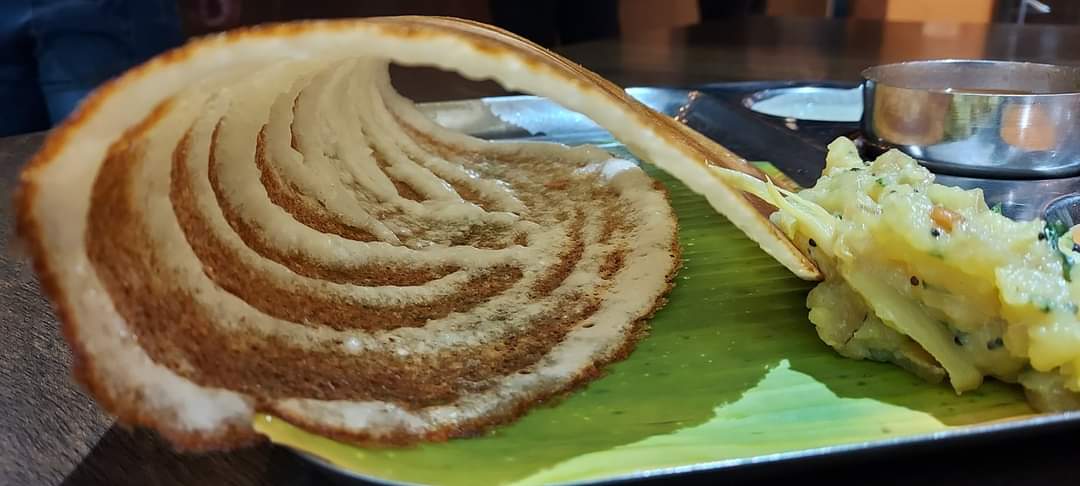 A wonderful Parotta dinner at Nellai Vairamaligai, T. Nagar features every now and then when I am in T. Nagar. Always satisfying!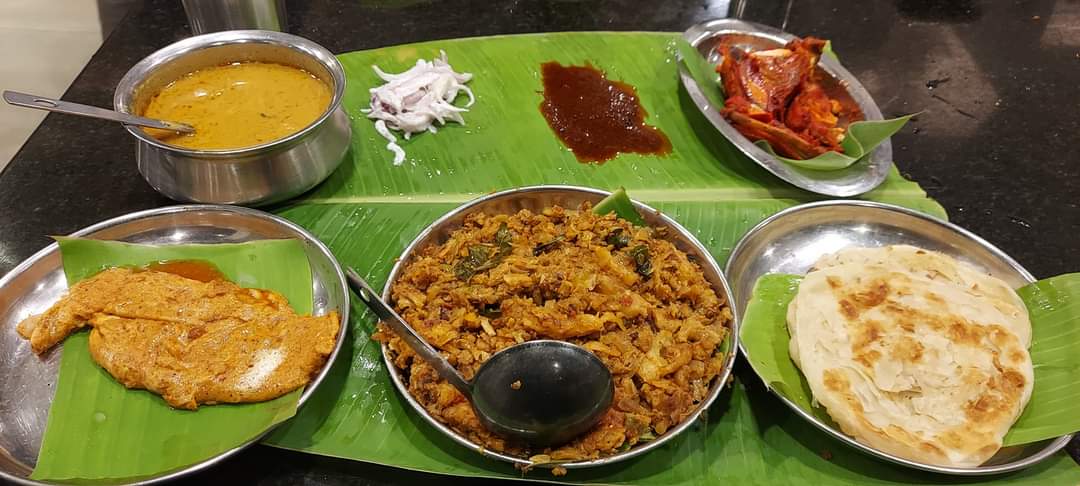 The first thing I order when I enter Erode Amman Mess – Kozhi Rasam! I just love the flavor!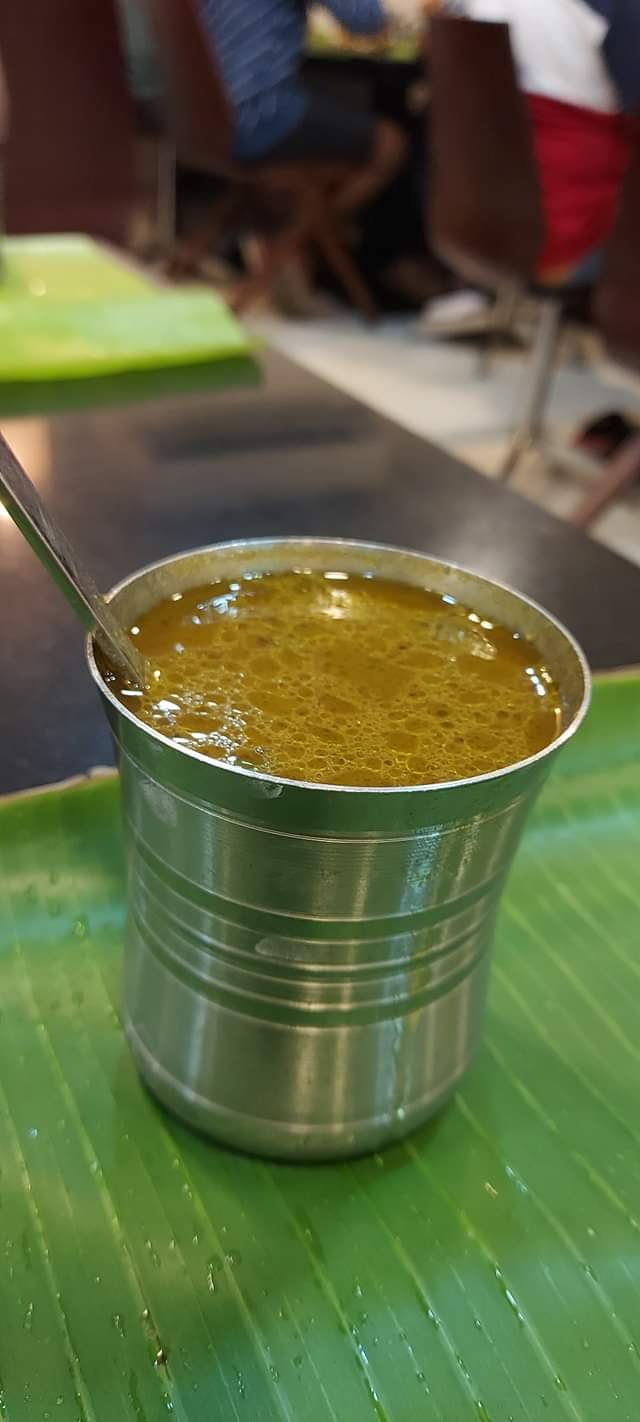 The very simple Vegetarian Thali from Shri Gujarati Mandal, Broadway. Absolutely comforting to give a go at the unlimited Ghee Phulkas.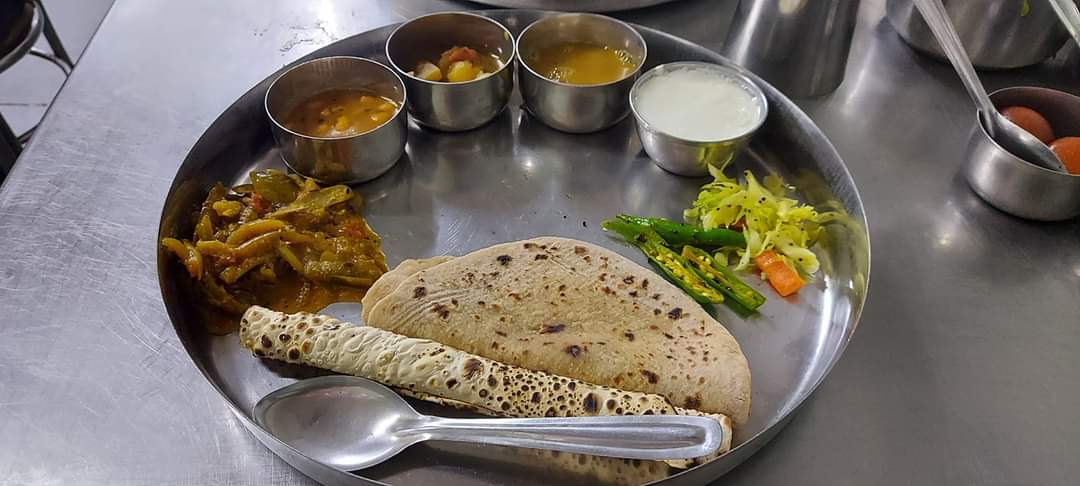 One of the dishes I'd order any day at Sree Gupta Bhavan, Velachery – Chole Bhature is just awesome here with the cut onions and treated Green Chilli!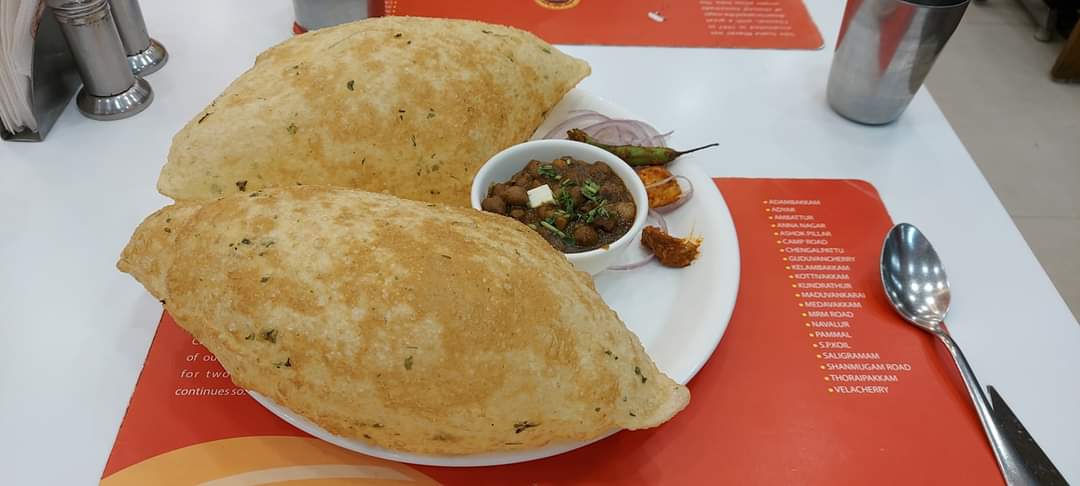 A plate of Atho at the Second Line Beach Road, Parry's is one of the places that I have been visiting for many years now. Love to have this now and then.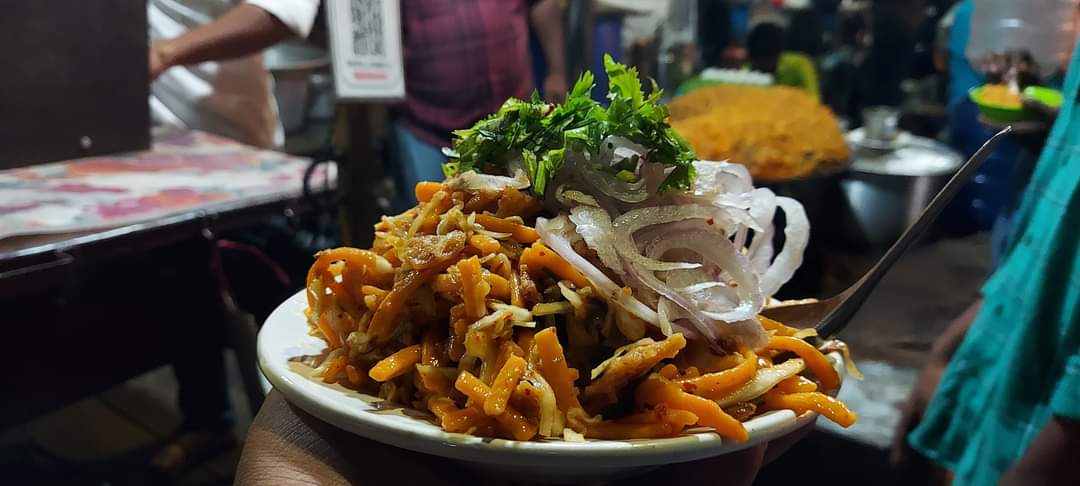 Finally, a dessert that bowled me over! Tender Coconut Mousse at Gossip Bistro. Though the Puree of Mushroom soup is a reason good enough to travel all the way, we have never left without ordering this for dessert! Just brilliant!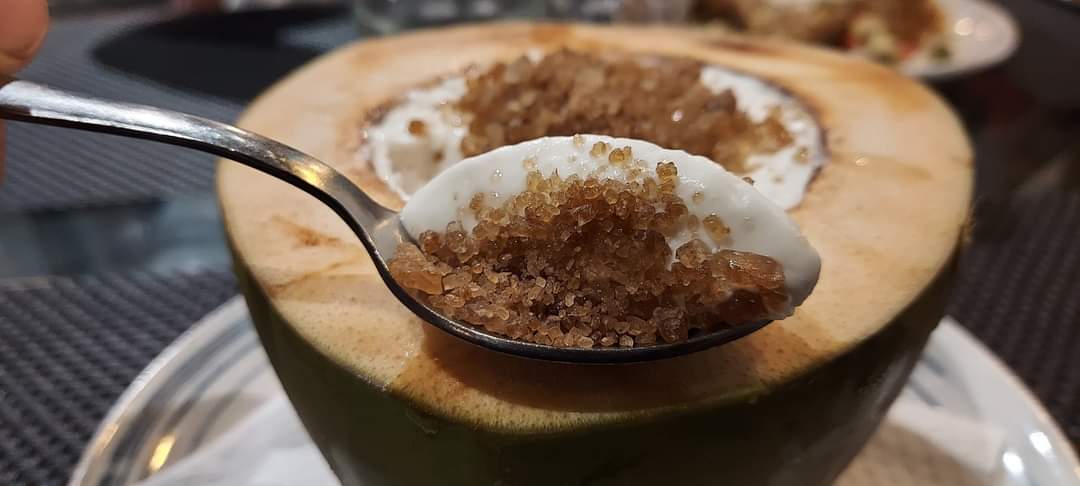 As we complete 10 dishes, one more, as always! 🙂
I make it a point that I don't miss the breakfast at Sasthalaya Catering Service at Narada Gana Sabha. Their Ghee Pongal and sweets (Asoka and Kasi Halwa) are enough to make one drool! It is seasonal and available only by mid-Dec for about three weeks.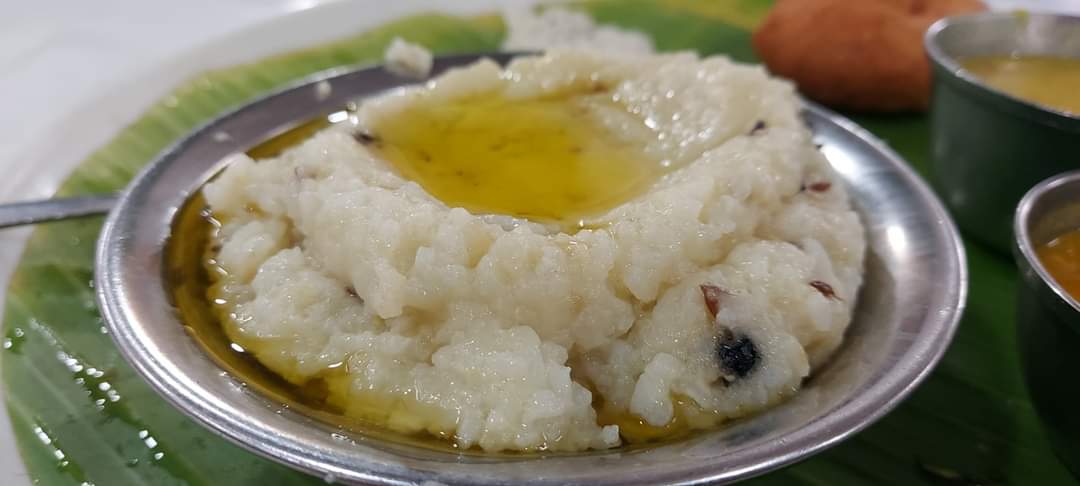 There maybe many more, and there's always another time! In the next two days, If I happen to eat something so nice, I'll certainly keep you guys posted! 🙂
In case you missed my previous years' posts, here it is
Best of 2019
Best of 2020
Best of 2021
Hope you all have a fantastic year ahead! I'll see you again with more food posts in the new year! Cheers! If you like what you just read, feel free to share the post!