After shopping in and around T. Nagar, decided to take family out for lunch as it was getting late and we were quite hungry. Immediately remembered Coffee? Since 1999, it was on my to-do list to take wifey there. I've been there with kids in 2021, and the place served good food, though a tad pricey from what I could recollect.
We reached there around 2PM, quite hungry. Thankfully got a seat immediately after a bit of reshuffling, that was the only table free at that time. First look at the menu, prices were significantly increased compared to my last visit. It was evident that it was going to be a pricey affair, anyways, decided to go ahead with it as it was too late to consider other options.
We ordered pretty much what we ate last time, with a few additions.
Madras Masala Fries, didn't quite like it last time as it was salty too. This time, it was quite good, and all of us liked it.
Panko crusted Paneer Fingers came next, it was good too. The Mint Mayo dressing along with it was wonderful. We finished this in a jiffy!
Cold Coffee was very ordinary, neither chilled enough, not thick enough, it was a poor excuse for one.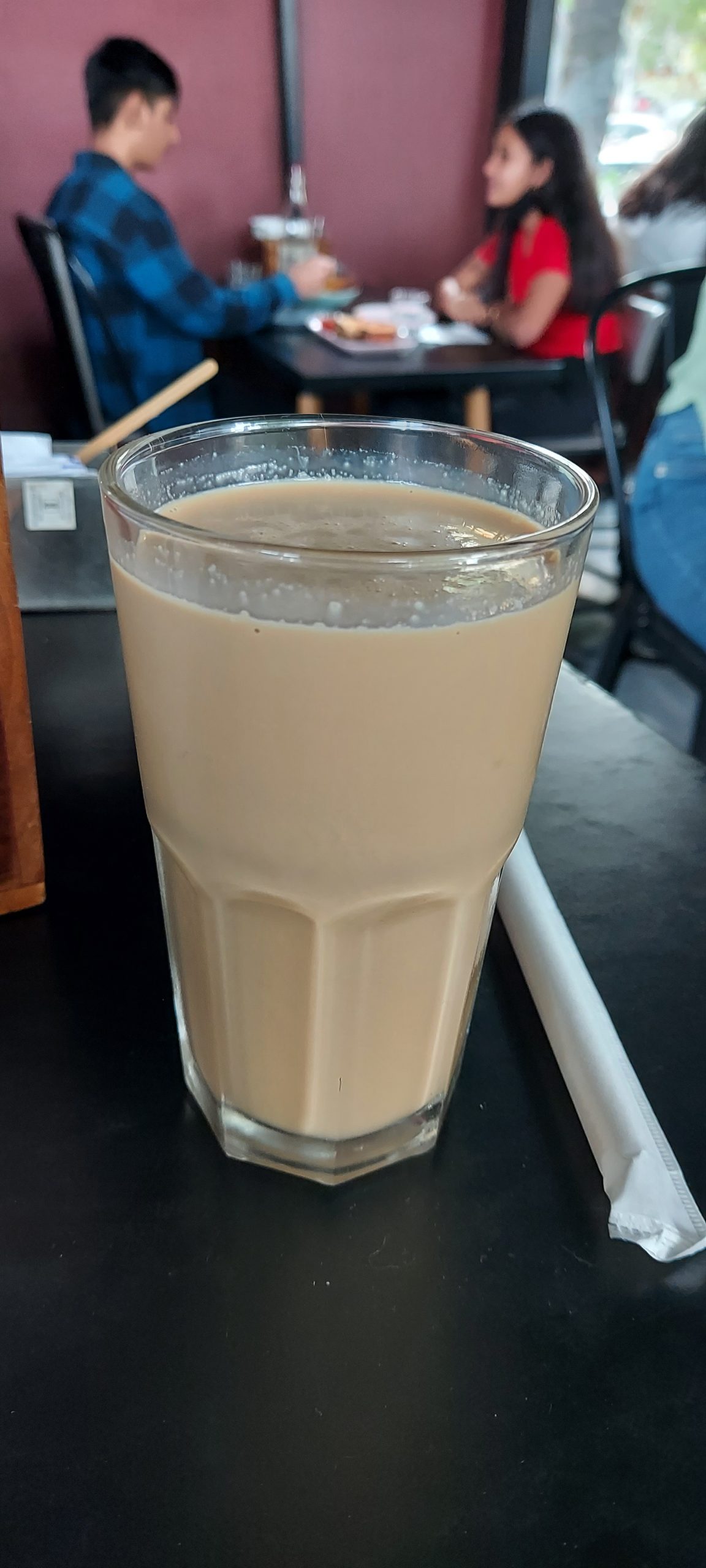 The idea was to order 2 Veg and 1 Chicken Sandwich. Saw the first two names on the menu – Roasted Red Pepper Sandwich and Toasted Tomato Sandwich, and ordered them. The next one I just ordered from my memory, it was Grilled Chicken Sandwich from what I remembered. Apparently there is a new dish 'Grilled Chicken' now on the menu, and the waiter understood it as that. Probably I didn't say the word 'Sandwich' loud enough! Grilled Chicken Sandwich is now called Pesto Chicken Sandwich, my bad! Sandwiches were good, the sourdough bread nicely toasted with butter, crunchy on the outside, it was tasty! Each sandwich was priced upwards of 350 bucks, and one was 425 bucks. Frankly I felt it didn't do justice to the hefty price tag it came with. This is not a rant, it is just my opinion on their pricing. They were served with fries, and again all of them topped with the peri peri masala. I guess they should keep that option open, so people can opt to eat plain fries too.
The unintended Grilled chicken was good, served with sweet potatoes, grilled veggies, and a brown sauce, it was tasty! Would have liked potato mash instead of sweet potato better, that is only a personal choice.
Crispy Chicken with Peri Peri masala was the next one to come. Small boneless pieces of deep-fried chicken, basically an extension of chicken 65. Tasted good with the dip.
Salted Caramel Frappuccino came quite late, though we ordered it with the Cold Coffee. This was good, kids shared it.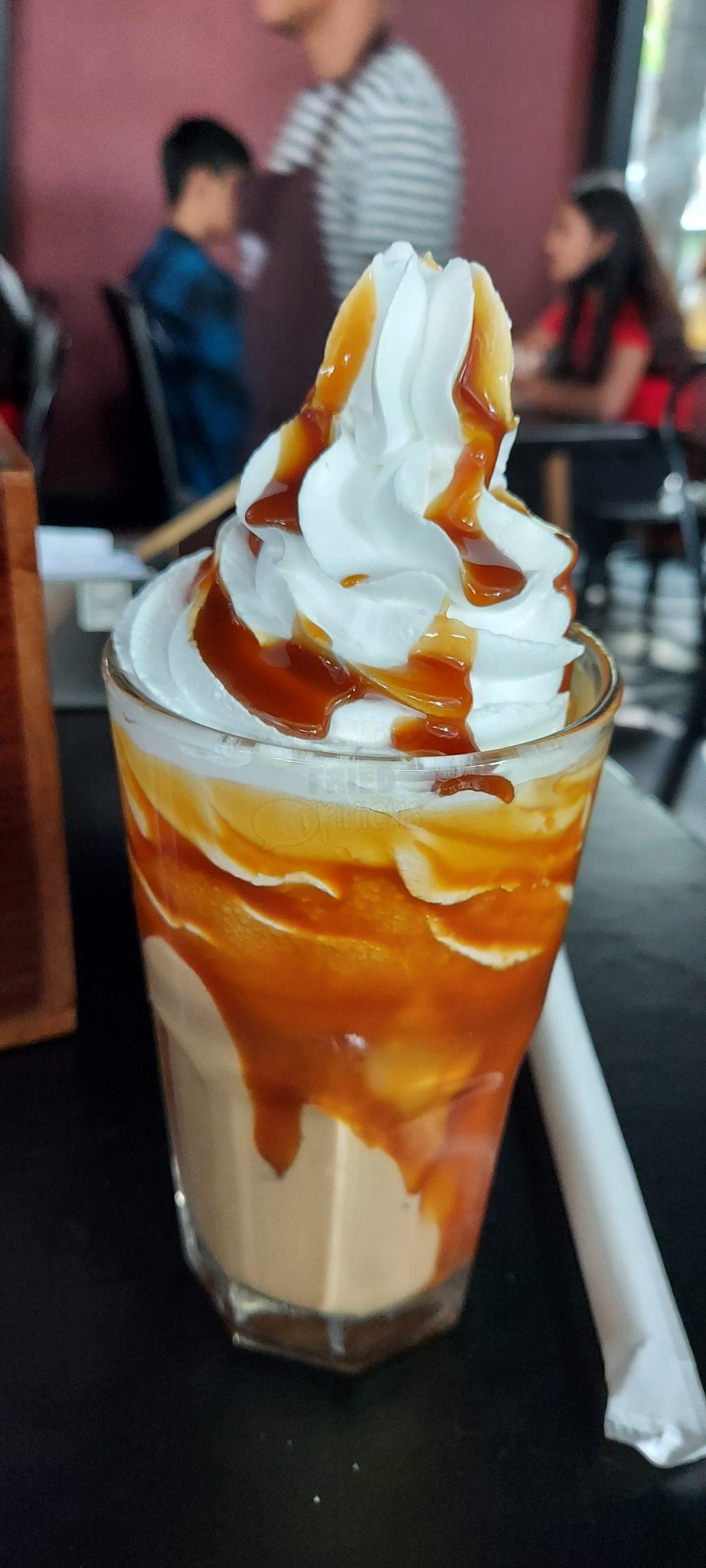 As an afterthought, we ordered Pesto Chicken Sandwich too, as son wanted that. We decided to pack one of the previous veg sandwiches. They liked this one too.
Finally to the dish that I loved on my last visit, Churros. It was quite tasty, but the subtle taste of cinnamon didn't come out this time. Nevertheless, we loved it.
The total bill was 3.5K. Frankly I have no qualms in paying as much, but then, that would mean for better seating, less chaos, less noisy, and a more upscale dining experience. Not just a basic café dining experience like this where you have to ask for water a couple of times, and struggle to catch the attention of the waiter to repeat an order! Being seated on high chairs for an hour is absolutely not comfy at all. Well, for catching up over a coffee or short-eats, I'd choose this place. For an elaborate lunch such as this, I'd look elsewhere!