Chickpet Donne Biryani House needs no introduction to foodies in Bengaluru, however, they're just making their presence felt in Chennai. I recently heard about them, and when I searched in Google, I was surprised to see three outlets in Chennai – One in Medavakkam, one in Kolathur and one in OMR Food Street in Madras Thiruvallur High Road. Medavakkam being the closest, decided to check it out.
I had no issues finding the place, and google maps helped too. The place was small, but brightly colored. Literally could smell the biryani from outside. Since the small AC dining was full downstairs, decided to sit upstairs in a non-AC place.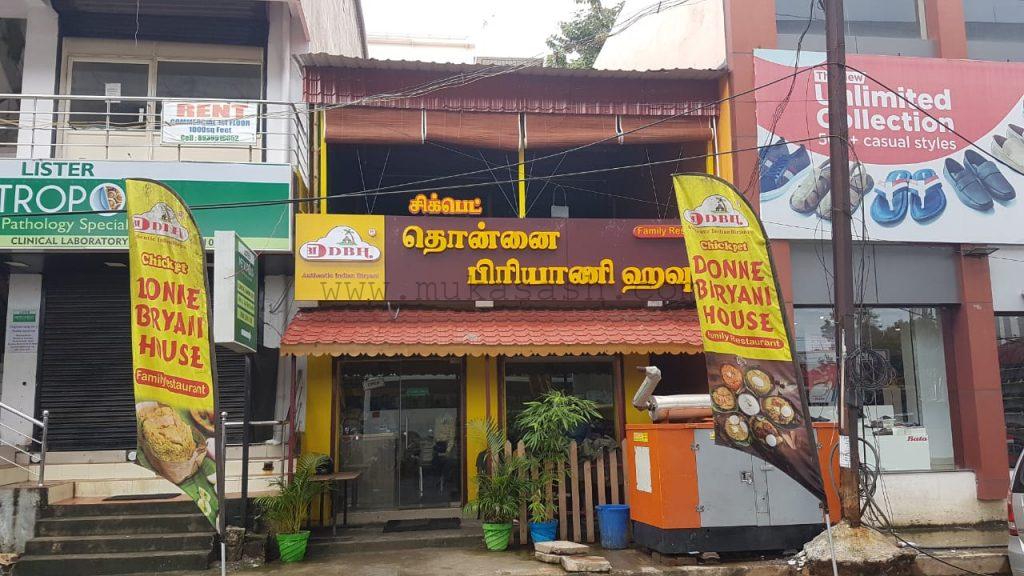 Quickly checked the menu and opted for Kshatriya Kebab Biryani, which was a variant of chicken biryani with kebab pieces instead of the usual chicken, I thought. That was rite, however, the Kshatriya Kebab was just close to Chicken 65, with bone and not as special as it sounded.
Biryani was made of short grain Seeragasambha rice, very different as compared to other biryanis in Chennai. I love every kind of biryani and I loved this too. Very mildly spicy, at the same time, a very flavorsome biryani.
Firstly, to appreciate this biryani, you should be willing to let go of this ego that Chennai Biryani is the best biryani. 🙂 Get yourself out of this notion and be open to experimenting different biryani styles and you'll soon start relishing this one. Hardcore loyalists, please excuse!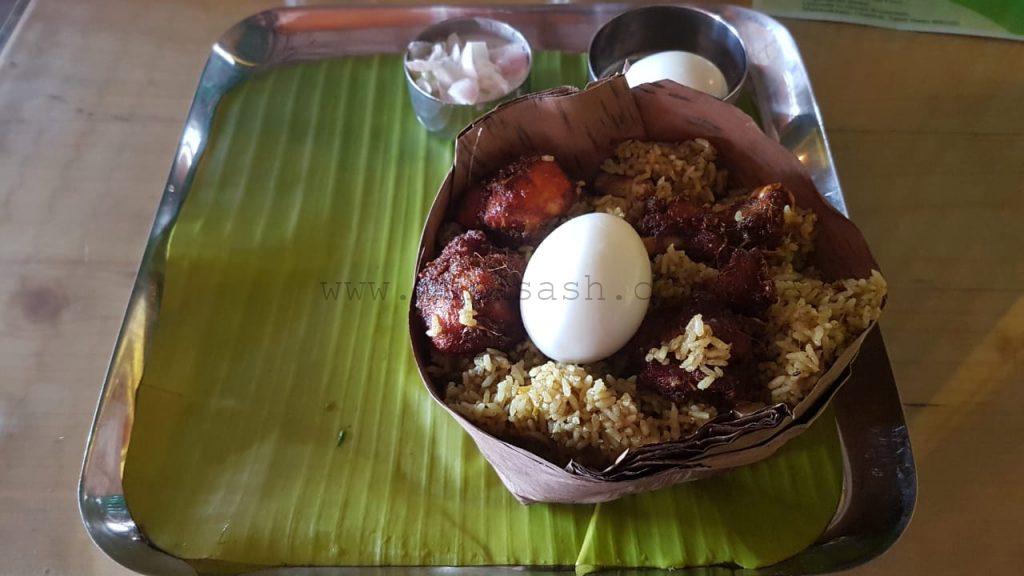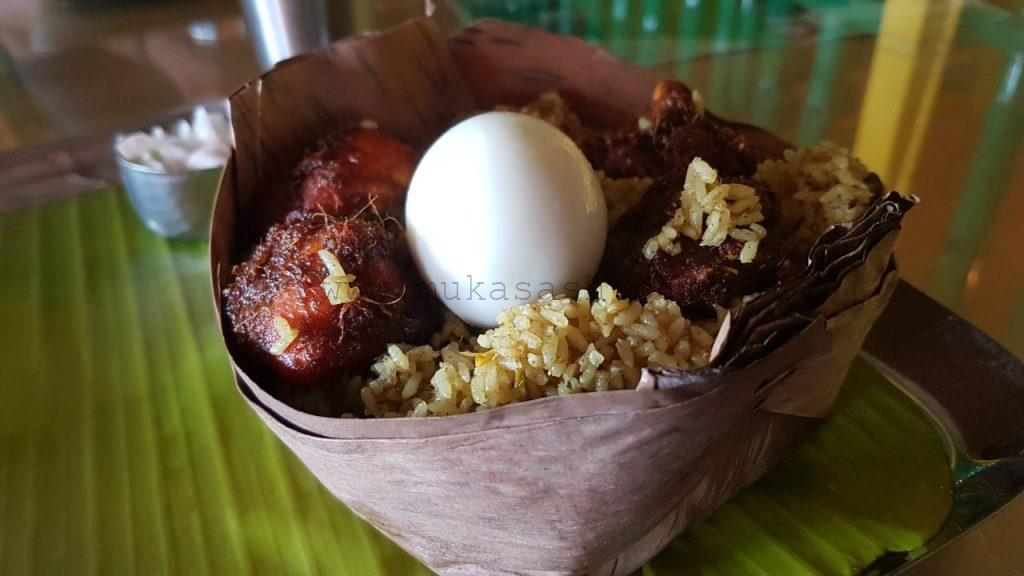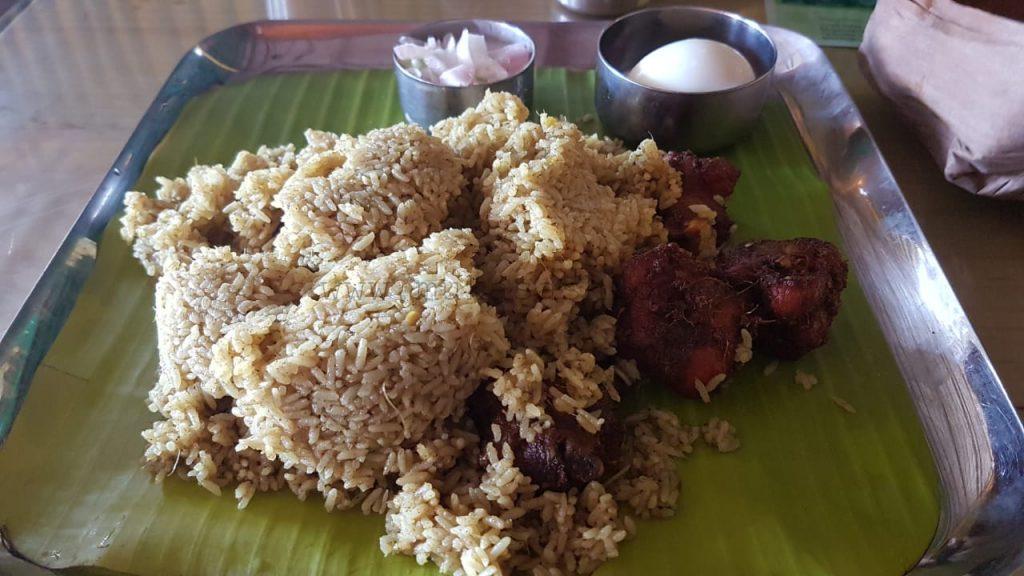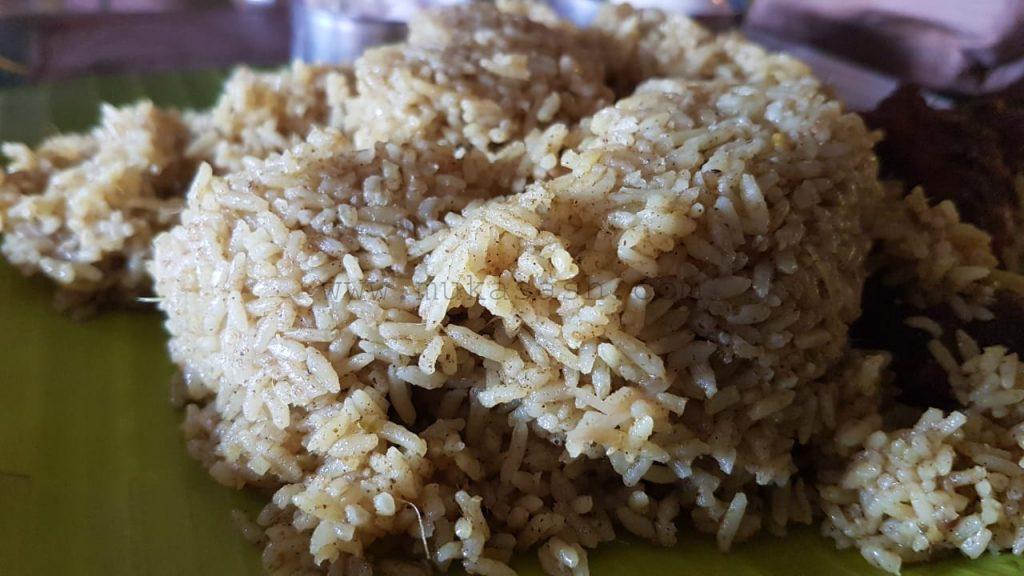 Being a solo diner, the typical predicament of 'one is too little and two is too much'. I hesitantly ordered a portion of Biryani Rice, this also came in a donne, but with a better shape profile. It was served piping hot and I loved it. I ate half of it and asked the rest to be parceled.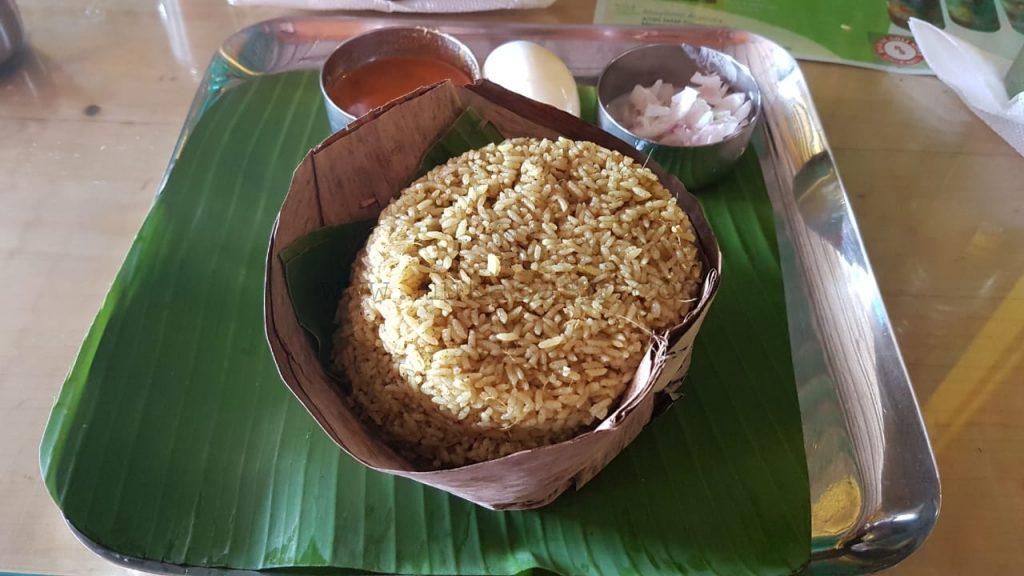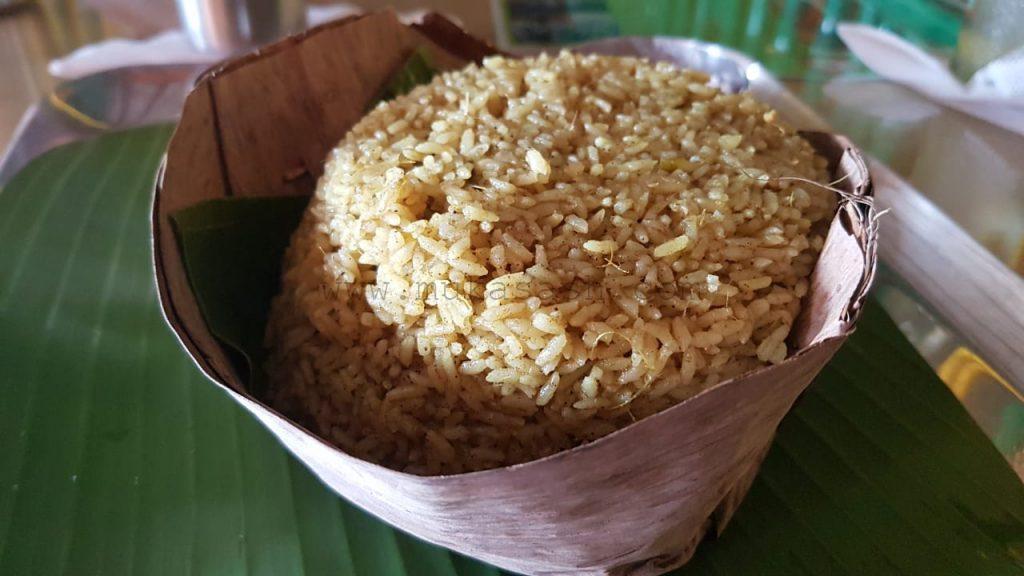 The accompaniments were Raita and a gravy. The gravy was decent, again mild on spice, but tasty.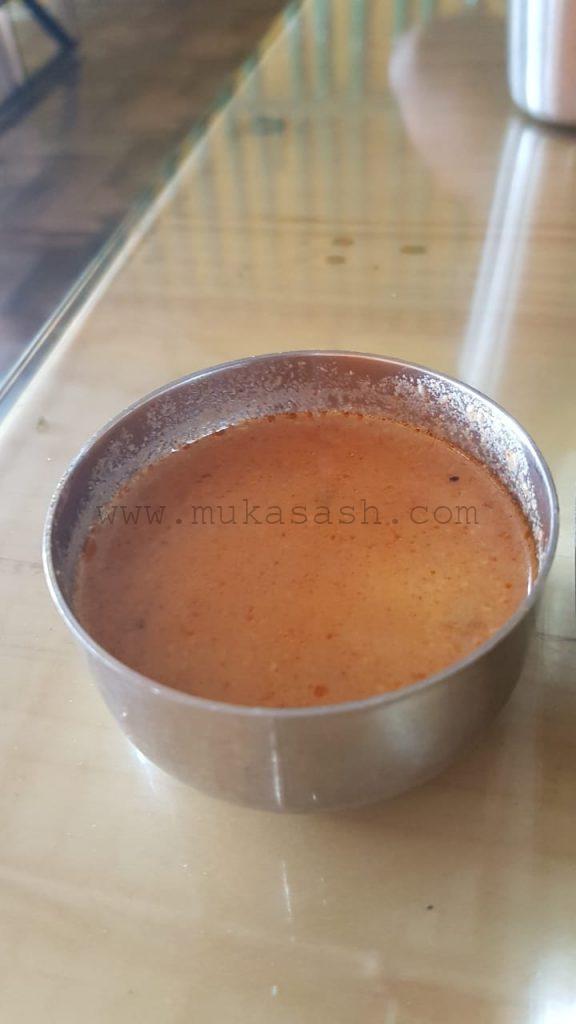 Finally, ended the meal with a Goli Soda, opted for Lemon flavor. It was good.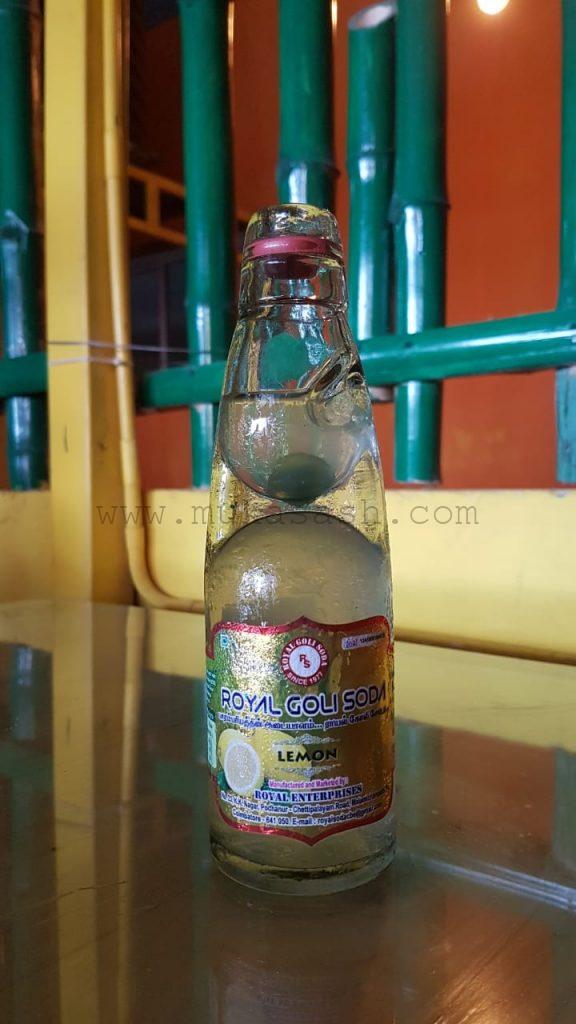 Paid 334 bucks in all, a satisfying lunch I would say. Next time, I'd gladly come back again, to try some chicken starters with Biryani rice.
Kshatriya Kebab could have been something more special for how it was named 🙂

IMPORTANT: they didn't have soup and any vegetarian dishes, so vegetarian diners, please excuse.