This place has been on my list for a really long time. Somehow, a visit never happened so far. Today, I had to meet a friend in Ascendas, and since I skipped lunch and the meeting took quite long to get over, I wanted to get something to eat around 5PM. Quite hungry, decided to go to Writer's Cafe, not too far from Ascendas.
The place was packed in the evening, predominantly uniformed college kids from the Law college. I know I sounded too old when I said that 🙂 Had to take the only two-seater table at the very end, near the kitchen. I had to go through book shelves and some Christmas Presents for sale, didn't look at anything, headed straight to the table.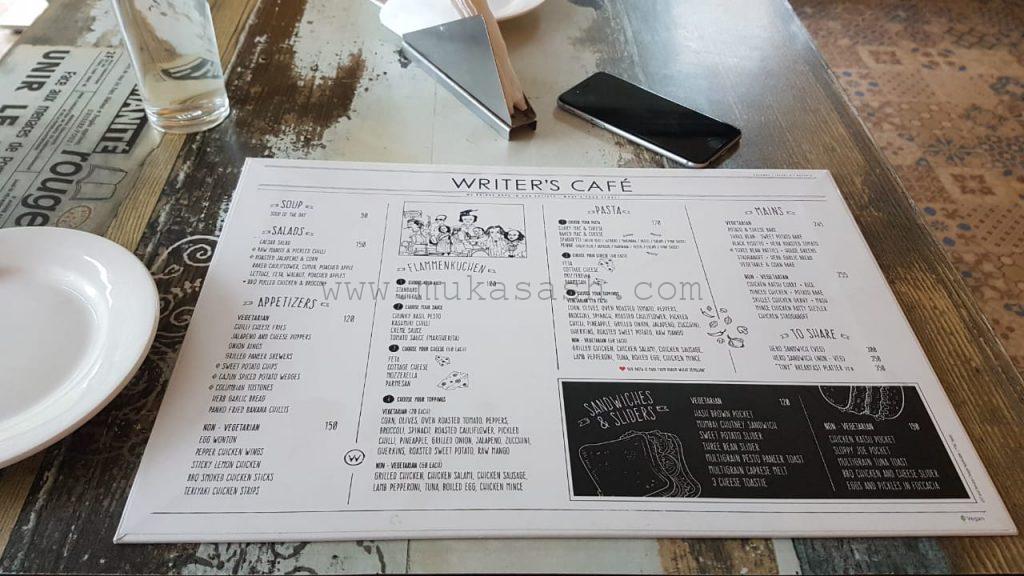 Quickly ordered Barbecue Chicken and Cheese Slider. It was in the sandwiches section, priced at 190 bucks, assumed it was going to be filling. Ordered a black coffee with that.
What came was three tiny buns with a filling of Barbecue chicken and cheese. It tasted good, without a doubt, but too little for the price.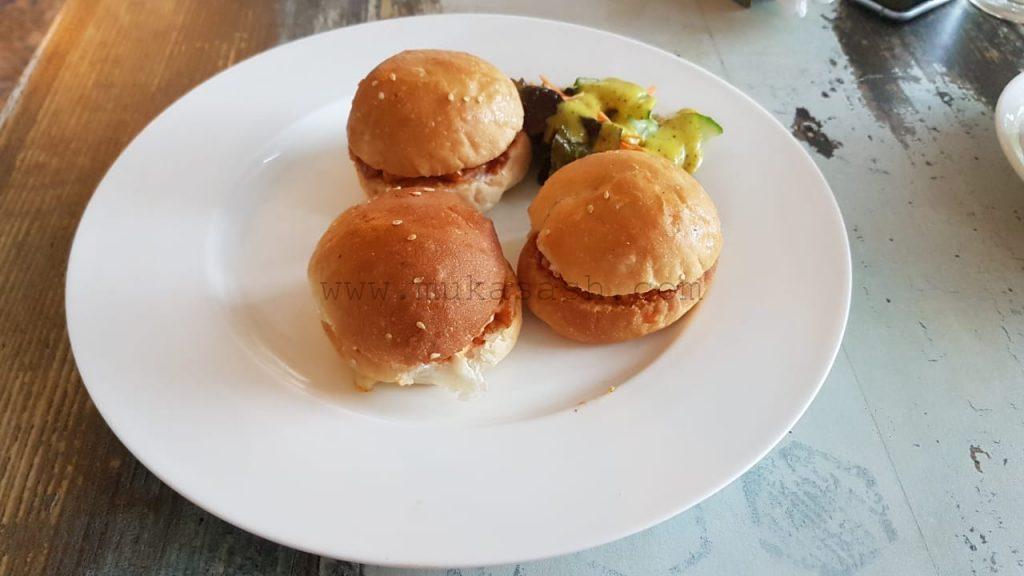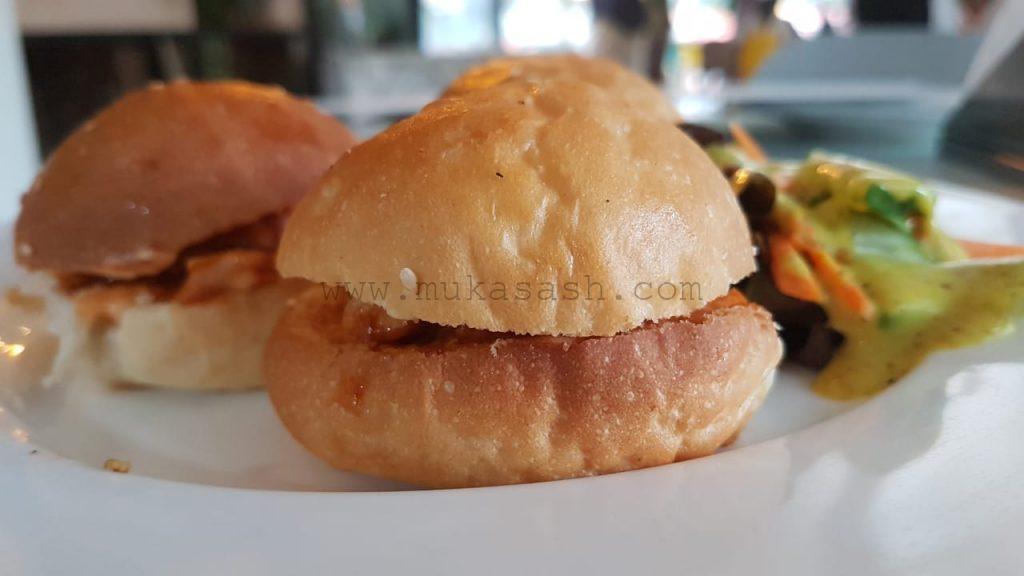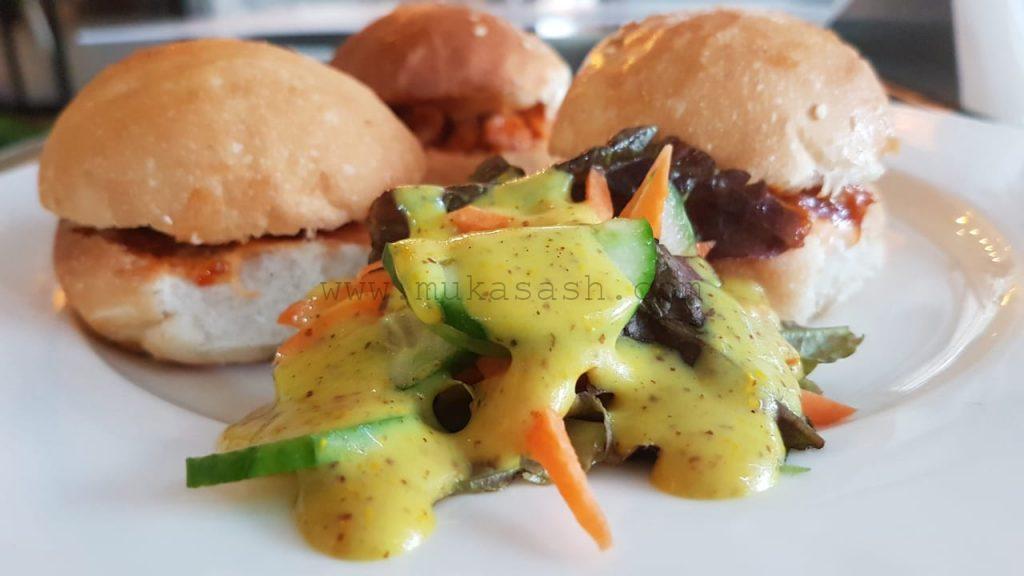 Black Coffee was very good, loved it.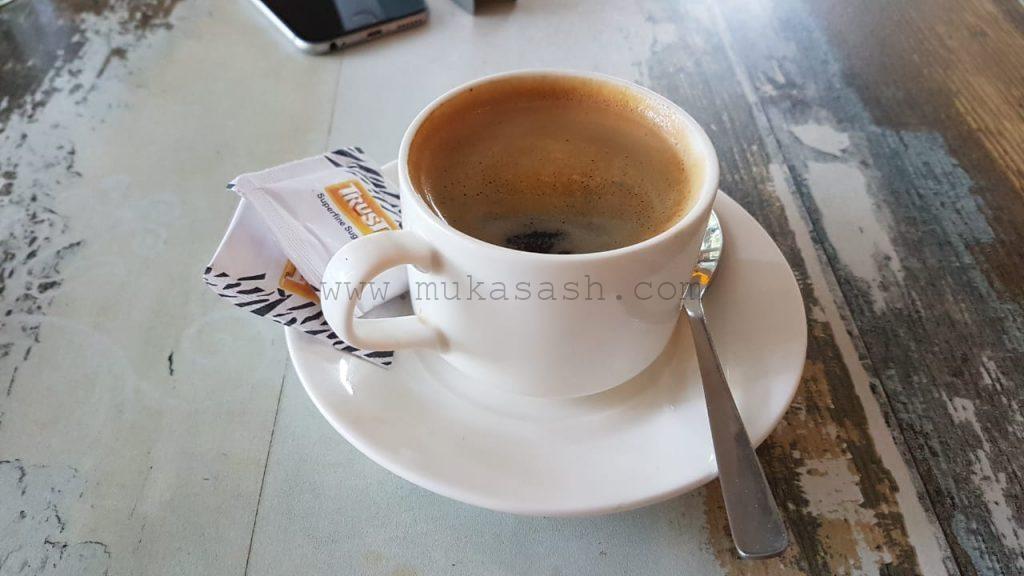 Specifically asked the waiter to recommend something that is bigger in portion size from the sandwiches section. Didn't want to choose anything from the Mains as it was quite untimely for lunch.
Ordered Multigrain Pesto Paneer Toast. For 120 bucks, I wasn't expecting it to be any bigger 🙂 It was very tasty without a doubt. the crispy toast, very soft paneer with the pesto sauce, it was yummy. Had to ask a couple of times for a fork, to eat the salad. Fries was crisp and good.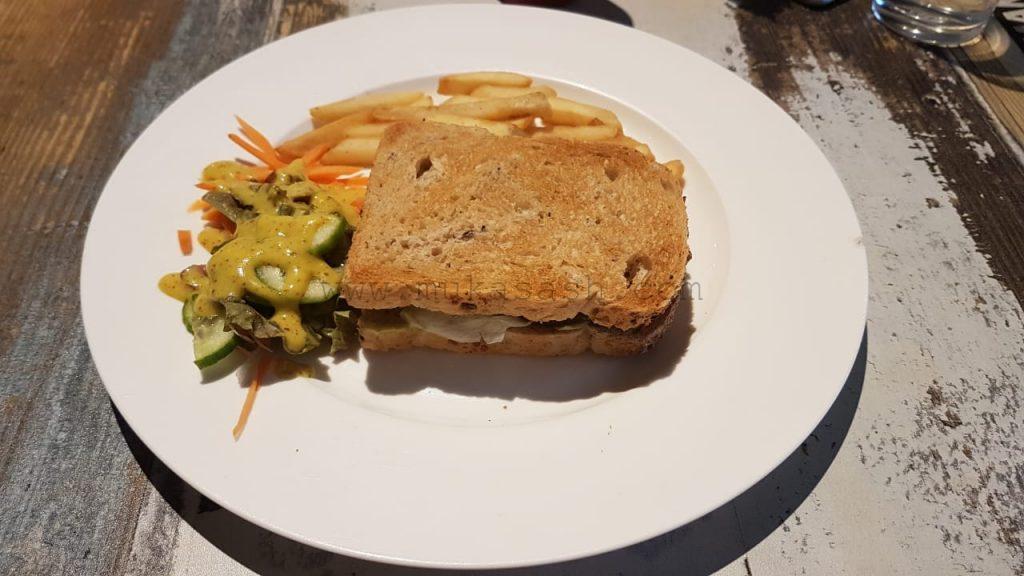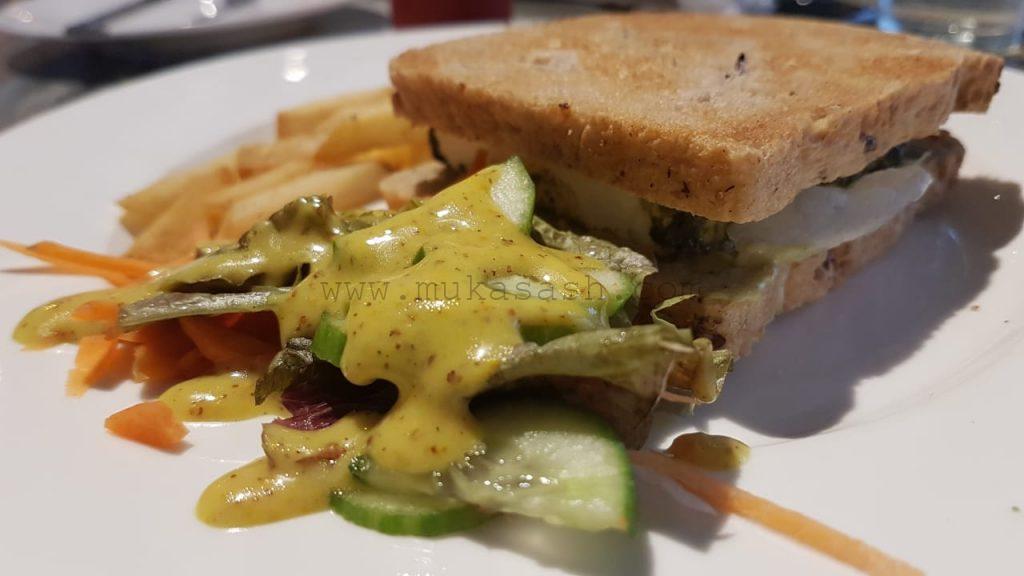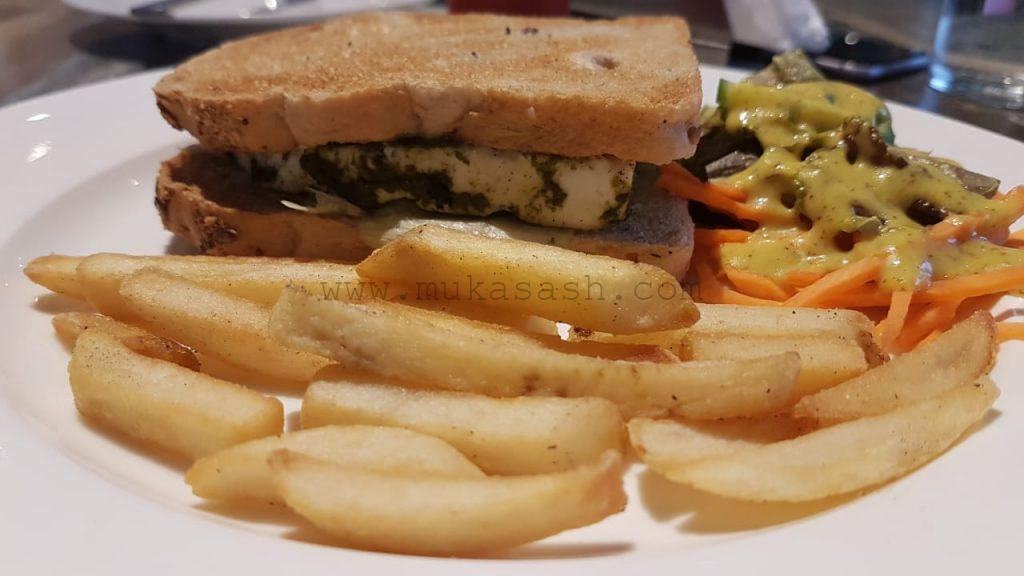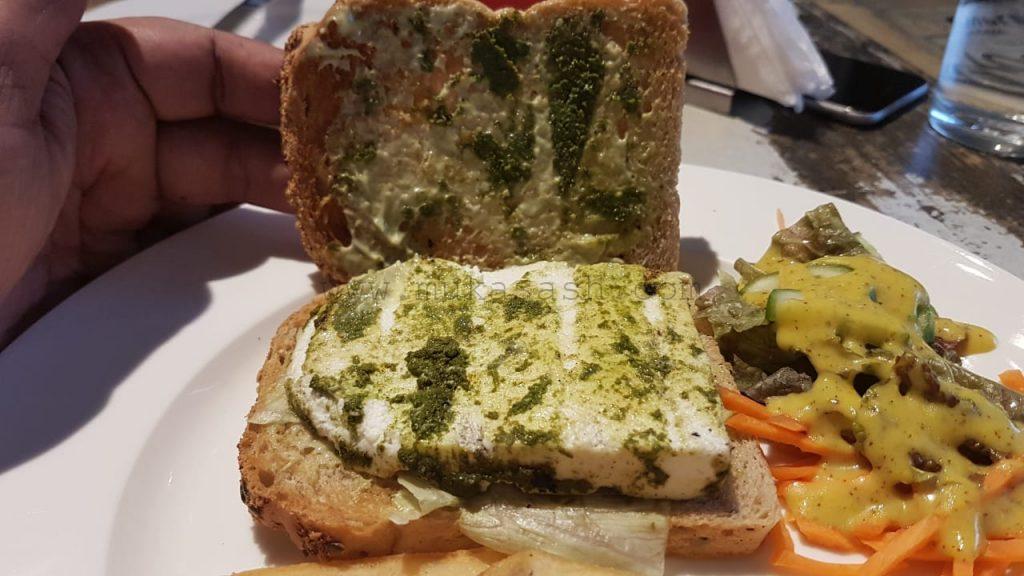 One small thing I would like to point out, I would have liked the waiter to at least use a plastic hand-glove when serving salad on the plate instead of his bare hands. I'm saying this because he was also clearing plates when customers finished. I got to see this as I was seated on the last table facing the kitchen for sometime and then decided to turn around. 🙂 I'm not too picky about these things as I am used to places where gloves is unheard of. Just an expectation of some basic standards in a place like this.
Paid 408 bucks in all. I would have concluded this review saying this place serves tasty food, but not value for money, until I read something about this place – This is a non-profit collaborative venture with Higginbothams, the legendary book store, and all the profits go back to the International Foundation for Crime Prevention and Victim Care (PCVC) and to support burn victims. That's it! I just removed the parameter of price and VFM from my mind! I would gladly pay a little more without a second thought for something like this.
People who love to read a book with a cup of coffee can head here straight! I also saw a lot of Christmas hampers for sale. I'm definitely planning to go back and buy something from here!