This place is certainly one of its kind in the heart of the city, serving Andhra snacks. G. Suryanarayana Snacks Center is located in a street parallel to Pondy Bazaar, quite easy to locate using Google Maps. I've been here about 5 years ago, and perhaps once or twice, a couple of years ago.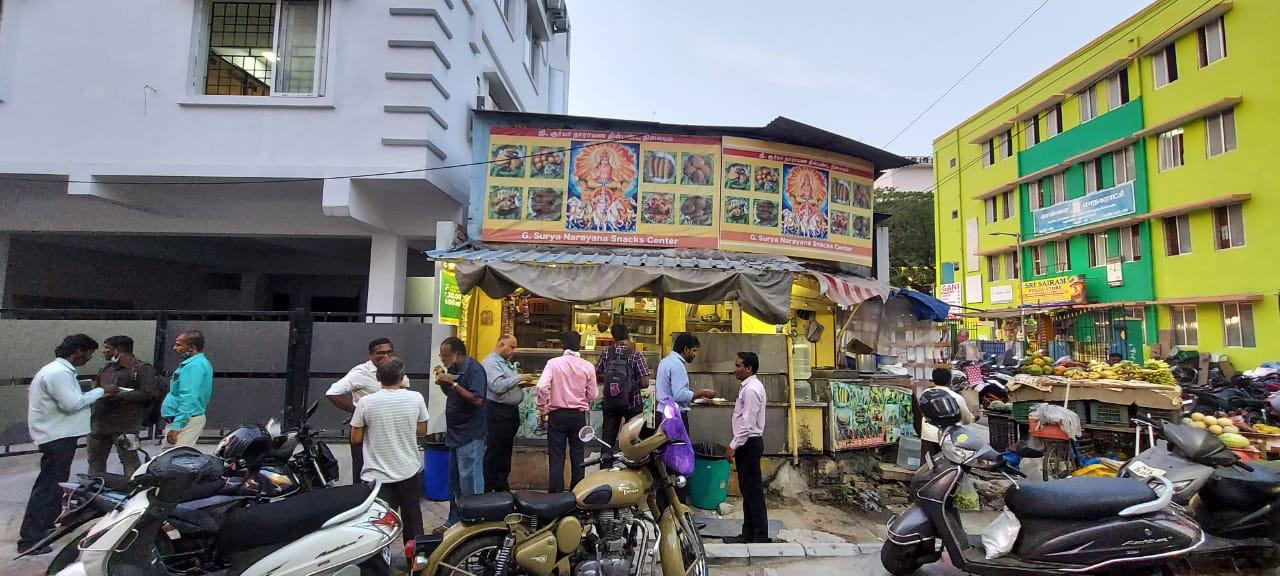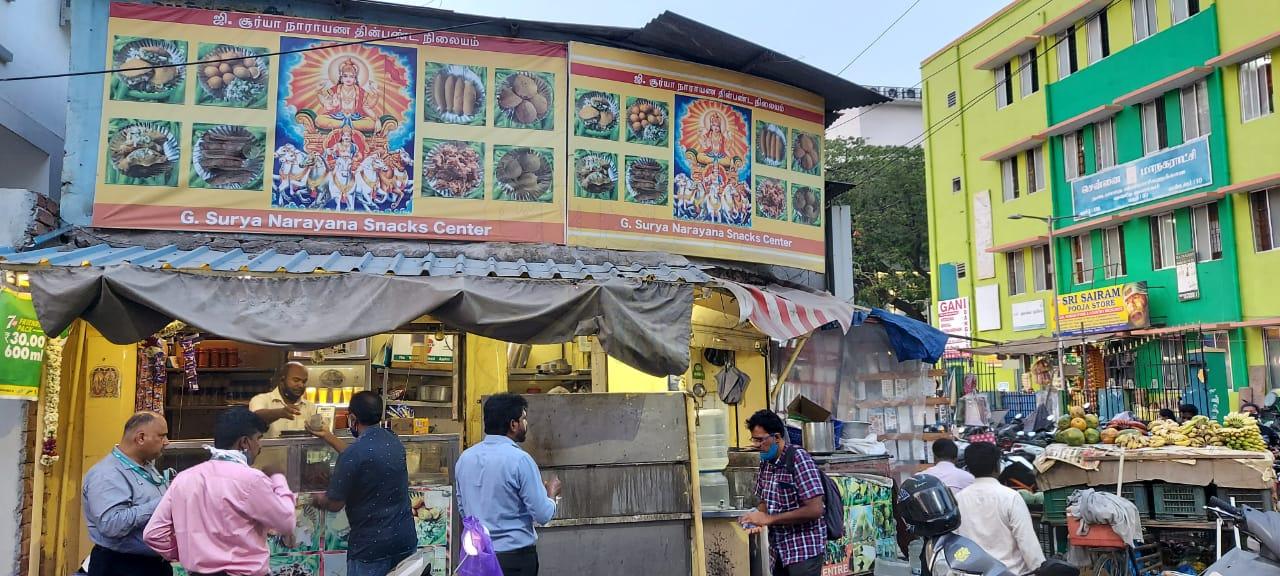 Since we knew what to expect, started off with our favorite – Mirapakaayi Bajji stuffed with cut onions. Specifically asked for one plate with slightly less chutney so we could relish the spicy podi sprinkled on top of it. Except the fact that it was only warm and not piping hot, it was awesome.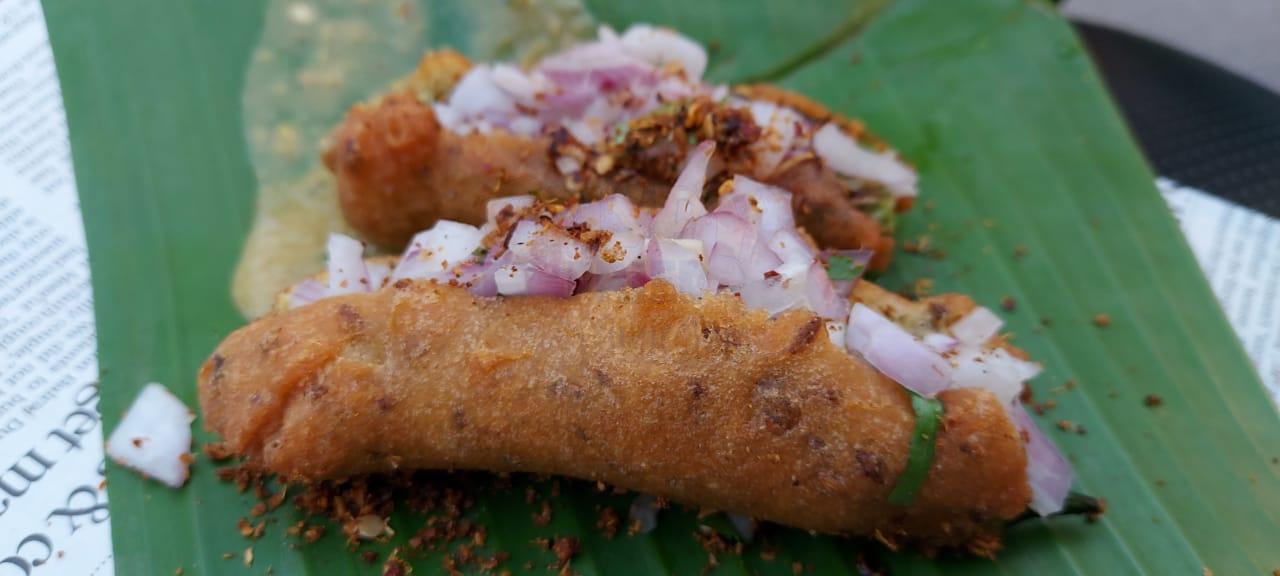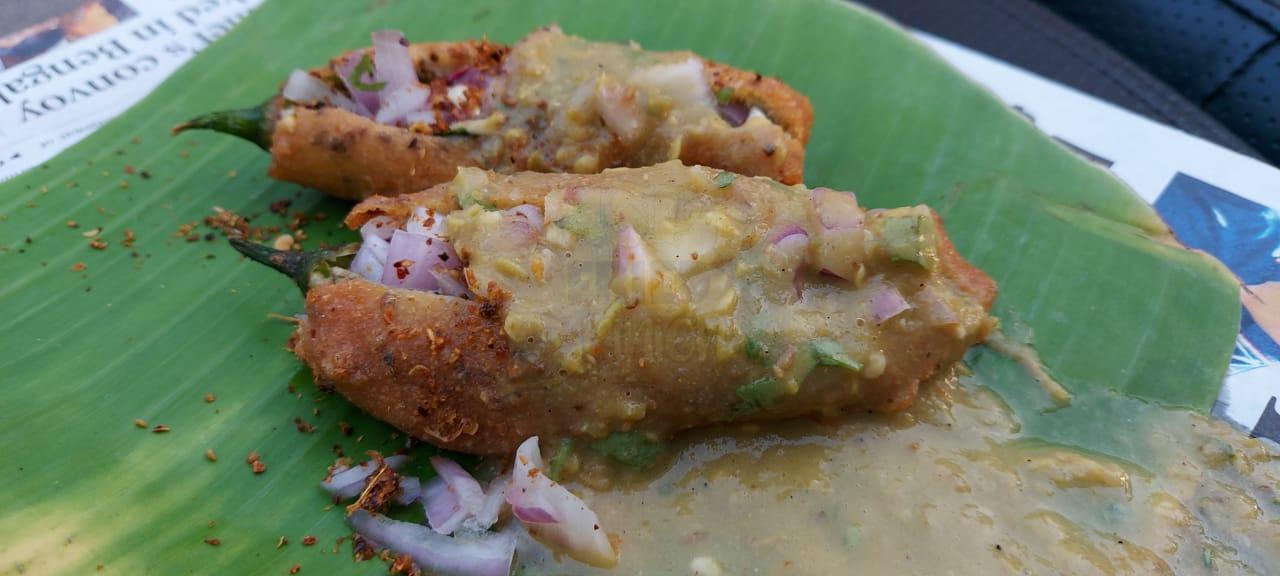 Next we ordered a plate of Punugulu. This wasn't hot either and today it was quite average. Didn't feel like it was their best. I've had better ones here.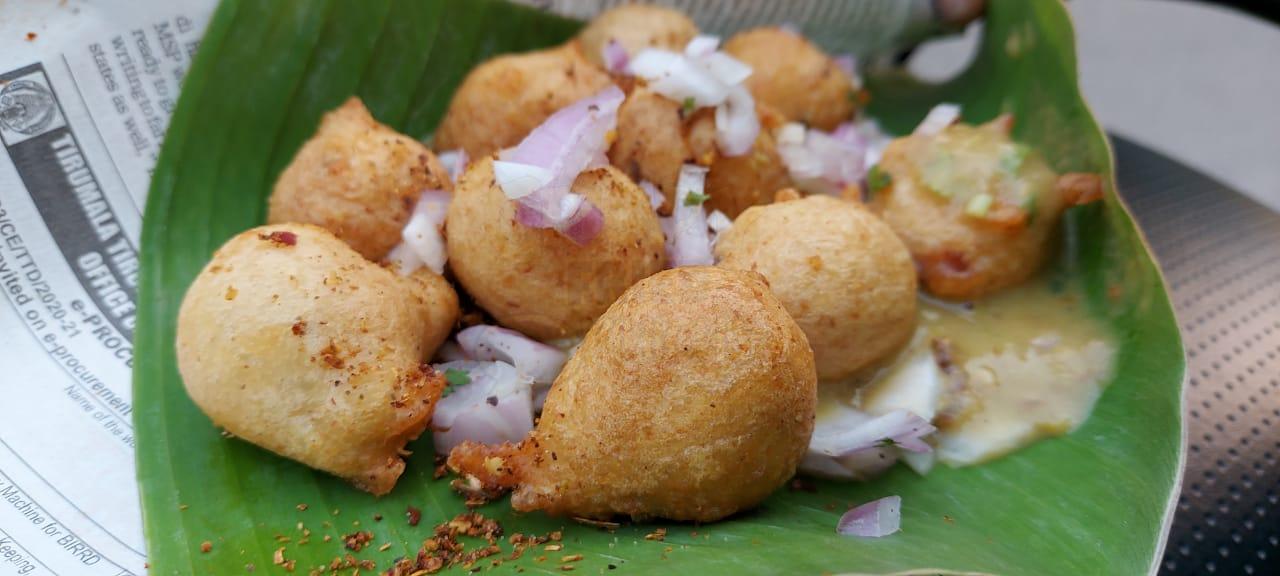 Next we moved to Potato Bajji, also stuffed with cut onions. This was superb, just made, and piping hot. Ideally, this is how all of them should have been for best taste.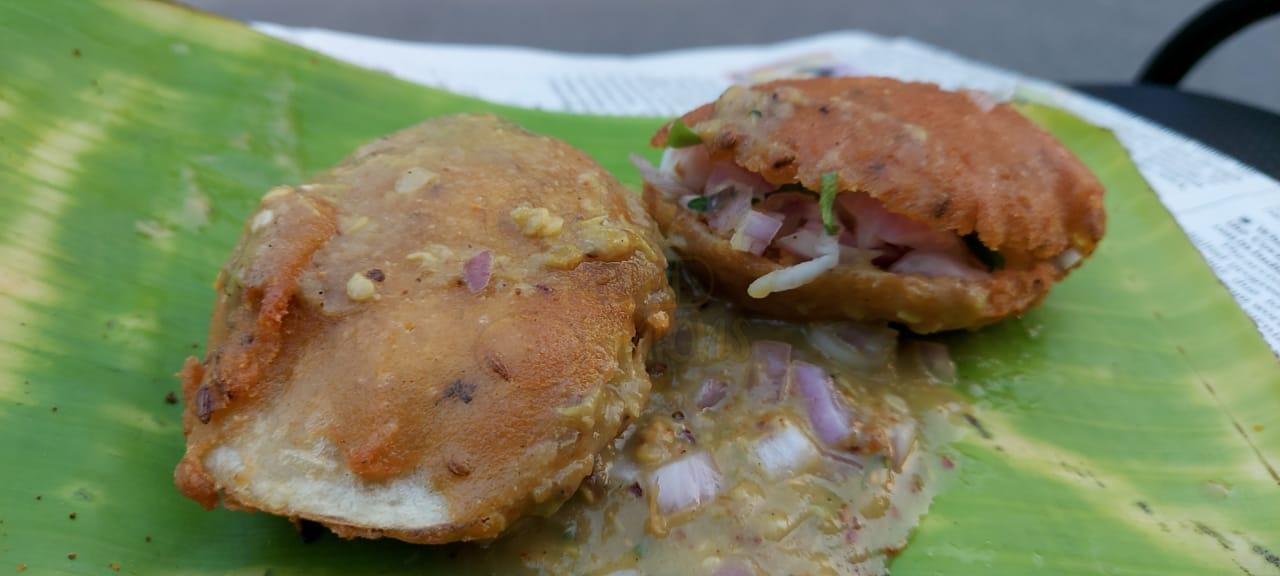 Then we decided to try another variant of Chilli Bajji, which they said was fried chilli bajji. This was also good, and the chilli felt a bit tangier. Probably soaked/treated in Tamarind juice.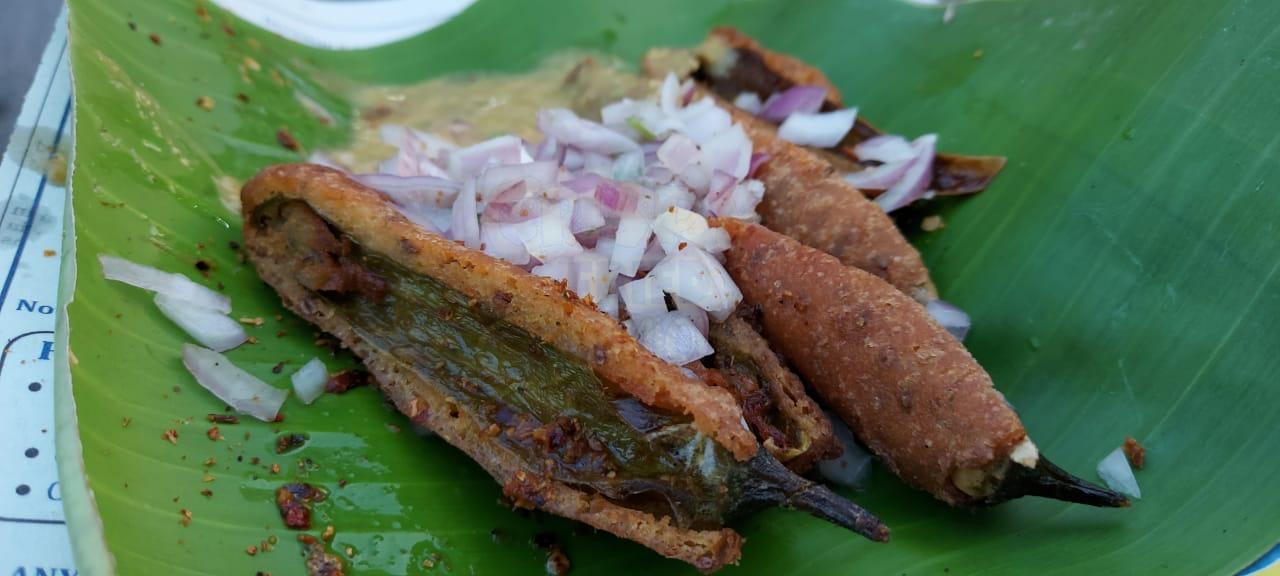 Since we were in no hurry, and could see new batches were getting ready, wanted to try Potato Bajji and Punugulu, both piping hot and with less chutney and more podi. My opinion on Punugulu only changed very little. Potato Bajji was lipsmacking!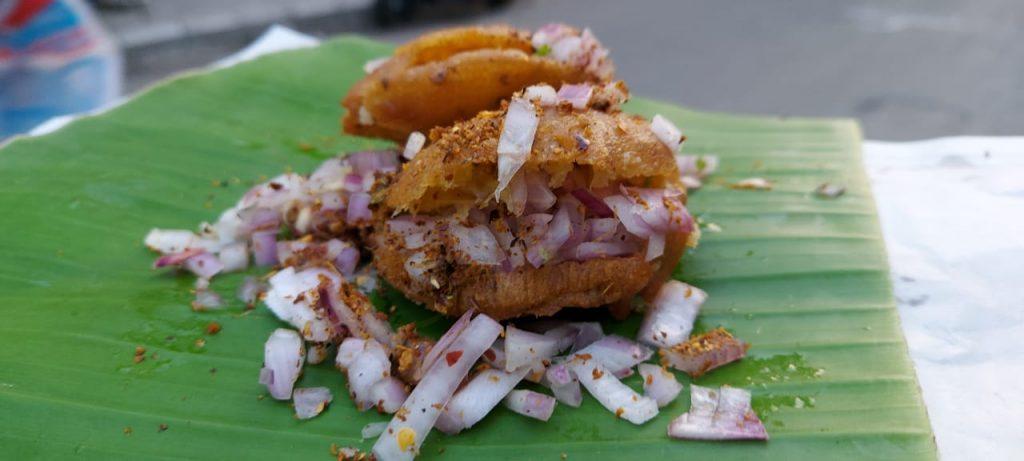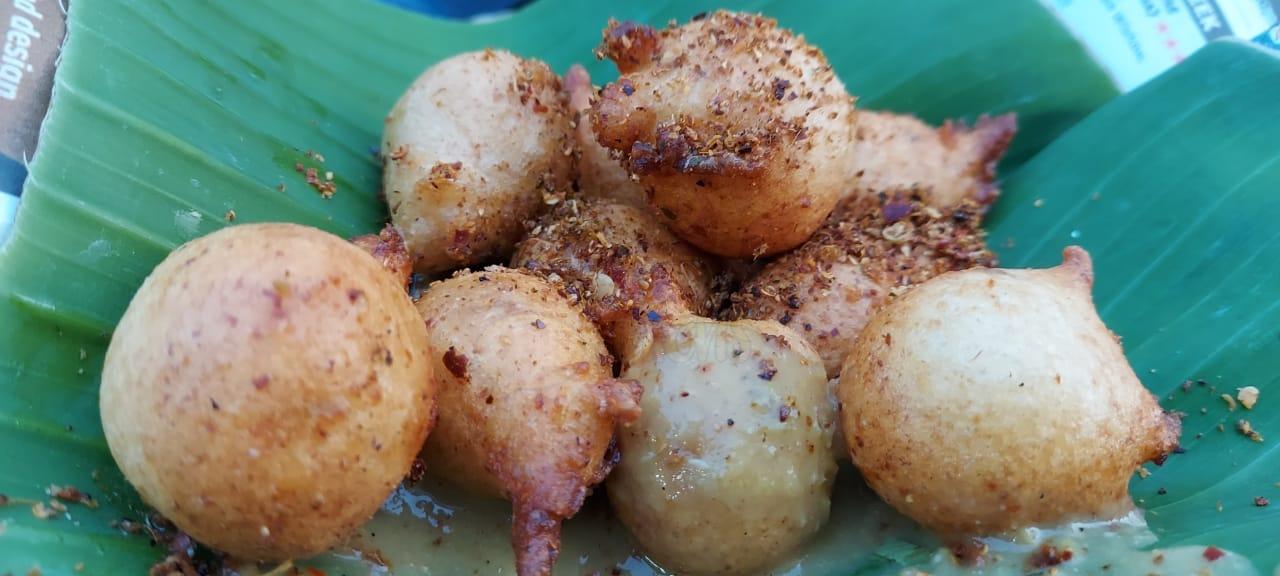 We were told that they weren't making Samosa nd Veg Bonda, and that was supposed to be their special items. Well, another reason to come back, I thought ! 🙂
By now, we were done. decided to end it with a cold Badam Milk. They have it poured in glasses and refrigerated. It was very basic, like readymade powder mixed with milk, but quite a few almonds floating on the top, and that's all was expected. You can't expect a Kakada Ramprasad kind of Badam Milk at this price point. After all the oil and spice, it was soothing.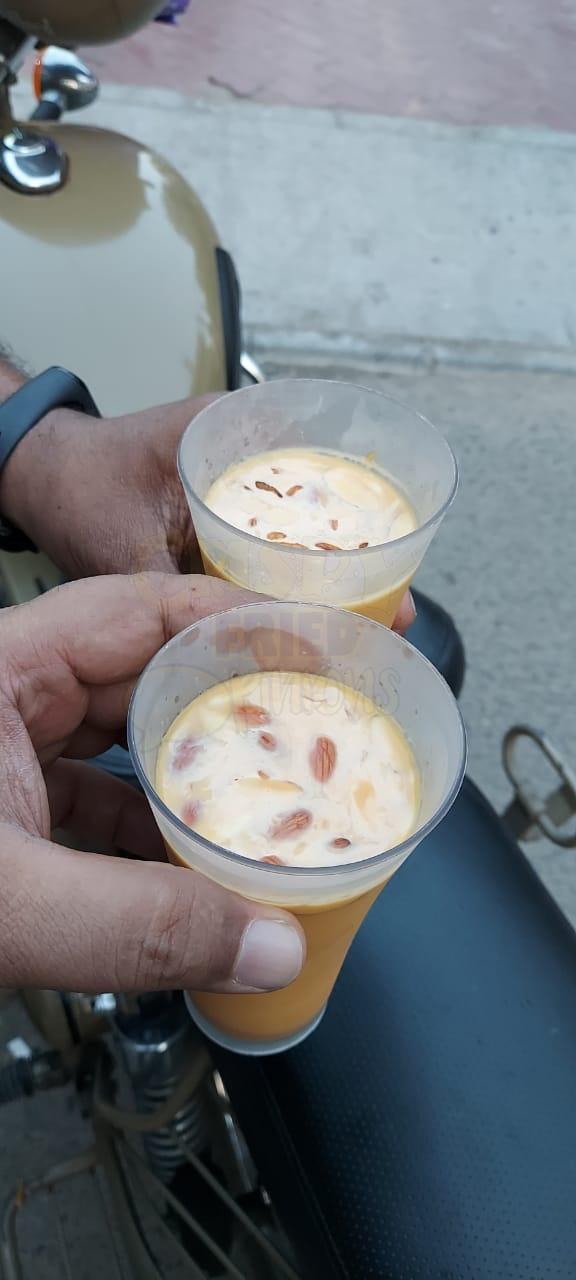 With that we finished our evening snack session. A brief conversation with that person in Telugu, and we paid 290 bucks in all.
Sometimes you just have to be lucky! If you are there right at a time when Bajjis are just made, obviously your experience would be way better than having them lukewarm. Its definitely worth a try if your're in this part of the city! I'd gladly come back too.