One of those on-the-go dinner plans with a friend that brought us here, all the way from Velachery. While he was driving, I was just checking various options and spotted Kabuki, a relatively new kid in the town, a Japanese restaurant with a bar. Looking at its location, it did not take long to figure out that this was erstwhile Thirsty Crow.
We entered around 8 PM, and the place looked quite empty except for a couple of tables occupied by a few Japanese customers. As the evening progressed, I did see more people come in, a few for takeaways too. There were a few formalities around providing name and phone number on entry, as they had to fix some membership on the fly, to adhere to FL2 licensing norms. Thankfully, it didn't take too long.
The place was quite nicely done on the inside. Japanese paintings, flowers, and neatly placed chopsticks on the table, it did create a Japanese feel overall.
I deliberately underexposed this pic to get details of the lampshades, otherwise it was quite bright inside.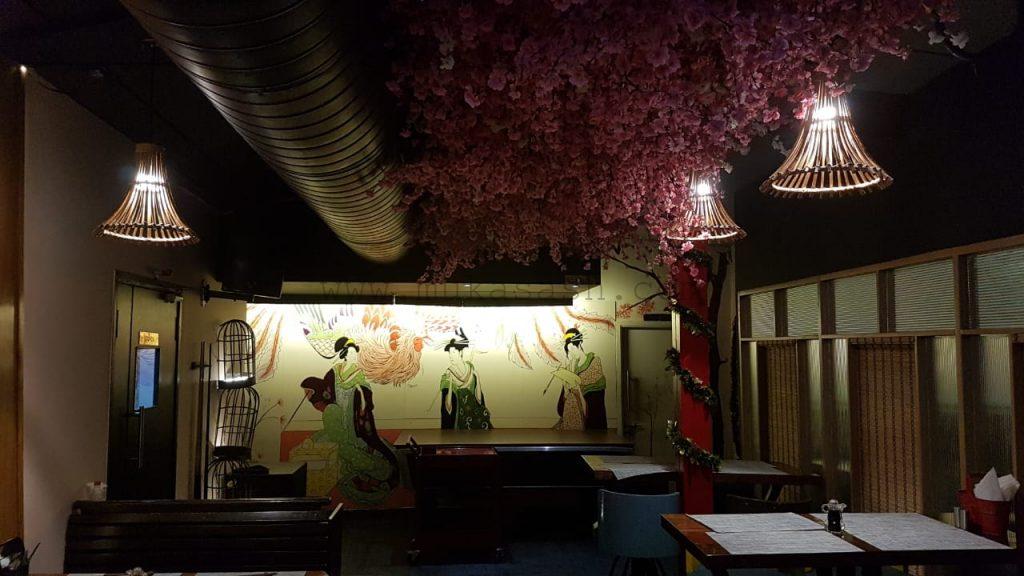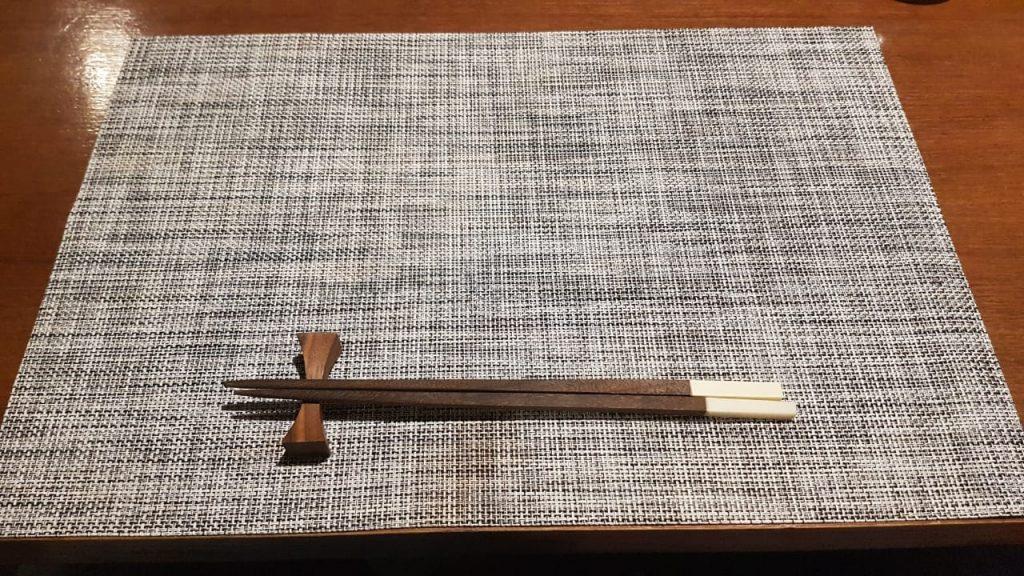 I have certain restrictions to eating meat, and I know Japanese menu can be very elaborate. This visit is certainly not to explore the breadth of Japanese cuisine, but just to order whatever was possible within my limitations and enjoy foreign flavors. Just that you know. 🙂
As a basic expectation in any Japanese restaurant, inquired if they served Sake, the Japanese rice wine, to which they replied in the negative. However, they said they served Jinro Soju, which was a consolation of sorts. If not Japanese, at least Korean, I thought. 🙂 Quite disappointed, and still in no mood to have domestic spirits, I ordered a bottle of Jinro Soju. It was served by the bottle and a 375 ml bottle was priced at 1K. Quickly, to those who're not aware of what Soju is, it is a clear neutral spirit, close to Vodka but with only half the alcohol content in it. It is served usually in a shot glass and consumed neat, generally with food.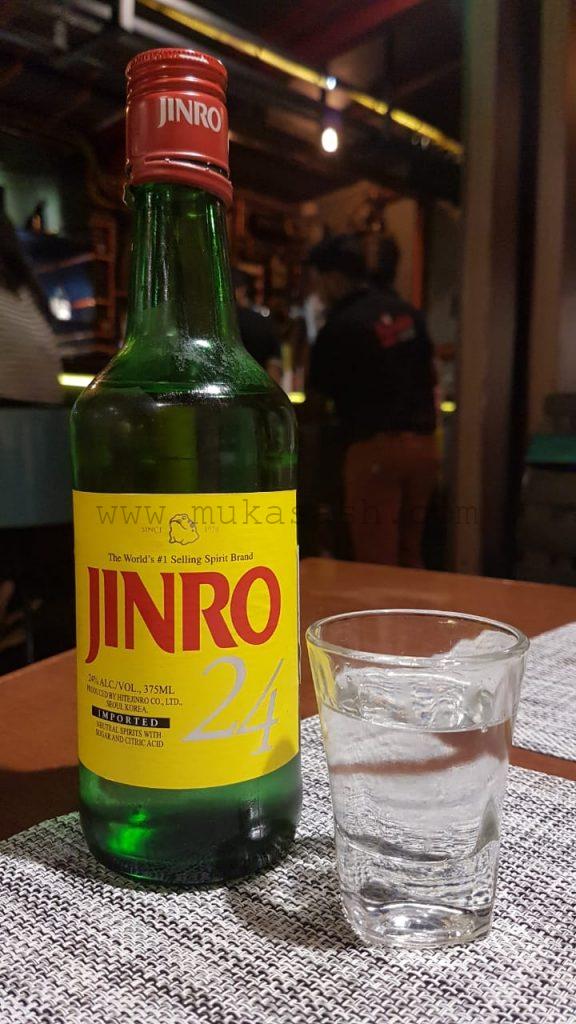 After briefly exploring the menu, and as I said earlier, taking all parameters into consideration, ordered a Chicken Katsu for starters. I've had this earlier in other Japanese places and knew what to expect. A deep-fried chicken dish which can't go wrong. It was wonderful. Absolutely soft and nicely fried Chicken tasted awesome with the tangy sauce that was served along with it.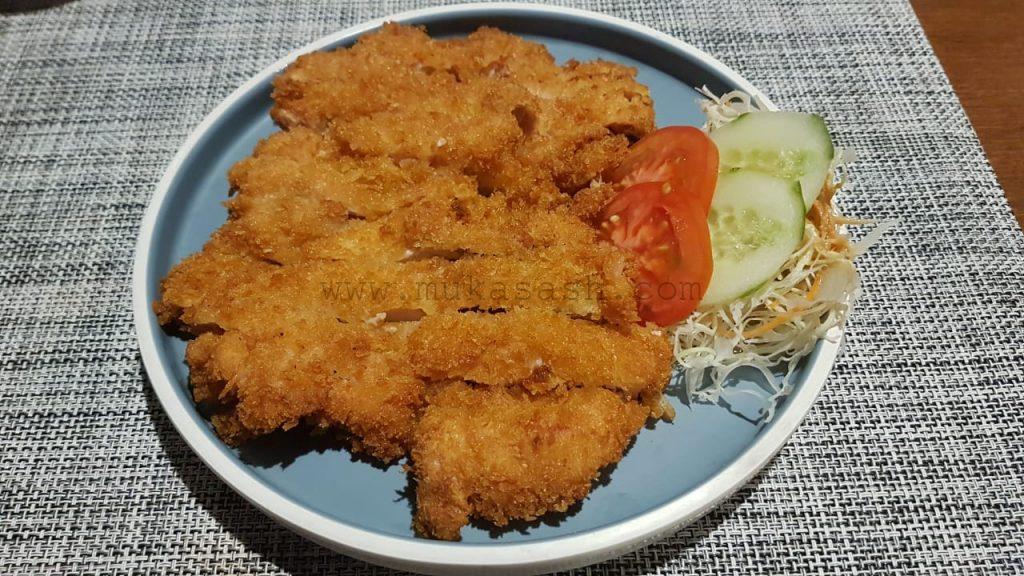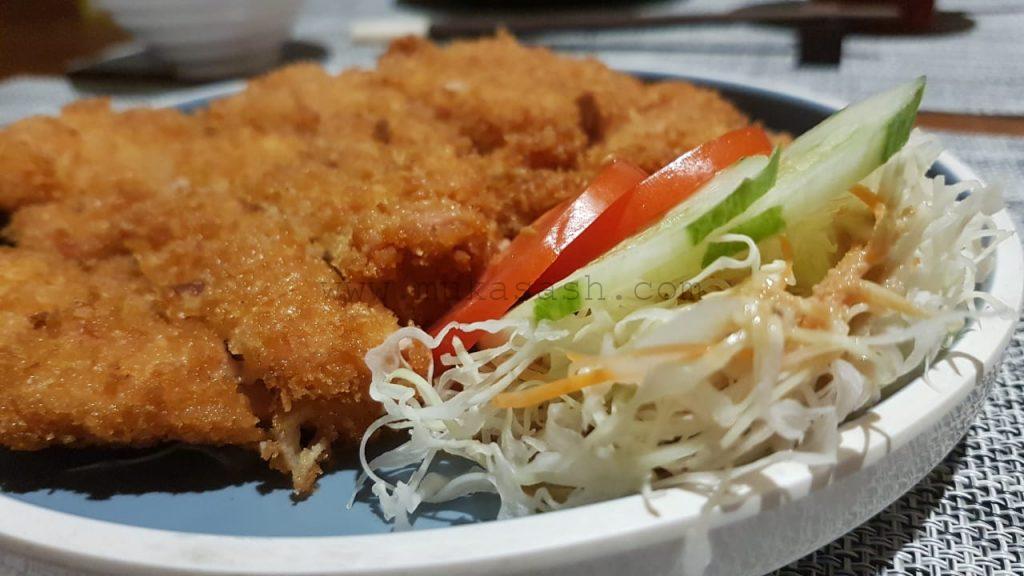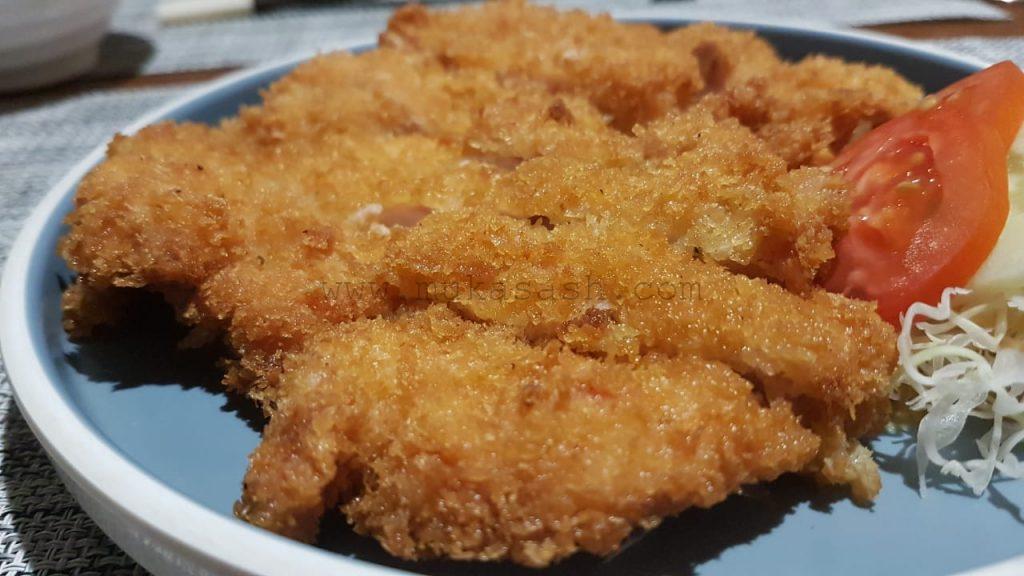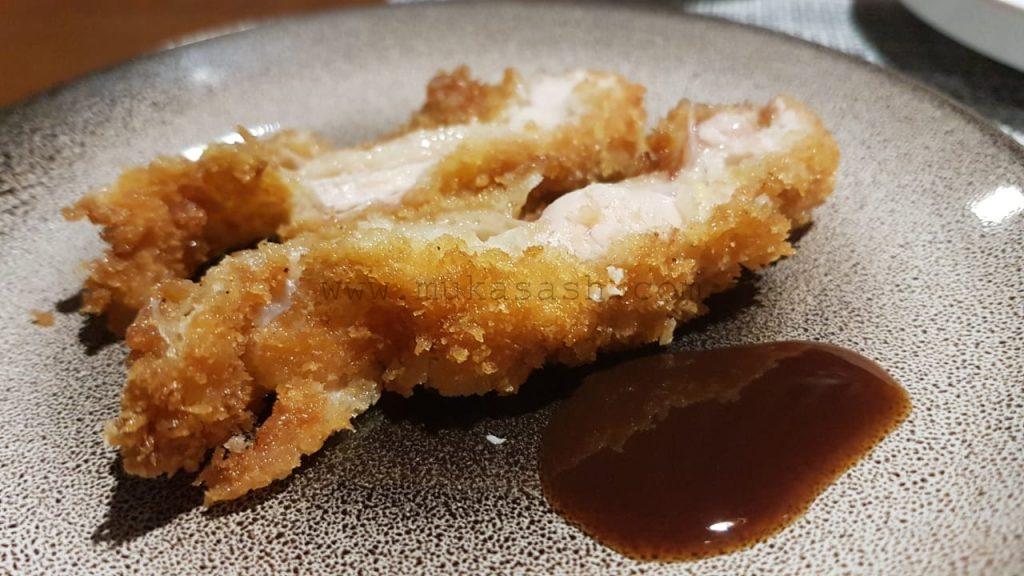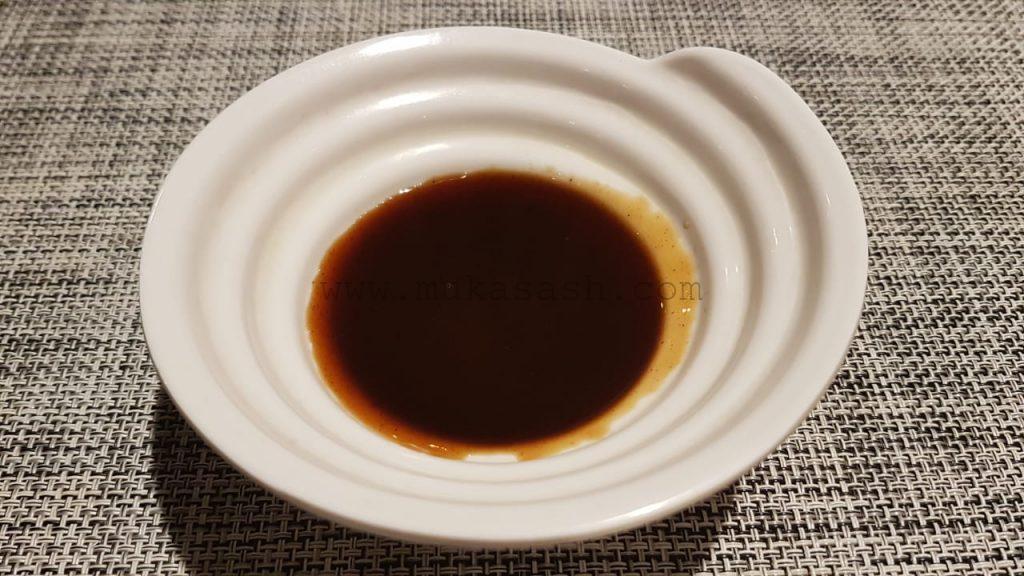 Meanwhile as an afterthought, also ordered a portion of Miso soup. Reminded me of my previous experience at Aki Bay where i had a bowl of Ramen and the primary composition in it was Miso Soup. This had a very different flavor, more an acquired taste perhaps. I wasn't too comfortable with it, but could manage. The tofu cubes were very soft, like a jelly.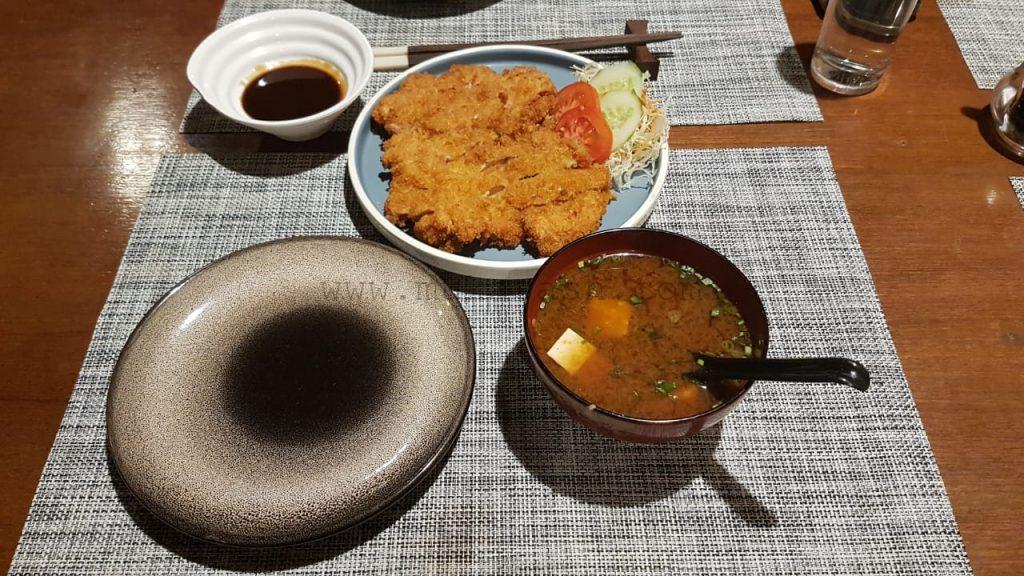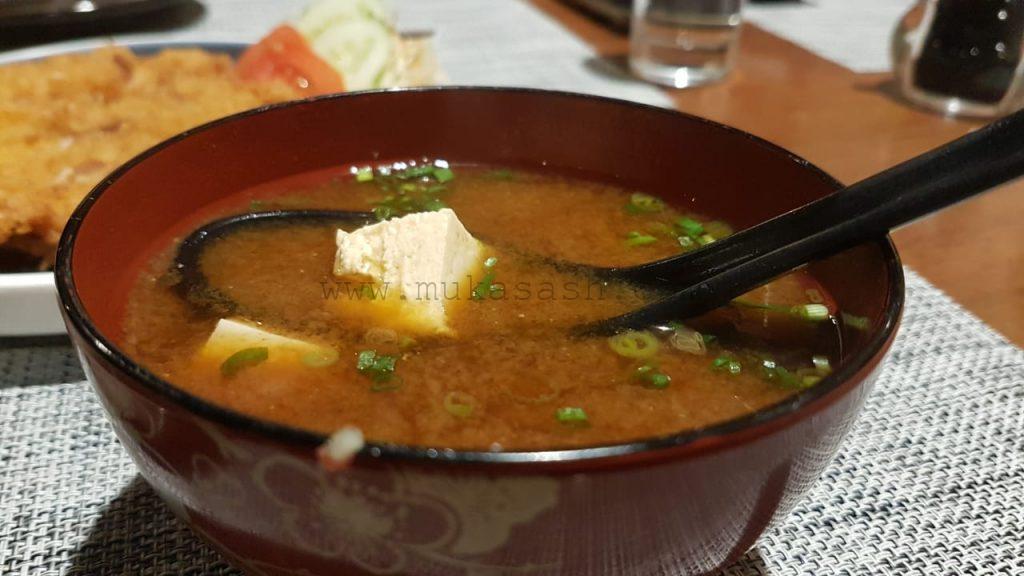 My friend, who's also an avid foodie, is more open to experimenting with meats and has no reservations. He chose a Sautéed Vegetables and Pork dish for himself, and seemed to like it very much.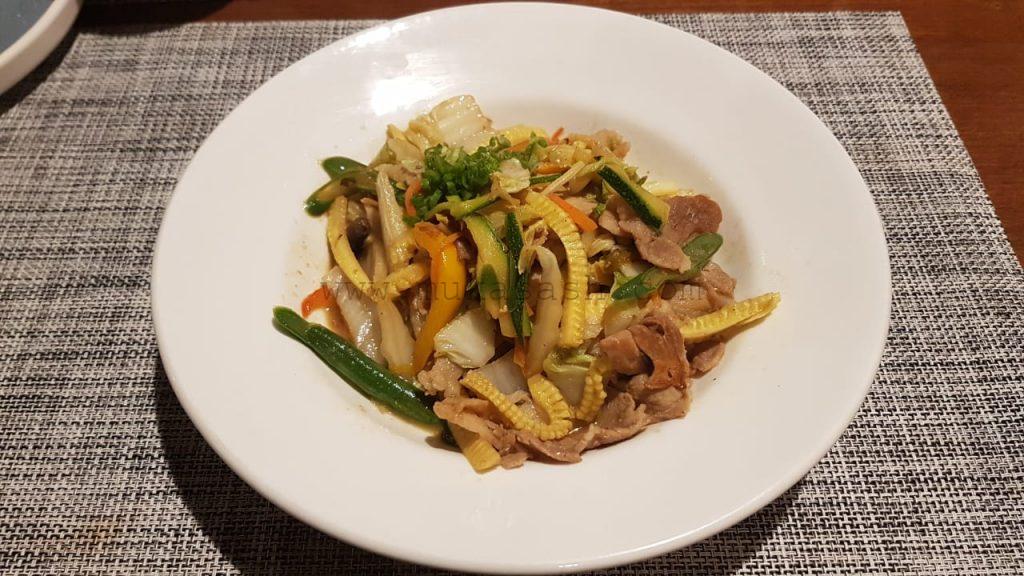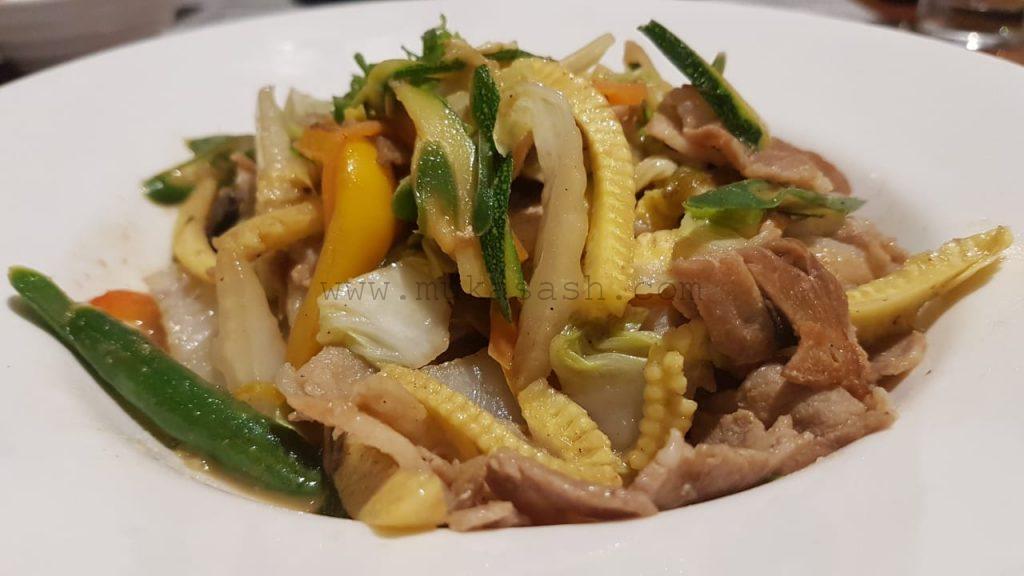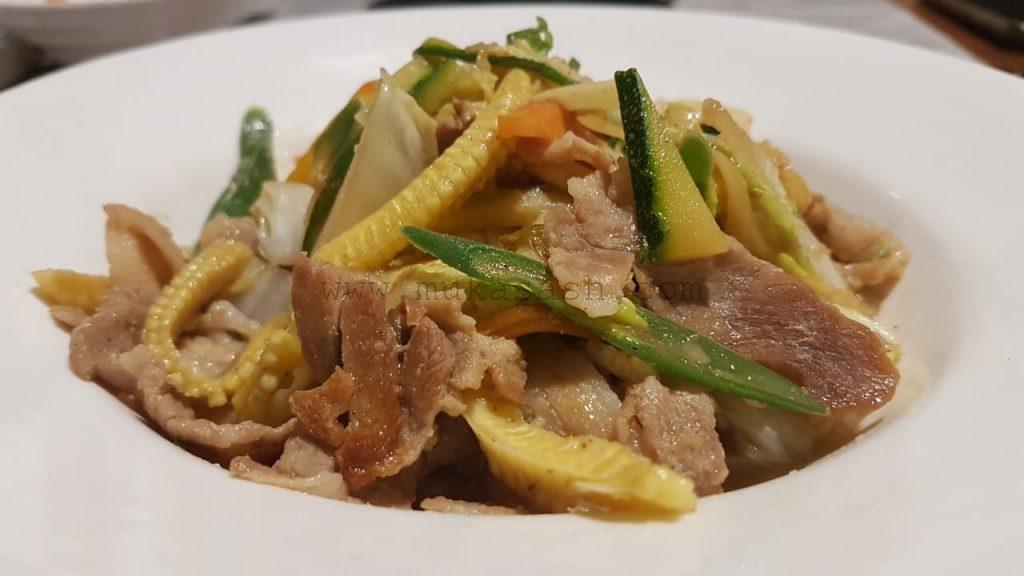 I played it safe, chose a familiar dish Tori Teriyaki Don, which was basically a bowl of rice with Teriyaki Chicken on top. This was actually served with a portion of Miso soup which we were unaware of. Had we known that, we wouldn't have ordered another one. Would have been good to be informed of this in advance. I liked the rice and chicken, and I actually relished it.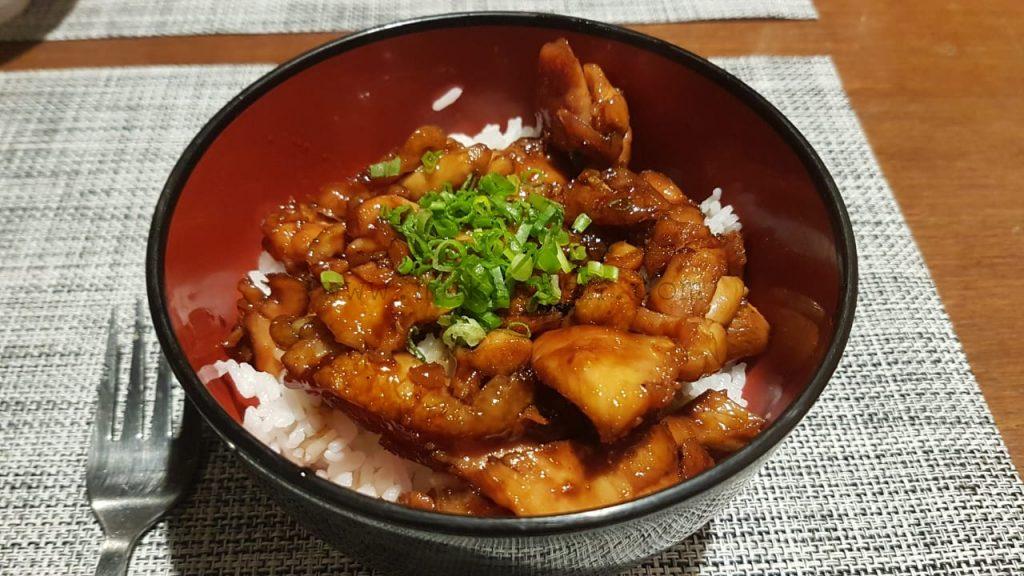 Another thing which was an obvious miss was the desserts, surprisingly they didn't have any! I was hoping to try some Japanese dessert. Remember trying the Matcha pudding at Aki Bay, it was quite tasty with Green Tea flavor.
Food was very tasty, not a slightest complaint there. However I would definitely like to see Sake and some desserts on the menu next time I'm there, so the experience is sort of complete. We paid about 2.7K in all, including the bottle of Jinro Soju which was priced at 1K. I would say that's very reasonable for a Japanese restaurant.
Don't ask me what is a Japanese meal without Sushi, because I'd like to believe what I ate was Japanese and I'm quite happy about it. 🙂