This visit to The KNK project was absolutely unplanned! Until the last minute, a couple of friends and I were actually headed to Kebapci, also in the same locality. When we drove past this restaurant, immediately decided to try! In fact, I had made a note of this place soon after they opened, but totally forgot about it.
They had a valet parking and that was convenient. We entered into a spacious restaurant in the basement. I loved the interiors – basic, but very stylish. The large tables reminded be of a few restaurants in Oslo, Norway. We settled down and started to browse through the menu.
The menu had some wonderful pictures and the paper quality was awesome! We were actually taking a detailed look at it.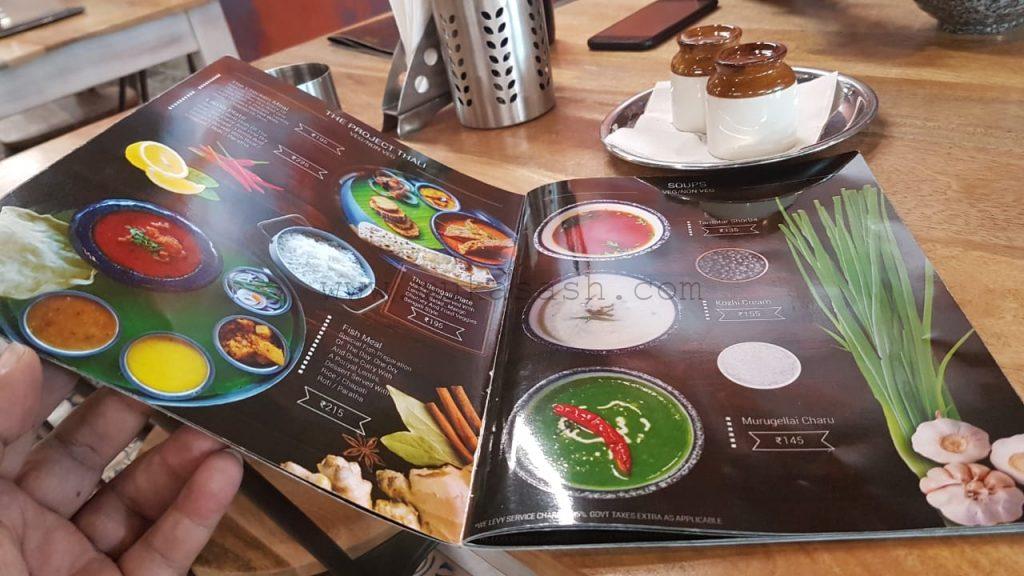 Another thing that is hard to miss was the cutlery and tableware, different in a nice way. Even the Salt and Pepper on the table were in cute miniatures of a jaadi (used generally for storing pickles).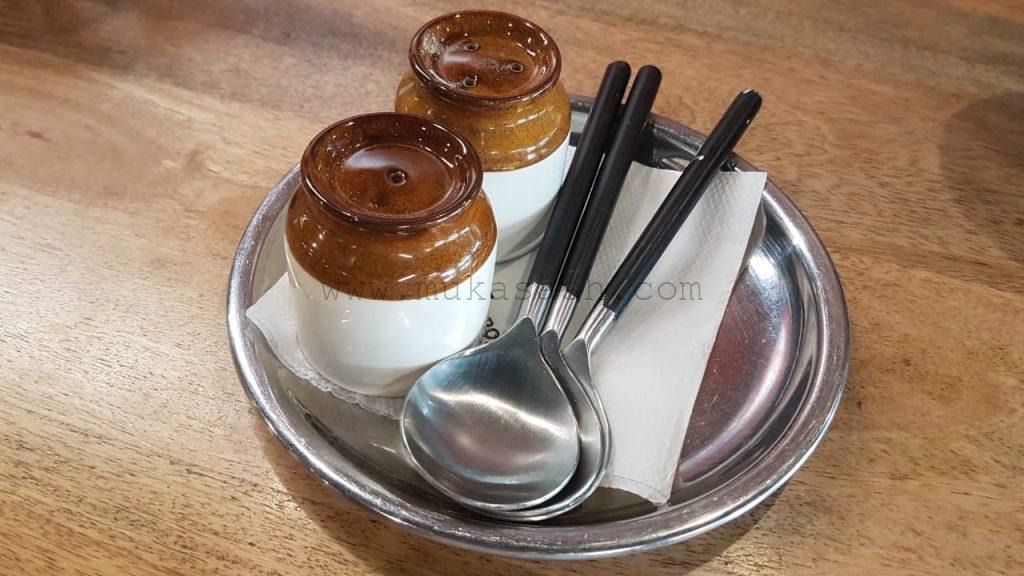 The first two dishes my friend asked for – Kane Fish Fry, and their signature dish Beef Bone Marrow Salli were not available! That was disappointing ! Anyway, we proceeded to order.
We ordered one each of all the three soups they had – Tamatar Shorba, Kozhi Cream and Murugellai Charu. Murugellai Charu was wonderful, thick in consistency because of dal in it, nice flavor of roasted garlic, I loved it. Kozhi Cream was also pretty good, basically Cream of Chicken Soup. Tamatar Shorba was a thin tomato soup, extremely hot. I didn't have beyond a sip and it was too hot to make out other flavors.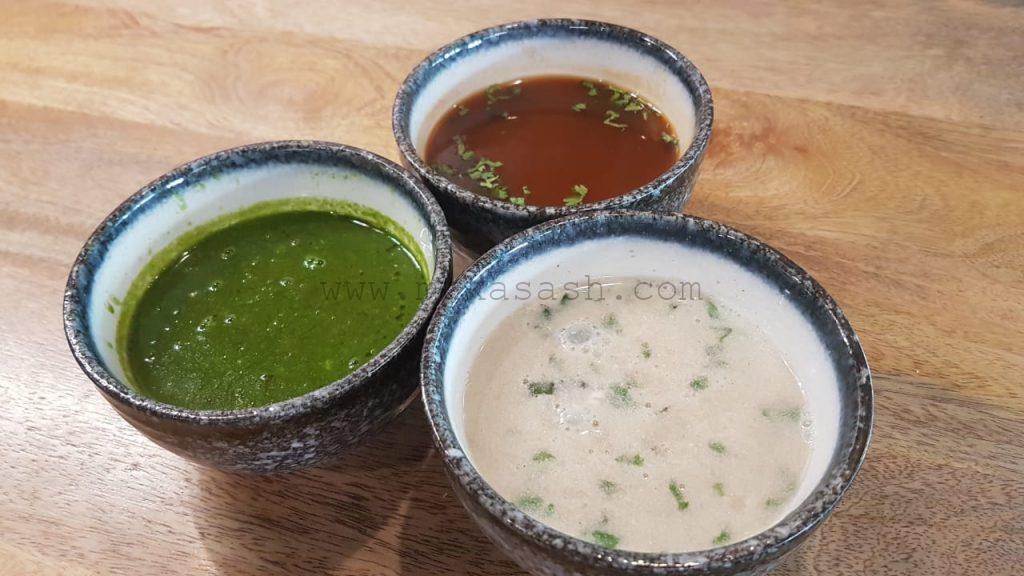 Vepedu Kalakki, which should have ideally been 'Vepudu Kalakki' synonymous with 'Fry' in Telugu, was a Spicy Chicken dish topped with local runny omelette. That sounded interesting as I love both chicken and egg, but wait !!! I didn't expect chicken with bones in this dish! I expected to eat the chicken and egg together with the least disturbance, small boneless pieces. The chicken tasted good, but far from what I expected.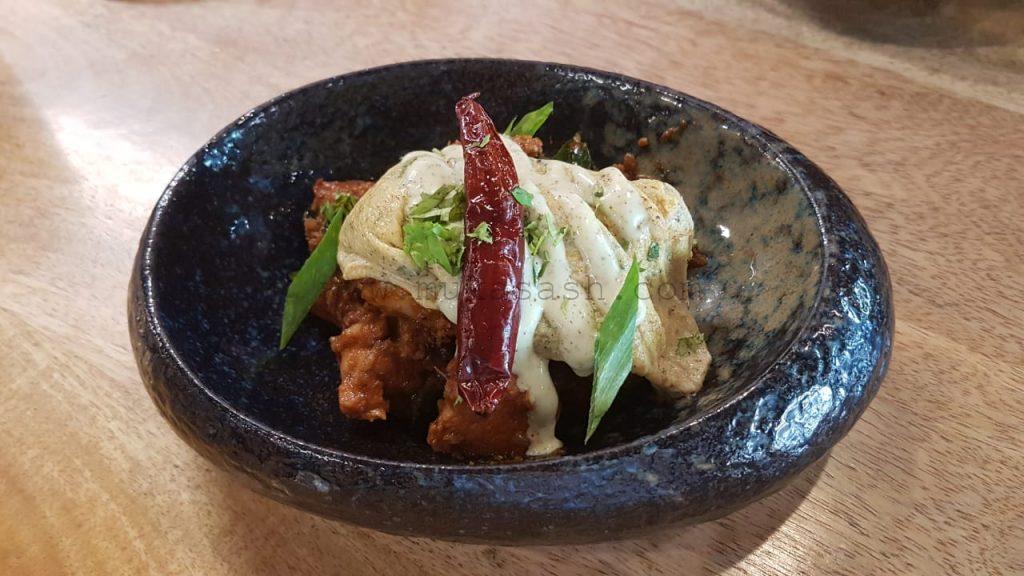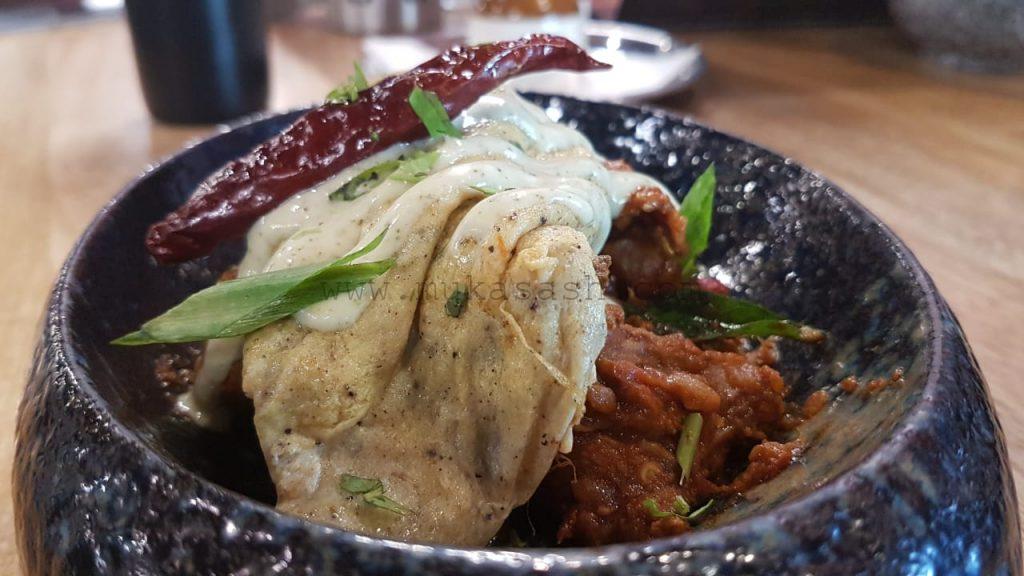 Masala Omelette was good, and one of those dishes hard to go wrong!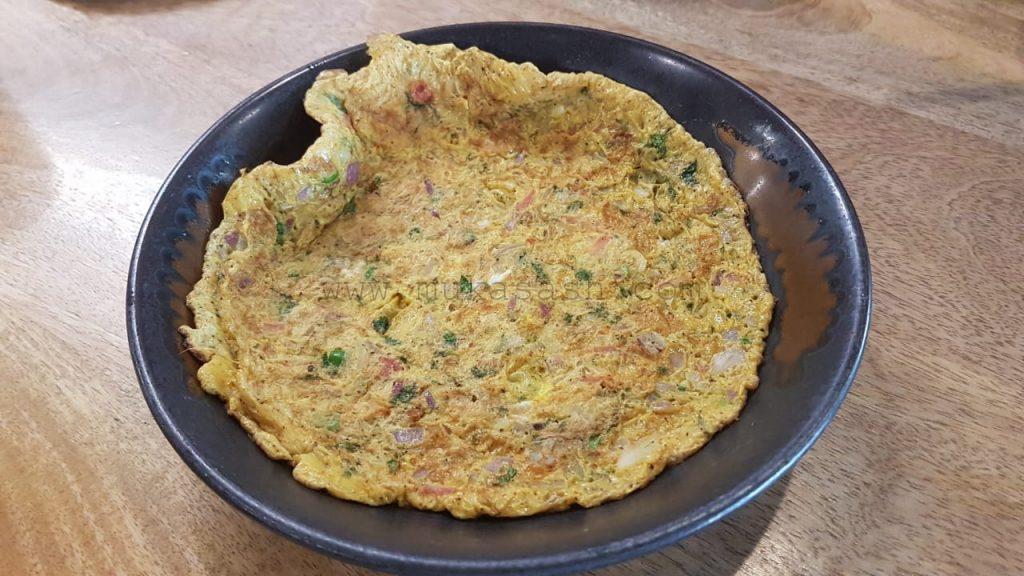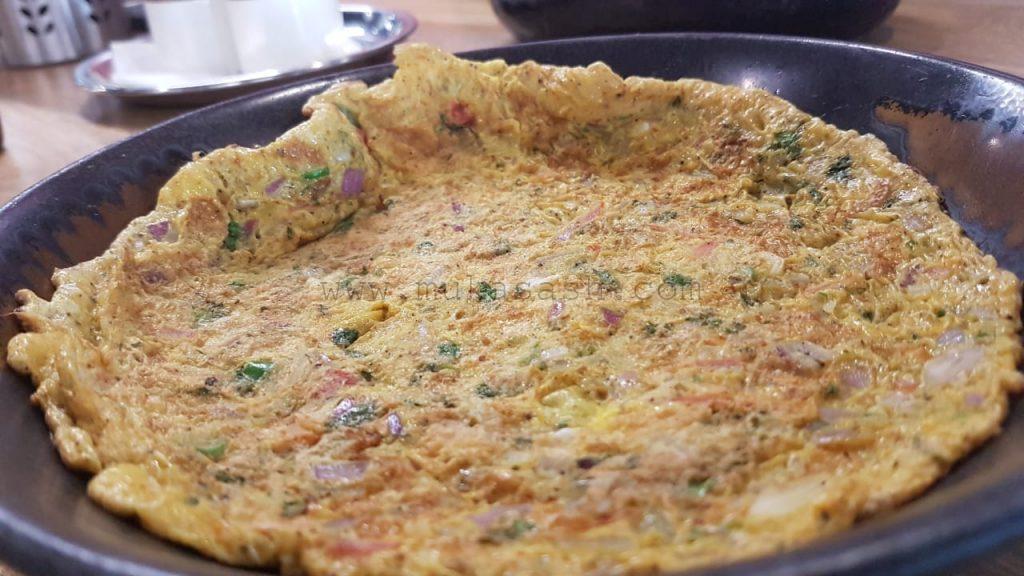 Bengali Masala Egg Fry was basically boiled egg sauteed with masala, we liked that.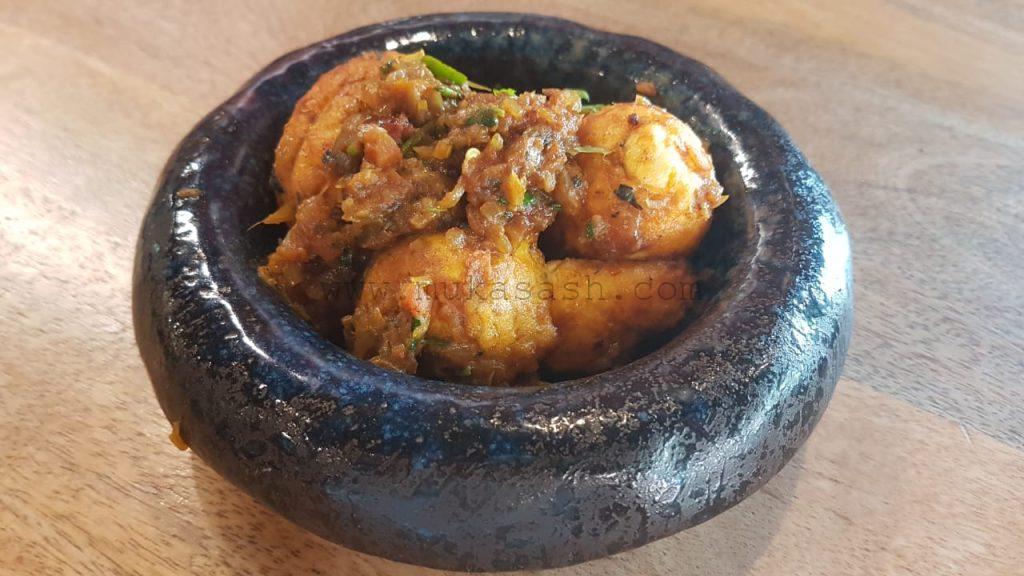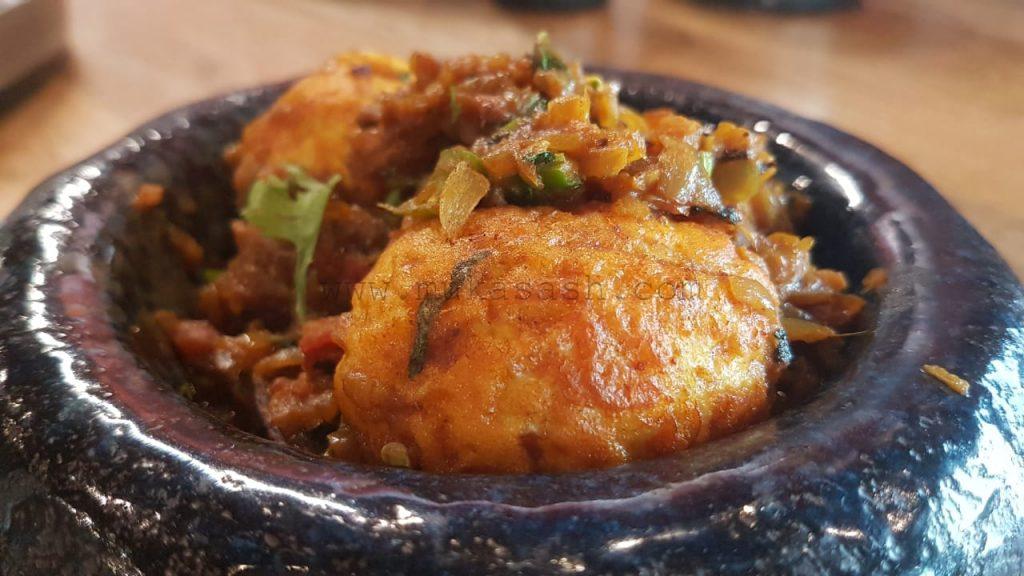 A friend wanted to try Neeruli Prawns, a Konkan speciality of Prawns with shallots. We were told it was a sort of semi-gravy, a thokku basically was what we expected, but it looked like a typical gravy that could go well with Roti or Rice. It was okay, and friends felt the prawn was very bland and had no flavor from the masala.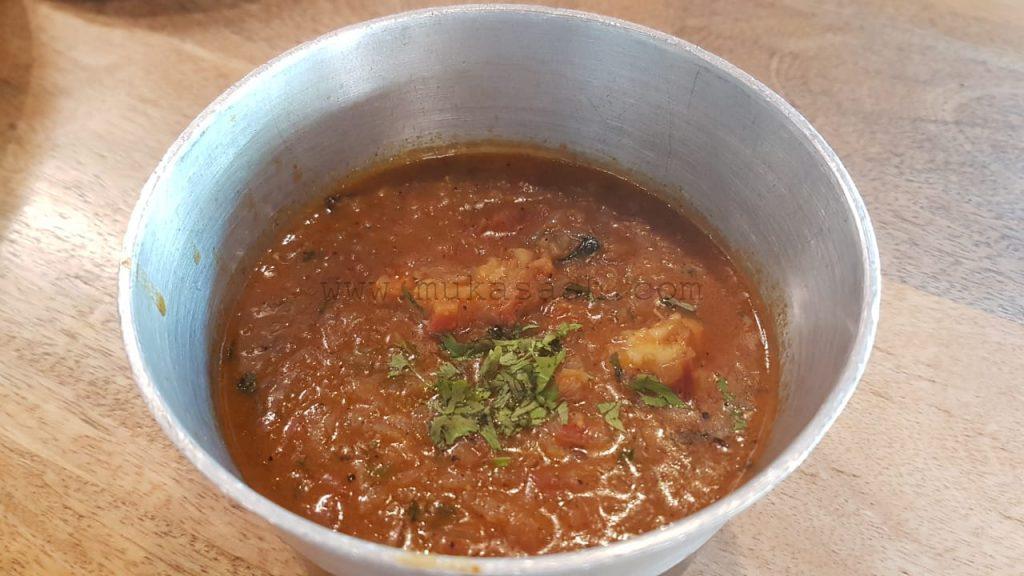 What was worrying so far was, there was not one dish until now that was absolutely wow! All of them had a mediocre overtone.
We quickly decided to order two Thalis – Lamb Plate and The Chicken Meal. One of our friends was on Keto diet, he skipped the main course and was content with the meats. There's also one Full Project Thali which looked like a bit too heavy for us, after these starters, so we opted for these.
Lamb Plate had a special lamb dish of the day – one curry and one dry, with poriyal, lentils, and a dessert. You could choose either Rice or Chappathi/Roti along with it. Friend chose rice. The dry mutton dish was good I heard from a friend. Mutton was soft and tender, he said. I tasted a bit of Mutton Gravy, it was decent, not wow. I've had much better mutton gravies in other places. I'll come to the other items on the plate when I'm describing my Thali, below.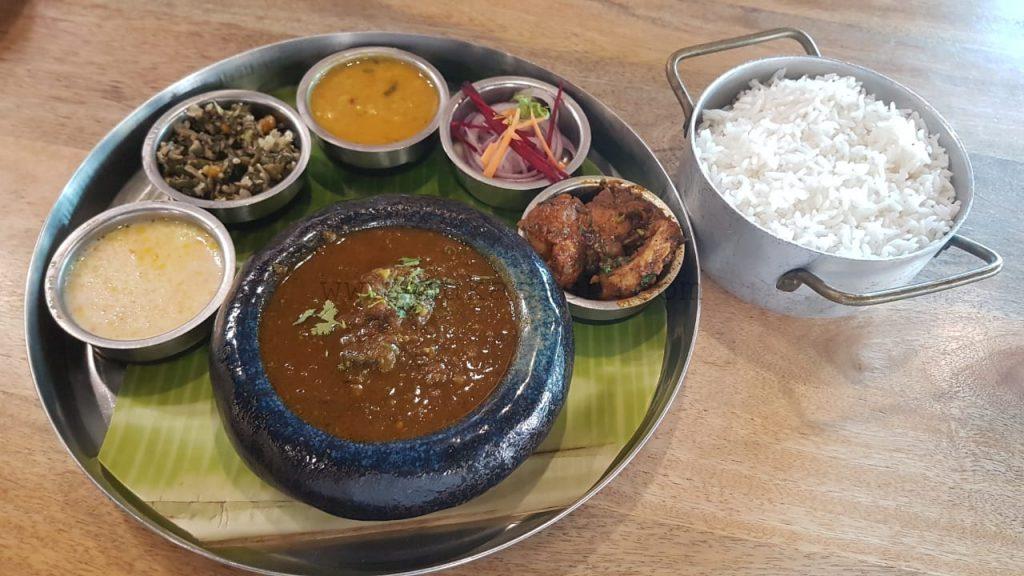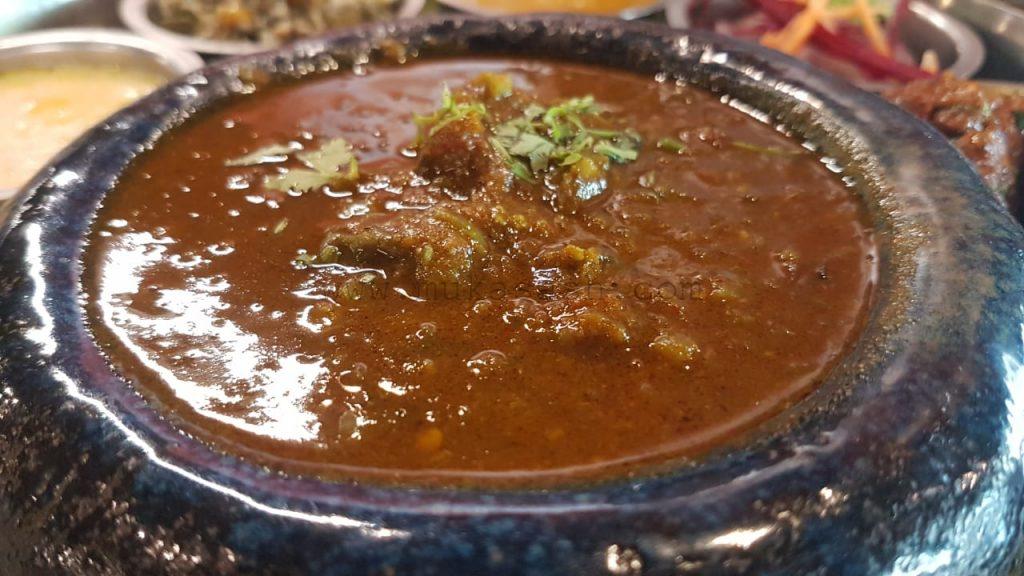 The Chicken Meal, again like the Lamb Plate, had a dish of the day – one Chicken gravy and one Chicken dry along with poriyal, lentils and dessert. I opted for Roti instead of rice, which I retrospectively felt, was a mistake. The Chicken dry was basically Chicken 65 with bone. Had two pieces, and I didn't have any complaints with that. Chicken gravy had nothing except tomato puree! I was very disappointed. Chicken pieces were chewy and absolutely no trace of masala getting into it. I didn't finish it. The cut onions on the plate did some damage control. The lentils and Poriyal looked like a mismatch in this thali. At least, I would think so! A 'Bhindi Masala' is different, this looked like just the most basic 'Vendakka Poriyal', served in veg restaurants as a side for meal, tasted good though. With all these accompaniments, ONE small roti was just not enough! How would you finish the gravy, poriyal and Dal with one roti, unless you drink the gravy separately? Ordered another one, still not enough, so took some rice from my friend and then it was okay for me. They served a Carrot and Semiya paayasam for dessert which was one of the very ordinary ones I've had. It could be way better.
Coming to what I loved in my Thali – Dal and Vendakka Poriyal! The Dal was very tasty, not sure Methi or Kasuri Methi, the flavor was mindblowing. Finished my friend's bowl too along with Rice. After this, I felt I finished some vegetarian meal in Sangeetha, or the likes.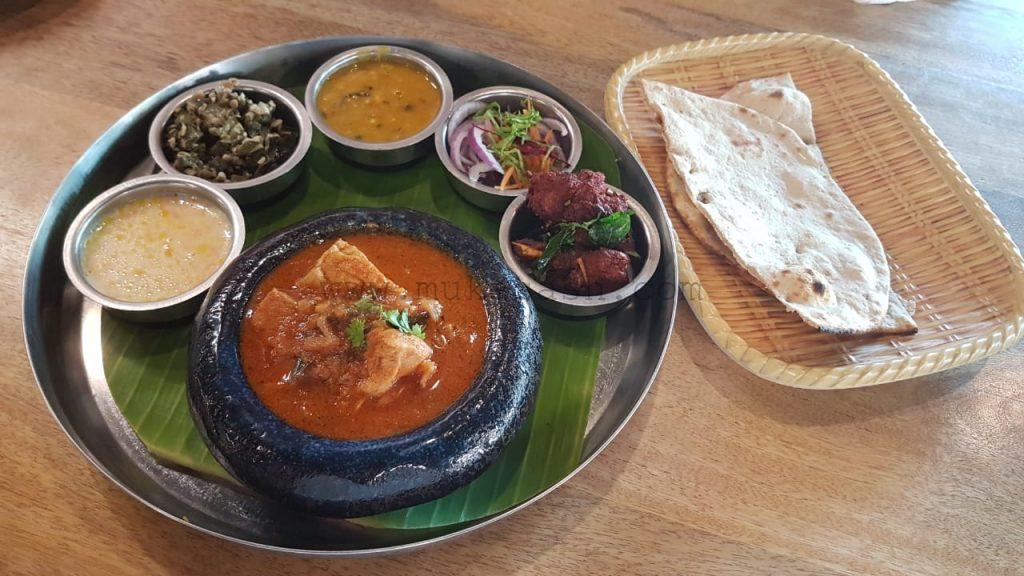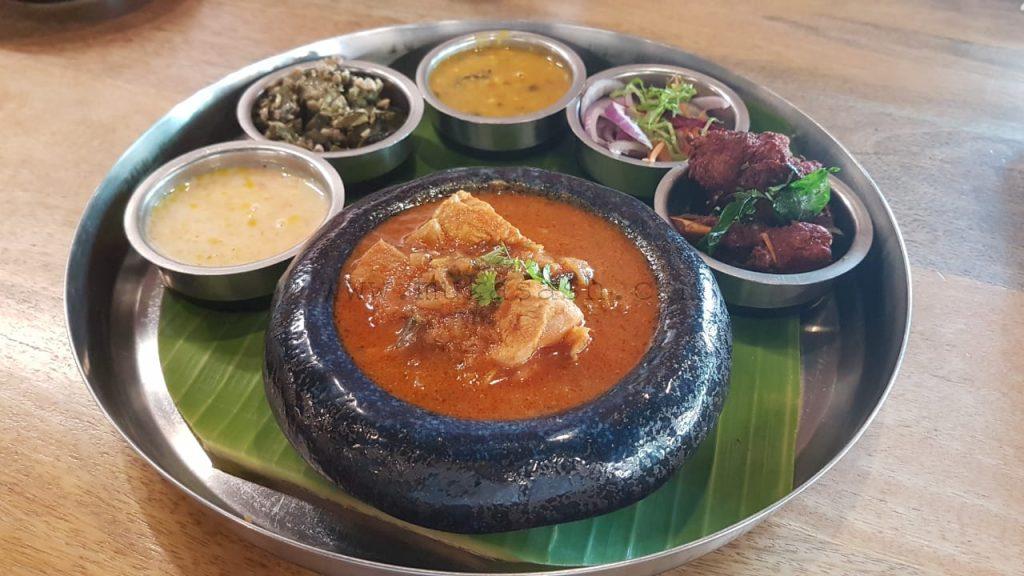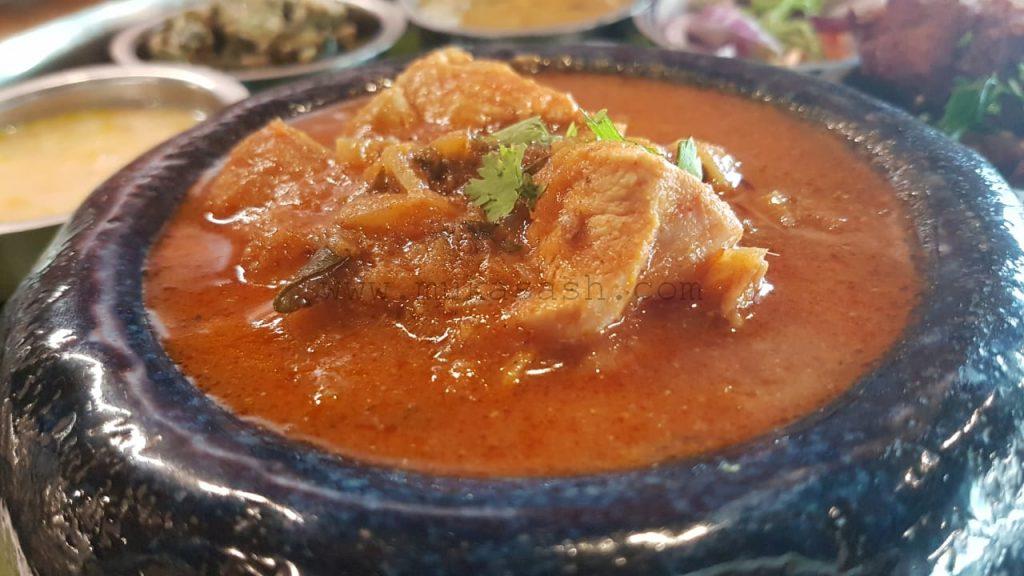 They didn't have any in-house desserts, except brownies and ice cream. Not very pleased, decided to give it a miss! I'd expected to see something special from the kitchen in Project Desserts!
They did have a nice tea and coffee counter which was appealing, as we were in no mood for tea, decided against it.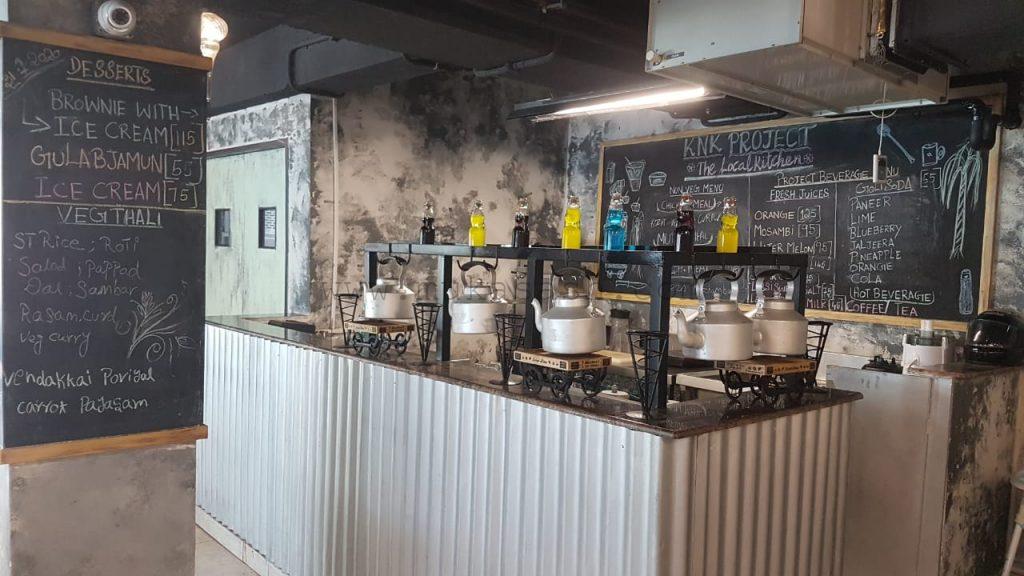 Service was courteous throughout, nothing to complain!
I would rate this experience as just above average, nothing special about it that would make me want to go back again! We paid almost 2K for this meal, which in my humble opinion, could have been spent better!