Good things about this place, first! It is open quite late in the night, at least till midnight. One of my friends and I were coming back home after a few beers with friends. At that time of the night, this was pretty much the only place open on our way home. Decided to try it!
We didn't know it was a vegetarian place, but that was okay, we didn't mind much. The guy at the counter explained the 'Construct your own Wok' concept. It was interesting ! You get to choose the base, protein, veggies, sauce and garnish and your end product is ready!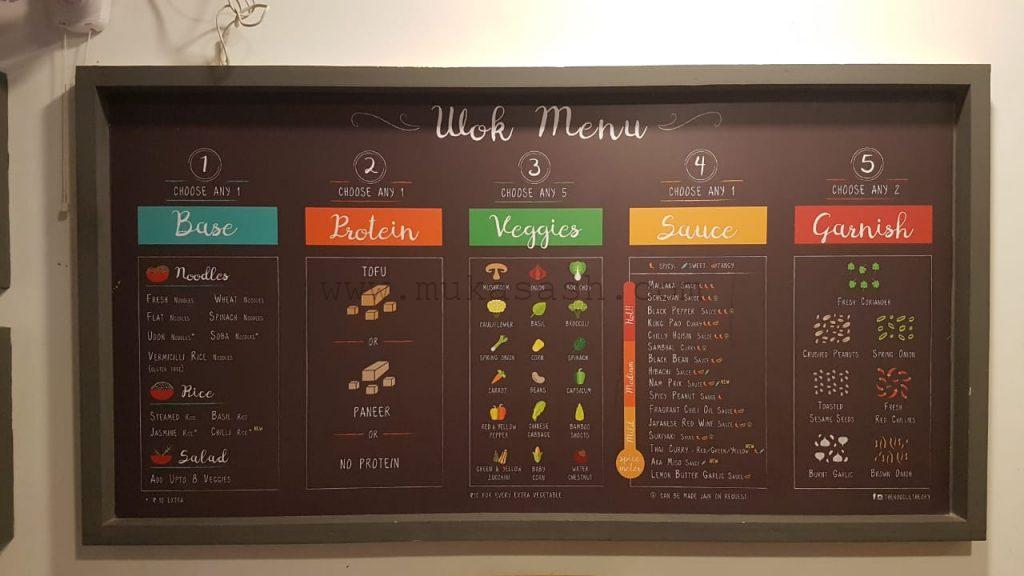 I chose Jasmine sticky rice as the base, paneer for protein, 5 veggies, kung pao sauce I think, and some garnish. My friend chose Pad Thai flat noodles with Red Thai Curry, he wanted it made soupy and wanted mushrooms in it among the other veggies. This was the main course.
In addition to this , we ordered Crunchy Lotus Stem for starter, Lung Fung Soup and Spicy Wonton Soup and a Kozzmo Goli Soda with Lemon flavor.
Coming to the food, soup was decent, extremely hot, and the areca bowls and the spoon got soft and mushy beyond a point. I felt the soup was a tad salty. It could have had a little less salt, especially the spicy wonton soup.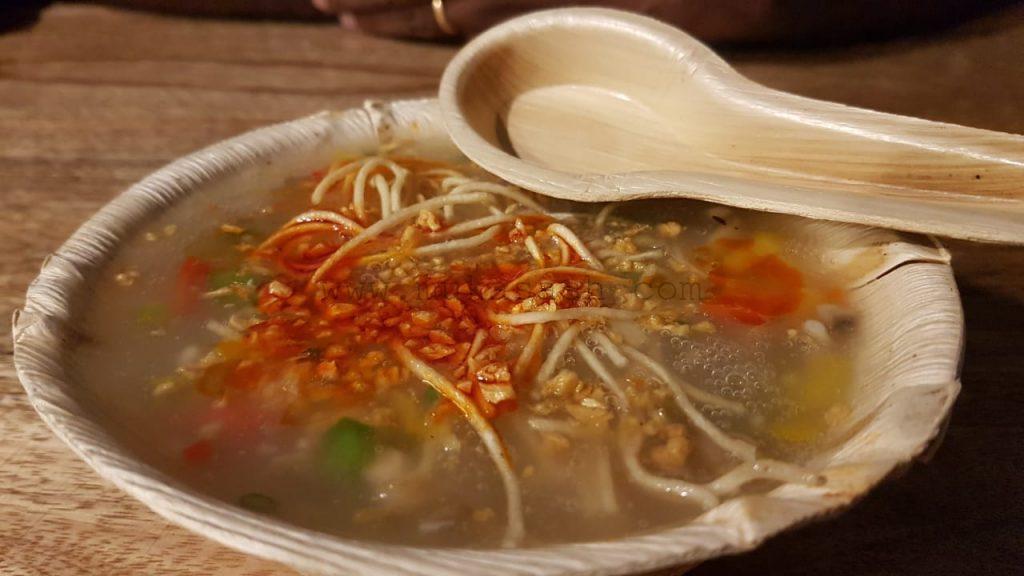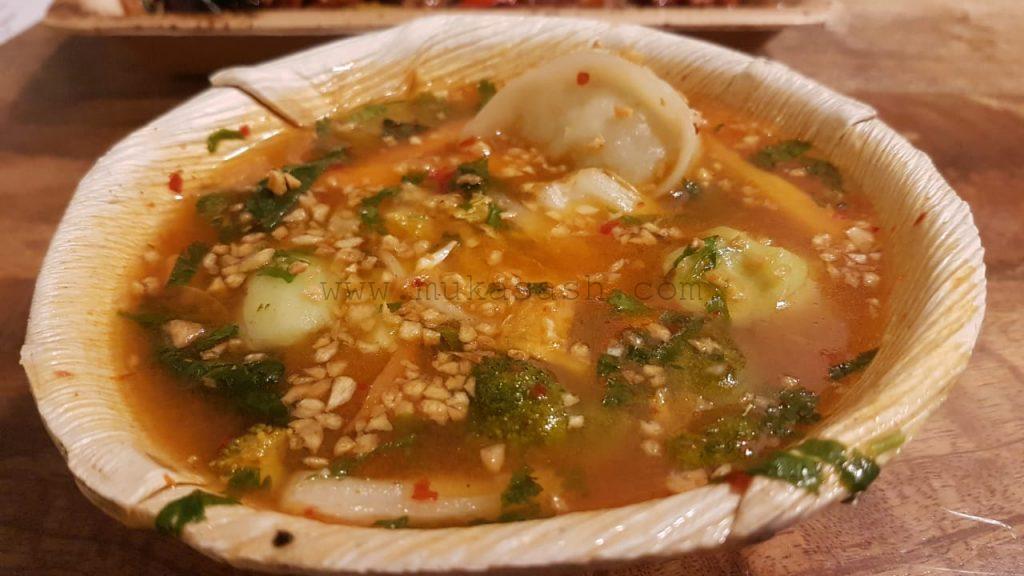 Crunchy Lotus Stem was very spicy, again a bit salty. We just had a little and parceled the rest.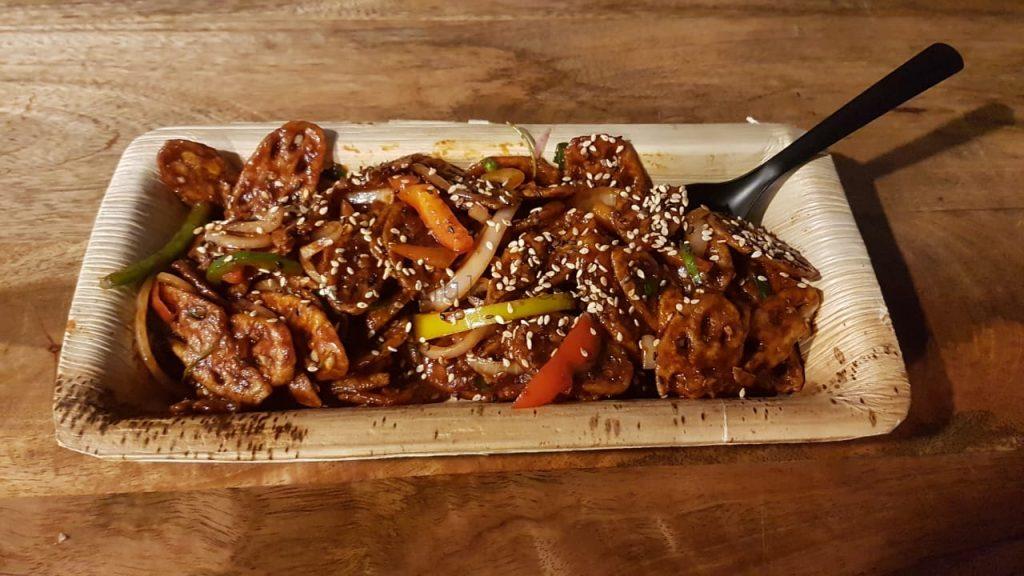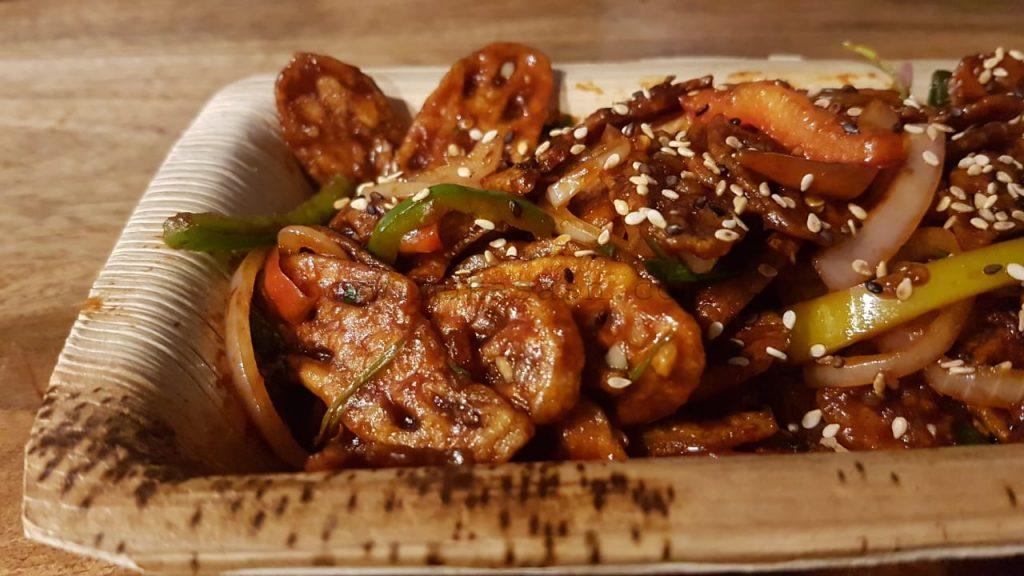 Coming to the main course, the rice in my wok didn't feel like sticky rice and there was no trace of paneer. When the heat (spiciness because of chilies) is the first thing that hits you, it becomes difficult to get a grip on taste. When I inquired, the waiter casually said they used steamed rice instead of sticky rice as they didn't have it. He also apologized for not adding paneer. I asked them to parcel the remaining, and he assured me he will add paneer and pack it. I opened it at home and there was hardly any.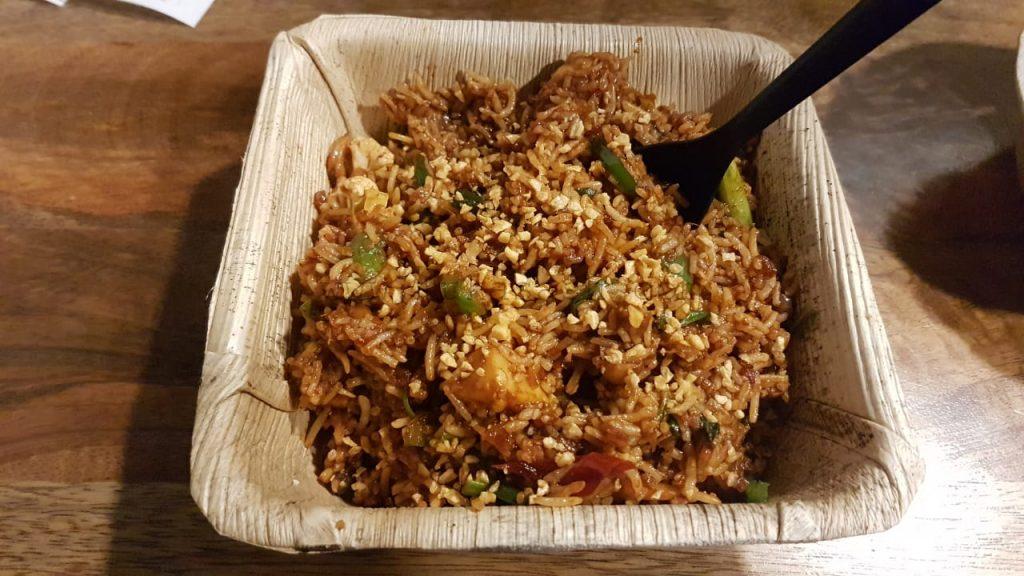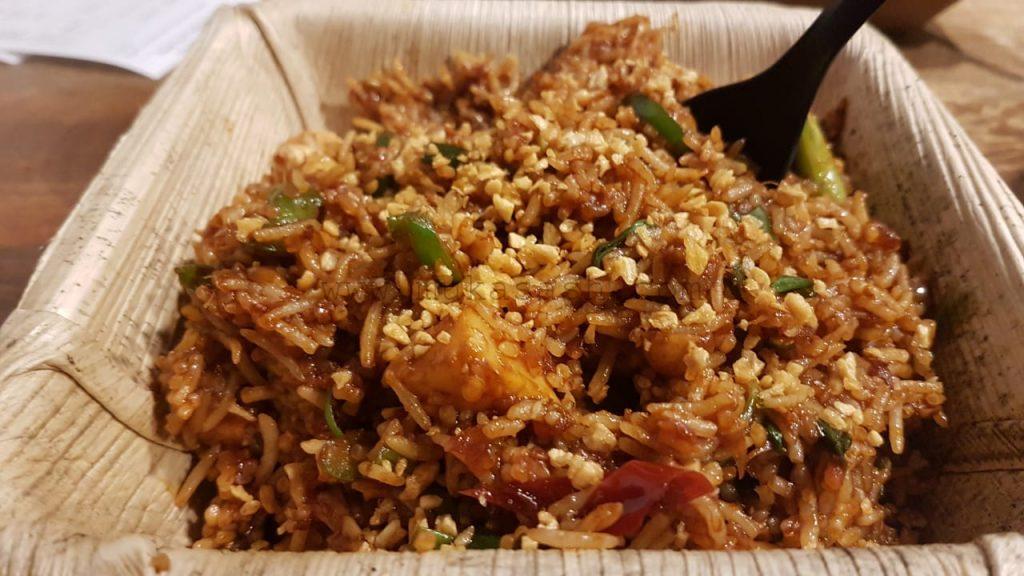 Friend's noodles was decent, but again, hardly any mushroom in it. One wouldn't notice it if it was just ordering a dish from the menu. When you give them an option to choose veggies, and add-ons, it is only fair to expect it in the dish. In both the woks, under-cooked cauliflower stood out.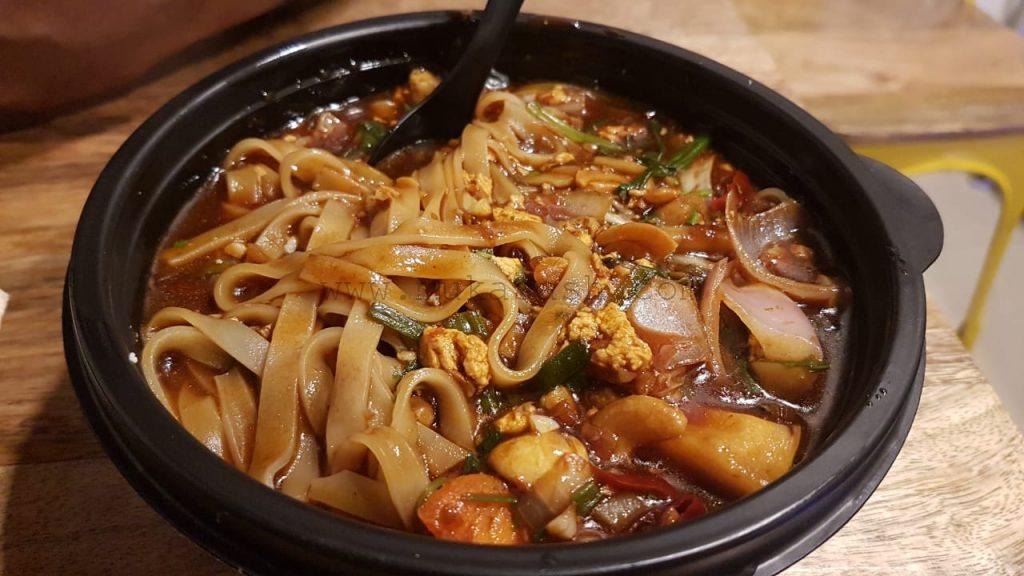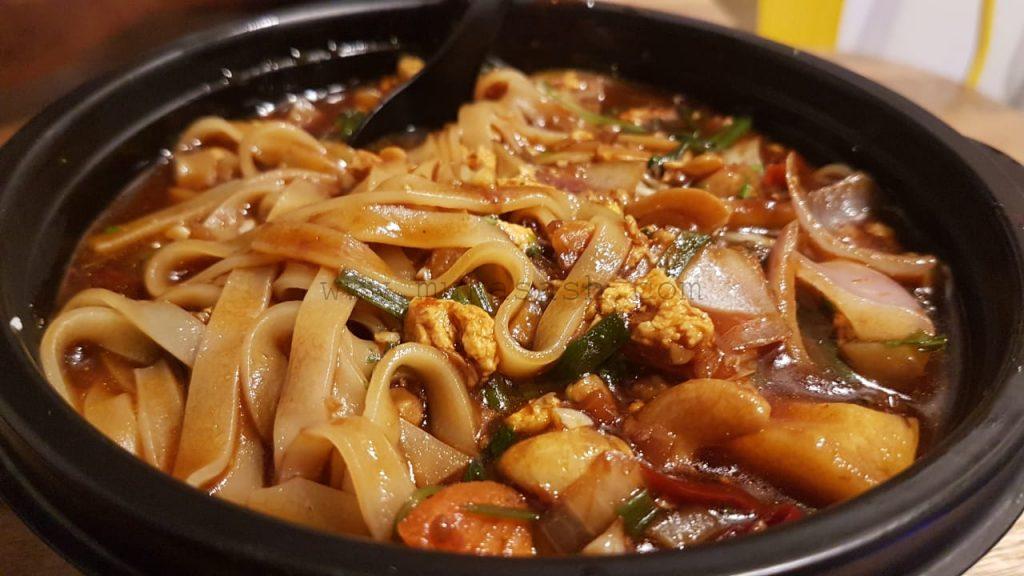 The Kozzmo goli soda wasn't served until we noticed it missing and asked for it. Then they served it, with an apology.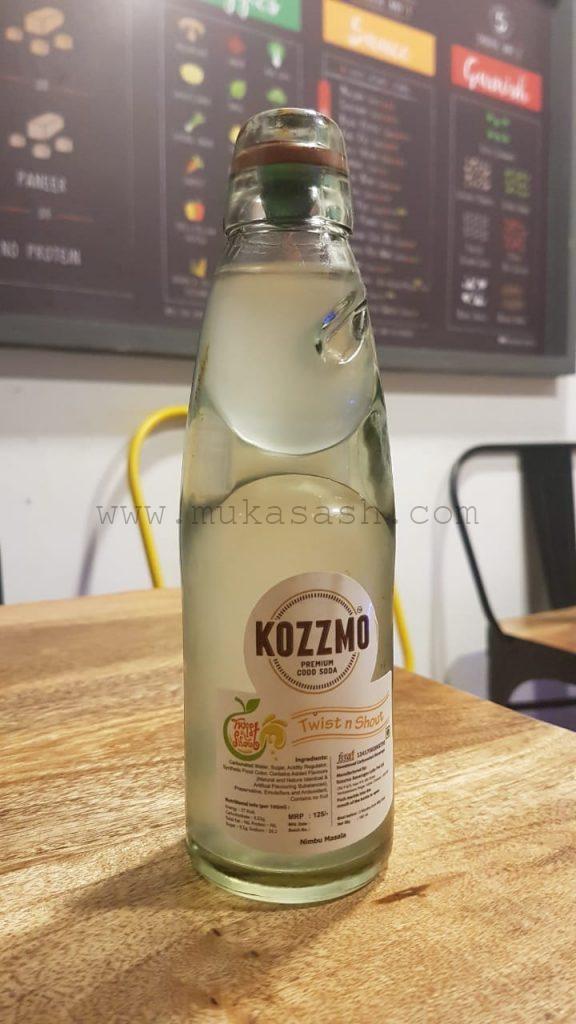 I can understand that they had a long day, and at that time of the night, they're obviously tired and I am more than willing to overlook the misses in service, but the food definitely needs more taste than being just extremely spicy or salty.
We paid around 1K for a pretty average meal. I'll definitely try it one more time, early in the evening, to see if the experience is any different !