Frankly, after a few mediocre experiences in A2B Pallikaranai, A2B was never really a choice for food, especially breakfast, in Velachery. In fact, the usual Sangeetha, or Andhikkadai or the newly-opened Sree Akshayam were the obvious choices.
The only reason I was tempted to go to A2B today, was to try their 'Singles Dosa' ! I've seen black burgers, black ice creams in pictures, but a black dosa? That was a first for me! After reading their pamphlet, found out that edible activated charcoal is the one that gives it the black color. Decided to try!
I was quite skeptical initially, and did a bit of reading! I'd like to believe that this article was quite informative about what activated charcoal is. Assuming that one dosa isn't going to do much damage anyways, decided to give it a shot.
There was a table tent that advertised Singles Dosa quite prominently.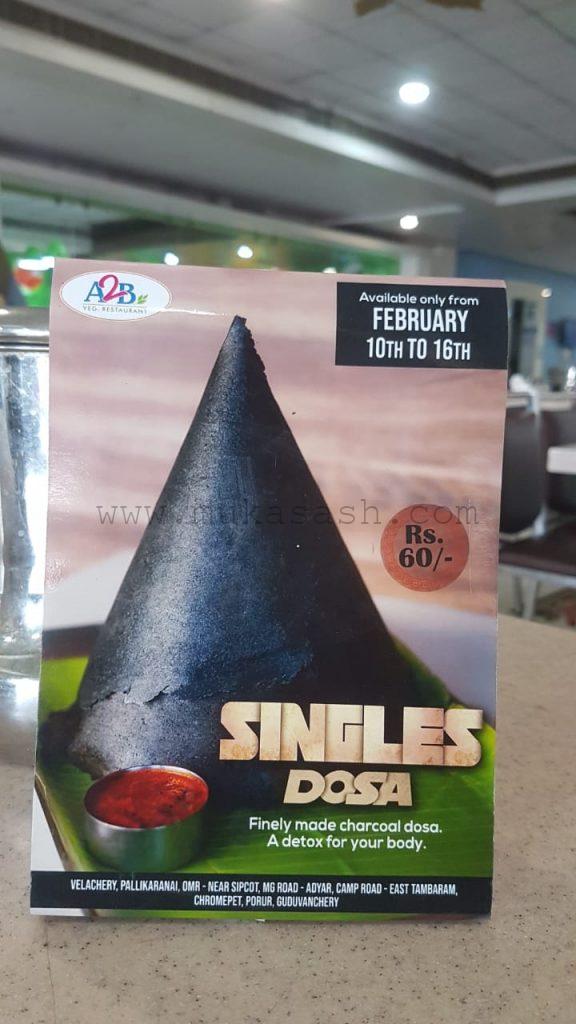 It was a sight to watch the dosa come to the table. Just like how it was advertised, it was strikingly black in color. Needless to say, a head-turner for sure! Quite a few people around found it amusing and couldn't hide their reactions on seeing this dosa 🙂
Coming to its taste, it was exactly like how Ghee Roast would taste, but black in color. I couldn't make out any difference in taste that activated charcoal brought to the dosa. It felt sort of weird eating the black dosa, but tasted good. 🙂 The chutneys were good too.
Whatever was the reason behind naming it Singles Dosa during the Valentine week, it was different and nice!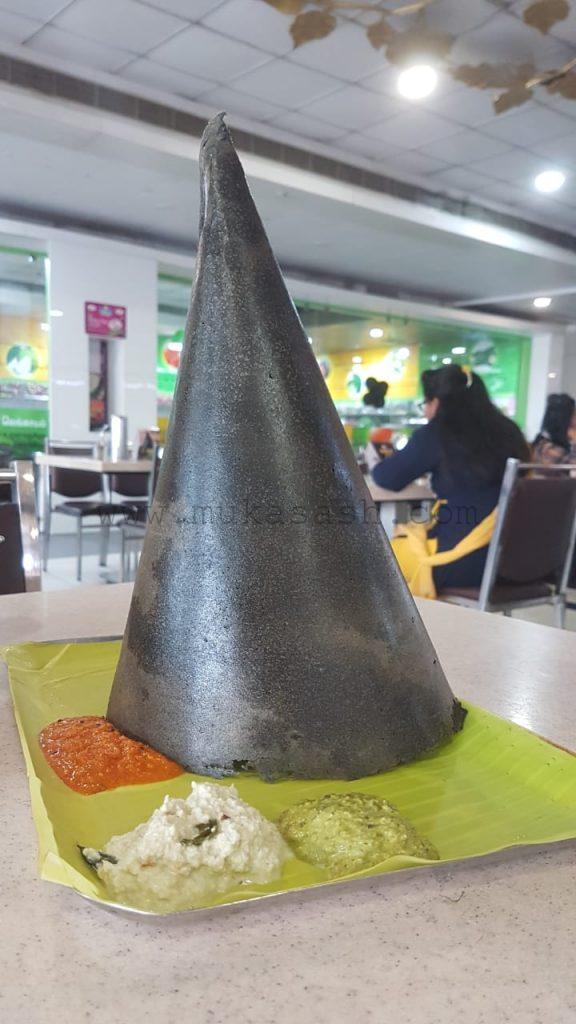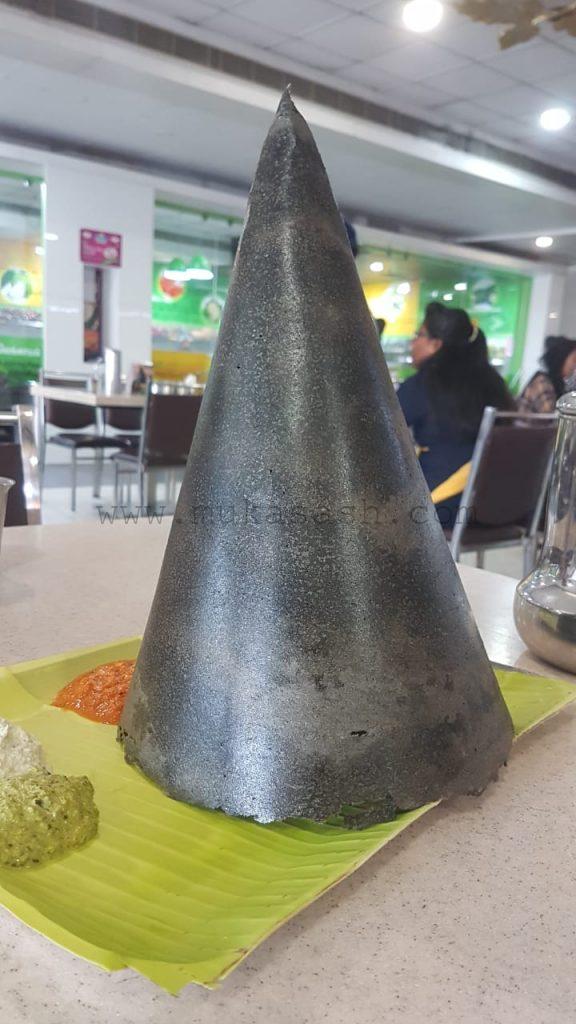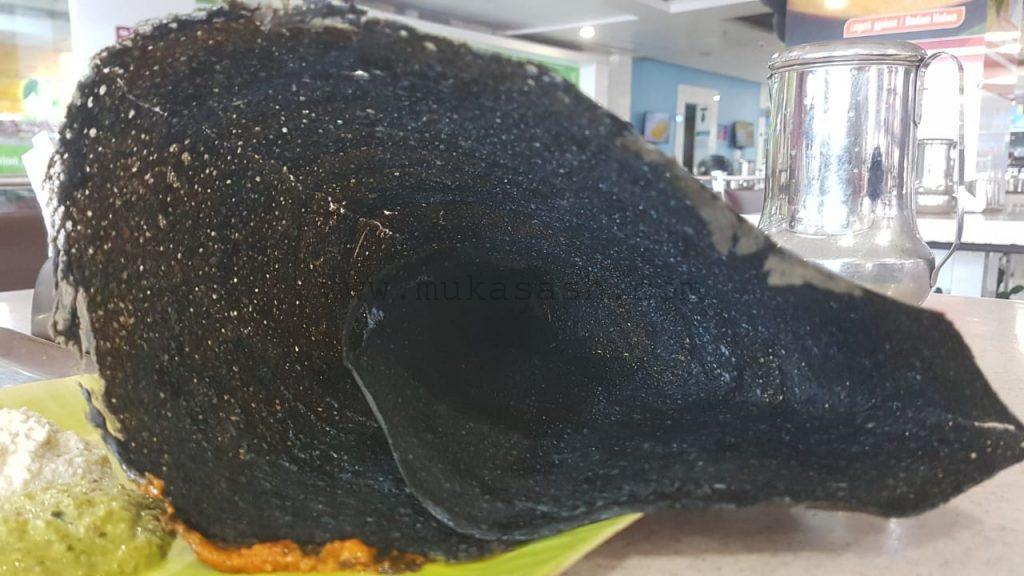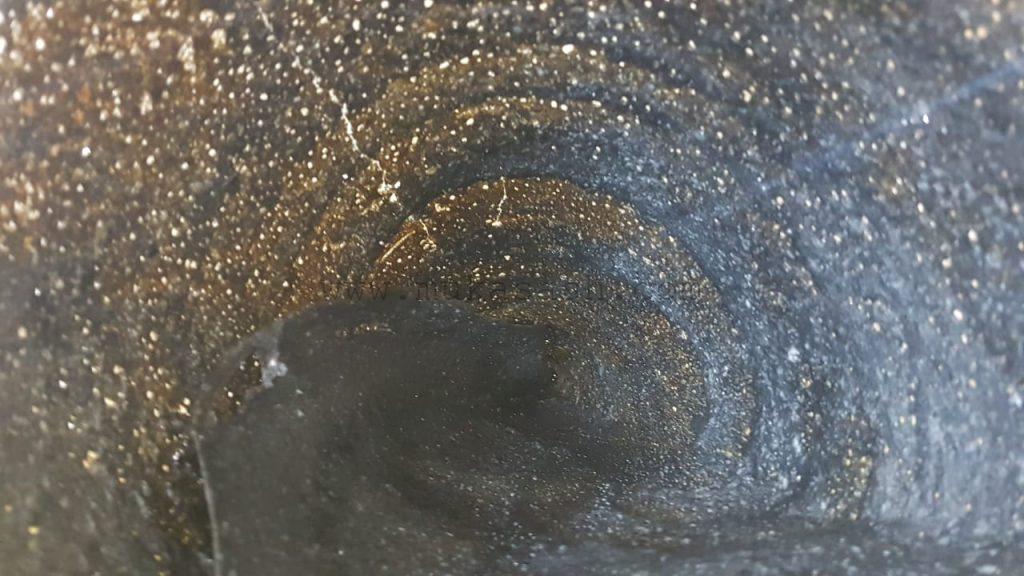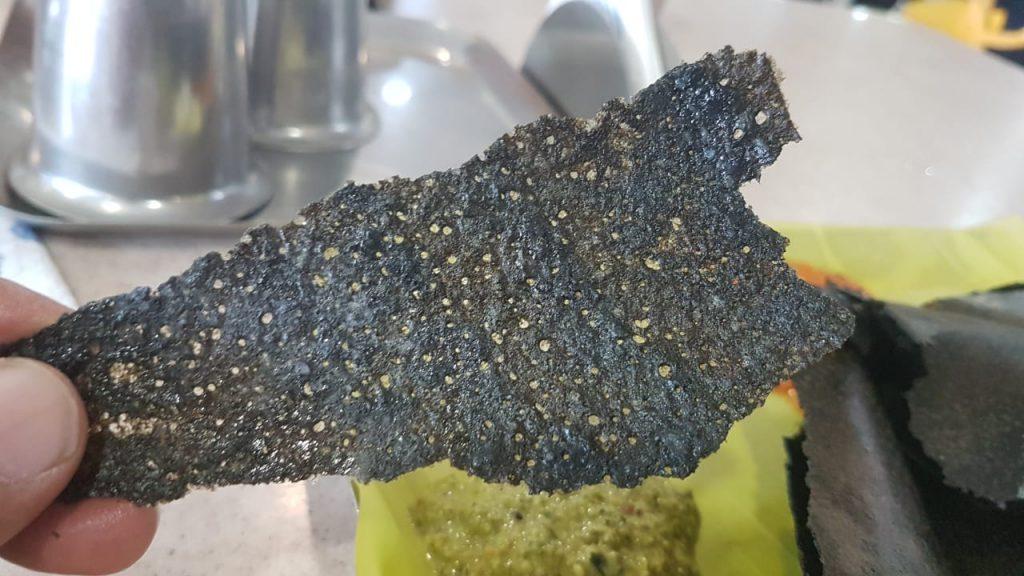 Wanted to get back to some regular stuff, ordered a poori masala. The pooris were okay, not puffed up. The white Kurma was watery and the veggies in it felt undercooked though the kurma itself tasted decent. Masala with the Poori was good.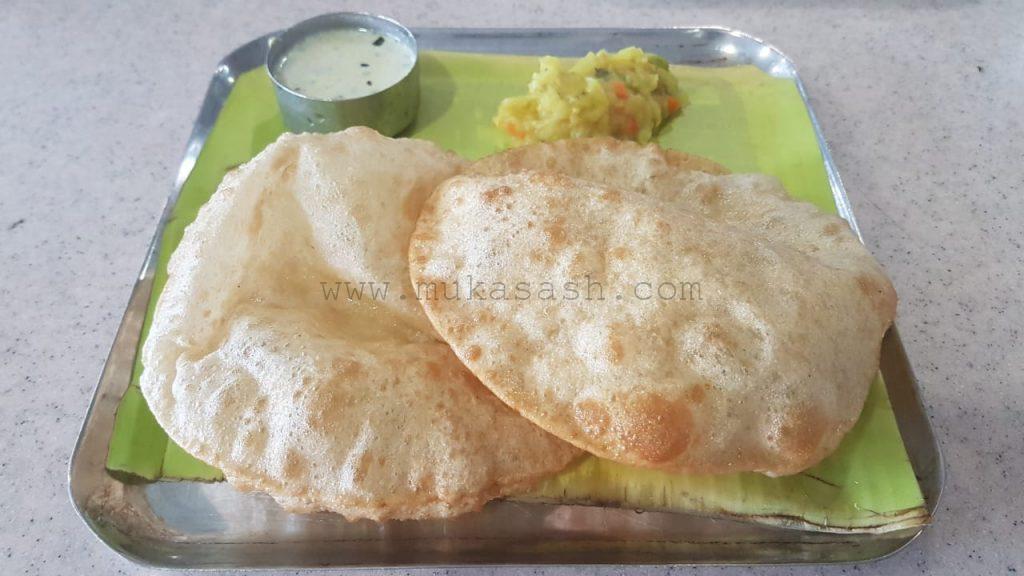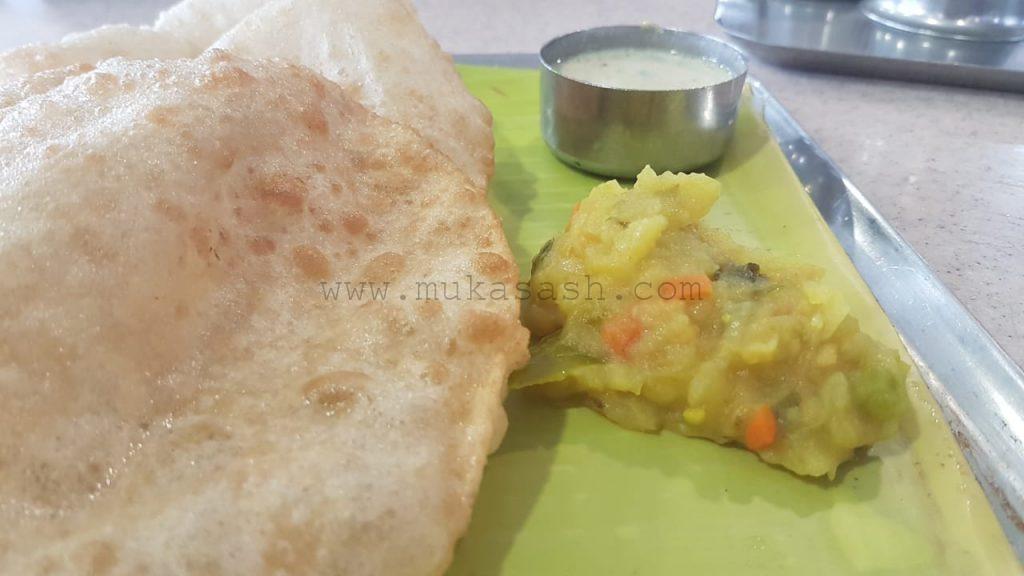 Finished with a Filter Coffee and friend had a black coffee. It was pretty good!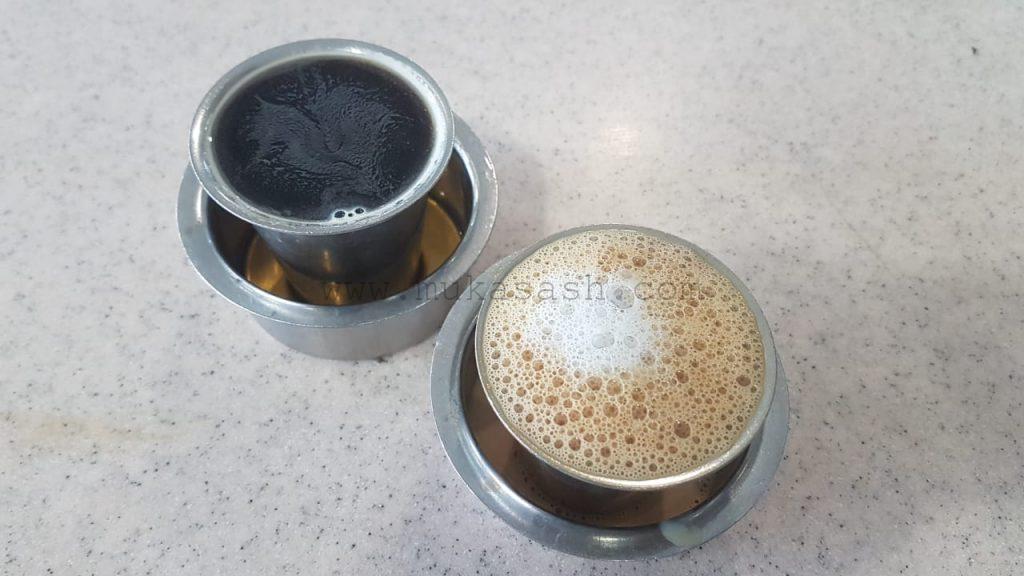 This try was purely out of curiosity and I'm certainly not recommending the activated charcoal dosa to anyone without knowing your profile and medical history! Please exercise caution, do a detailed reading on what activated charcoal is and then make an informed choice if you wish to try this dosa!
Priced at 60 Rupees, this dosa has certainly managed to draw attention if not anything else! I'm quite happy I tried it once!