Again, this is a mixed post with information on an attraction and food. Got a little busy with work, didn't have the time to pen this review right away. So this comes a little late!
The moment we had planned a family trip to Ooty, one of the days was reserved for Mudumalai. Having heard so much about the Tiger Reserve, the Elephant Camp and Safari, we thought it would make a good one-day trip with kids.
We started to Mudumalai around 11AM, and it was a fairly long drive than what we expected it to be. We had to take the Mysore Road via Gudalur. It was almost 60+ KM if I remember rite, and with road repairs here and there, it took a good two and a half hours. Quite hungry, we reached around 13:30 Hrs hoping to find something to eat there.
Thankfully, they directed us to a restaurant called Banyan, just close to the car parking. The place was clean, and we didn't have any hesitation to eat. No elaborate menu, they had vegetarian meals, and it was good enough. We ordered 4 Veg Meals, 4 Egg Omelettes and 2 Chicken 65.
Food was tasty. Kootu, Poriyal were good. Sambhar was very tasty and we were so hungry that we almost finished that vessel 🙂 Omelette was good and Chicken 65 was decent. Nothing worth complaining about the food.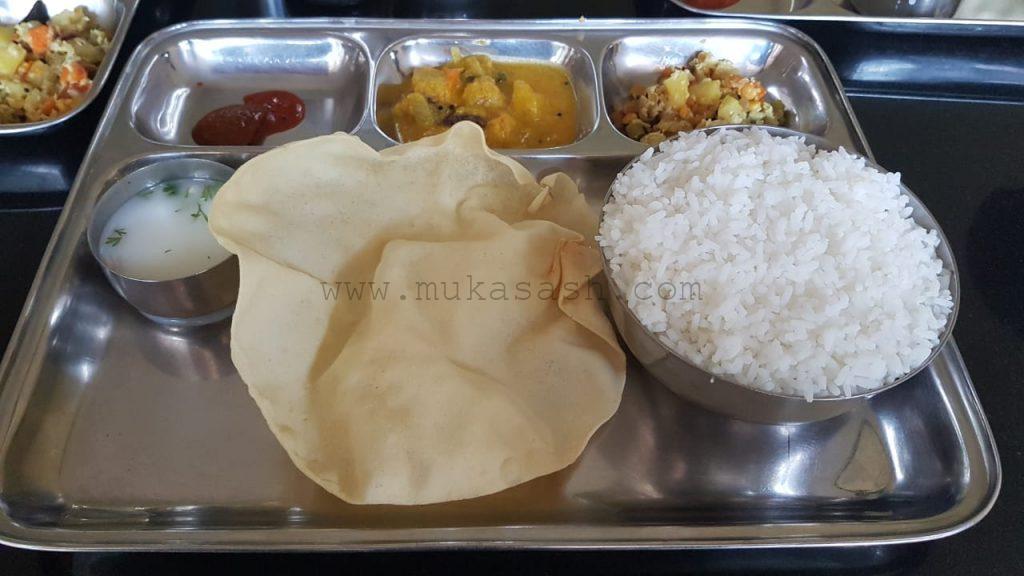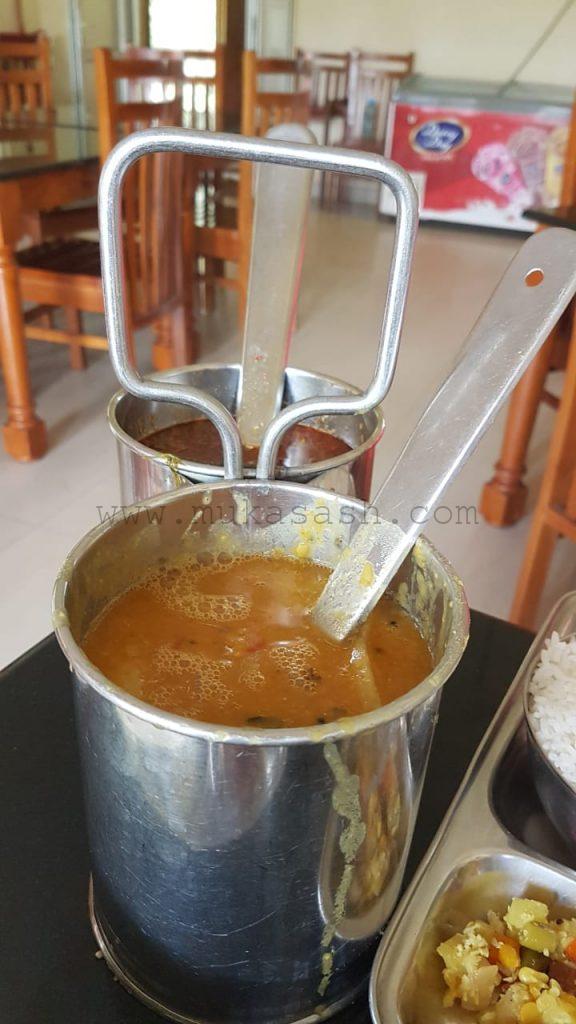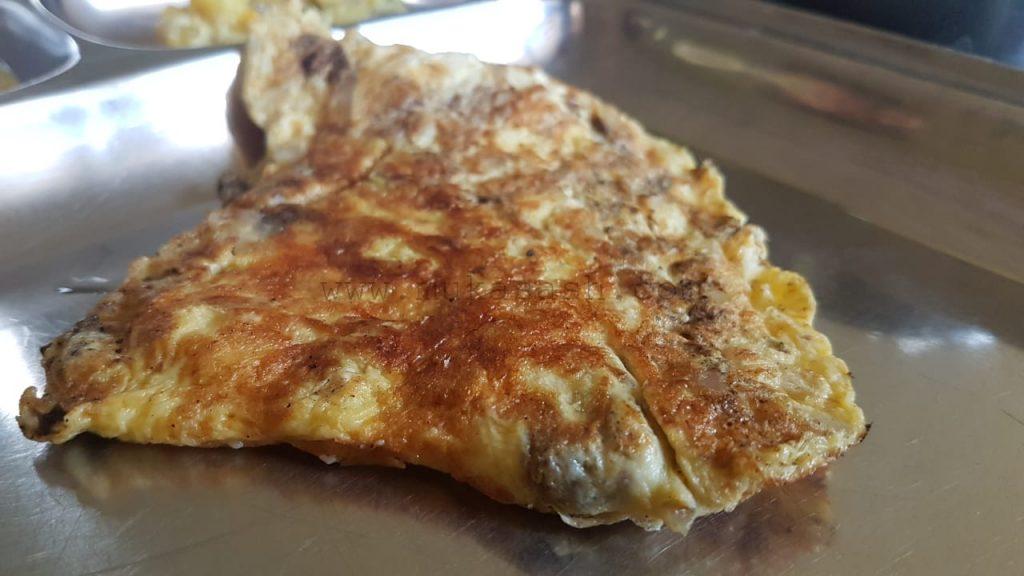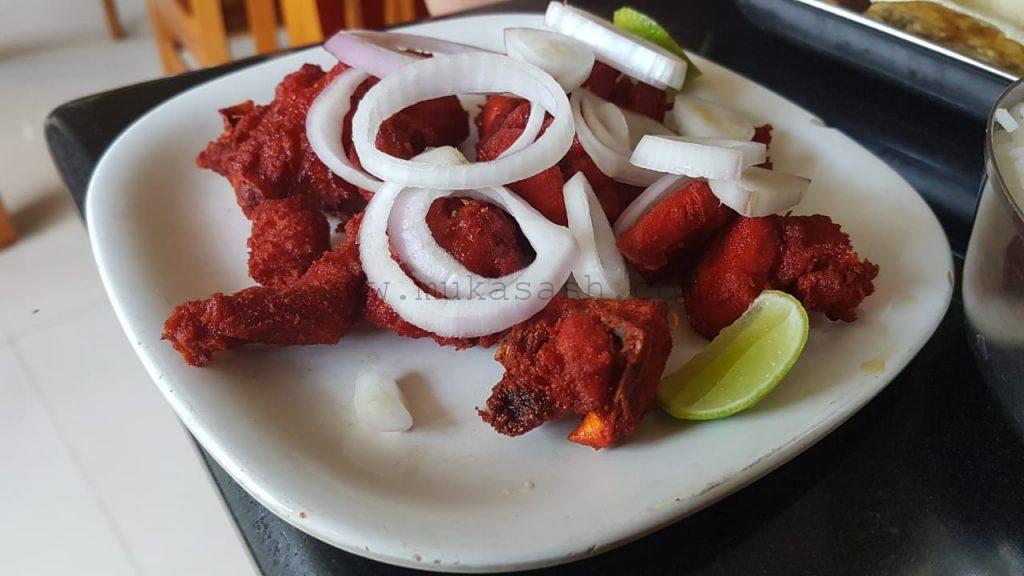 Frankly, that's where the good things ended!
We quickly headed to the Ticket counter for the Tiger Safari. The exclusive Jeep was about 4500 bucks, a bit too expensive, I felt. We chose to get into the van which seated about 20 people, and a ticket for an adult was 350 bucks. We had to wait till the van was full, and they finally started. They drove us through a narrow path, and while the driver and accompanying person maintained a curious look all through, the passengers kinda gave up any hope of spotting a tiger. 🙂 Somehow it didn't look like we were going to see any! Suddenly the driver stopped, and told us we could get down and click pictures of a waterfall far away. 🙂 That sealed any remaining hopes of seeing a tiger.
Why would he let us get down if he knew there was a chance of a tiger being around !?!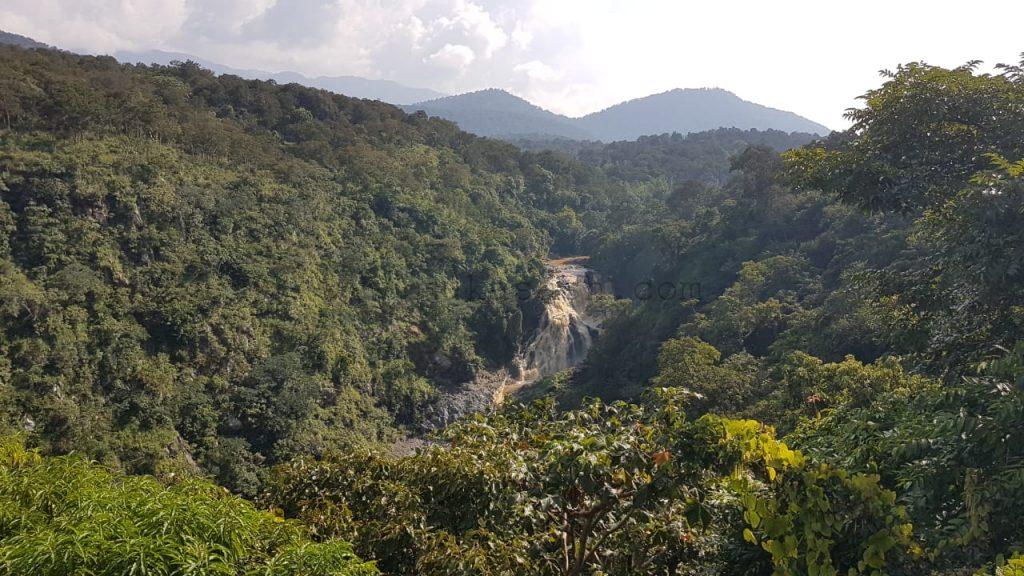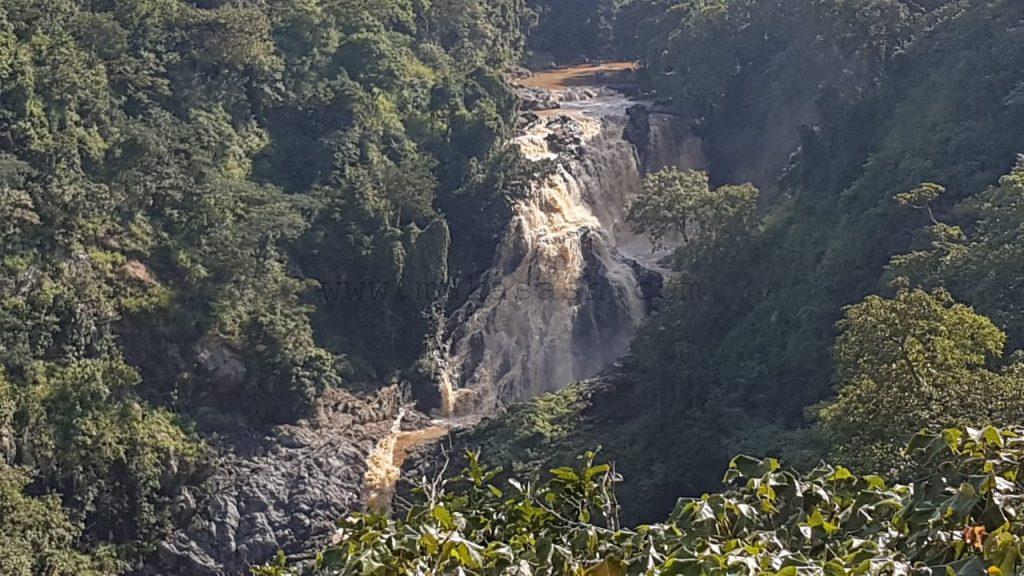 The safari lasted about an hour and we were back with pride, after seeing a waterfall! What a waste of time and money, I thought! Thanked my stars for not choosing to take an exclusive jeep. I think TN Government should take a lesson or two from its counterpart Karnataka in how these parks should be maintained.
Yes, we did see a few elephants from the Theppakadu Elephant Park. We were told they would bathe and feed it after 5PM. We wanted to get back to Ooty, so were not too keen to wait.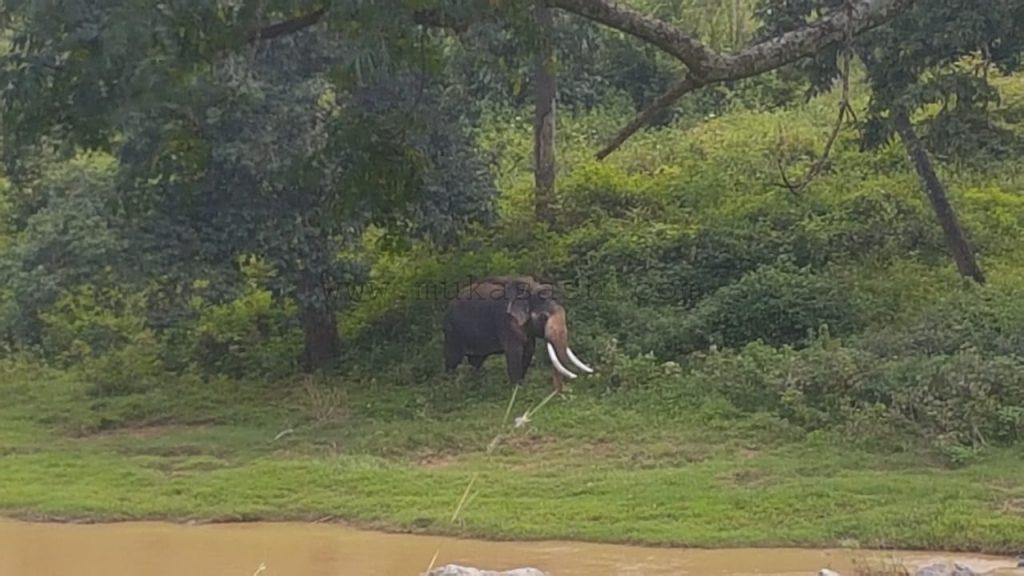 The good thing was we spotted a route to Ooty that was only 38 KM. This was through Masinangudi. We were told its quite steep and still decided to venture. The weather was very pleasant, and the route was quite scenic and we reached Ooty quite early in the evening.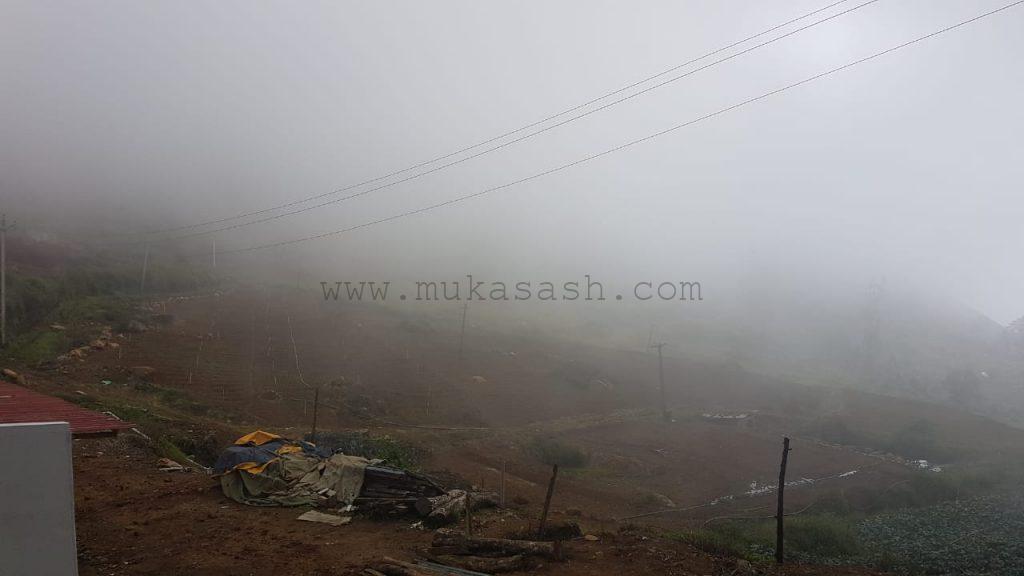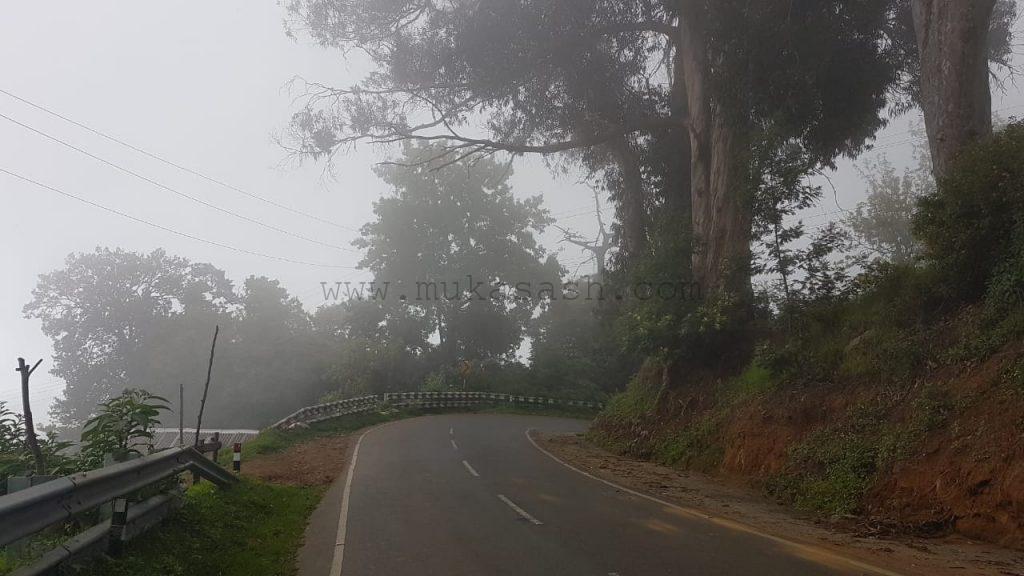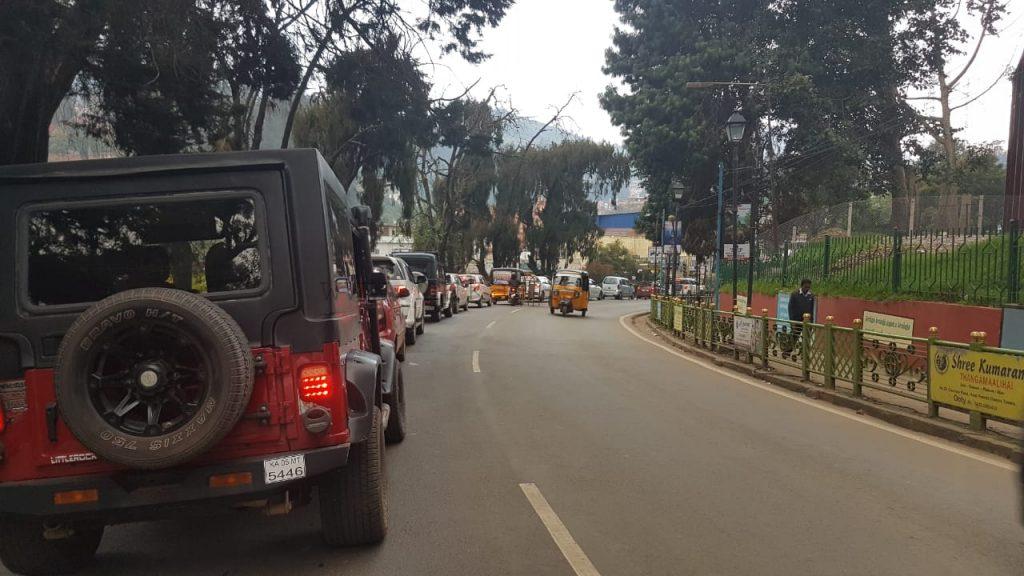 We would have been way more satisfied if we did some sight seeing in and around Ooty than waste a complete day in an attempt to watch tigers! Anyway, a lesson learnt!