A Friday in Bangalore, and time to party! I had already made up a plan with my friend on Wednesday when we met at Street 1522, that we were going to catch up again on Friday. He had suggested Big Pitcher in Sarjapur Road based on our convenience to commute, after work.
Wading through the traffic was still a nightmare, as usual. Managed to reach around 7:30PM. I was quite impressed by the way this place was built. It was not a usual bricks and mortar construction, but four floors of an Iron structure very nicely constructed, plenty of open on the sides with natural ventilation. It was very different in a nice way.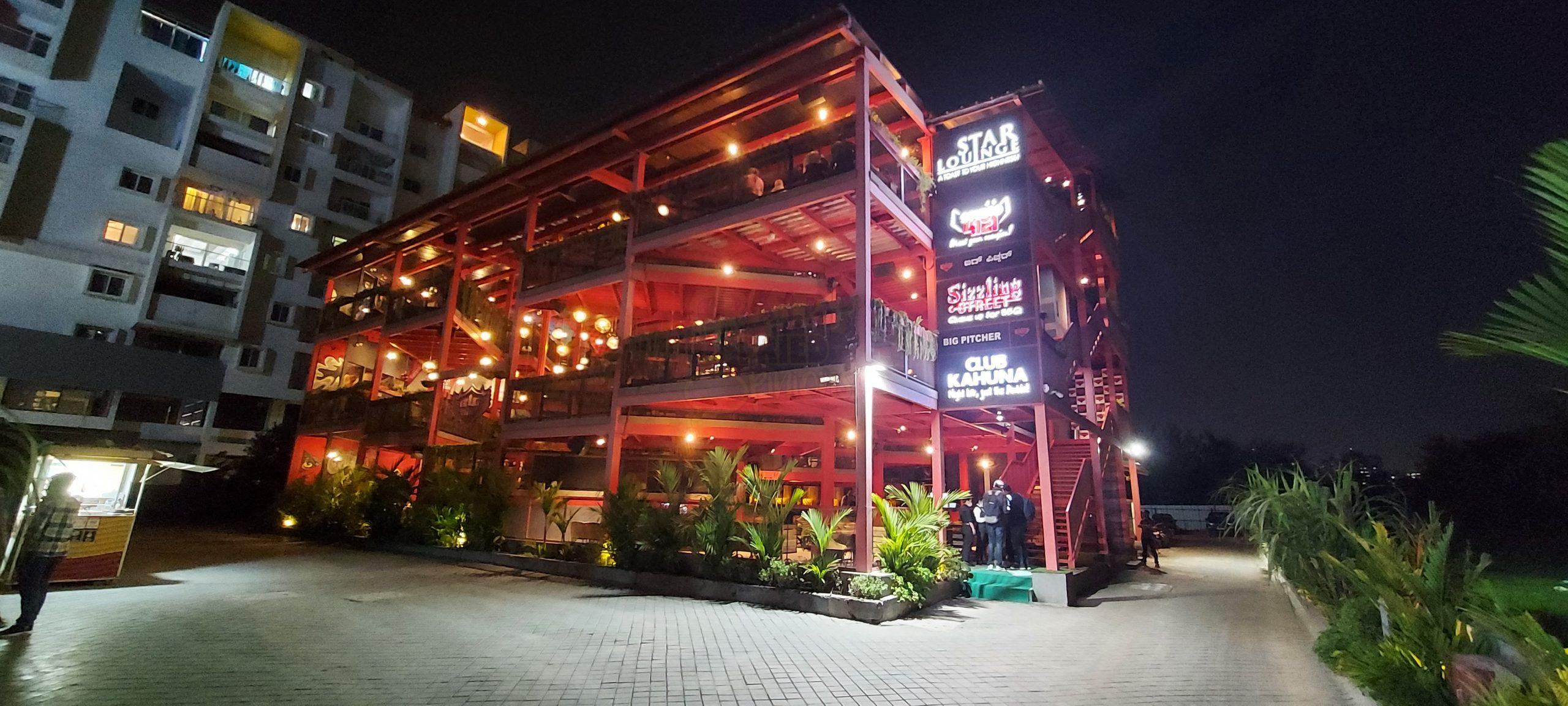 We had reserved for a 'Unlimited Beer and Buffet' package, which was a steal I would think. It turned out to be 1.5K per person with a 2-hour table time for beers. We were escorted to the second floor. Each floor had a different concept from what I understood. Ground Floor was the dance floor, First floor primarily a la carte, second floor had Buffet packages and one floor above had some group parties, I suppose.
Took a quick walk on the floor and clicked some pics.
This was a barbecue on the table concept, which is quite common in Chennai too. What was not common was their in-house beers for which we were there. We were told starters will be served on the table. In fact we had made up our mind, it was going to be starters and desserts only, with beer all the way.
We asked for a beer sampler/taster, and the waiter brought them in shot glasses. Unlike many places, they didn't seem to have a tasting portion on the menu. He did explain the names, which we didn't quite catch very well. There was Belgium Witbier, Lager, German Witbier, Lager, Stout and one more which was apparently the strongest with 8%vol.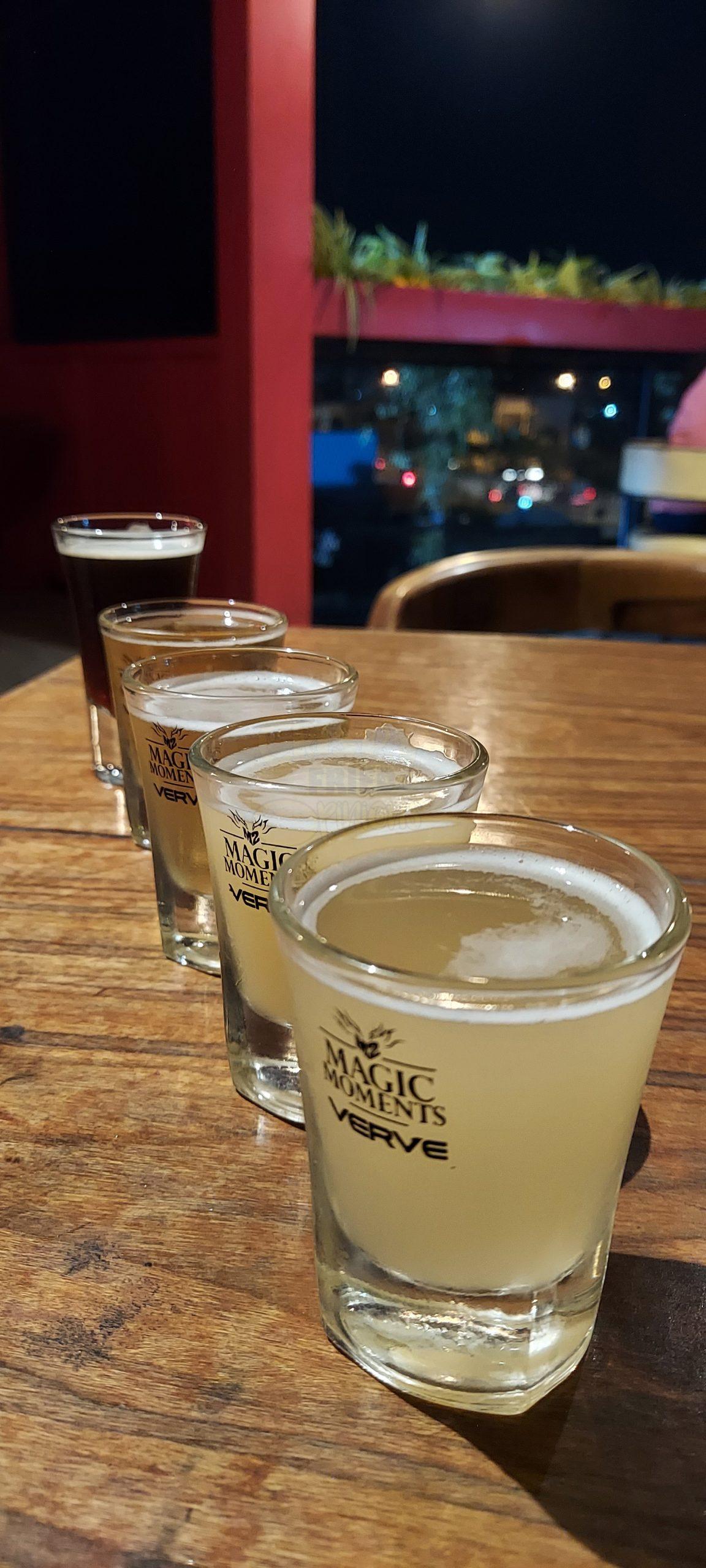 We started with German Witbier and sides served on the table. Since I wanted to have vegetarian by choice, asked him to keep it separate, which the waiter consciously did. Vegetable cutlet was good, Veg Pizza was wonderful, friend liked the Chicken dish.
German Lager was next, equally good. Munching on the sides, it was wonderful. The grill was setup on the table and skewers of veg and non-veg sides were placed on that. Paneer, Arbi and pineapple for veg, fish, chicken and prawns for non-veg. Crispy corn was served separately and was very good. Repeat mode on for beer. 🙂
Then decided to have a stout for a change. This wasn't as strong as in most places. It was easy to drink and nice and flavorsome too.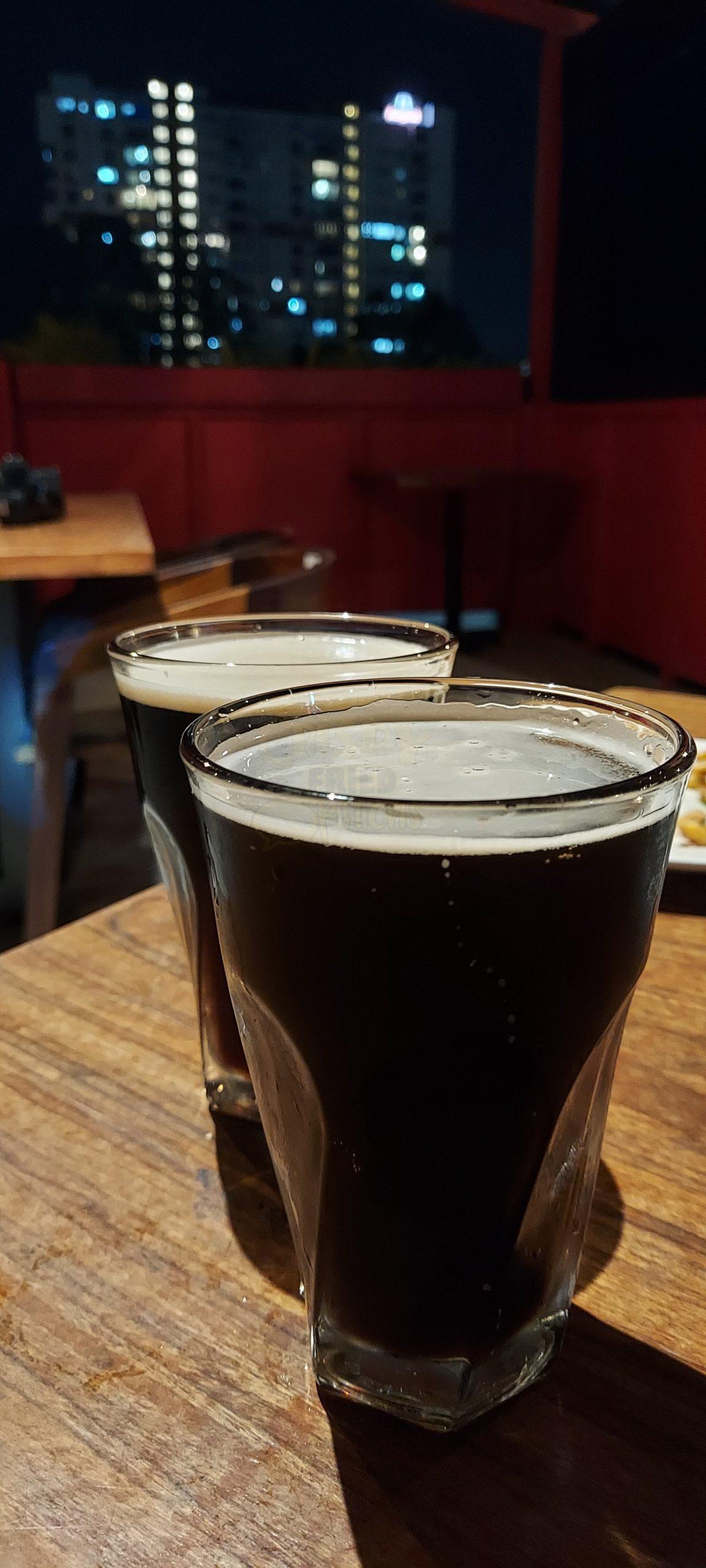 Meanwhile the place had become very vibrant with the DJ playing wonderful songs and people going crazy on the dancefloor. Decided to check the place out from one floor below. Clicked some pics.
Back to our table and we were almost hitting the table time limit. Even beyond that we were okay to order beer separately out of the package, but the waiter was kind enough to tell us we could order 2 each if we wanted. 🙂 Yes, we did!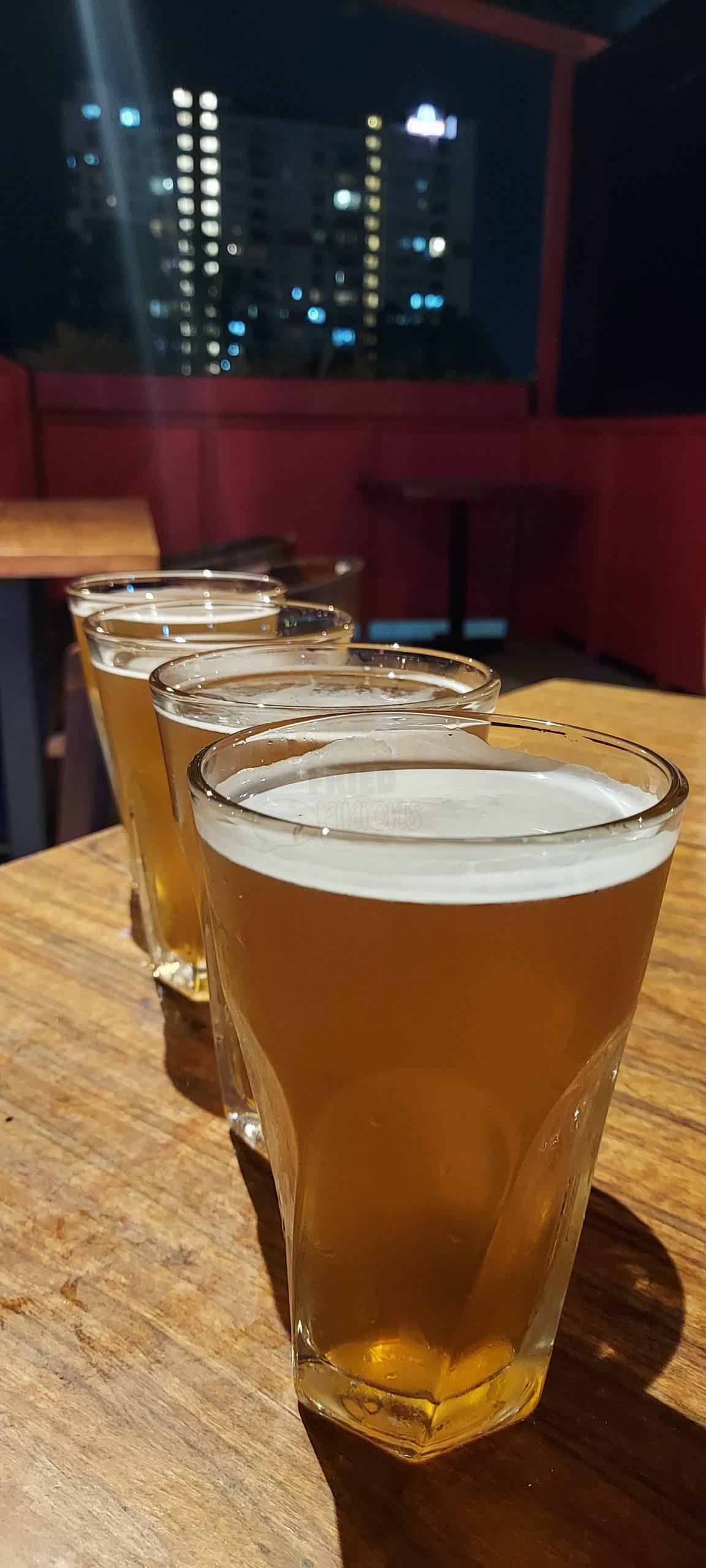 That was a lot of beer for the evening, and a lot of side-eats too. As already decided, skipped the main course and headed straight to the dessert counter. Brought some of them and settled down.
Gulab Jamun was perhaps one of the softest and best I've had in recent times. Carrot Halwa was wonderful. A couple of chocolate cakes were awesome! Chocolate Mousse was good, and only one of all the desserts was okayish. Topped with chocolate, that bun was super dry and chewy which I didn't quite like. Rest of them were all fantastic.
Special mention to Mr. Suraj who waited on our table. He certainly made our experience better! He made sure we got all we wanted without having to ask for anything! Thanks to him for his wonderful service throughout the evening!
We had just starters + beer + desserts all evening, and didn't touch the main course. Still I'd say it is absolutely worth it for 1.5K per person. My friend has brought his team a few times to this place and was quite familiar with the whole place. We paid 3K for the two of us, an absolutely wonderful evening! I'd gladly recommend this place for craft beer, tasty side-eats and wonderful party vibes!