Every trip to Bengaluru has felt the same, there's such stark difference between Bengaluru and Chennai when it comes to the after-work evening scenes at restaurants and Bars, in a nice way of course!
I still have quite a few microbreweries on my to-do list, but being a weekday, asked my friend to pick a place easily accessible to both of us, and he picked Street 1522 in Sarjapur Road. Right next to a huge tech park, thought they couldn't be any more strategically better located. 🙂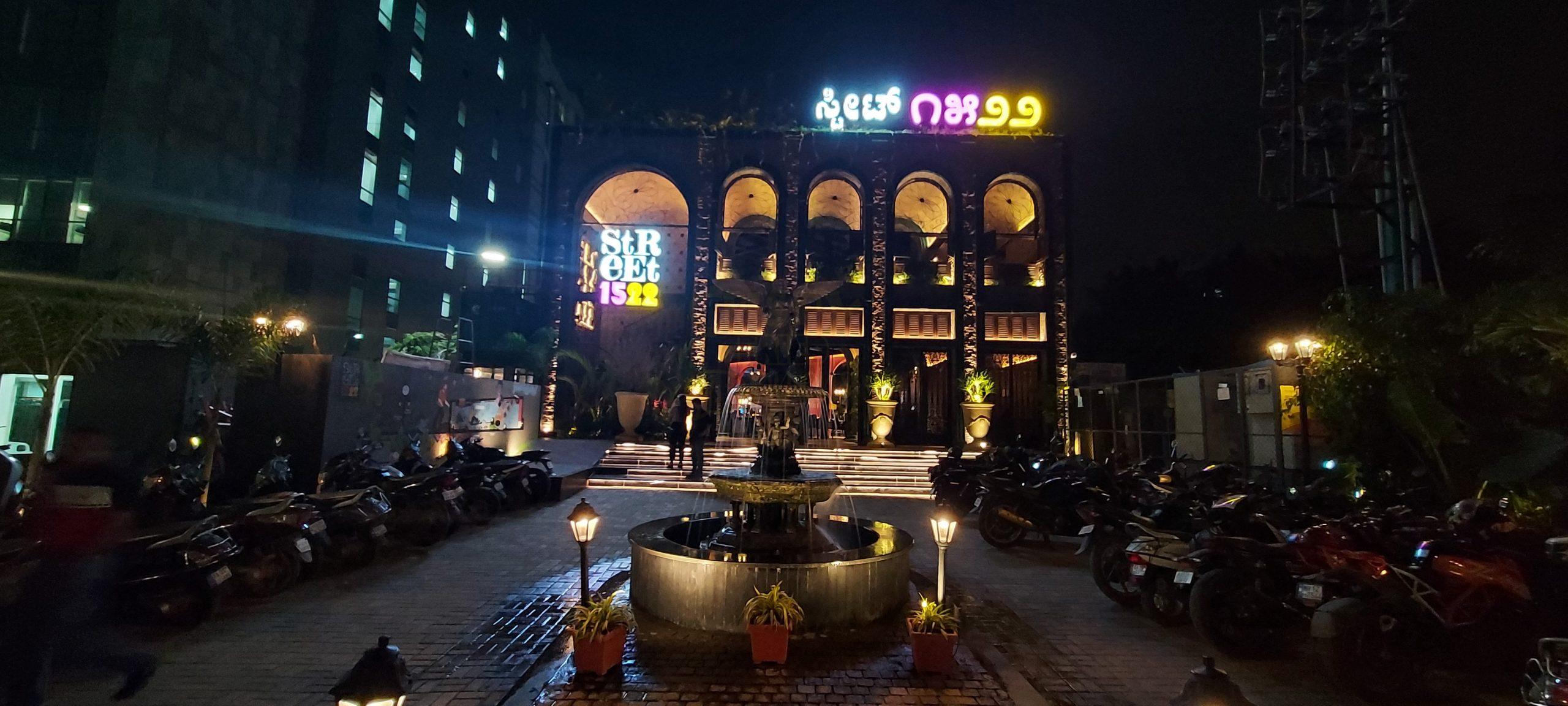 The moment we entered, it reminded me of outdoor seating in biergartens in Germany! It was quite impressive on the first look. It was basically a collection of restaurants and a bar under one umbrella, Street 1522. That was interesting! You want a pizza, a burger, North-Indian, local bites as sides for a drink, everything under one roof, served on your table. Couldn't be any better, I thought!
We settled down and decided to start with a beer! This is not a microbrewery, obviously they don't have their beer. Decided to start with one of my favorites, a glass of Hoegaarden draught beer. Served chilled, it was wonderful! Repeated one more, before we decided to change to something else.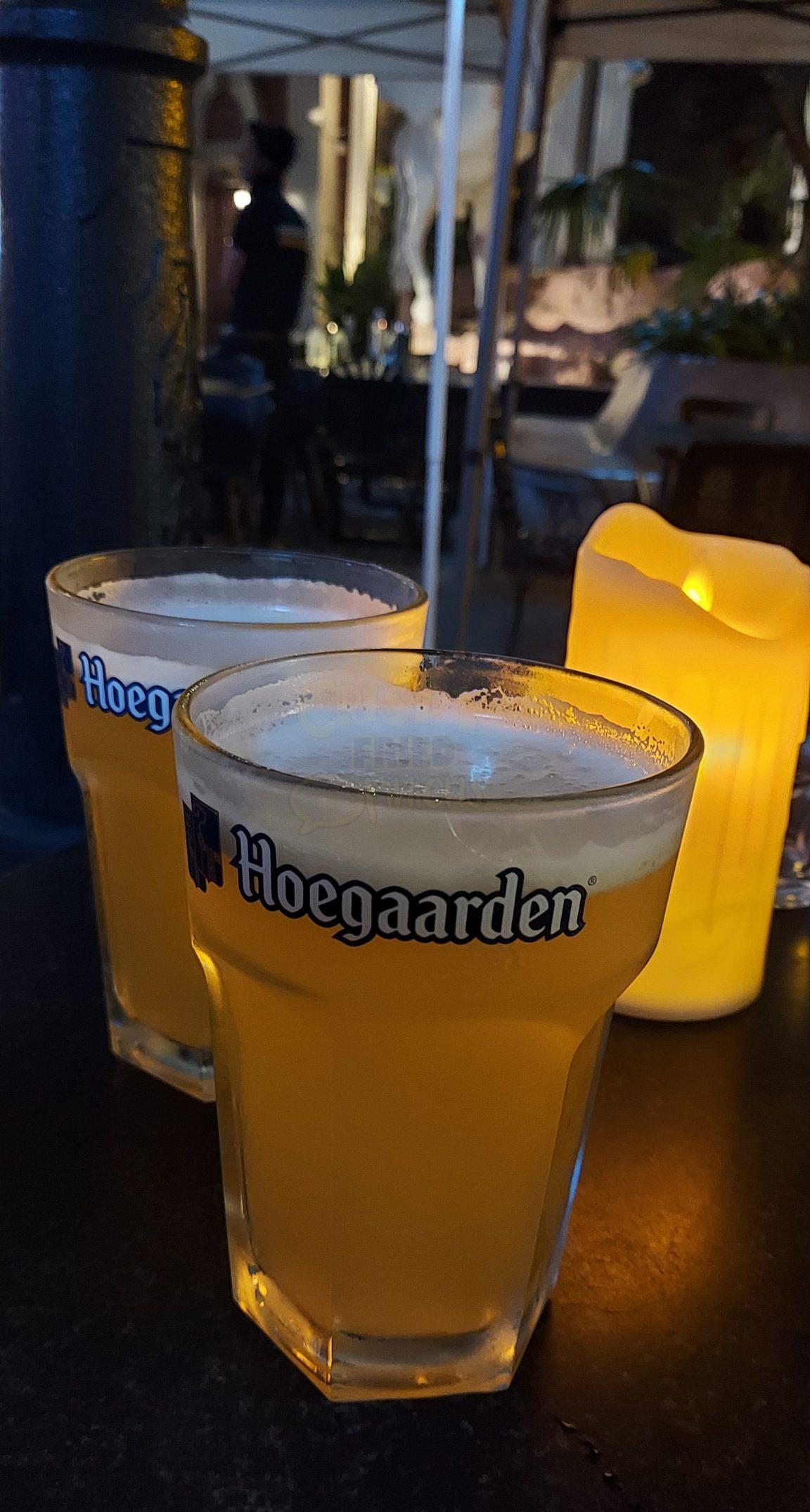 Ordered 1522 Special Chicken and Peanut Masala from Tap 1522, the same outlet where we ordered our beer.
On the menu, it was mentioned as cubes of chicken cooked in two types of flavor served with cashew nut, which was quite vague in description, but decided to try. We got a boneless dry chicken dish, it was something like Boneless Palak chicken or Gongura chicken, with saag from the greens, not sure what that was. Tasted pretty good, and we were okay! It was served with an plain Egg omelette and salad. I'd probably order a more spicy dish the next time.
Peanut masala was nice too! A pretty much standard accompaniment for beer, when I order.
Switched to a bottle of Corona. Served with a lemon wedge, needless to say, it was good too.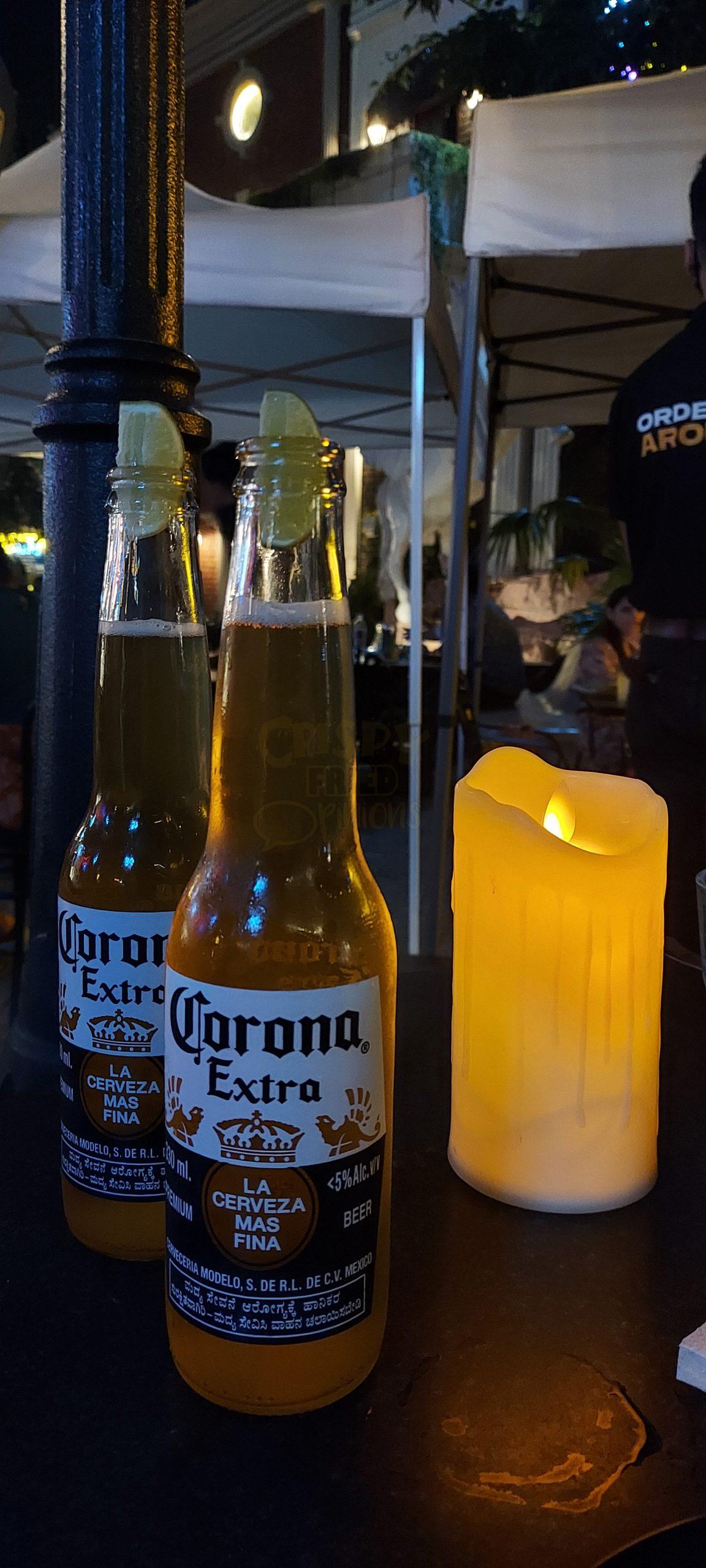 Ordered a plate of assorted Bajji from Bangalore local. It had raw plantain, onion, potato and paneer bajjis. Paneer was super soft. Served with fresh coconut chutney, it was wonderful.
We decided to switch to Red Wine Sangria next! It was wonderful too! When I'm drinking beer and I want a change, I generally consider switching to wine, not hard liquor. Somehow have felt that's better.
When we were going to order a final glass of beer for the evening, spotted the Witbier from Toit! Immediately decided to have that! It was a 500ml glass, and wonderful!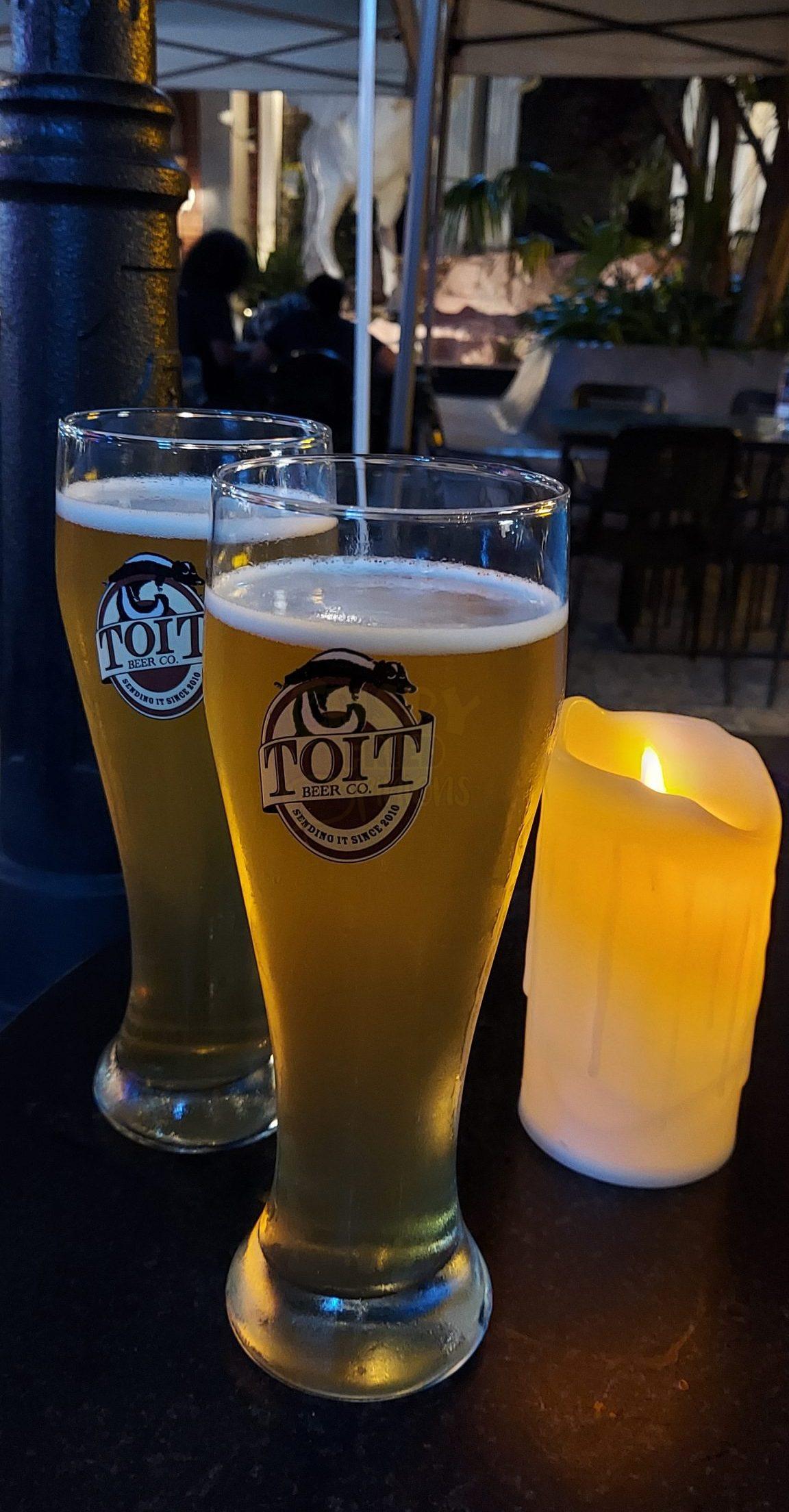 That's when Ghee Chicken Pepper Fry on Bangalore Local's menu caught my attention. I have had Ghee chicken on many occasions, more like the Mangalorean or Kundapur style with the red chilli paste. Pepper would be a nice twist with ghee, I thought! I wasn't wrong, it was finger-licking good. Literally quite so because it wasn't boneless, and we had to use the hand to bite it off the bone. It is something I would certainly order again!
With that, we were done for the evening! Absolutely wonderful time catching up with a close buddy, my classmate from school. There were a thousand things to talk about, and we were definitely short of time for that. 🙂 We paid a little more than 5K in all, a wonderful evening overall. Weekday or weekend didn't seem to matter, the place got busier as time passed by.
It was still quite crowded when we left, around 10PM, to get ready for work the next day.