Valarmathi Kongunaatu Samayal or just colloquially Valarmathi Mess is considered as one of the best places for non-vegetarian food, in Coimbatore. Decided to check it out along with a friend during a weekend trip to Coimbatore. We had a couple of hours for our train to Chennai, decided to have lunch and proceed to the Railway Station, which is not very far away from there.
The place is located in a narrow Street off the Race Course Road, adjoining a huge CSI compound. There were no clear signboards from the main road, but thankfully the auto driver knew the place and we managed to reach without issues. There were a lot of people waiting – Swiggy and Zomato folks for delivery, and the others for the table. It got me quite worried if we would make it in time for the train. Gave our names to the person in-charge and waited to be called. In a few minutes, understood that people were accommodated at a steady pace. In about 20 minutes, we got called. People with larger groups had to wait longer. Since we were just two, we managed to get in quicker. Had to share the table with two other people.
The place was quite small and a packed house. Though there was place to accommodate 50+ covers, it felt a little cramped and not spaced out. AC was literally non-existent though they had a AC and a non-AC section. First look, it was definitely not for a relaxed dining. We decided to keep the focus first on food, then on getting back to the Railway station. 🙂 Just one glance at the menu, and we knew what to order.
Mutton Biryani and Vanjiram Fish Fry for my friend, Egg Biryani with rice from Chicken Biryani, Pichi Potta Kozhi, and Masala Kalakki for me.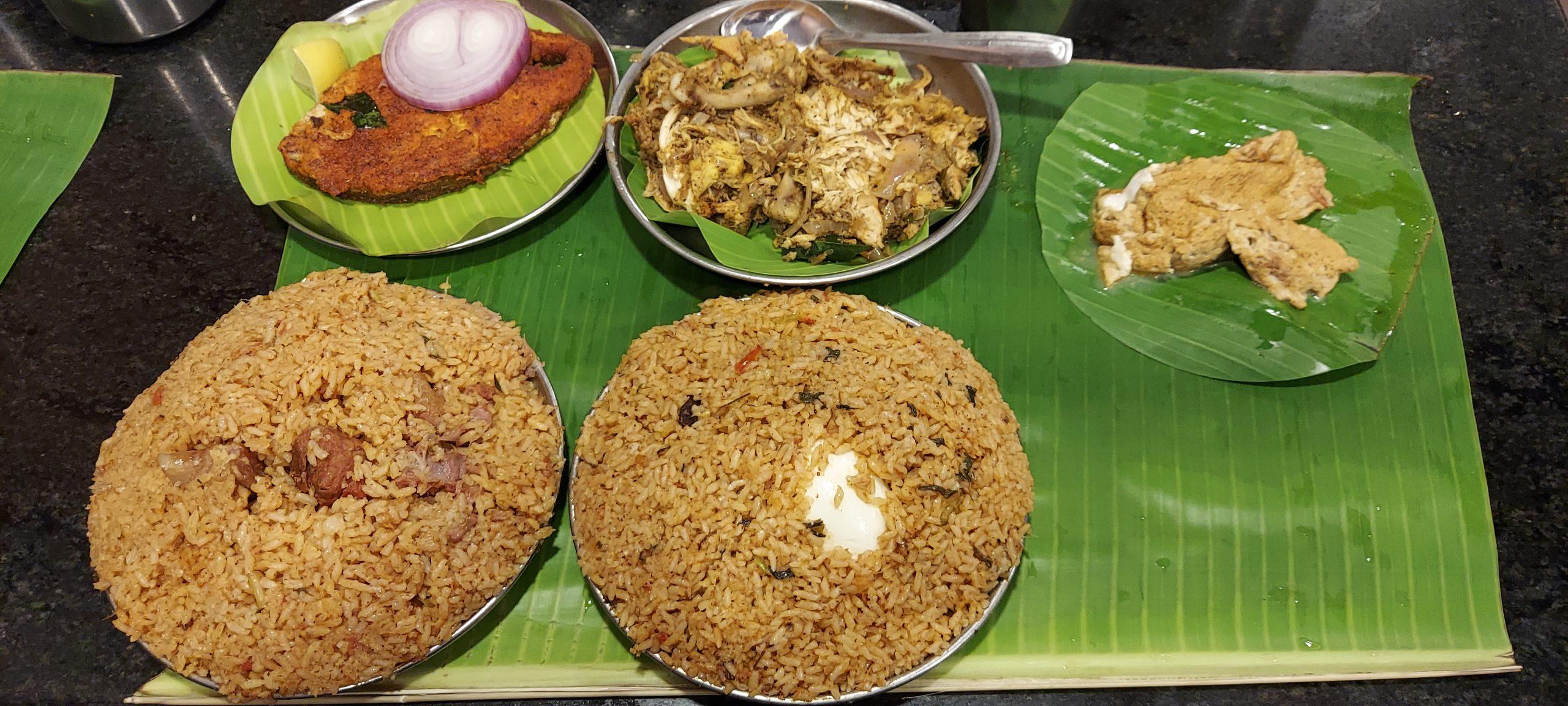 I couldn't help but draw a comparison to Junior Kuppanna, Kovai Alankar Vilas and Erode Amman Mess, and their wonderful Kongunaadu cuisine.
Mutton Biryani was made with Seeragasamba rice, friend liked the mutton pieces in it. Though they weren't big in size, it was soft, well-cooked, and flavorsome, he said.
Vanjiram Fry was very tasty, he said, and not the wafer-thin slices like in many places. It was thick but shallow-fried on the tava very well.
Egg Biryani was good too, tasty and a tad spicier compared to other similar places I felt. The complimentary Naattukozhi gravy on the table was wonderful with the Biryani.
Pichi Potta Kozhi was good, but I felt the flavors were too subtle. Could have had a little more masala to make it more lipsmacking! It was tasty, but lacked the punch.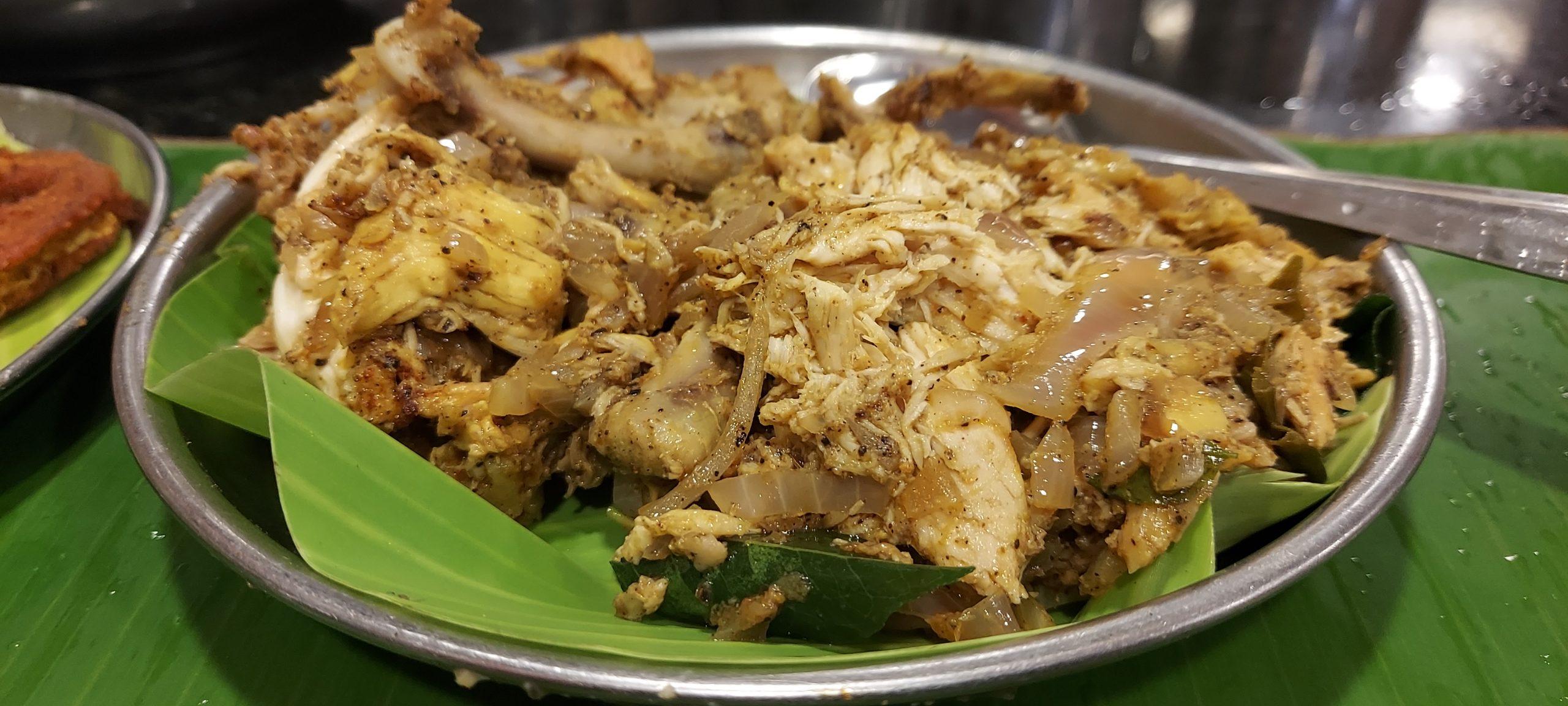 Masala Kalakki was good, perfectly made and in the right consistency.
Finally decided to check out one piece of parotta to see how it was! It was wonderful with the Naattukozhi gravy on the table. I would have loved to have it as a complete meal, sadly had to stop with one as I was quite stuffed by then. More often than not, the parotta will give you a fair indication of how the food is gonna be at a place! 🙂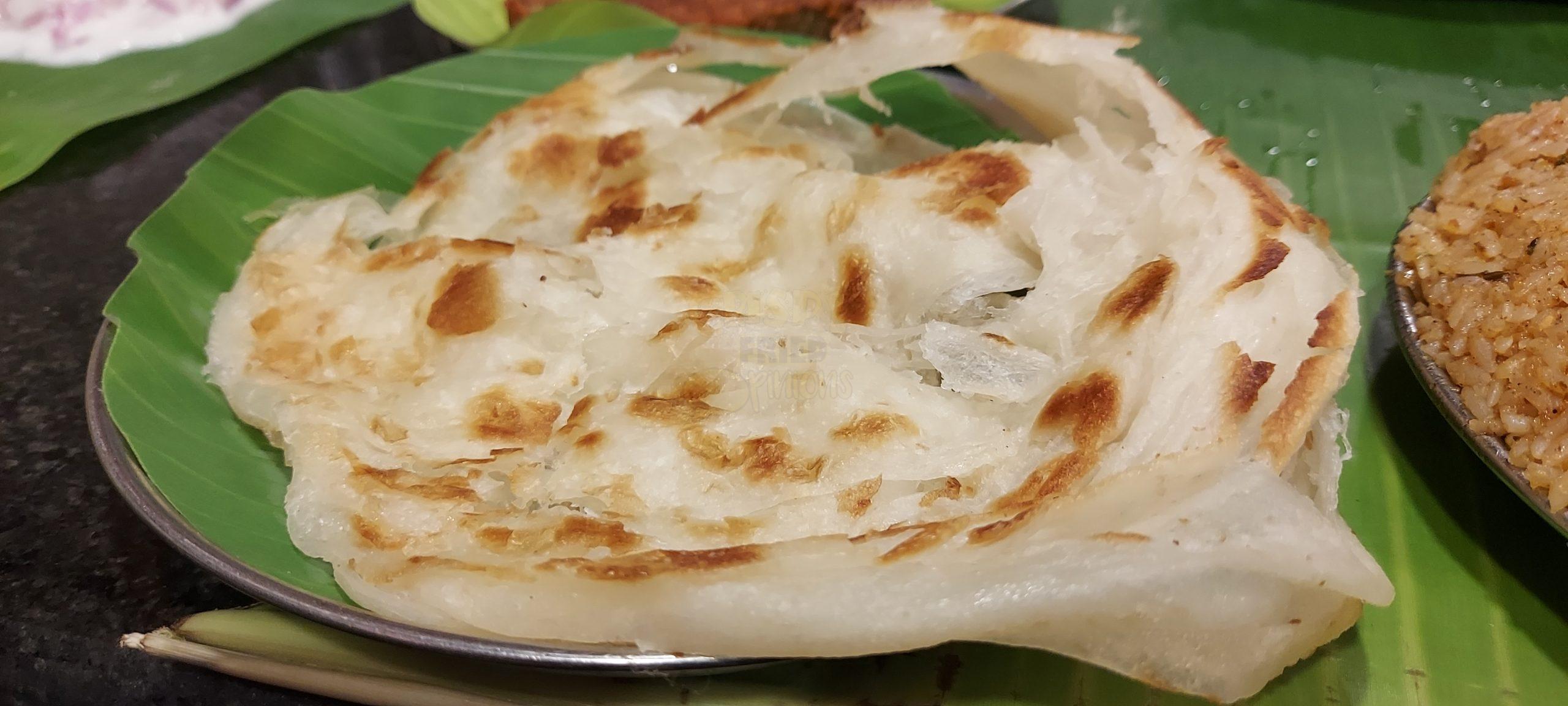 As I mentioned earlier, the place is certainly not for relaxed dining, definitely not on Sundays at least! We finished our meal in less than 30 minutes and came out. In fact, the seat was taken by someone else before we came back after washing our hands after the meal. No complaints there, just so that you are aware!
We paid 971 bucks in all, absolutely no complaints with the price or the experience! I am happy that I managed to check out one of the famous non-vegetarian joints in Coimbatore. Hari Bhavanam is for the next time! 🙂