Since the very first time I visited their Adayar outlet, I've become a fan of Erode Amman Mess. Multiple visits followed, and I've come back satisfied every single time. When I heard they opened in Anna Nagar, I was actually waiting to try that place too. Finally managed to do that when a trip to Anna Nagar happened, with family.
The place is located quite prominently on 3rd Avenue in Anna Nagar where many other restaurants and restobars are located – Savoury Sea Shell, Wok Monk, The Cycle Gap, and so on. There was a chargeable Corporation Car Parking on the main road, that was convenient. It was a pleasant sight to see a packed house in a restaurant after such a long time. Being a Sunday, needless to say, quite a lot of people decided to eat out I suppose 🙂 Thankfully, we got a table right away and settled down.
Since we've been to the Adayar outlet, we almost knew what to order. Ordered a Kozhi Rasam for myself and others weren't too keen. It was absolutely flavorsome, served rightly hot so you could actually relish it.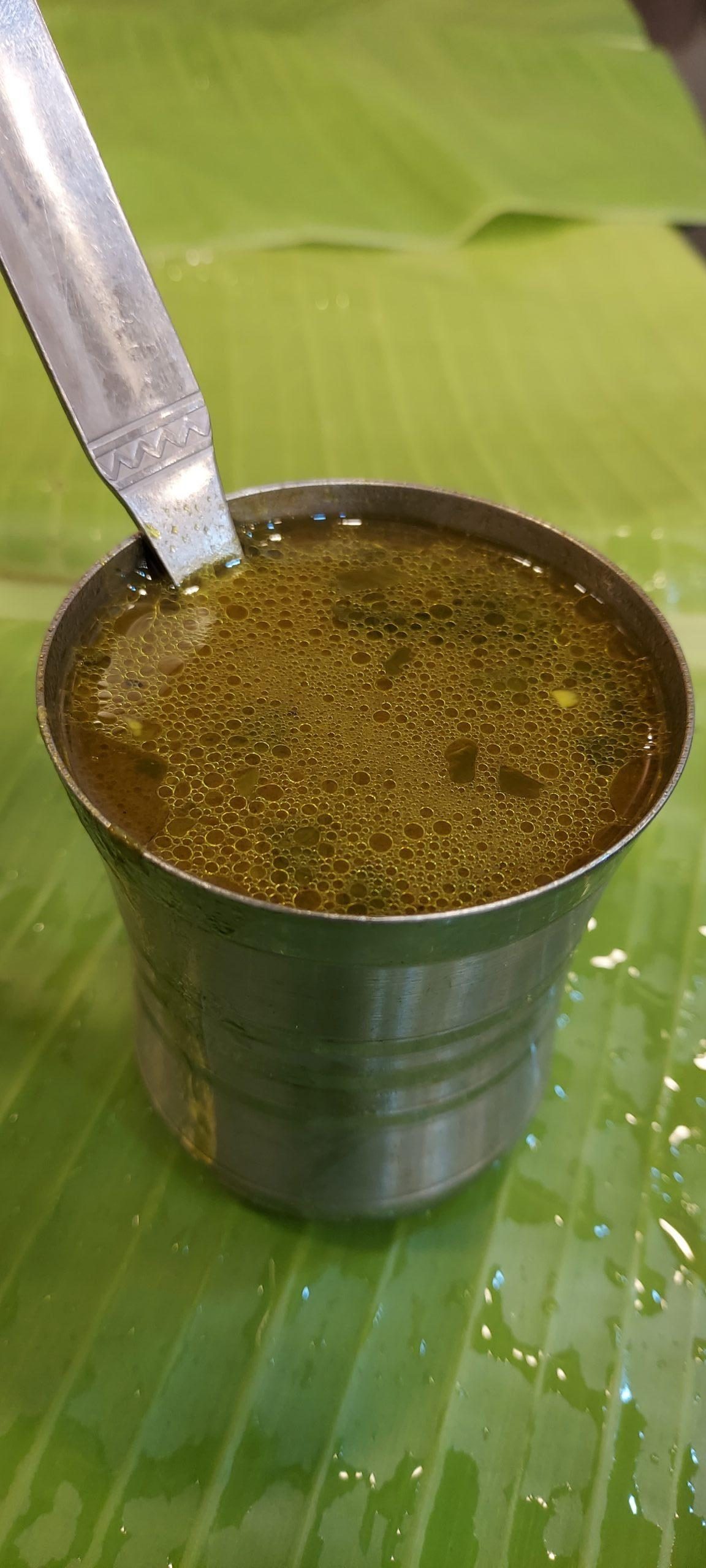 We ordered Chicken Kola nd Mutton Kola. I should say it was not the best start to this otherwise fantastic meal. It was the only average item in all that we ordered. It wasn't hot, or even barely warm. It could have been way better.
Tried three variants of eggs – Kalakki, Omelette and Mutta Poriyal with Chinna Vengaayam aka Egg Burji with shallots. All of them were good.
Boneless Chicken Sukka was wonderful. I'm a big fan of this. Spicy and yummy!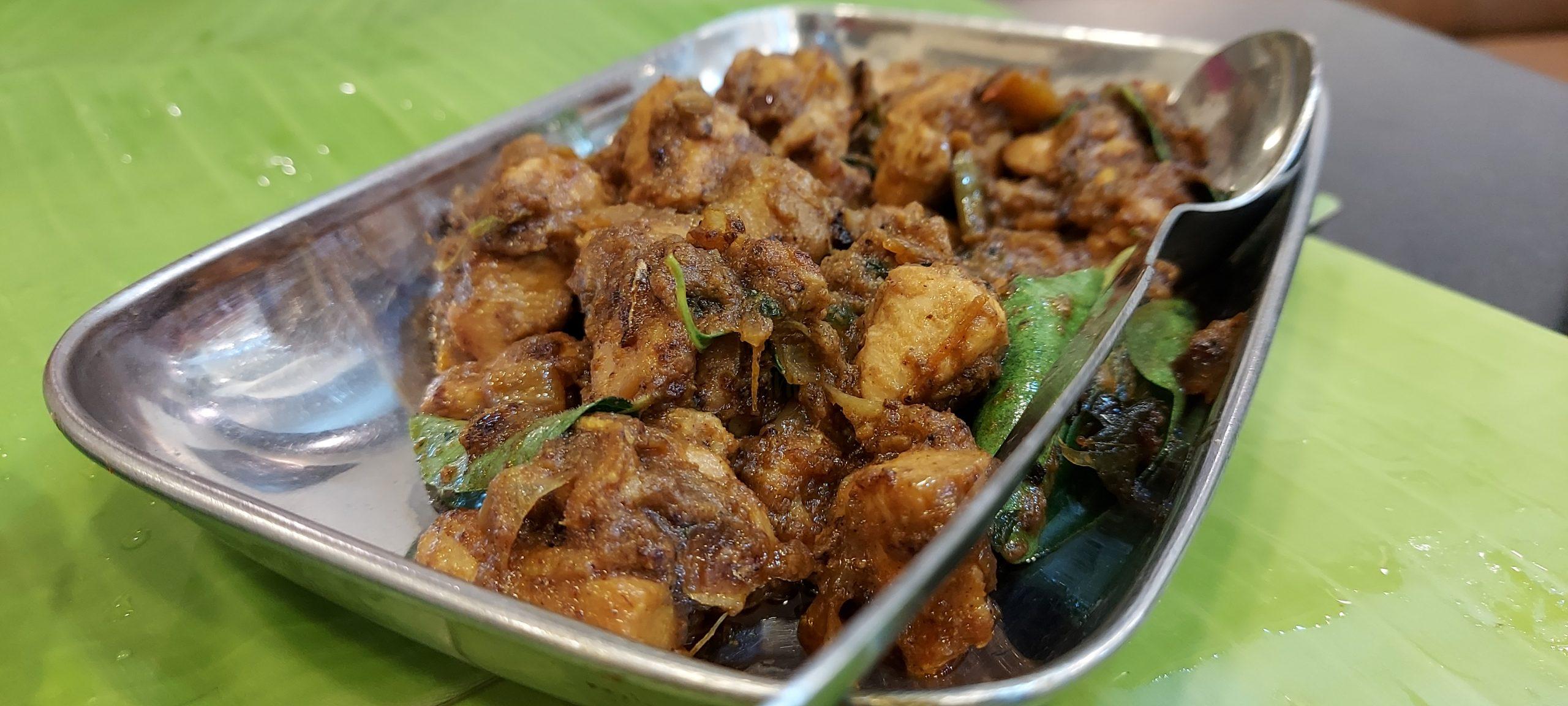 We ordered 1 Chicken Kothu Parotta, 1 Chicken Thool Parotta, 1 Chicken Biryani and decided to share a bit of everything.
Chicken Kothu Parotta has a distinct flavor of sesame oil (Nallennai) and I loved it totally. It was very nicely made.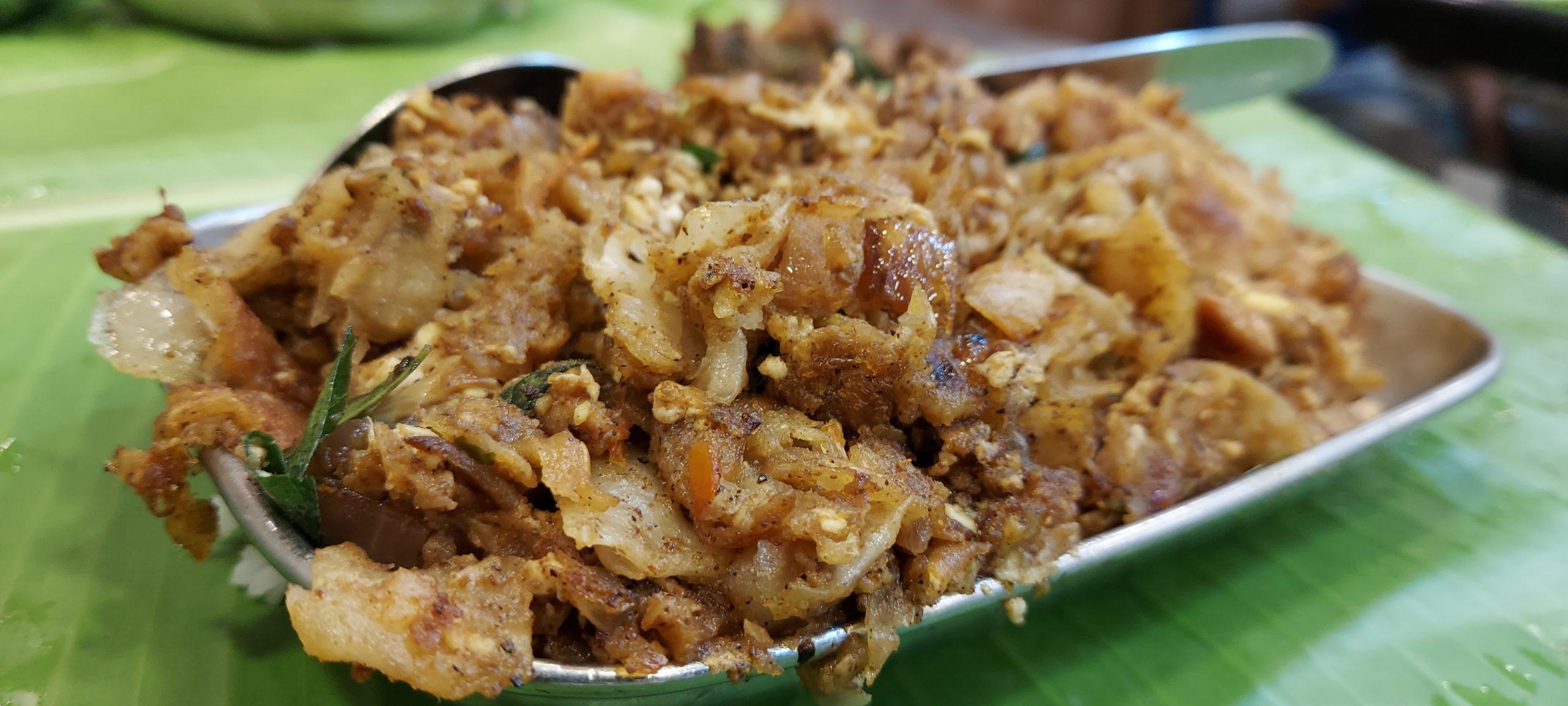 Chicken Thool Parotta is again something special to this place. It is basically Poricha Parotta made to bits, topped with Salna and Kalakki. I like all the three of them, served separately or together! I'd order this every time I visit.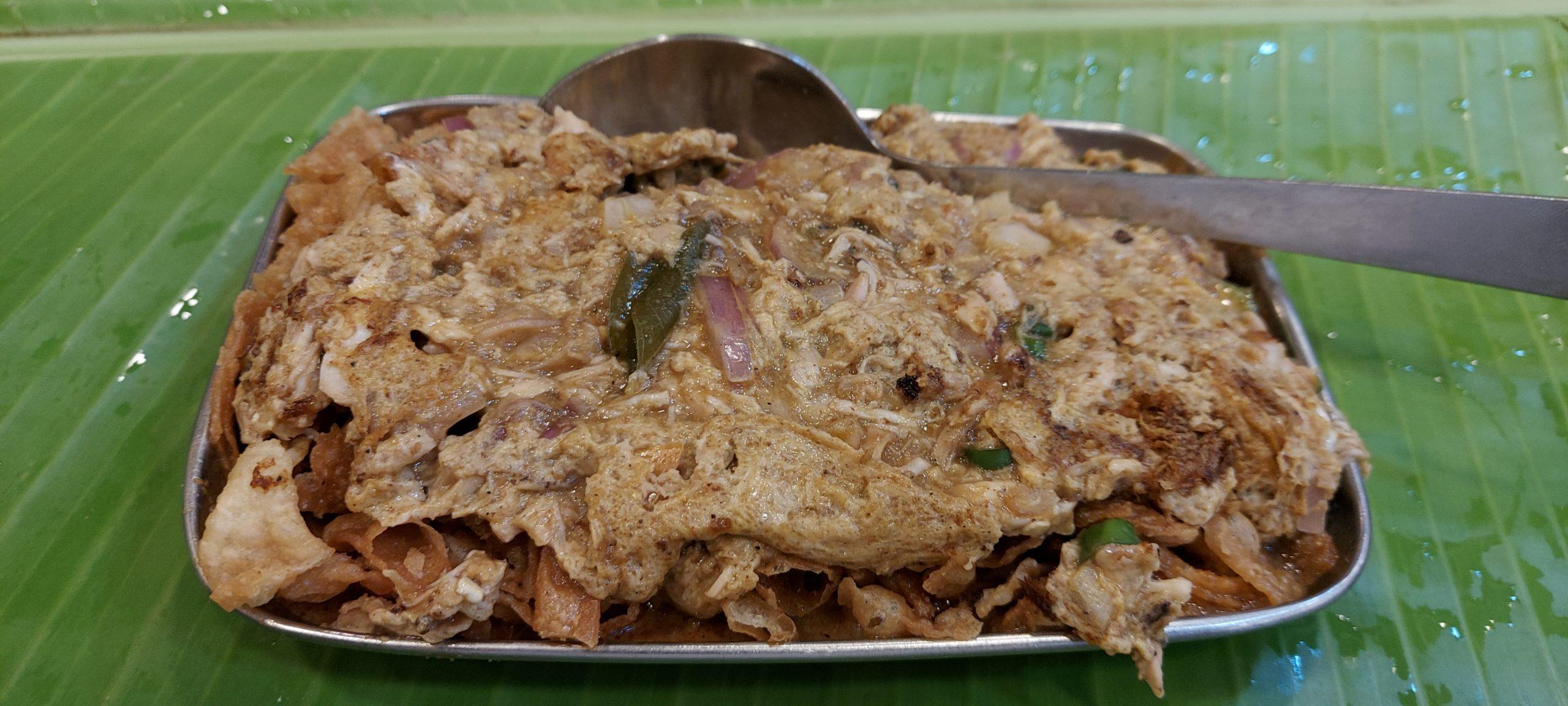 Chicken Biryani, again, a very familiar flavor. Couldn't help but draw comparison to Junior Kuppanna. Seeragasamba Biryani, very flavorsome and tasty. The gravy and raita with thick curds, again a trademark characteristic of Junior Kuppanna.
My plate looked like this at the start, and I couldn't be happier. 🙂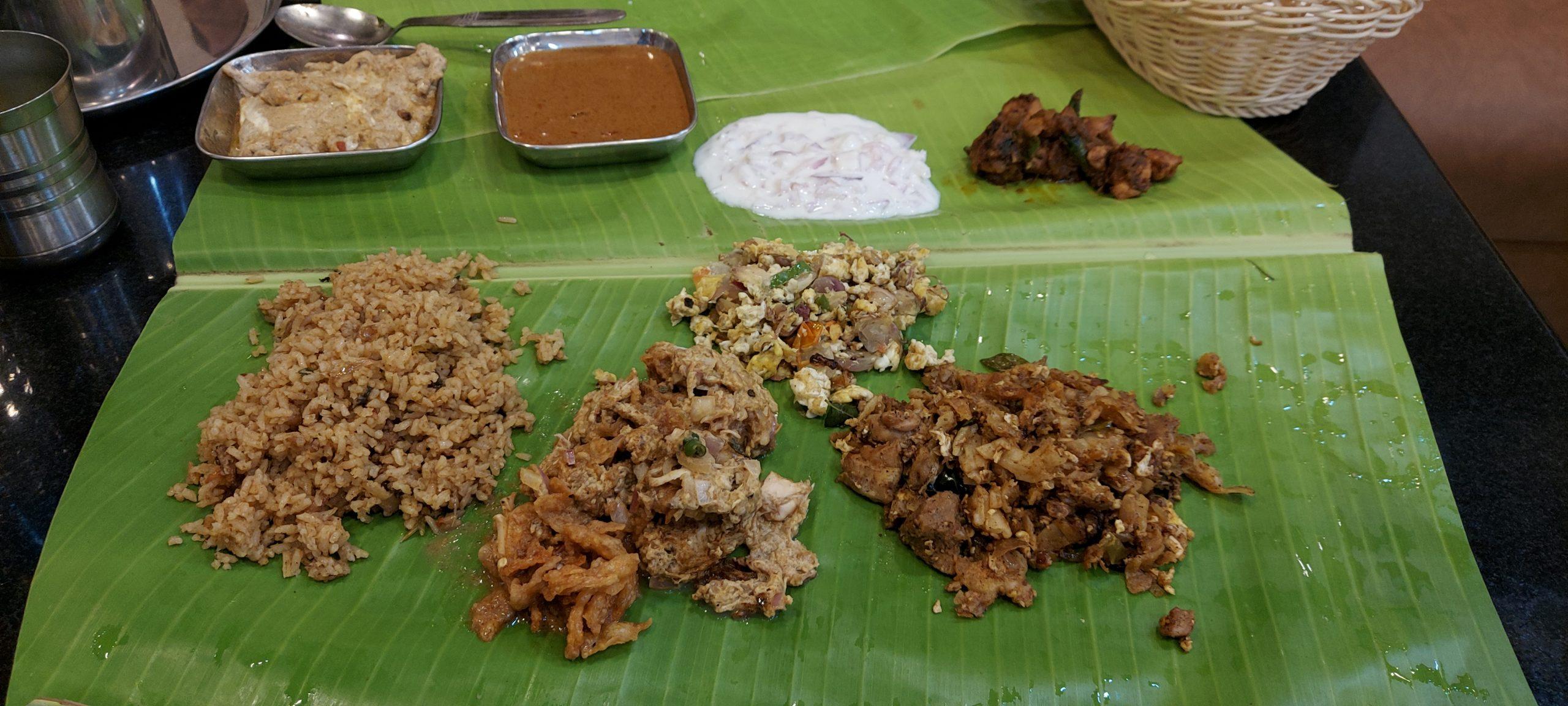 Kids wanted something to drink, we ordered 3 Paneer Sodas, to balance the spice levels.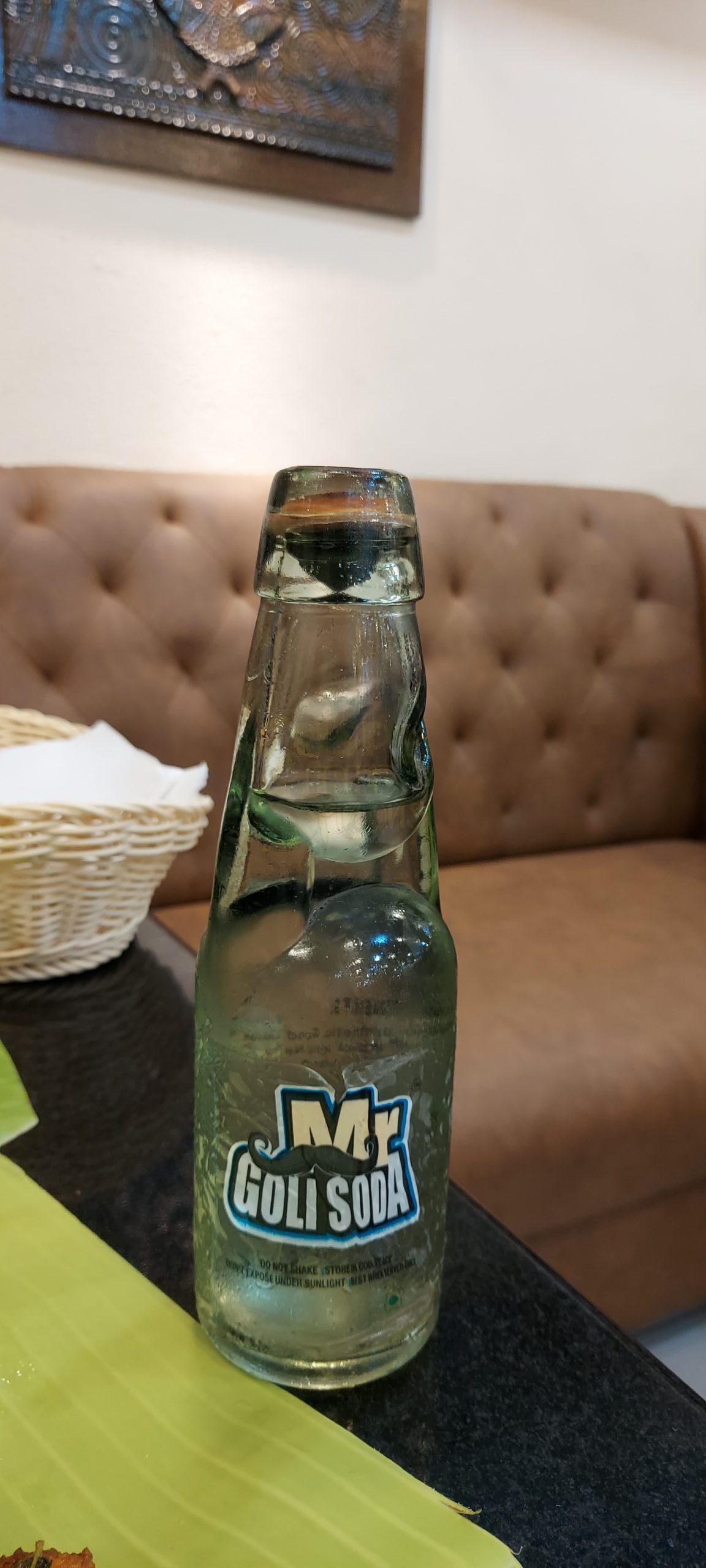 Overall, a fantastic Sunday lunch. The person who waited on our table was very polite and courteous. It certainly made our dining experience better. We paid a little less than 1.5K in all, absolutely worth it I'd say!
I'd gladly visit this place and recommend it at the first opportunity! By the way. two or three people I know were raving about a dish called 'Japan Chicken'. Didn't know about it until now. I definitely have to go back to try that! 🙂